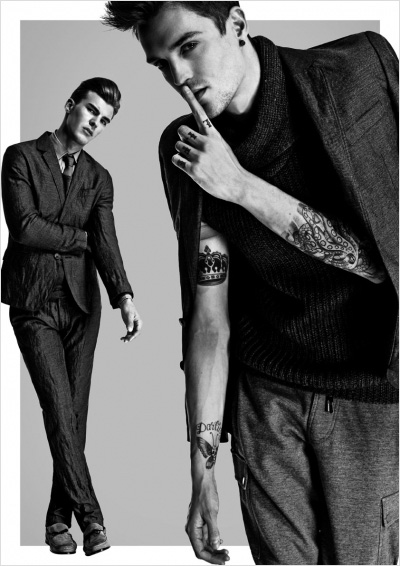 Photography by Eugenio D'orio
Top models Josh Beech and Patrick Kafka work together for a dynamic new Antony Morato campaign presenting the chic new collection by this noted Italian label.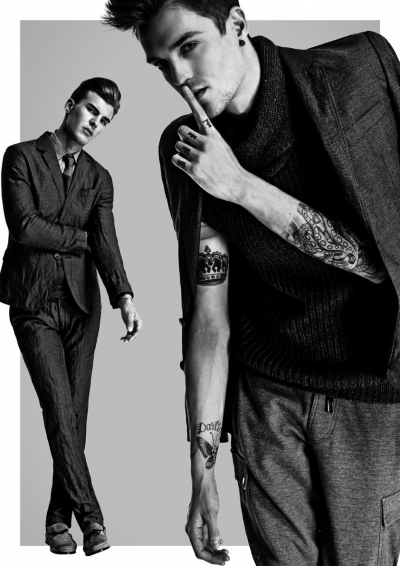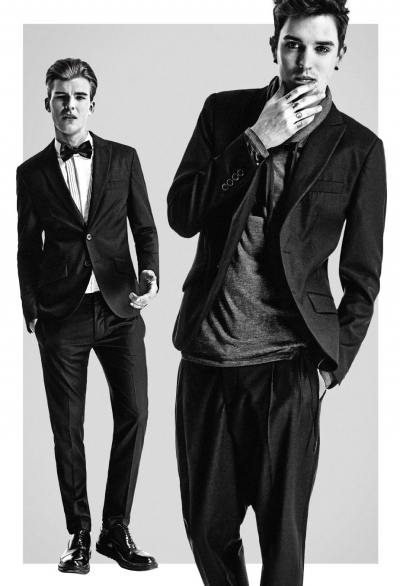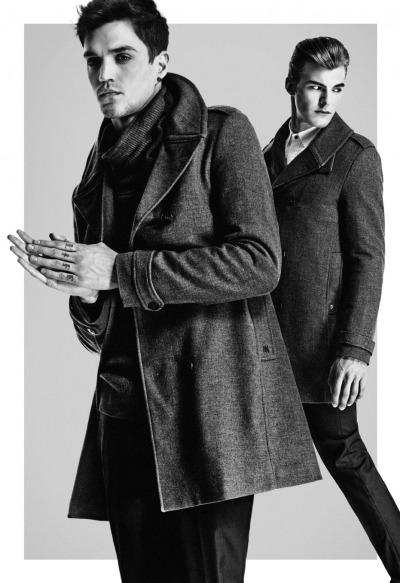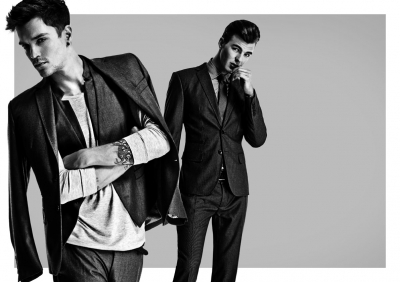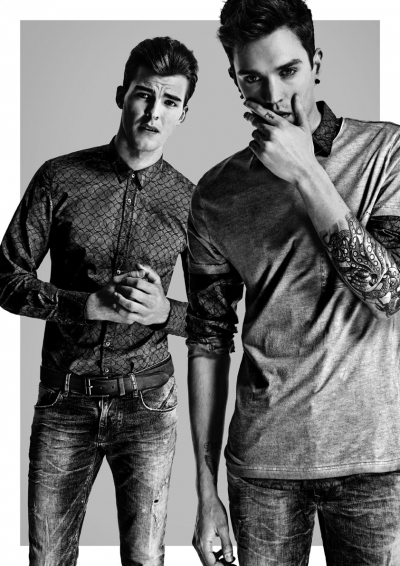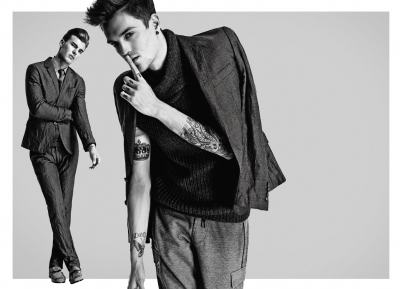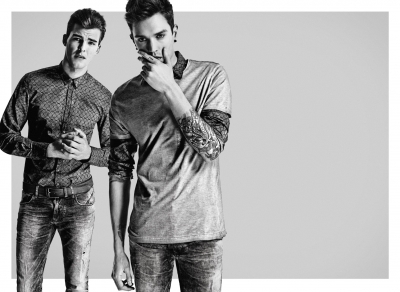 The creative concept underlying the new Fall Winter 2012/13 campaign is gathered around the idea of multi-identity in the name of Antony Morato. The image campaign aims to visually represent the brand's strength point: its capability to satisfy needs and desires from any kind of consumer in every occasion through its dynamic and international personality.
Allowing each one to consciously determine his own look, Antony Morato image campaign expresses the brand multi-identity in styles, opening to multiples interpretations given by the two models sporting the same looks, each one in a personal and unique way. – from Antony Morato