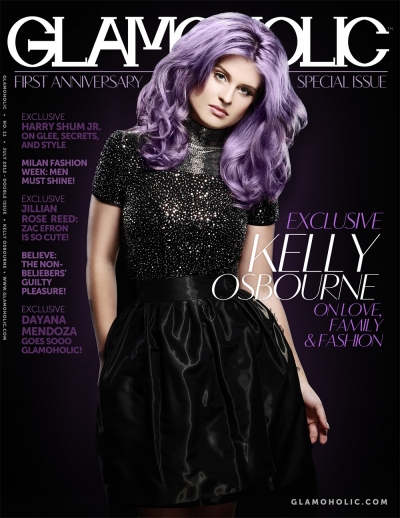 Magazine: Glamoholic
Featured Star: Kelly Osbourne
Photography by Michael Freeby
Stylist: Nicolas Bru |Margaret Maldonado|
Hair: Judd Minter |AIM Artists|
Makeup Artist: John Stapleton |MAC|
Art Director: Adam Rowell
Location: Image Factory West
Website: www.michaelfreebyphotography.com
The lovely Miss Kelly Osbourne beautifully photographed by the talented Michael Freeby for Glamoholic's latest cover story. In the photos, the style icon wears Lanvin, Dior, Miu Miu, Razzan Allazzouni and Escada. Much of the jewelry she wore was custom-created by Tarina Tarantino just for Kelly! Other jewelry was by Le Vian, MCL, Marni, Rodrigo Otazu, as well as Material Girls! Shoes by Giuseppe Zanotti and Ruthie Davis.
See more of the cover story after the jump: