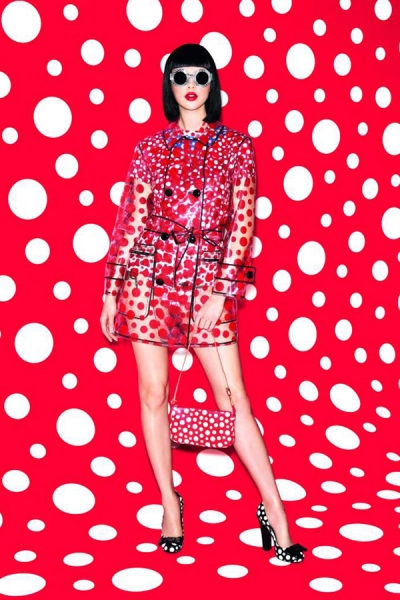 Collection: Louis Vuitton & Yayoi Kusama
Website: www.louisvuitton.com
Yayoi Kusama's dotty world comes to life with a new Louis Vuitton collection officially revealed today. The famed luxury label has teamed up with the legendary Japanese artist launching the first part of the collection tomorrow July 10th, the 2nd is ready for August 24th.
"The obsessive character and the innocence of her artwork touch me. She succeeds in sharing her vision of the world with us." – Marc Jacobs, Louis Vuitton's creative director.
LV has also launched a free iPhone app, allowing you to see the world through Yayoi's eyes. The project is met by a major retrospective of Kusama's work currently on display at London's Tate Modern.