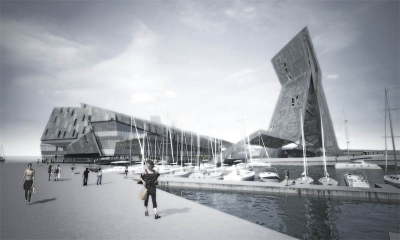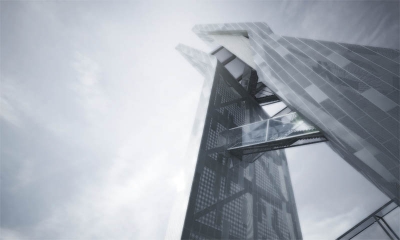 Project: World Sustainability Center
Designed by Studio SHIFT
Location: Afsluitdijk, Netherlands
Studio Shift has created an engaging design for World Sustainability Center in Afsluitdijk, Netherlands. This impressive building is of mixed use character featuring programs such as gift shops, exhibition space as well as a hotel and public space created as a relaxation area.
More images and architects description of this project on our architecture page.