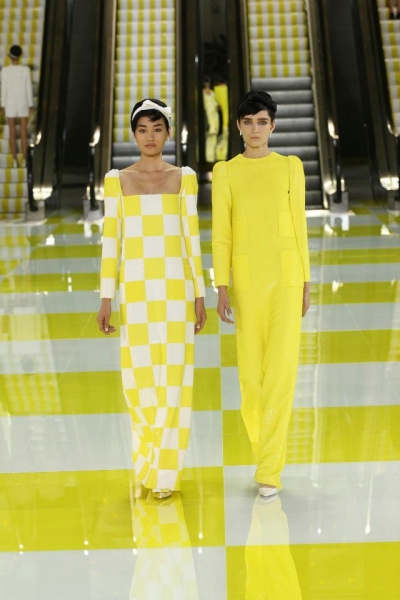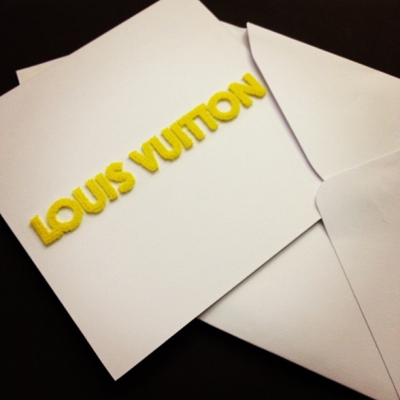 Collection: Louis Vuitton Women's
Season: Spring Summer 2013
Creative Directior: Marc Jacobs
Website: www.louisvuitton.eu
Have no doubt, the house of Louis Vuitton has defined the colour palette for the next year's summer with it's dominant yellow. Replacing the much talked about last season's train are four grand escalators, bringing down a slew of paired up top model faces.
Discover more of the collection after the jump: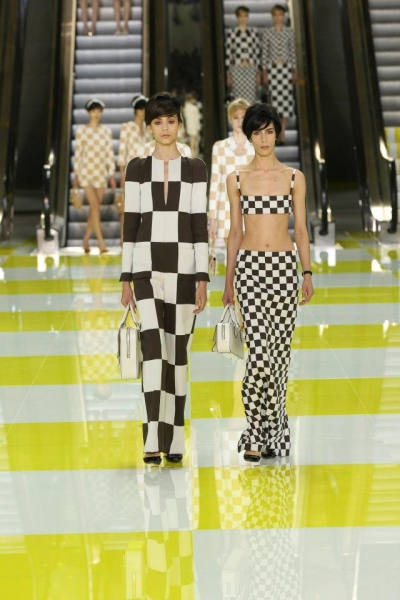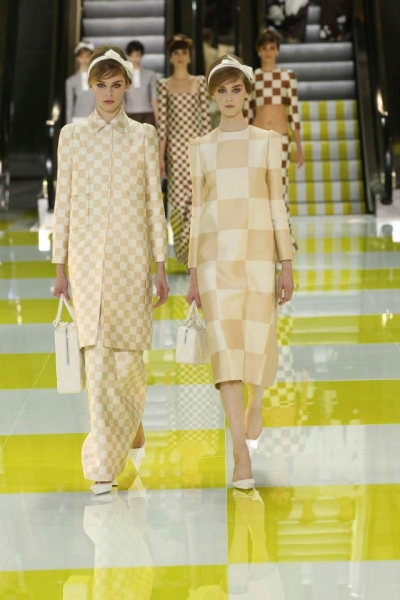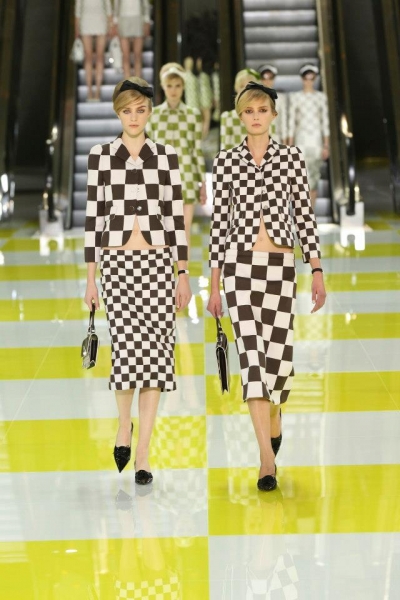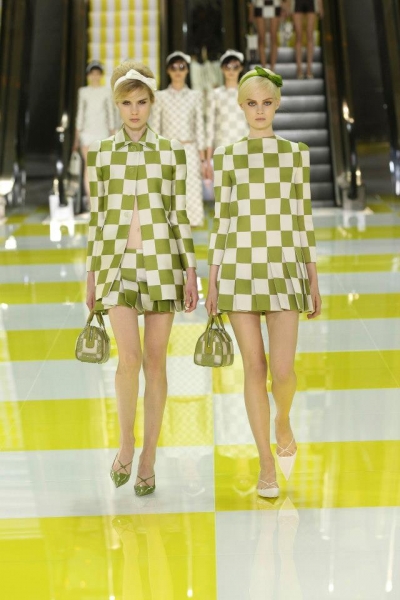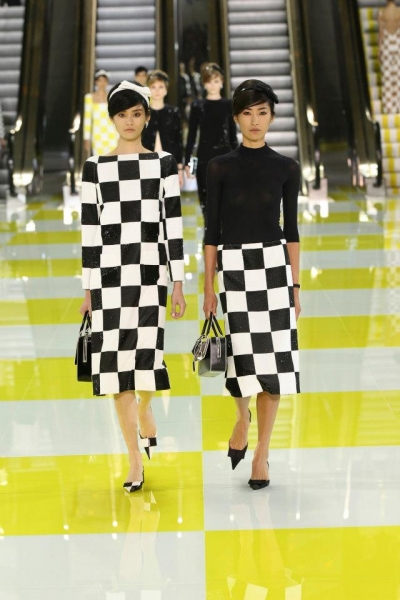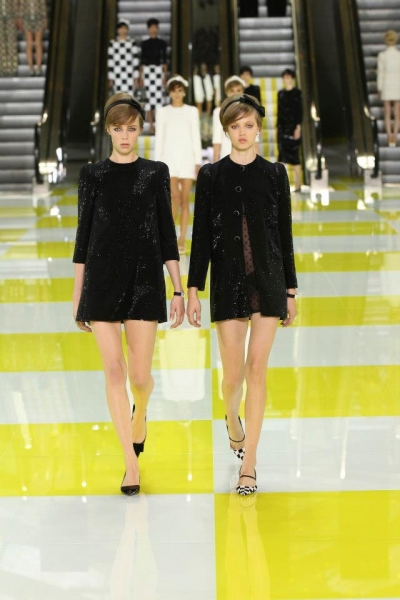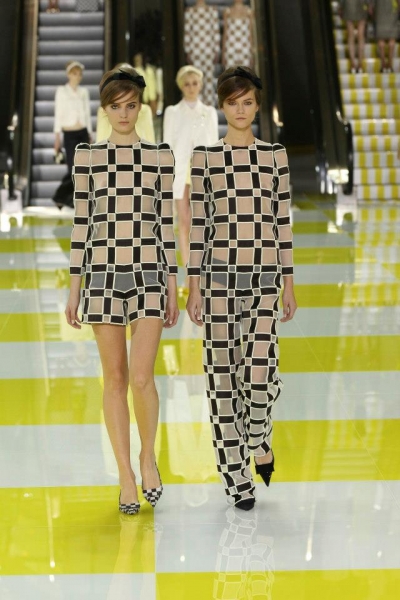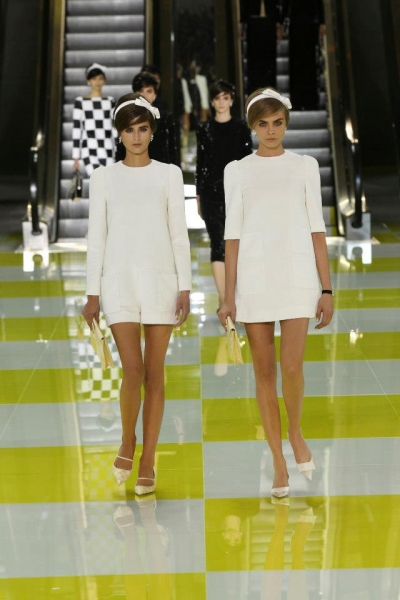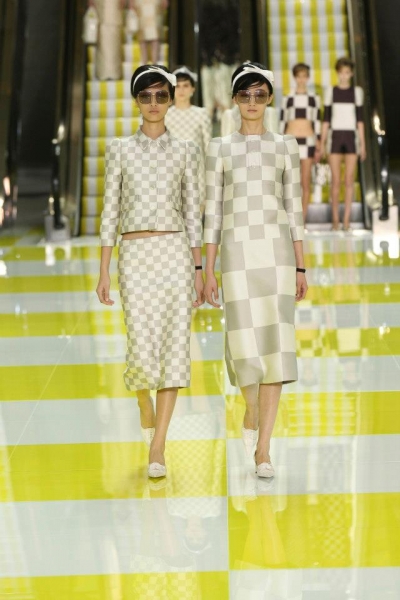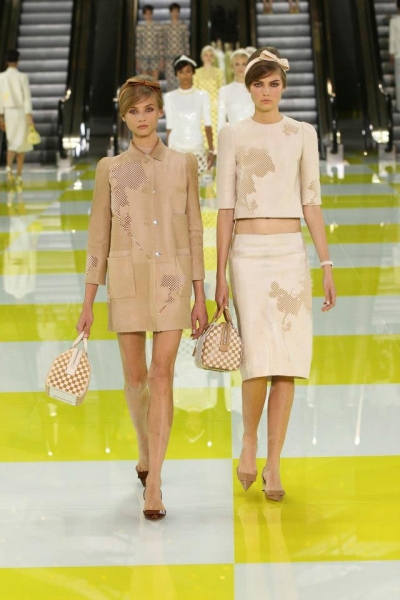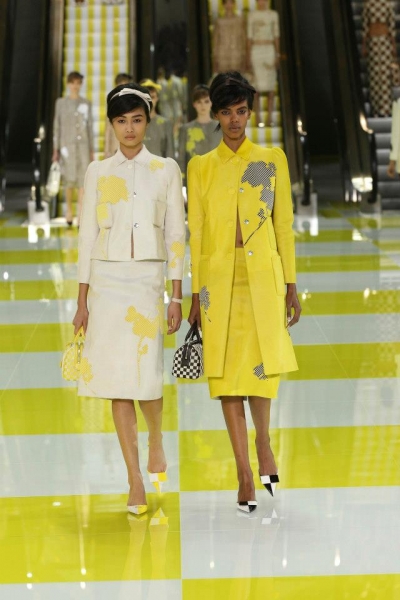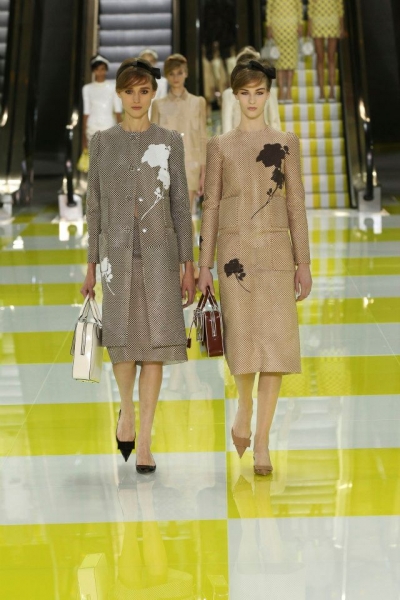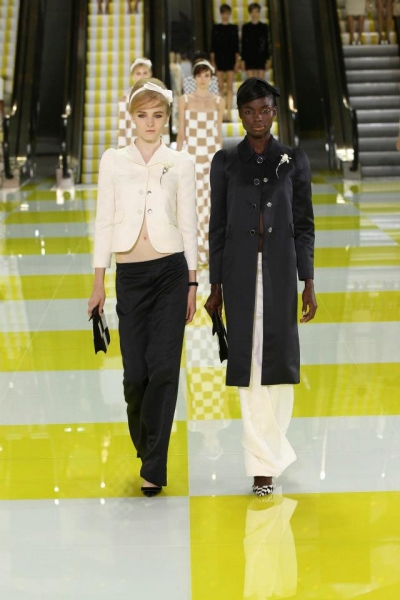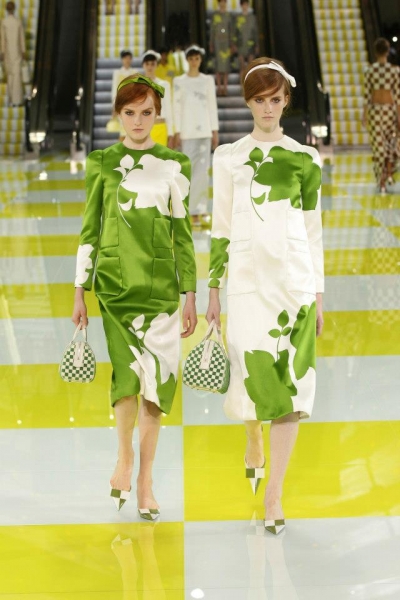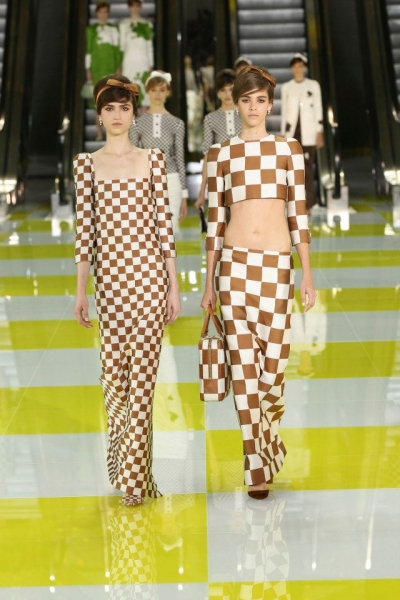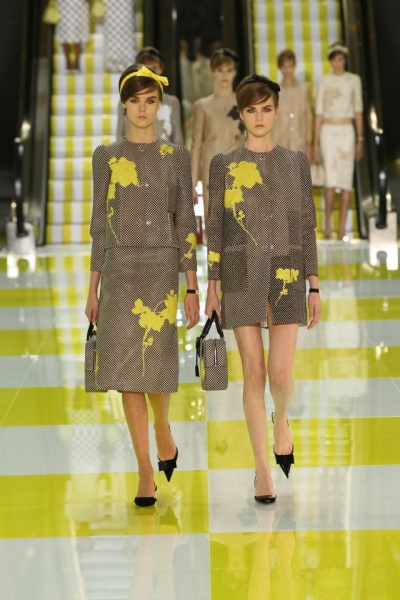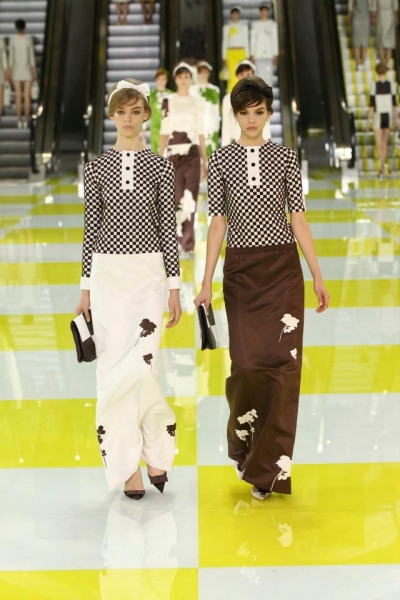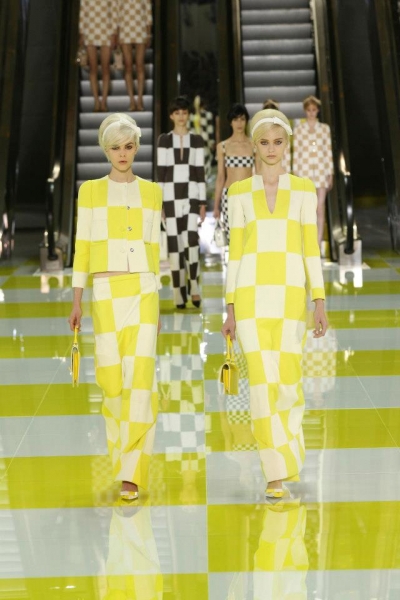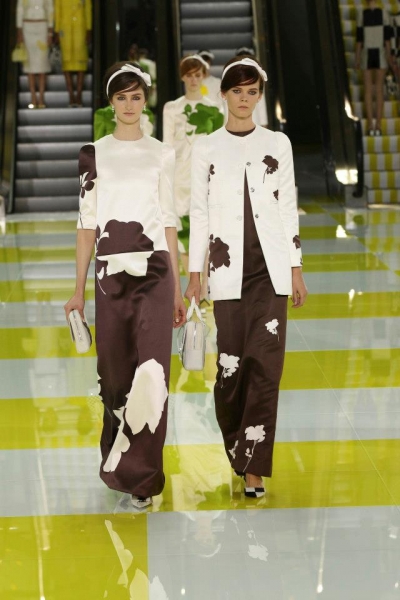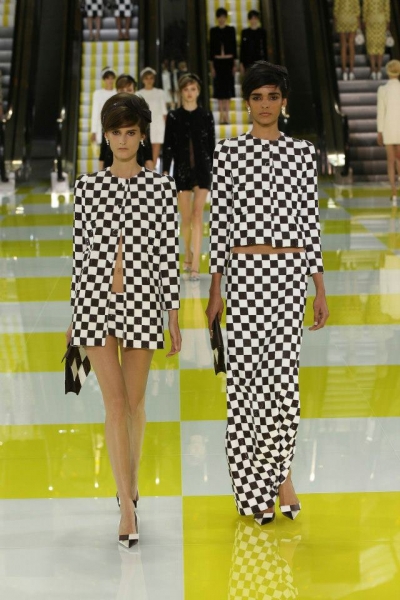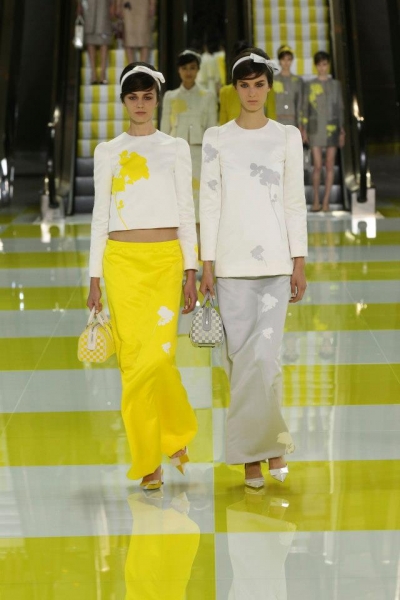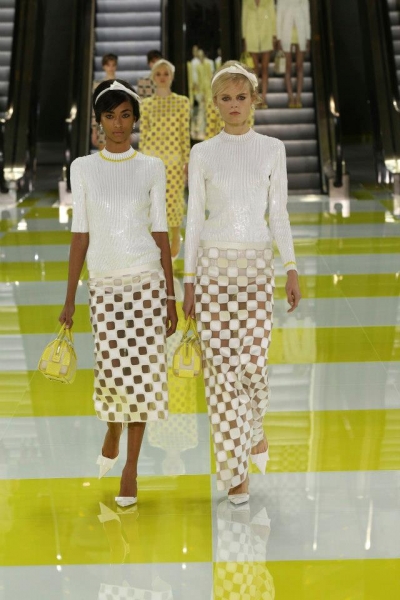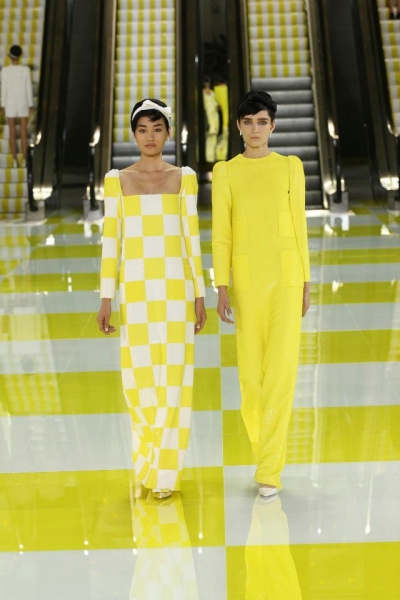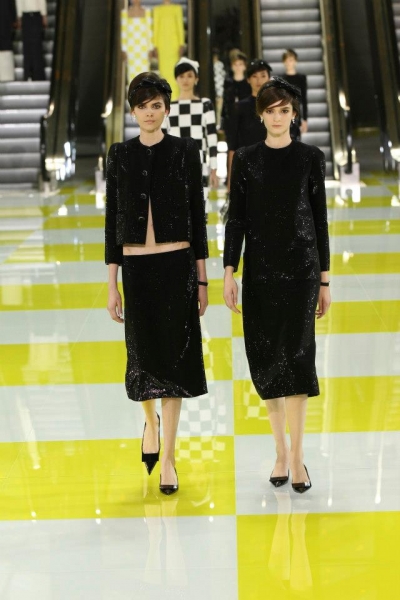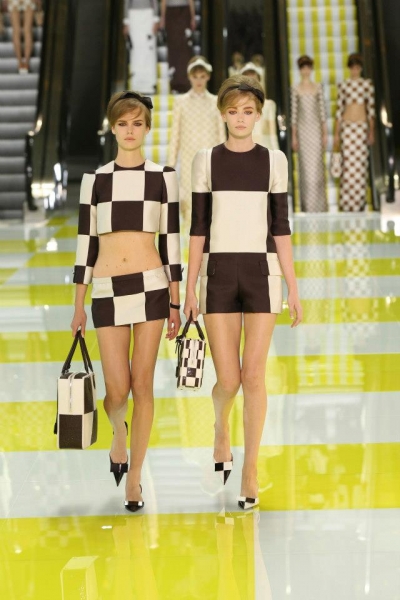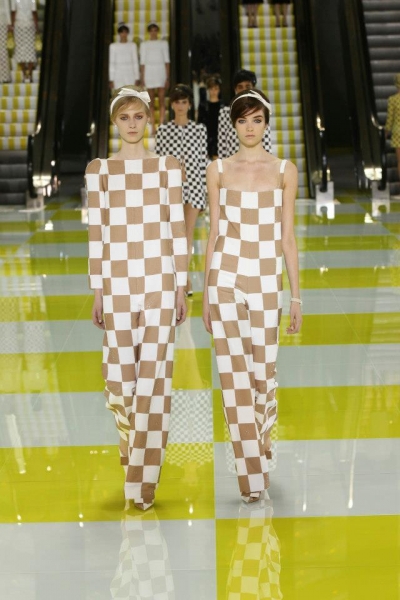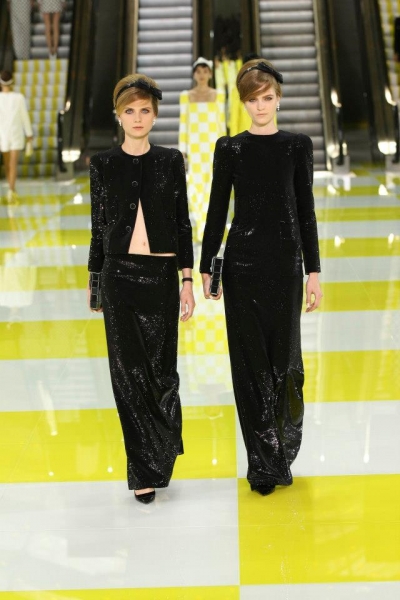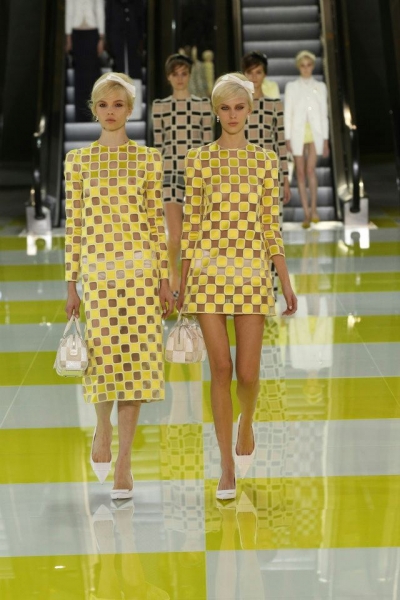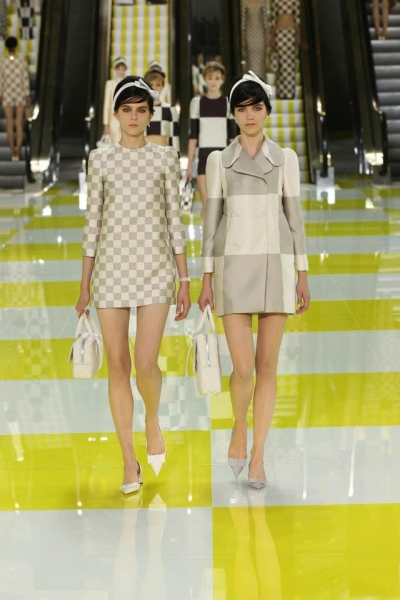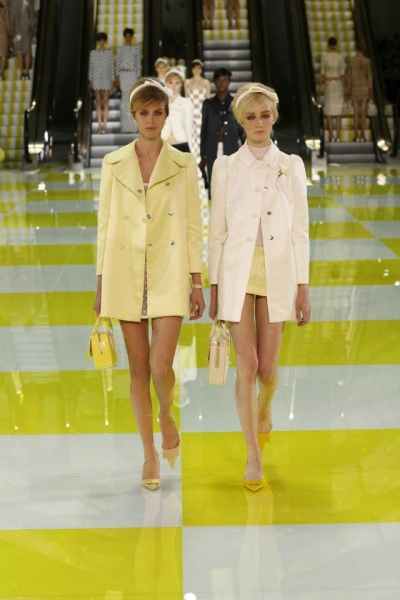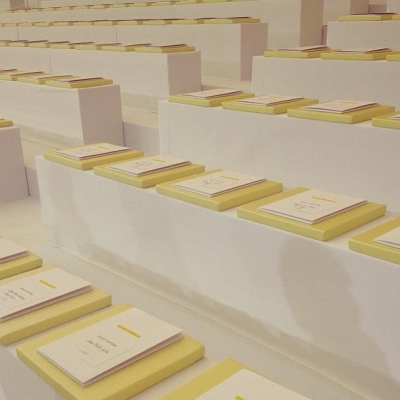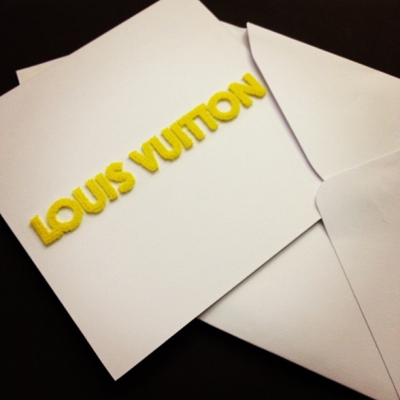 Models: Agnes Nabuurs, Anais Mali, Anna Selezneva, Annabelle Tsaboukas, Cara Delevingne, Courtney Shallcross, Edie Campbell, Elena Bartels, Elsa Sylvan, Ewa Wladymiruk, Felien Bergman, Gigi Jeon, Grace Hartzel, Grace Mahary, Hanne-Gaby Odiele, Hedvig Palm, Hollie-May Saker, Irina Kravchenko, Jamie Bochert, Janice Seinen Alida, Jemma Baines, Jeneil Williams, Ji Hye Park, Ji Lili, Julia Frauche, Julia Nobis, Juliana Schurig, Juliette Fazekas, Karoline Bjørnelykke, Kasia Struss, Kate Bogucharskaia, Kel Markey, Lauren Bigelow, Lin Kjerulf, Lina Zhang, Lindsey Wixson, Loulou Robert, Mackenzie Drazan, Magdalena Jasek, Magdalena Langrova, Maja Salamon, Marcele dal Cortivo, Maria Loks, Marie Piovesan, Marta Dyks, Marthe Mei van Haaster, Melissa Stasiuk, Meng Huang, Mengyao "Ming" Xi, Morgane Warnier, Nastya Kusakina, Ondria Hardin, Pauline Hoarau, Ruby-Jean Wilson, Sasha Baldina, Sigrid Agren, Simone Carvalho, Sojourner Morrell, Steffi Soede, Stina Rapp Wastenson, Tabea Weyrauch, Tian Yi, Tilda Lindstam, Yulia Saparniyazova.
*Images © Louis Vuitton / Ludwig Bonnet