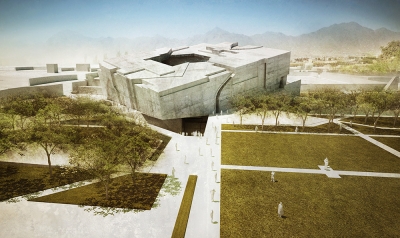 Project: Timeless Cube – National Museum of Afghanistan
Designed by Matteo Cainer Architects Ltd.
Client: Islamic Republic of Afghanistan/Ministry of Information and Culture
Area: 4,25 hectars/ 17,126 sqm Museum complex
Location: Kabul, Afghanistan
Website: www.matteocainer.com
Competition entry for the National Museum of Afghanistan coming from the prolific Matteo Cainer Architects, deliveres architectural form marvelously celebrating Afghanistan's cultural heritage. For more visit our architecture page.