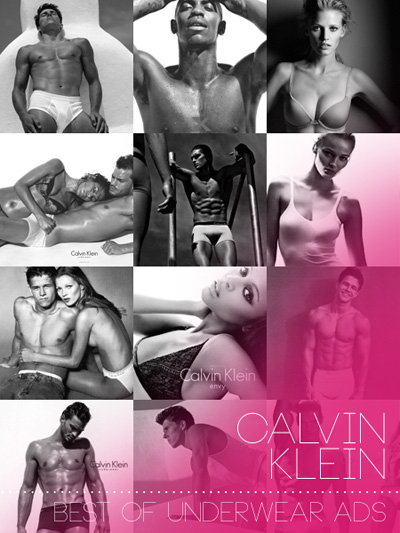 Calvin Klein Underwear Campaigns
Website: www.calvinklein.com
With the reveal of Calvin Klein's first ever Superbowl ad this Sunday, we were inspired to go through some of the iconic moments created with Calvin Klein Underwear campaigns.
For some we were present, while for other we were not even born, like when in 1983. Bruce Weber's advertisement with model Tom Hintnaus opened a new dawn of advertising. No matter how shocking the ads were those images represented a definition of a clean, powerful and timeless style. Today the concept shown for the first time in Calvin Klein ads is all present, however the label is still successful in making us stop while flipping through our favorite fashion glossies or to look up at a CK billboard.
Besides the 80's ads by Bruce Weber and the iconic Kate Moss and Mark Wahlberg moment, we singled out some of our favorite Calvin Klein Underwear campaign images in the last 6 years (since we started up the site). Find all of those after the jump: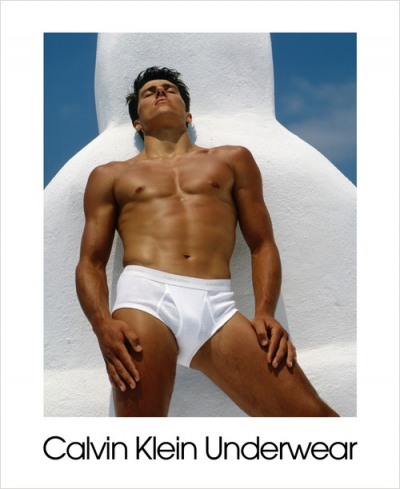 Model Tom Hintnaus photographed by the now legendary Bruce Weber back in 1983, marking a new era for Calvin Klein as well as the advertising world.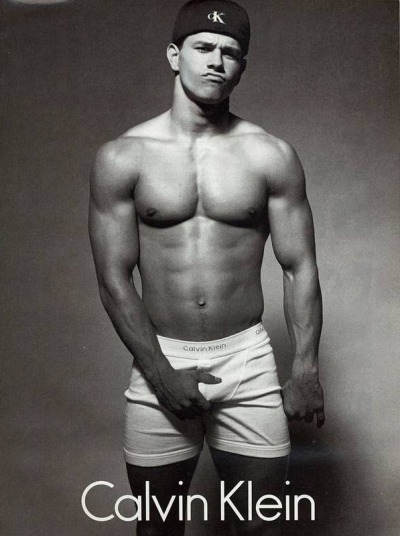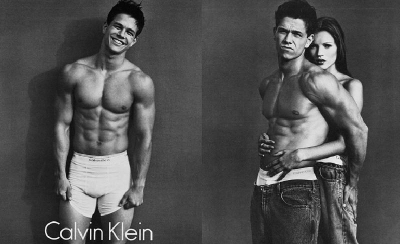 Marky Mark or Mark Wahlberg as we know him today, joined by the young Kate Moss for a slew of timeless ads created by the one and only Herb Ritz.
Jumping a decade or two into our familiar turf, we go back to 2008 when the label enlisted Bruce Weber once again, this time he returned to shoot the incredibly handsome Garrett Neff, who also become a face of label's fragrance. No doubt a defining moment of Neff's now supermodel path. (Click HERE for the rest of the shoot).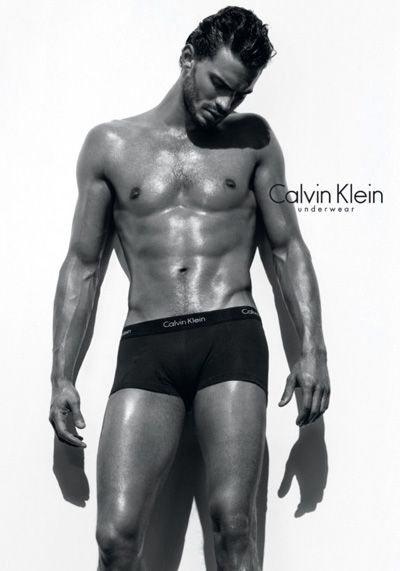 For a few seasons, starting in 2009, Jamie Dornan and actress Eva Mendes start their reign as the faces of Calvin Klein fronting for the brand various denim, fragrance and sub-label campaigns. The stellar photos above come from another of fashion photography greats, Mr. Steven Klein.
The incredible physique of heartthrob actors and sportsmen comes center stage in 2010 with Calvin Klein's X Underwear campaign fronted by Hidetoshi Nakata, Mehcad Brooks, Kellan Lutz, and Fernando Verdasco. The twilight actor no doubt marked his spot with the video above. Click HERE for more of the x factor.
In the same year still in the acting world, for the women's ads Calvin Klein enlists the most wanted actress in town Zoe Saldana, hot of her Avatar debut. Photographer in charge was the talented Mikael Jansson who also shot the above X ads.
No other model became a synonym of CK like Lara Stone who in 2011 teamed up with Patrick Demarchelier to capture Calvin Klein Naked Glamour ads. Click for more on Lara's image above. In 2012 Lara has returned to pose for the sublime Push bra ads.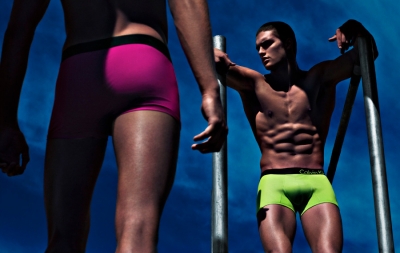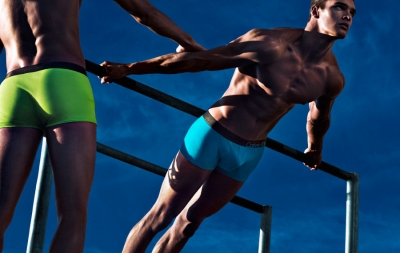 With 2012 colour comes center stage marking the return of Steven Klein who shot these ads with Arran Sly, Chris Garavaglia, Matthew Terry, and Myles Crosby. Find more on our MMSCENE.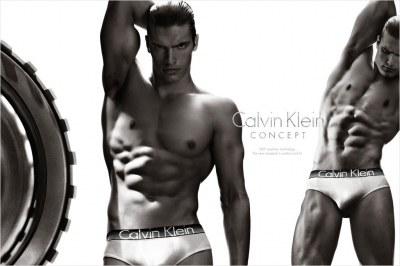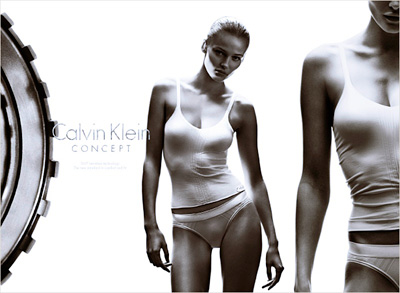 And finally a taste of what's in stall for tomorrow with the gorgeous Edita Vilkeviciute and the dashing Matthew Terry. Let the new chapter begin.