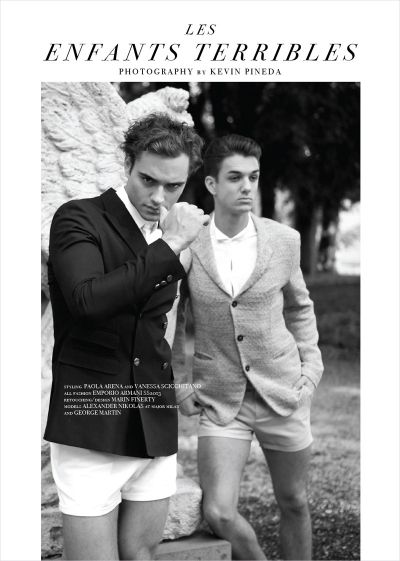 Magazine: Carbon Copy
Issue: 16
Editorial: Les Enfants Terribles
Photography by Kevin Pineda
Styling by Paola Arena And Vanessa Scicchitano
Models: Alexander Nikolas |Major Milan| and George Martin
Image Retouching & Design: Marin Finerty
Website: www.ccmag.eu
Captured in timeless black and white Les Enfants Terribles story by photographer Kevin Pineda comes from the pages of Carbon Copy's latest edition. Alexander and George are clad in elegant pieces from Emporio Armani's spring summer 2013 collection.
Order your copy of CC16 in PRINT or DIGITAL.