Domenico Dolce's and Stefano Gabbana's inspiring fall winter 2014 collection delivers intricate detailing revealing the beauty of mosaics of Monreale in Sicily. Imagery displayed throughout the pieces reflects from golden mosaics at The Cathedral of Monreale, dating back to the middle of 12th century. In a modern and inspiring manner Dolce & Gabbana's latest women's collection has showcased the impressive work of artisans from the ancient Byzantium and Venice.
With help of their modern day counterparts the famed italian designers have created impressive mosaic detailing on dresses as well as accessory pieces such as shoes, jewelry and bags. Special attention was given to tailoring, which was created by single stitch after single stitch.
Materials prepared for the upcoming winter are wool combined with silk organza, brocade, checked fabric, poplin, double-stretch crepe and their signature lace. The always show-stopping finale presented a slew of modern red lace dresses embellished with embroideries and stones, in addition to princess and Queen-style golden crowns encrusted with stones and mosaic. Months to come will show how this historic collection will influence the seemingly distant winter months.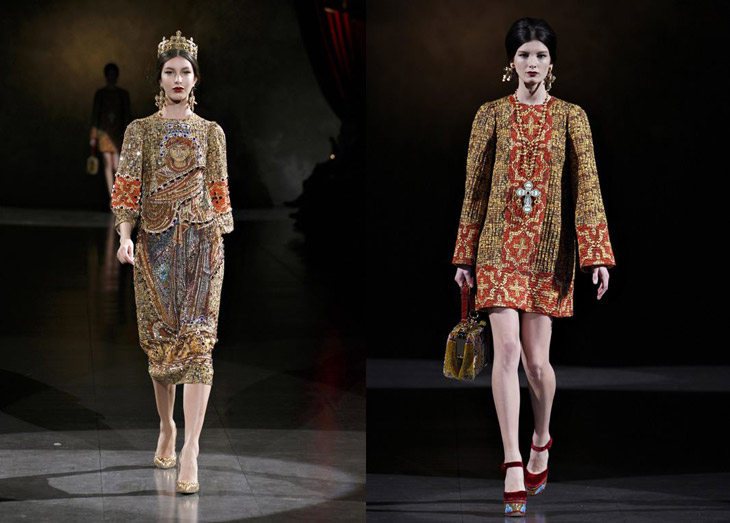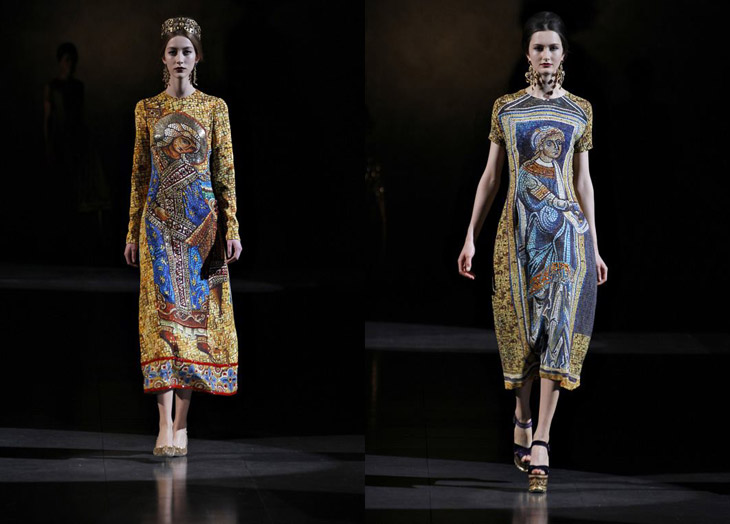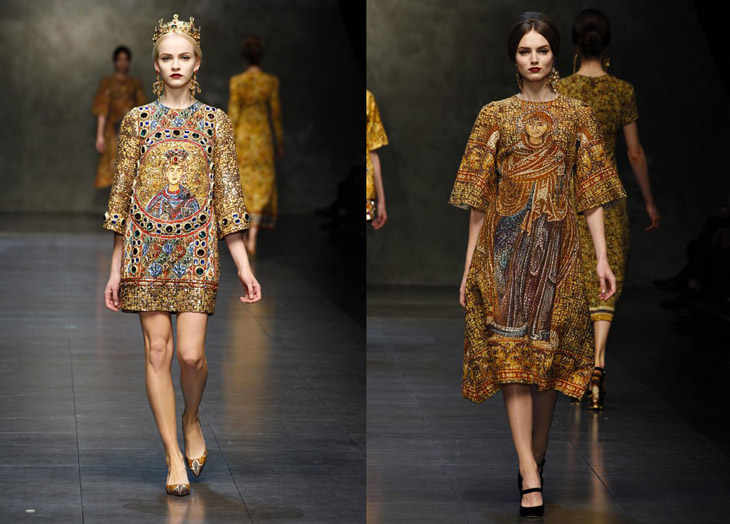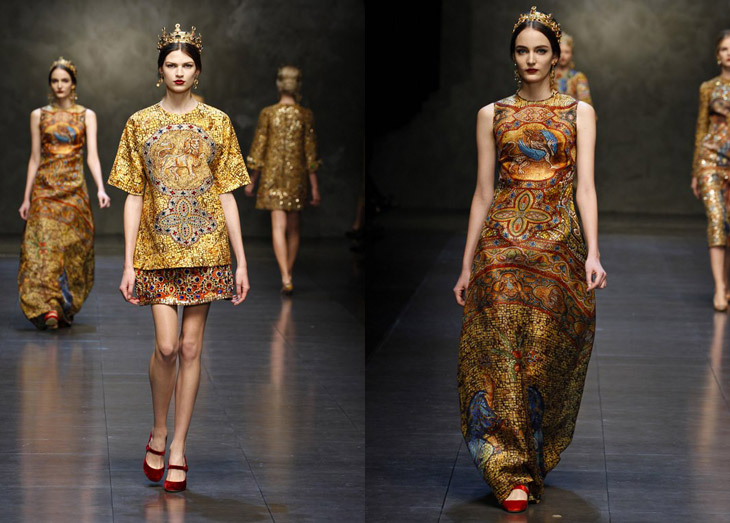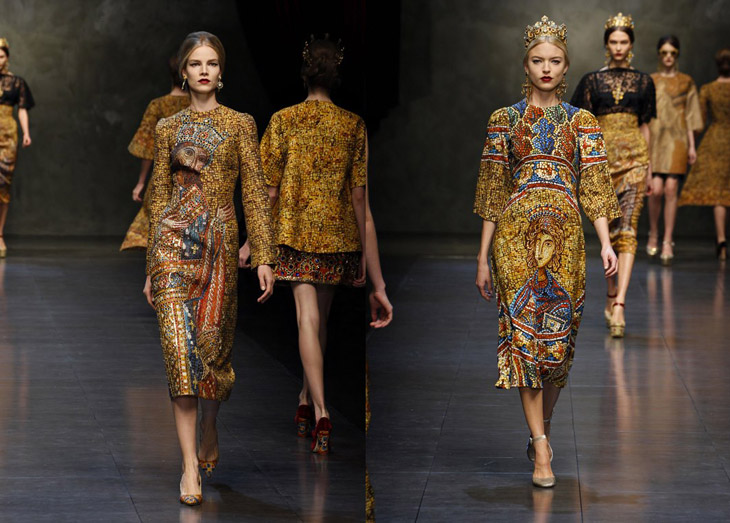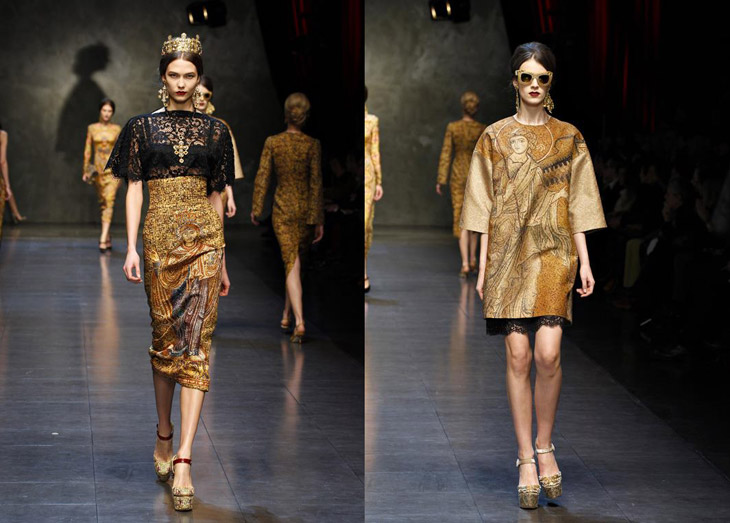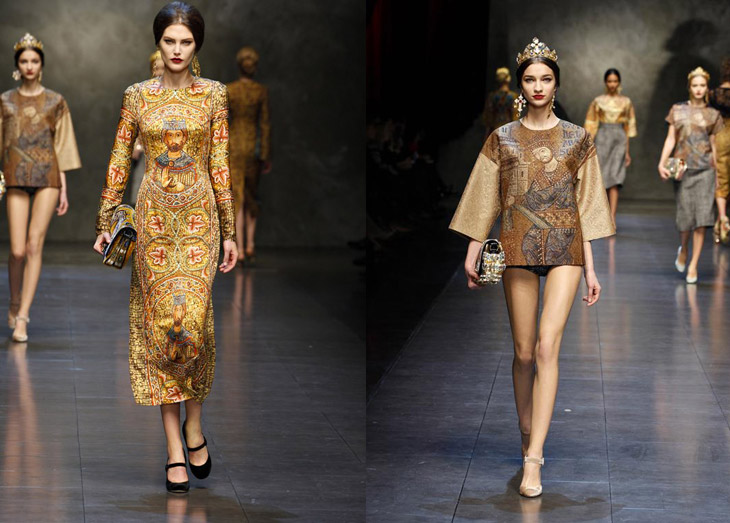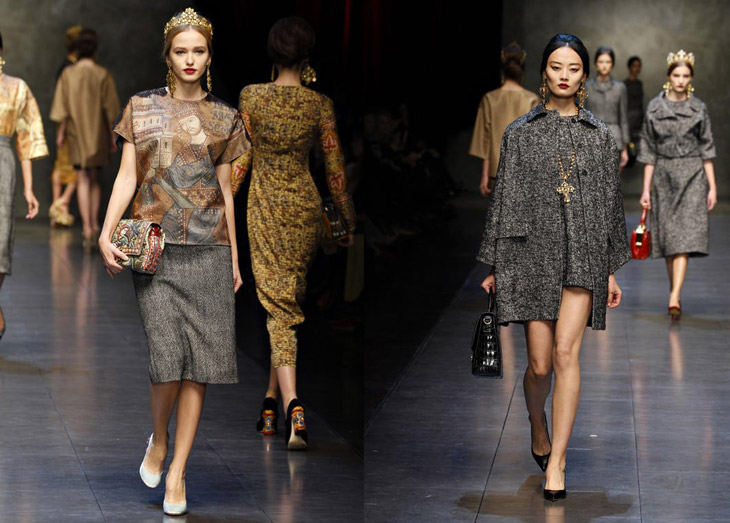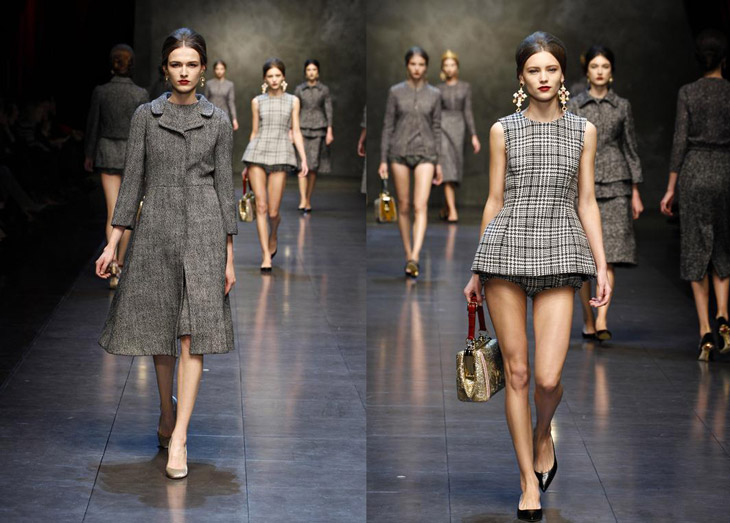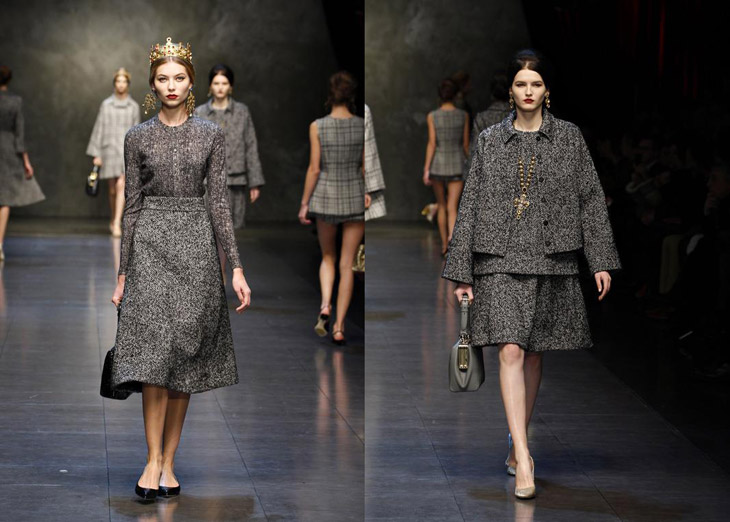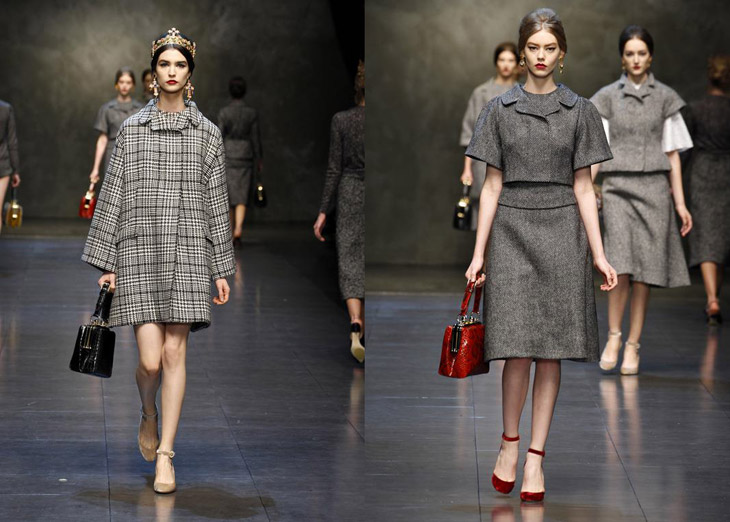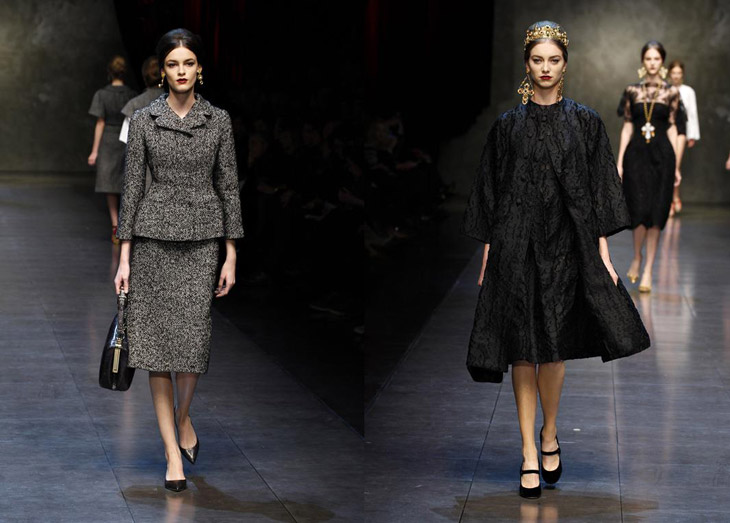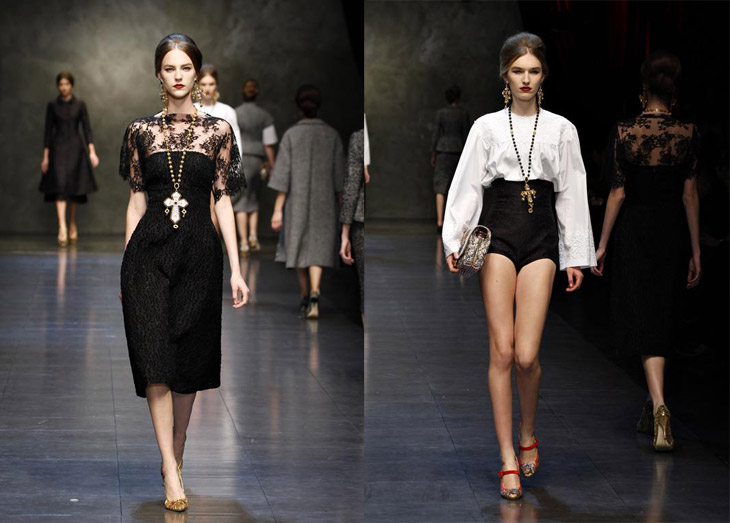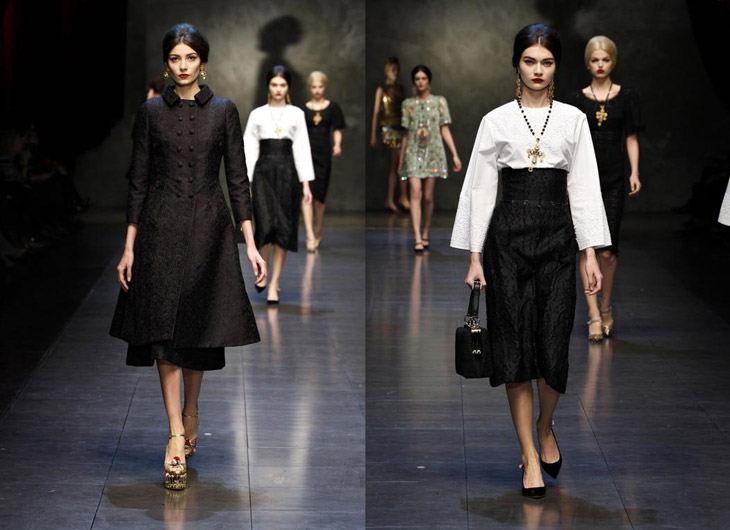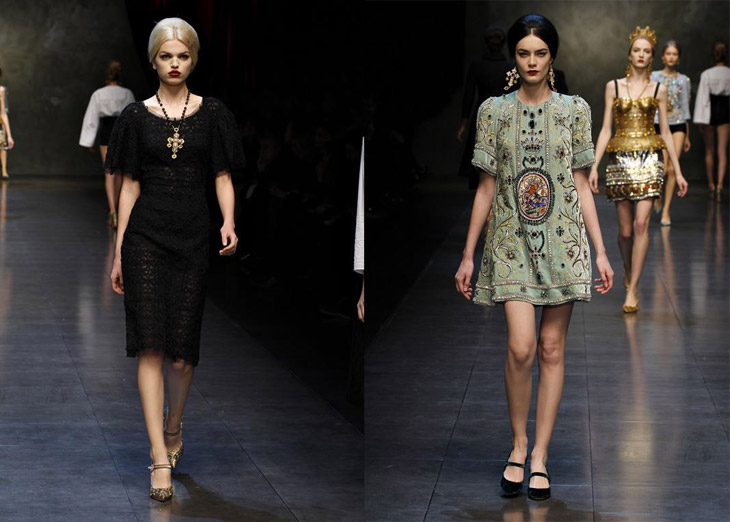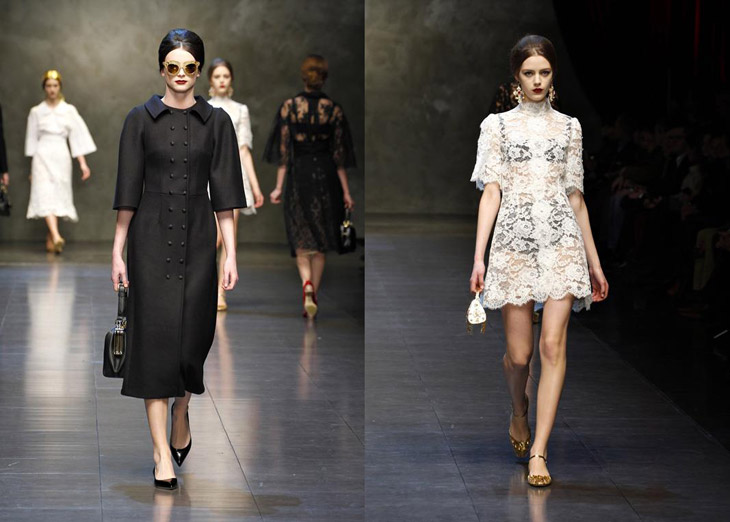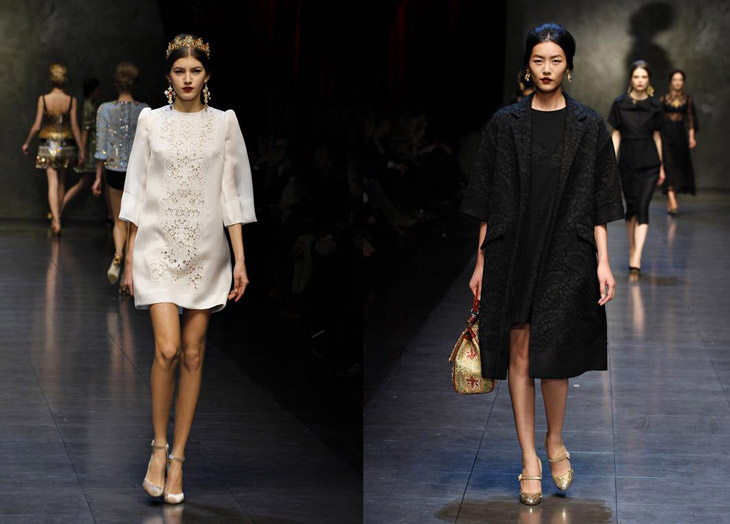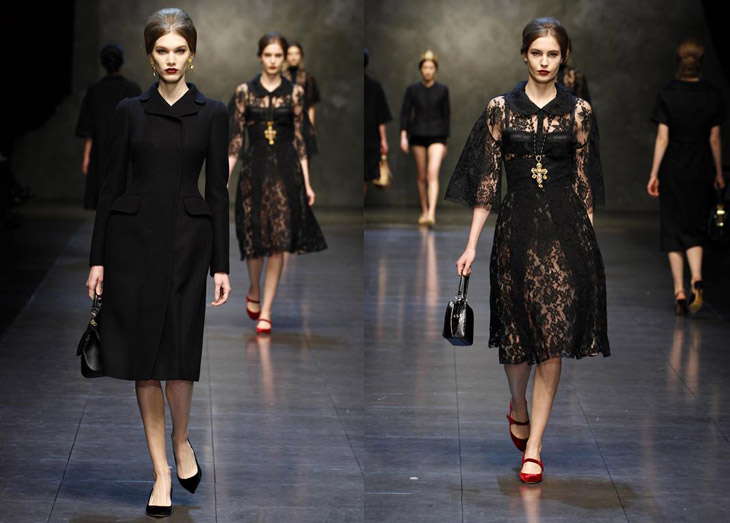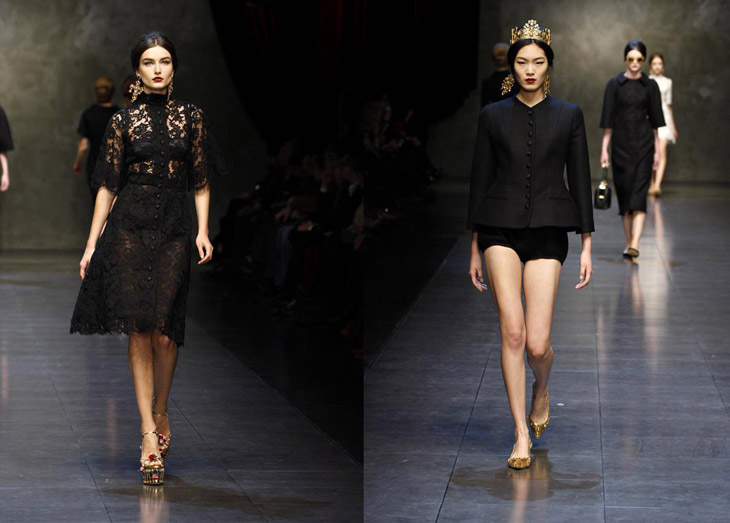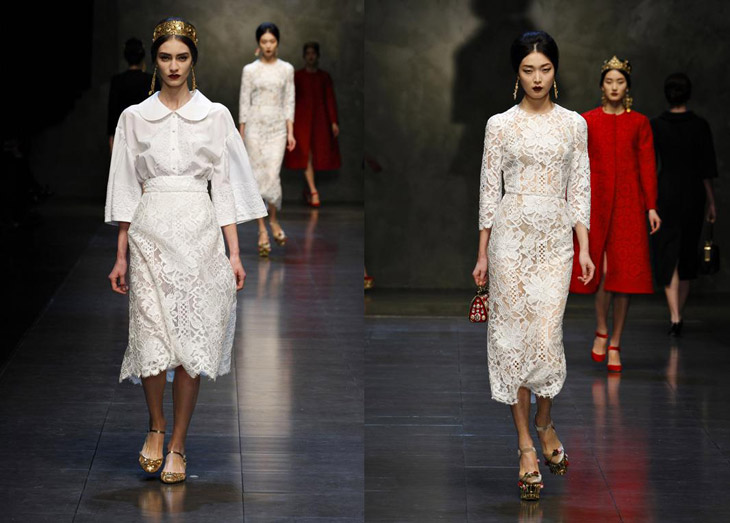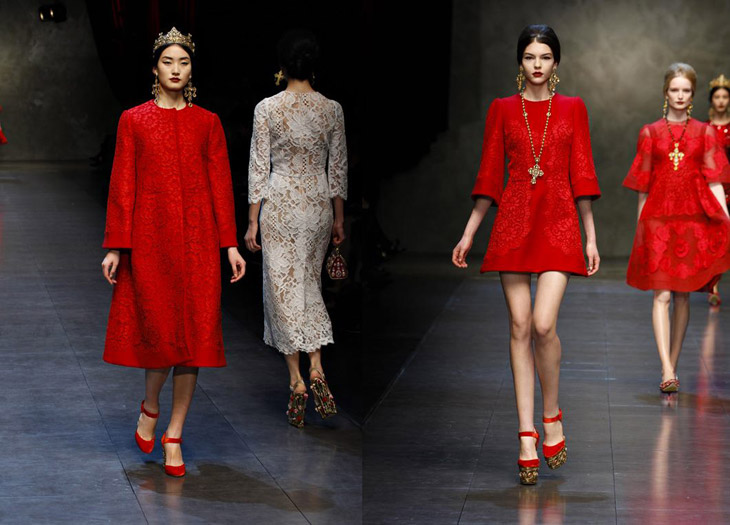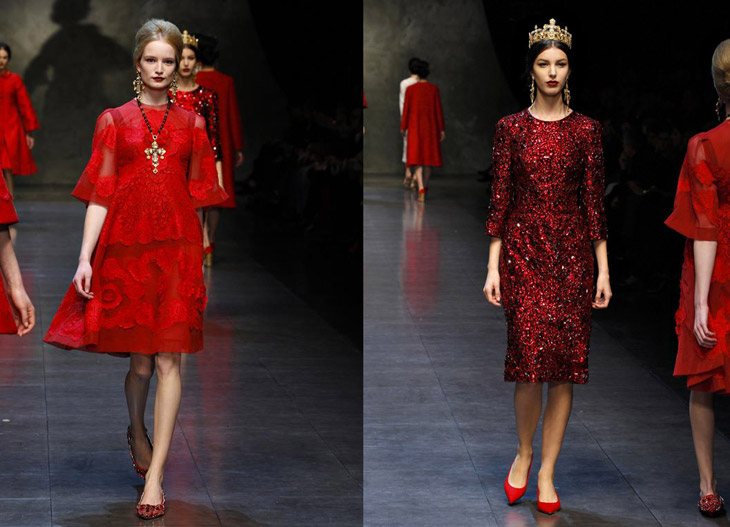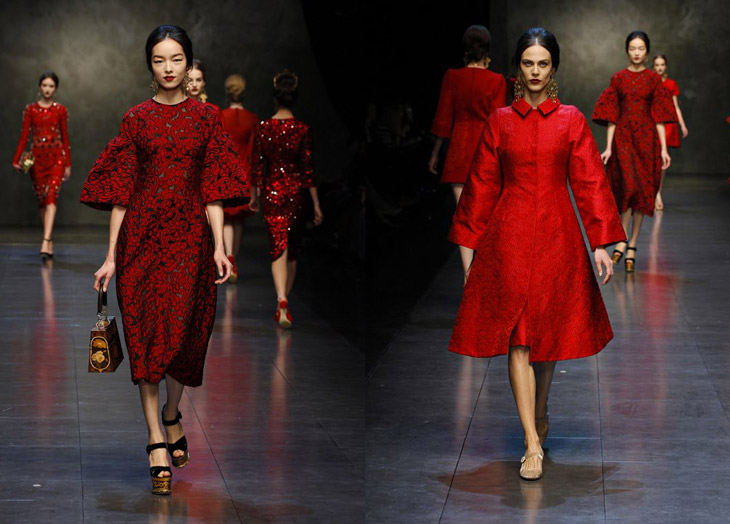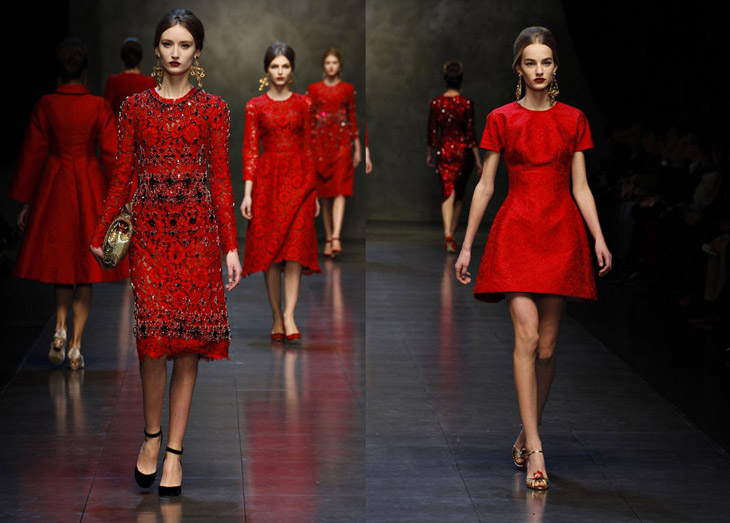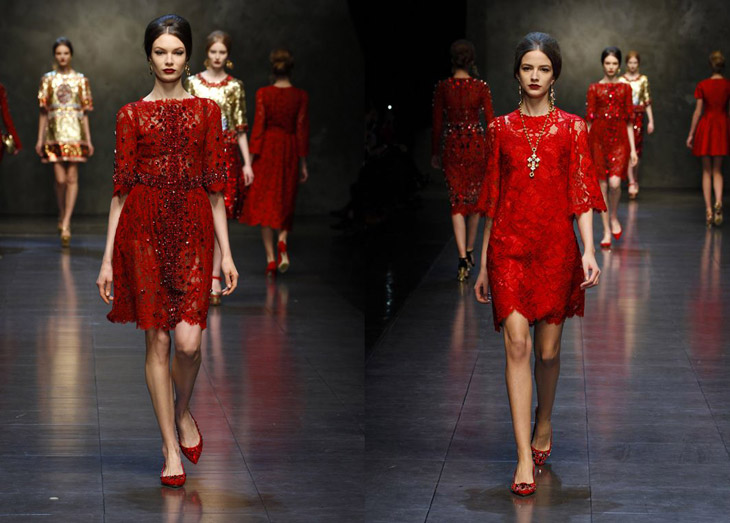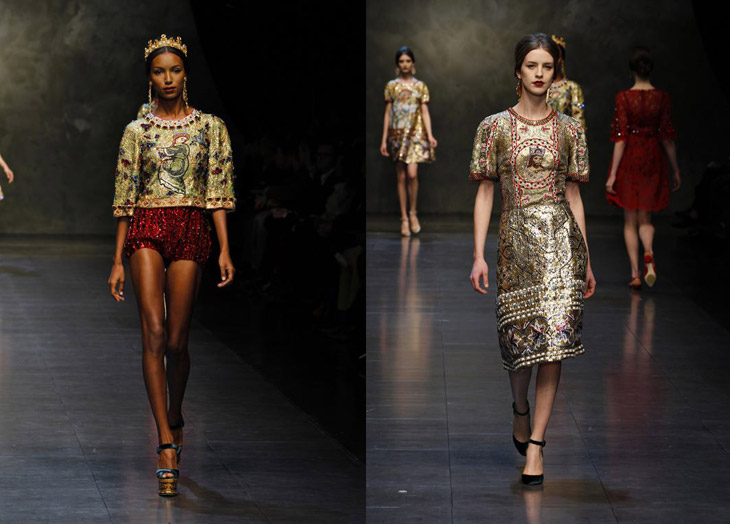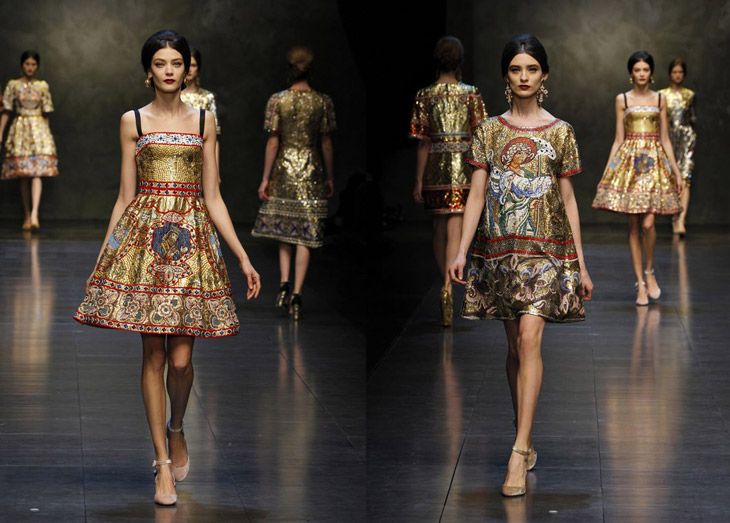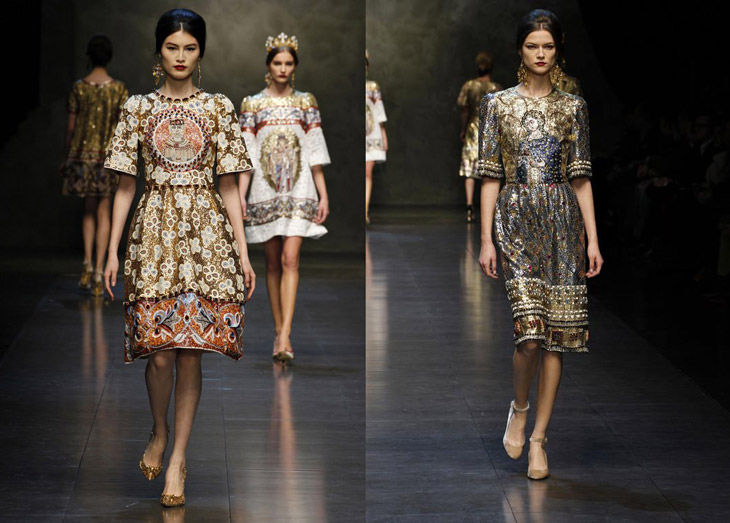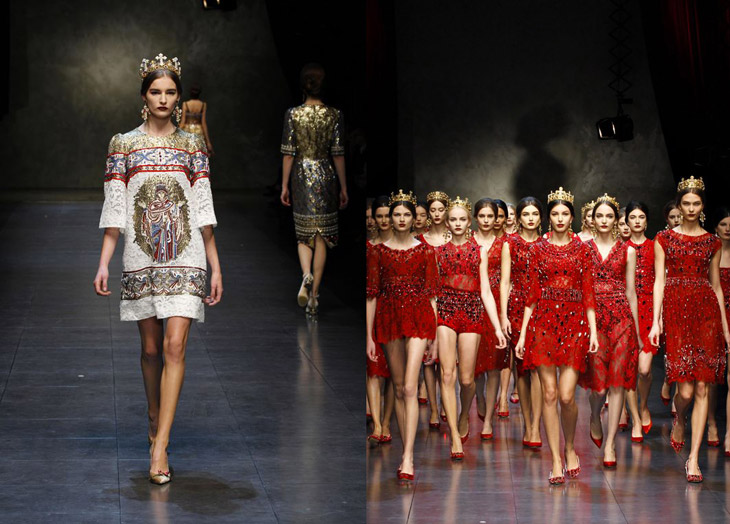 WEBSITE: www.dolcegabbana.com
Models: Agne Konciute, Alana Zimmer, Alex Yuryeva, Alexandra Martynova, Anastasija Titko, Andreea Diaconu, Anna Piirainen, Antonina "Tonya" Vasylchenko, Ava Smith, Aymeline Valade, Bette Franke, Carolina Thaler, Caroline Brasch Nielsen, Catherine McNeil, Chiharu Okunugi, Cora Emmanuel, Dana Taylor, Daphne Groeneveld, Daria Strokous, Diana Moldovan, Emma Oak, Esther Heesch, Ginta Lapina, Irina Nikolaeva, Iris van Berne, Jacquelyn Jablonski, Jasmine Tookes, Ji Hye Park, Joséphine Le Tutour, Julia Frauche, Karlie Kloss, Karlina Caune, Karmen Pedaru, Kasia Struss, Kate Bogucharskaia, Kate King, Katlin Aas, Katya Riabinkina, Kayley Chabot, Kremi Otashliyska, Li Xiao Xing, Lina Zhang, Liu Wen, Lucy Gascoyne, Maartje Verhoef, Mackenzie Drazan, Magda Laguinge, Manon Leloup, Manuela Frey, Marine Deleeuw, Marine van Outryve, Martha Hunt, Maud Welzen, Mila Krasnoiarova, Muriel Beal, Nadja Bender, Nicole Pollard, Ondria Hardin, Patrycja Gardygajlo, Roberta Cardenio, Sasha Luss, Sigrid Agren, Stephanie Hall, Sui He, Sun Feifei, Sung Hee, Suvi Koponen, Tilda Lindstam, Valery Kaufman, Vika Falileeva, Zhanna Tikhobrazova, Zuzanna Bijoch
Original music by Nino Rota from "La strada", "I clowns", "Il Bidone" and "Boccaccio '70" directed by Federico Fellini.