Cover story for the premiere edition of Blanc magazine starring model Linnea Ahlman photographed by the talented Teneshia Carr with styling from Julia Andryeyeva. For more of the story and an official note from Blanc, continue after the jump: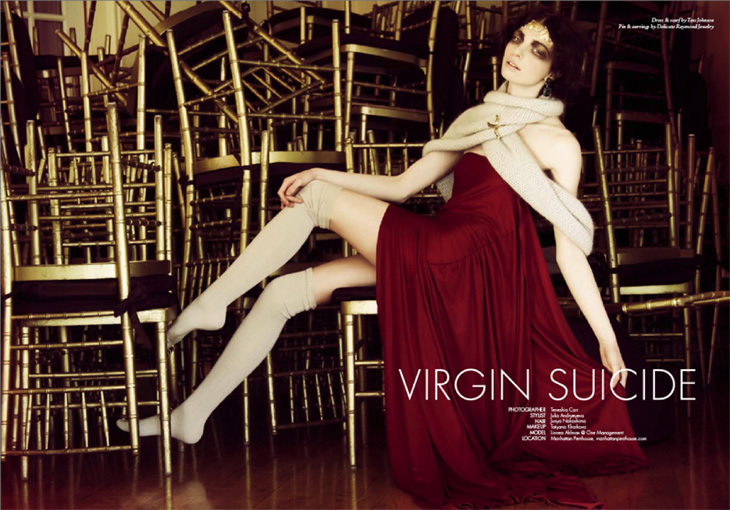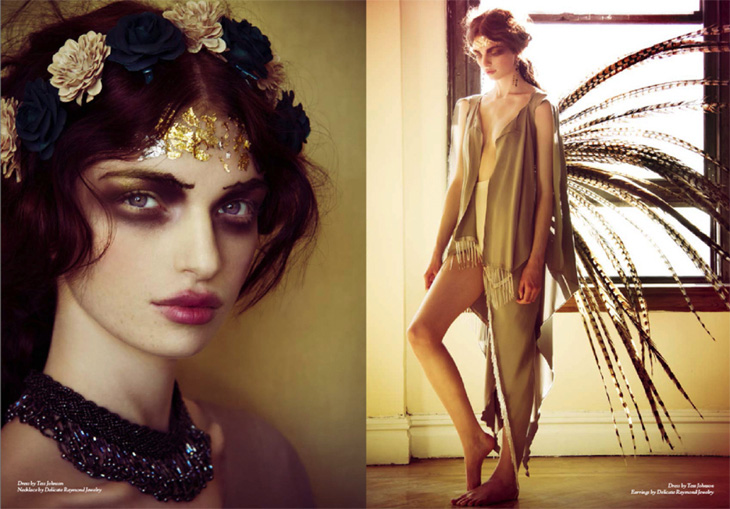 Magazine: Blanc
Issue: March 2013
Editorial: Virgin Suicide
Model: Linnea Ahlman |One Management NY|
Hair: Junya Nakashima
Makeup: Tatyana Kharkova
Stylist: Julia Andryeyeva
Photographer: Teneshia Carr
Website: www.blancmag.com
Blanc Magazine is a new magazine about the new and most exciting of fashion, music and art. Aimed at the creative nerds within the creative industries, we provide an in depth analysis of different, alternative and exciting artists and culture in these three areas of the creative industries. We are for the creative obsessed and the creatively driven. We are about expanding creative horizons, we are about exposing the underexposed, analysing the fringes of our modern day culture with witty and inspiring content.
Introducing our audience to new photographers, stylists and writers who are up and coming among the industry is also a part of the Blanc mission. Our debut issues will not be a themed issue, but more of an introduction – a big, "Hello" from us to you, showing you what it is that we do introducing artists such as Karin Park, Cosmo Jarvis and Kristian Aadnevik.
Our debut issue is due to hit the shelves of stores on Tuesday the 9th of April in London. Copies will later be released in New York. Blanc will be a quarterly publication with our second issue due out in July.