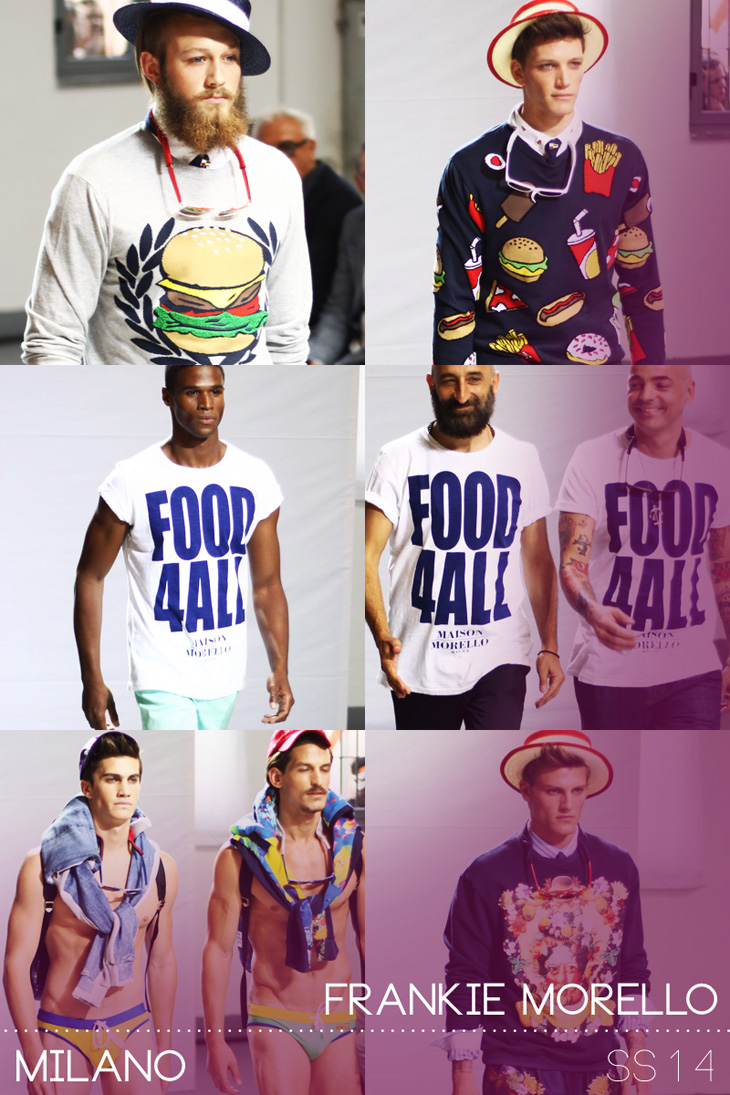 Frankie Morello design duo looks for inspiration in an essential part of our every day lives to create their Spring Summer 2014 collection. Where did they find their drive? In food! The inspiration closing Milanese runway season came with a clear statement FOOD 4 ALL!
The creative directors and founders of Frankie Morello, Maurizio Modica and Pierfrancesco Gigliotti (who founded the label back in 1999), once again resorted to creating unique and original prints. While previous season took architecture as its focal point (perhaps reflecting on the background of the creative directors), this time prints are embellished mainly by food! But Maurizio's and Pierfrancesco's escapade did not stop there, they have also created prints reflecting on Napoleonic art as well as the always debatable power of the euro coin.
While showcased in a Frankie Morelo manner, the designers had no intention to provoke or revoke to showing skin. Instead, in a subtle way they have marvelously underlined in their message a collection displaying modern day sportswear. Mixing classic looks with jersey material and sports pieces with their very own stamp.
The next year's summer collection without any hustle reinforces Frankie Morello's position on Milanese fashion soil. While earlier today we presented a behind the scenes look on our very own Male Model Scene, see the FM runway moments from Milano Fashion Week below: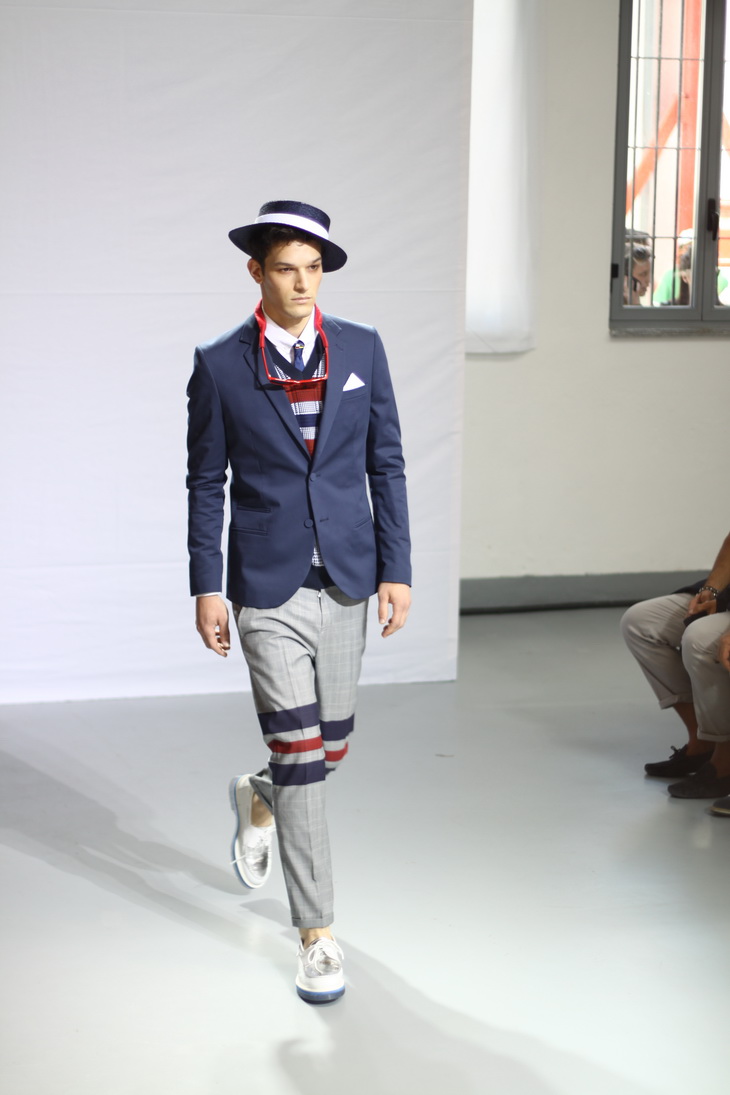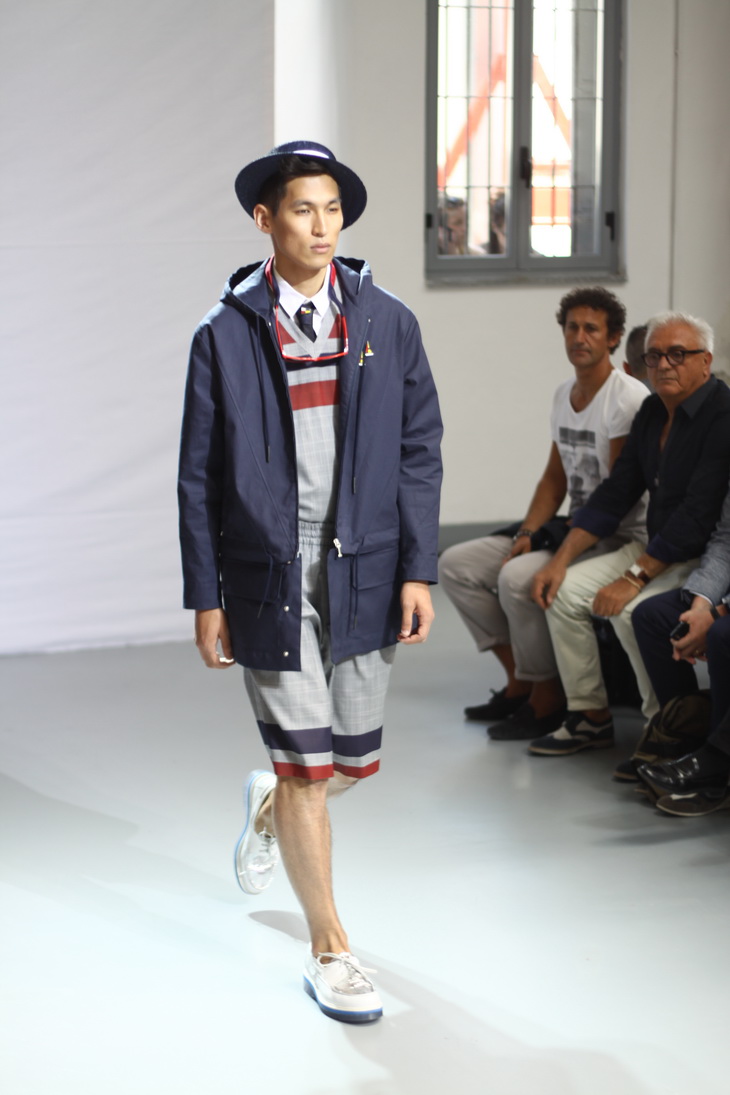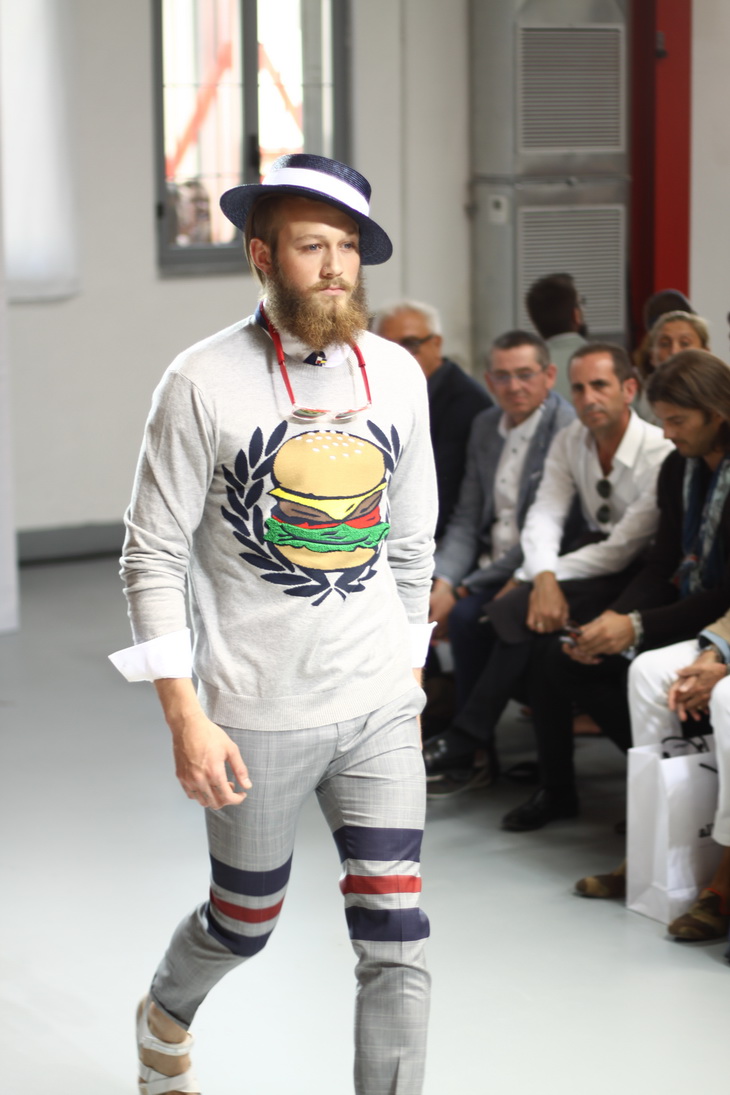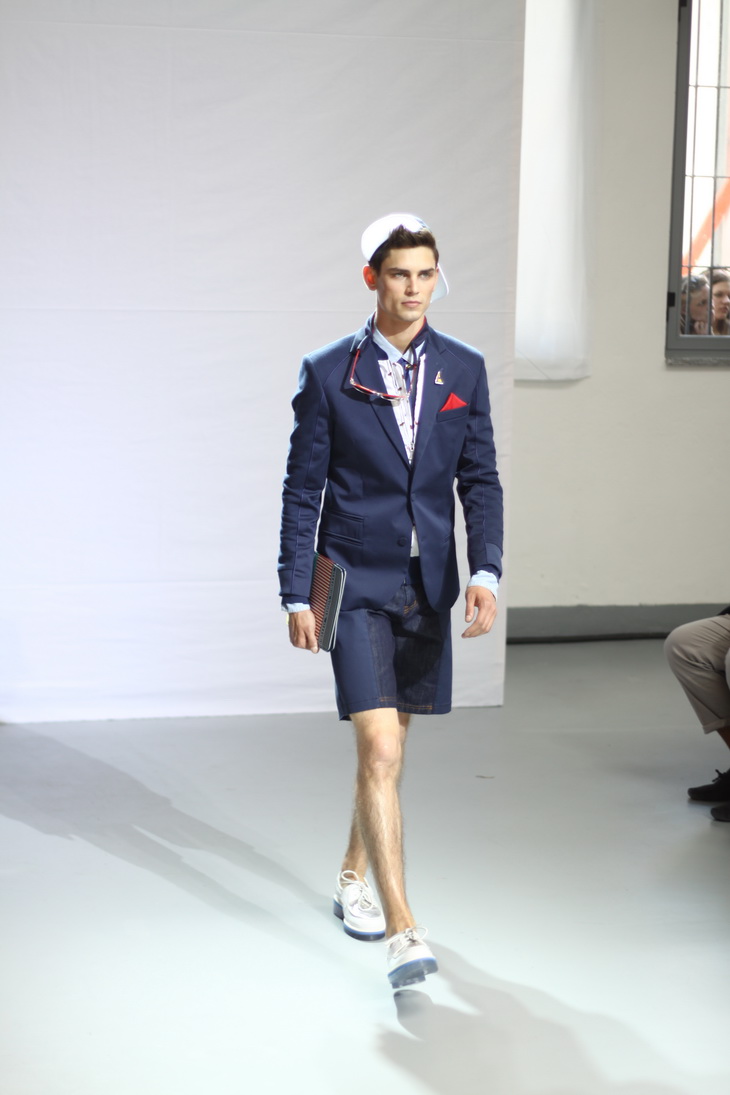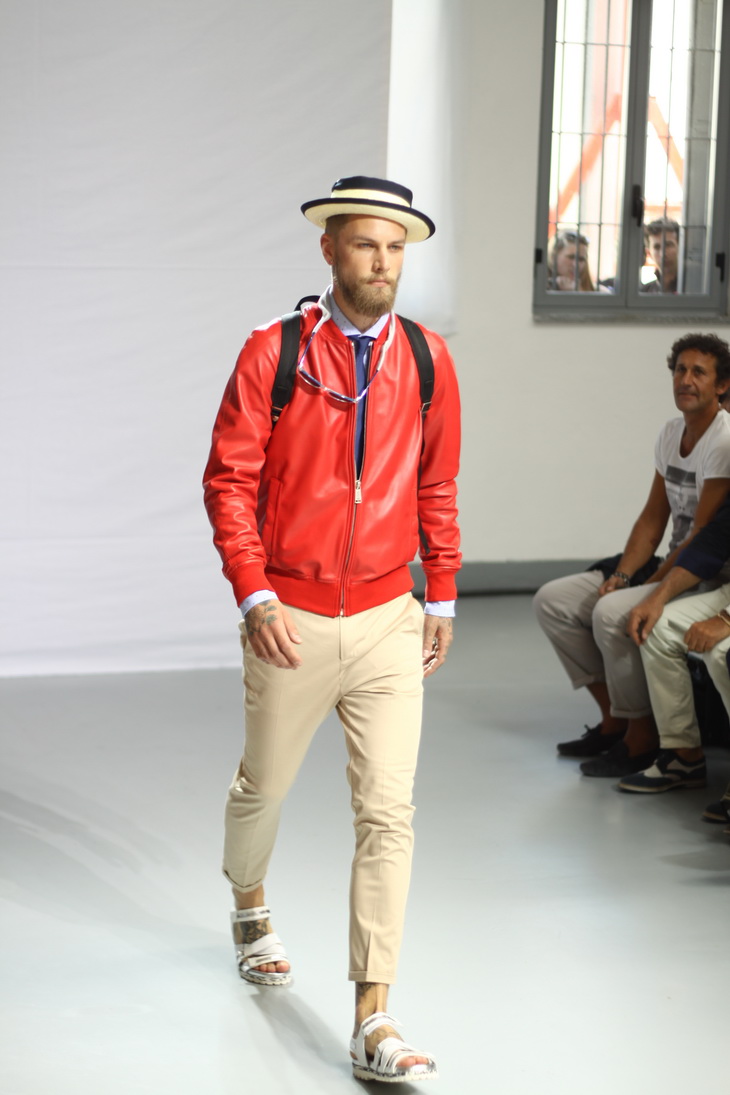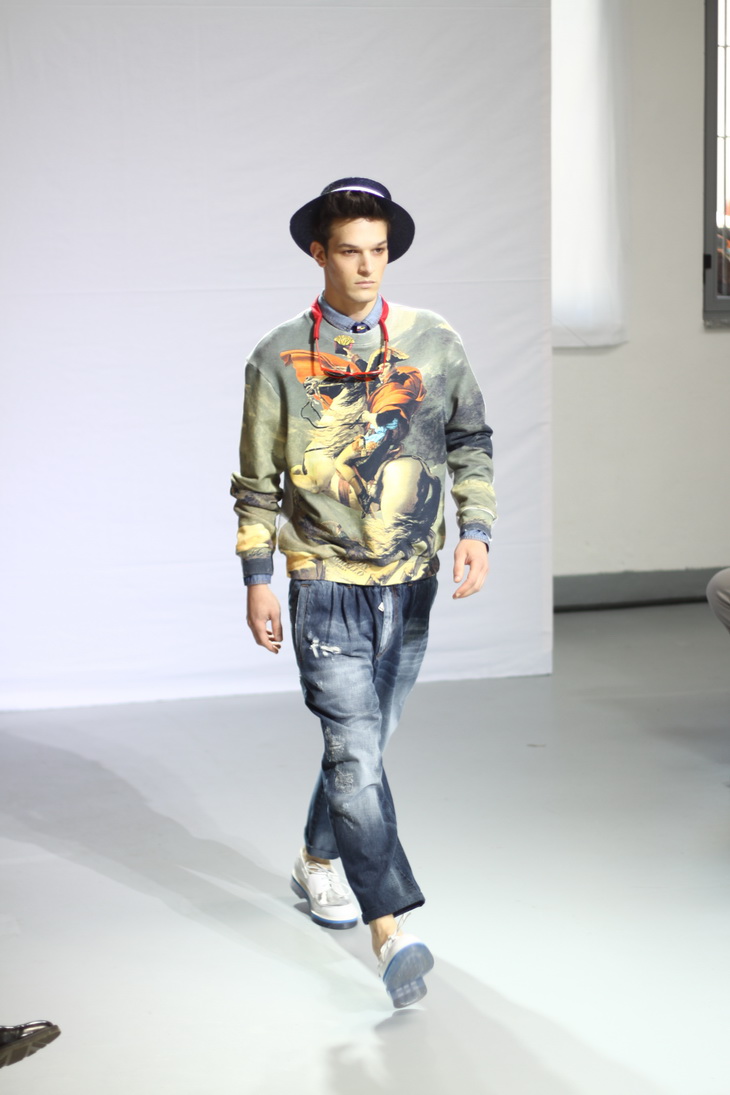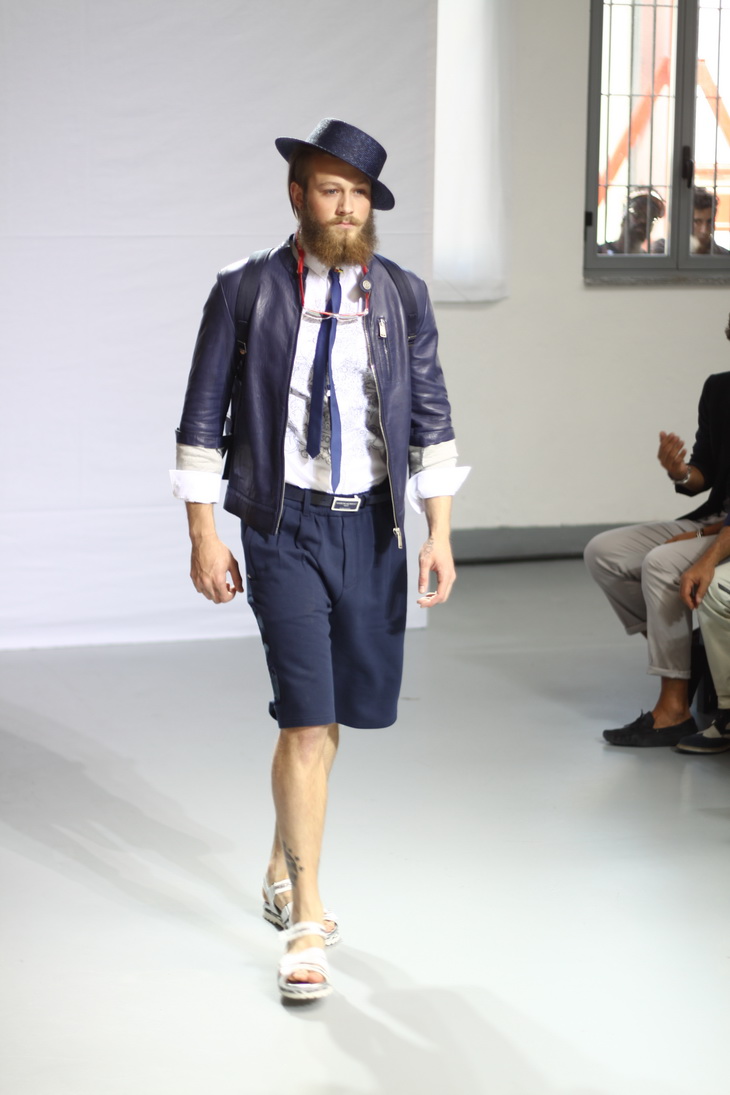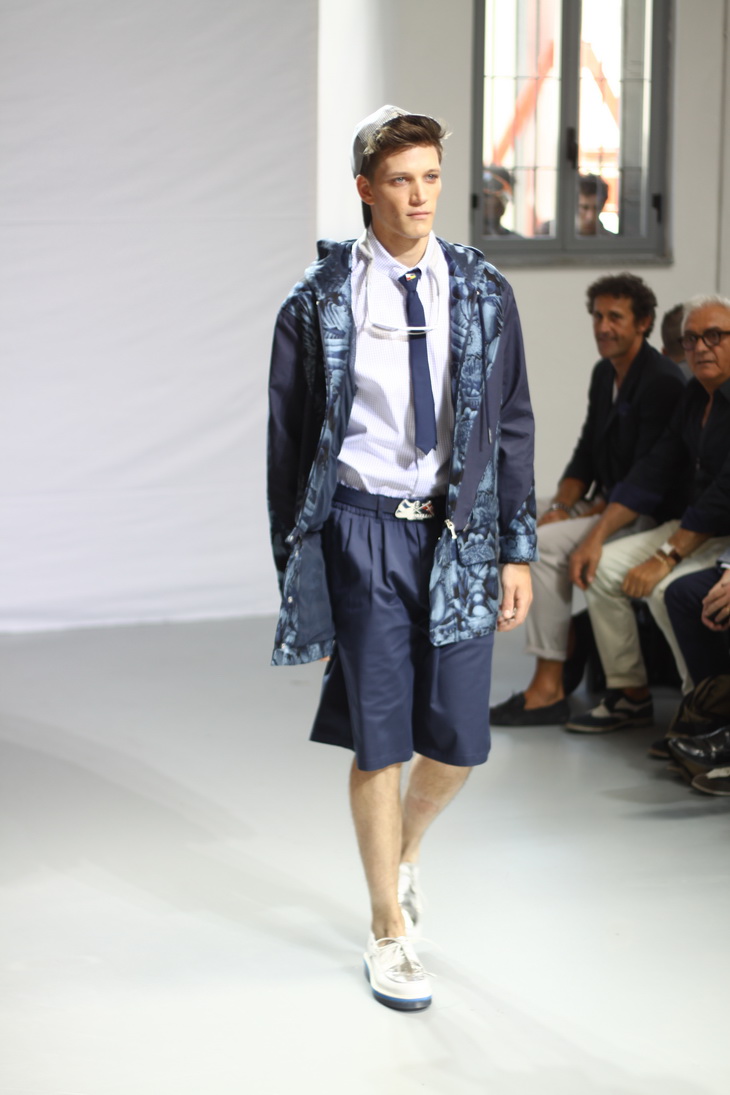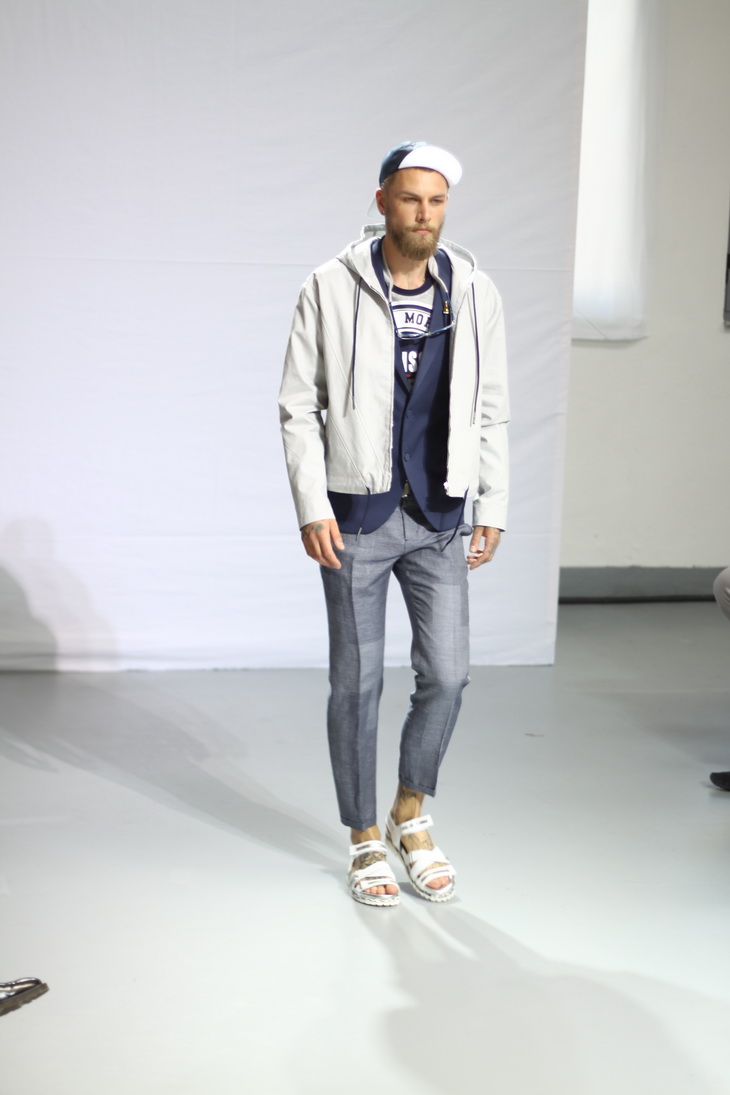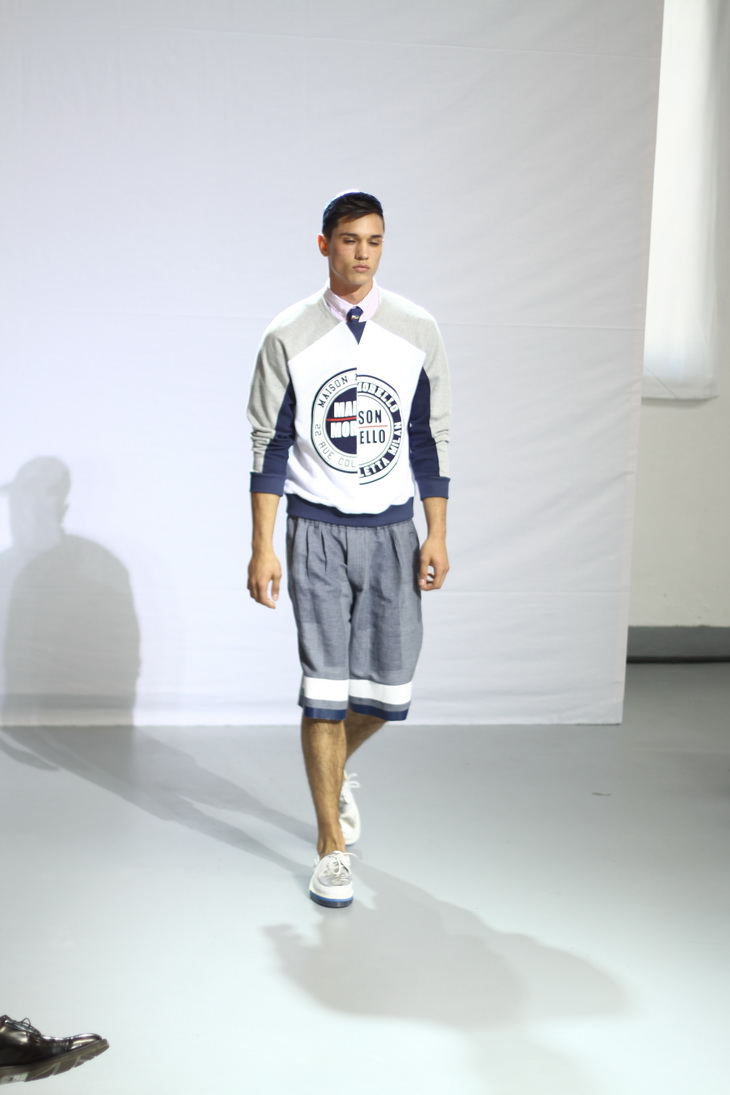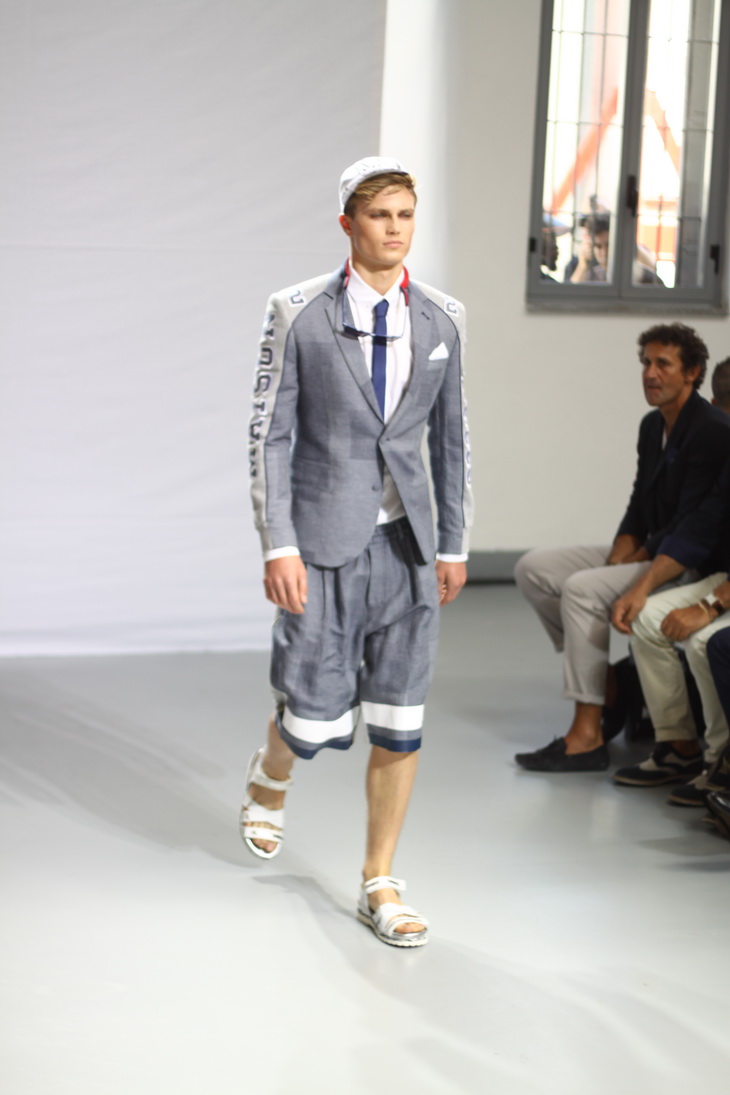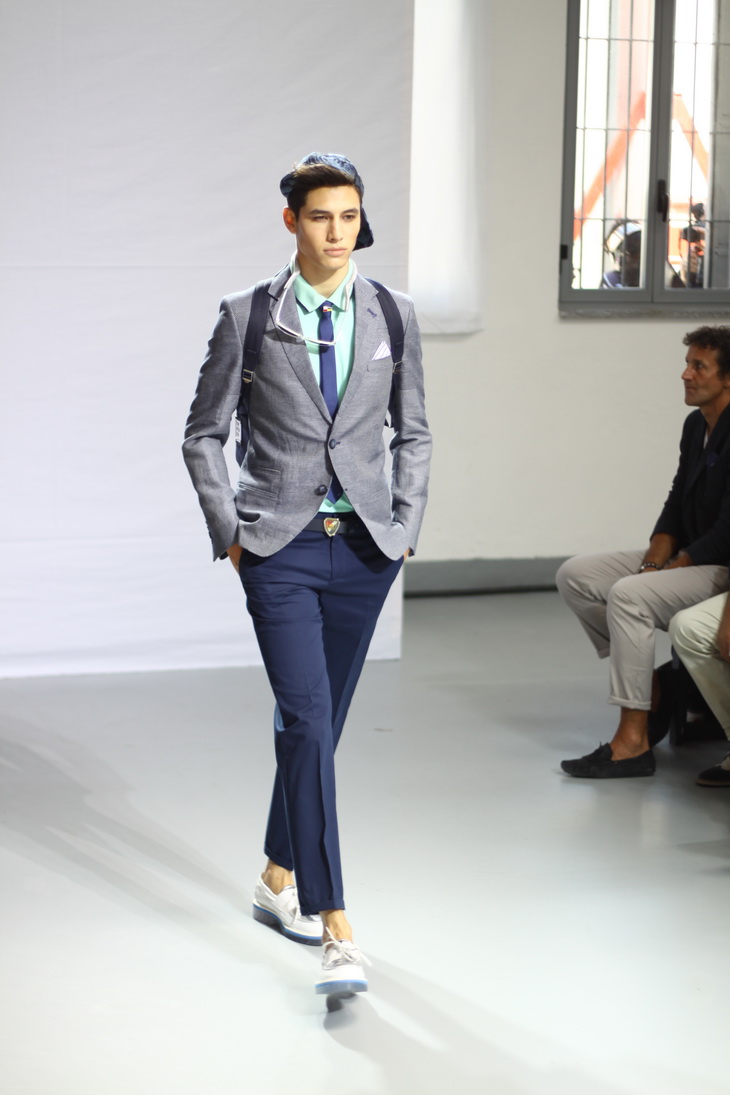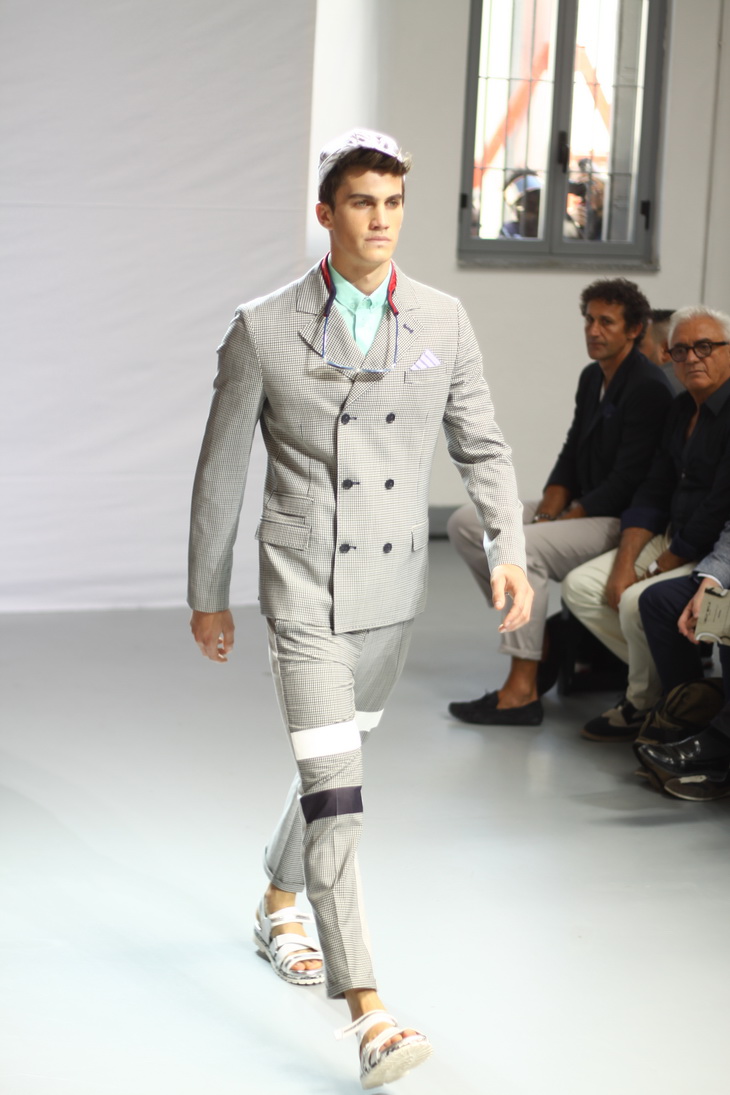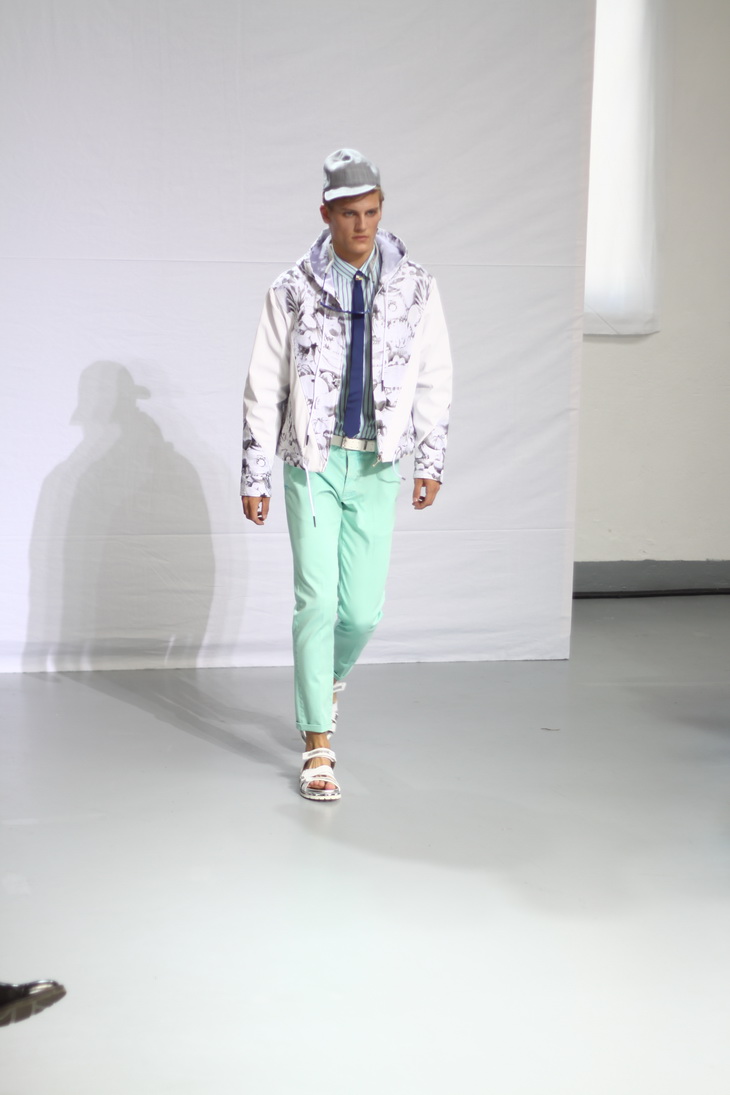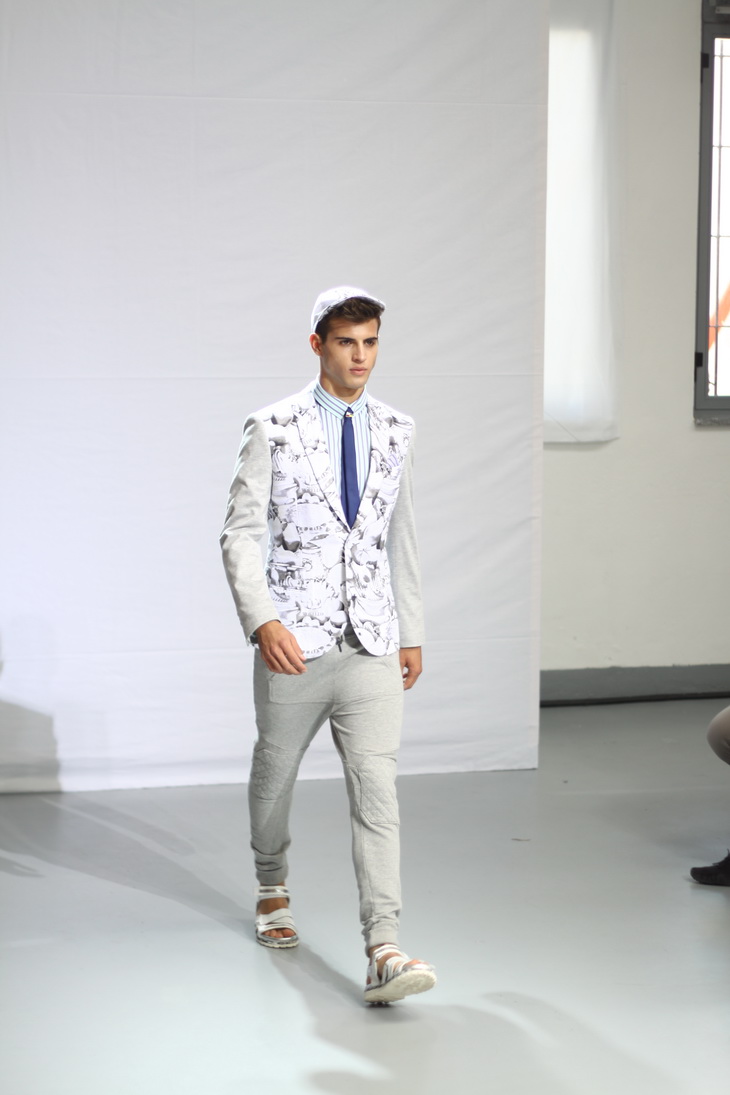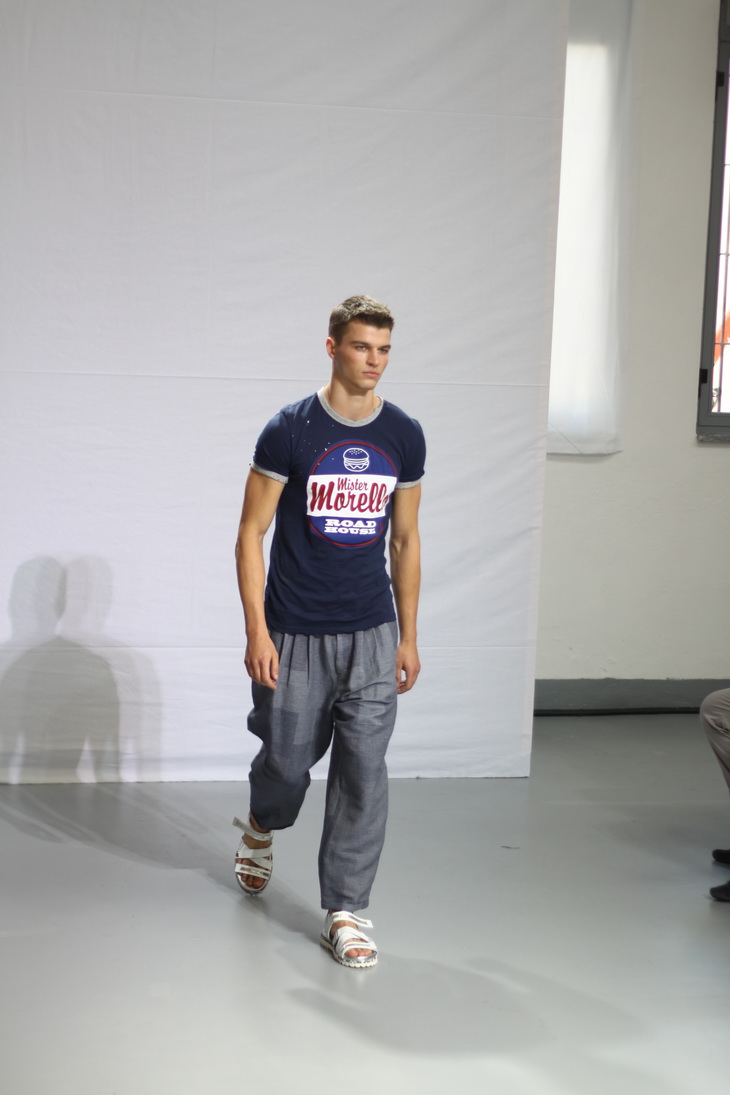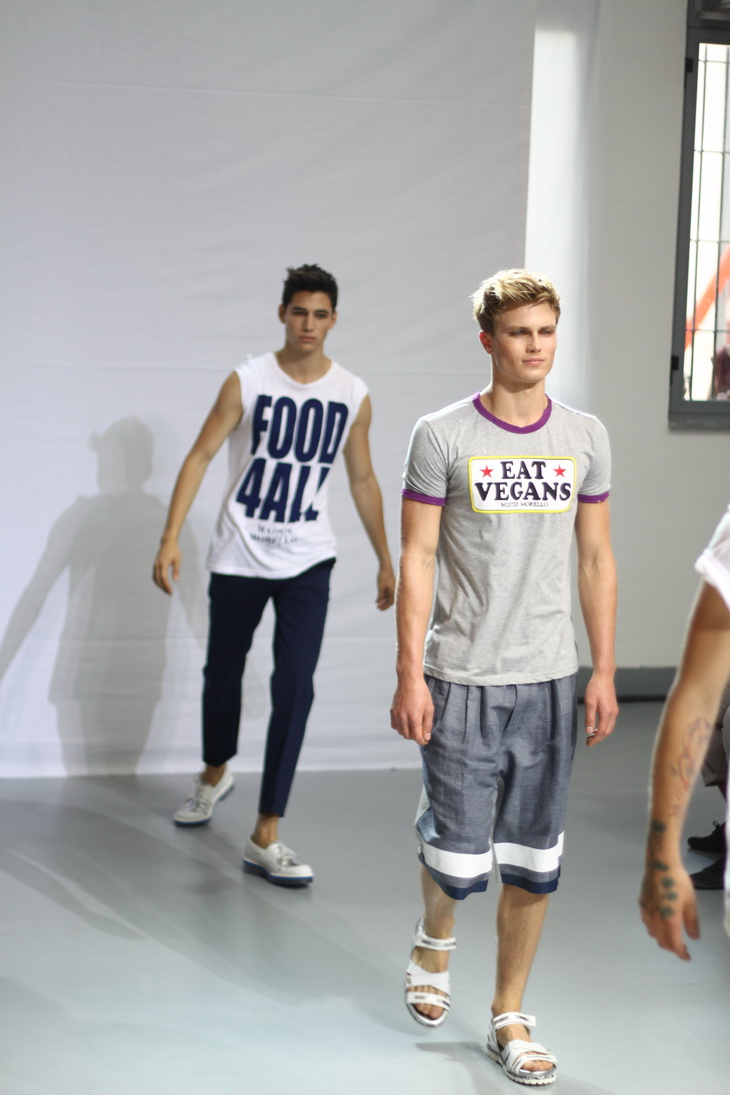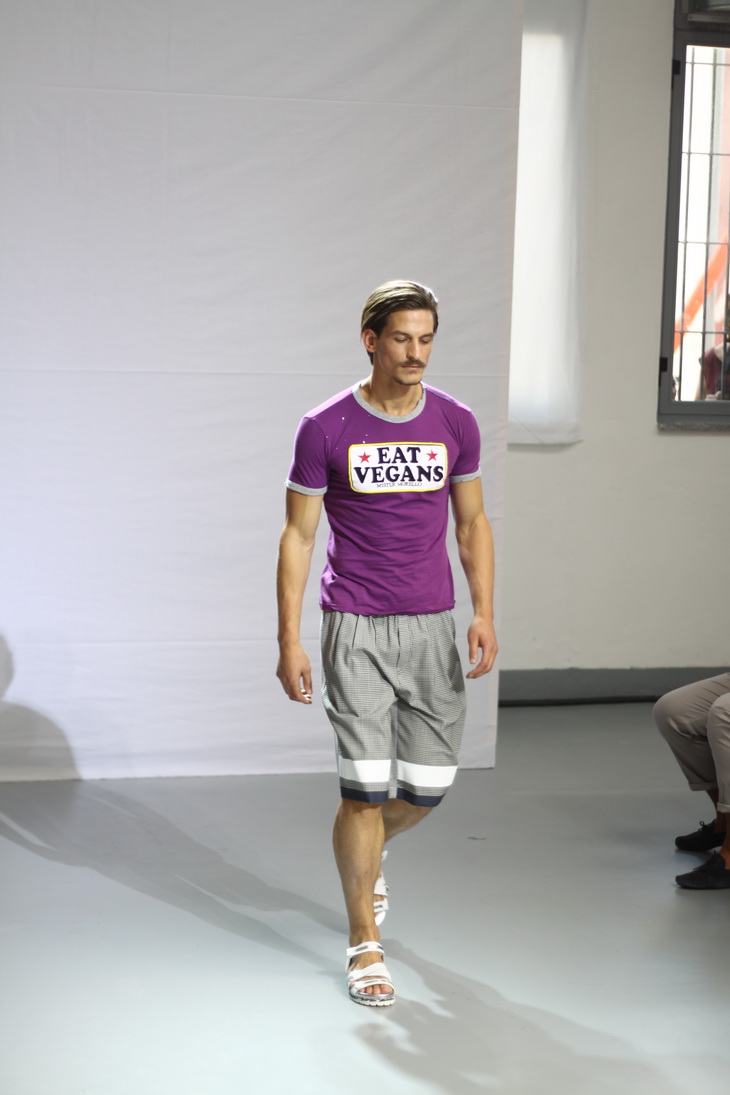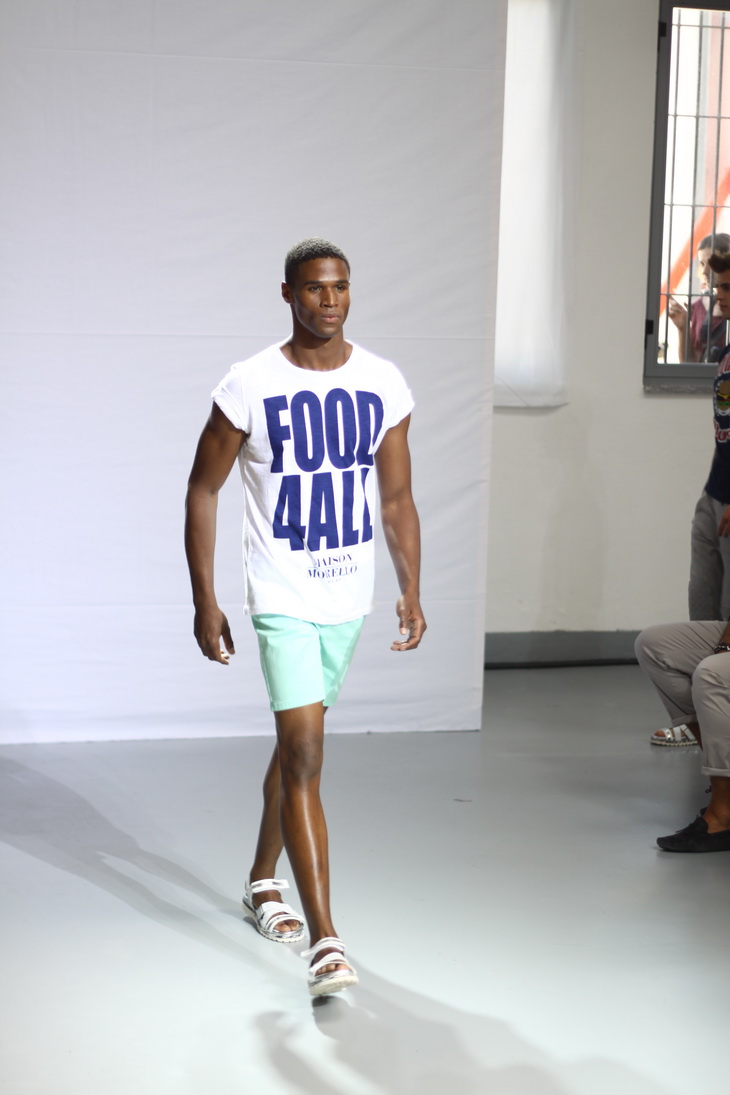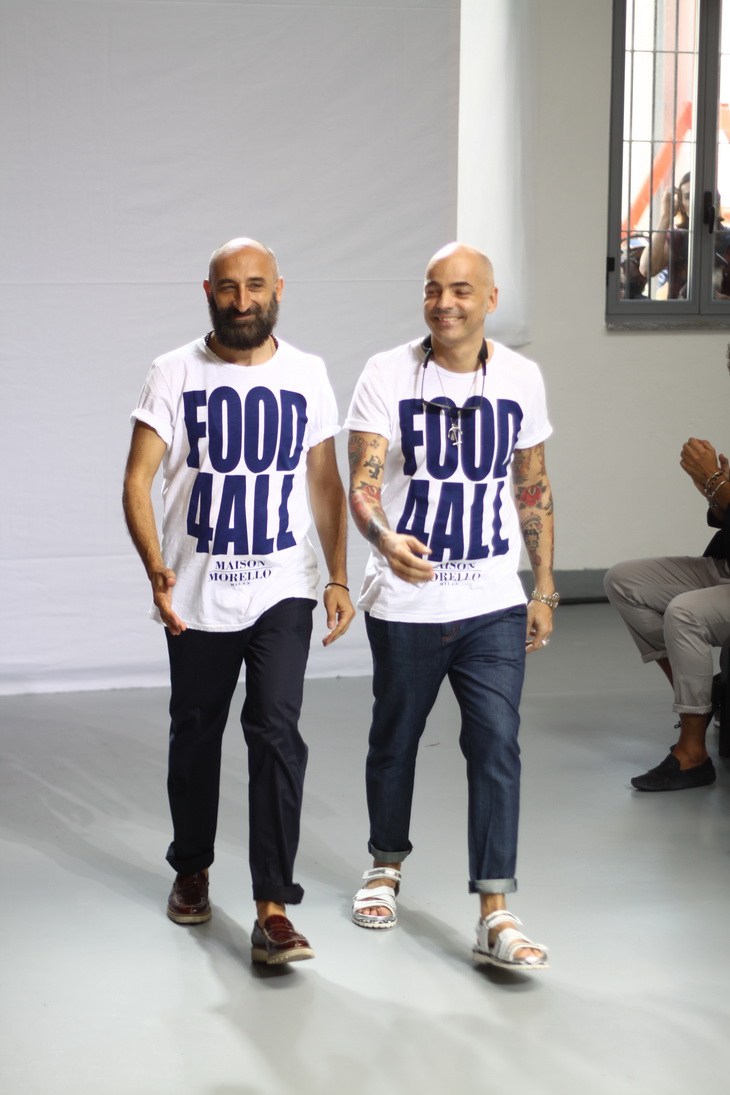 Models: Adam Kai, Arran Sly, Arthur Gosse, Bobby Rake, Corey Baptiste, Declan-John Geraghty, Florian van Bael, Henry Watkins, Humbert Clotet, Jacobo Cuesta, Jae Yoo, Jarrod Scott, Keno Weidner, Louis Lemaire, Mathias Bergh, Matthieu Inglese, Mikkel Jensen, Tomas Guarracino, Tommy Marr
Photos by Kevin Pineda @ The Room Collective
Website: www.frankiemorello.com