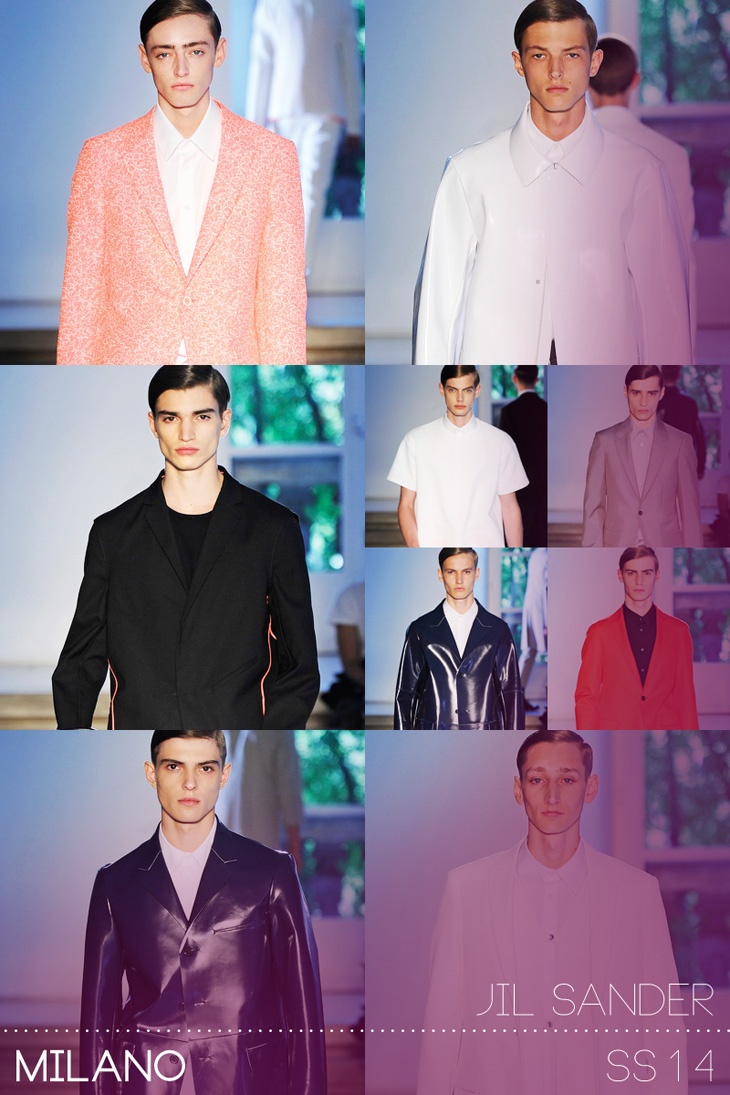 Jil Sander presents spring summer 2014 collection with designer's signature ease introducing the next step to contemporary menswear. Wardrobe takes on the sentiment of the always dynamic accidental tourist, while at the same time morphing the classical cuts into daring shapes. The elegant jackets take on a rectangular form while the trousers are either slim or tube, contrasting to the voluminous pleated shorts.
As expected not only does Jil explore the future of menswear with her inviting design lines, the selection of materials also backs up the idea of modernity. The new pieces are showcasing anti-stress bubble knits, cotton stretch and hybrid jersey, as well as the summer appropriate weightless coats. Furthermore the sophisticated summer palette alongside the essential black and white, also shines a spotlight on pomegranate, fluorescent fuchsia, as well as 3D and eclectic-sketch patterns more than appropriate for the season.
Discover below more of the collection presented during Milano Fashion Week.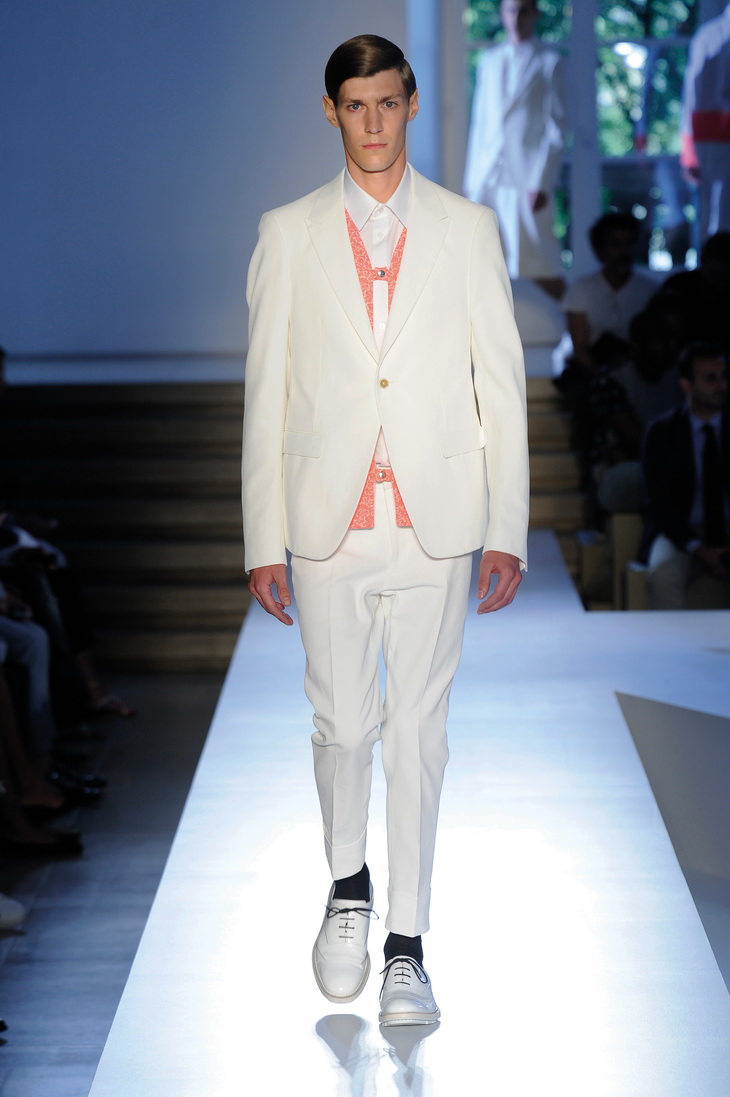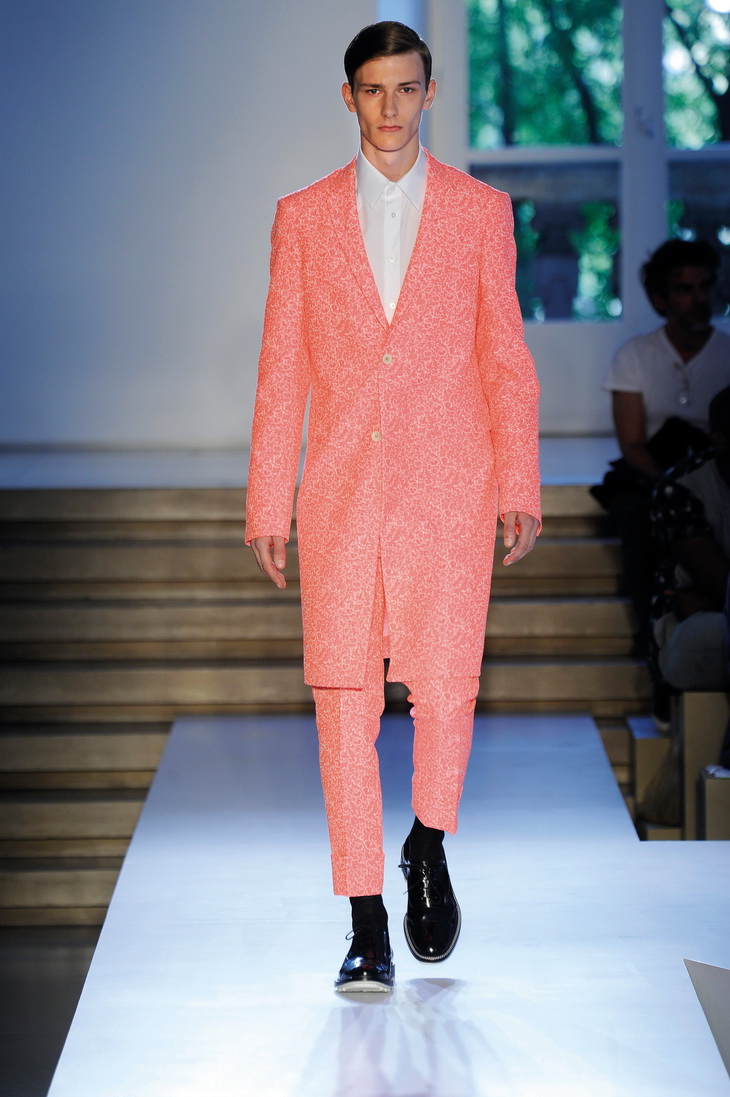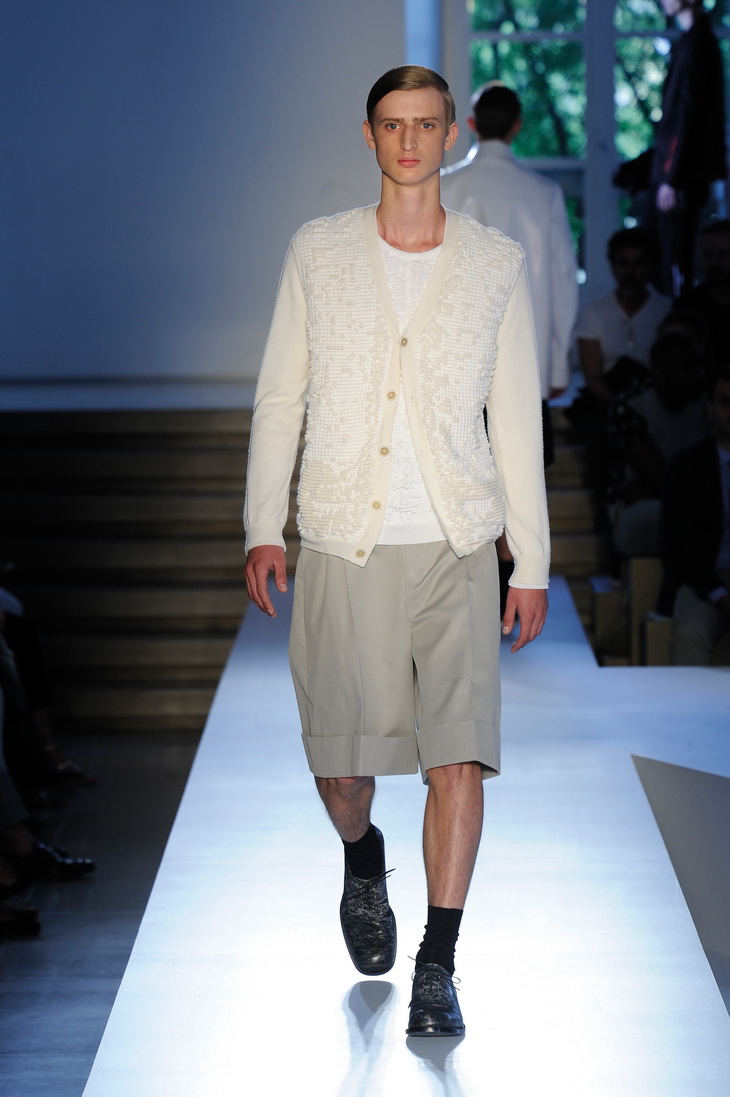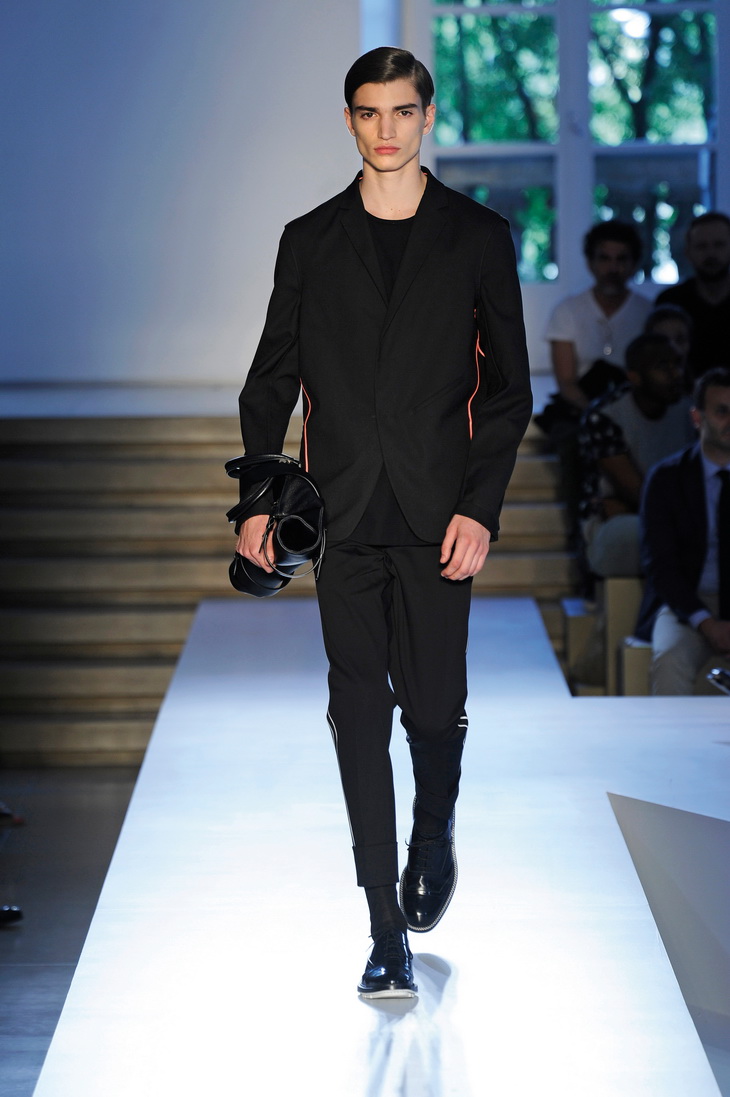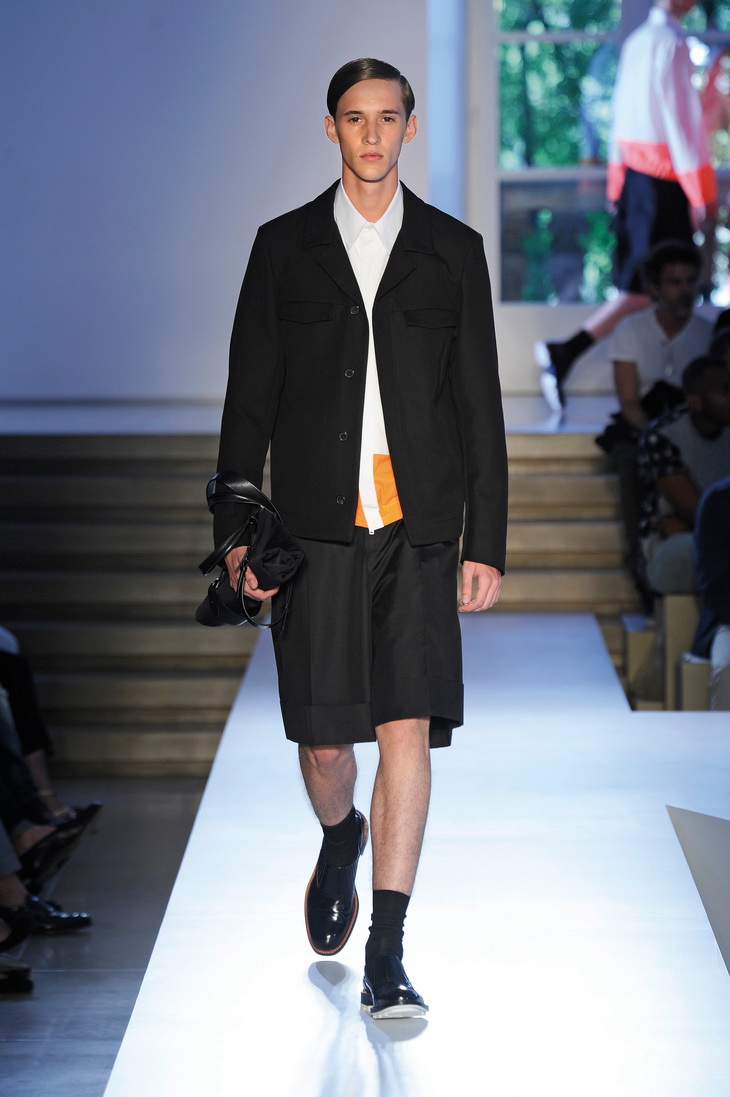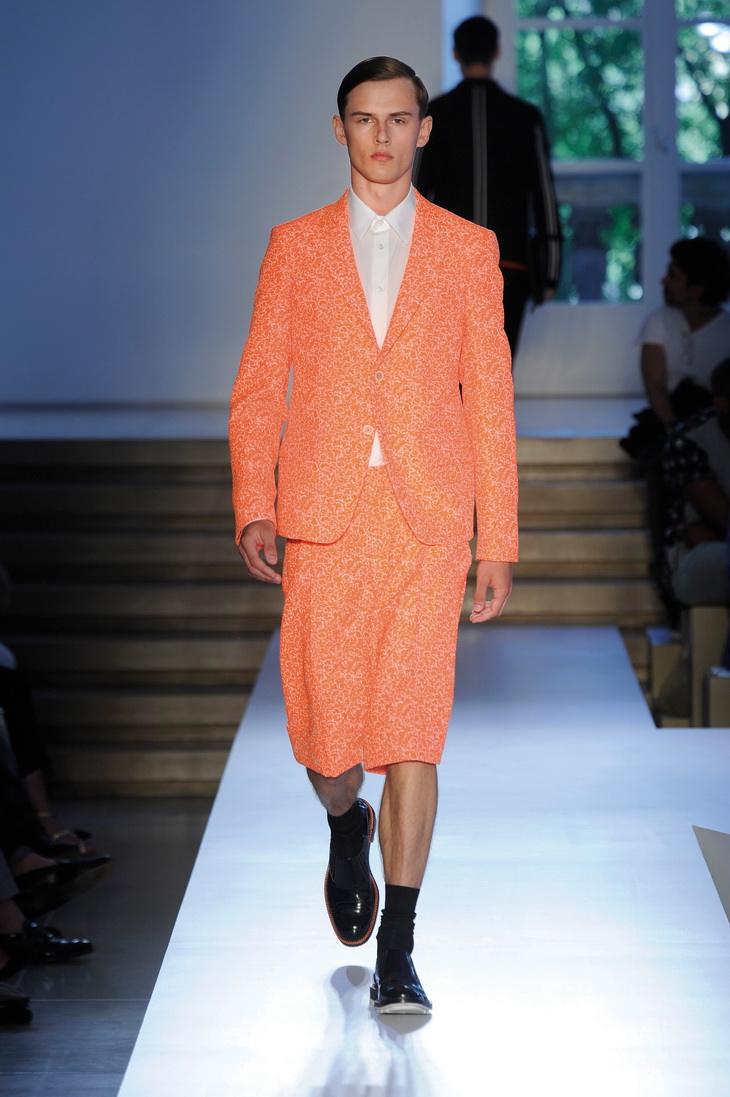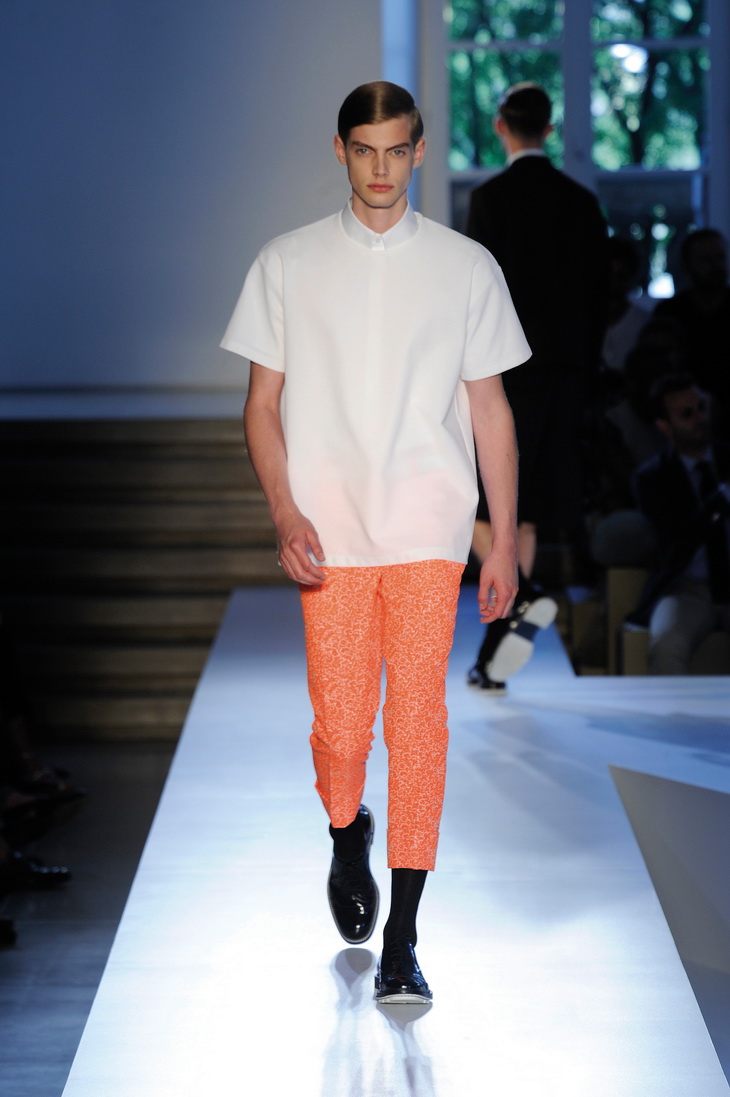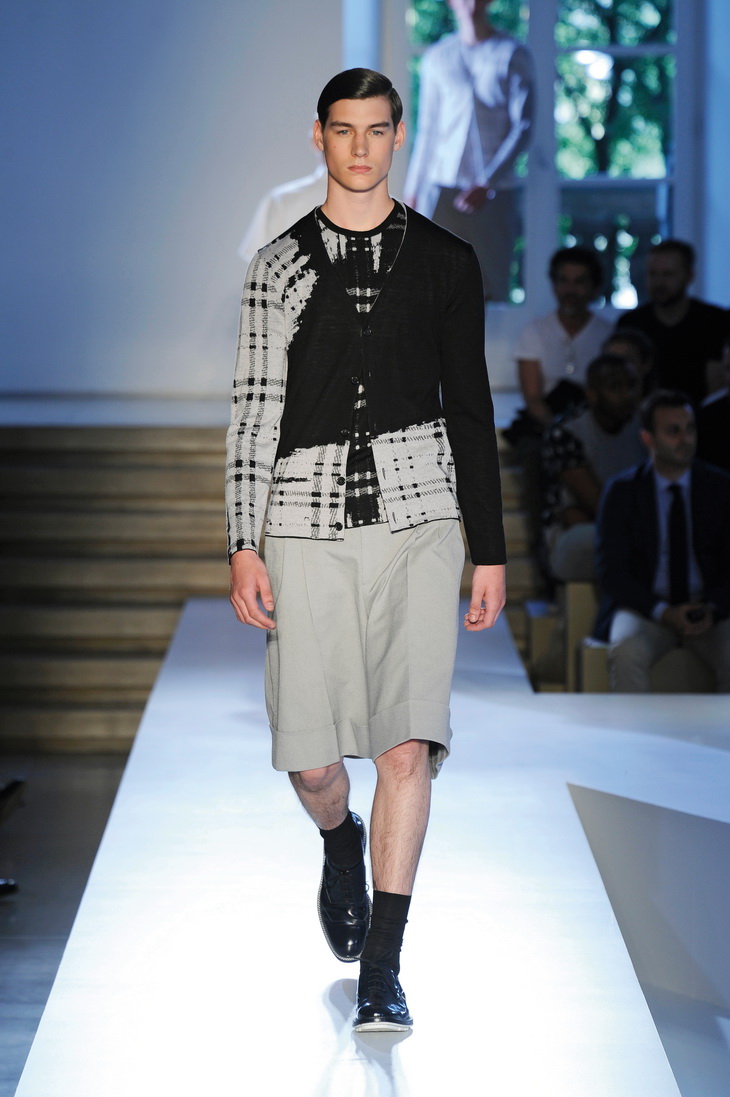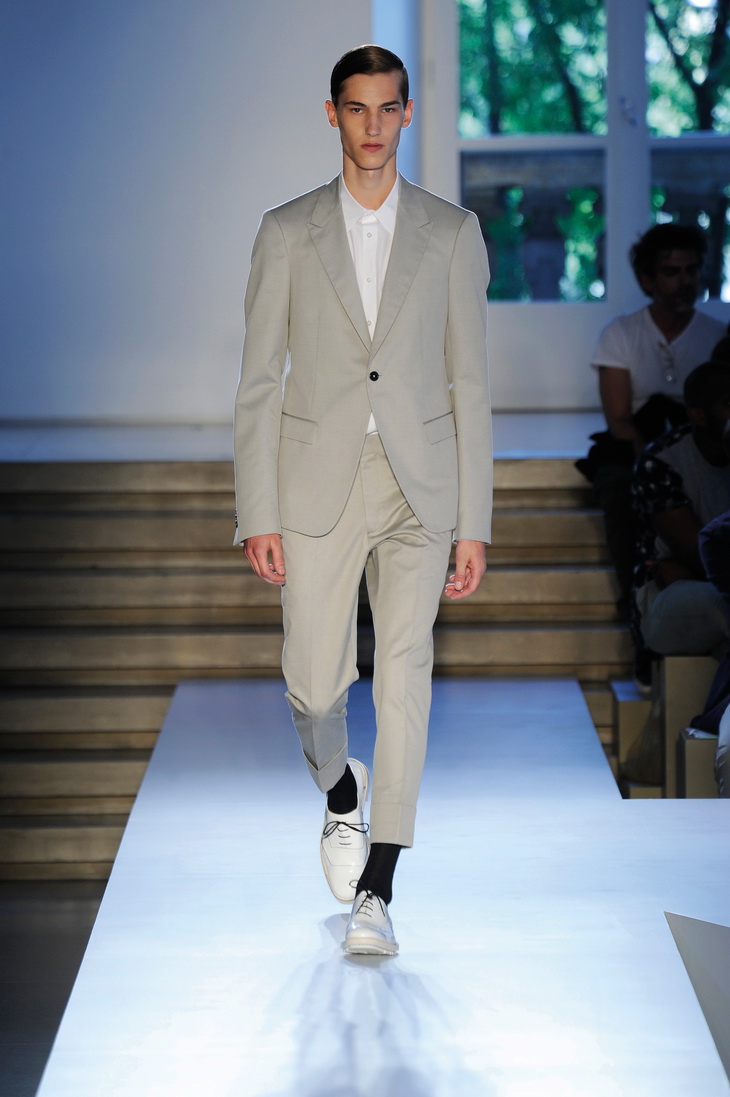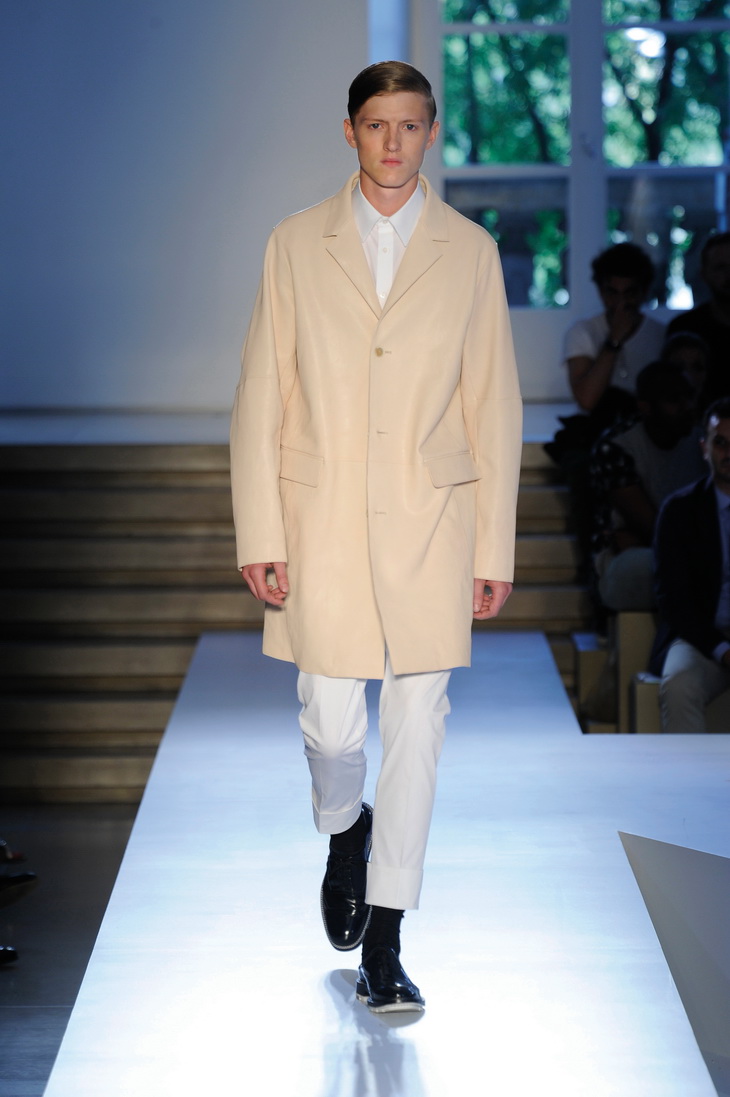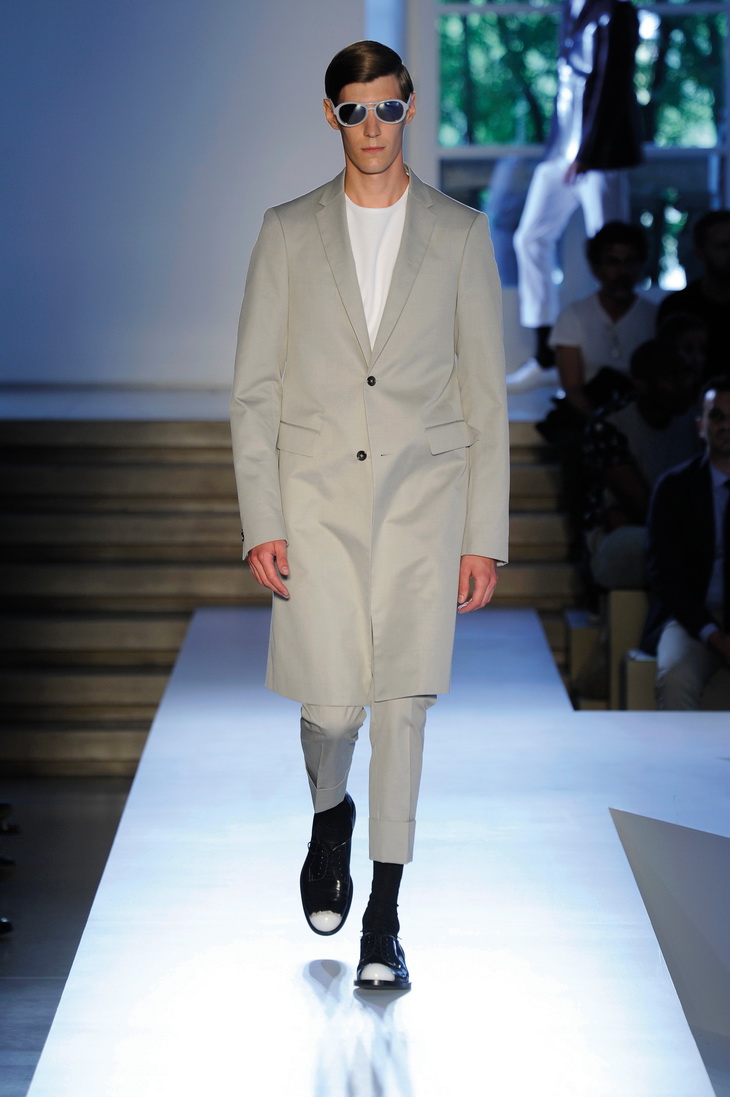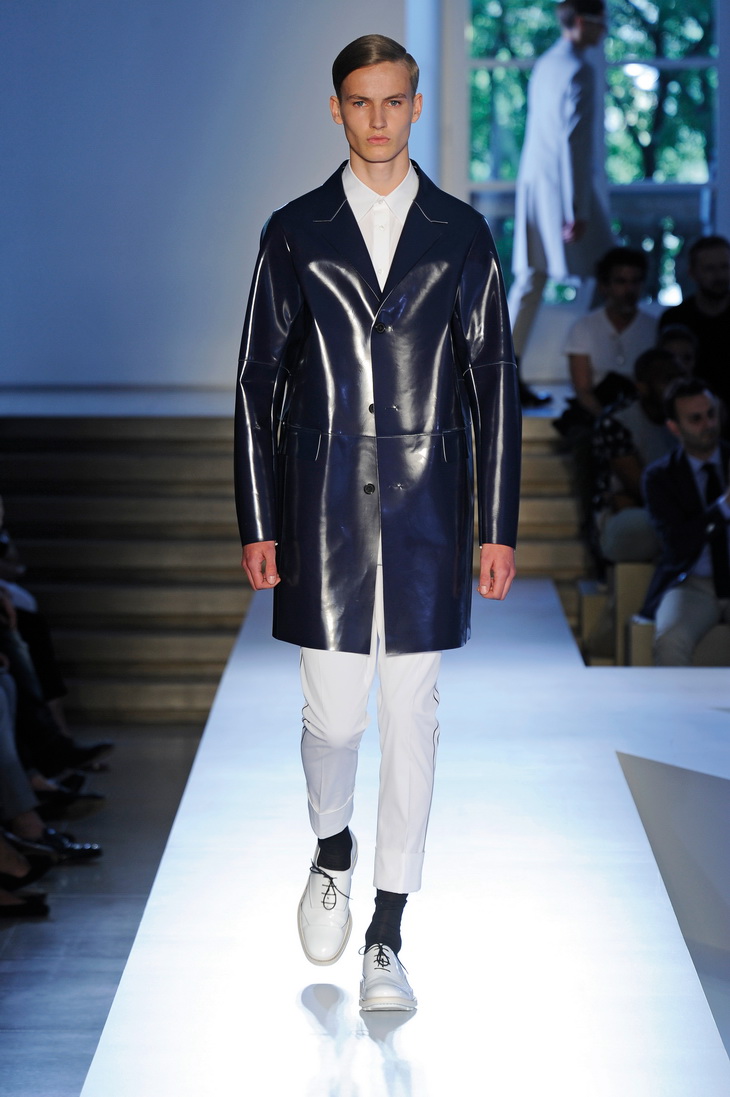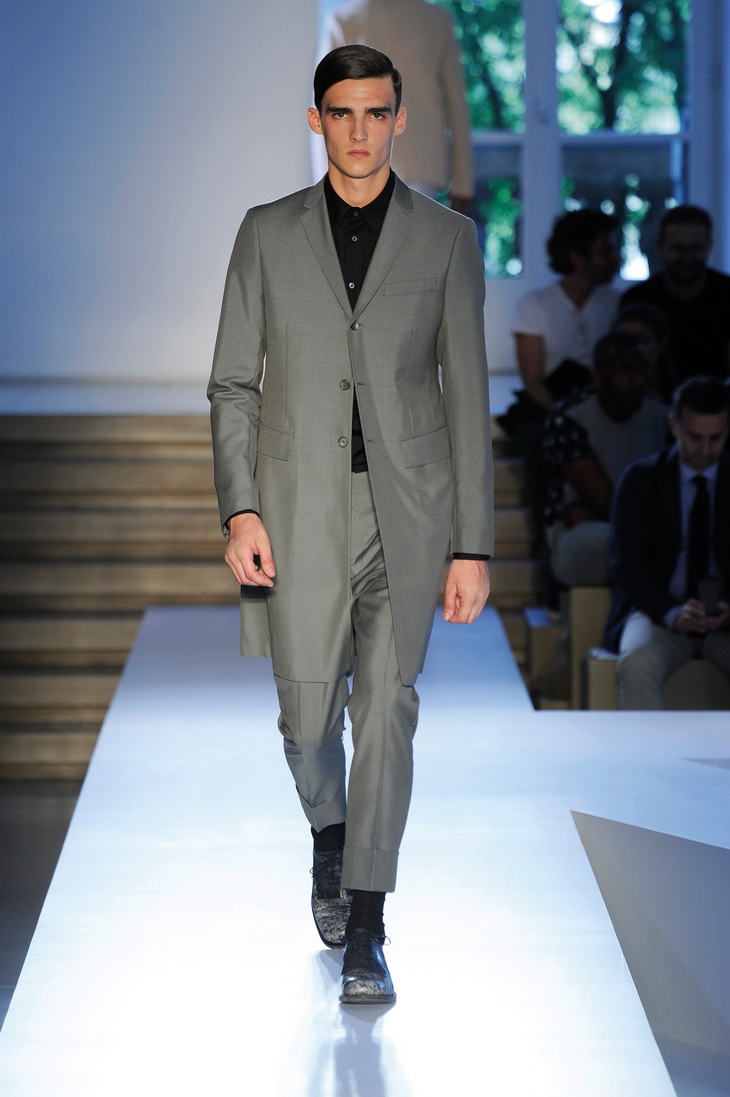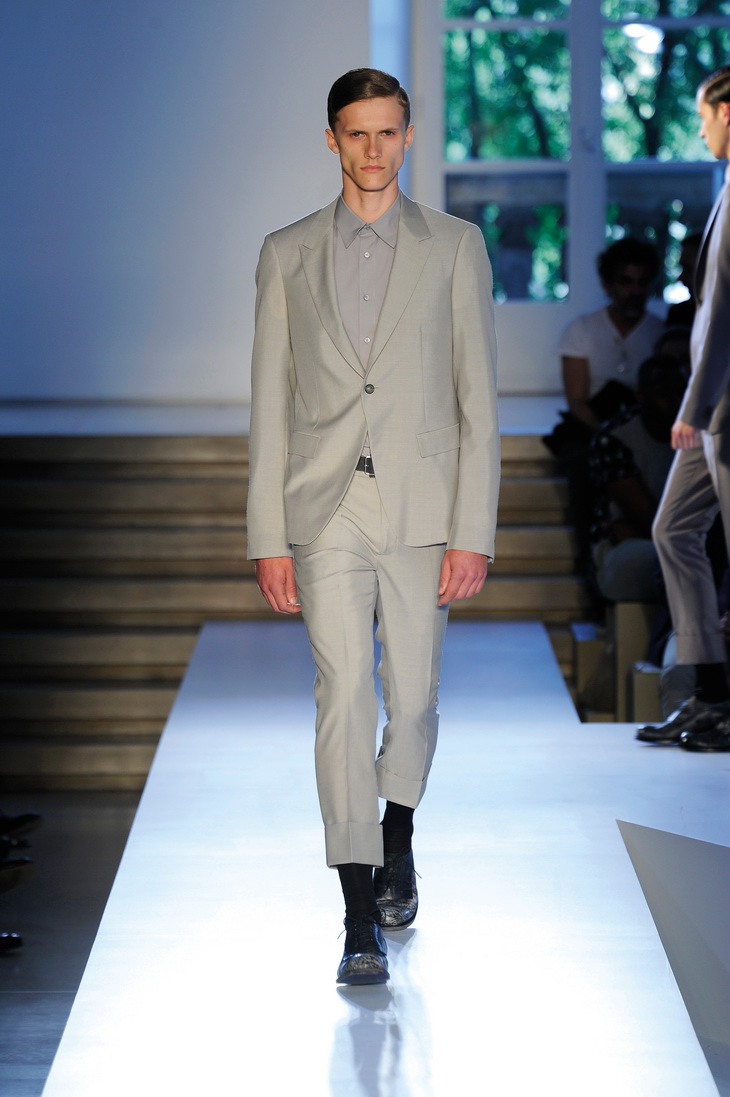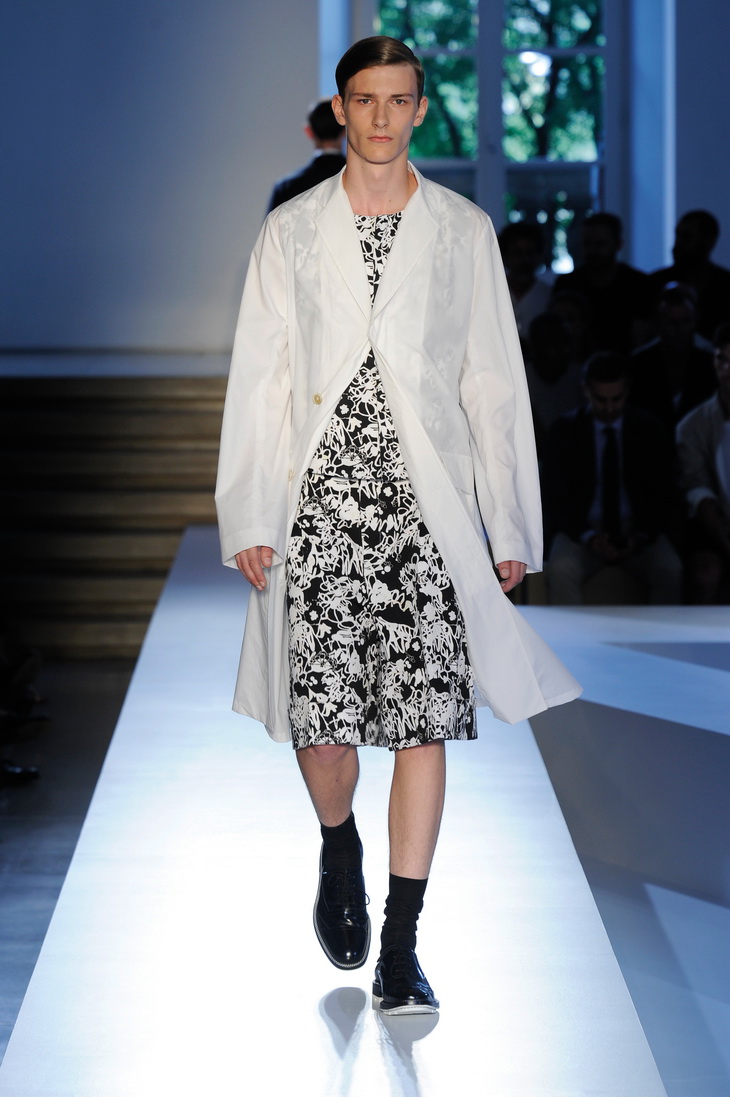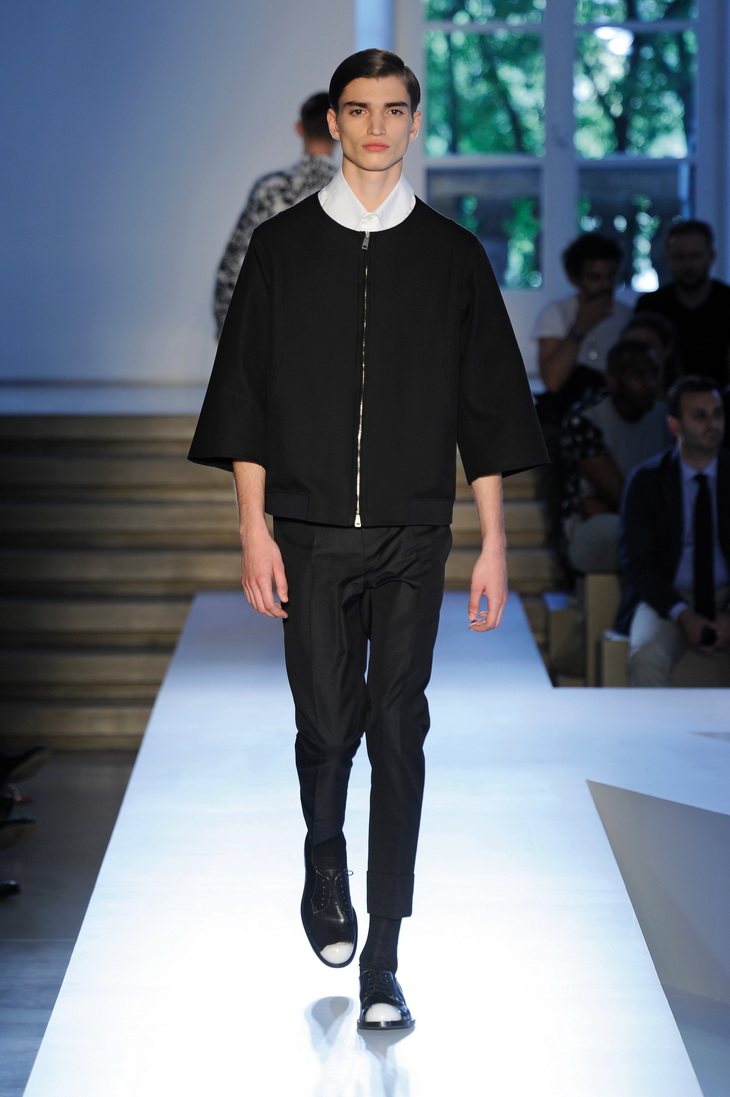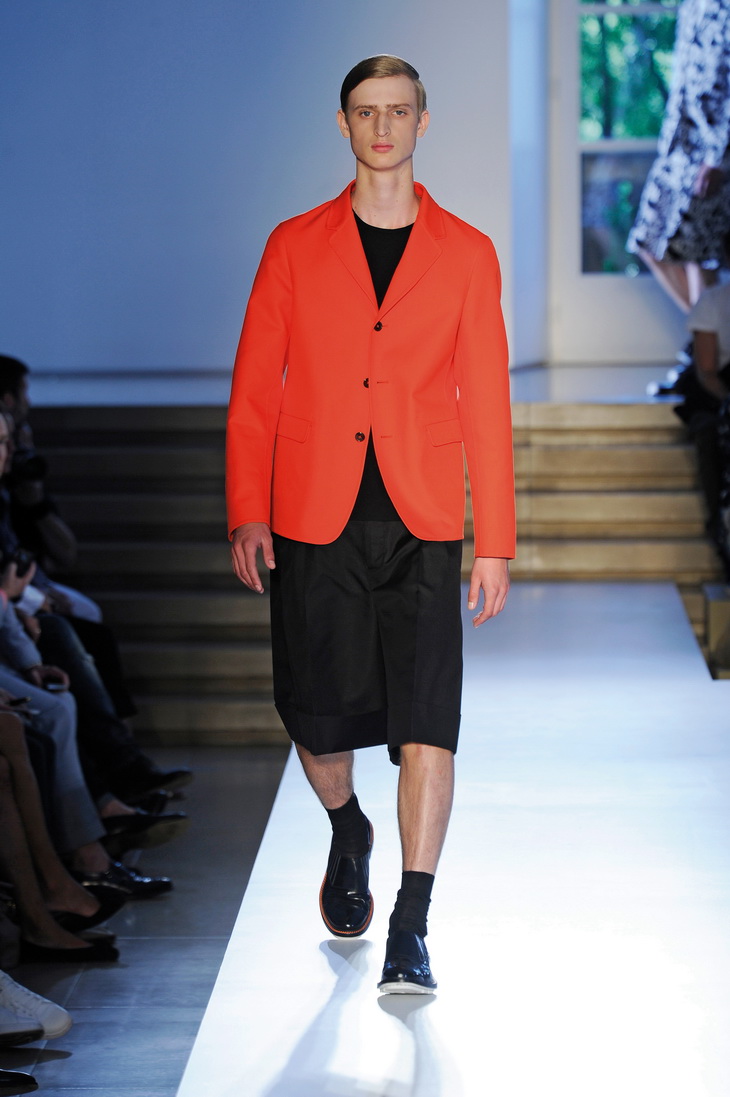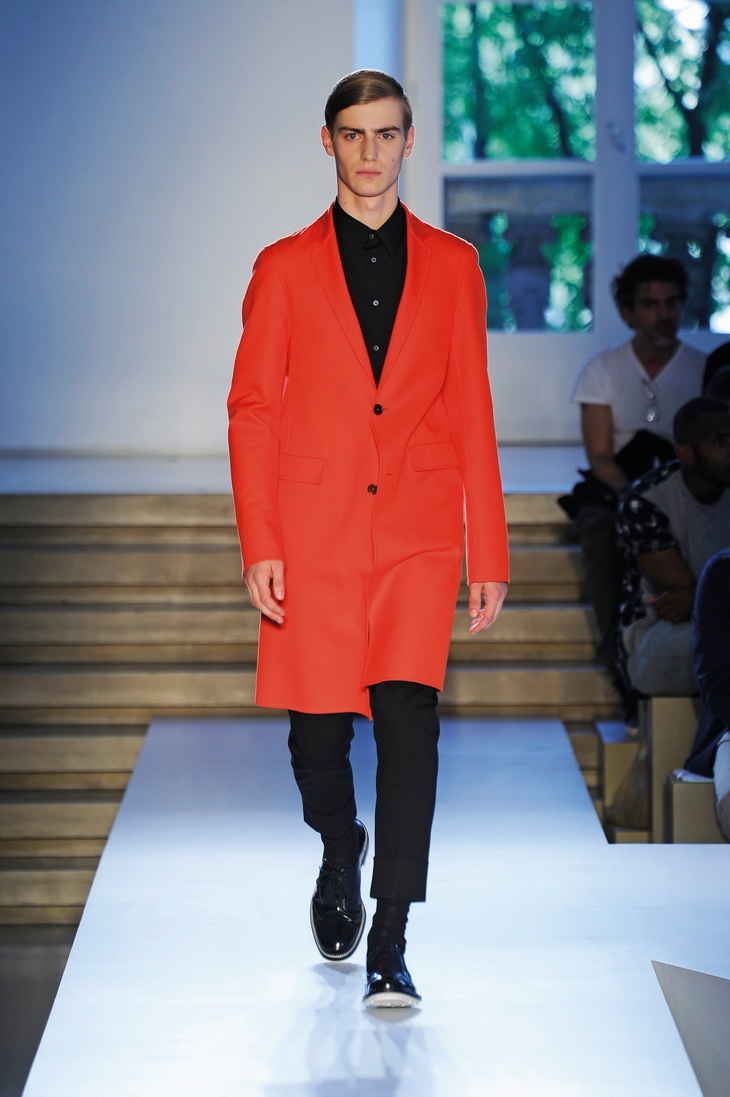 Models: Abel van Oeveren, Adrien Sahores, Alexander Ferrario, Alexander Murphy, Ben Allen, Ben Lark, Ben Stift, Ben Waters, Christian Garcia, Dominik Hahn, Dylan River, Elliot Vulliod, Eugen Ivanov, Felix Reiss, Fielding Lewis, Frederik Ruegger, Fritz, Guerrino Santulliana, Janis Ancens, Justin Sterling, Justus Eisfeld, Karlis Adlers, Kristoffer Hasslevall, Mattias, Ryan Williams, Sam Maouchi, Tom Gaskin, Zach McPherson
Words by Zarko Davinic @designscene | images courtesy of Jil Sander
Website: www.jilsander.com