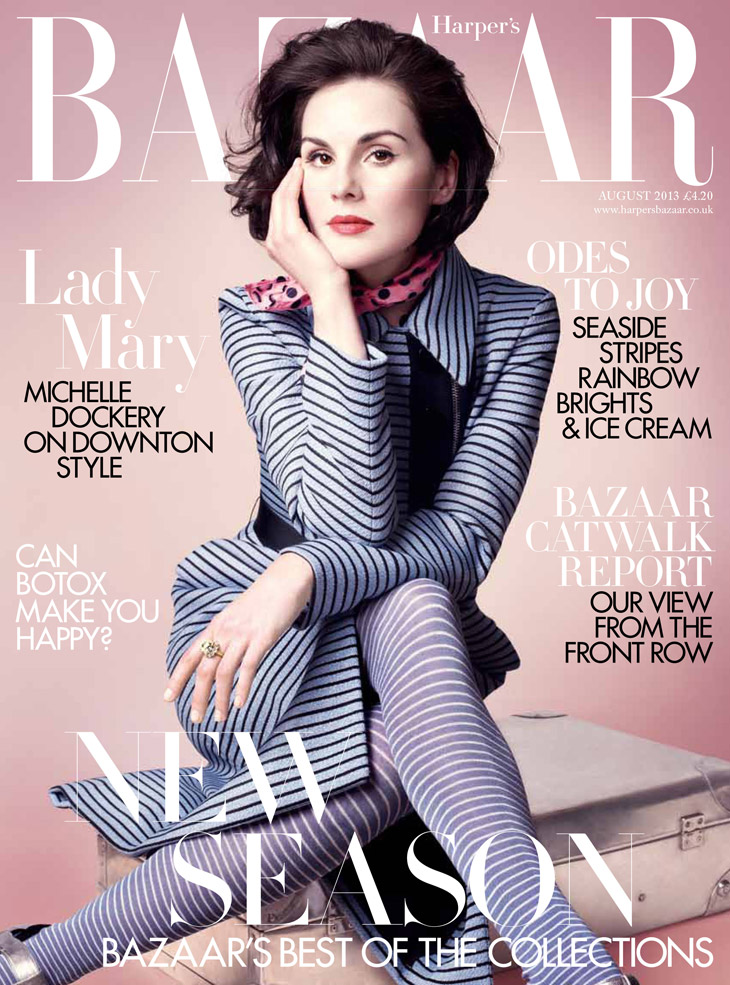 Michelle Dockery star of Downton Abbey becomes the stunning covergirl of Harper's Bazaar UK with a shoot by David Slijper. For the new cover story of Bazaar's Happiness issue Michelle was styled by Leith Clark, with pieces from the likes of Bottega Veneta and Cornelia James. Makeup courtesy of Florrie White at D+V management.
In the accompanying interview she talks about her dinner with Barack Obama, the Met Ball in New York, water fights backstage with Michael Gambon, as well as the shocking moments from the end of Downton's season for. Continue below for more images and interview highlights.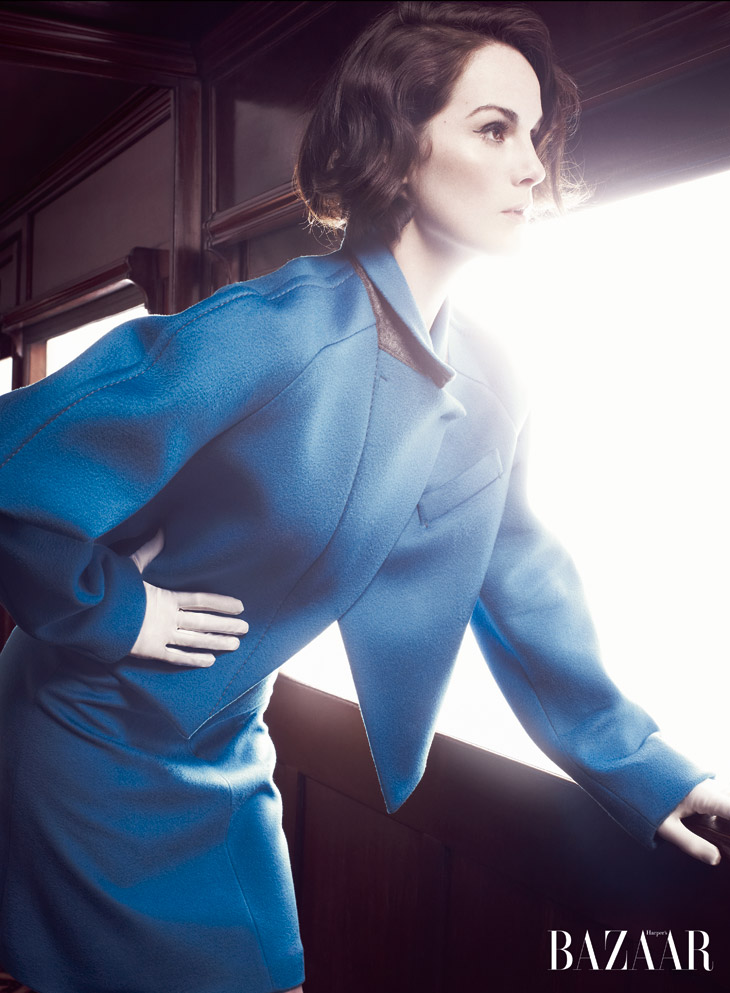 On her close relationship with her family and two sisters: "There was this thing: don't mess with the Dockery Sisters. I think when we're together we can be quite, not intimidating, but quite a force."
On keeping grounded despite success: 'It's very easy in this business to take things a little too seriously or yourself too seriously, and I grew up learning how to laugh at myself."
On what makes her happy: "It is that very classic thing of being content with who you are and what you're doing. I think that's what I've learned – that if I'm content, then my outlook on everything is good."
On Downton Abbey: "There's a part of me that doesn't want it to end, because I love it so much… and once it's all over, I'm sure there will be a period when I feel slightly at a loss. It's like this love affair that I have with my job."
Julian Fellowes on Dockery's interpretation of Lady Mary: Michelle 'was able to demonstrate that curious mixture of cold exterior with the hint of deep feeling and sexual allure that for me, at least, takes one back to the giants of my youth: Ava Gardner, Audrey Hepburn, or Grace Kelly, the ultimate icon of fire wrapped in ice'.
See Michelle Dockery's full photo shoot and interview in the August issue of Harper's Bazaar – on sale Thursday 4th July 2013.
Images courtesy of Harper's Bazaar. Photos by David Slijper.
FOR MORE LOG ON TO www.HARPERSBAZAAR.co.uk