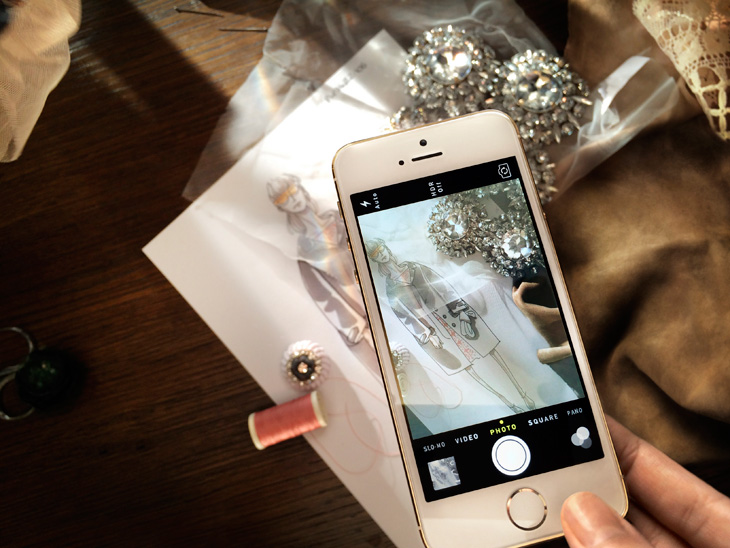 Burberry as a leading innovator in fashion's digital domain teams up with Apple giving a sneak peek of label's Spring Summer 2014 collection through the eye of the much talked about iPhone 5s. This little preview offers us a glimpse of the upcoming collection set to debut in London on Monday September 16th.
And that's not it, thanks to the new iSight® camera on iPhone 5s on Monday Burberry will also share high quality photos backstage, beauty looks as well as runway, and even video live throughout the event.
"iPhone 5s makes it even easier to take great photos with the world's most popular camera, We're thrilled to see the amazing photos and HD video Burberry has captured with the incredible all-new iSight camera." – says Greg Joswiak, Apple's vice president of iPhone & iOS Product Marketing.
This first time en devour of Apples blends in with Burberry's dedication to detail. Here's what Christopher Bailey, Burberry Chief Creative Officer says about the collaboration: "This collaboration celebrates our relationship and shared foundation in design and craftsmanship. We have a mutual passion for creating beautiful products and unlocking emotive experiences through technology, which has made it intensely exciting to explore the capabilities of iPhone 5s. We're inspired by what this could mean for the future as we continue to explore the merging of physical and digital experiences."