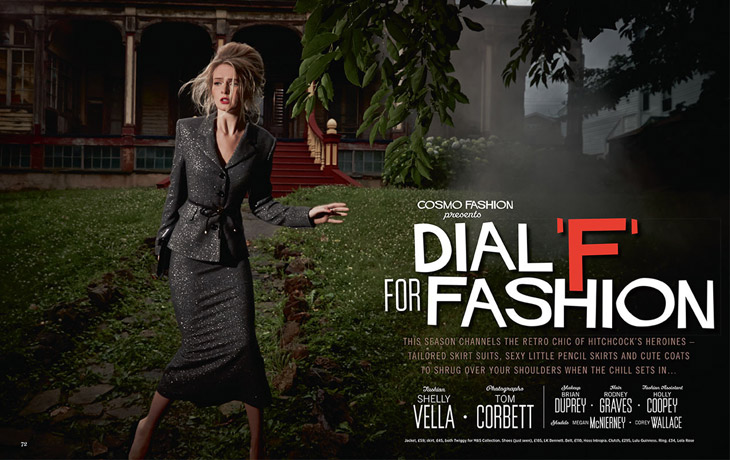 Dial 'F' for Fashion story by fashion photographer Tom Corbett marvelously takes on the Alfred Hitchcock inspiration to deliver this splendid story for the Cosmopolitan Fashion U.K. 'Fashion' from Cosmo is created as a twice-yearly, limited-edition spinoff.
"The Hitchcock heroine was a trend touched upon at the [fall 2013] catwalk shows, specifically Prada, and other collections felt very much that era, using ingenue-types. We decided to base a story on Hitchcock's films and Tom was the obvious choice for photographer because his work is so cinematic." – Cosmo U.K.'s fashion and style director Shelly Vella.
Stars of the shoot are Megan McNierney at One and Corey Wallace at DNA Models styled for the session by Shelly Vella.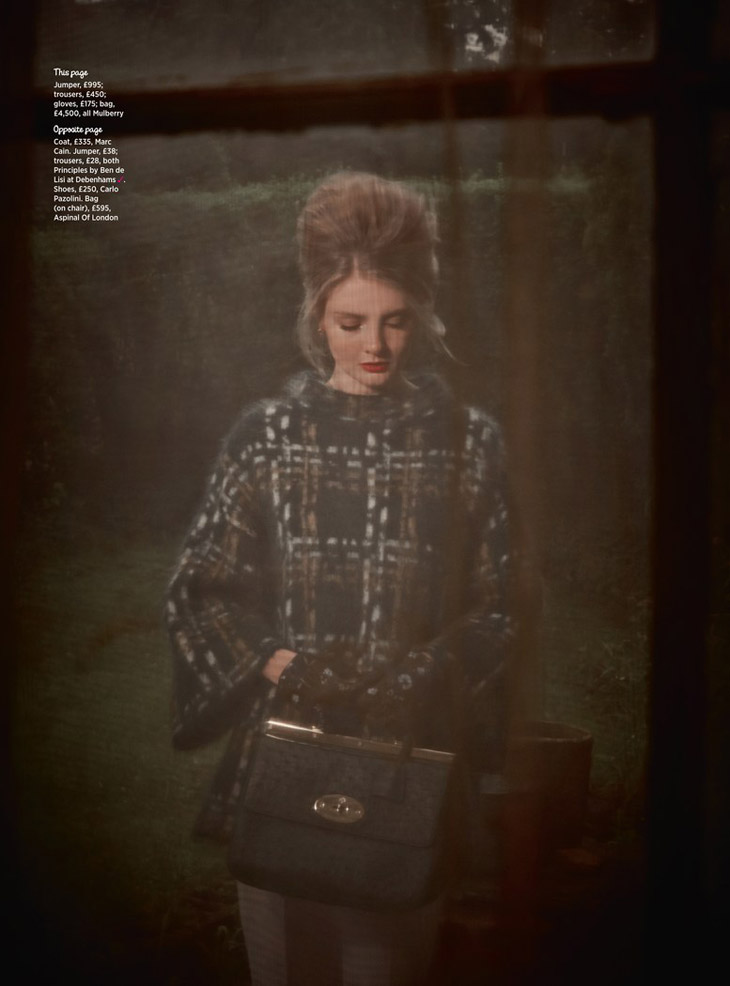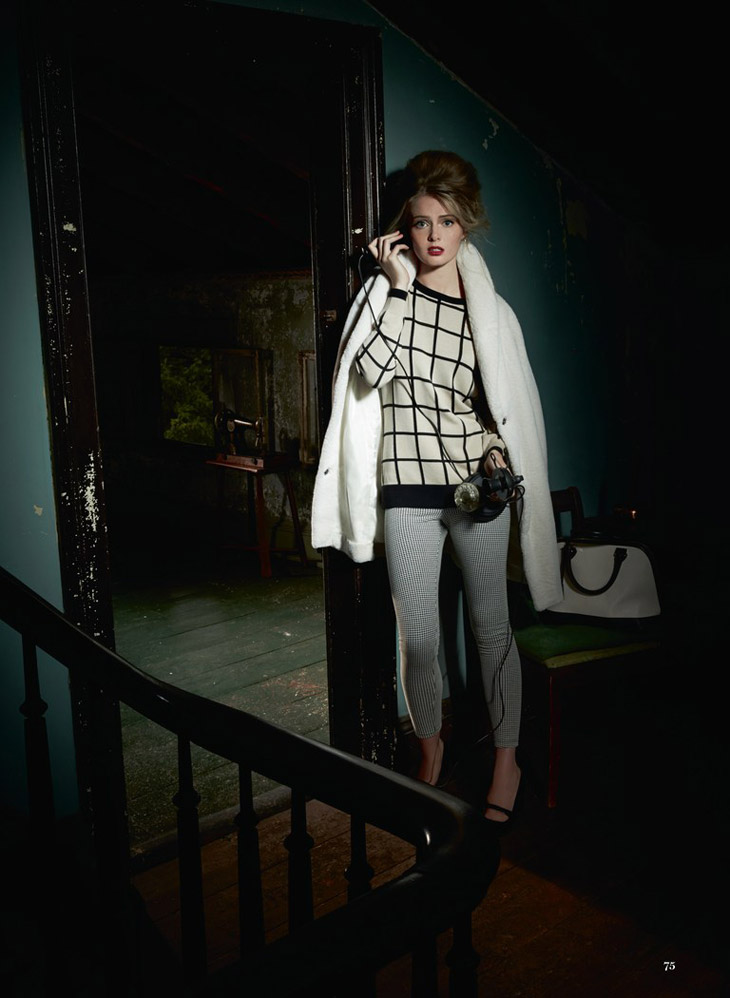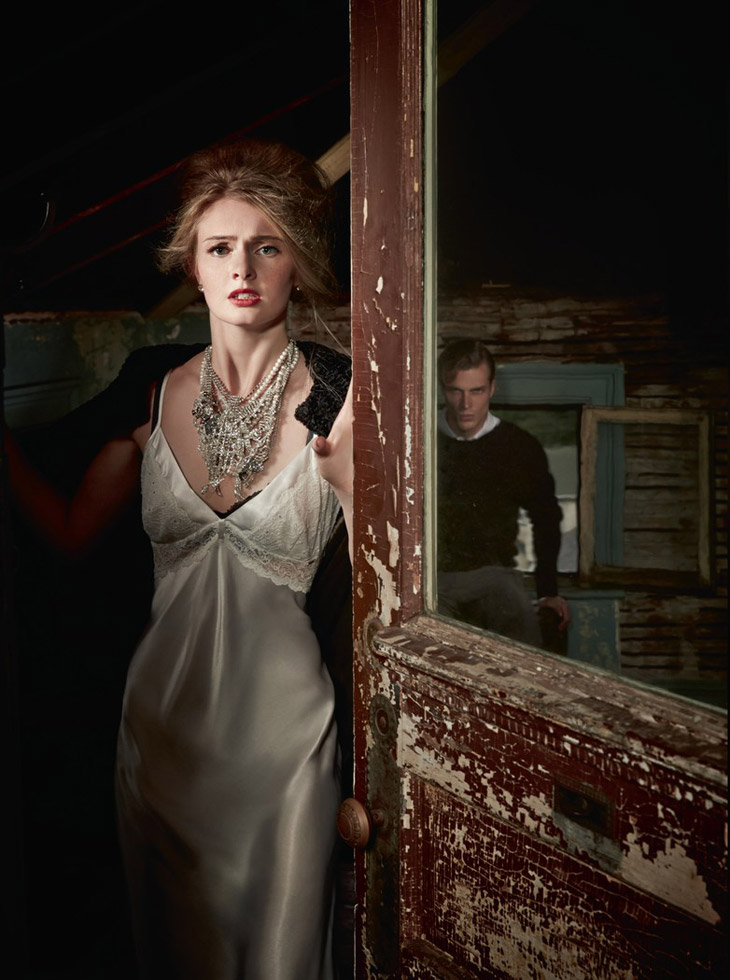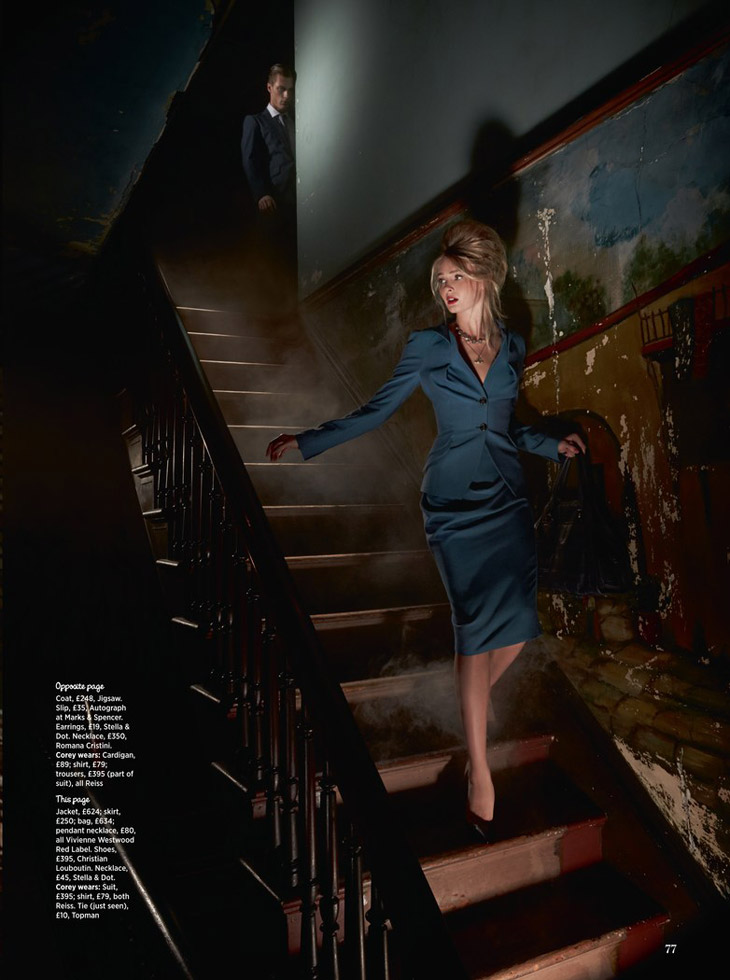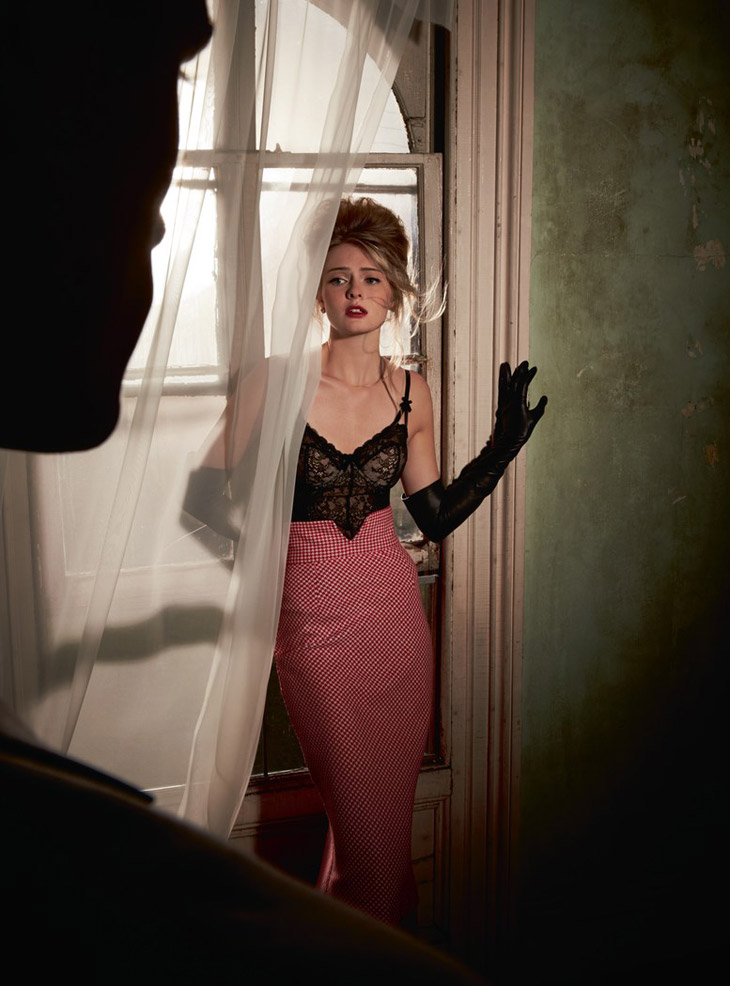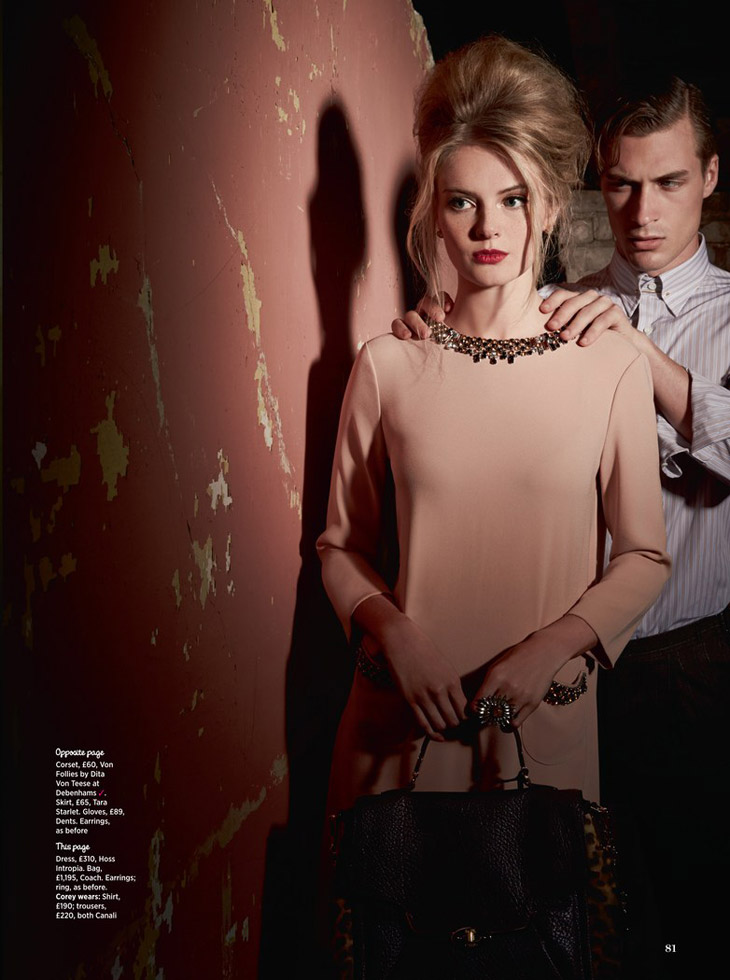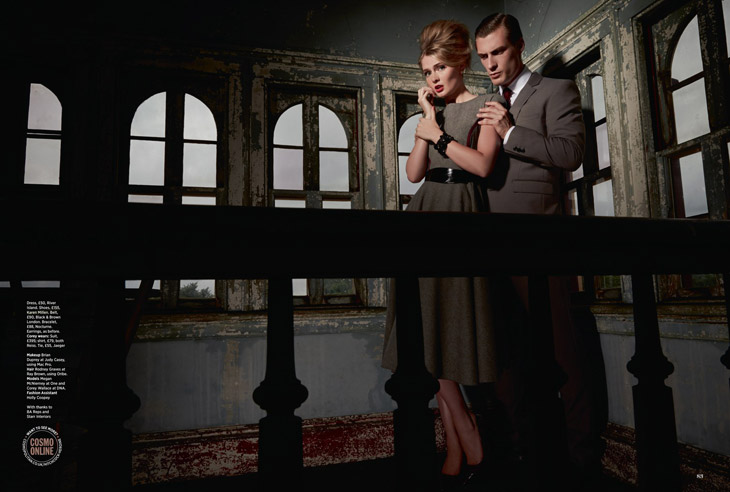 Makeup: Brian Duprey at Judy Casey using Mac Pro
Hair: Rodney Groves at Ray Brown using Oribe
Fashion assistant: Holly Coopey
Website: www.ba-reps.com + www.cosmopolitan-magazine.co.uk