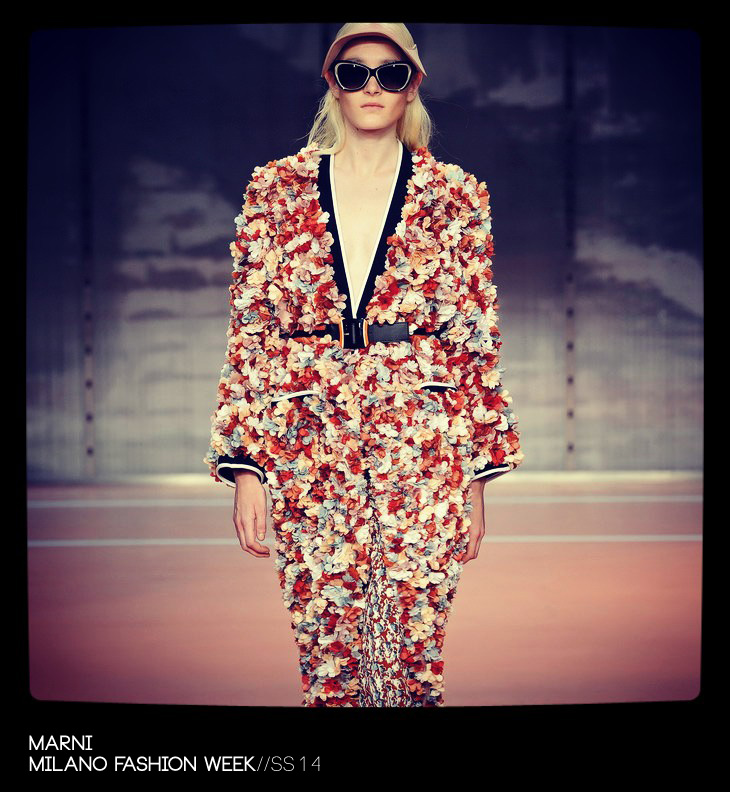 For the spring summer 2014 season Marni delivers on expectations by creating a collection close to their own buyer, but at the same time eye-catching enough to recruit new fans to the label. Prints are simply said multidimensional, from a modern rendition of the retro flora drawings (coming with a sentiment of the far east) it quickly moves into the 3rd dimension. Where flowers come alive displayed in a most intricate manner, opposite to the equally fascinating geometric proposal of the 3d-effect. These inspirational view of the print, lets you think of the time invested in the creation of these pieces. With that labor of design the new women's collection can easily be listed as the most fascinating celebration of the season seen during the fashion weeks month.
Presented during Milano Fashion Week the audience was introduced to more than thirty new pieces. The essential black and white while often comprising monochrome looks, are also mixed with elegant nuances of summer's sophisticated pallet.
A strong need on today's markets for classic pieces is certainly met, yet challenged in a forward direction with a splendid introduction of sportswear inspired elements.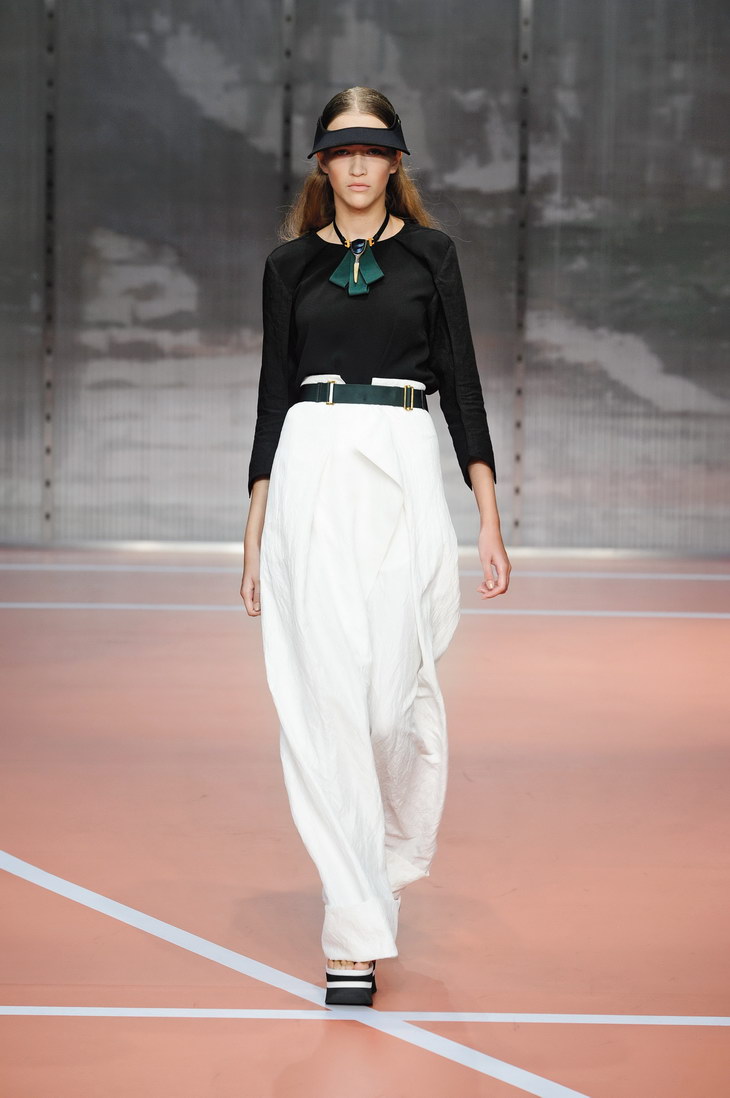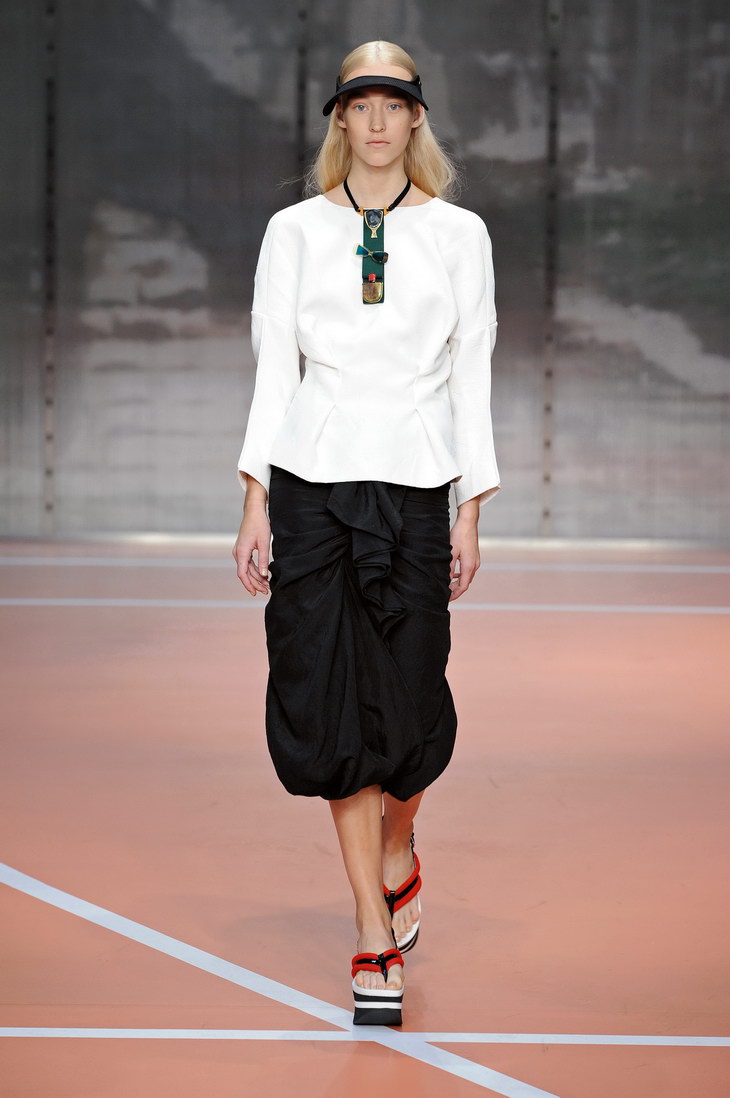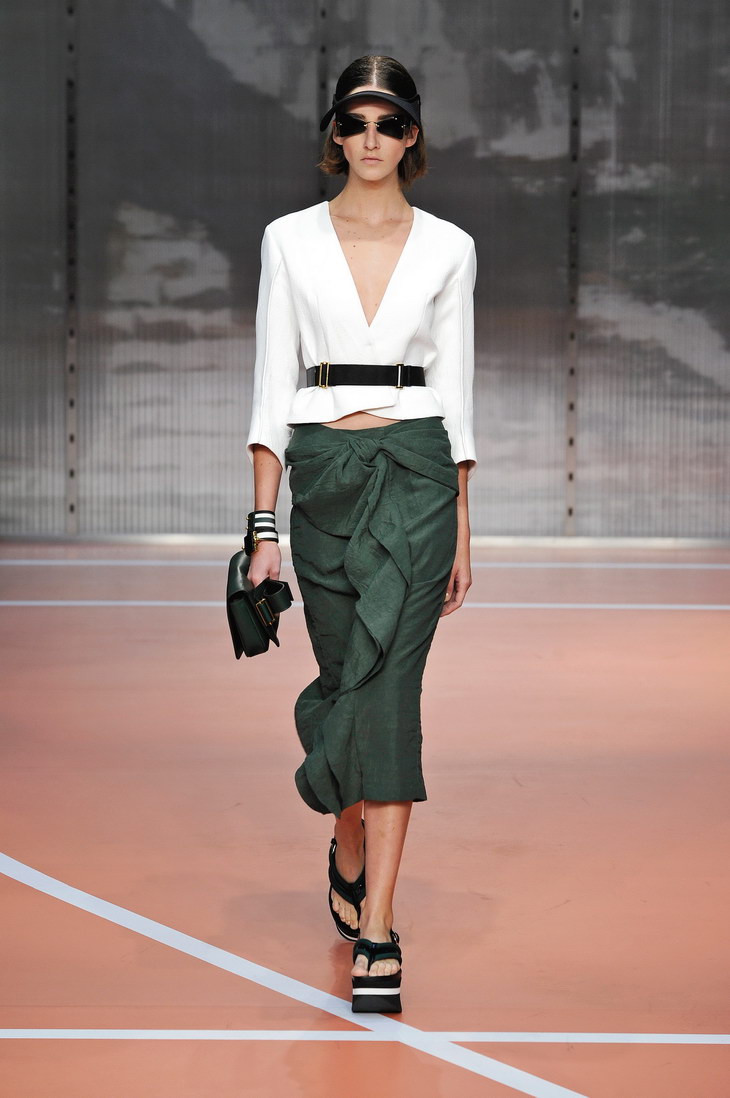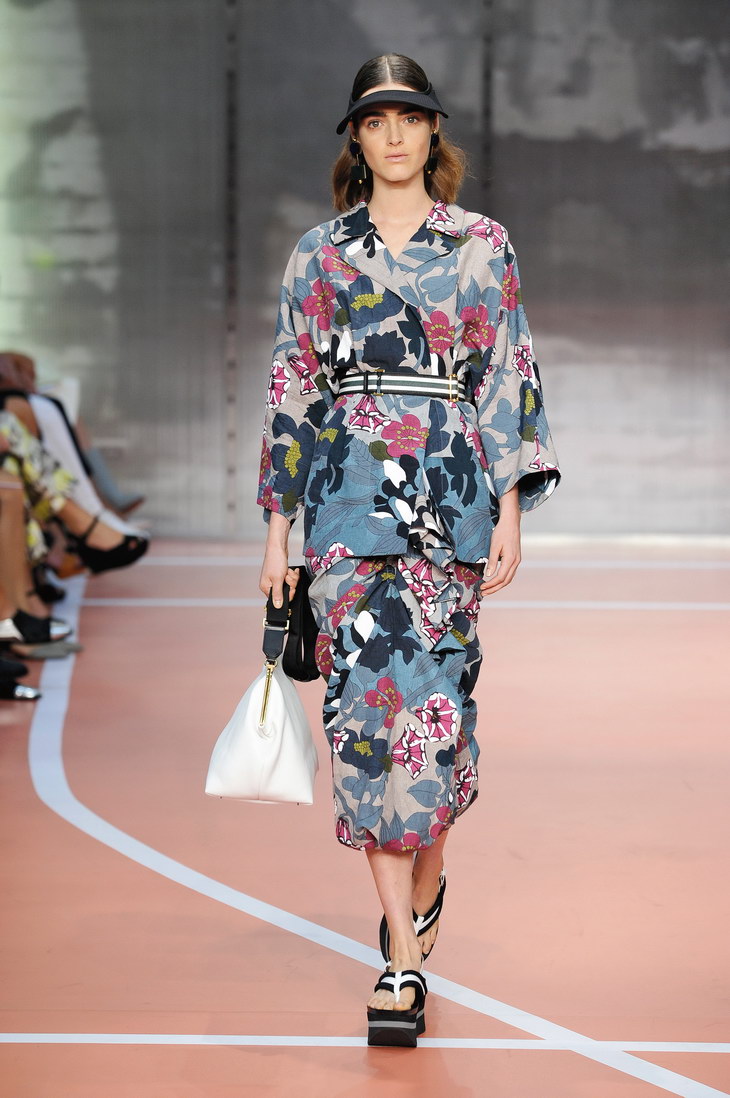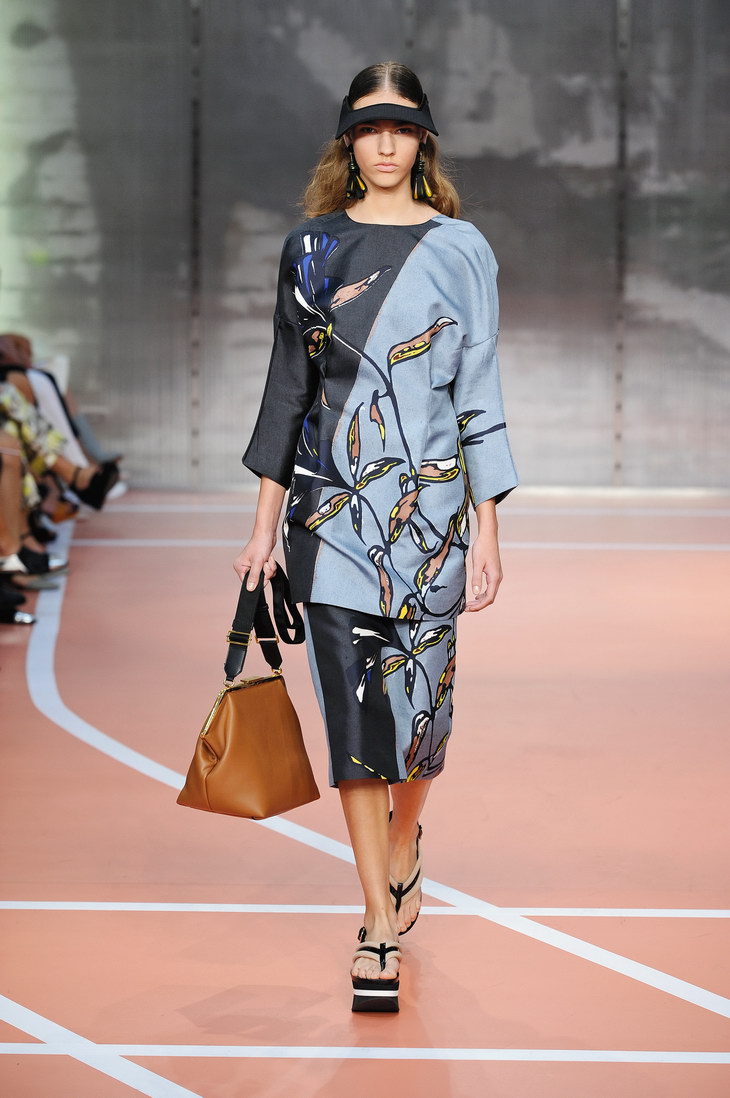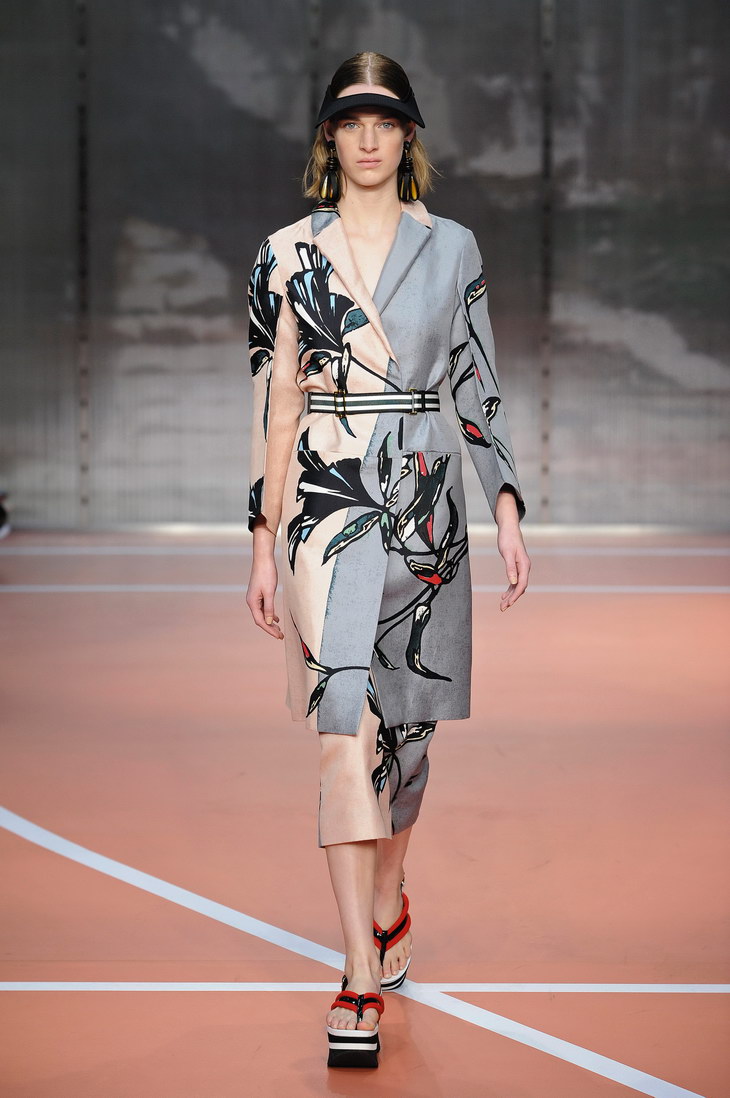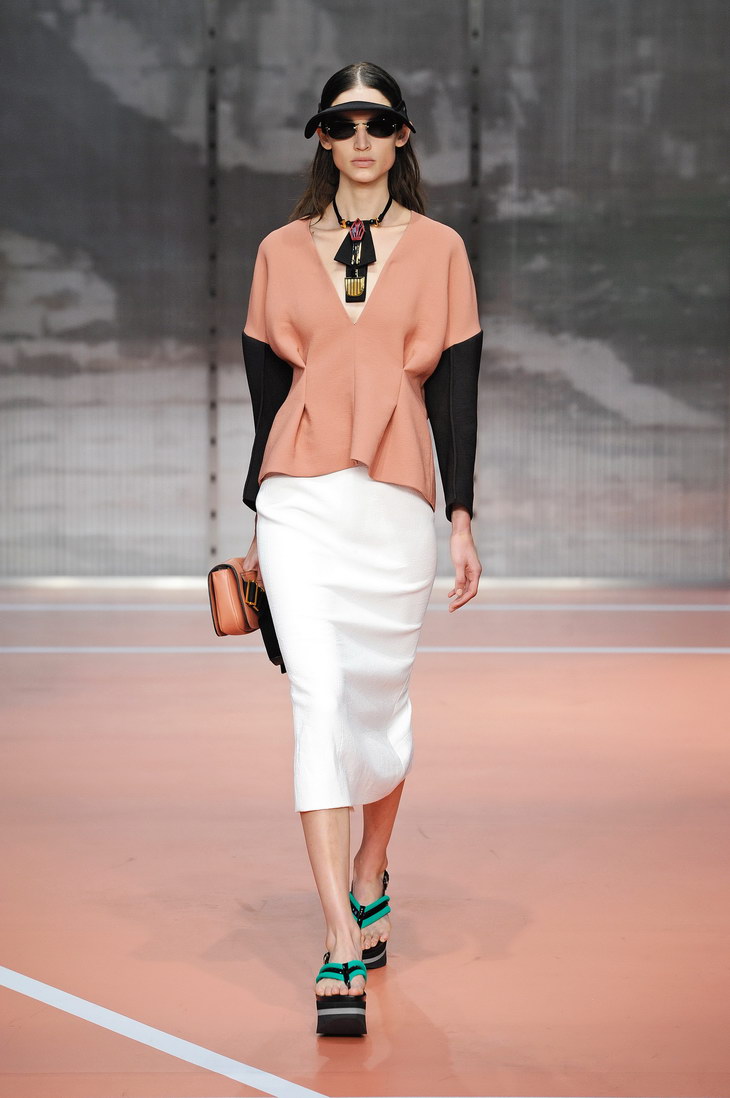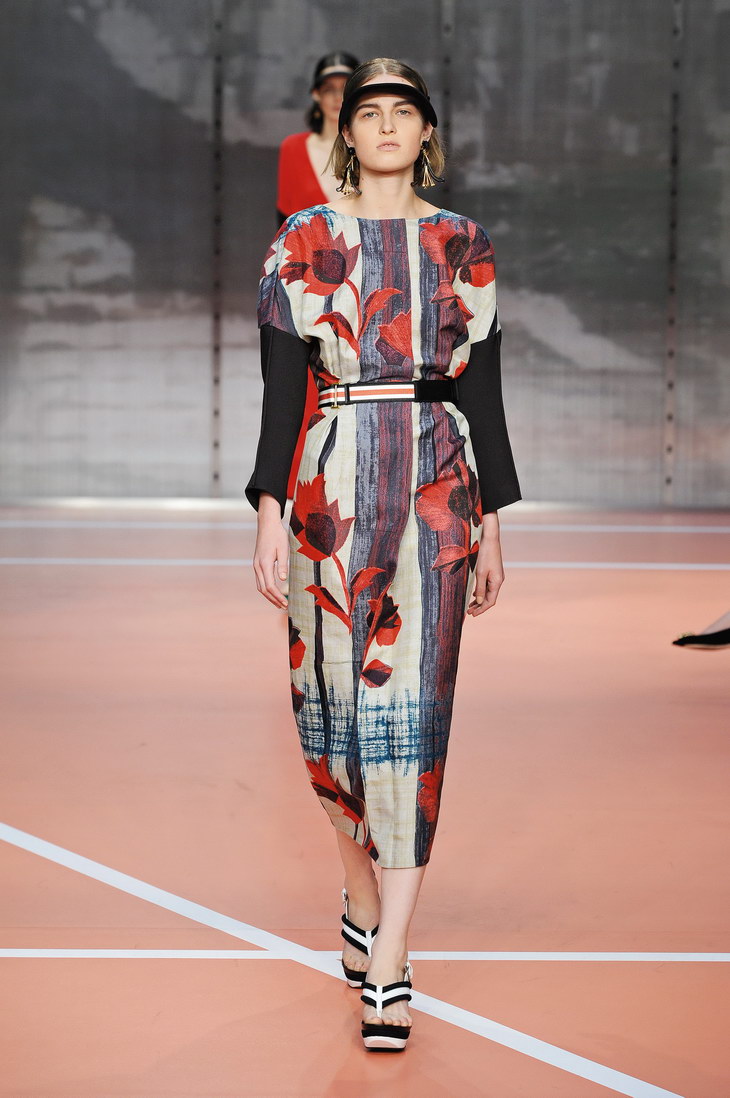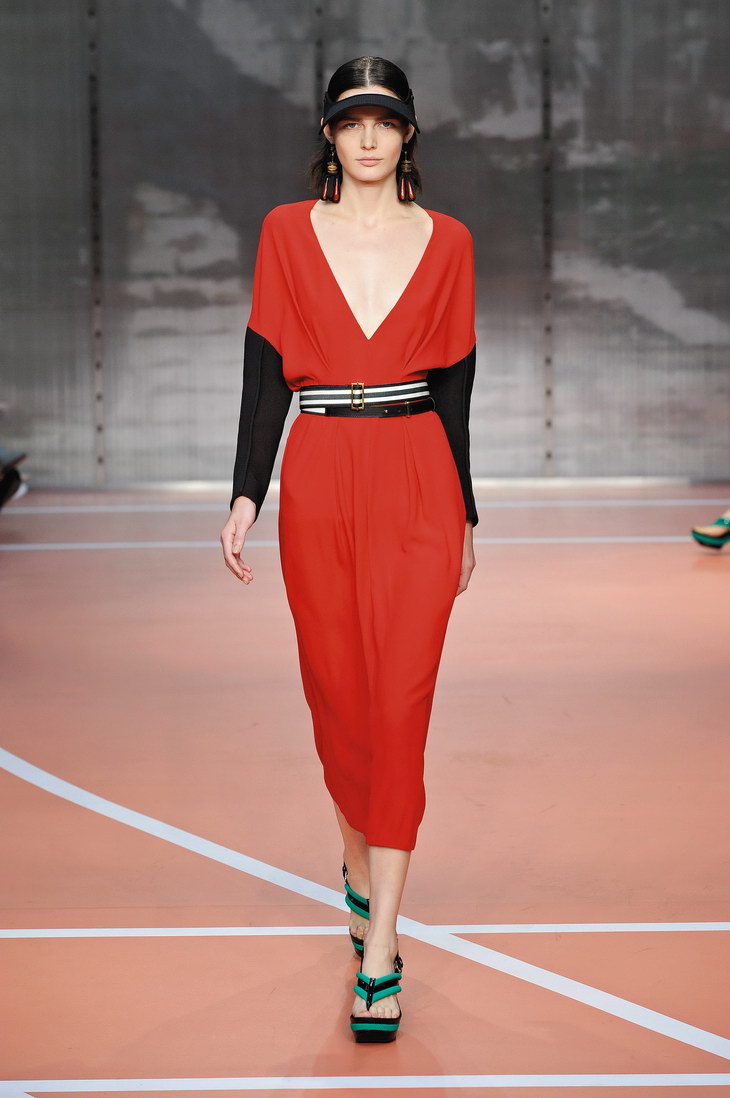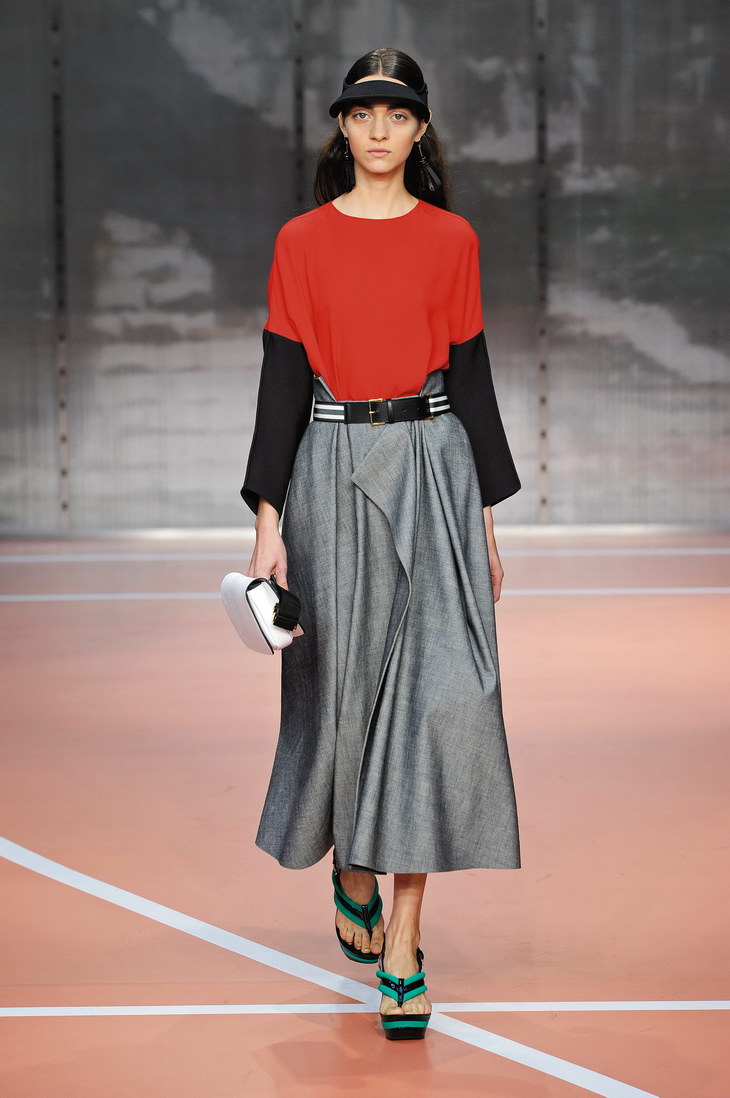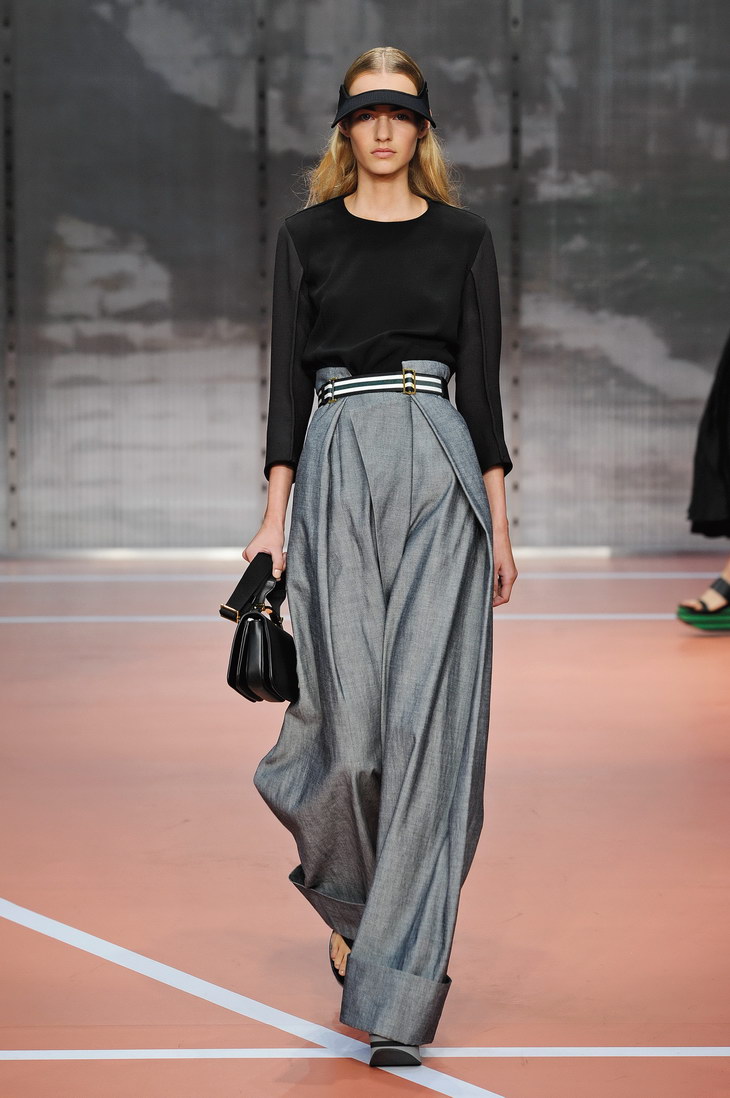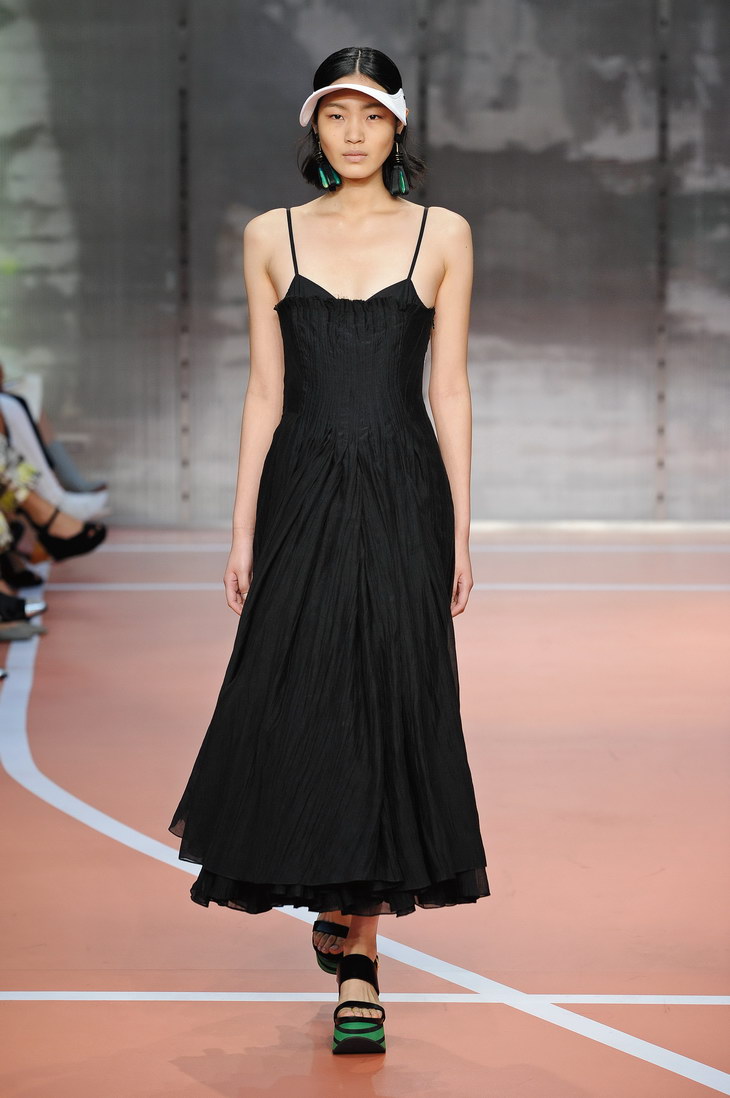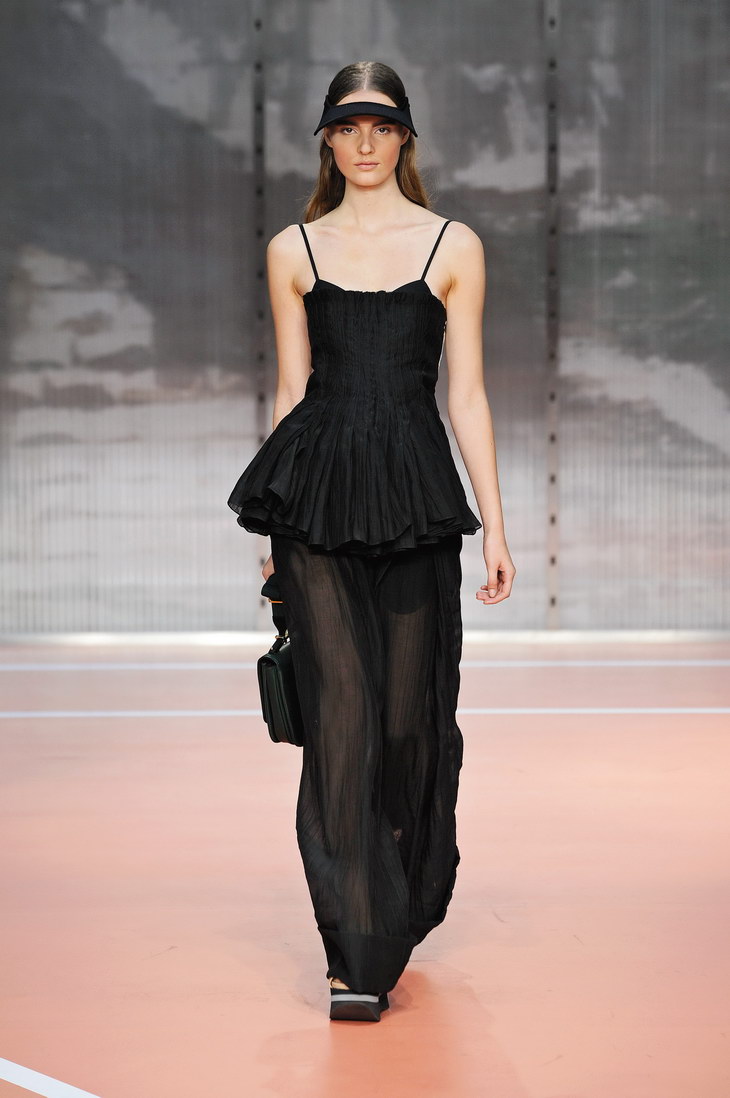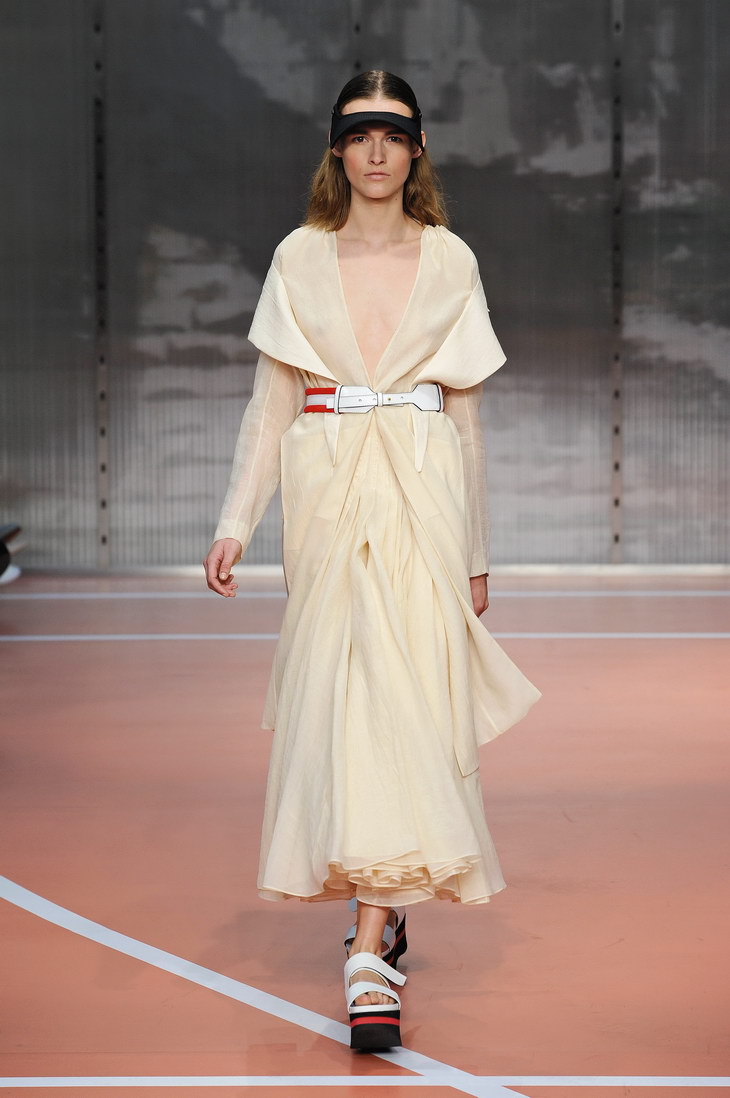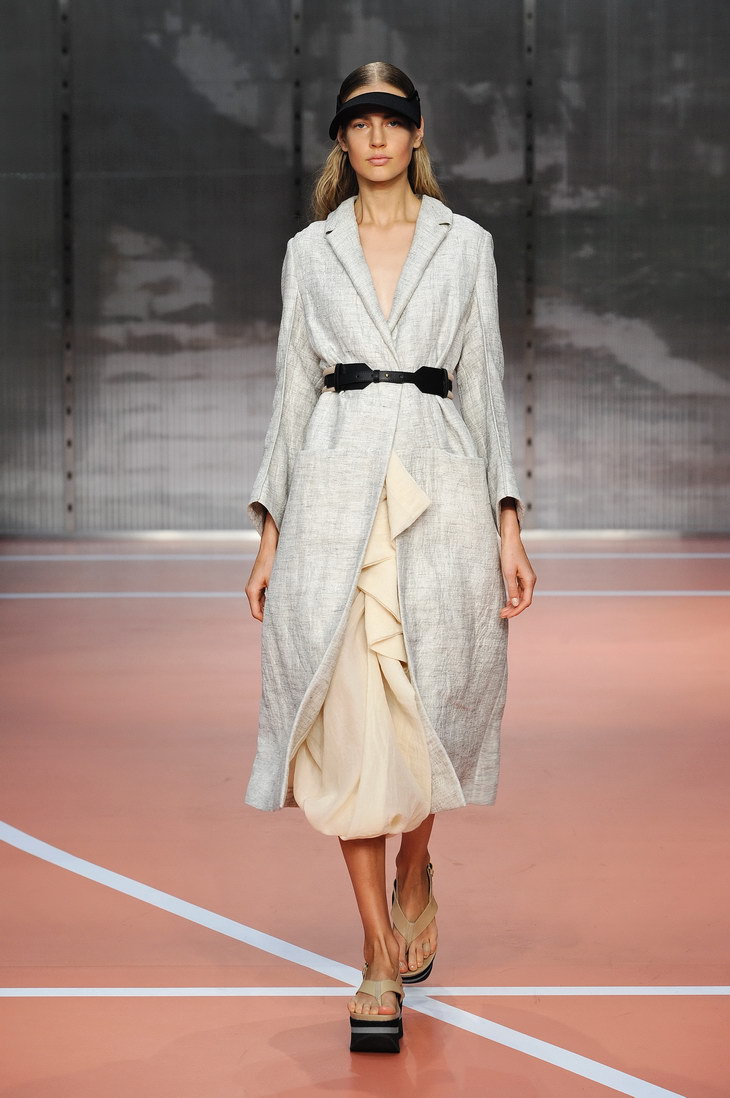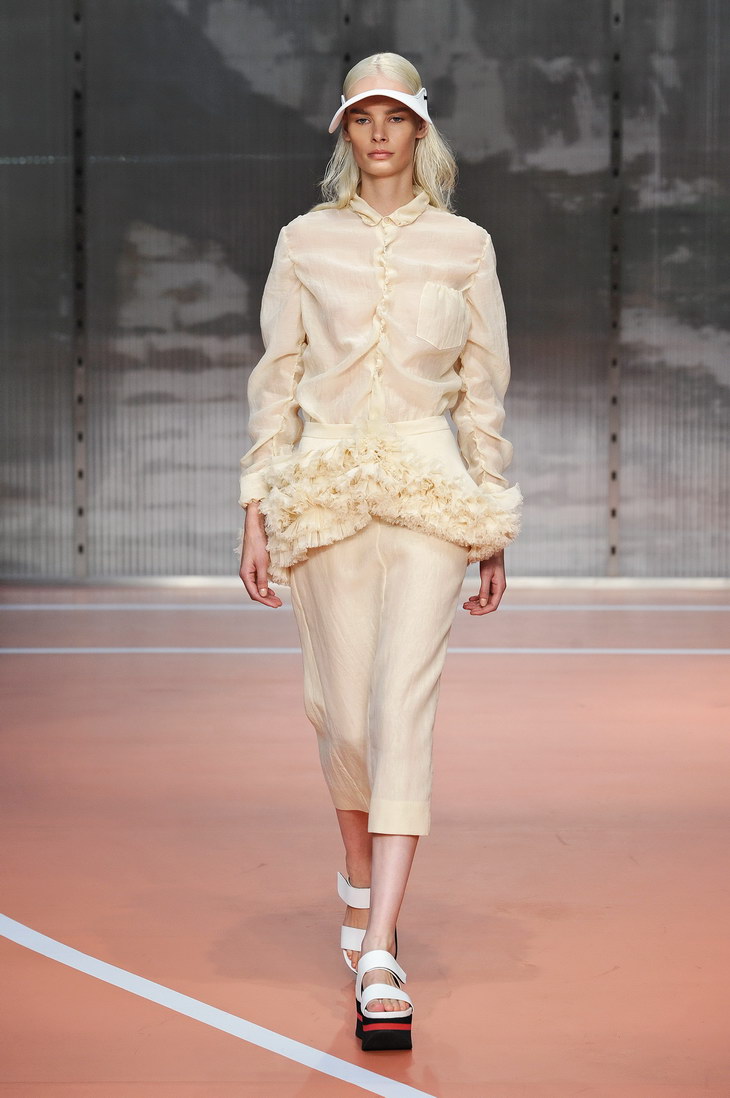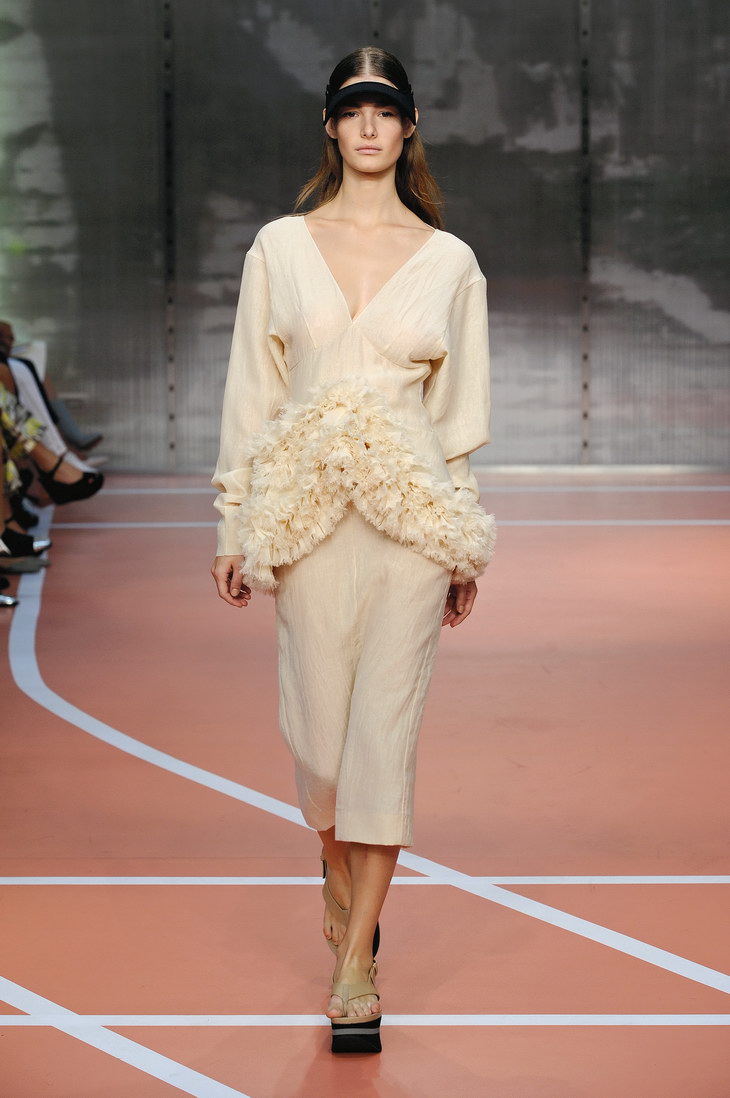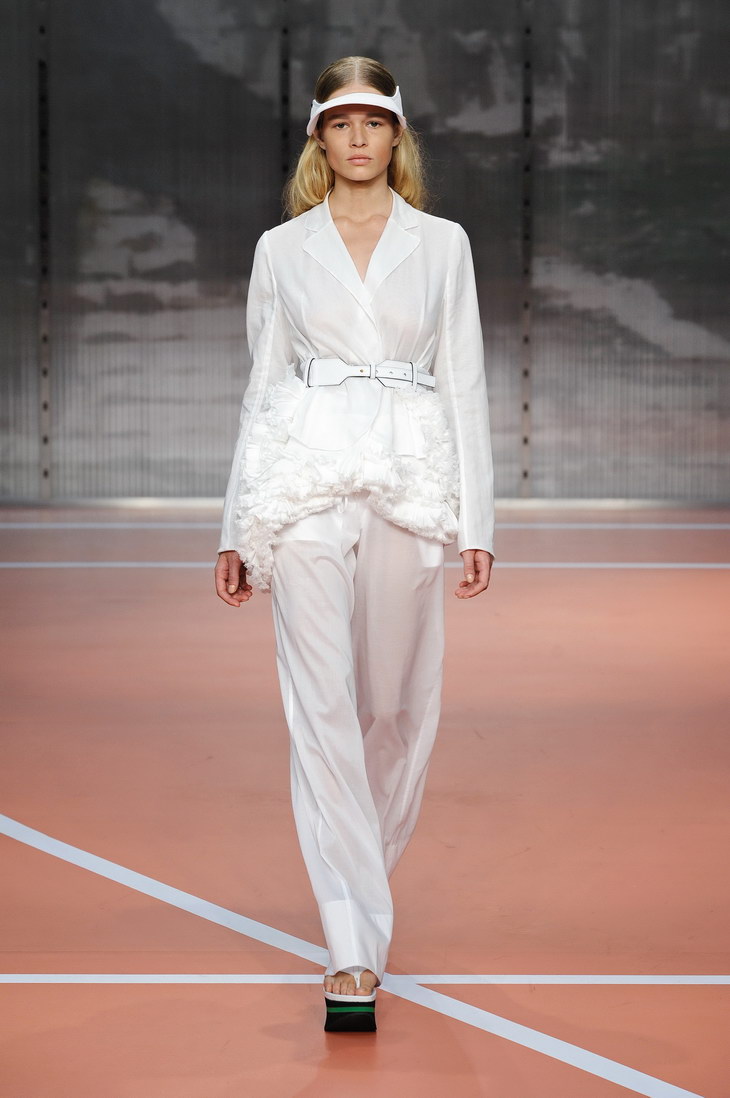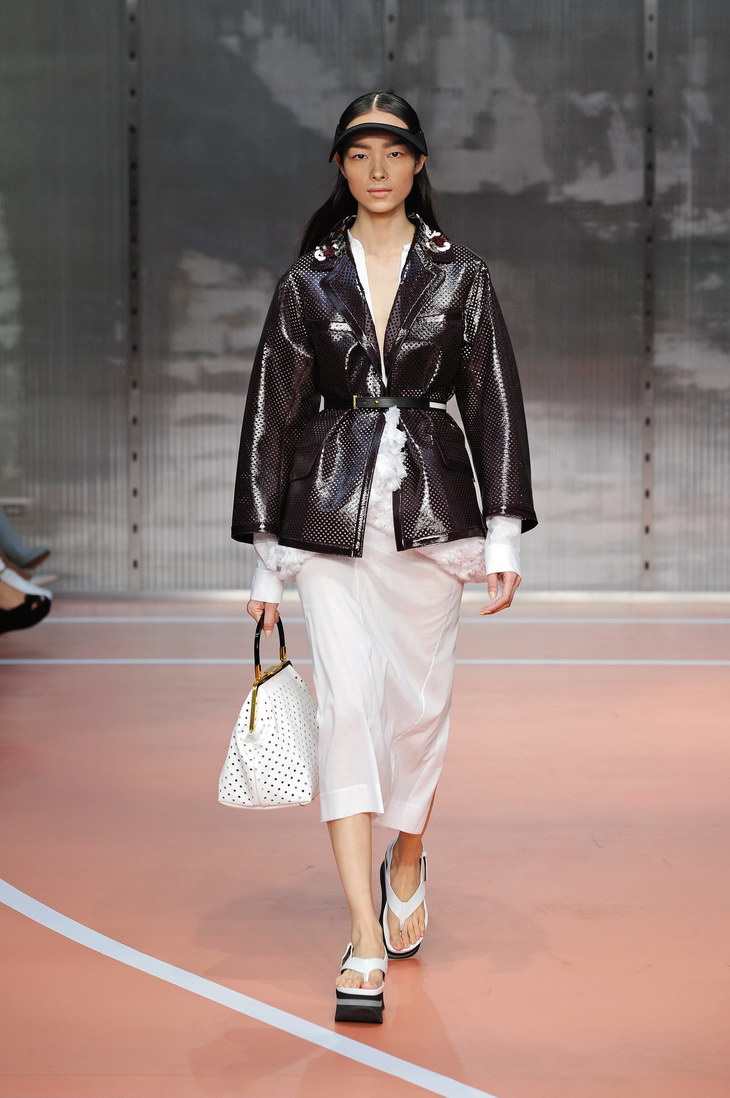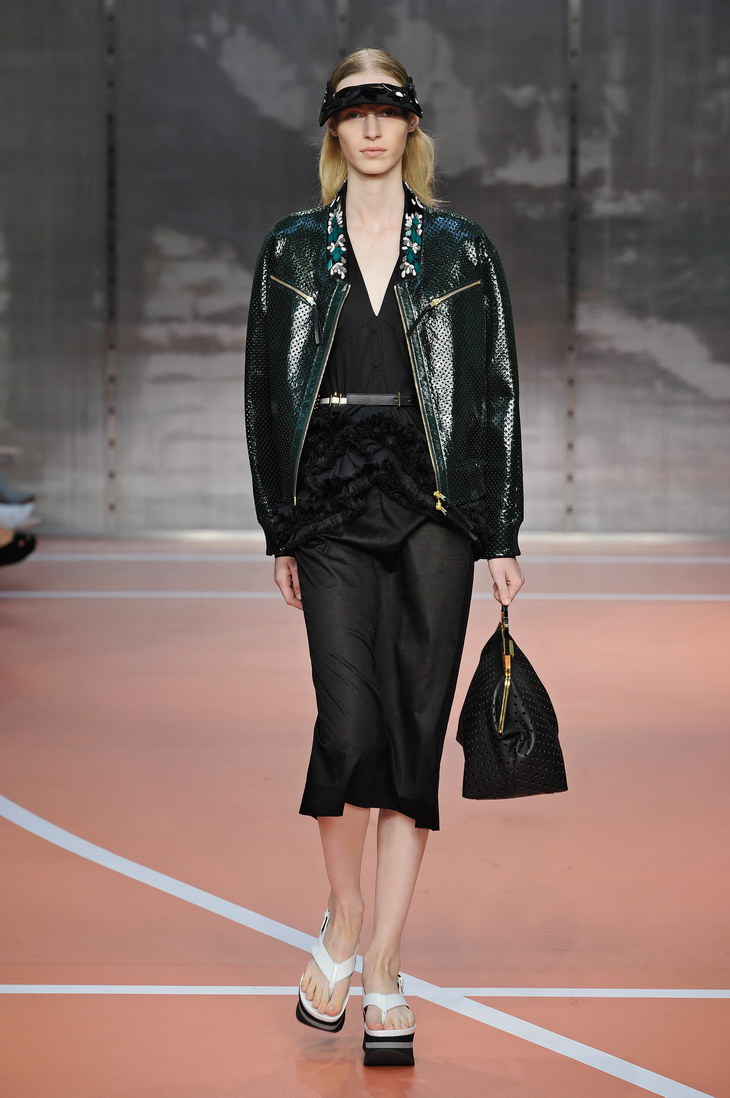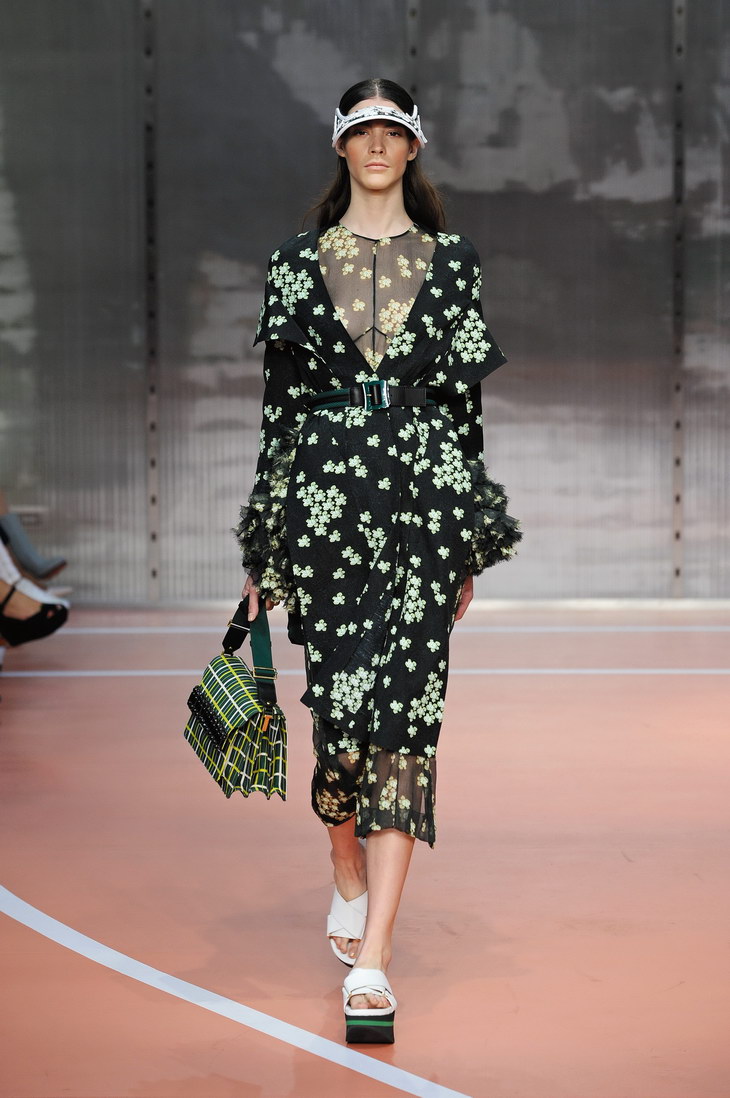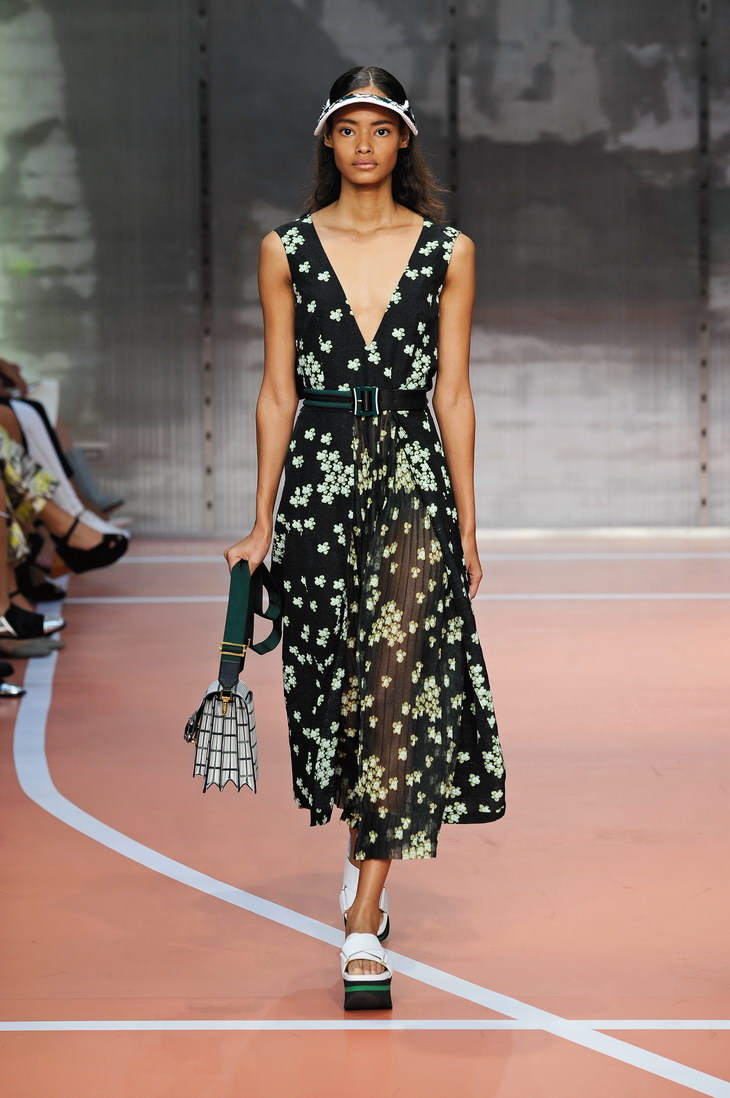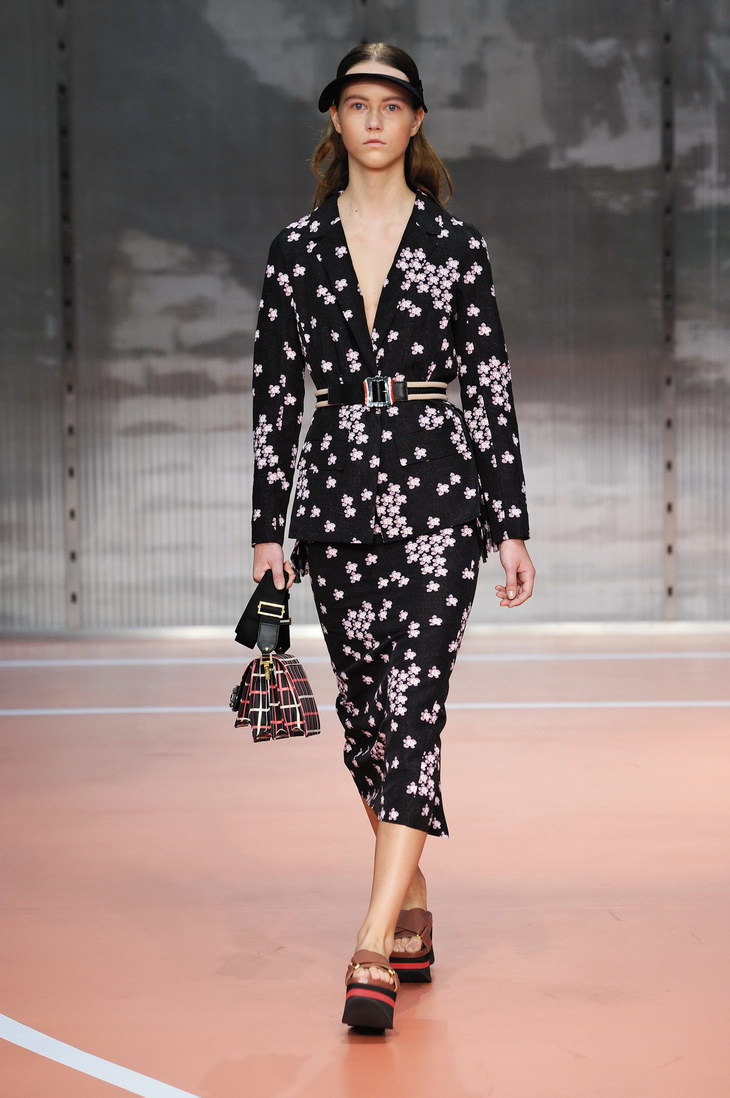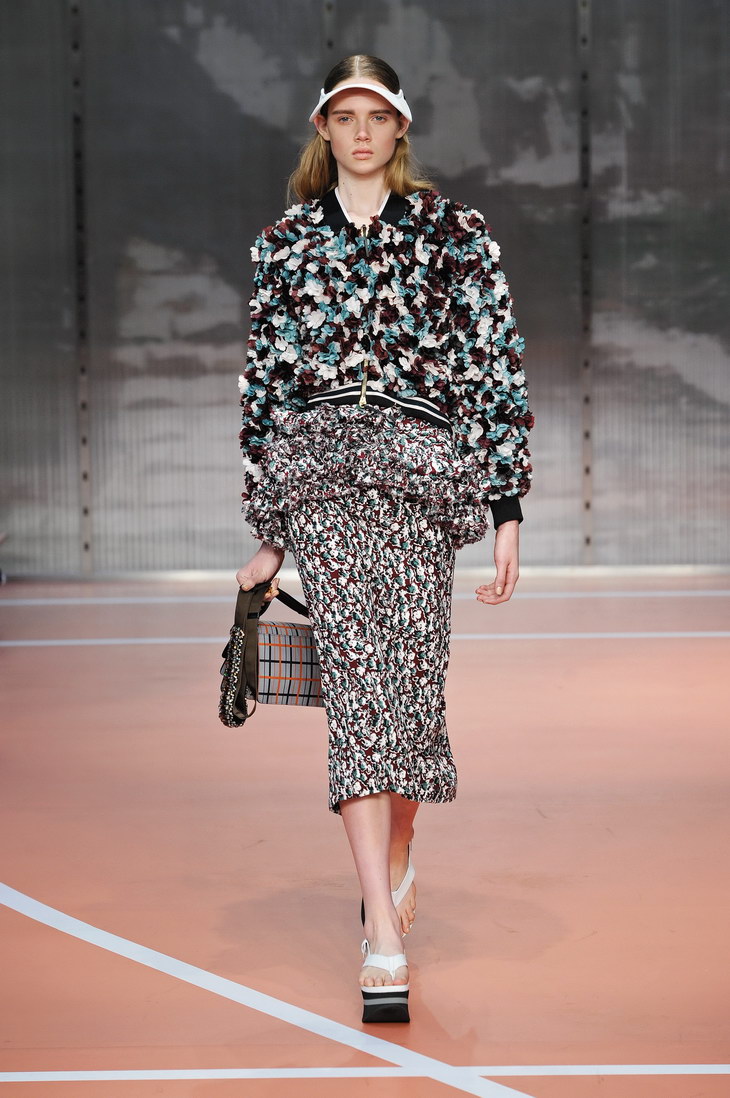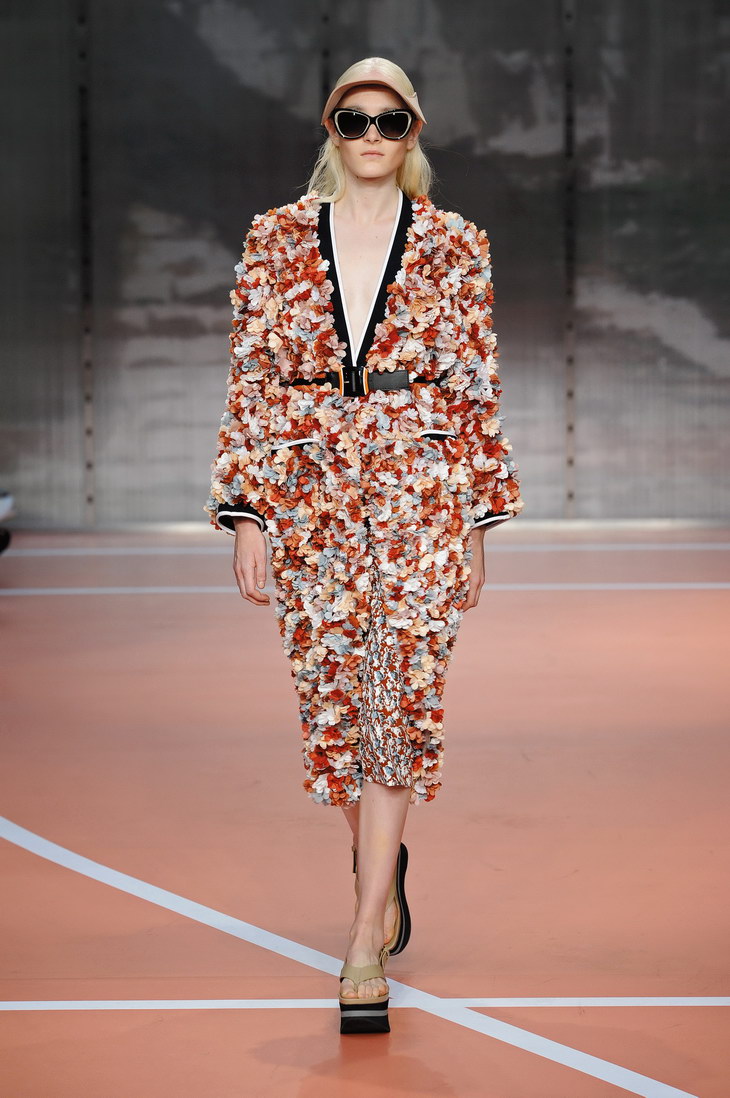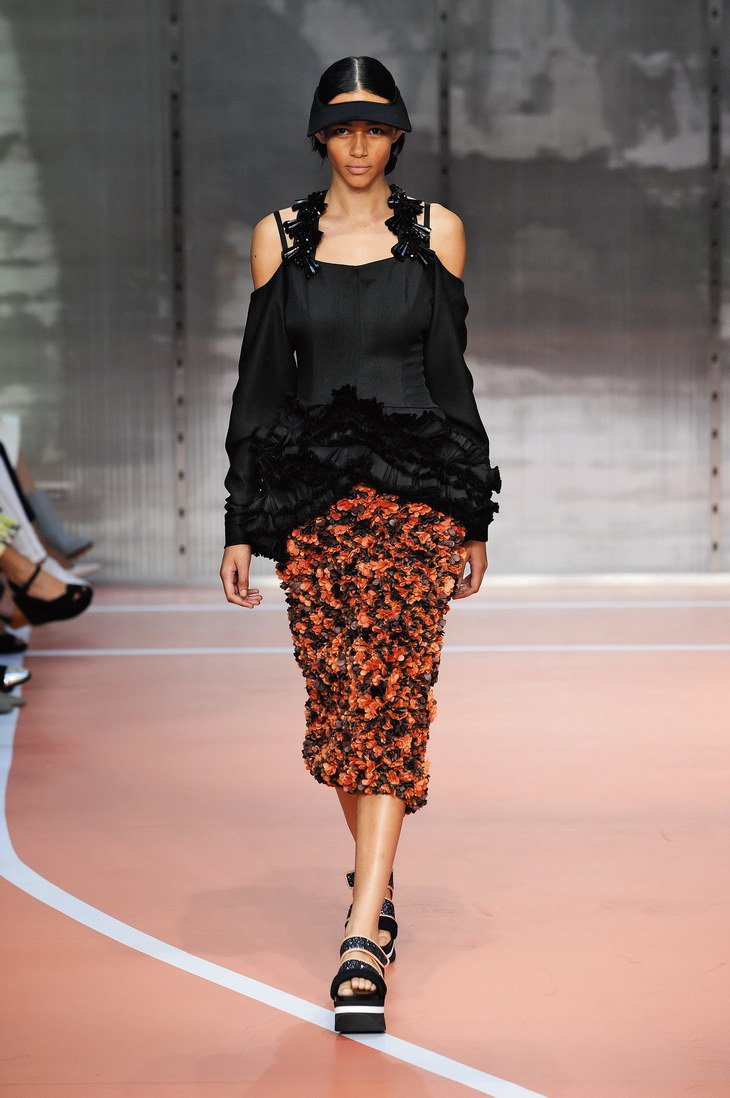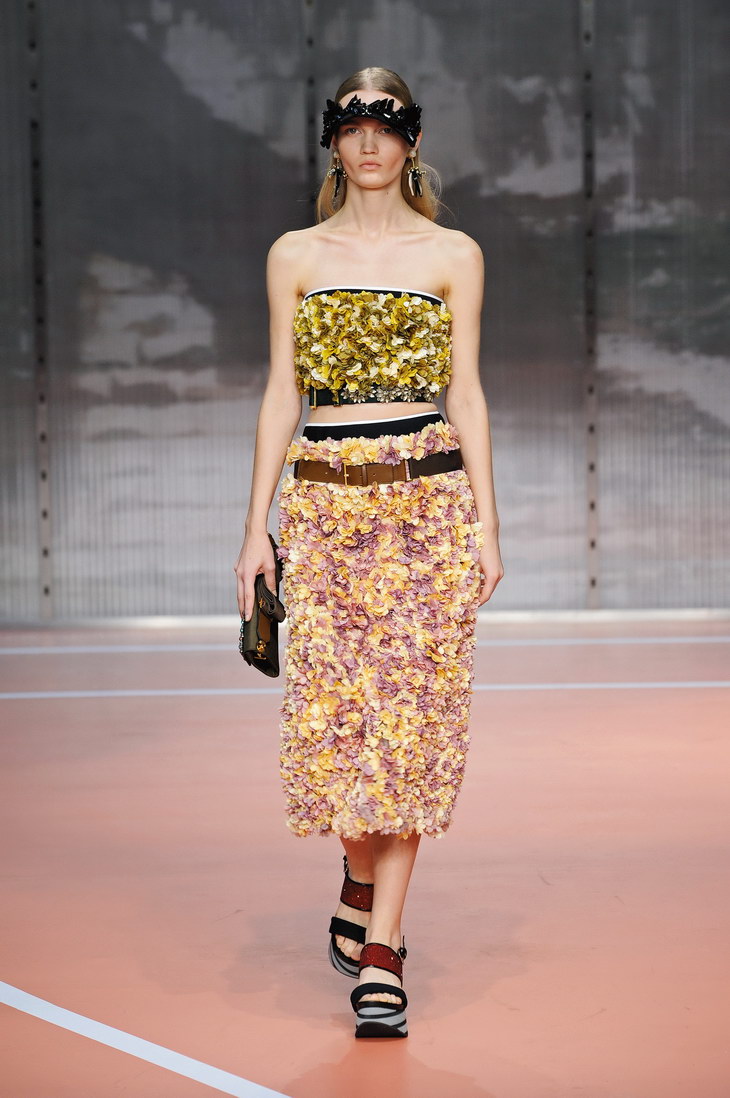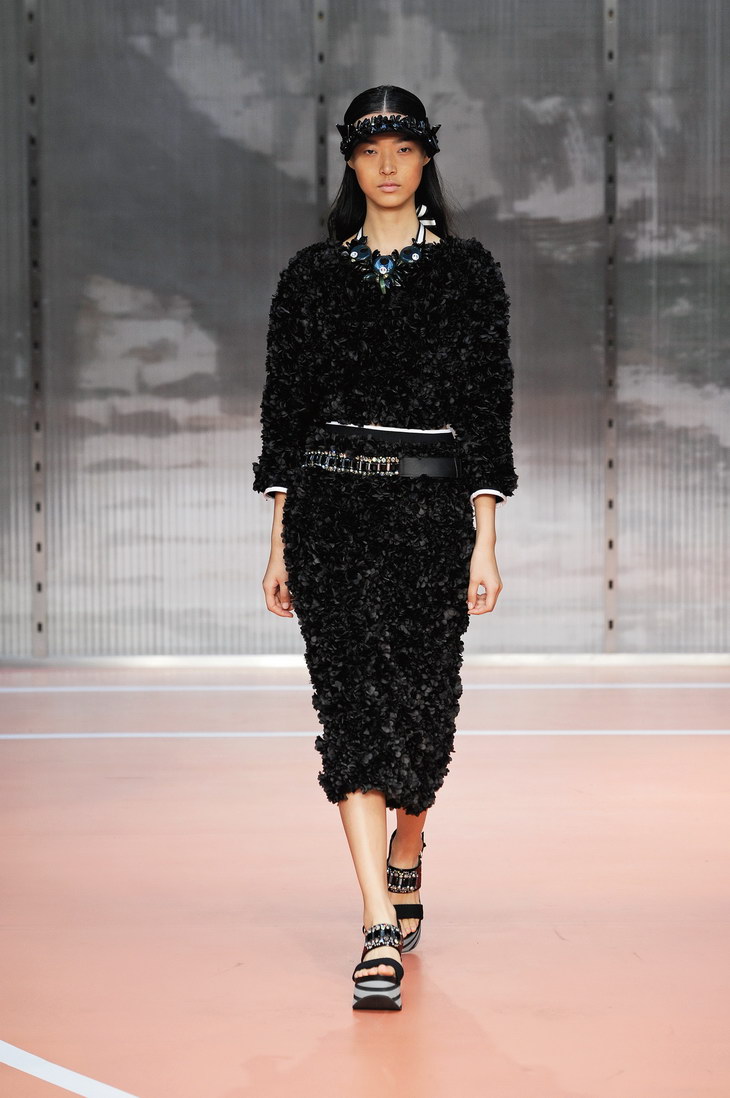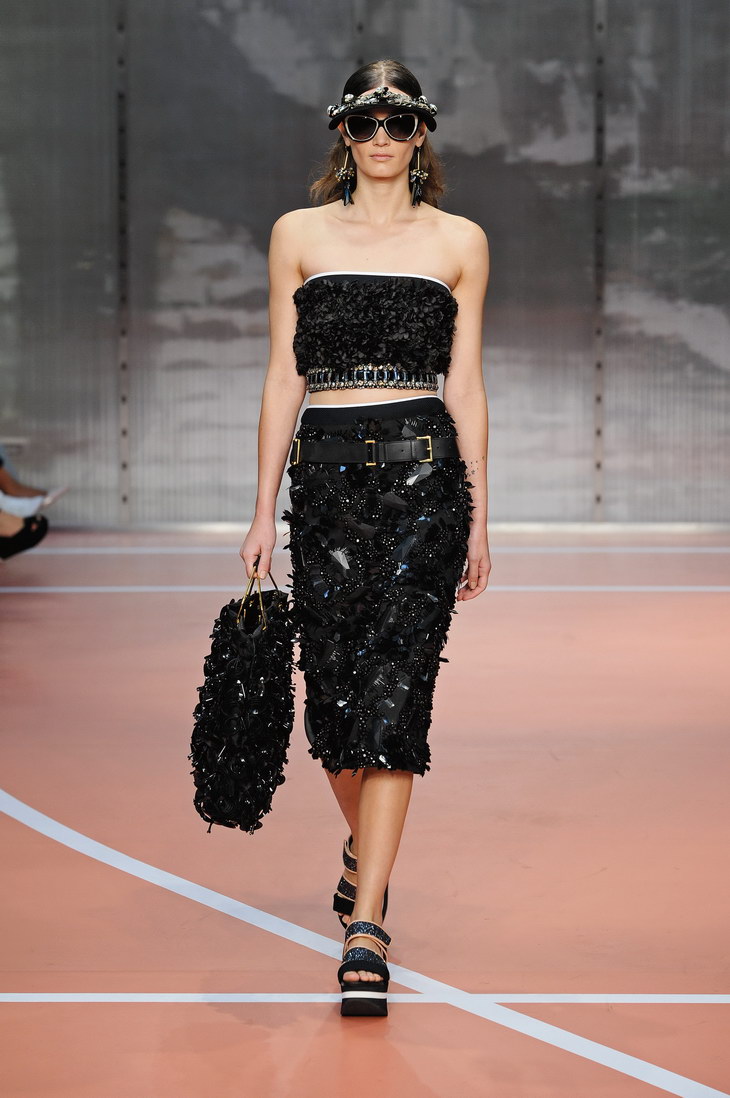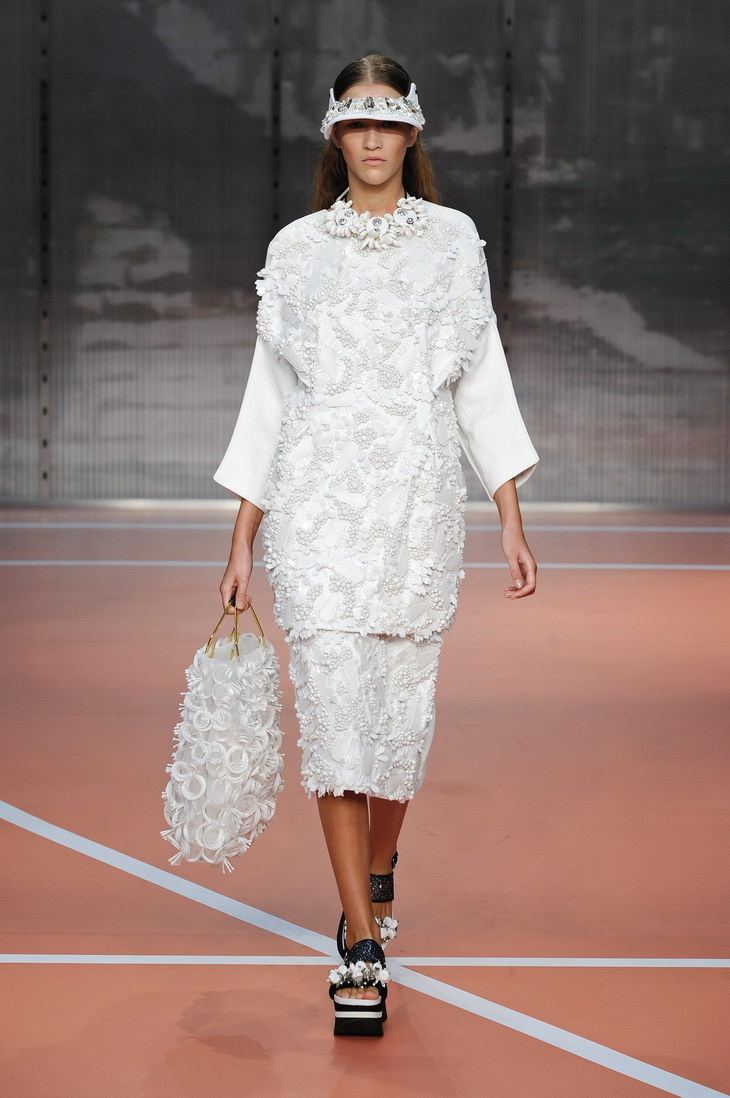 Models: Anna Luisa Ewers, Anouk Hagemeijer, Ashleigh Good, Carla Ciffoni, Chiharu Okunugi, Cristina Herrmann, Drake Burnette, Elisabeth Erm, Emma Oak, Eva Berzina, Holly Rose, Irene Hiemstra, Irina Kravchenko, Irina Liss, Julia Nobis, Julie Hoomans, Kate Goodling, Katlin Aas, Ksenia Malanova Nova, Leona Binx Walton, Lera Tribel, Maartje Verhoef, Madison Leyes, Magda Laguinge, Maggie Jablonski, Maja Salamon, Malaika Firth, Ophélie Guillermand, Paulina King, Sun Feifei, Tian Yi, Tilda Lindstam, Zlata Mangafic
Website: www.marni.com