The world renowned artist Kaws takes the November 2013 cover of Papermag, making it the most artful magazine to hit the newsstands this month.
"I always wondered why figures never had these kinds of expressive gestures, they were always proud super heroes standing tall or in other stiff poses. I wanted to create an emotional connection that could reflect our times and how I feel." – Kaws
Artwork is photographed for the cover by Rebecca Smeyne.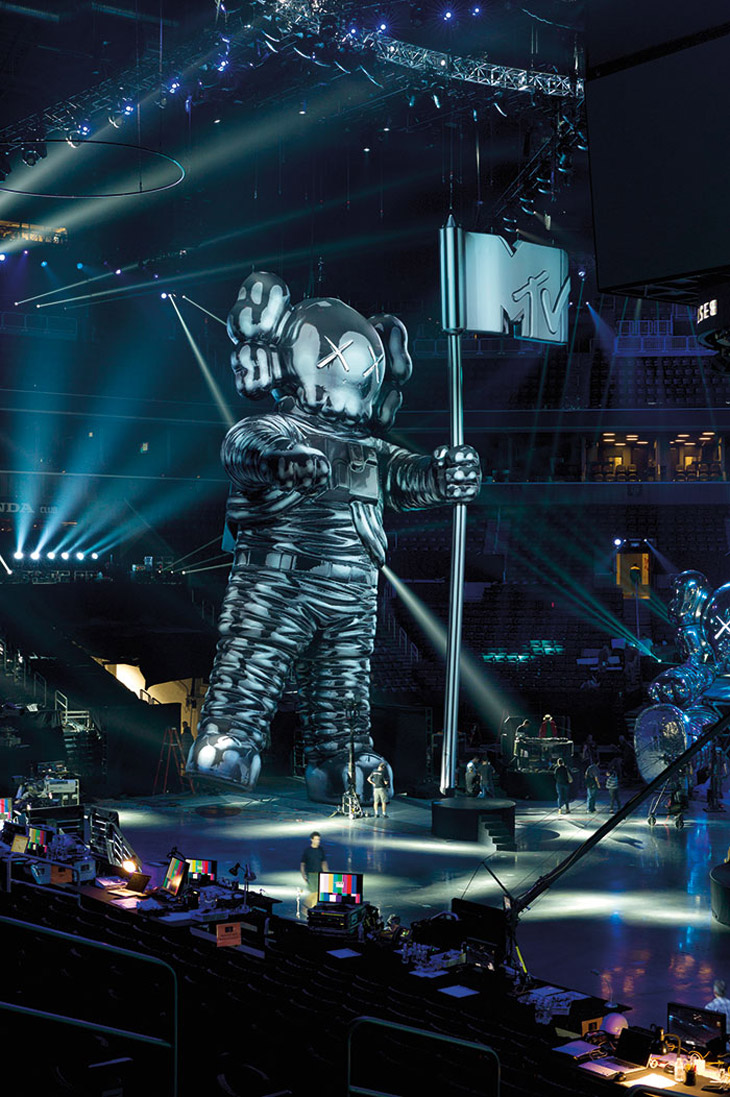 KAWS Moonman, MTV VMA stage, Barclays Center, Brooklyn, 2013.
Read more on PAPERMAG.com