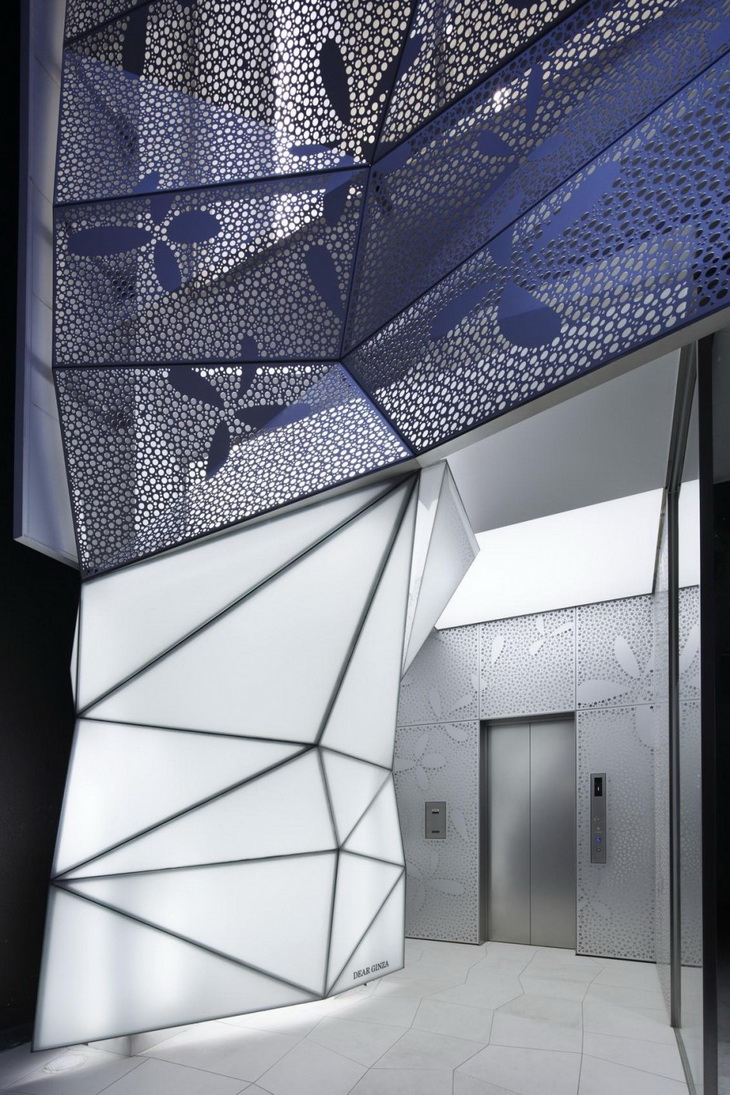 Talented creatives at Amano Design Office have shaped the office building appropriately named Dear Ginza. The amazing facade not only comes as a showstopping addition to the project, but it also servers as an eco-friendly isolation both from noise and the sun.
Considering the views from the inside, simply obtaining openness with glass seems futile, since the outside scenery is hopeless. Therefore, a double skin structure is employed, which consists of glass curtain walls and graphically treated aluminum punched metal. The façade becomes a part of the interior decoration and obviates the need for window treatments such as blinds or curtains. By using a double skin, reduction of the air conditioning load and the glass cleaning burden was also intended. – from Amano Design Office.
Discover more of the project located in the prestige Ginza in Tokyo.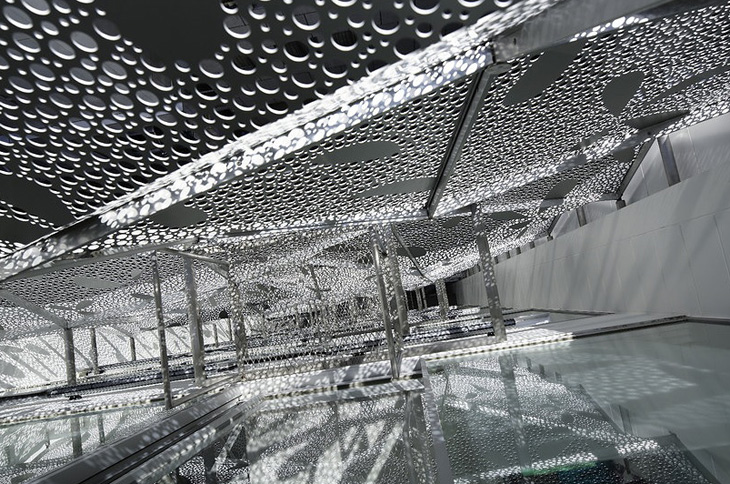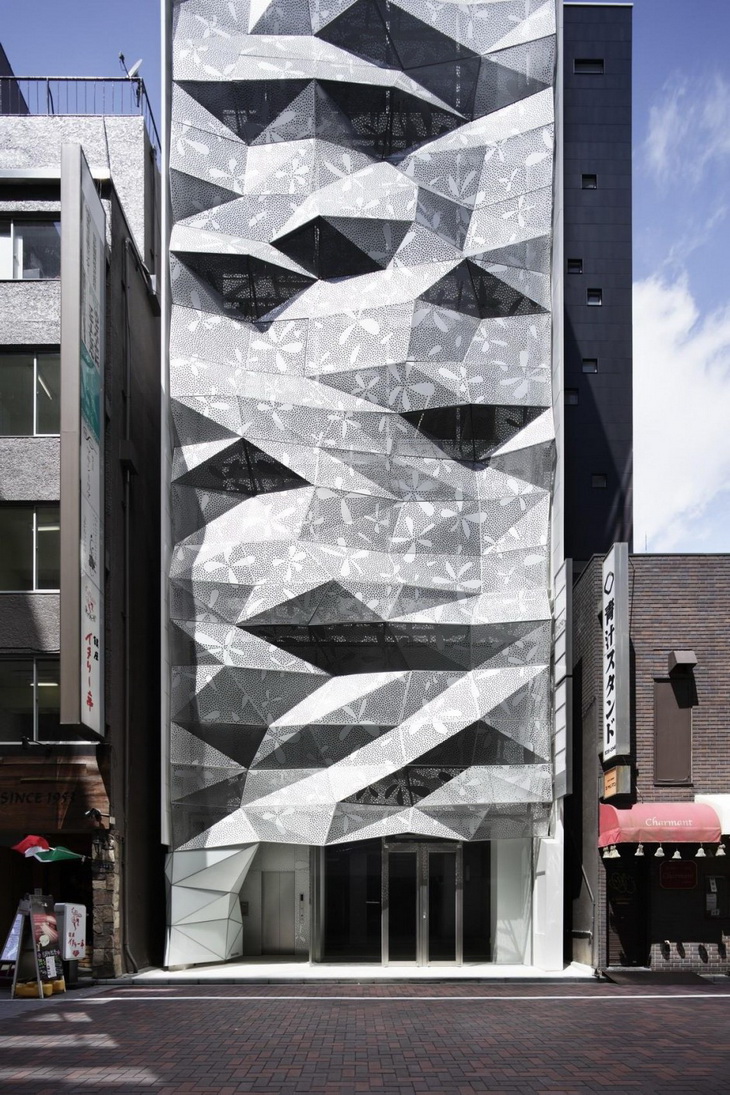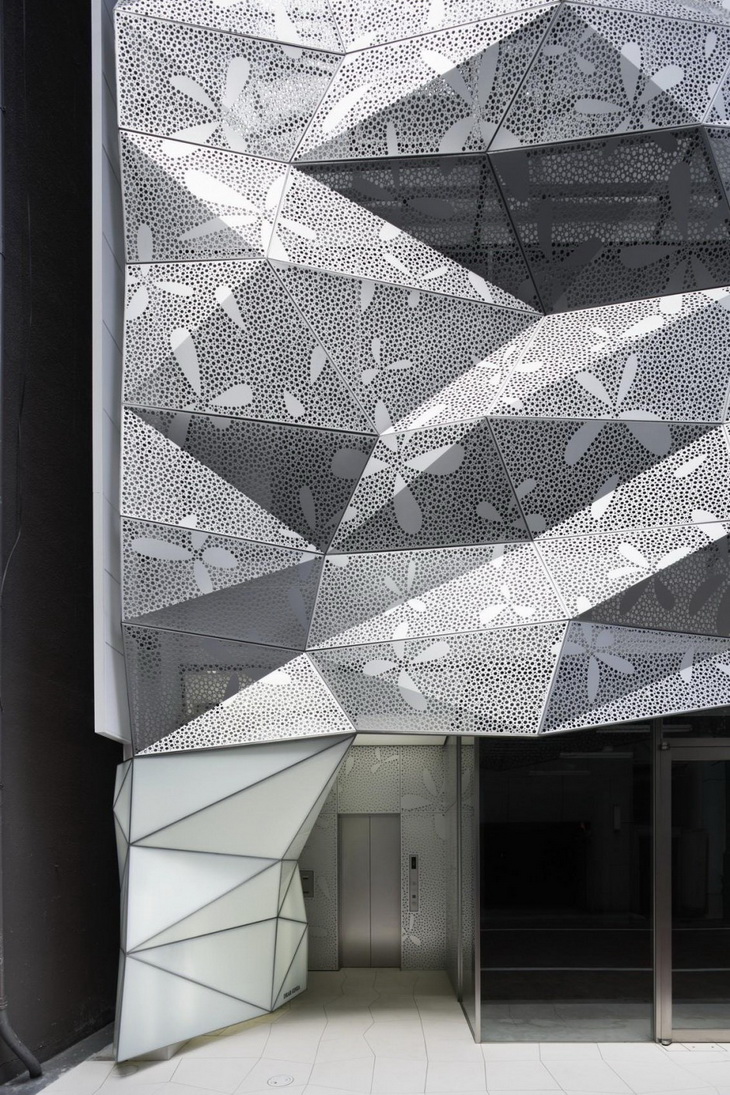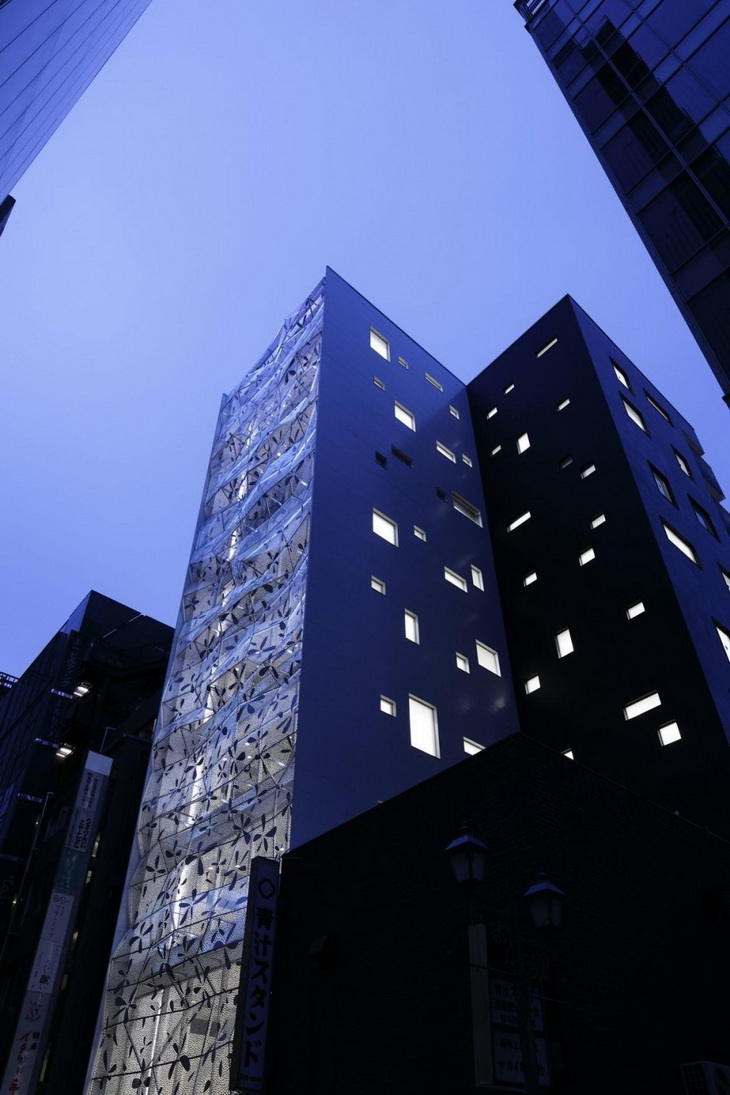 For more of this superb project log on to our archiscene.net.