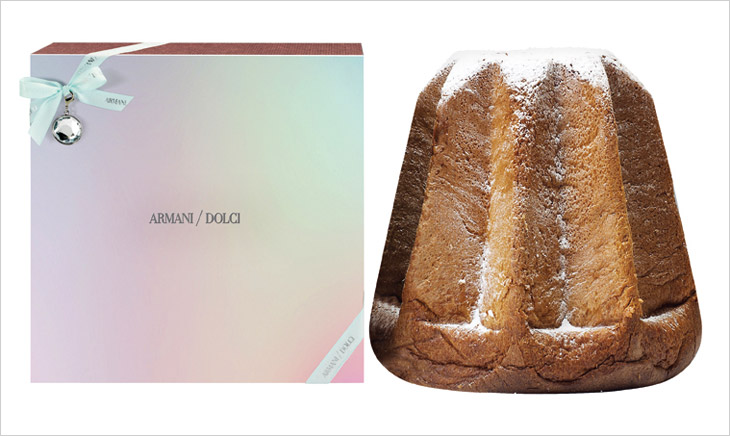 The famed Italian fashion house of Armani shows they truly know festive with their wonderfully delicious Armani Dolci Christmas 2013 collection.
This year, the Christmas Collection is tinged with tender cream and pink hues inspired by the colours of the Emporio Armani Kajal collection for next Fall-Winter. The exquisite contents of each box are wrapped in precious, delicate paper tied with an organza ribbon featuring a large diamond-shaped pendant. – from Armani
Deliciously prepared presents such as Panettone, Pandoro, and Veneziana join the traditional Christmas Cakes in the Armani/Dolci collection. The tasty jams are enriched by fruitful combinations such as raisins, pine nuts, and apple as well as a tone of mint. The Christmas treat also delivers a new line of chocolate bars and squares.
Going hand in hand with the season is also the beautifully designed black and gold packaging, bringing a very stylish festive statement. Have a better look of these tasty designs below: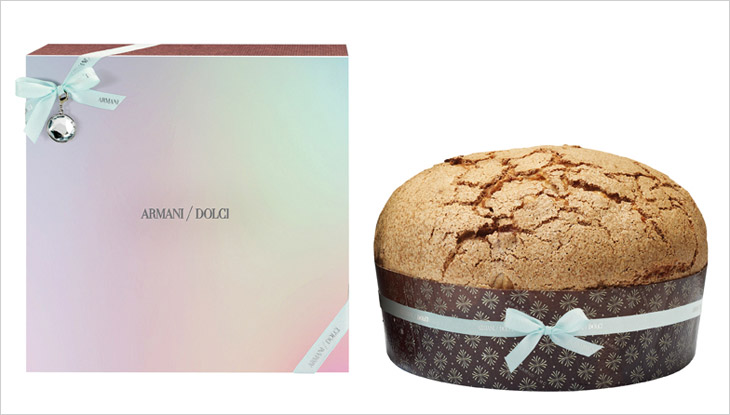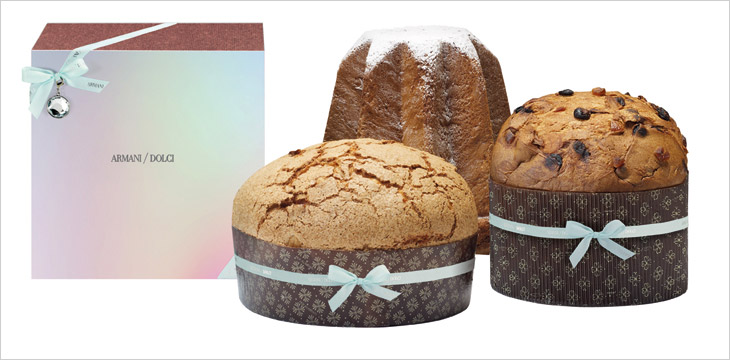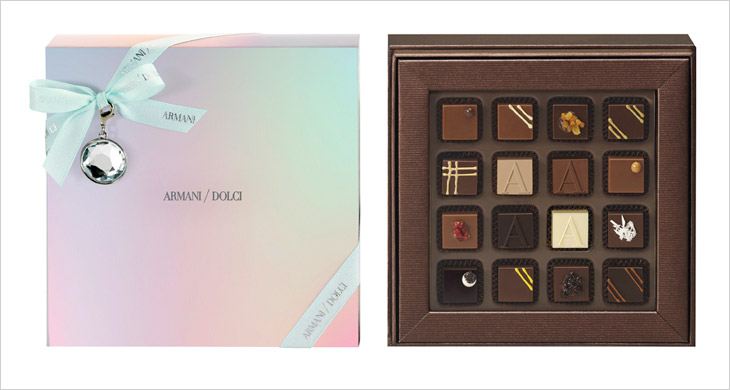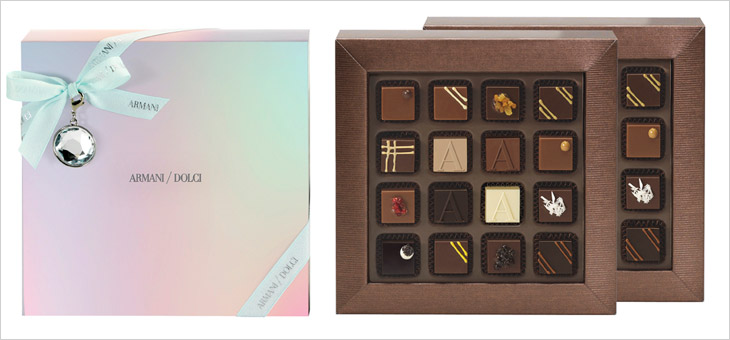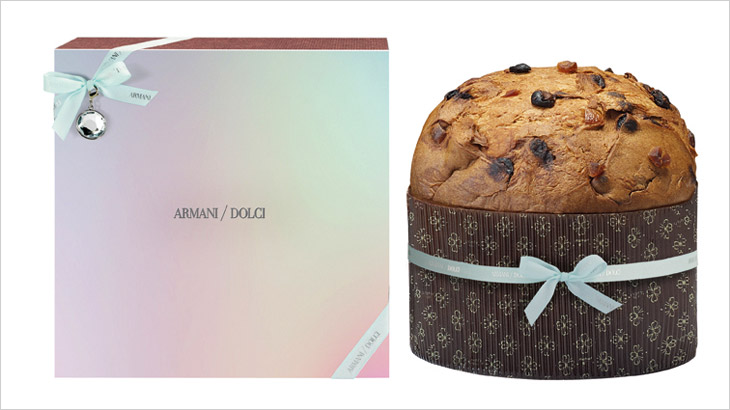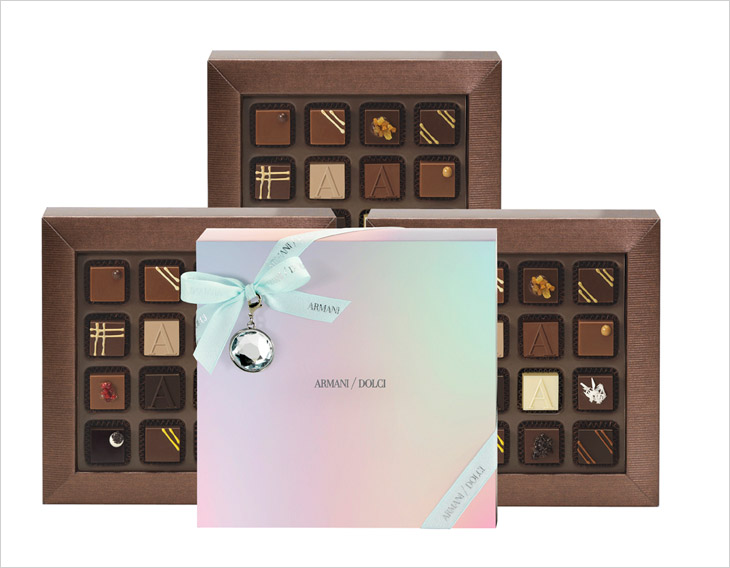 Web: www.armani.com