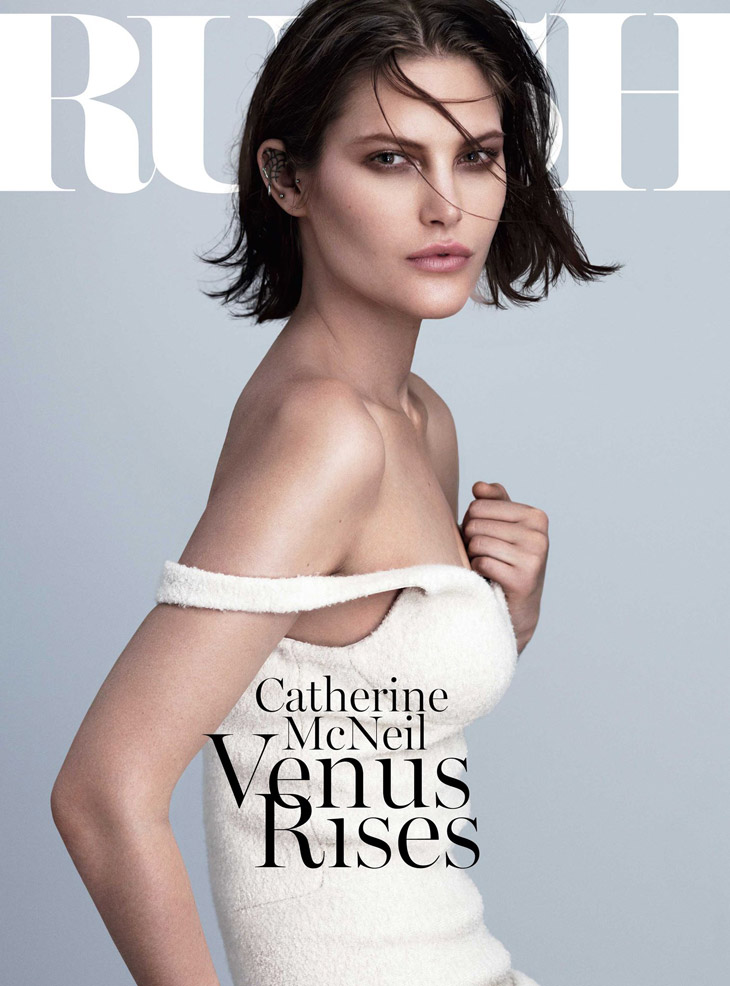 Russh magazine brings back top model Catherine McNeil to the fashion glossy covers with their December 2013/January 2014 edition.
How do you say hello where you are from? "G' day." What is your coffee order? Double espresso. What are the three items you always keep in your purse? My phone, candy, and money.
How were you discovered? I won the Girlfriend magazine competition in Australia when I was thirteen. Most memorable modeling moment: There have been a few over the years, but I'd have to say that the Life Ball in Vienna was one of them. I went as Mario Testino's date and had an amazing time.
Most embarrassing modeling moment: Sometimes you're asked to do things that make you feel pretty stupid, and it's quite embarrassing. But at the end of the day, you just have to have a little fun with it. Favorite model of all time: There are so many talented ladies it's hard to pick just one . . . Kate Moss is definitely one of them. If you weren't modeling, what would be your dream job? To be honest, I don't know, but it would have nothing to do with fashion.
Describe your style in five words: Black, boyish, rock, shabby, and sometimes chic. Favorite designer: I love them all. If you could trade closets with someone else, whose would you choose? Karmen Pedaru. What new addition to your wardrobe are you currently craving this season? A new Chanel bag. What is the next thing you are going to purchase? Let's hope it's that Chanel bag. – from Catherine's Q&A for American Vogue (where you can read the rest!)
For more of RUSSH log on to www.russhmagazine.com