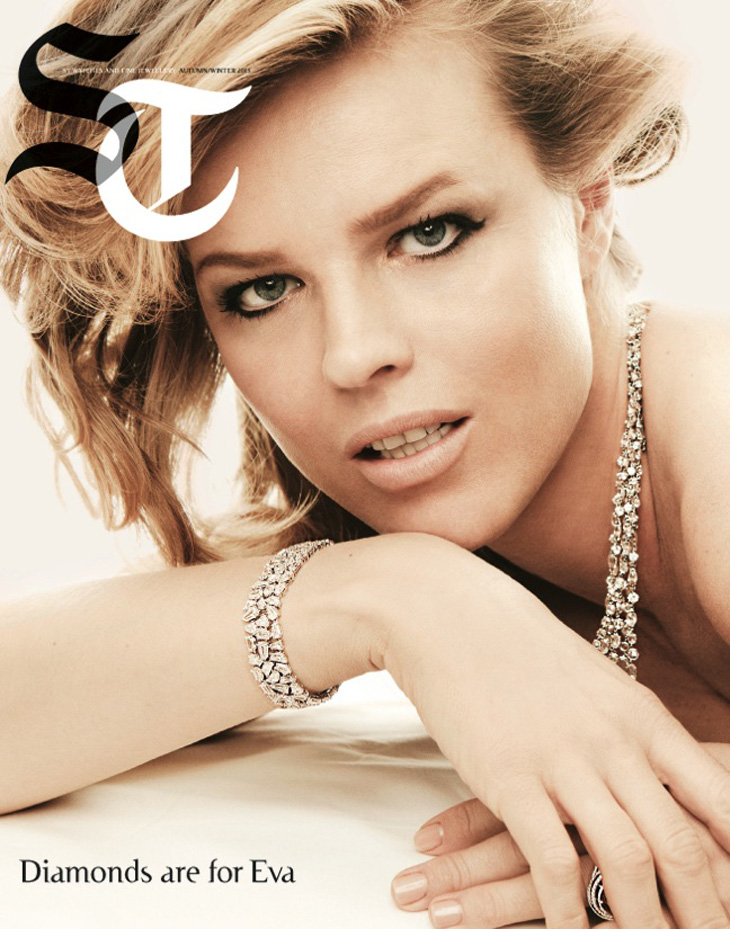 Supermodel Eva Herzigova is her gorgeous self on the cover of Sunday Telegraph, photographed for the cover story by the prolific Francesco Carrozzini (2b Management). For the stunning series jewelry was selected by designer Daniela Agneli from the one and only jewelry house Chopard.
"To wear jewellery like this, you have to be glamorous. Jewellery like this and glamour go together." the model Eva Herzigova says while posing for our photo shoot in Cannes during this year's film festival. "You need beautiful hair and beautiful makeup. There is a feeling of going back in time, like the essences of Old Hollywood is in here you've got the movie stars, the jewels, the glamour, and at Cannes they all go together.
Herzigova loves wearing proper jewellery to big events – she is here for the Aids research charity AMFAR's 20th annual gala – because, even though she makes her living being compelling to look at, she know that fine cheek-bones alone do not amount to glamour. For unlike beauty, glamour is not an attribute you are born with. Rather it is an attitude, a performance. And there is no better place on earth, no more dynamic expression of position, play acting and sparkle than Cannes during the film festival. For the shoot Eva wears the Necklace from the Red Carpet collection in white gold with briolette-cut diamonds, ring from the Red Carpet collection, in white gold with white diamonds and a 9.37ct brilliant cut yellow diamond. All from Chopard. – extract from Sunday Telegraph
Discover more of Eva's story by Francesco below: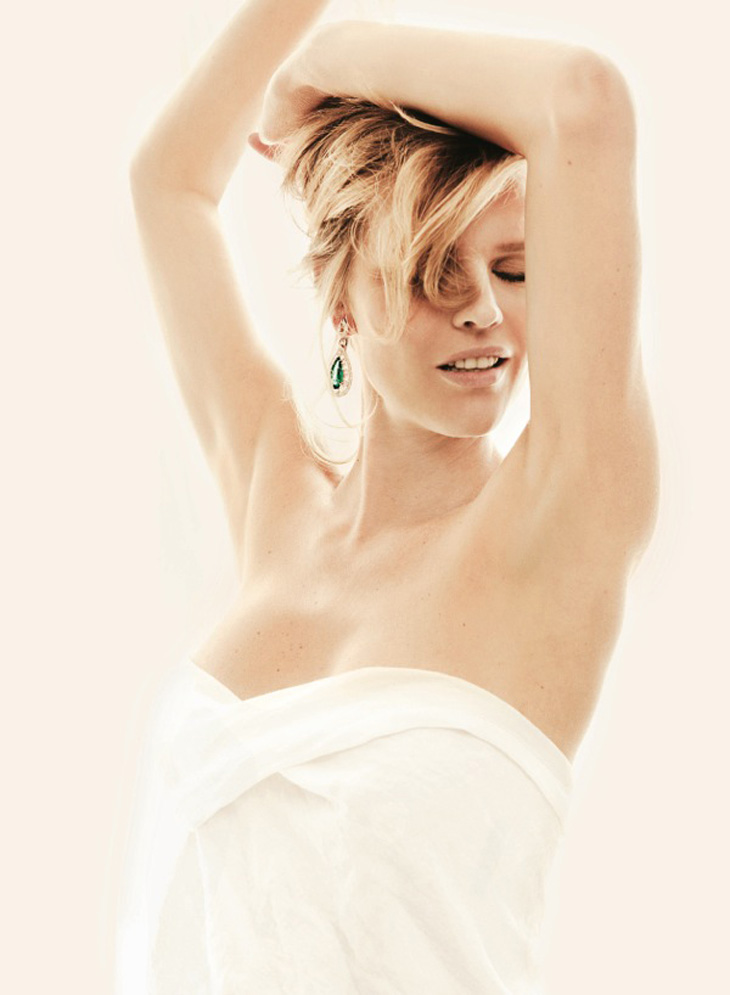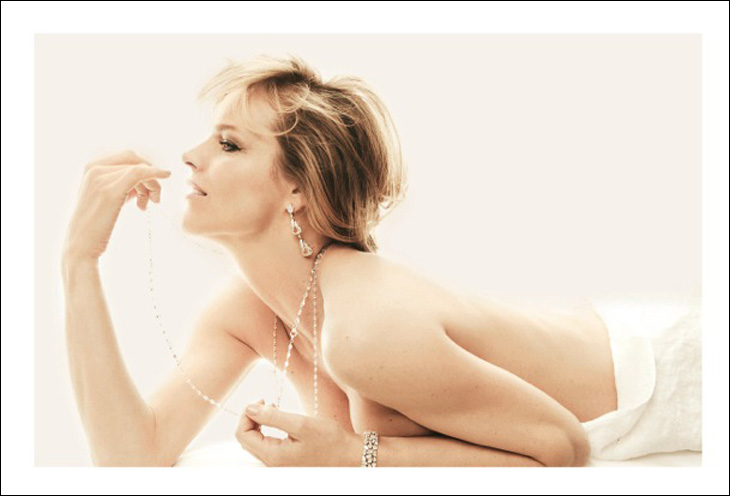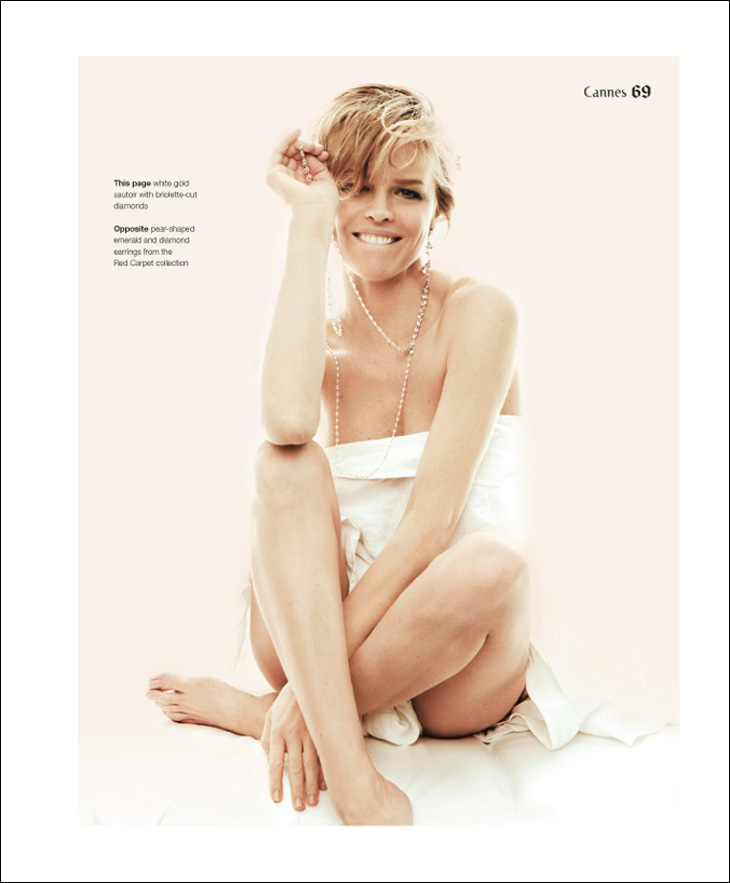 Supermodel Eva Herzigova is represented by prestige modeling agencies such as One Management in New York City, Marilyn Agency in Paris, d'management Group in Milano, while in London her modeling career is under the care of Storm Model Management.
Top fashion and celebrity photographer, is represented by 2b Management, for more of his and work of his fellow creatives log on to 2bmanagement.com.