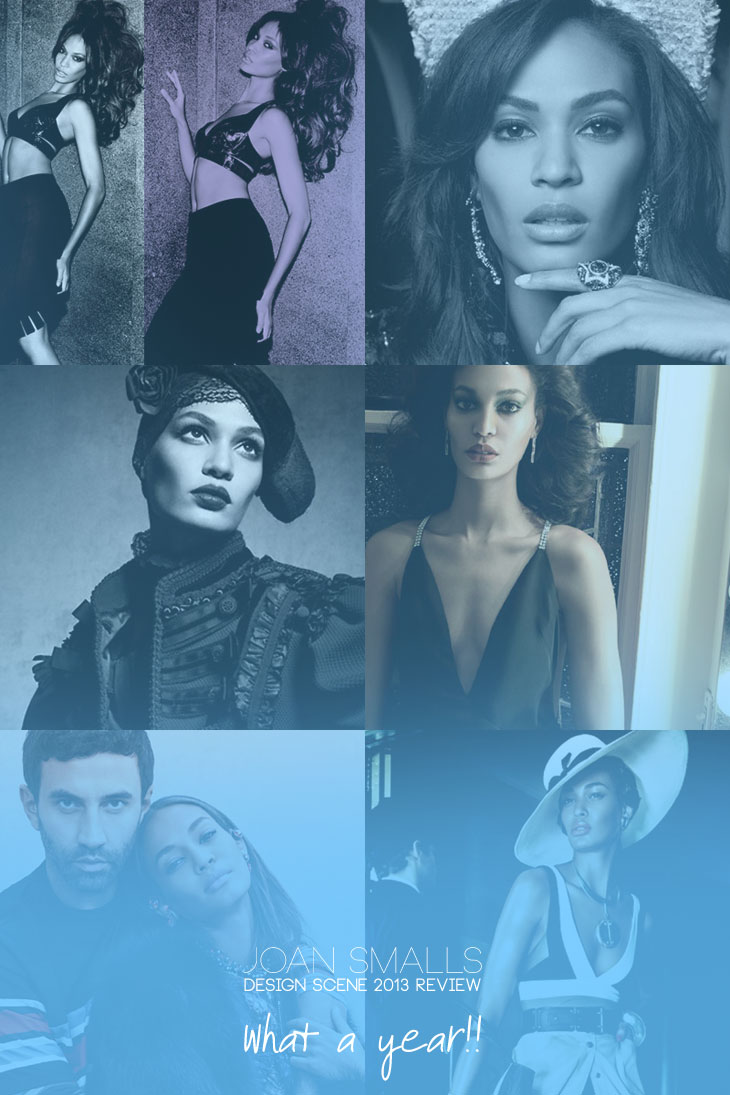 Top model Joan Smalls has certainly entered the domain of supermodel stardom with her unparalleled 2013 portfolio. What a year it has been for Joan Smalls, she has graced the covers of Vogue editions around the globe, Elle, GQ Style as well as two edition of the prestige i-D magazine. Headlined top campaigns, such as Boss, and Versace, but also stomped the runways for fashion's greats such as Chanel, Balmain, Versace, DKNY, and many more.
Also, let's not forget her Yonce appearance as well as the dazzling Victoria's Secret walk.
At Design Scene we tried keeping up with Ms Smalls, therefore we are starting our end of the year lookbacks with the always mesmerizing Joan. Discover the most memorable moments below: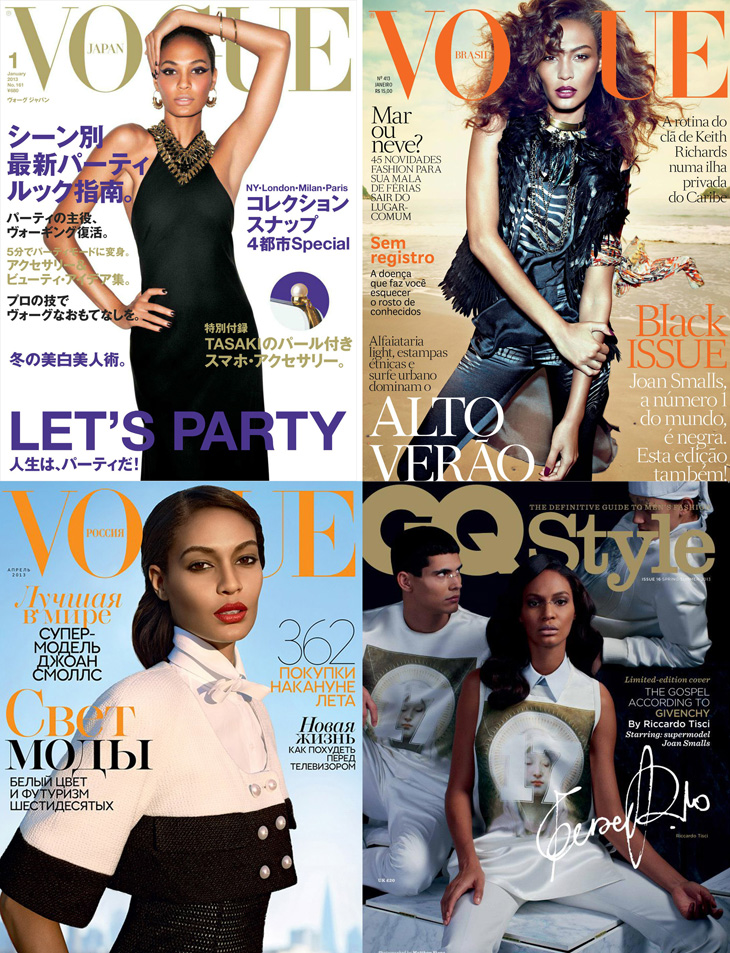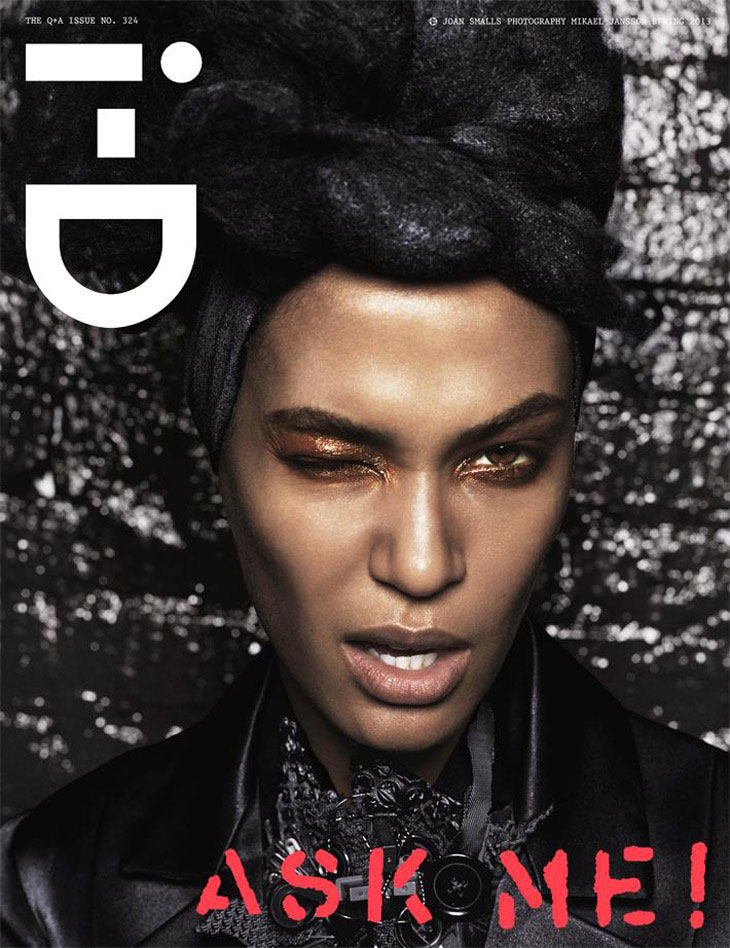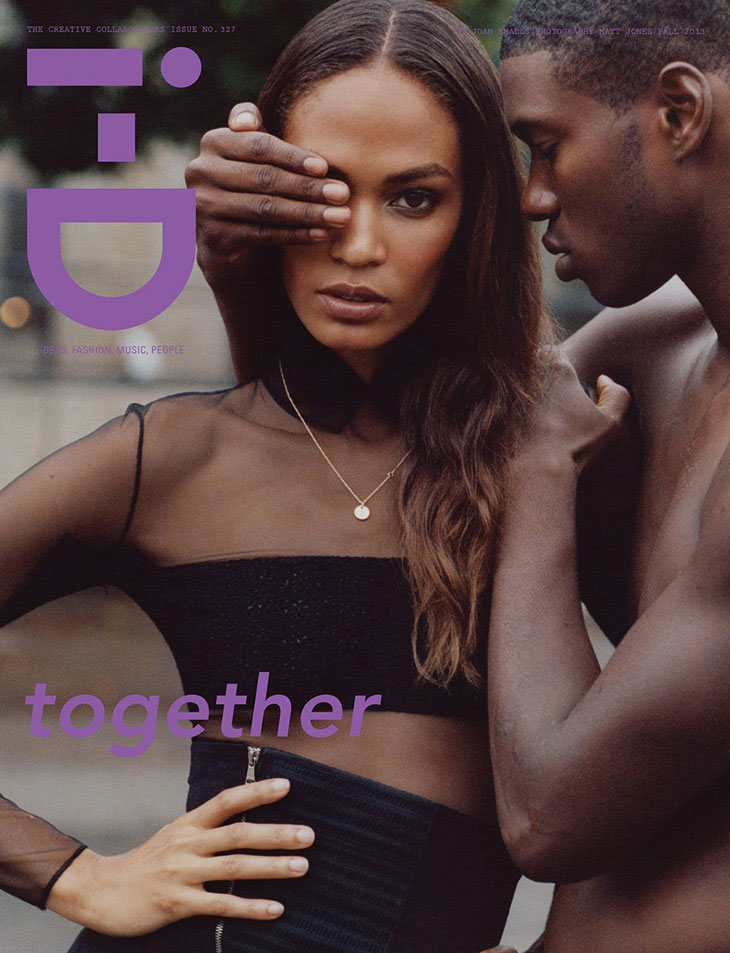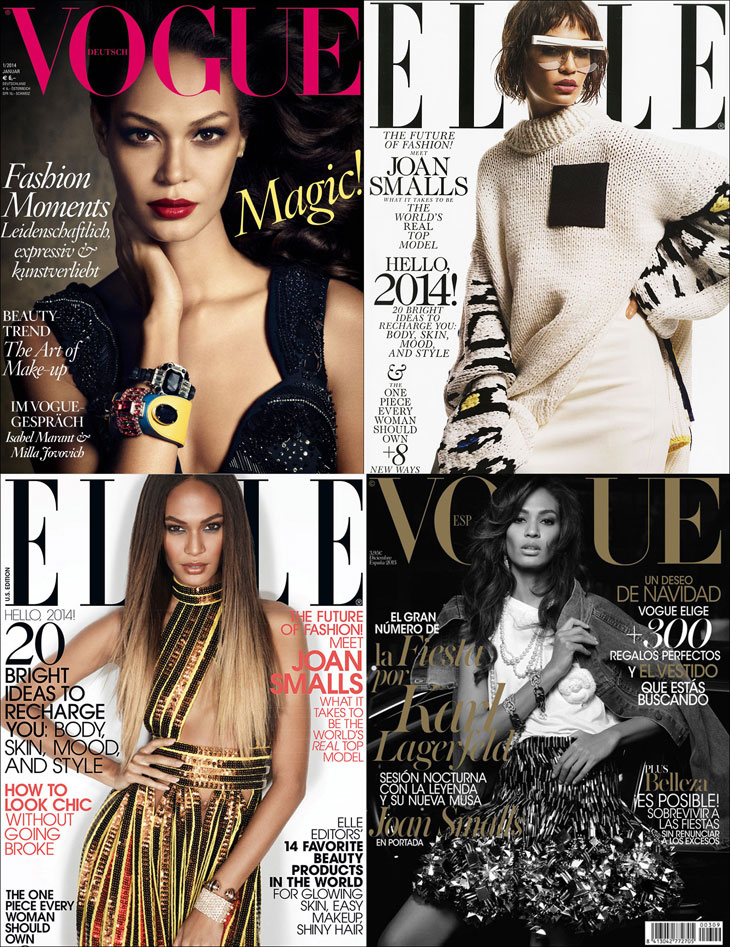 In 2013 Joan has taken a pivotal role pushing for diversity in fashion. Magazine editors have featured Joan throughout the year, enlisting her for the covers of Elle, Vogue, and i-D. But perhaps the crown jewel is the latest cover, starting of year 2014 Joan is fronting the cover of American Elle (both newsstands and subscriber edition). The magazine has for years shied away from selecting models for their front. Not only is their latest issue celebrating diversity, it is also shining back the spotlight on a model. Allowing them back on one of America's major fashion glossies.
"There are people in the industry who are advocates, who support diversity. And there are people who do not. I don't get it. Beauty is universal. These doors have to open. People hide behind the word aesthetic. They say, "Well, it's just that designer's aesthetic." But when you see 18 seasons in a row and not one single model outside a certain skin color…?" – Joan for American Elle.
Joan is also the first black model latina face to be signed as the face of the makeup giant Estee Lauder.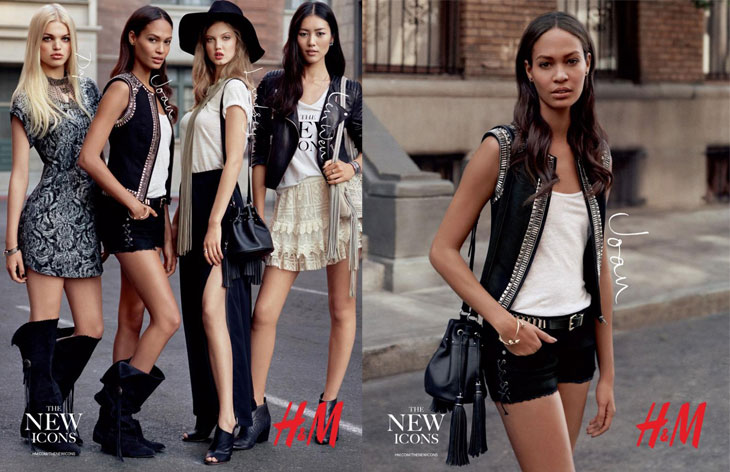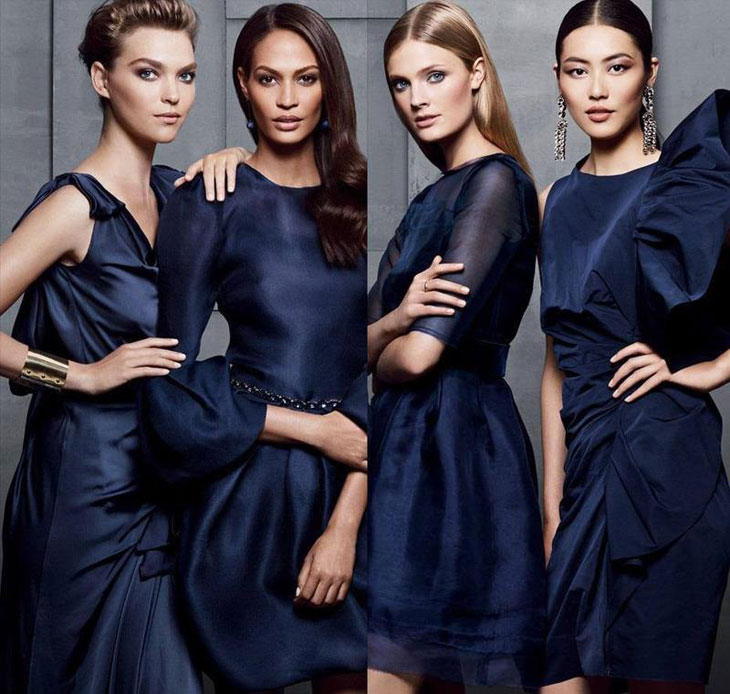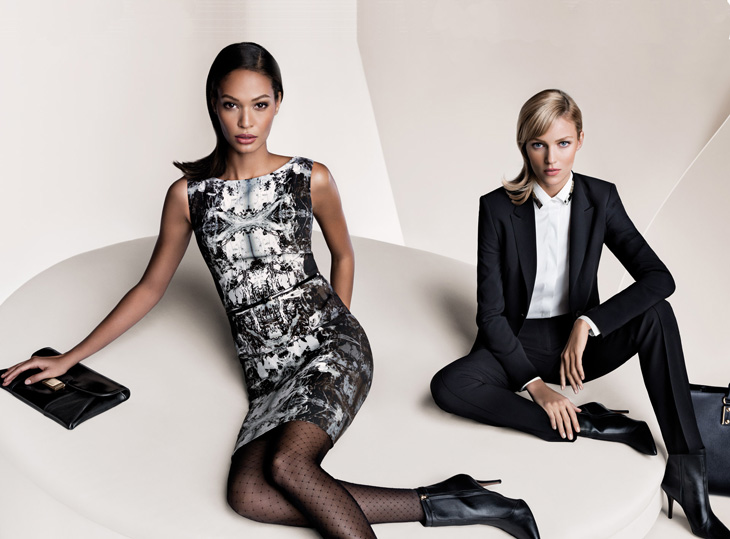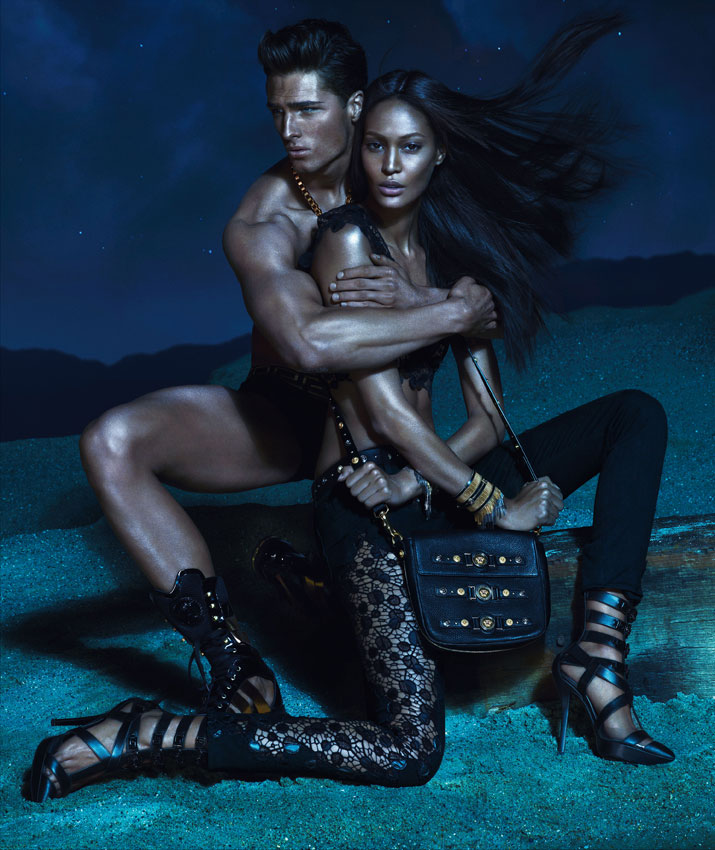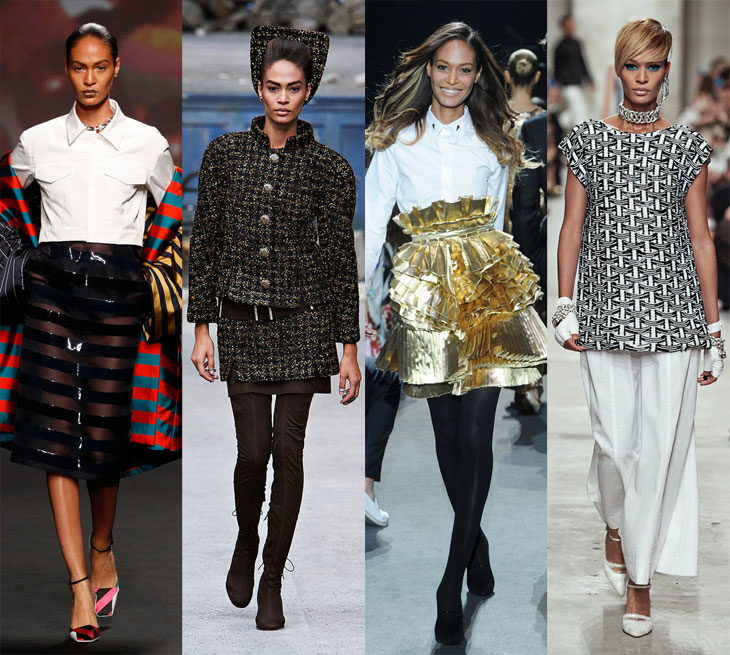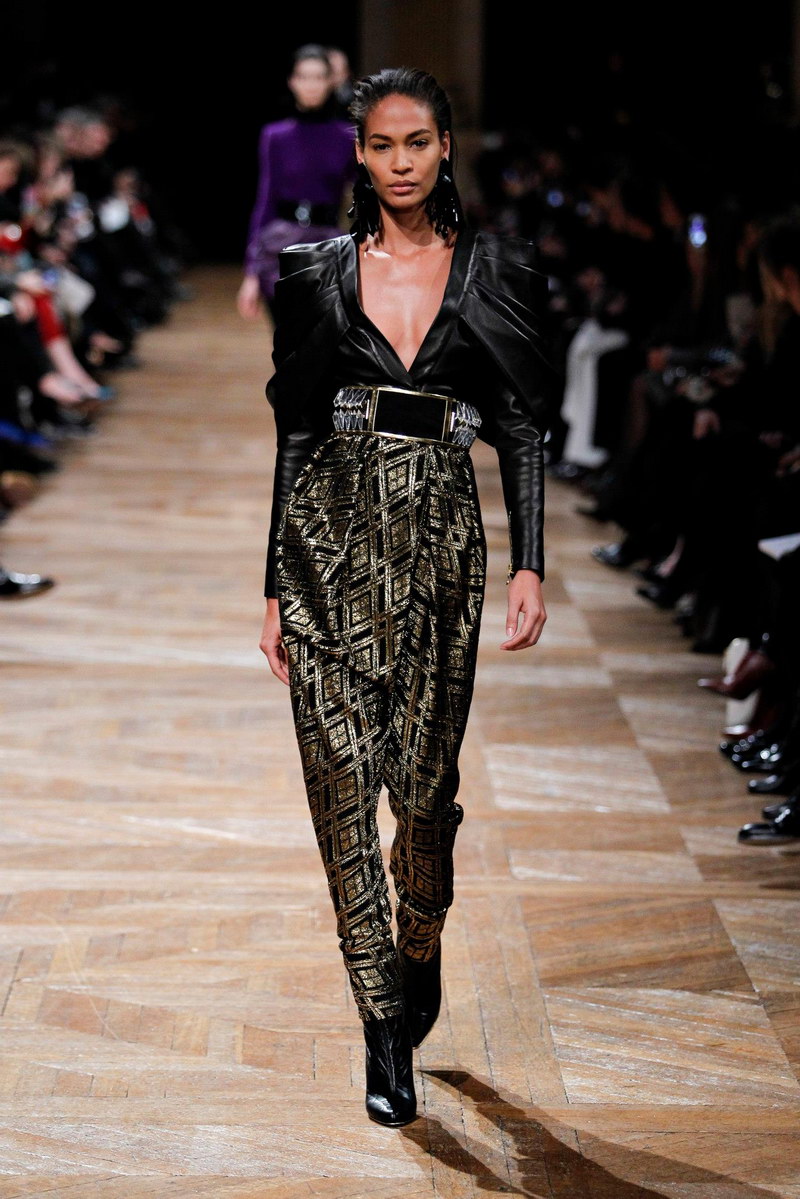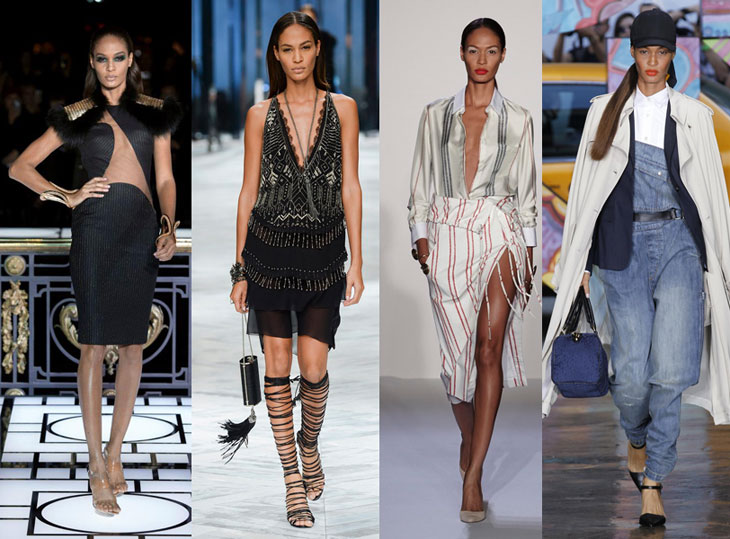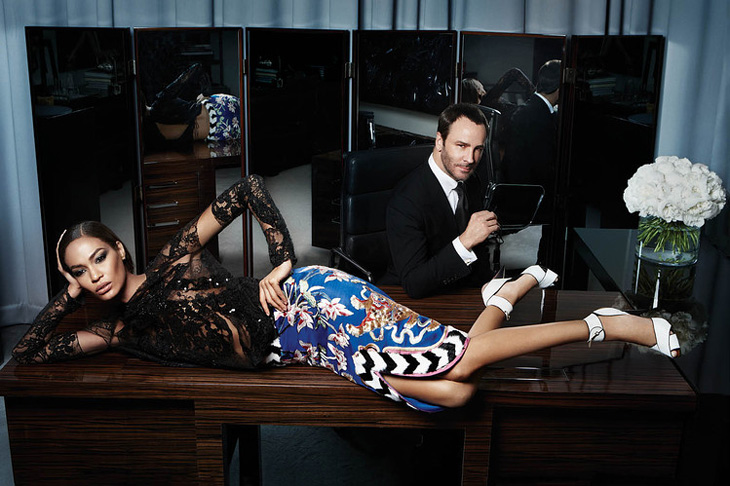 Joan's runway moments in 2013 list numerous top brand on fashion weeks in Milan, Paris and New York. And again not to forget Victoria's Secret of course, as well as costarring role alongside Beyonce in her Yonce video (above). Joan is represented by the world renowned IMG Models.
FOR MORE BROWSE JOAN SMALLS CATEGORY ON DESIGN SCENE.
Edit: Liya Kebede is actually the 1st black woman to be the face of Estee Lauder, Joan is actually the first Latina model for the brand.*