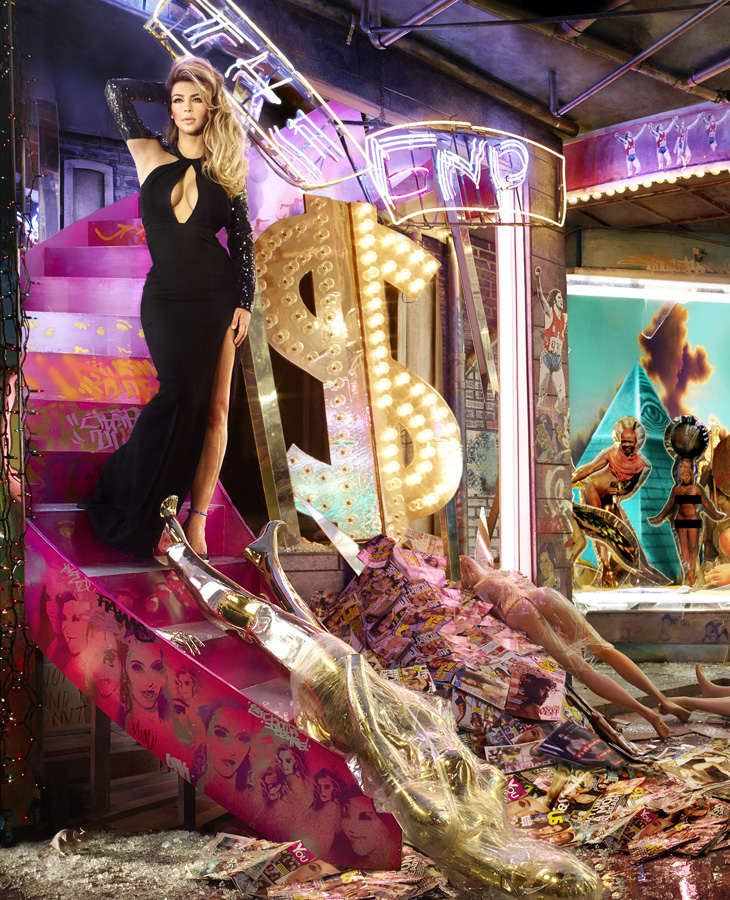 Art photographer David LaChapelle delivers the Kardashians Christmas Card for the festive 2013 season. The colourful holiday hard features a glamorous version of the all-american family (well most of it). Kardashian and Jenner ladies, Kim, Kourtney and daughter Penelope, Khloe, the one and only mamager Kris, Kendall and Kylie Jenner take the spotlight, while men of the family are represented by the glass-enclosed Bruce Jenner and the ever adorable Mason.
LaChapelle in his signature style uses bold colours, and places the famed family in a Hollywood inspired setting. The apocalyptic carnival set is covered with numerous tabloids (including Kim's infamous W Magazine cover!) alongside the iconic imagery of the Kardashian clan.
The holiday card release coincides with the start of the new Keeping Up With The Kardashian season. No worries the photo shoot itself is featured in one of the new episodes (as well as the Kanye proposal). Never straying away from controversy, LaChapelle once again proves his talent. His imagery is easy to consider art, however can we count in the Kardashians as well?
Have a better look of the iconic shot below: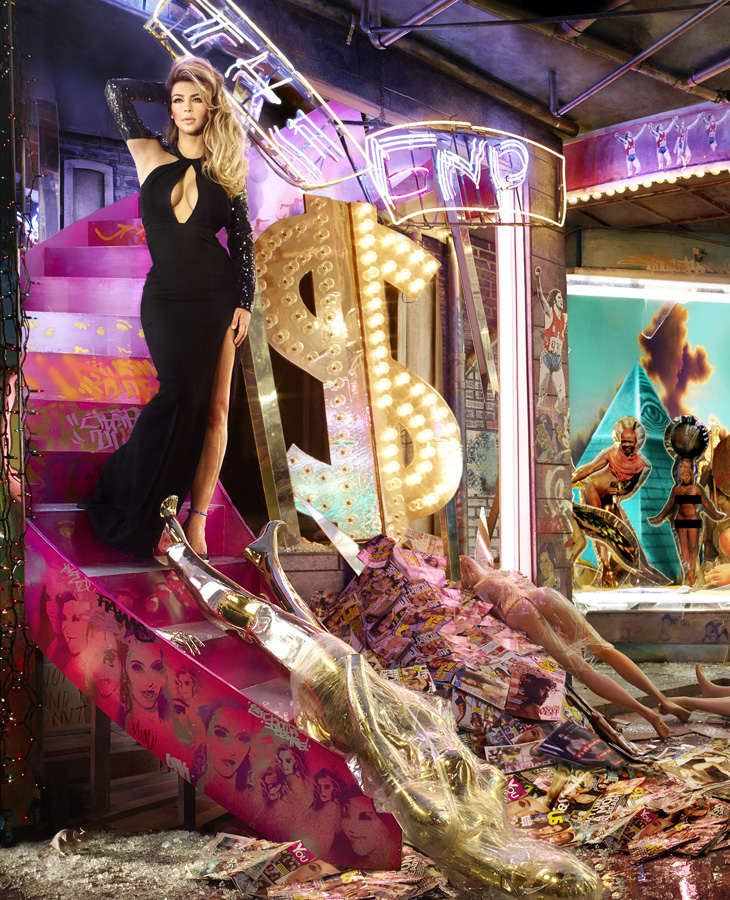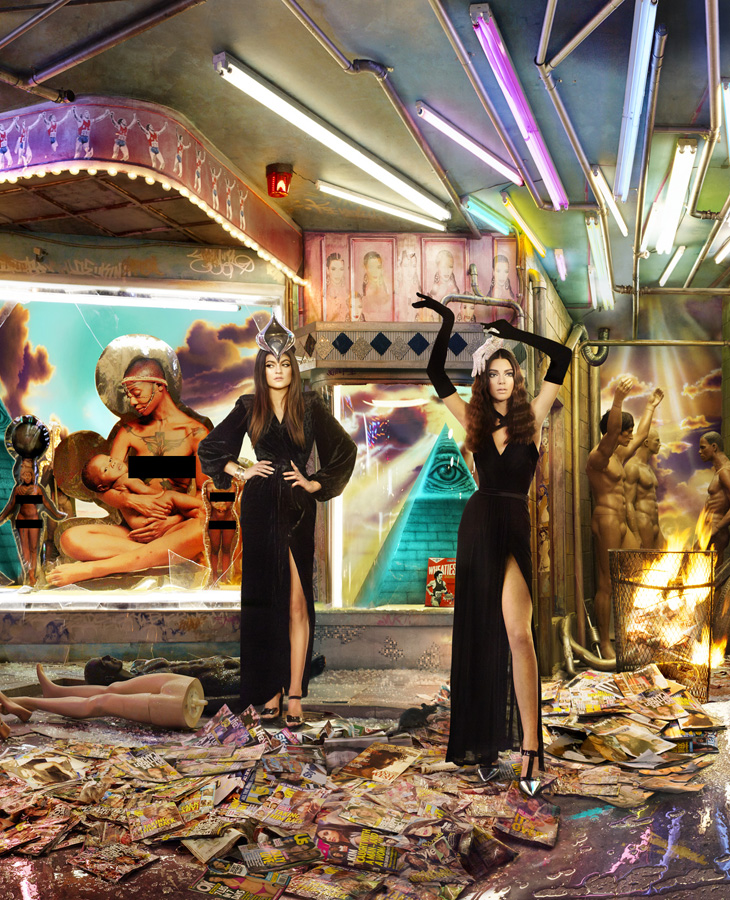 For more of David's mesmerizing work log on to his official web portfolio page
www.davidlachapelle.com/current
.