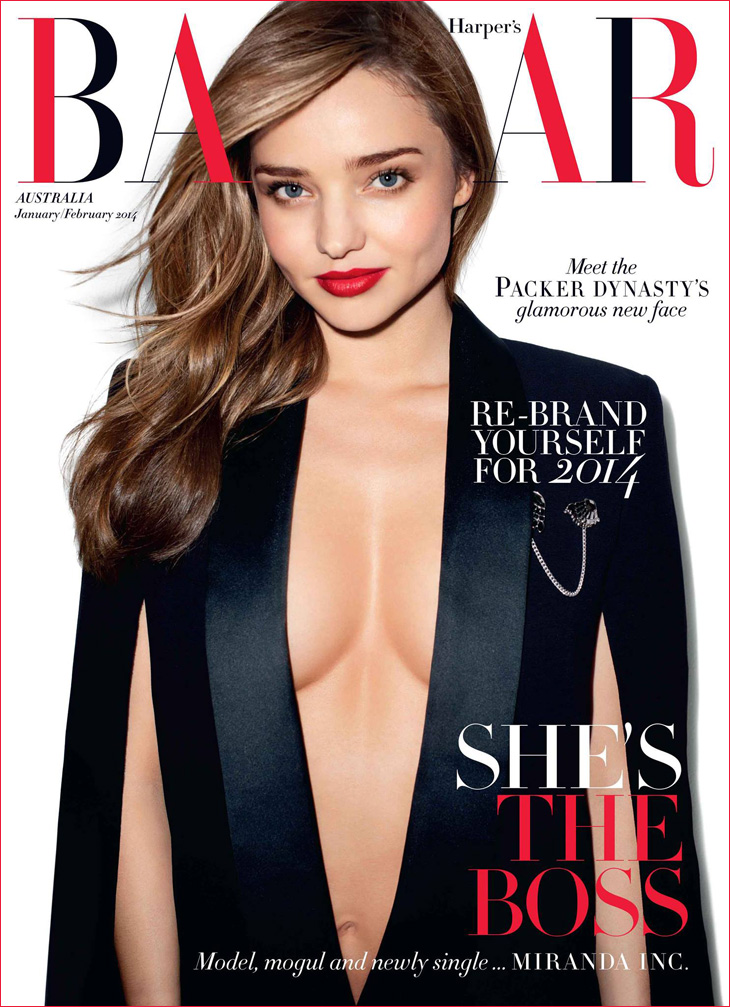 The recently separated supermodel Miranda Kerr looks stunning as ever for Harper's Bazaar Australia cover shot by the prolific Terry Richardson (despite the Miley-Cyrus-Outrage). Miranda is represented (almost globally) by the prestige IMG Models.
"When I got the contact sheets back there was this one image, two frames," Mr. Richardson said. "There was a shot of a girl, with her legs open, she had white panties." Then he noticed that her pubic hair was visible. "When I was shooting her, I didn't see that," Mr. Richardson said, adding, "It's like a happy accident."
Ms. Hamnett used the image in a subsequent ad. "People think you did it on purpose," Mr. Richardson said of the shock value. "But to me it doesn't really matter. It was still a cool image."
Mr. Richardson has become known for a kind of glossed-up 1970s porn chic that is popular in high fashion. In the past 25 years he has been hired by Gucci, Miu Miu, Jimmy Choo, French Vogue and T: The New York Times Style Magazine, and has chronicled his sexual escapades in lavish photography books. He seems to revel in making viewers squirm while his subjects, often naked or nearly so, wink at the camera.
"That's why we like him," said the actress Chloë Sevigny, who has known him since 1995. – extract from The Naughty Knave of Fashion's Court piece on Terry by The New York Times.
For a sneak peek of the revealing cover story log on to www.harpersbazaar.com.au.