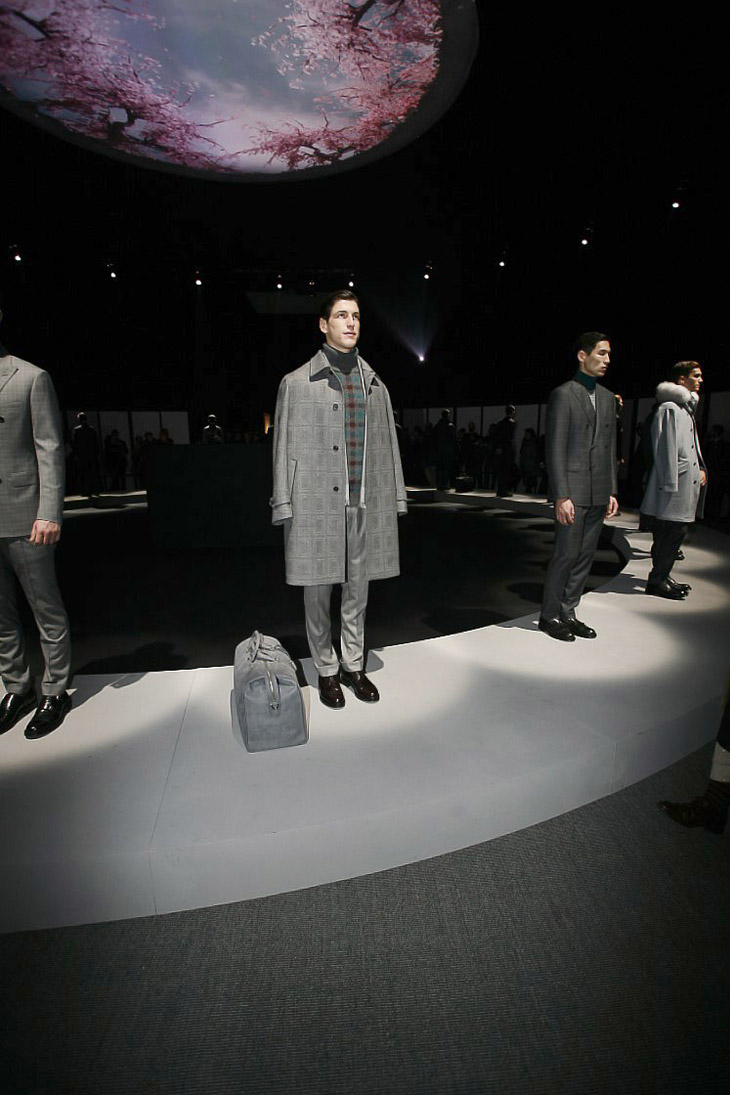 Brioni presents its Fall Winter 2014 collection during the recently wrapped up Milano Fashion Week. Nobody could deny describing Brioni as a definition of classic Italian menswear, nonetheless while remaining classic the label also redefines the contemporary trends.
This time in doing so, Brioni designers went through the archives, showcasing the sentiment of Japan and the far east. The undeniably elegant collection, brings the spotlight on two essential pieces for the season, the men's coat as well as the suit itself. The hand luggage while standing on its own, comes also as the perfect addition to the new designs. Often over-sized its reminiscent of a travel mood but it also displays impressive note of craftsmanship.
For the past few seasons, just like this summer with a presentation at Accademia di Brera, and a year ago at Palazzo Serbelloni in Milan, this time the house opts once again for a presentation. To show the new designs the house took the space at Milan's Museo dela Permanente. The success of Brioni's menswear presentations brings to question the need for a runway show. While a runway show certainly has its momentum, Brioni has continuously shown the benefits of presenting new designs in an almost an art exhibition of a manner. Not only do the guests have more time, and what's important are not rushed, they also have the opportunity to have a better look of the outfits.
Continue below for our images from label's Fall Winter 2014 menswear presentation held during Milan Fashion Week as well as just a video fragment of the atmosphere.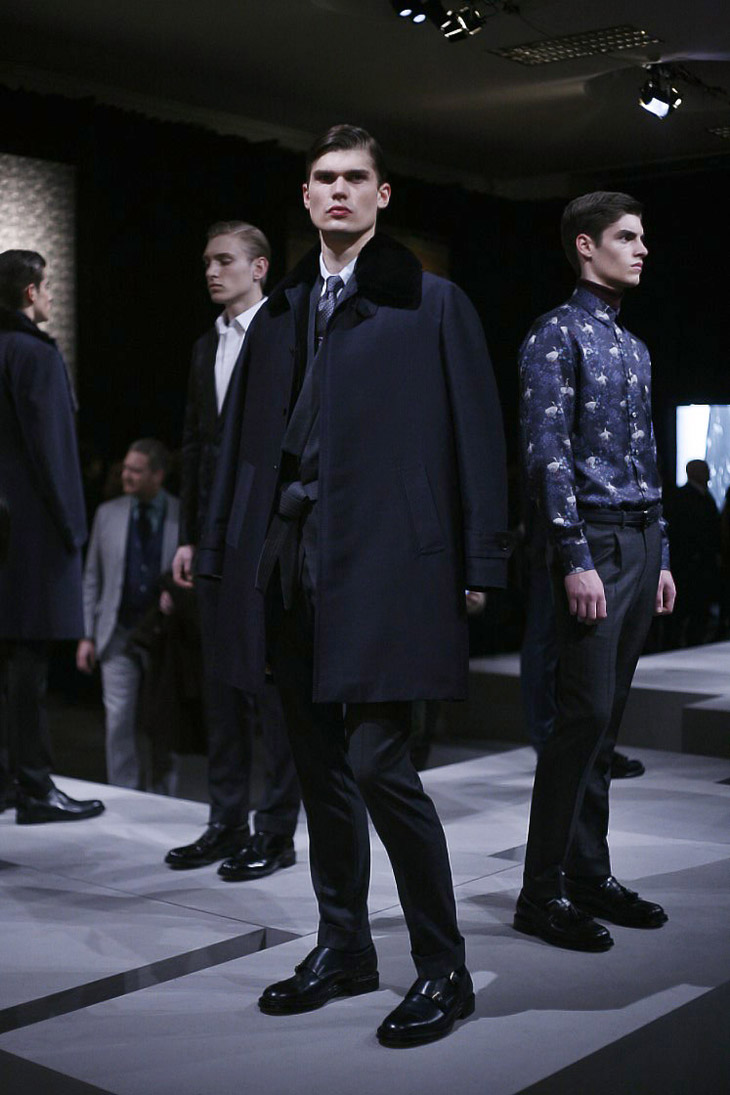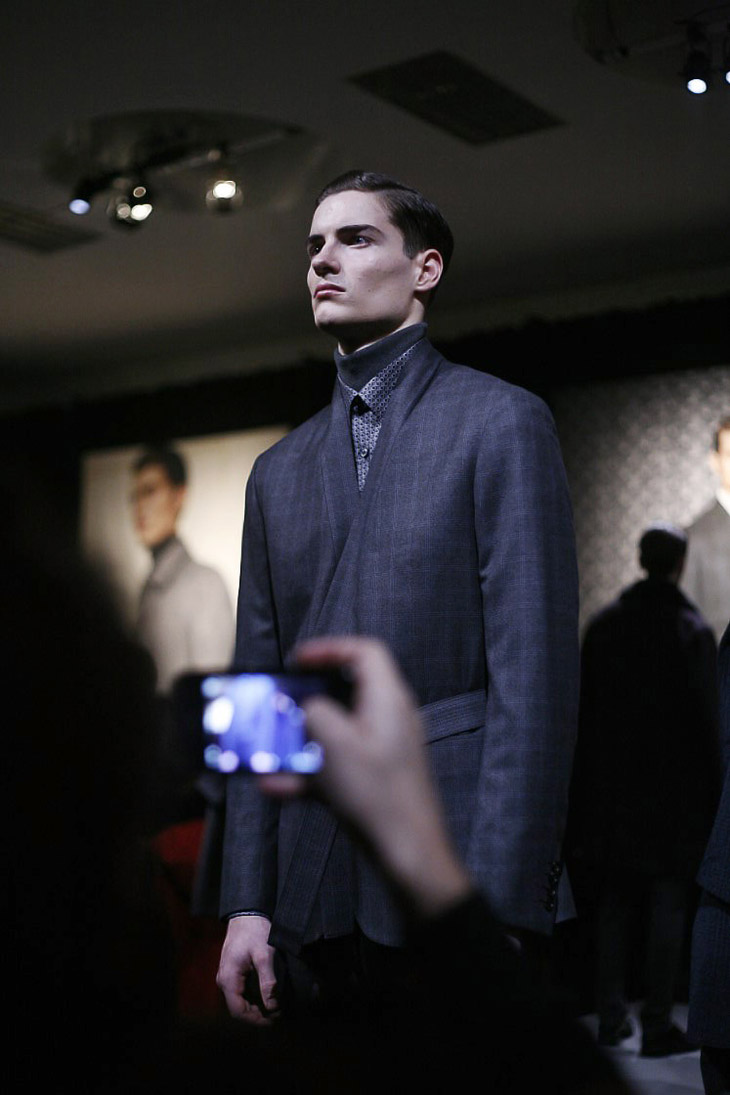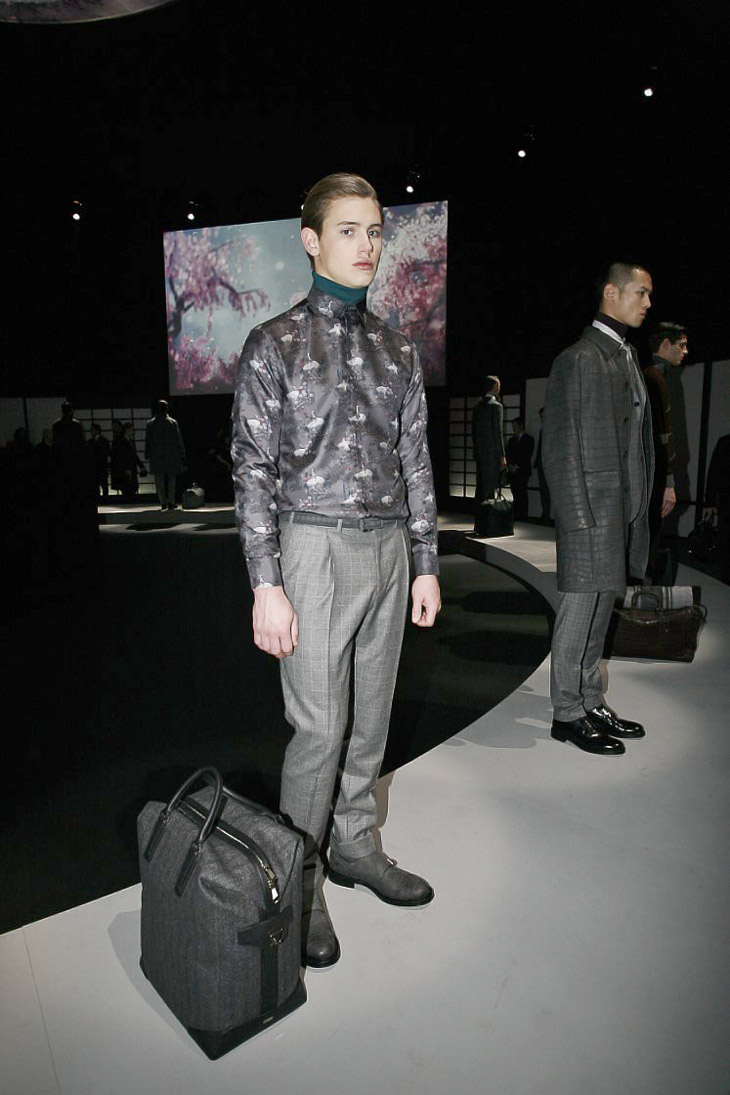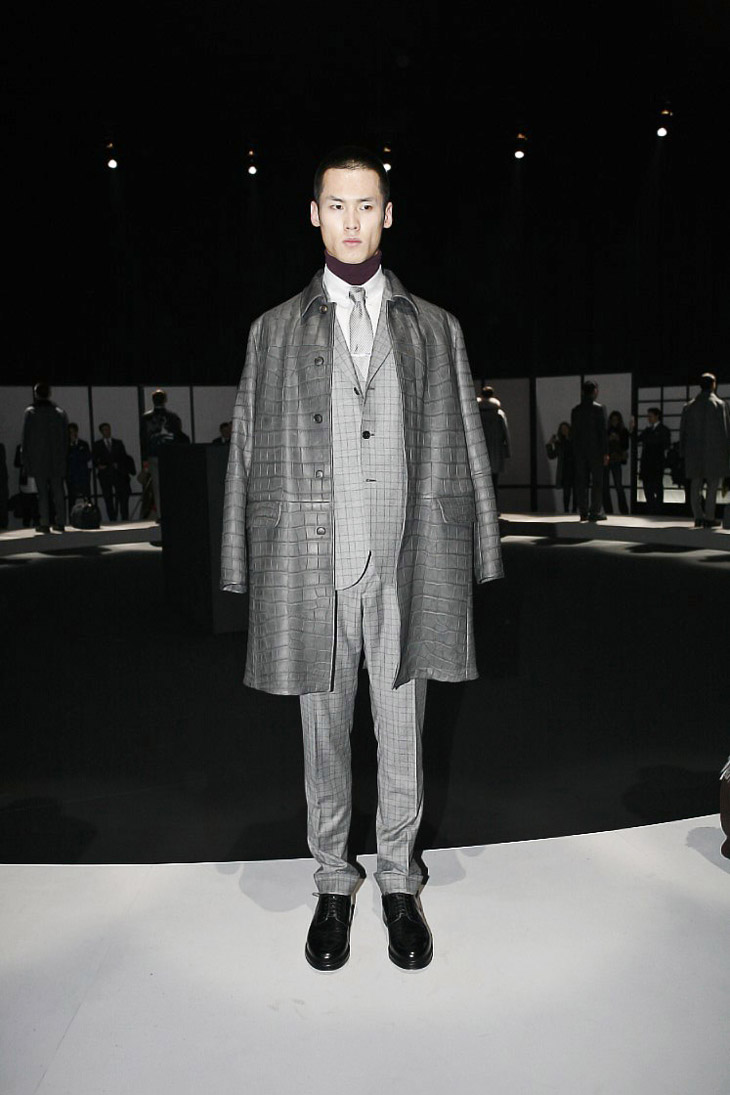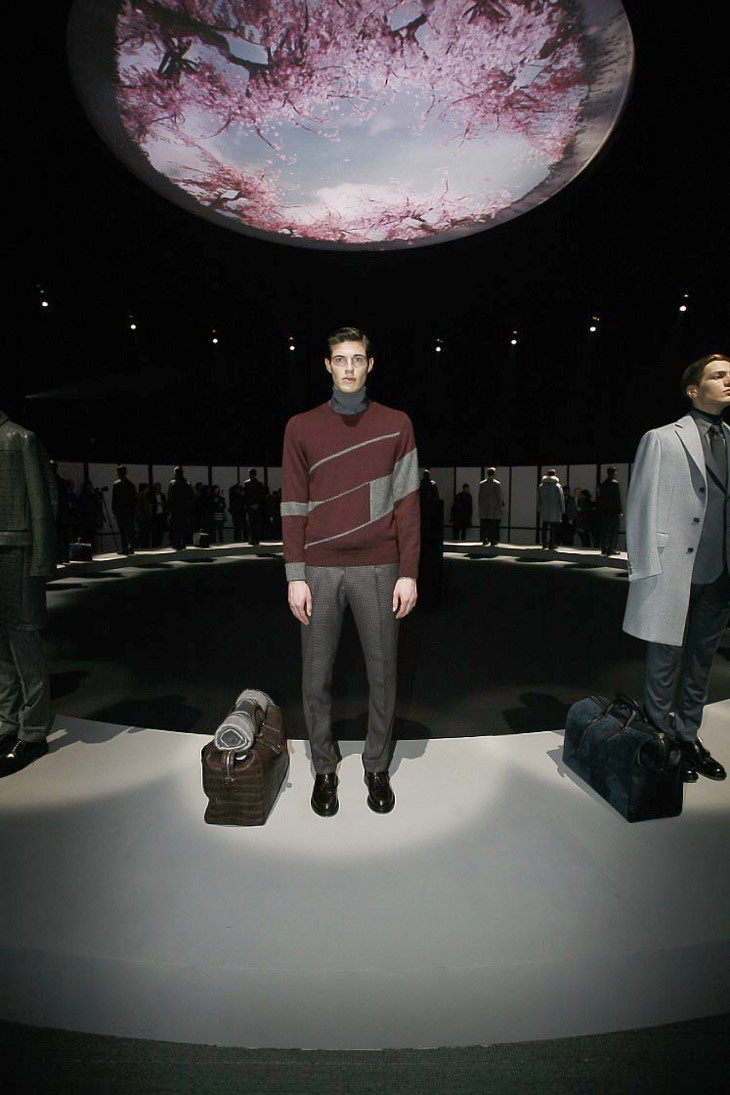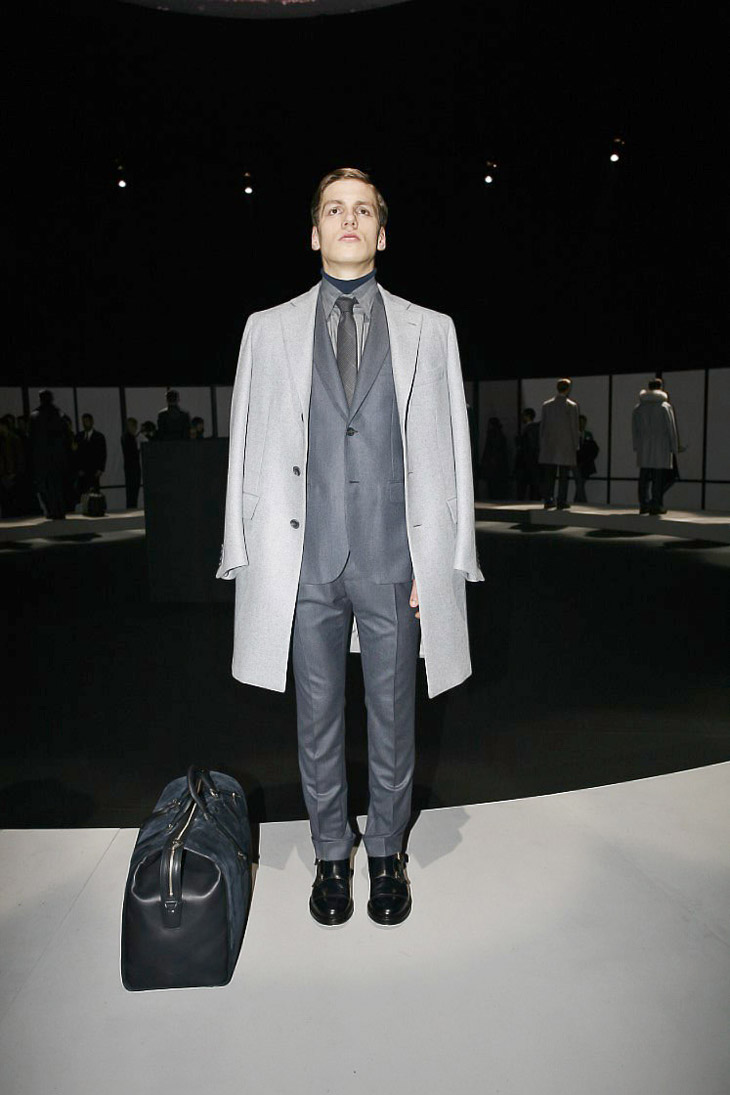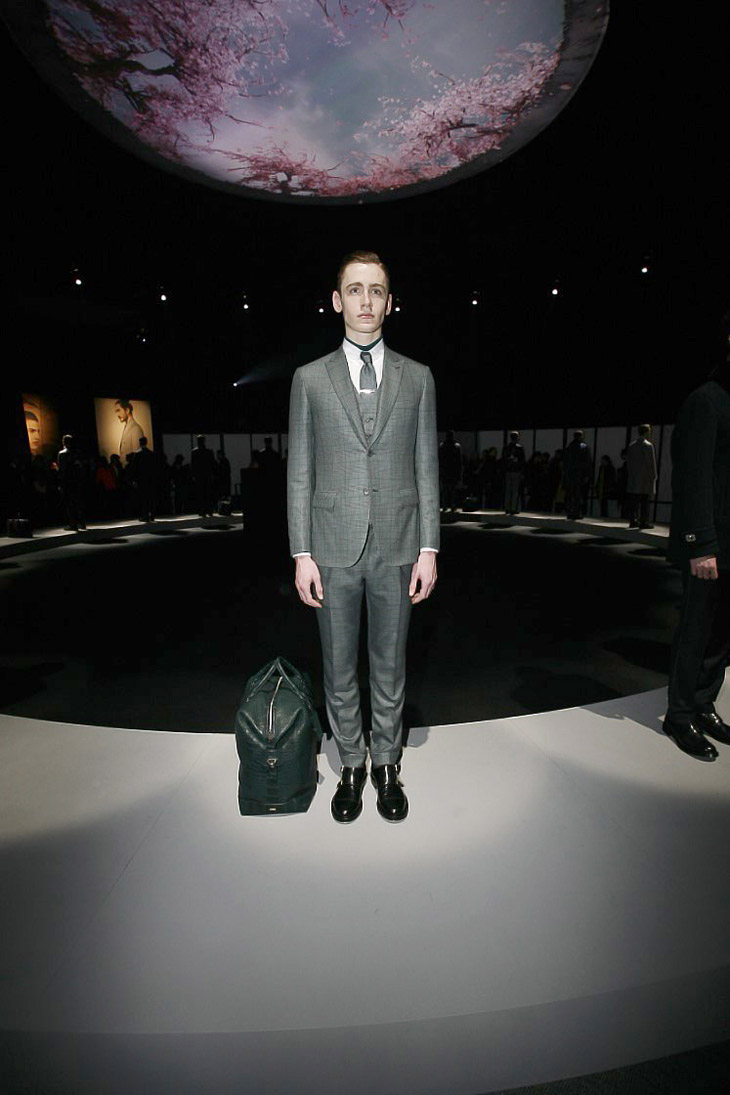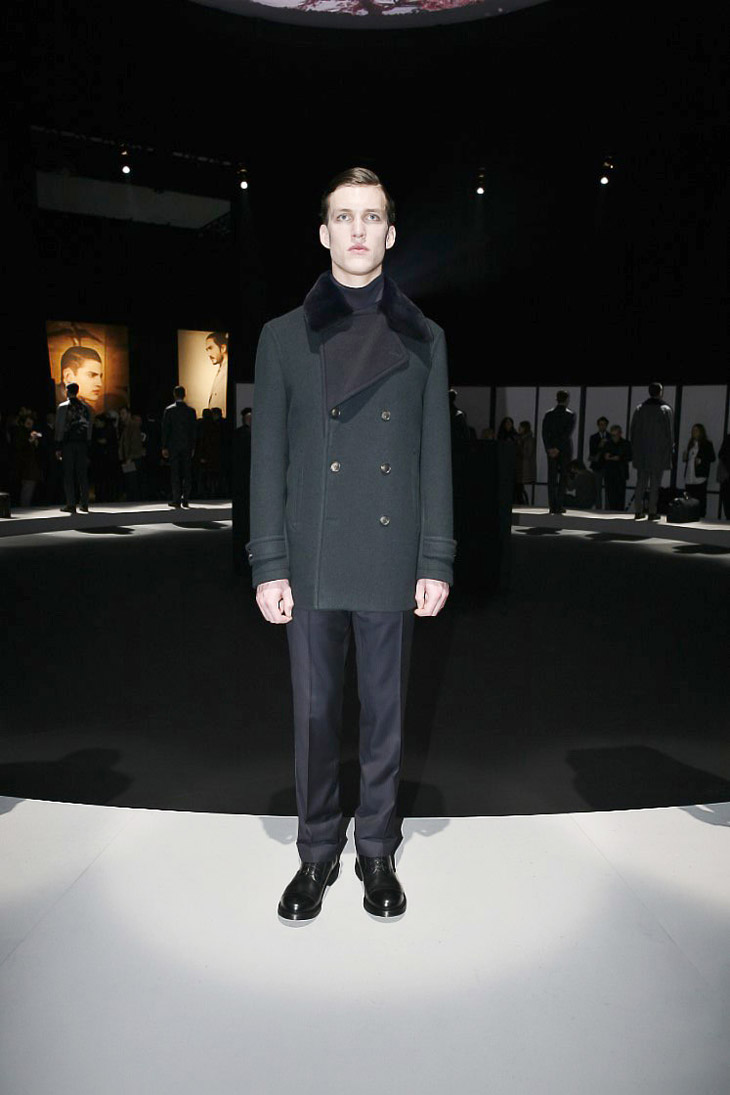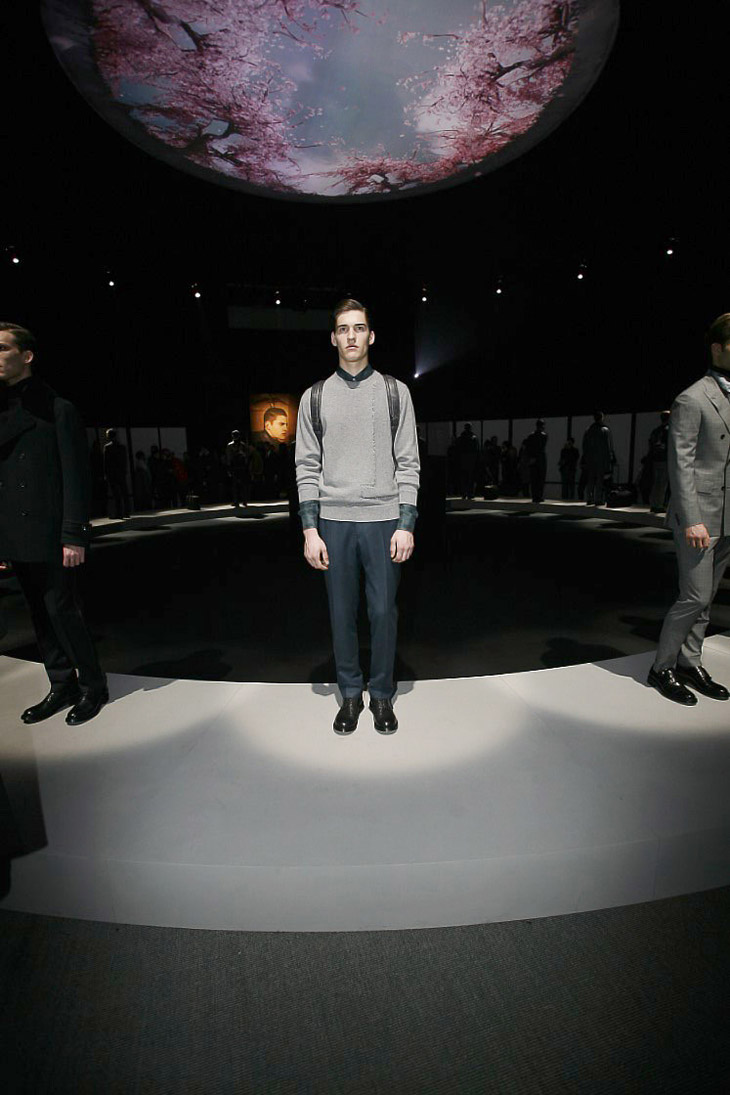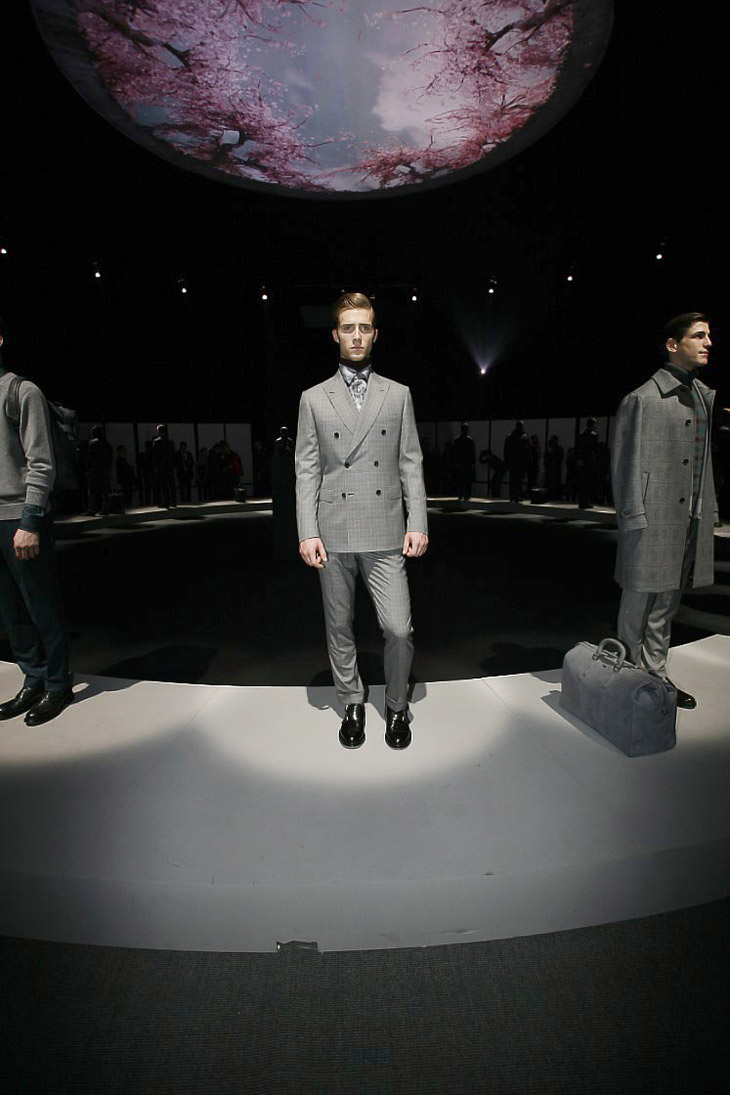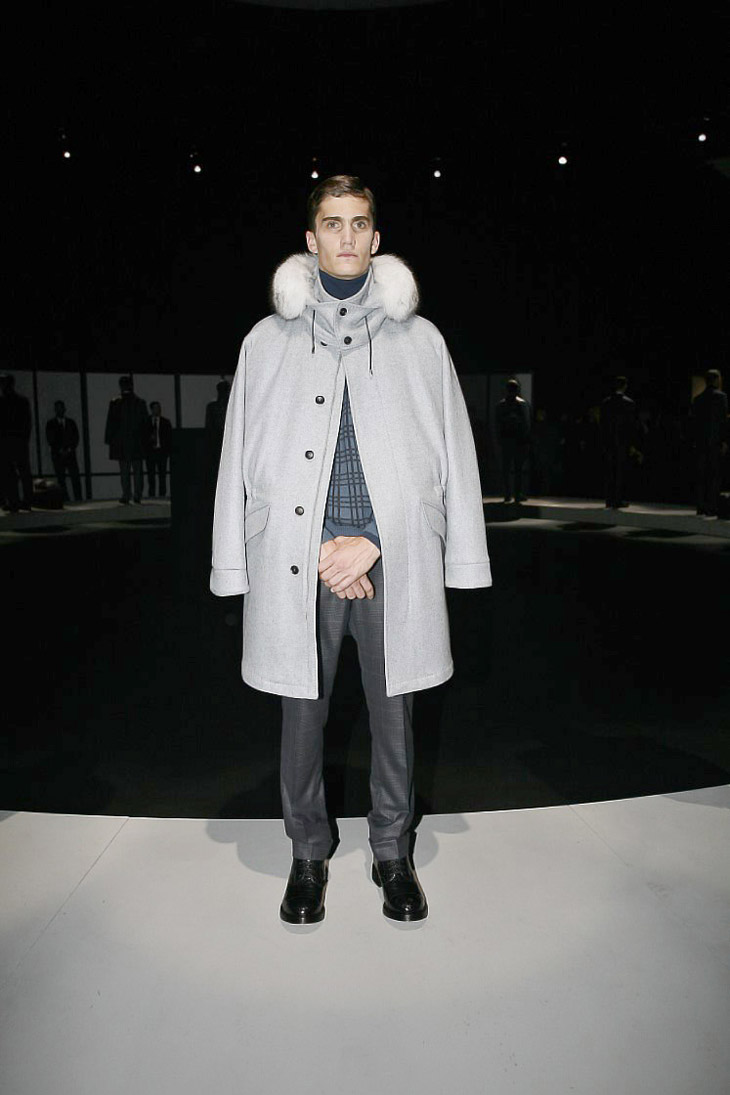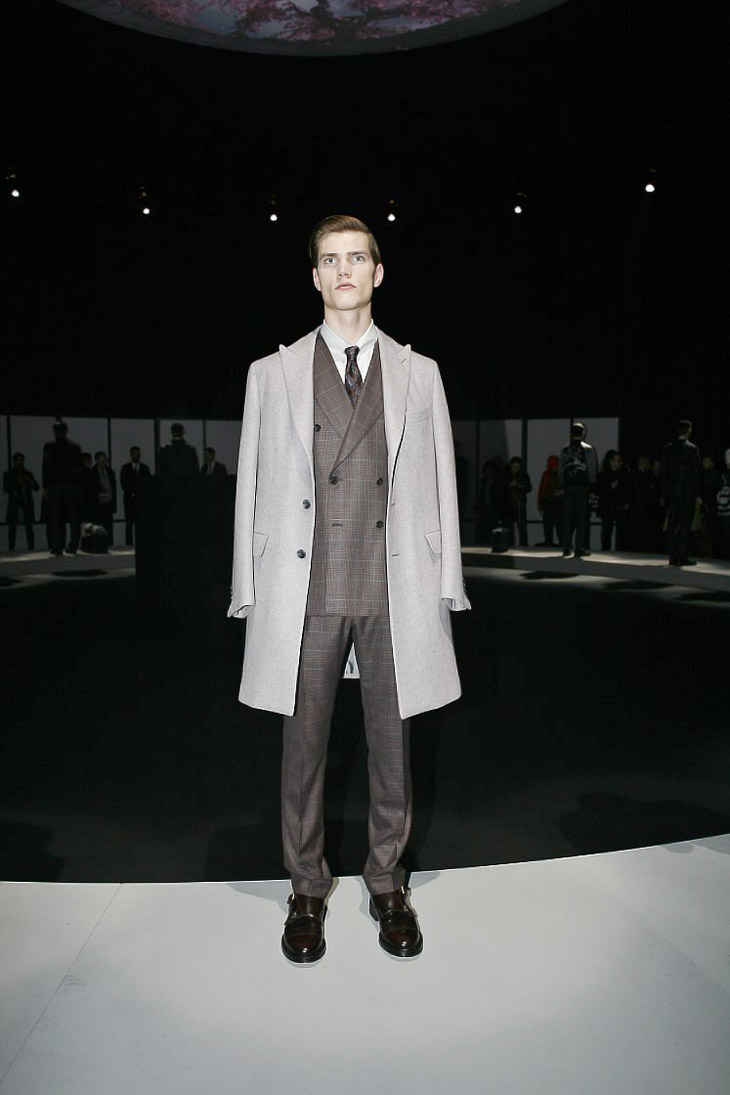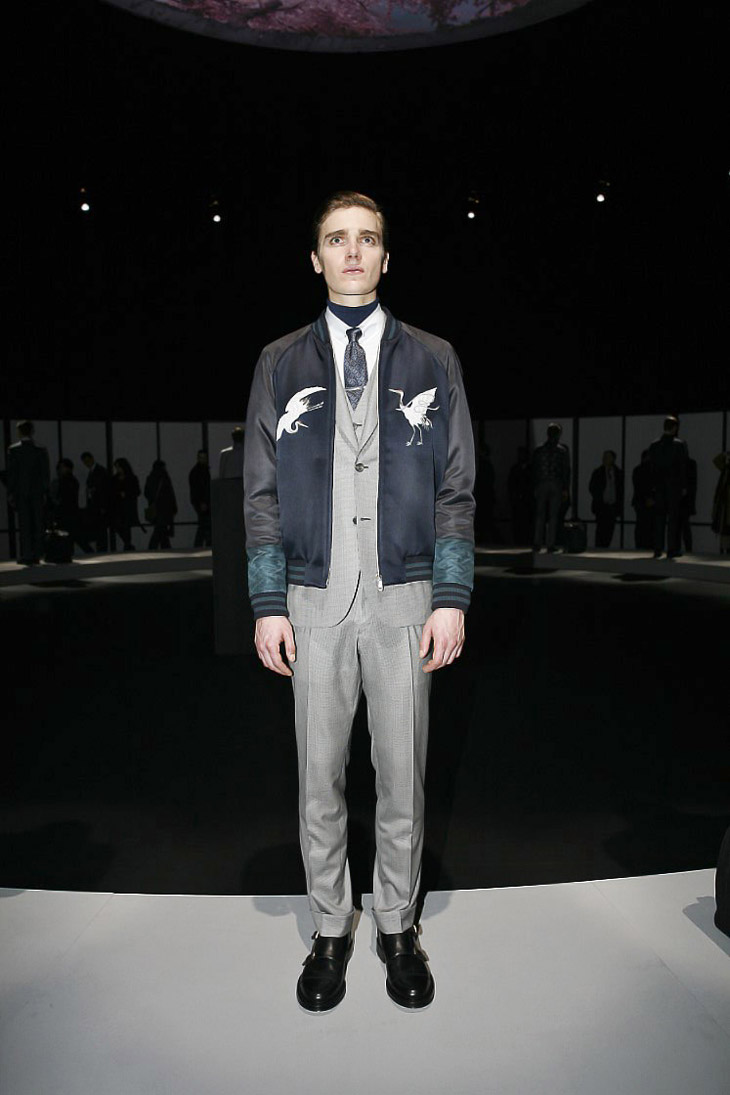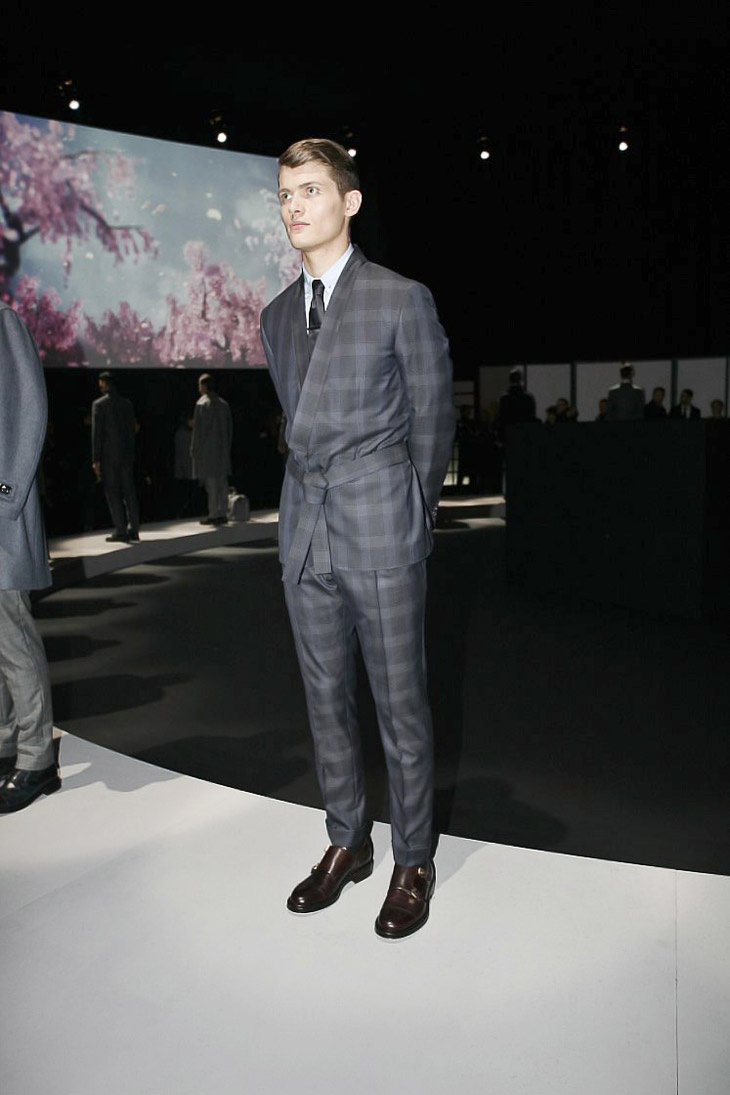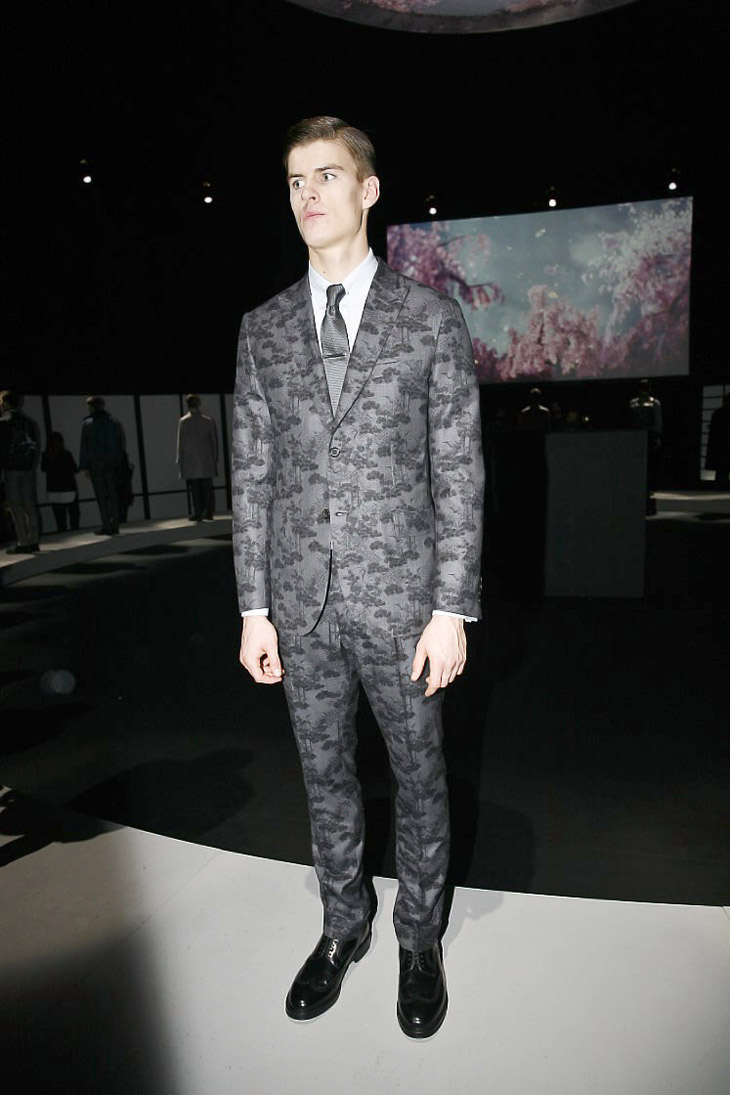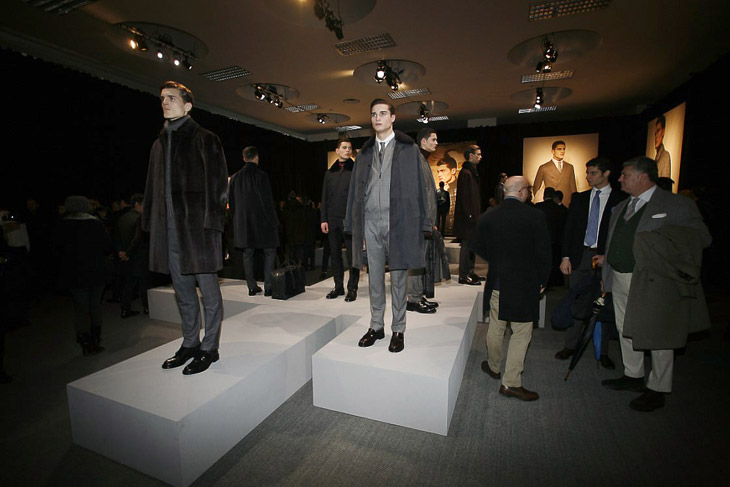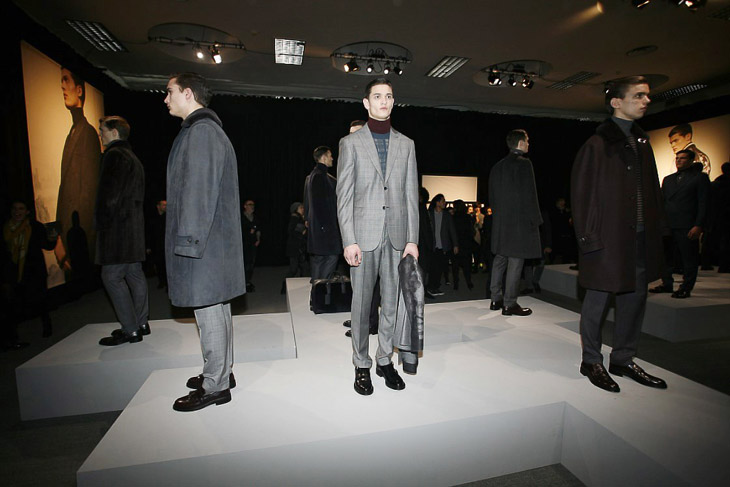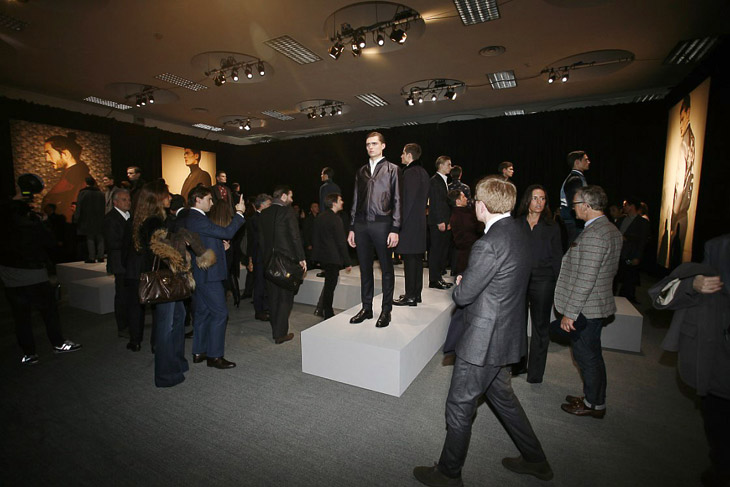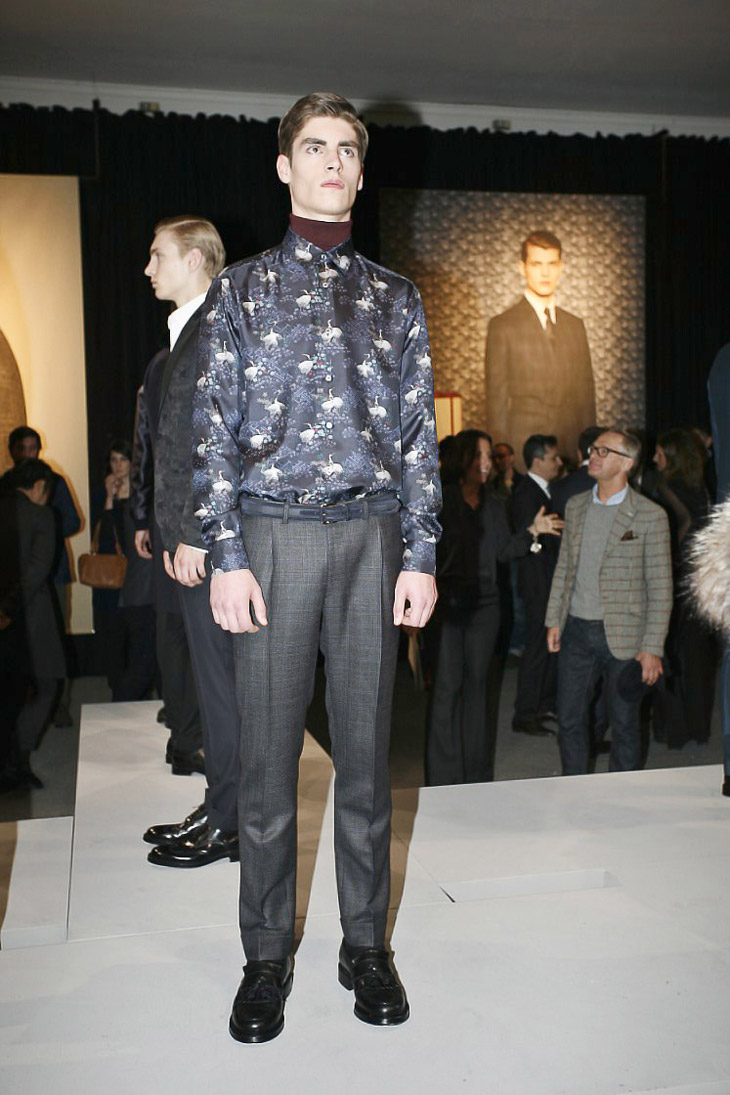 Models: Chris Bunn, Dominik Bauer, Jae Yoo, Jon Hjelholt, Julien Nielsen, Matt Woodhouse, Ryan Taylor, and Paddy Mitchell among other.
Website: www.brioni.com | Photos by Igor Covor, review by Zarko Davinic @designscene