Like no other Jil Sander design team once again proves they truly are the masters of contemporary menswear. As one of the most anticipated shows of Milan Fashion Week the runway presentation at labels HQ, has certainly left all of the fans of the label content.
The classic cuts which define menswear for centuries, are displayed in a Jil Sander manner. The showcased pieces while often minimal are designed with an exemplary attention to detail. Garments are going hand in hand with the autumn winter season, tho the spotlight is shining on the coat itself. The design lines shape Jil's coats often in an armor-like shape, resulting in deliverance of eye-catching outerwear pieces. As the invite itself (see it below) announced bubble wrap texture and purple coming into play, the designer did not forget the classic winter black as well as the shades of gray. Seasonal leather and wool come as the dominant materials, while inner layers are far lighter predominately due to no doubt warm outerwear designs. Even allowing a short-sleeve here and there to come into play.
While the collection was designed by the notion of the designer herself, the audience eagerly expected her last bow (for now). Yet Mrs Jil Sander was a no-show. Nevertheless the fall winter 2014.15 menswear collection truly represented her very own vision, whether she took part in it or not. We did not ask for clarification of it, so let it remain a mystery. It is frankly the way we would prefer it this time.
Discover below some of our favorite looks captured by our fashion week photographer Maud Maillard. (Do not miss the runway video above for a different view of the FW14 by Jil).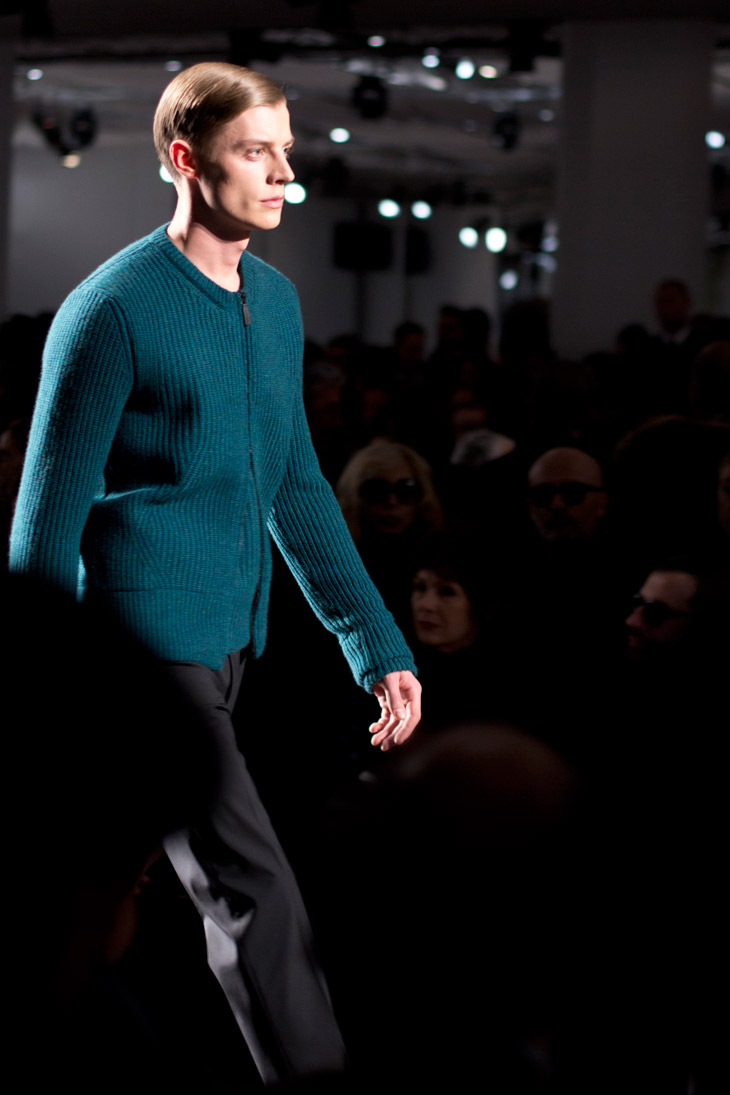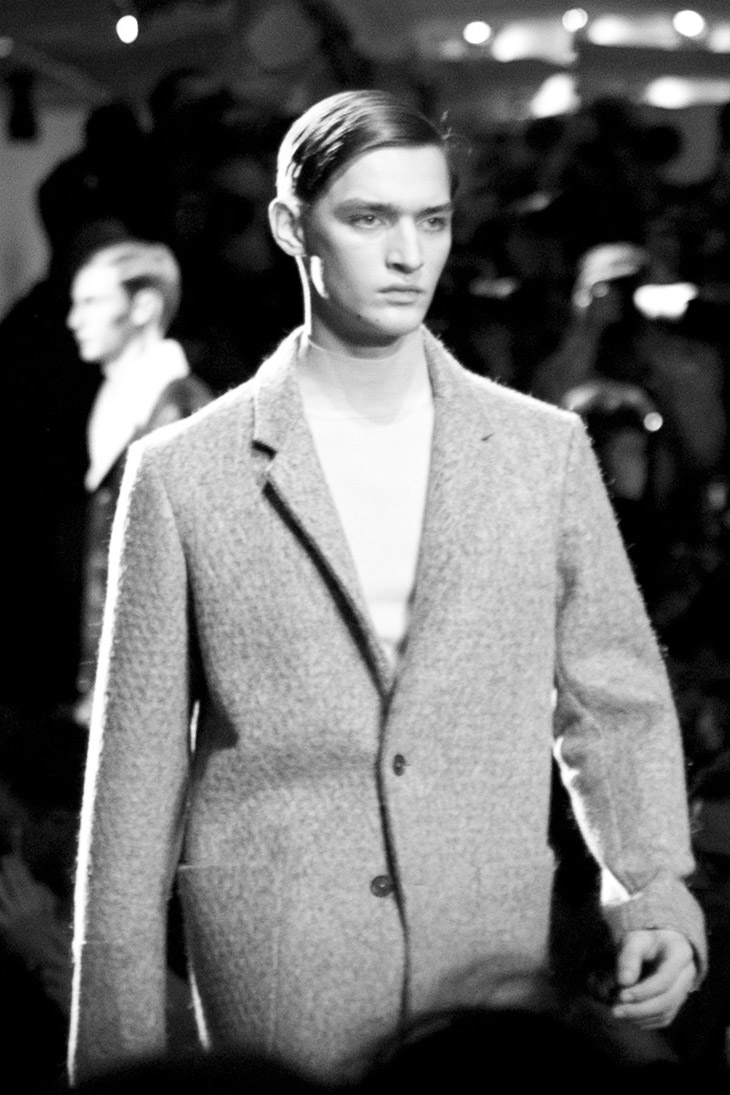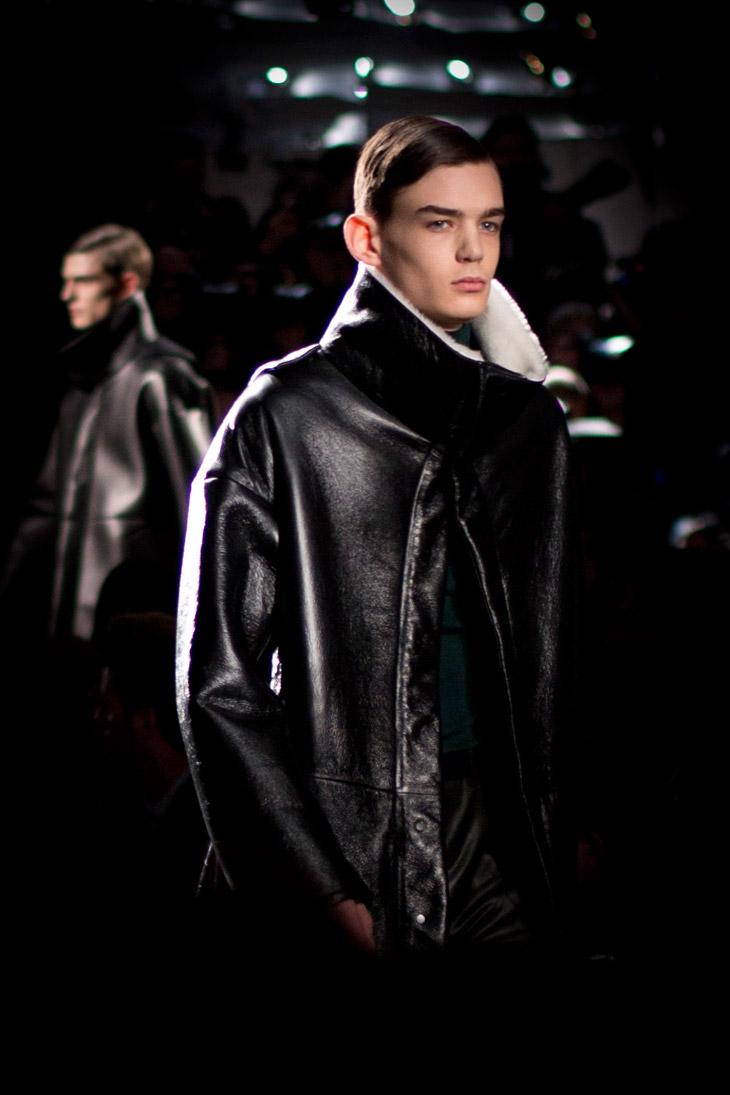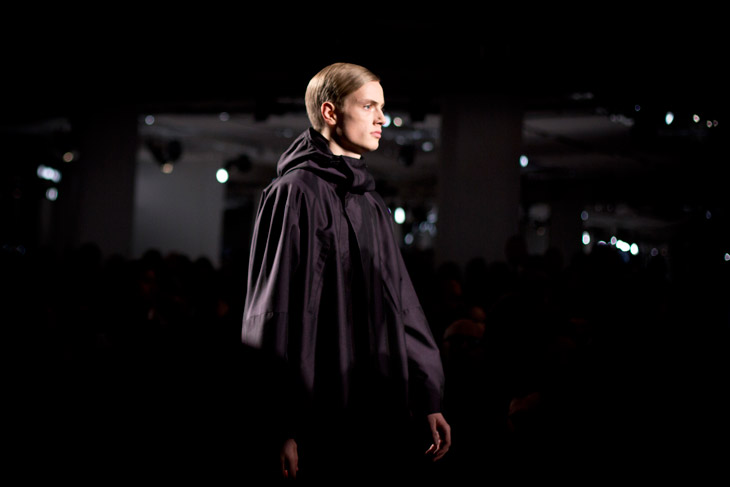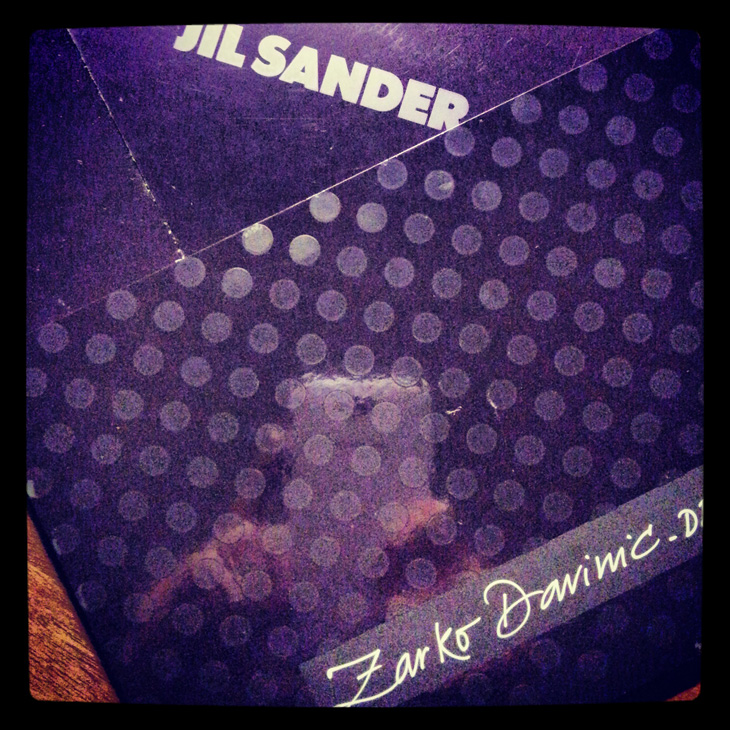 Models: Abel van Oeveren, Adam Butcher, Albert Razumov, Alexander Murphy, Almantas Petkunas, Andre Bona, Dan Kling, Dirk van der Graaf, Elliott Vulliod, Elvis Jankus, Frederik Ruegger, Georges de Saint Mars, Guerrino Santulliana, Gustaaf, Jack Chambers, Jakob Schutte, Jakub Pastor, Janis Ancens, Jeremy Matos, Jin Dachuan, Karlis Adlers, Luca Stascheit, Matthijs Meel, Otto Lotz, Robert Laby, Ryan Murphy, Simon Fitskie
Photos by Maud Maillard, review by Zarko Davinic @designscene.
Website: www.jilsander.com