Designer John Varvatos turns rock glam into men's chic with its fall winter 2014 menswear collection presented during the recently wrapped up Milano Fashion Week. The classic men's jackets and winter coats are more sophisticated than ever, yet taken by his Spring Summer 2014 campaign faces group Kiss, the designer continued with a new level of edgy for his collections.
While predominately black, we could not write this off to the usual its winter lets go black, instead the colour selection can only correspond with the strong theme of the collection. Nevertheless, shades of gray as well as all-white outfits took the Milanese runway as well.
Deconstructing the offered looks, you'll find a slew of already coveted pieces. Such as masterfully crafted leather jackets, as well as impressively elegant double breasted suits. But let us not forget the finale although first we must go to the start of it all – upon entering the show we were greeted by the fantastic KISS printed in a massive size over the entrance of the new John Varvatos show location in Milan. One could have already wished for the group to make an appearance, as in the end they did! At the showstopping runway finale. At the same time the models lined up one after another on a stage of their own upon finishing their runway walk. Which no doubt came as a great idea, giving additional time for the audience to explore the looks. Binding a presentation and runway show aspect in the same moment.
Of course the appearance of KISS demanded a spectacle. But is Varvatos considering a presentation for the next season? Might be a great idea, the guests would certainly have more time to enjoy the designers elaborate looks. We won't know 'till June! Perhaps a rock concert and a presentation? Just throwing ideas here Mr. Varvatos.
Continue below for some of our favorite looks from the runway, shot exclusively by our fashion week photographer Maud Maillard.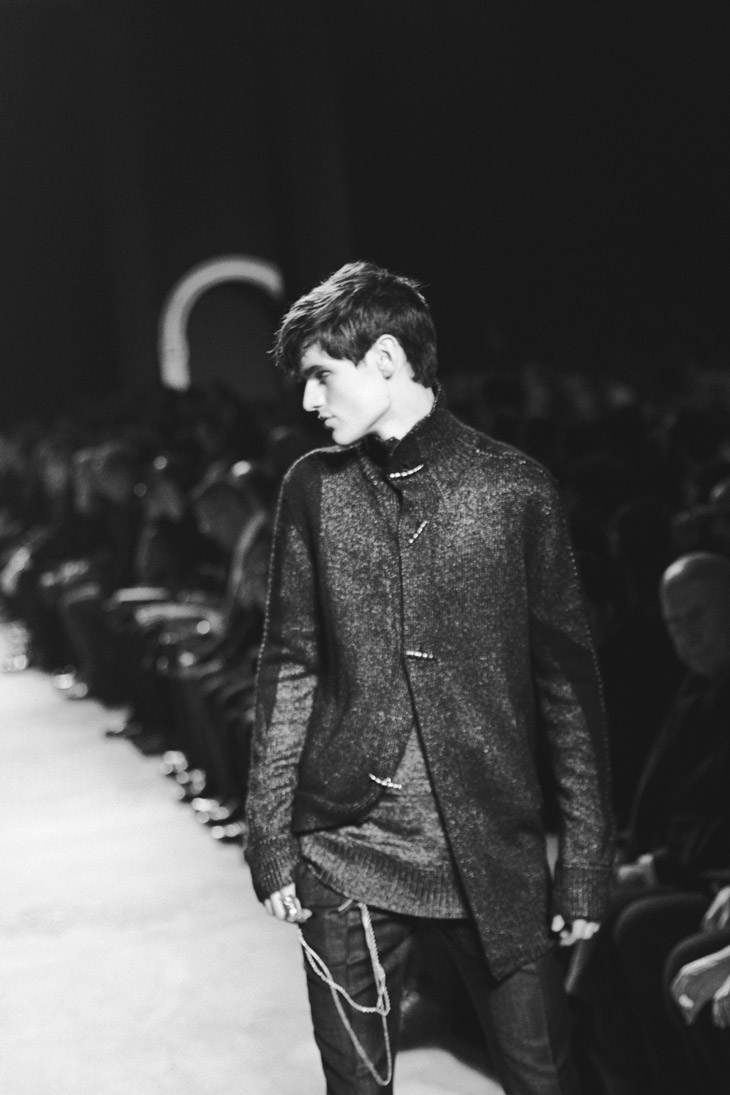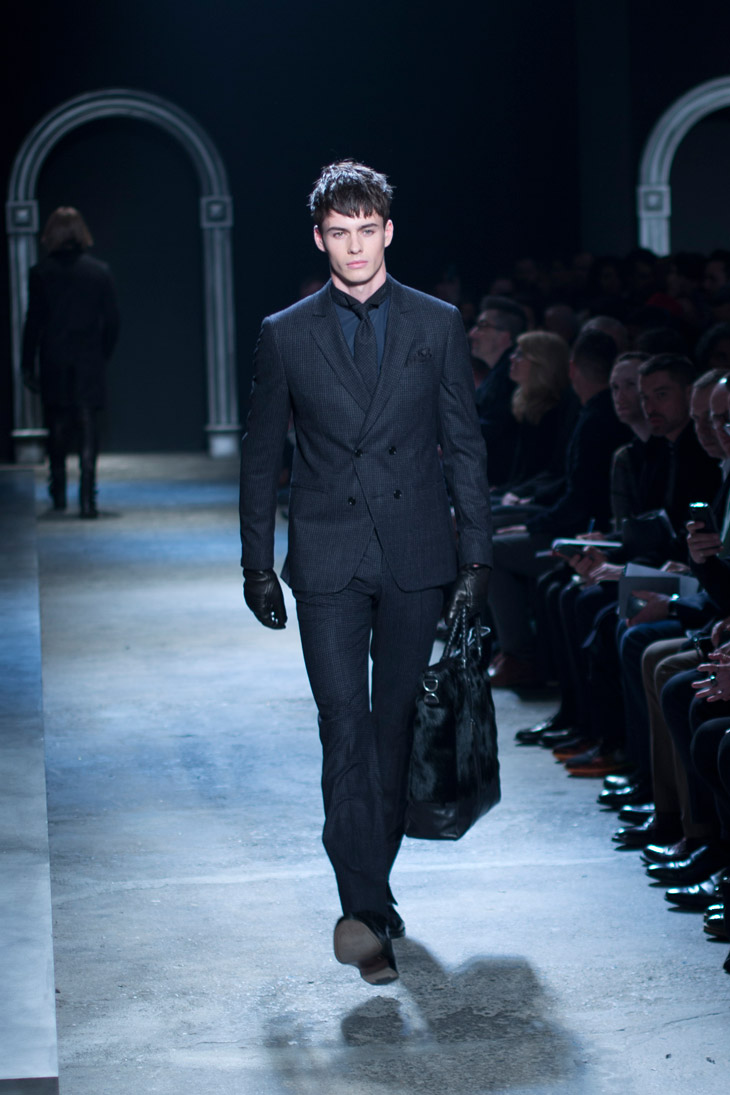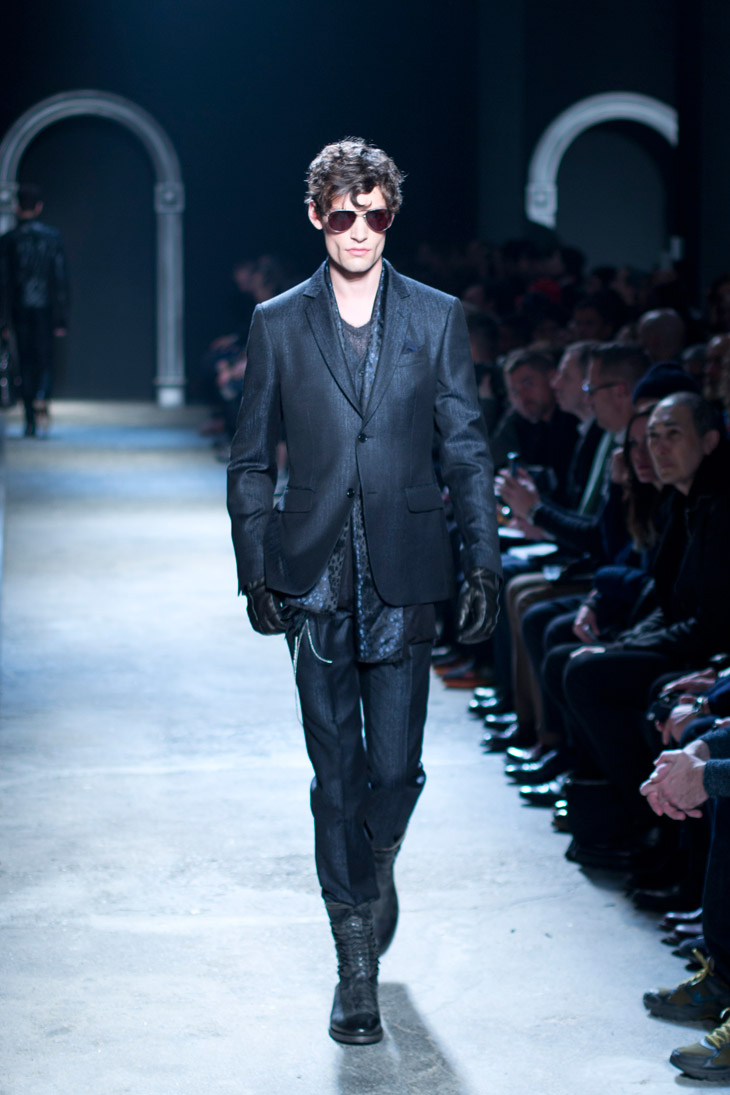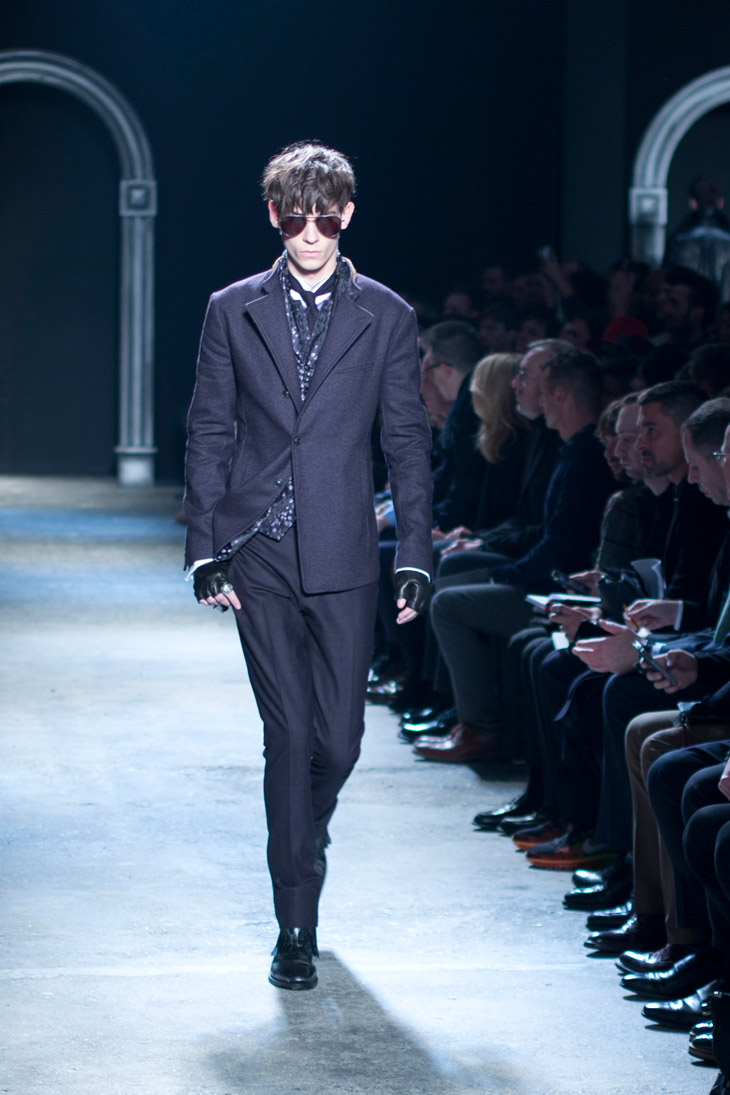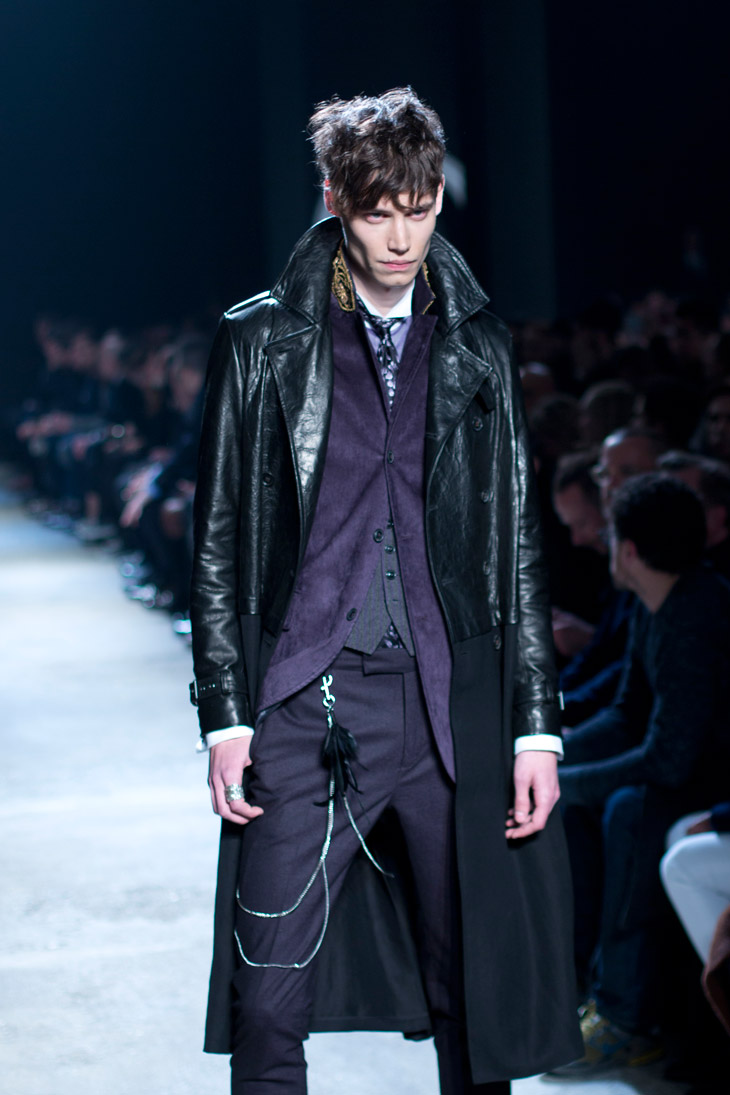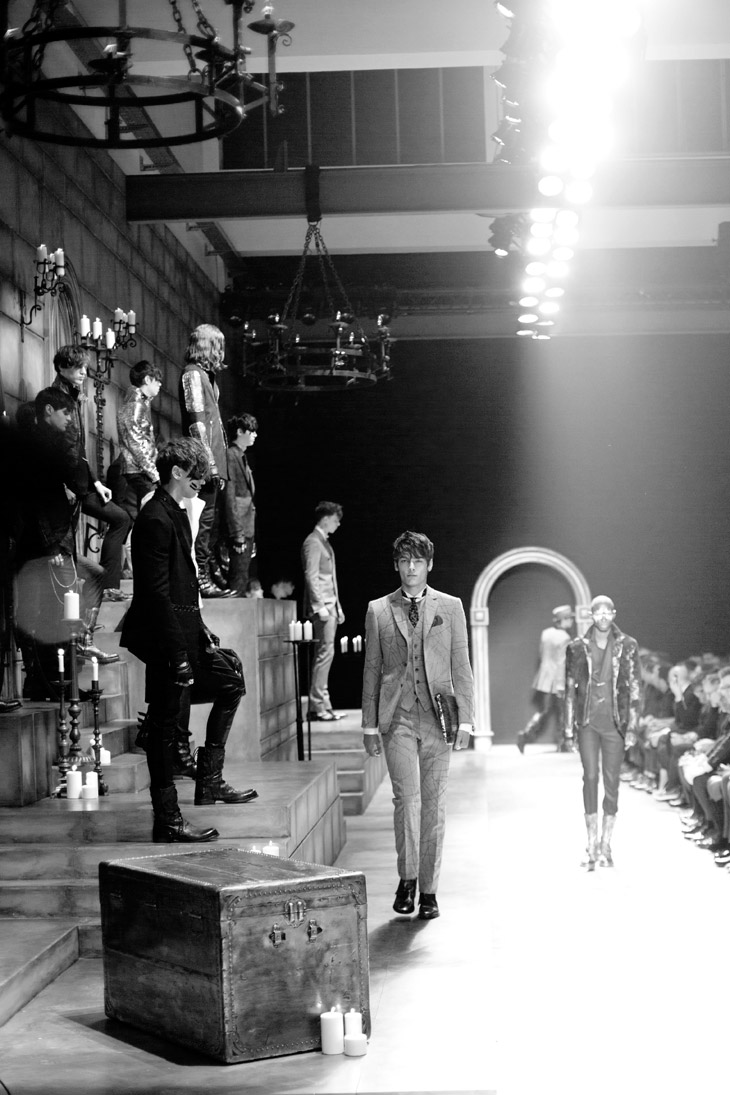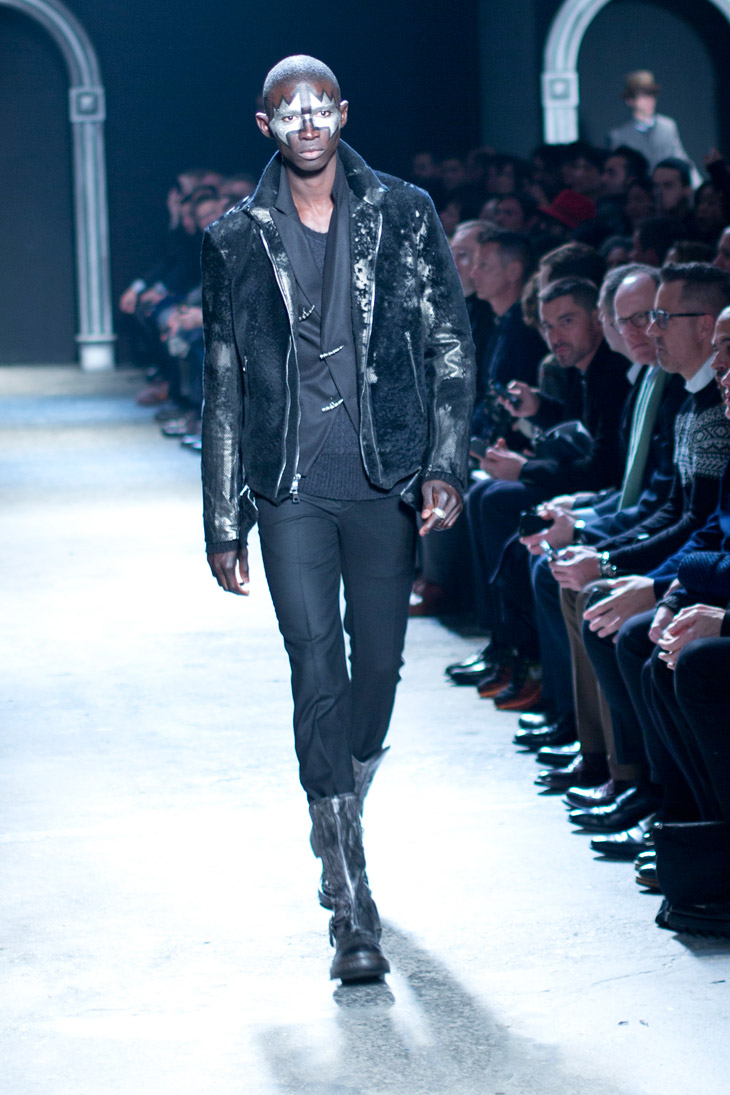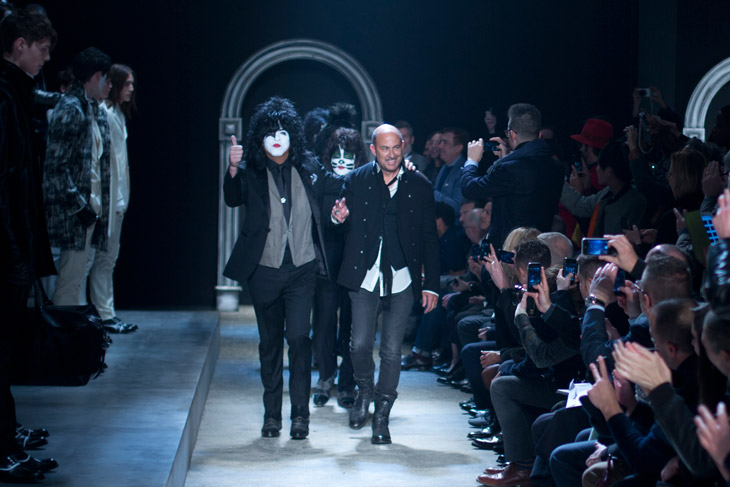 Models: Alexey Glebko, Anders Hayward, Andre Bona, Anthony White, Arthur Daniyarov, Bastiaan Ninaber, Ben Lark, Ben Stift, Charlie France, Darwin Gray, David Svedulf, Eli Hall, Fernando Cabral, Florian DesBiendras, Guerrino Santulliana, Isaac Ekblad, Jacobo Solís Vela, Joe Collier, Louis Lemaire, Lucas Valerdi, Lucian Clifforth, Marius Survila, Mark Cox, Matt McGlone, Miles McMillan, Nick Lagerburg, Nick Rae, Nico Solís Vela, Nicolas Hau, Paris Nicholson, Pierre Gautier, Robert Laby, Sam Steele, Sebastian Ahman, Stefan Knezevic
Photos Maud Maillard, review by Zarko Davinic @designscene
Website: www.johnvarvatos.com