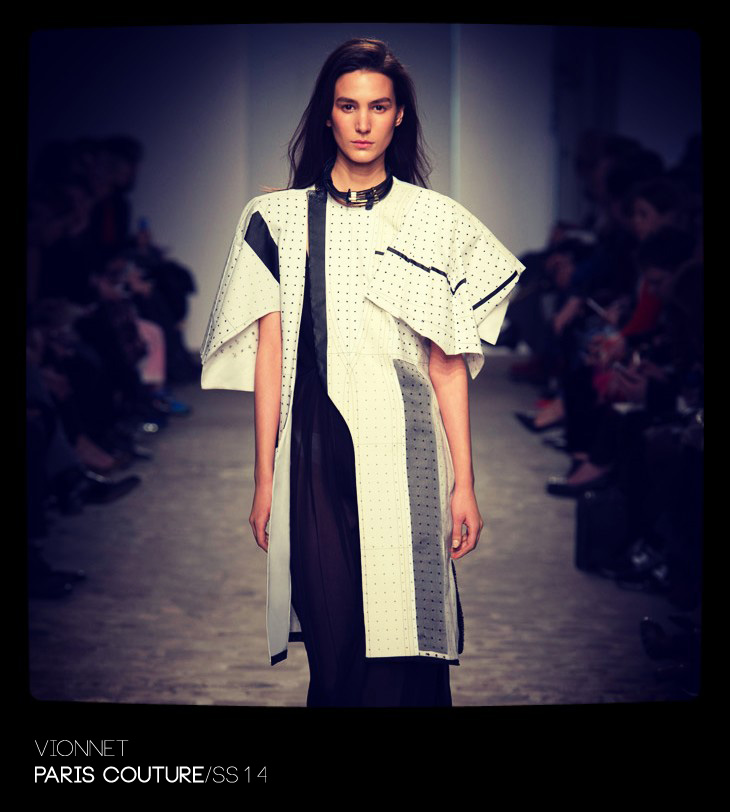 Hussein Chalayan's first couture collection for the Vionnet house successfully echoed the thoughtful, methodical spirit of Madeleine Vionnet (inventor of the bias cut), without being bogged down by stringent referencing. Chalayan's demi-couture collection discarded the fluff and played on clever contrasts. Bull's-eye pattern cut outs on floor-length dresses with layers of tulle, were a sensual play on concealing and exposing. His industrial-looking, stiff metal belts and necklaces cinched the voluminous layers of airy fabric, giving a much-needed hardness to the almost lingerie-like, sheer fabric and soft femininity of the clothing. His cuts were strong and clean while his discreet revealing of body parts, soft fabrics and colours – mainly white and nude with accents of orange, neon yellow and black – mixed a sensual vulnerability with an unfussy, minimal modernism.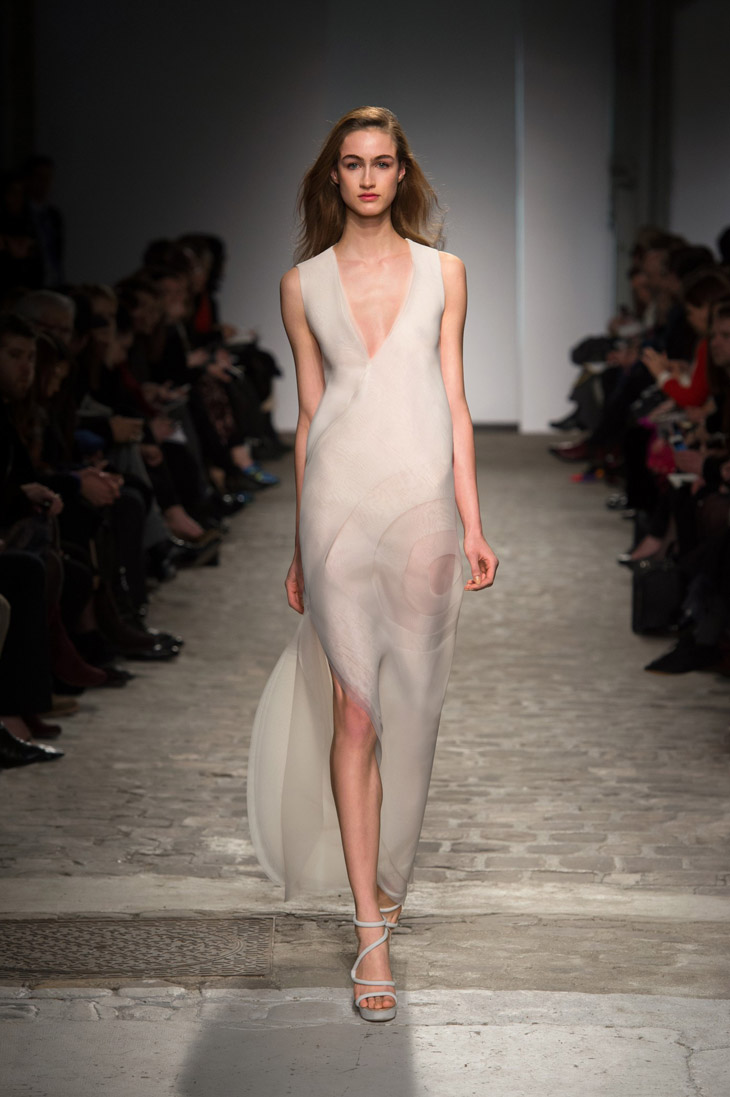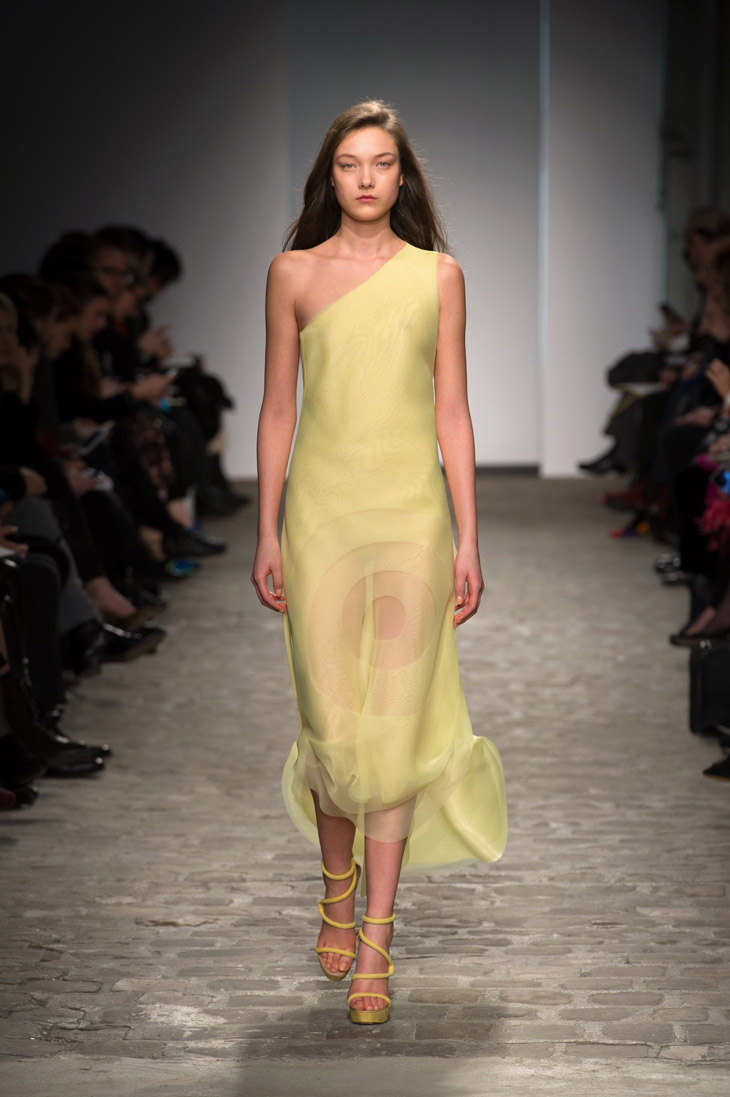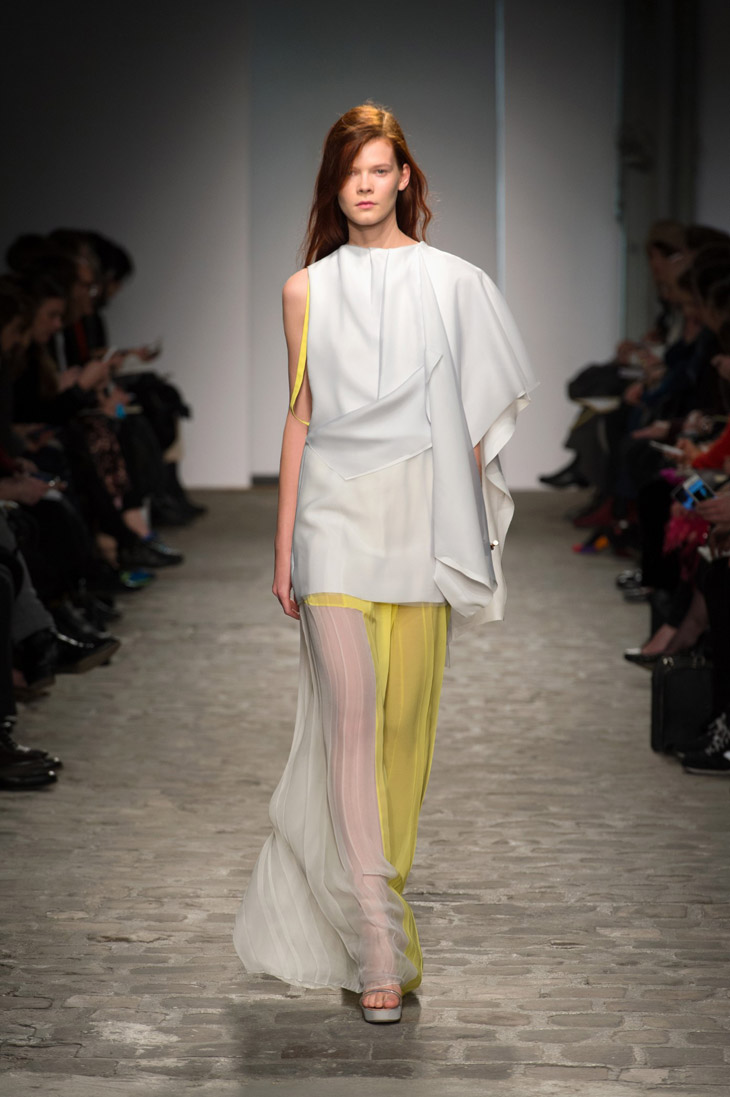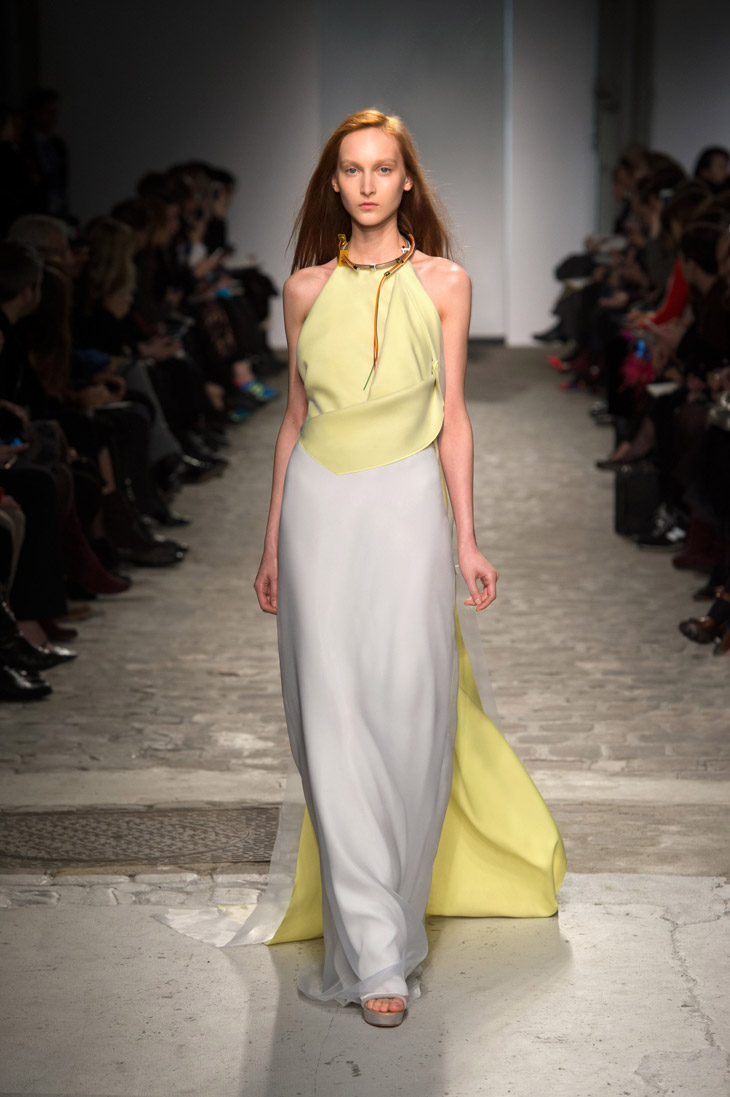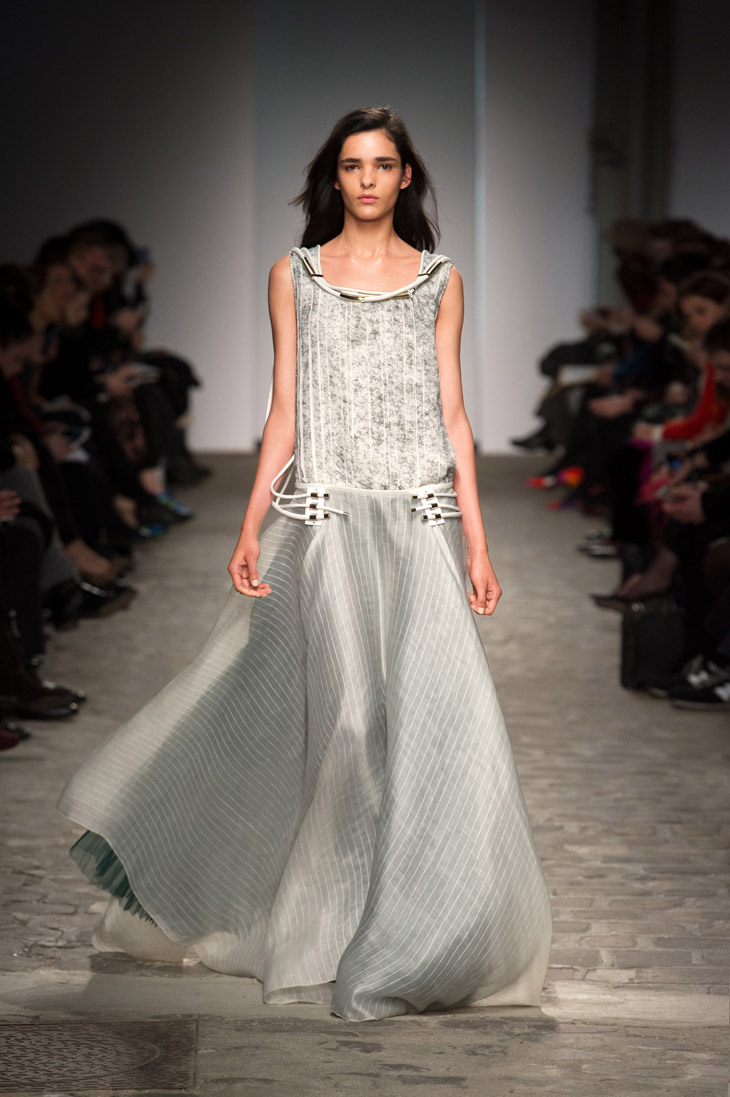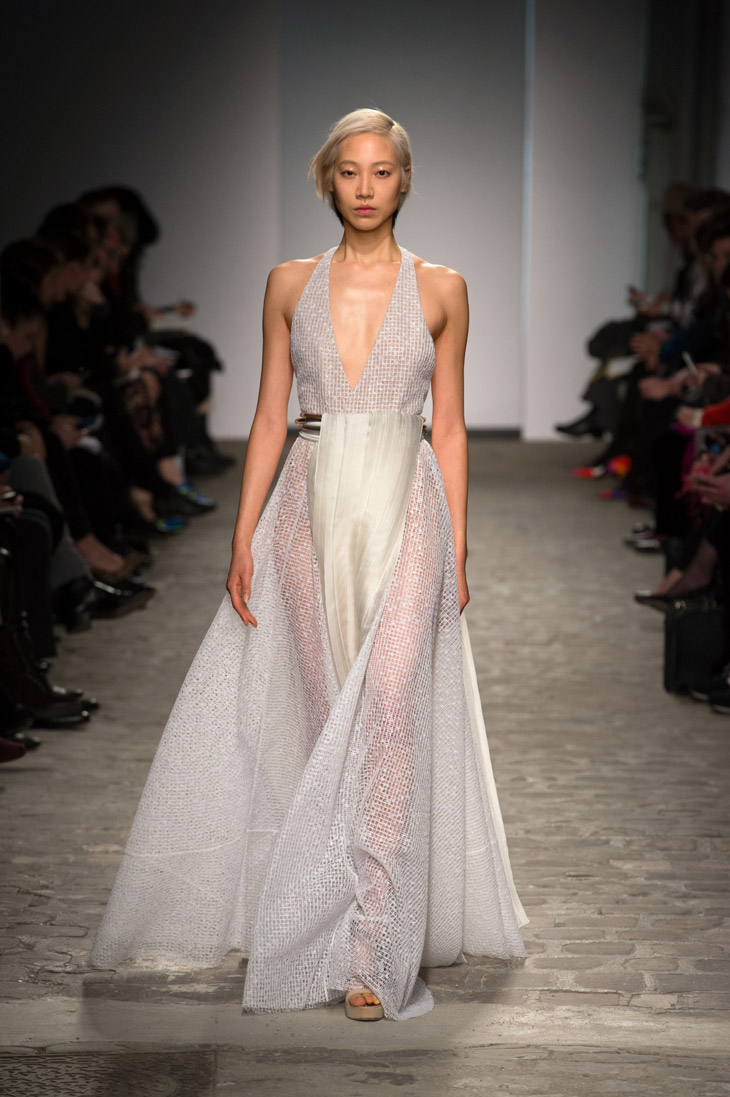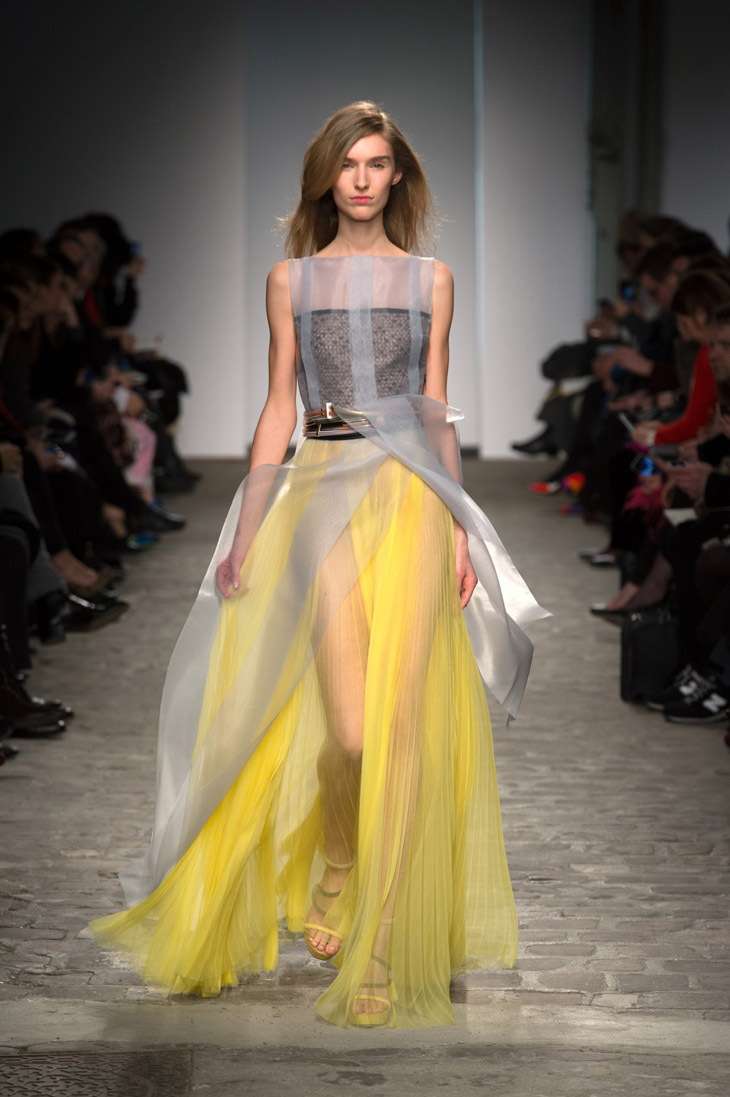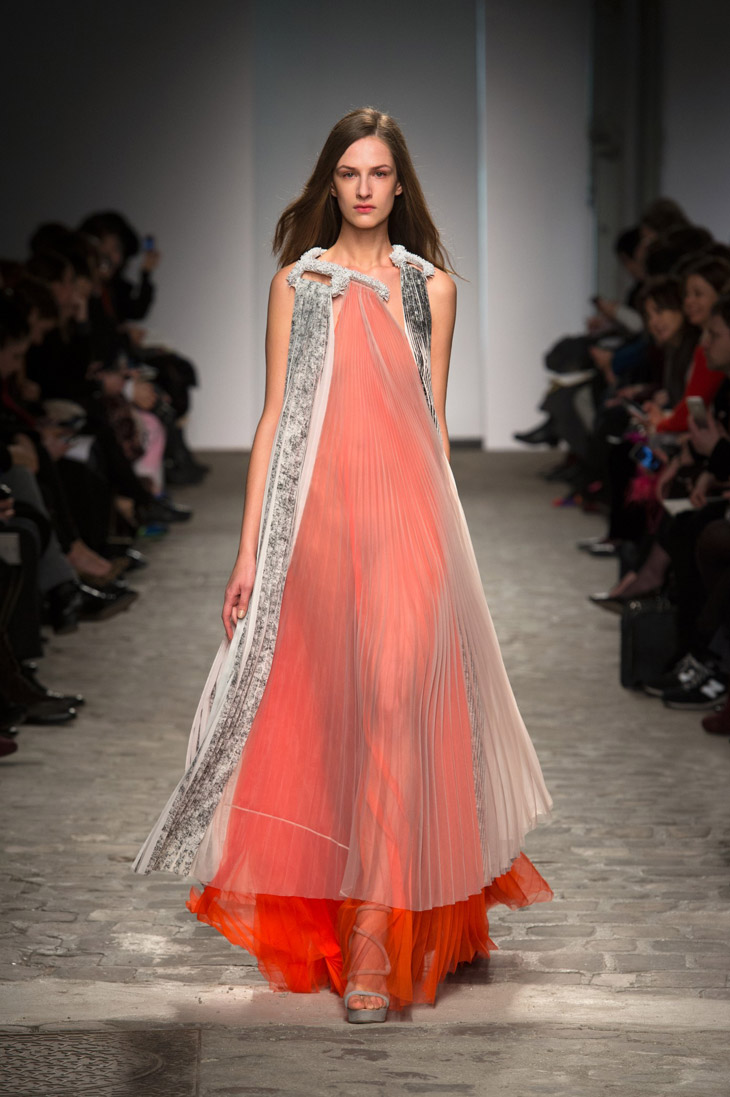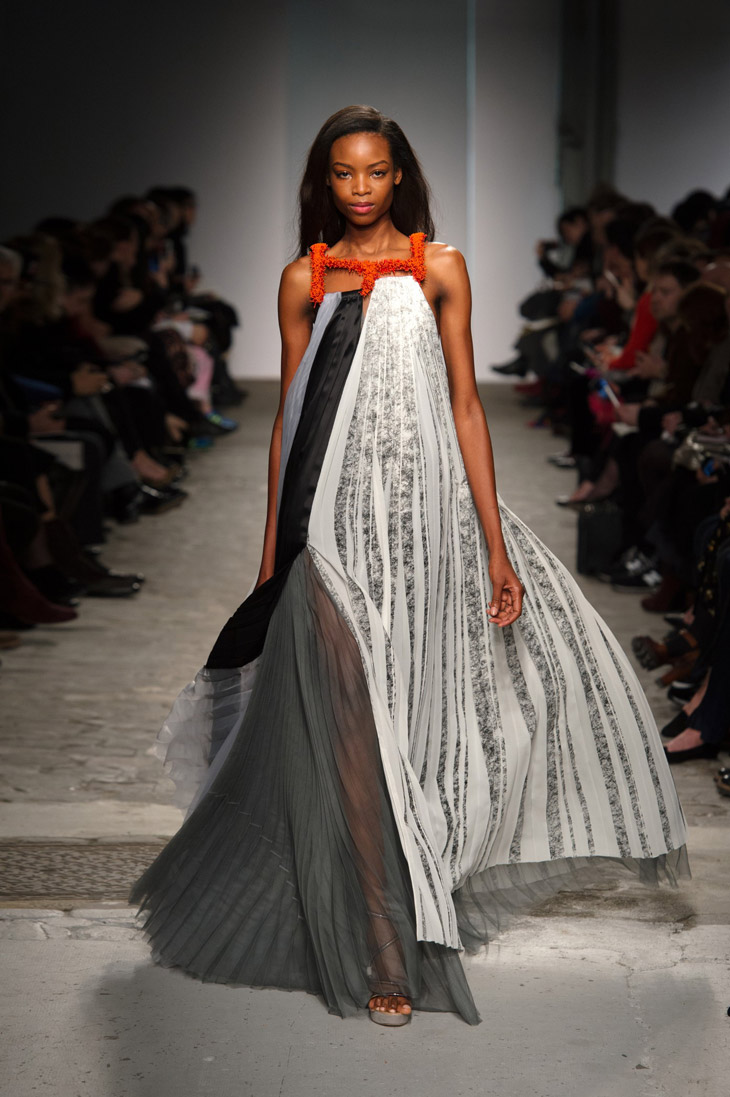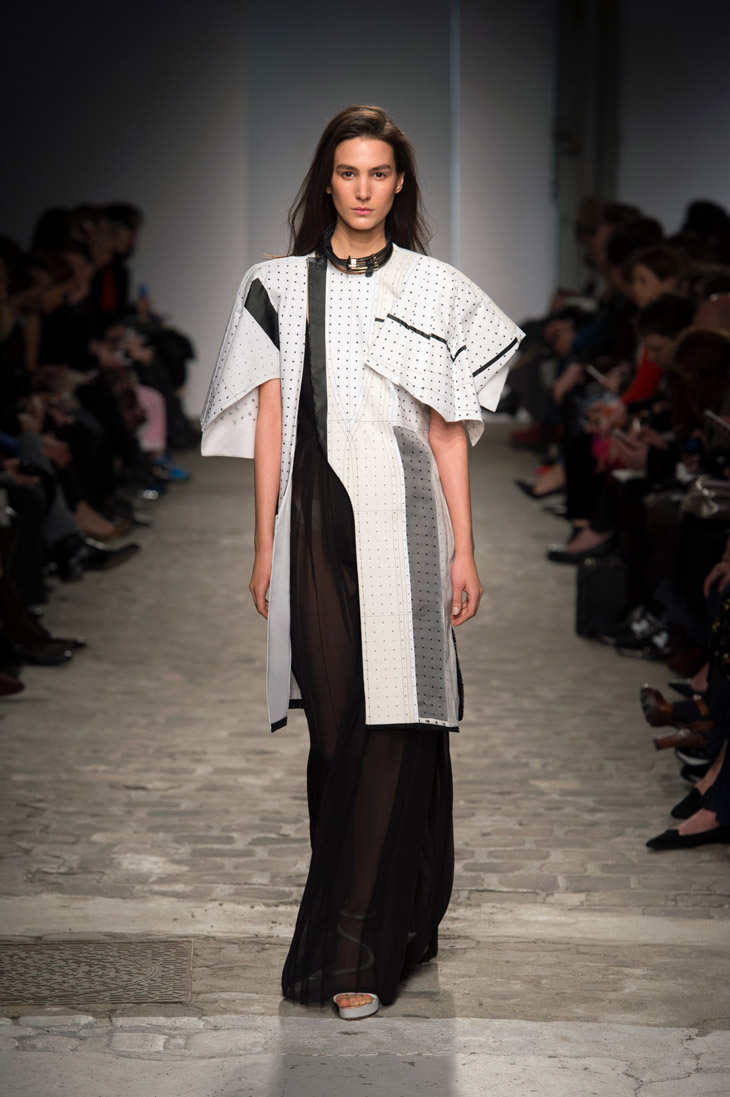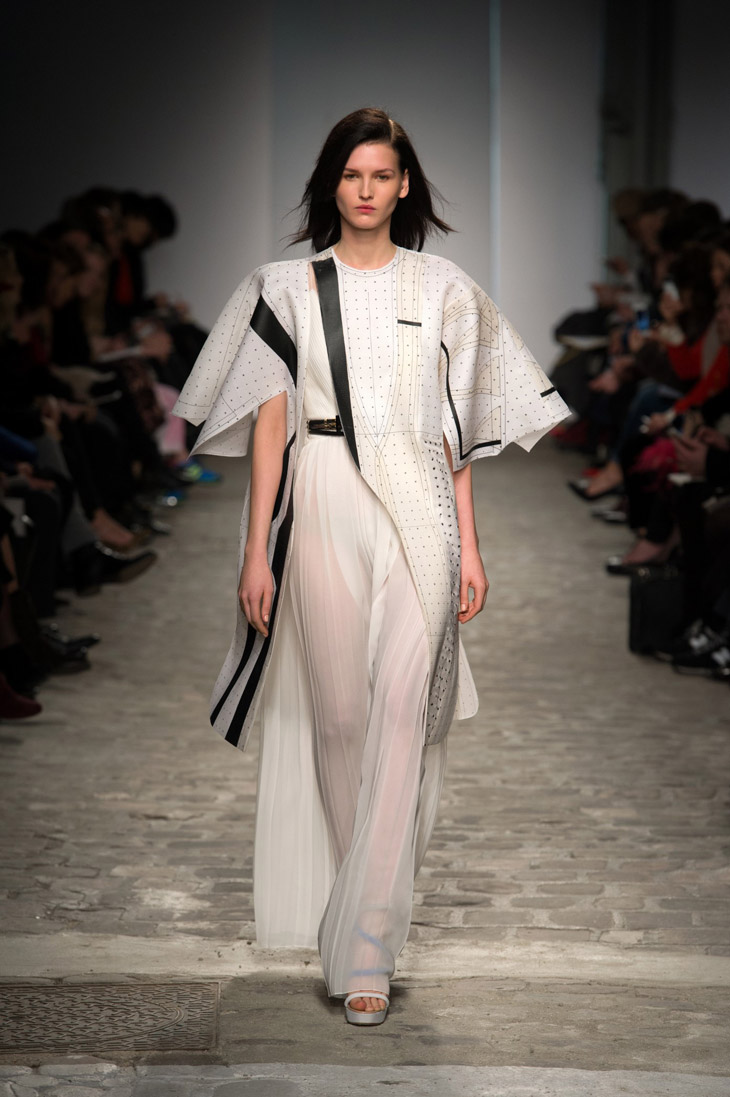 Models: Amanda Wellsh, Dani Witt, Estella Brons, Irina Kravchenko, Katlin Aas, Magda Laguinge, Magdalena Jasek, Manon Leloup, Manuela Frey, Maria Borges, Maria Kashleva, Mijo Mihaljcic, Ming Xi, Nika Cole, Simone Carvalho, Soo Joo Park, Timea Birkner, Yumi Lambert
Review written by Jainnie Cho for Design Scene.
Website: vionnet.com