Even before entering Canali show space at labels Via Savona location you are expecting the best of Italian traditional menswear. The classic garments shaped in a manner predicting upcoming trends, delivered with an exceptional attention to detail. The Canali man takes his wardrobe seriously, while looking for an often formal outfit, he still likes refined yet comfortable contemporary outfits. That is how the signature of a Canali outfit stands.
The label certainly knows how to deliver in those fields, what they again showed with ease in their Fall Winter 2014 collection. However in the busy schedule of Milan Fashion Week, those 15 minutes of Canali runway show came as a priceless time-out. The guests at Canali runway show had the honor and pleasure to enjoy the music composed and played live by famed Italian composer and pianist Ludovico Einaudi. Who besides writing music for a slew of Italian films, he also wrote music for global hits such as Black Swan, I'm Still Here, Insidious, while Einaudi's Una Mattina and Fly were recently featured in Intouchables directed by Olivier Nakache and Eric Toledano (one of the biggest box office films in French history).
Fine, supersoft fabrics, all made exclusively for Canali, recall the pomp and splendour of times gone by. Wool felts and flannels, plain or with a delicate pinstripe, and ever present velvet, the non plus ultra of Venetian fabrics, are enhanced by stunning patterns. Geometrical designs loosely inspired by Art Deco or poetically reminiscent of fading wallpaper in aristocratic homes become the distinguishing characteristics of beautiful overcoats, damask jackets, printed velvets and mohair sweaters as sumptuous as eighteenth century cloaks. – from Canali
Label's design team has given attention to both outerwear as well as more lighter yet seasonal pieces. They beautifully selected colours recalling the city of Venice, as well as paintings by Vittore Carpaccio, while the subtle greens and blues are inspired by painter Giovanni Battista Tiepolo.
Continue below for some of our favorite looks from the show captured by our fashion week photographer Maud Maillard. But if you are about to view the collection we warmly recommend you also play the video above, and view the garments with wonderfully warm tones of Ludovico Einaudi. For us these notes are now the part of Canali.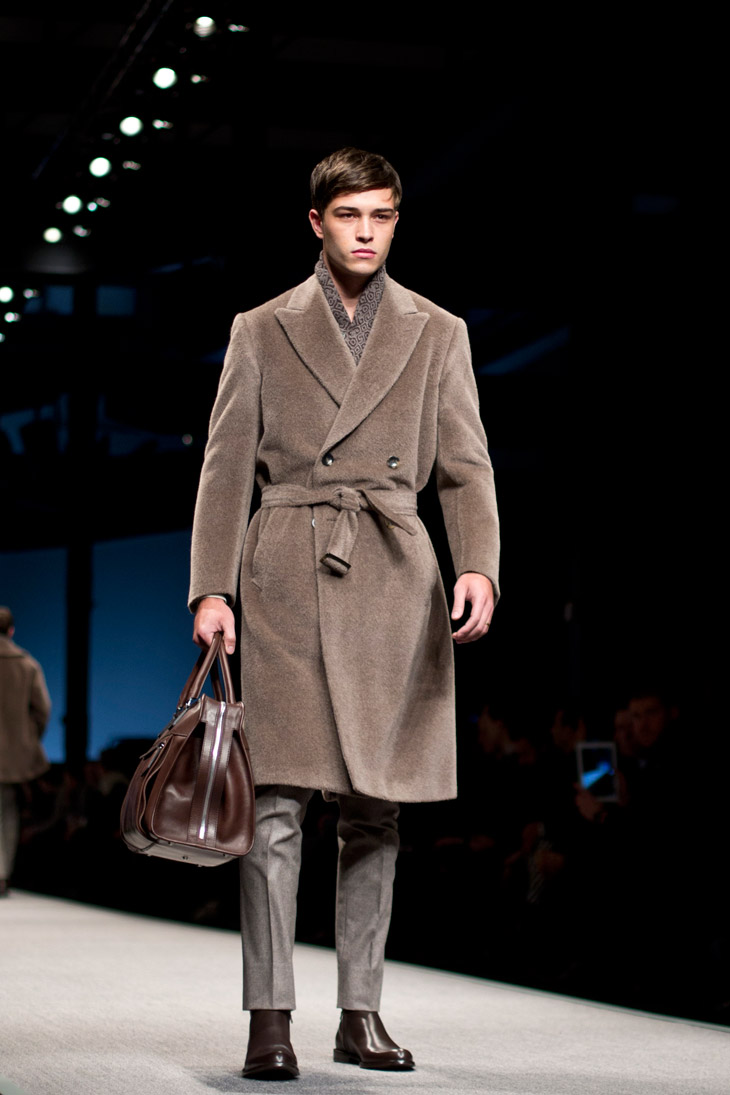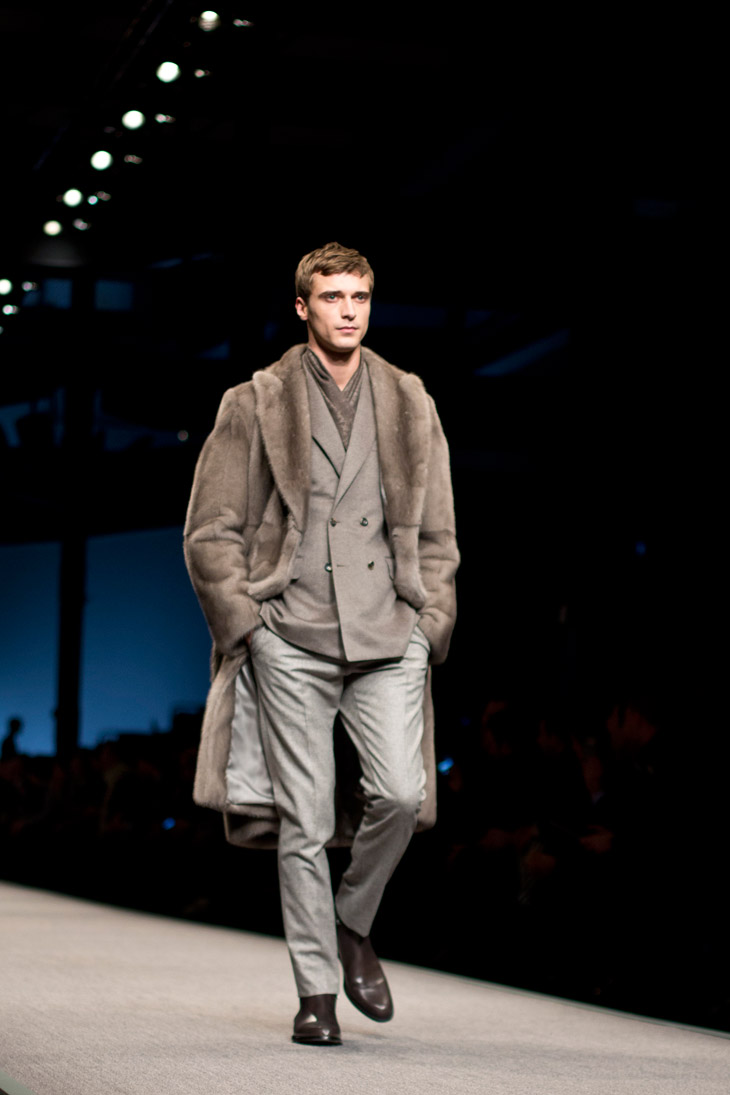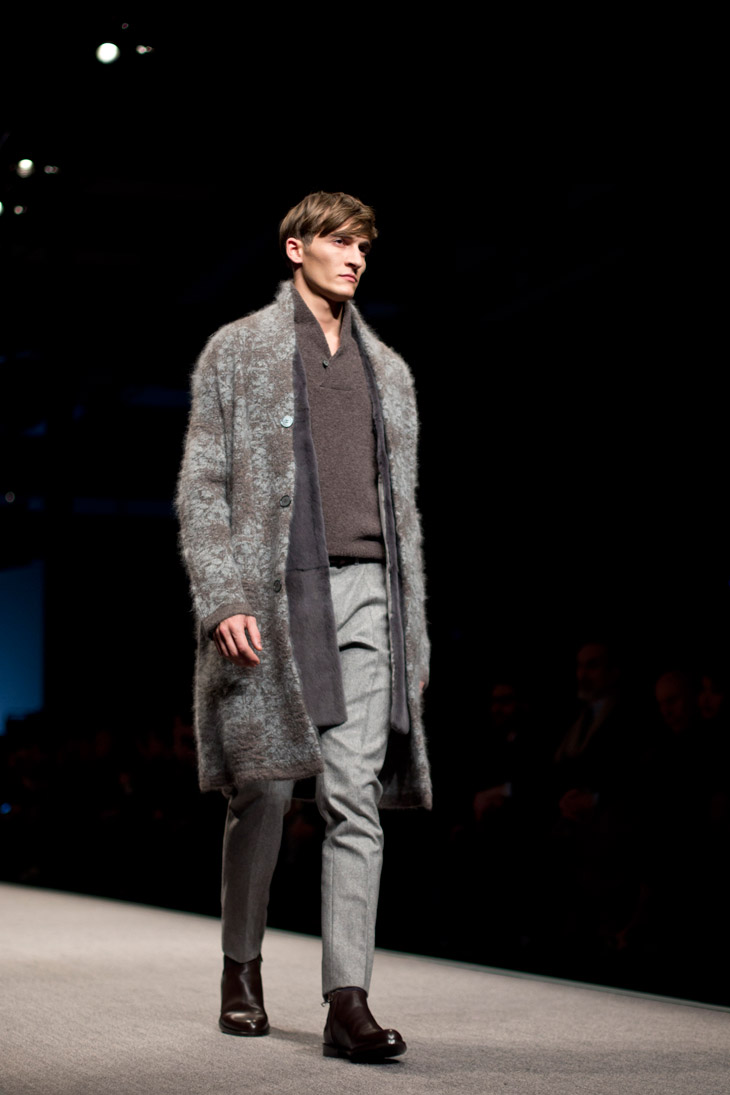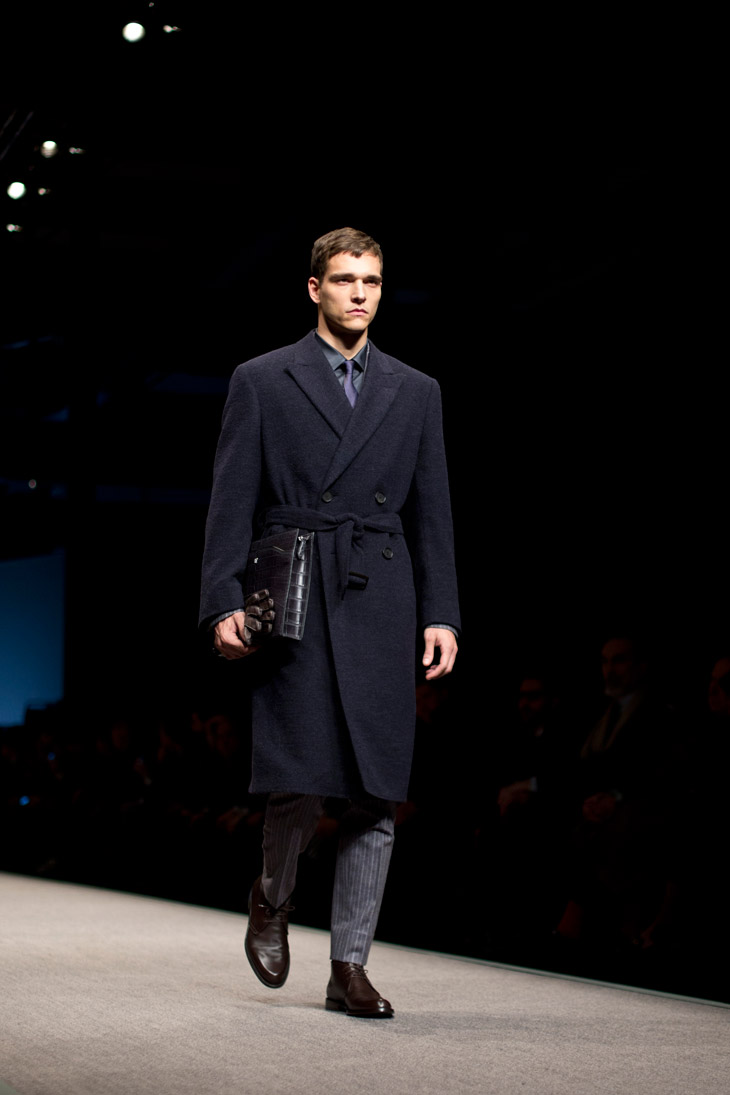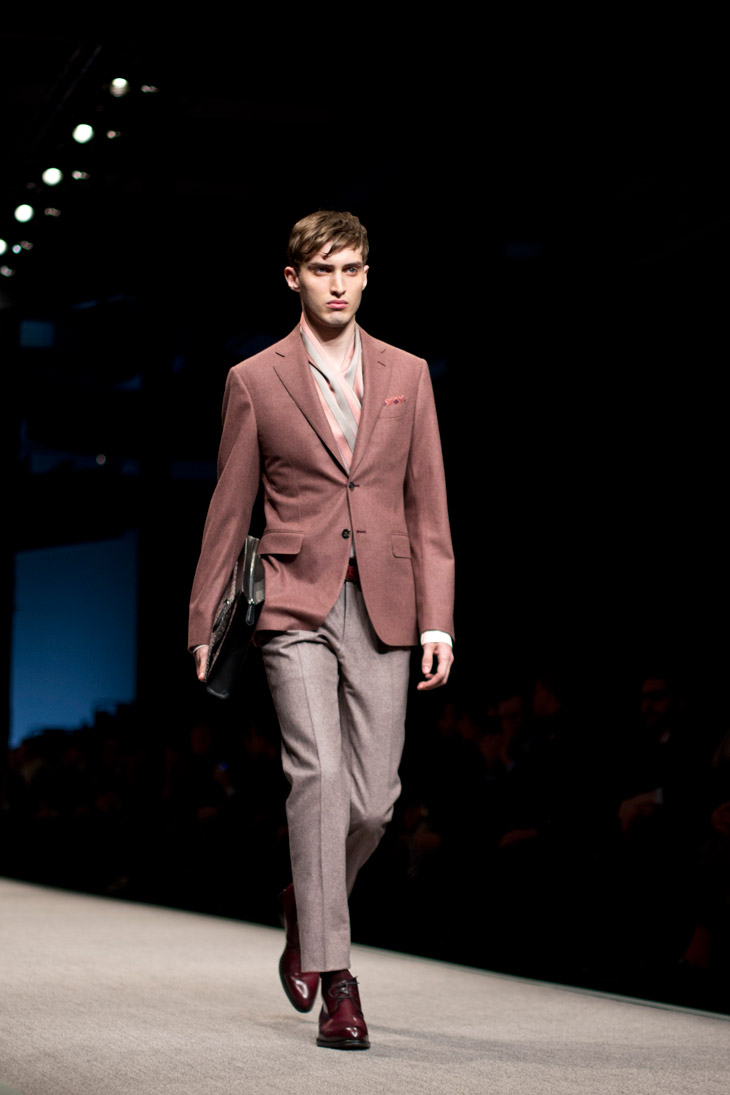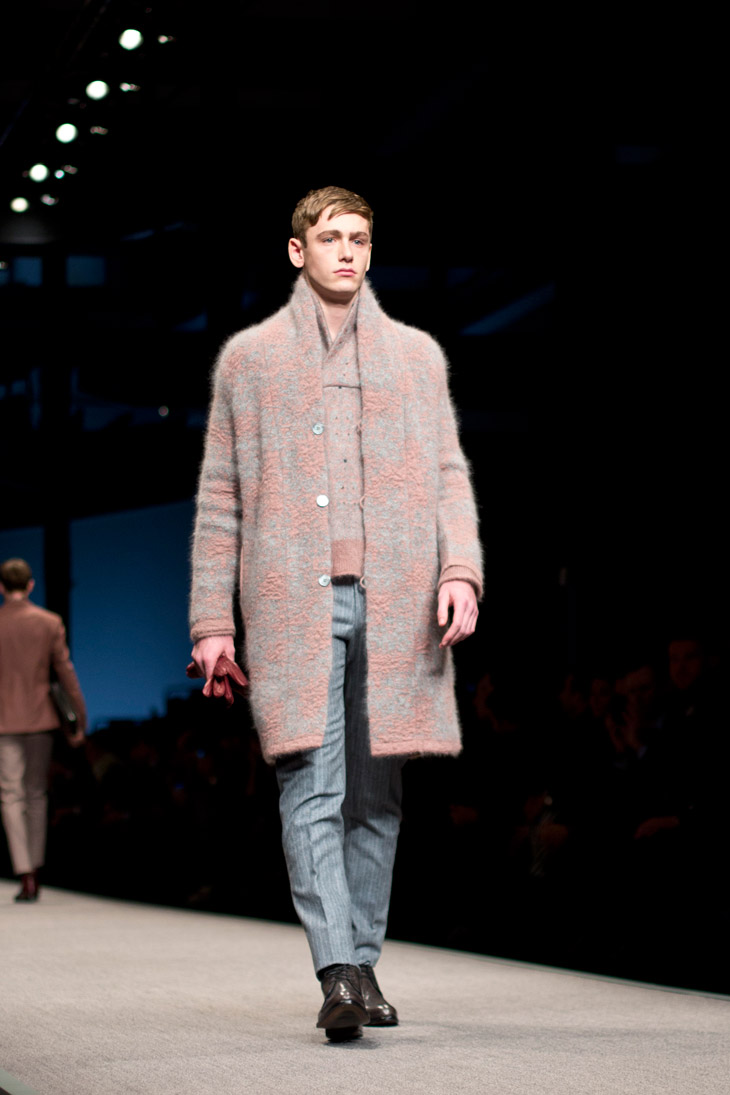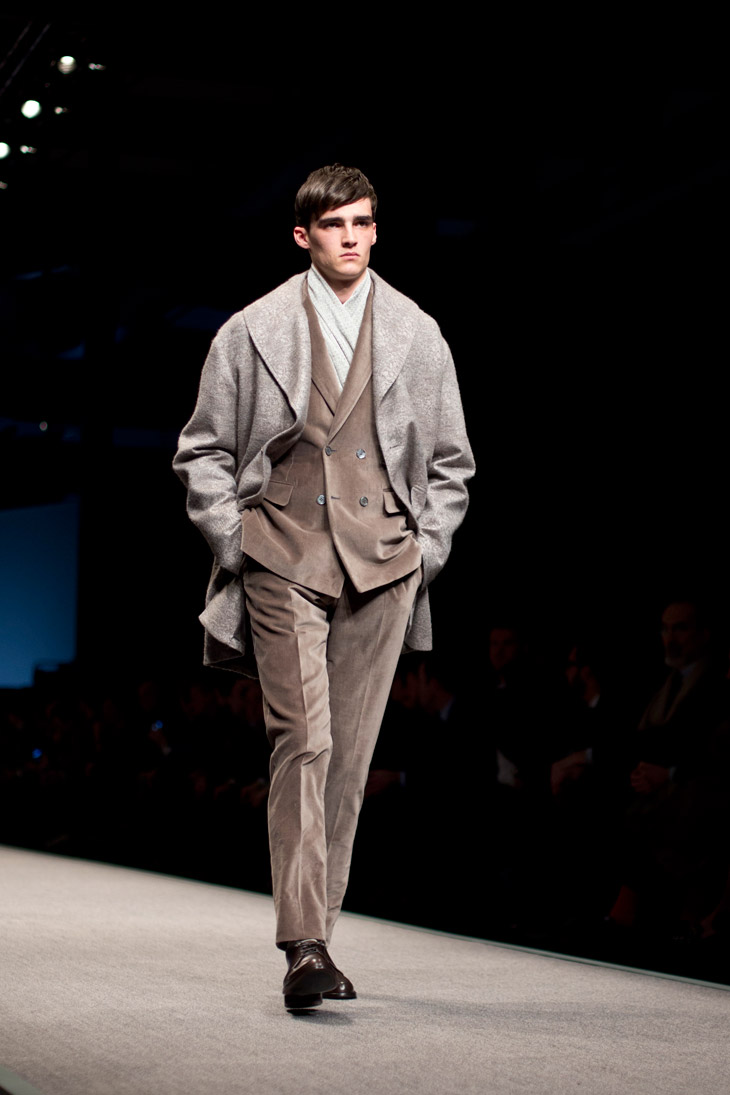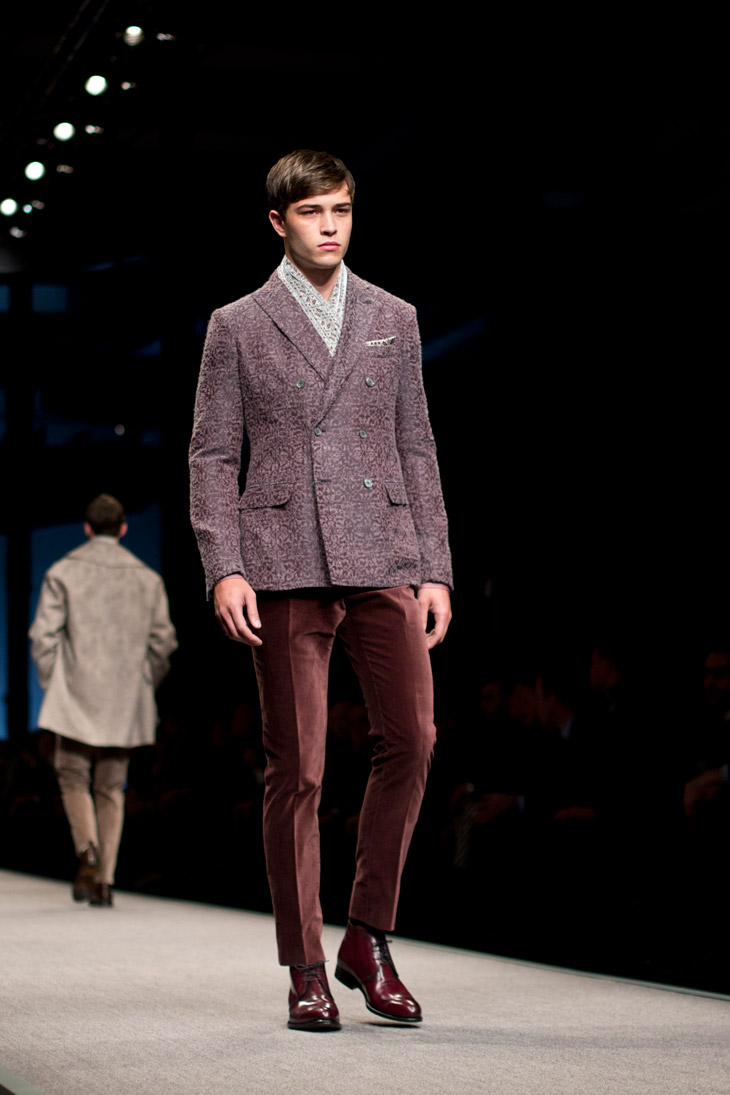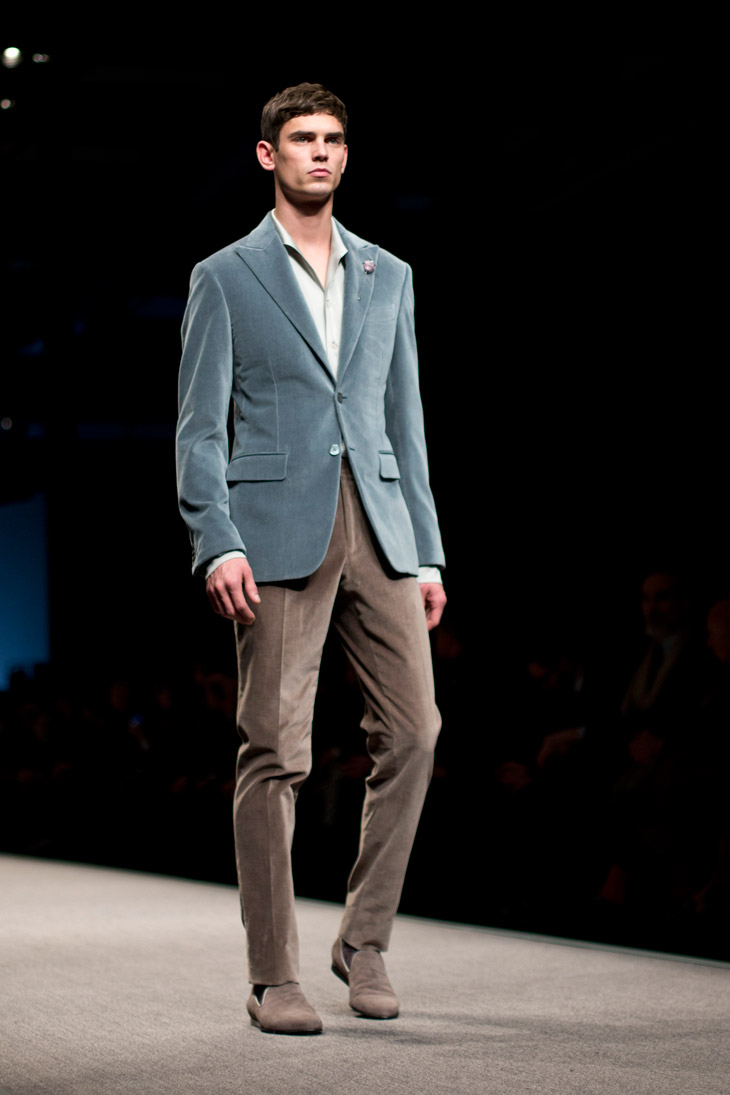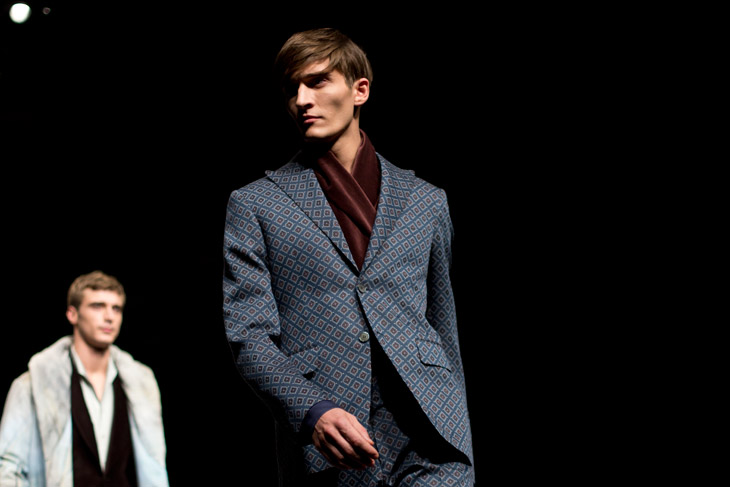 Models: Adrian Wlodarski, Alexandre Cunha, Arthur Gosse, Bastiaan Ninaber, Bastiaan van Gaalen, Casey Taylor, Charlie France, Chris Beek, Clement Chabernaud, Elliott Vulliod, Francisco Lachowski, Gerhard Freidl, Greg Nawrat, Henry Watkins, James Smith, Jeroen Smits, Jesper Vieveen, Lucas Mascarini, Luka Badnjar, Luuk van Os, Matvey Lykov, Nikola Jovanovic, Patrick Kafka, Rael Costa, Rafael Lazzini, Rutger Schoone, Thorben Gartner, Tom Webb, Tomas Guarracino, Yannick Boetzkes
All Photos © Maud Maillard. Review by Zarko Davinic @designscene