Prada AW 2014-15 presents a collection where elegance is shown with neglect, almost by chance, without giving anything: everything is profiled – sheepskin coat, fur poorest among the fur becomes decorum, the only one allowed. The Italian designer Miuccia Prada is inspired by the film director Rainer Werner Fassbinder as well as the choreographer Pina Bausch. Designs are presented as a tough and edgy collection that continues the story which begun with the recently presented men's collection.
The scenery is the same: an imaginary theater with live orchestra, however this time more excitement is infused thanks to the live performance of German actress and singer Barbara Sukowa. A style coming from the empowering signature, in which the transparent organza petticoat dresses allow you to see clothes made ​​of wool, presenting the sweatshirt-like pieces are now the new tools of seduction. Where there should be graceful edges and hidden seams, there are strips of sheepskin long and often irregular. No embroidery, no borders, but an application of shearling instead. The colour choice creates an intellectual palette, red, yellow and purple dominate the fur coats and accompanying details.
It is not a collection far from brand's signature style, as the prints on the dresses are a clear reminder of the identity of Prada. The latest reveal is a new mix, stimulating, provocative and definitely hard, nevertheless showing an intellectual and charming world.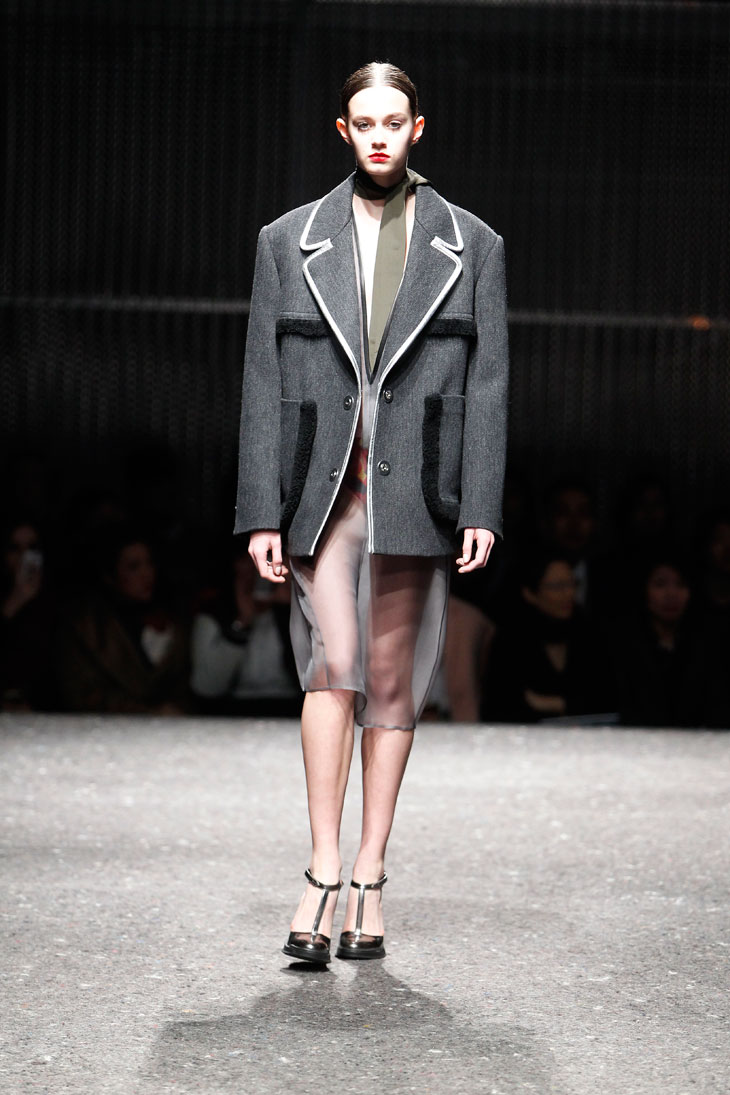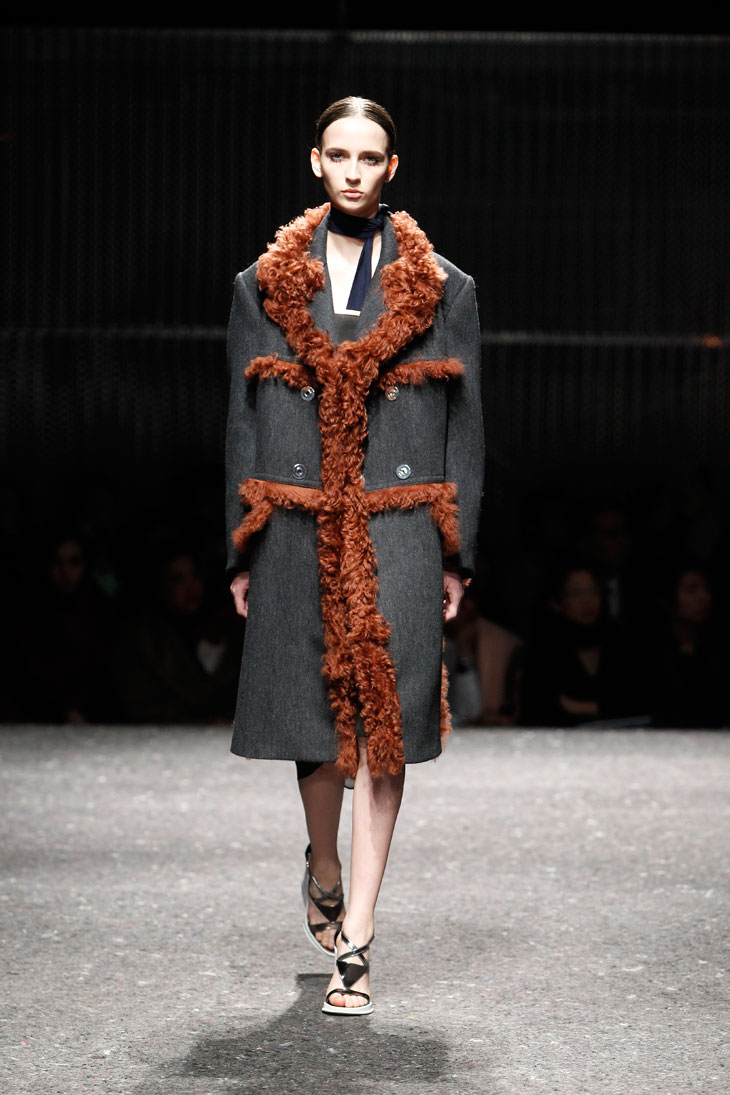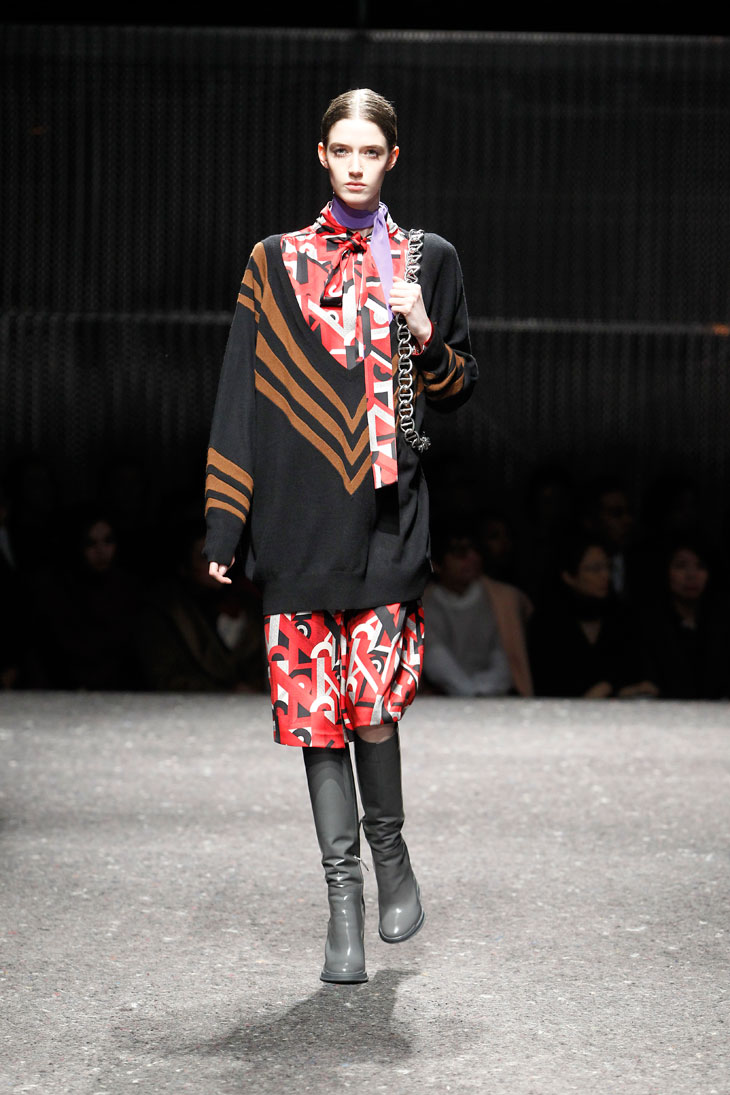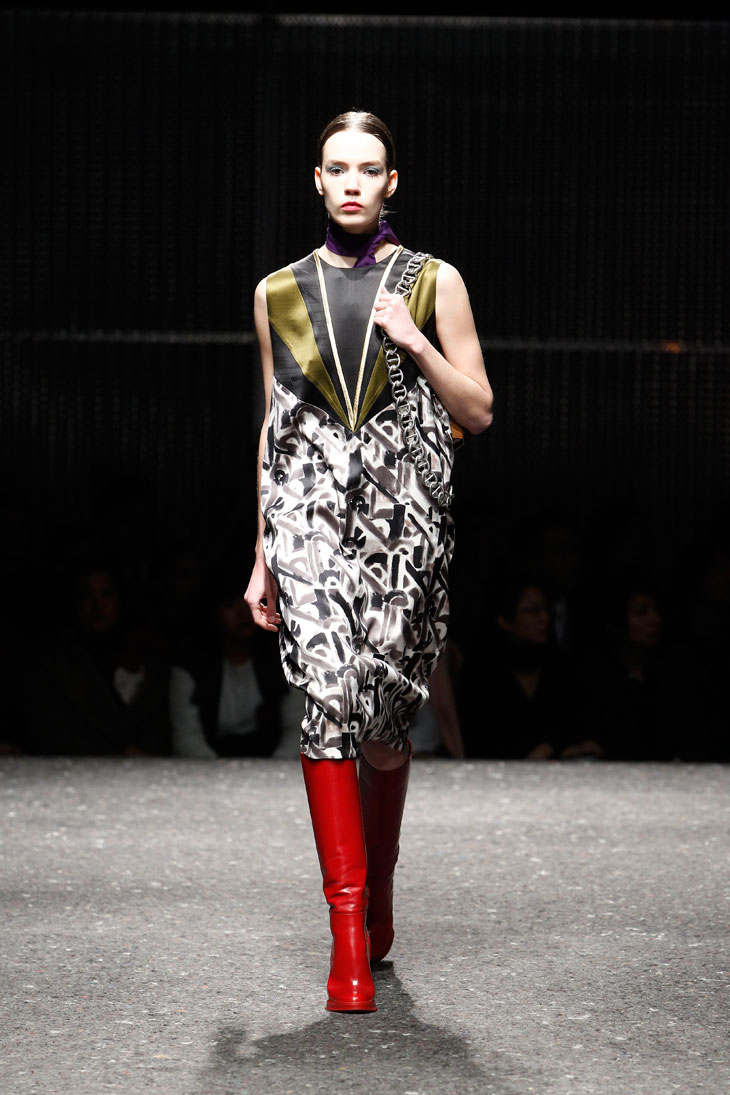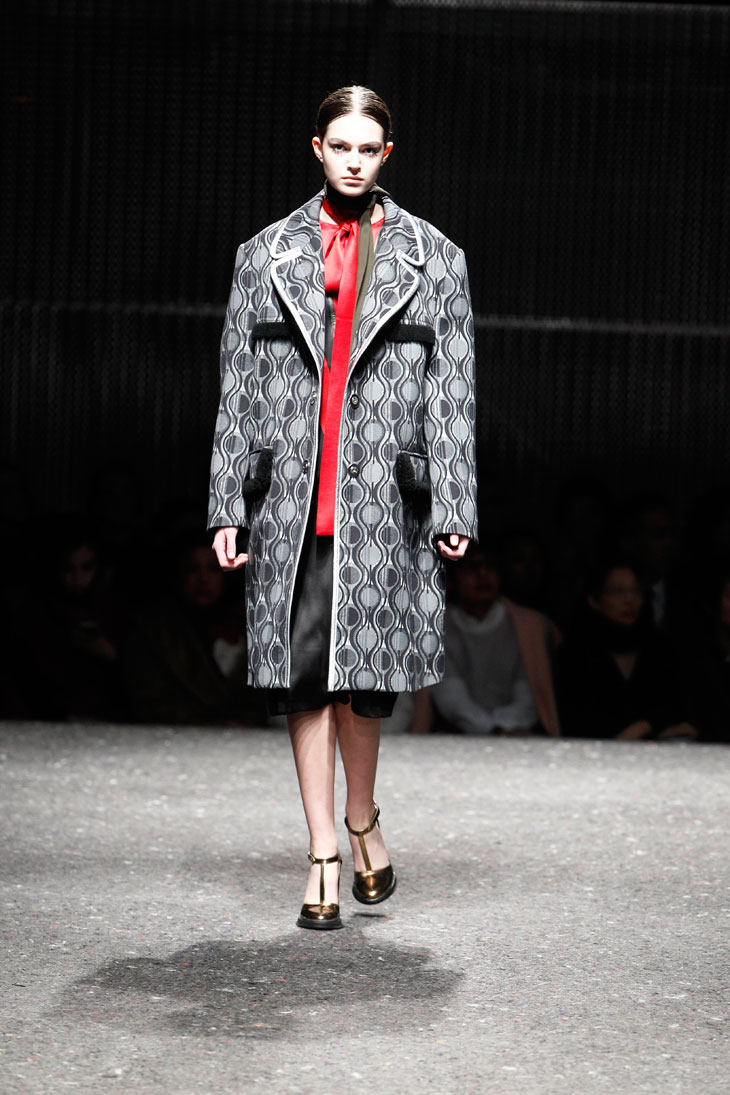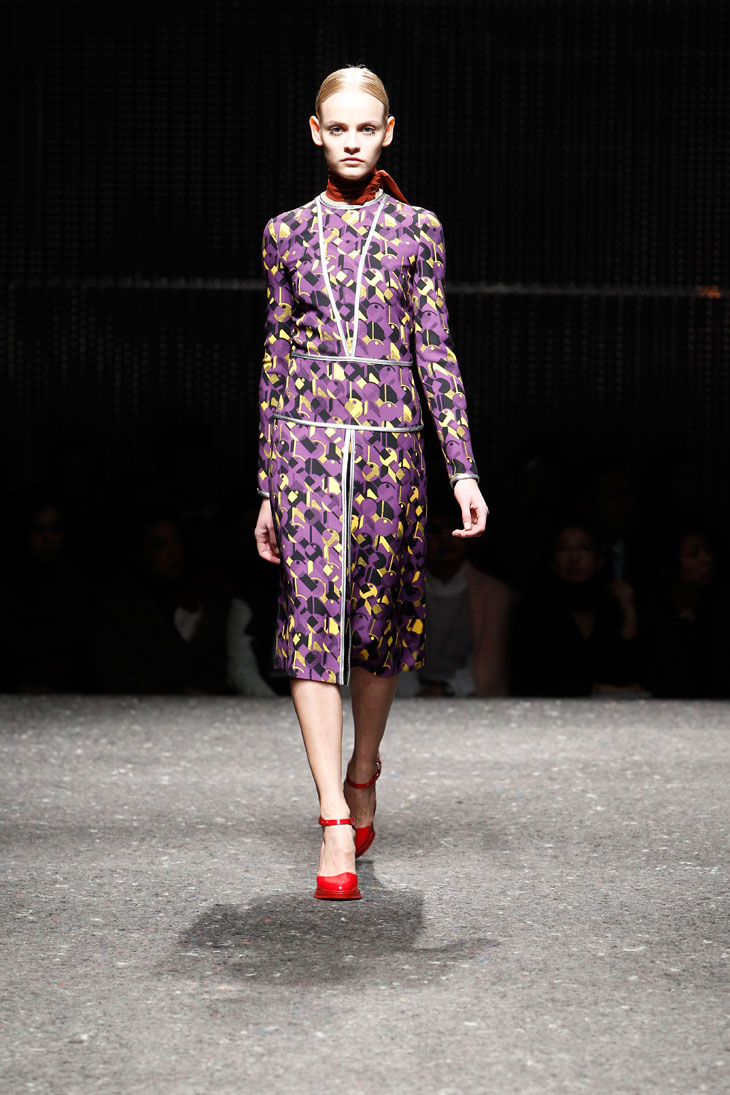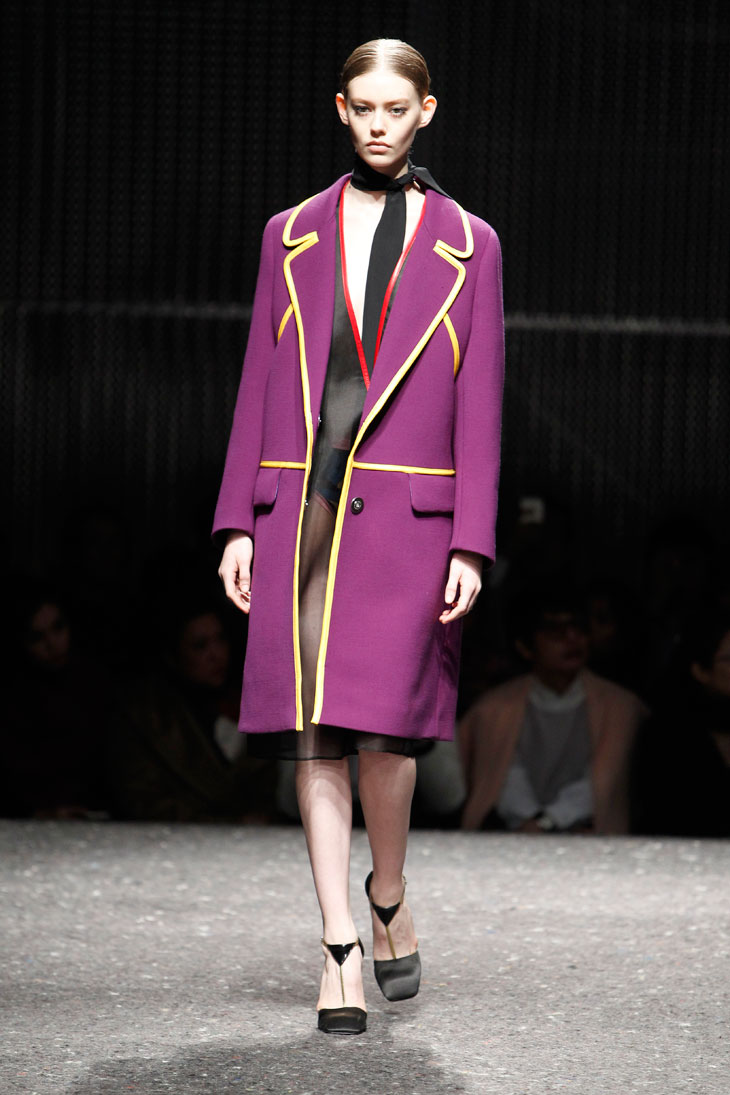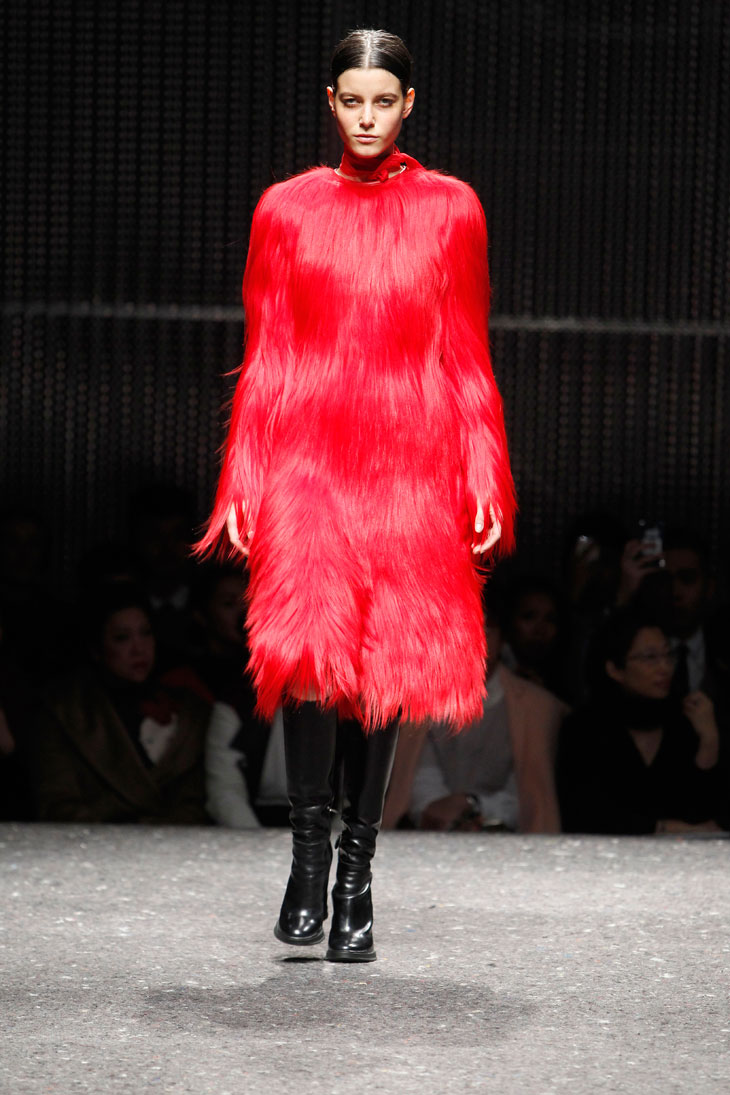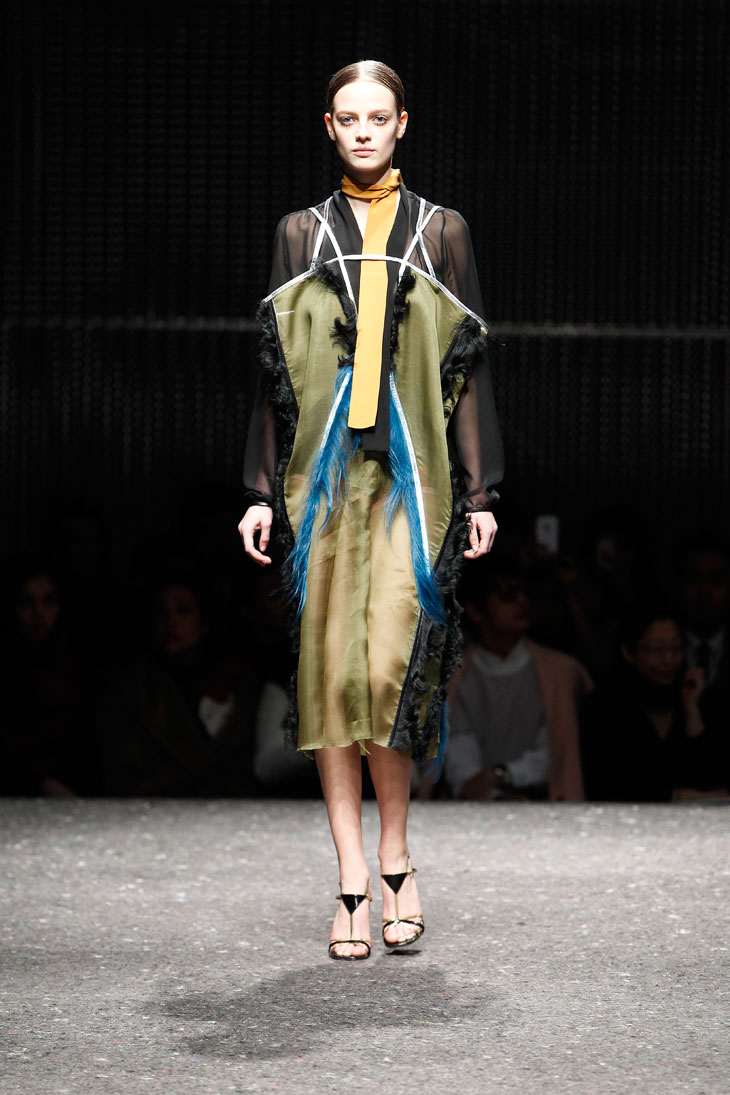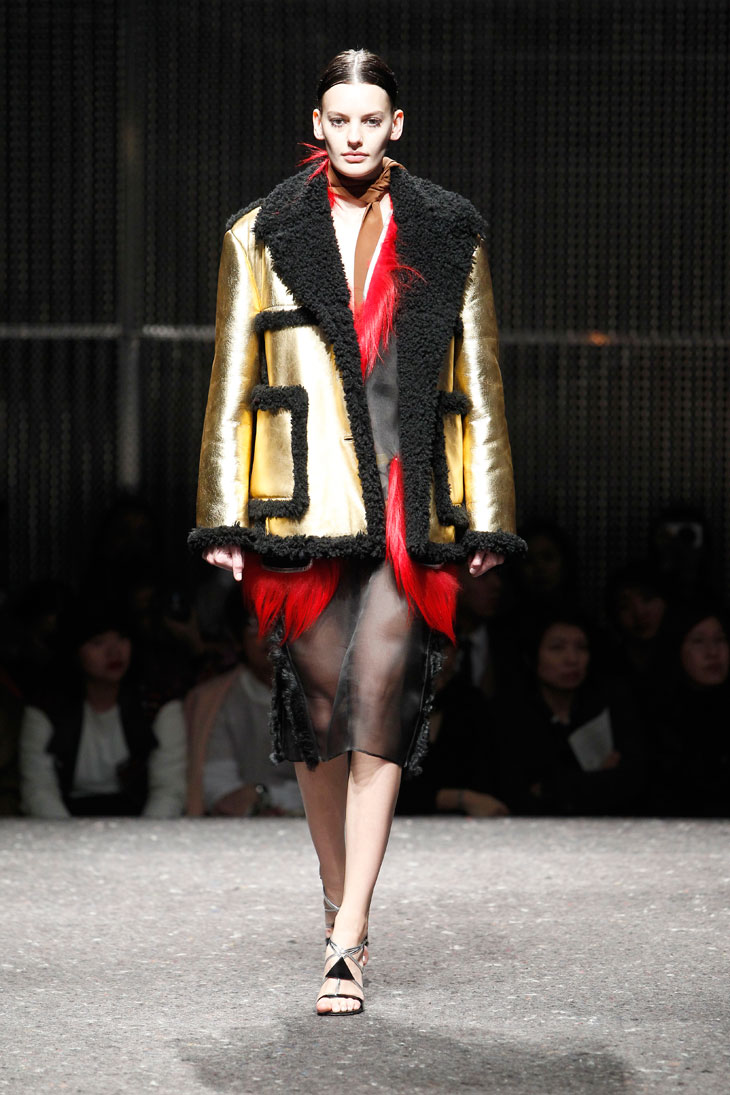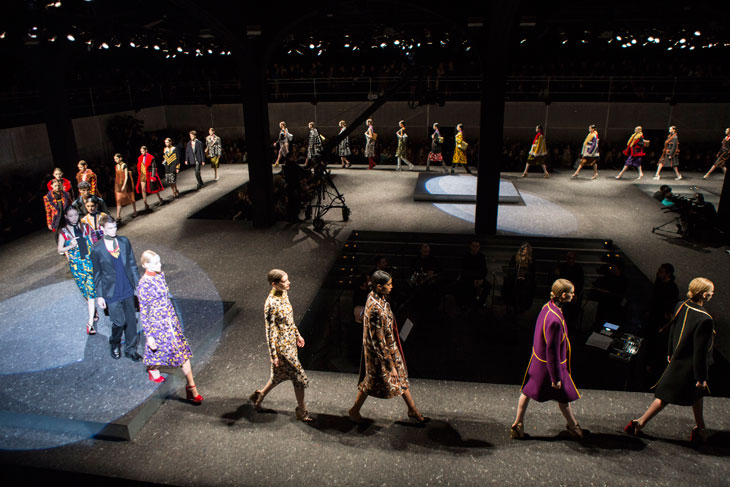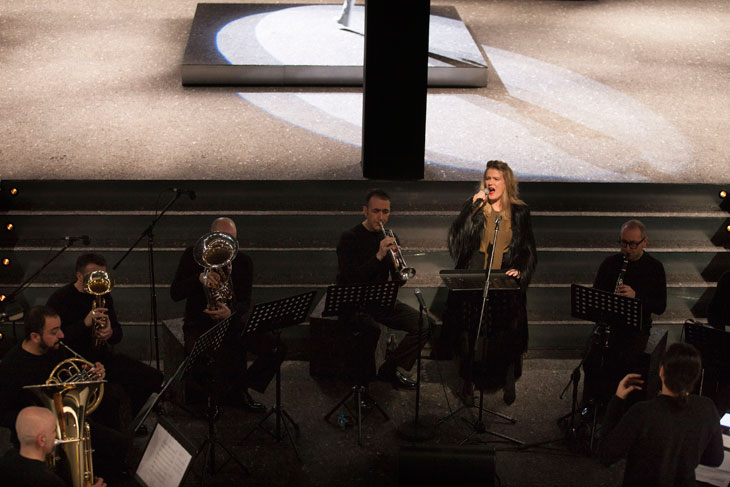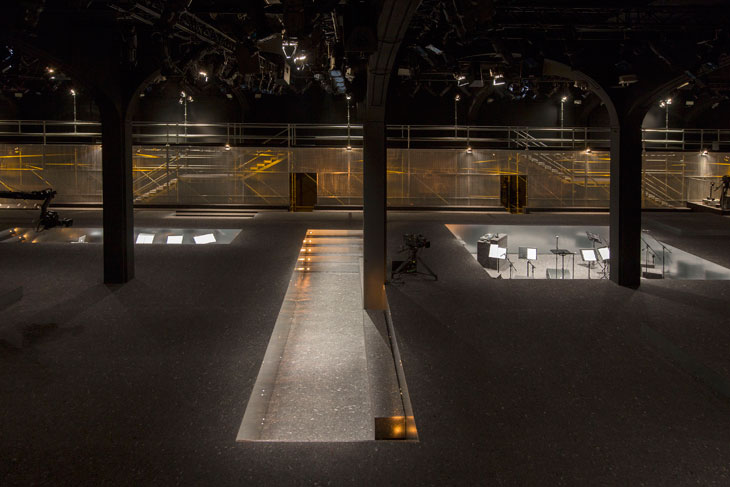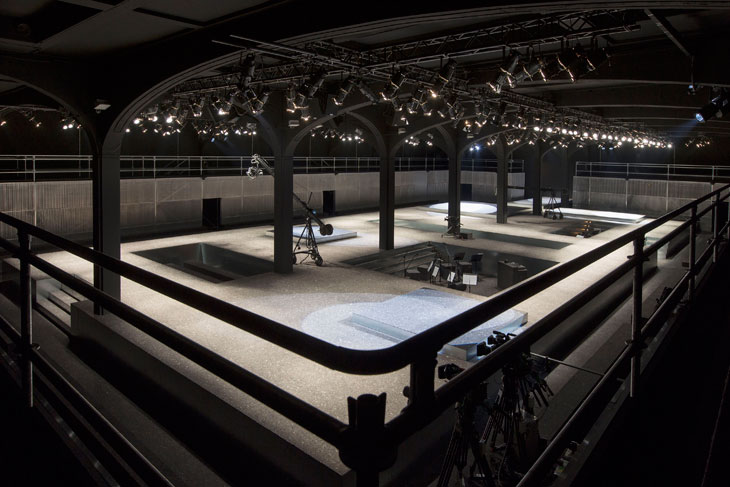 Images courtesy of PRADA, review by Design Scene Contributing Editor Nicolas Martin Garcia @nikygarcia3