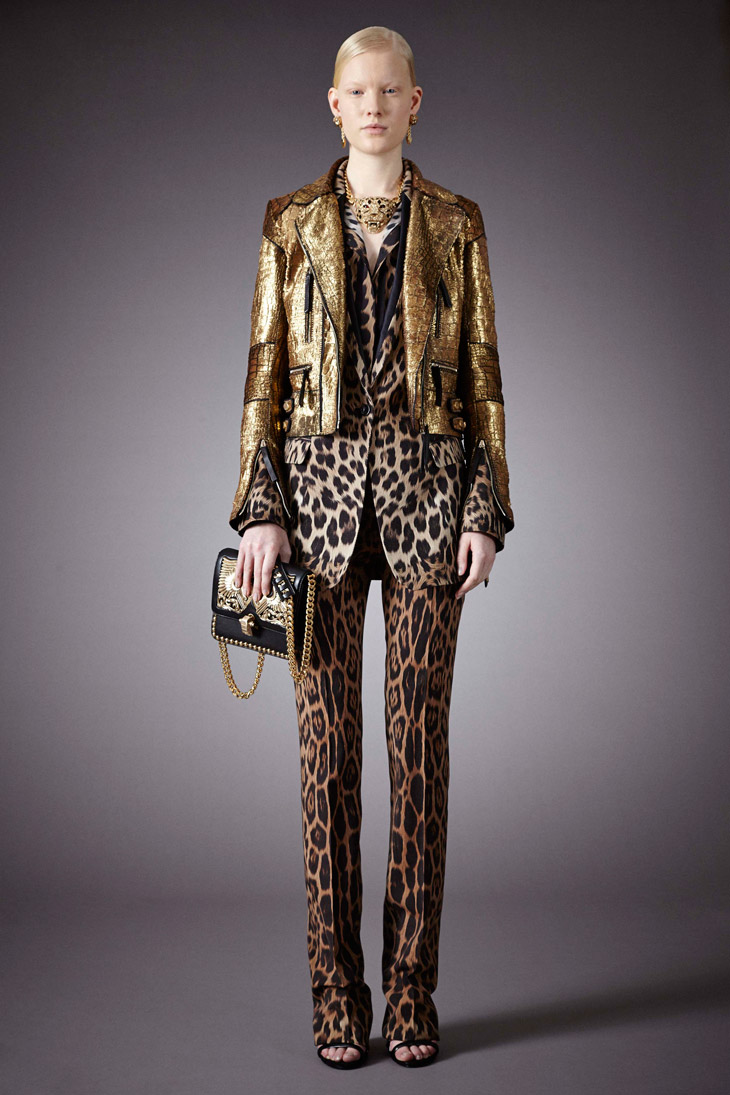 Roberto Cavalli warms up for the fall winter 2014 season with the release of its fall winter 2014 pre-collection lookbook.
The classic leopard print is incised and enriched, opticalized, pleated and folded and alternated by stripes which create a trompe l'oeil effect resulting in inlays or entwined by sinuous lines in a sophisticated palette of smoky grey, tobacco, black and white. The zebra print takes on a pixellated and digitalized figure as it's shattered in thousands of fragments. The tiger print unveils smoky watercolor hues and the wolf print dissolves in the refined mélange tones of grey and neautrals.
In the recurring floral motifs, the flowers are psychedelic. The vibrant chromaticity of ruby red, sapphire blue and emerald green characterize the exotic tapestries, which are sometimes embroidered, and the audacious jacquard knitwear with an incredible array of astounding overlays. – from Roberto Cavalli
Models enlisted for the beautifully shot lookbook are Linn Arvidsson and Nastya Zhidkikh.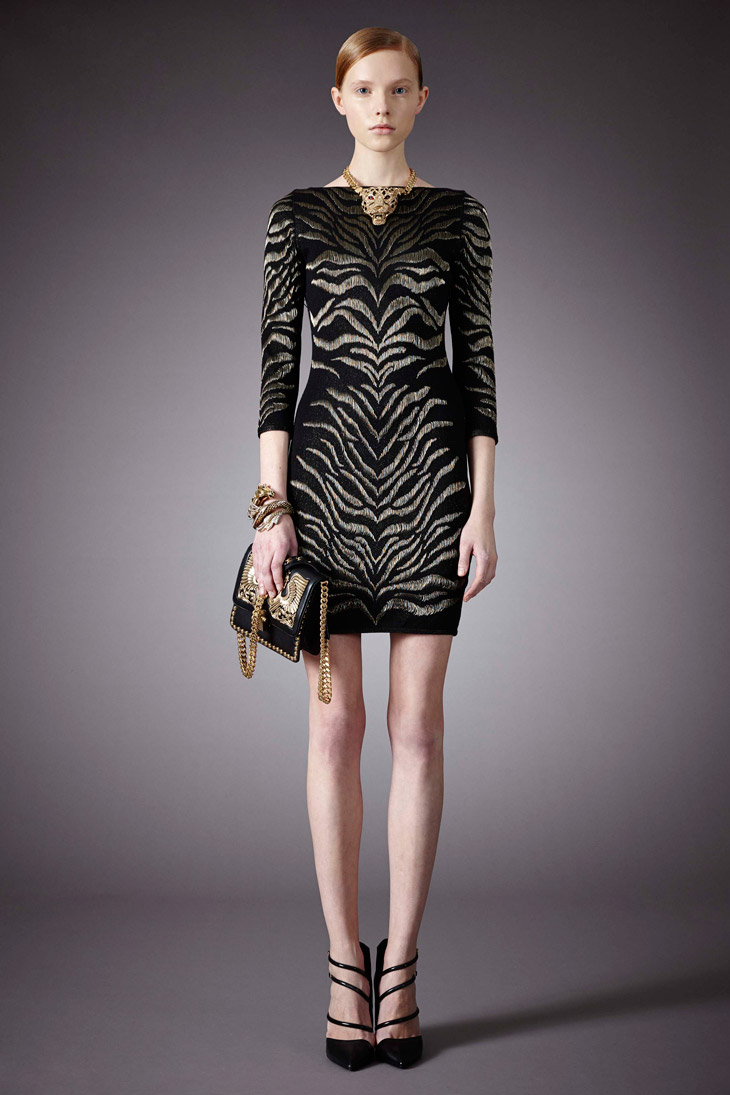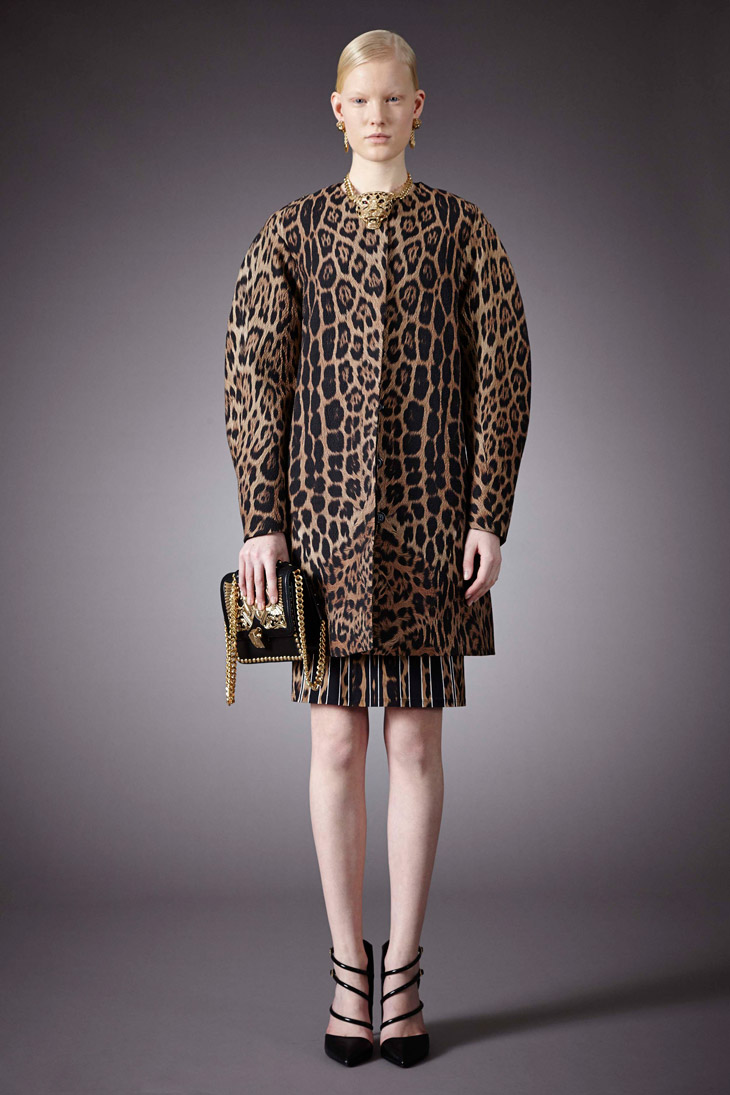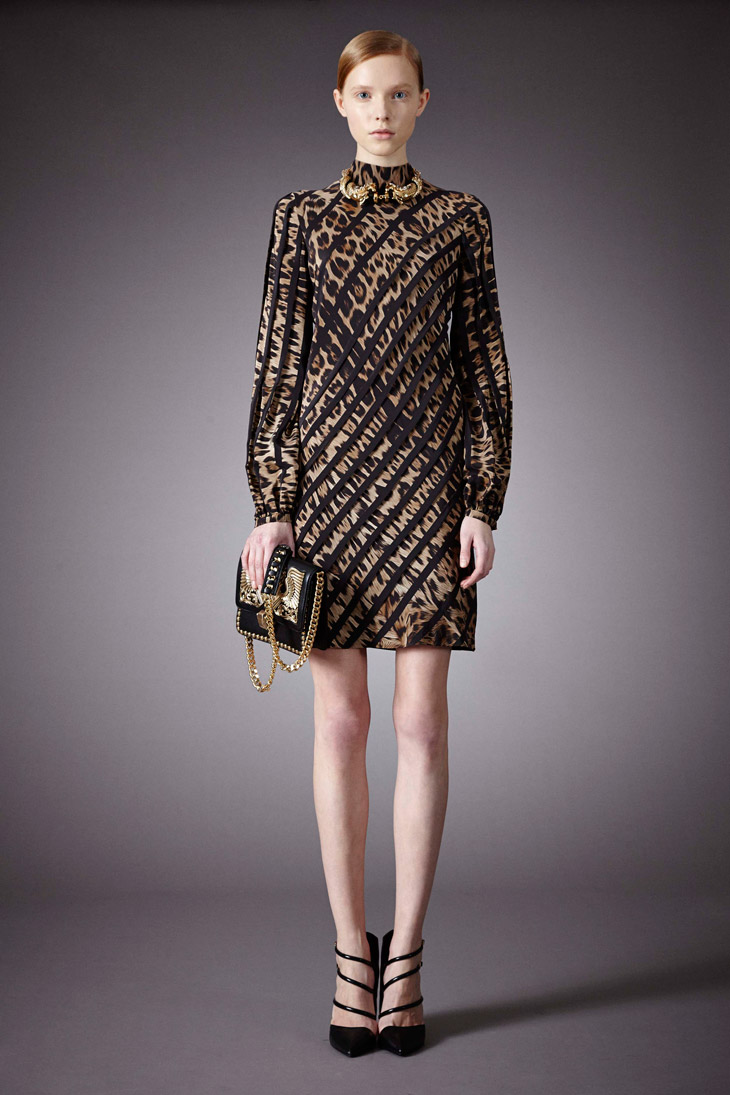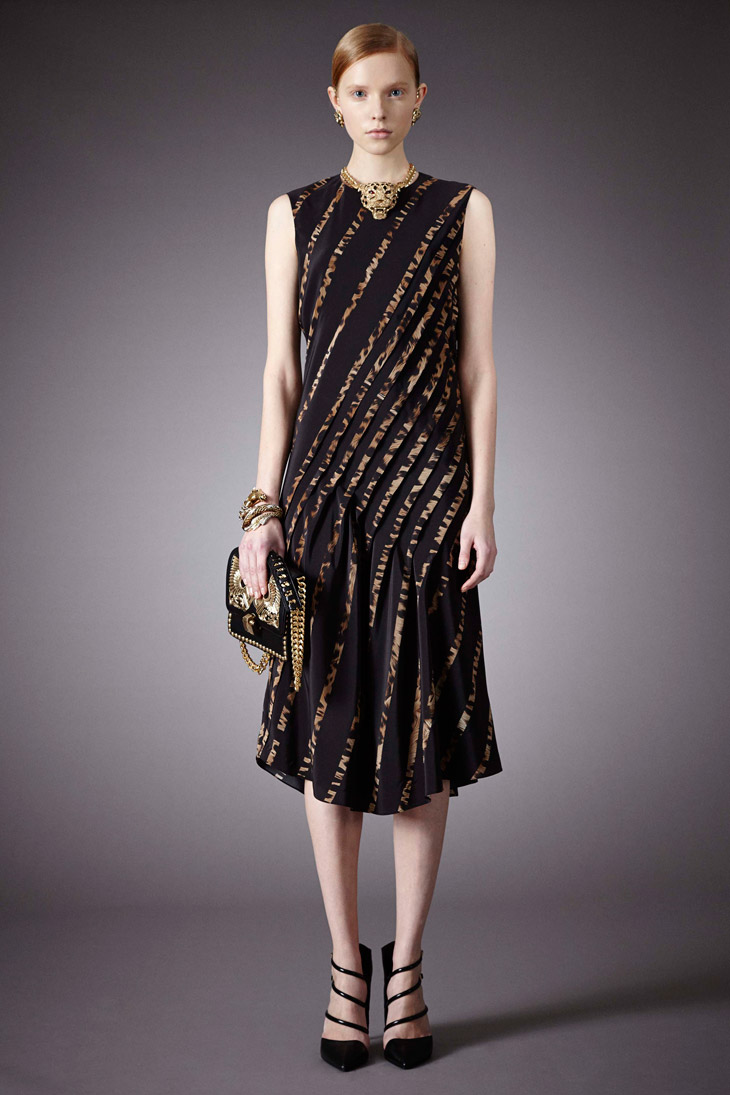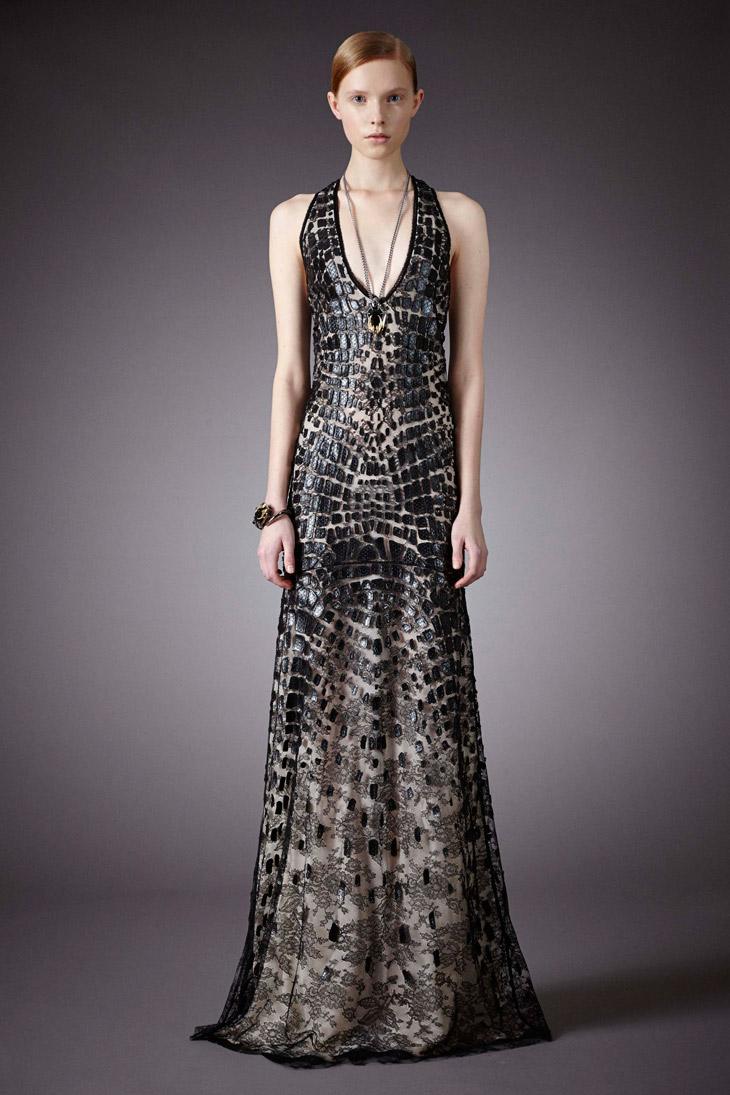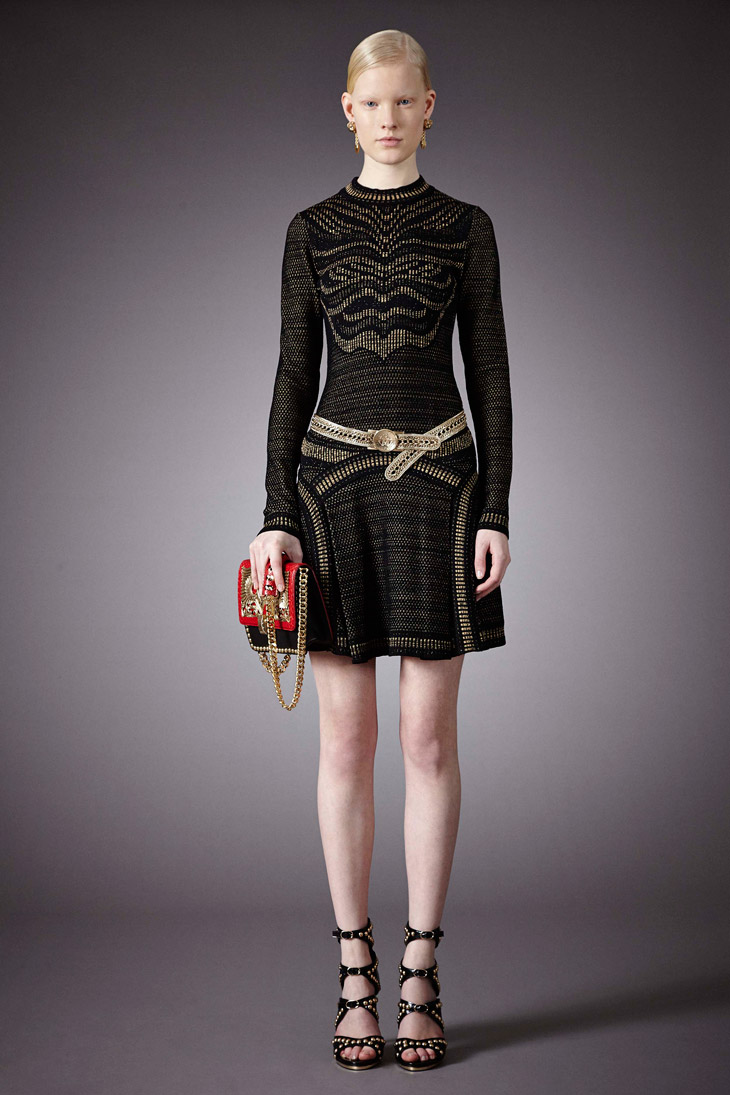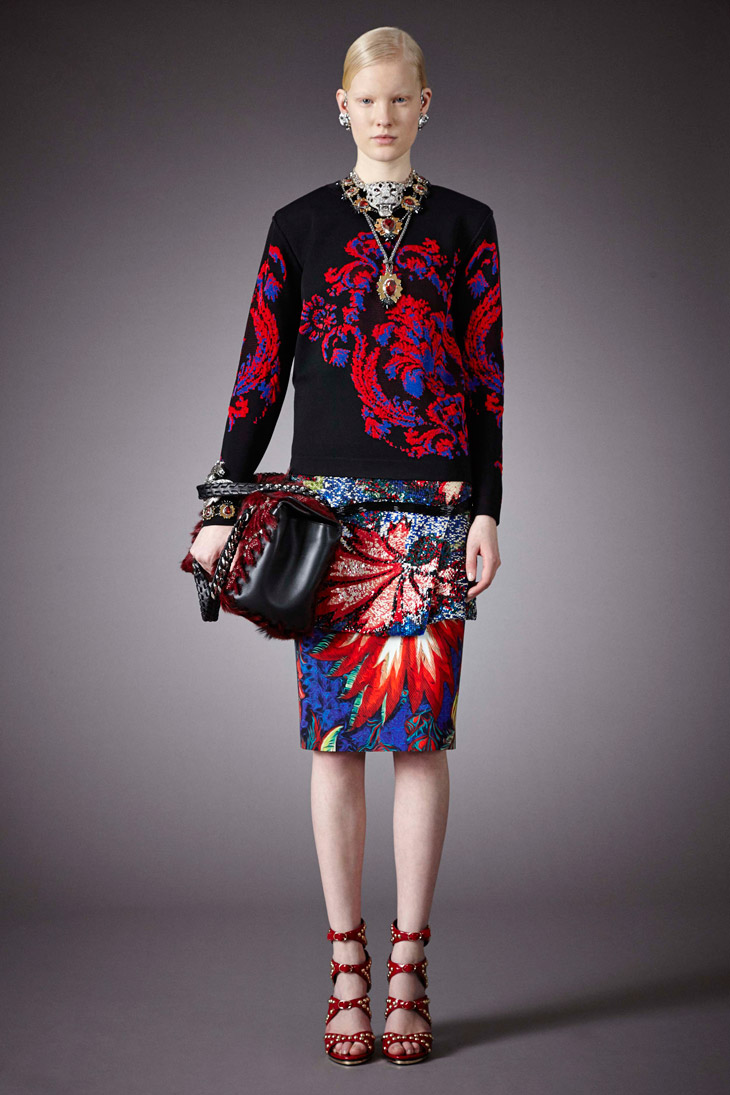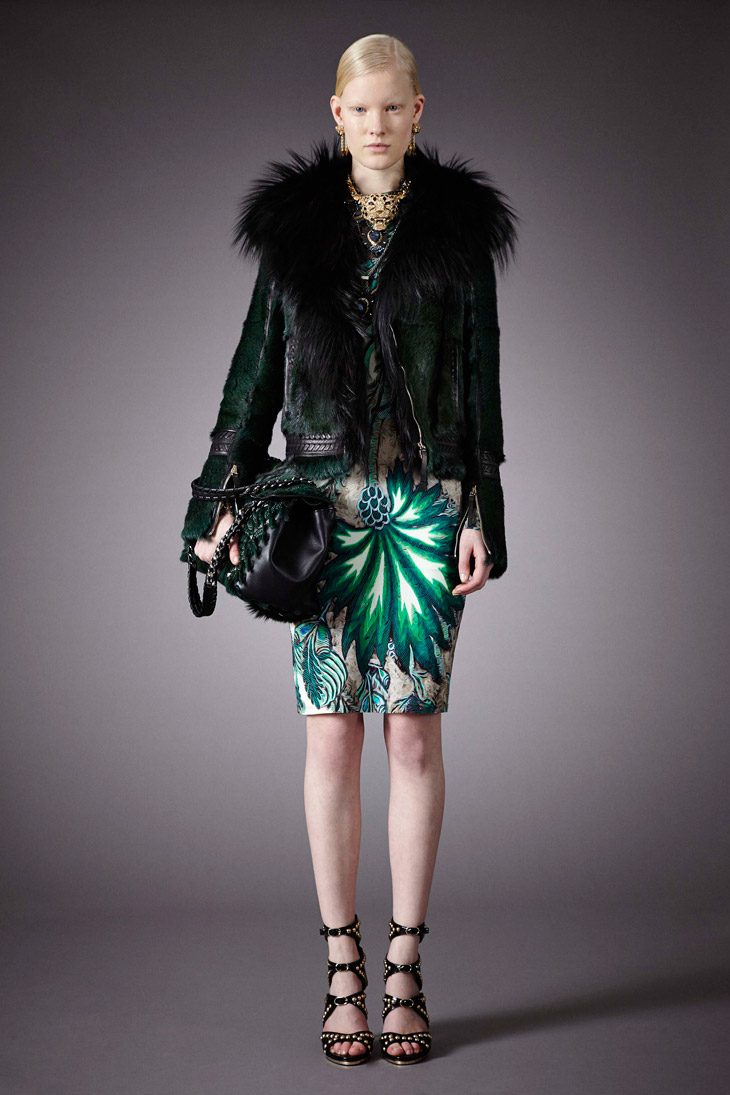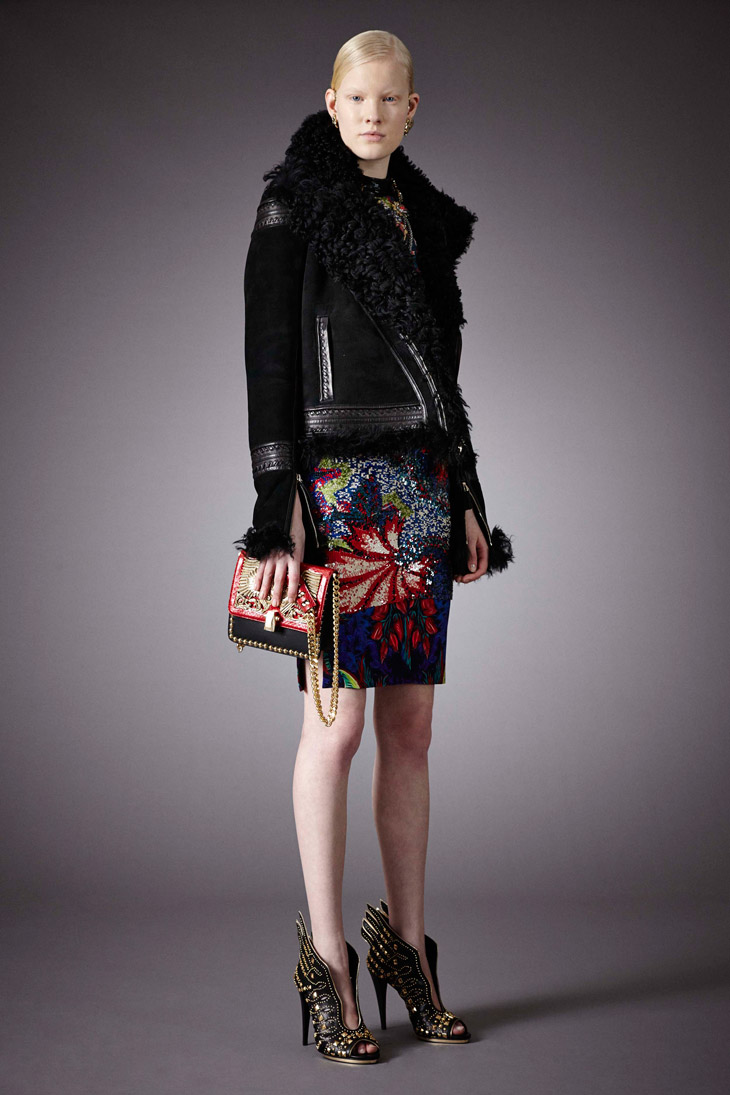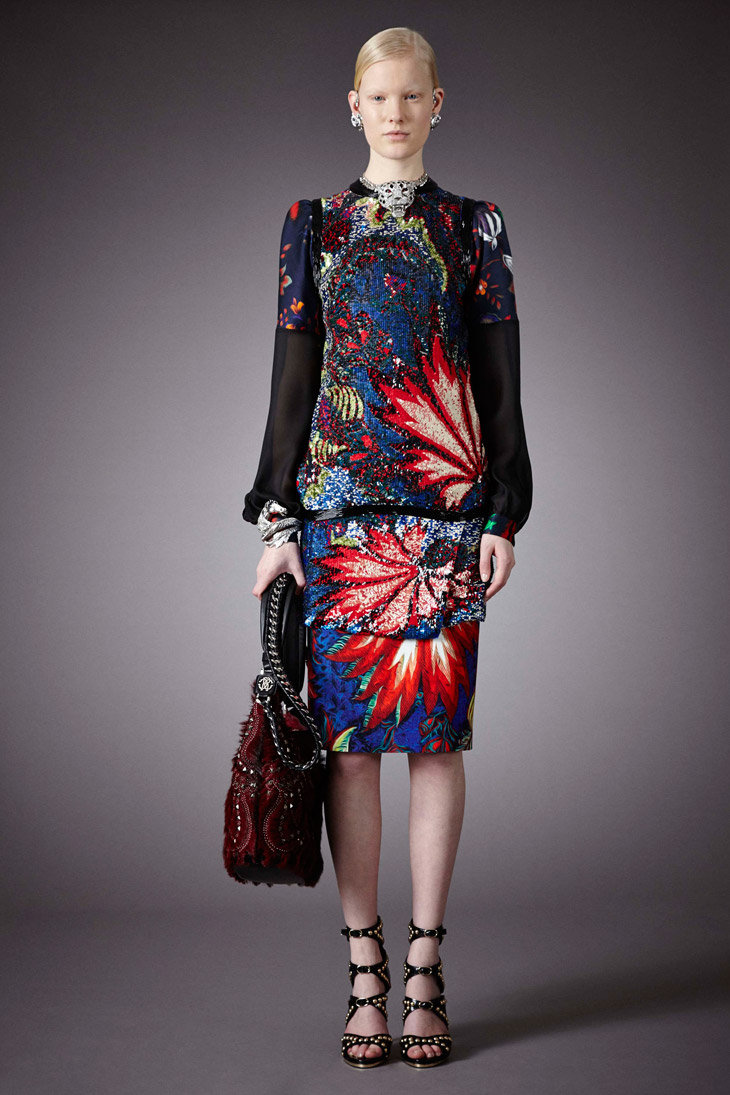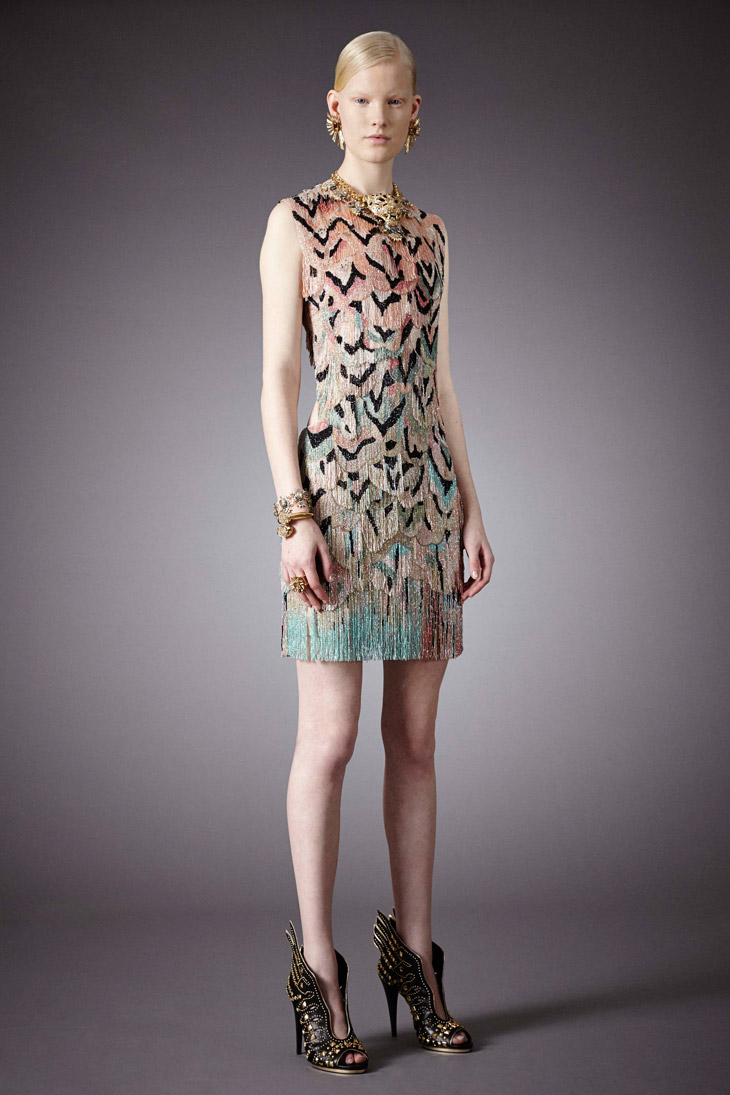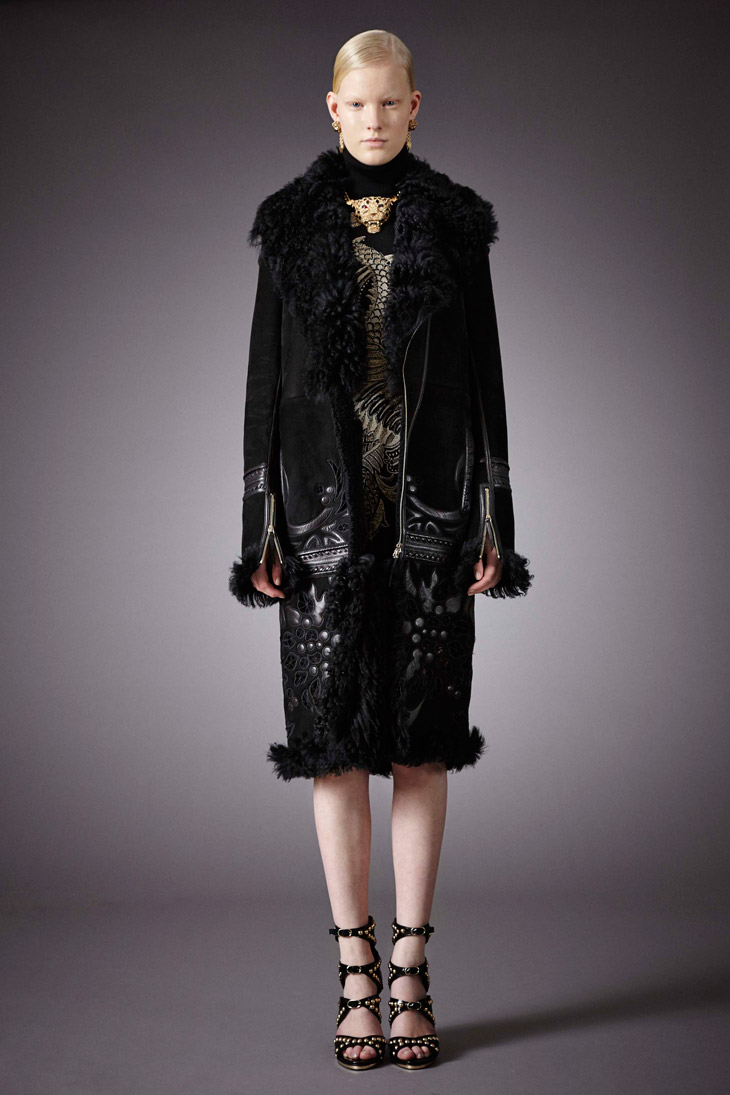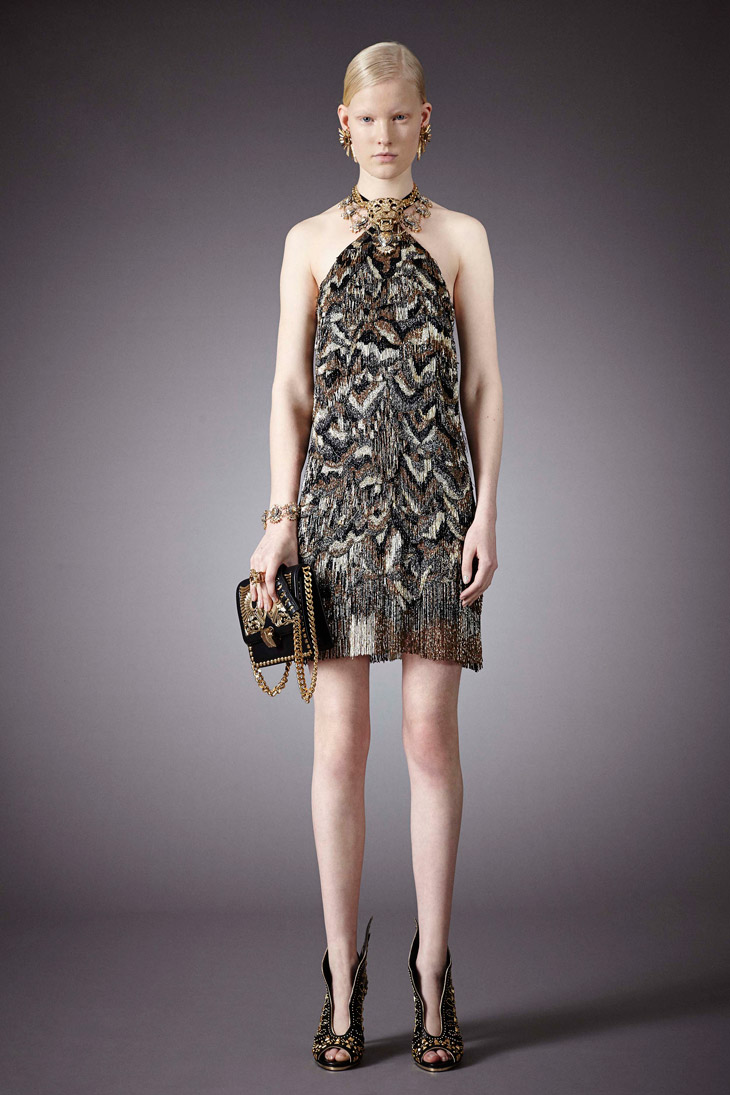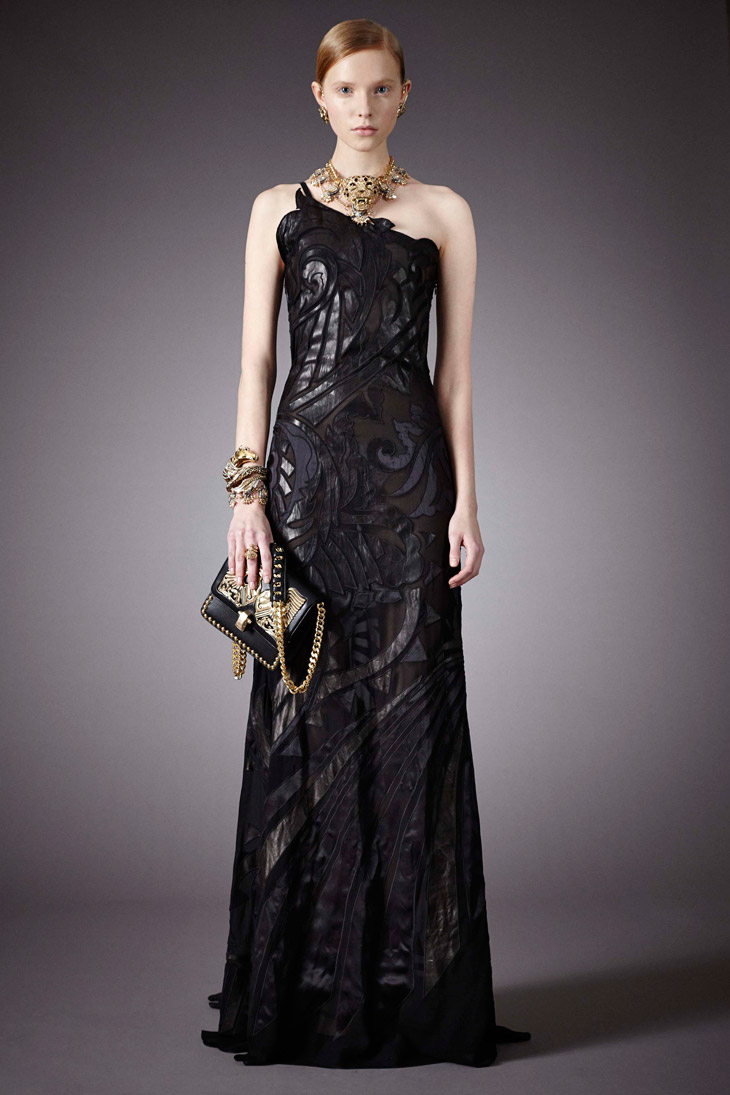 Website: www.robertocavalli.com