With a front row to rival Burberry, Tom Ford asserted the exclusivity of his label. Actor Bradley Cooper cozied up to girlfriend Suki Waterhouse, Suzy Menkes sat poised with her pen in hand and Anna Wintour set her sights firmly on the runway, albeit behind a pair of trademark sunglasses. With quite the tough crowd, Mr Ford had a lot to live up to.
He didn't fail to impress. "It was gorgeous. I loved the reds, the powerful reds," said Bip Ling, a model and super-blogger. However, with Joan Smalls, Georgia May Jagger and Liberty Ross test driving the collection, it would have been hard for the clothes to look bad.
This show more modest than previous seasons. "It's a different kind of sexy," Tom said, "the clothes are tight on the hips. You've got to grab the body somewhere, and for me it's all about the hips."
Tom Ford stuck to what he knows best – sharp and sleek shapes were employed in his signature monochrome palette. Generally a very wearable line, simple structured pieces acted as a foundation that the bolder AW14 garments built upon, such as the garnet hued furs and postbox red maxi dresses. The fishnets were flirtatious, the velvets were opulent and the animal prints were fun. Consider every base covered this season.
When a model took to the catwalk in a "TOM FORD 61" sequinned dress, eyes light up and eager mutterings reached a crescendo within the audience. An hommage to rapper Jay-Z who wore a Jersey stamped with Tom Ford last year and famously sung the lyric "I don't pop Molly, I rock Tom Ford", this collaboration piece with French brand Black Boy Place is an essential. For those who can't afford it, numerous spinoffs will undoubtedly hit the high street.
With Tom Ford taking care of your wardrobe, Winter can't come soon enough.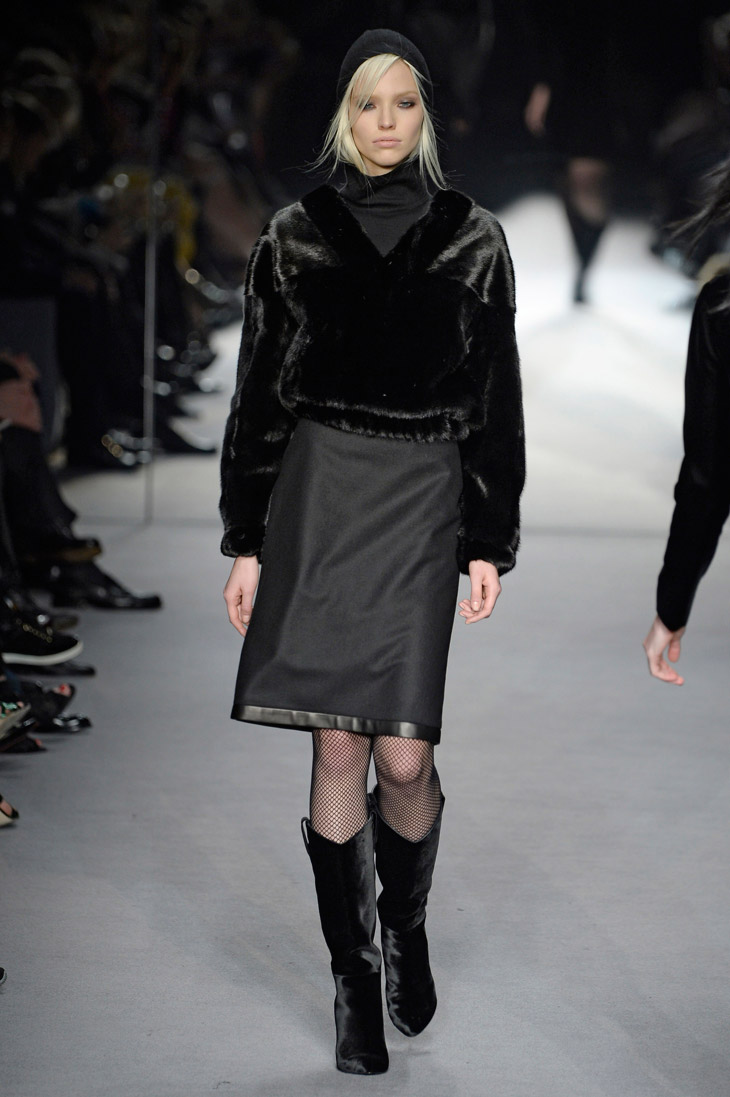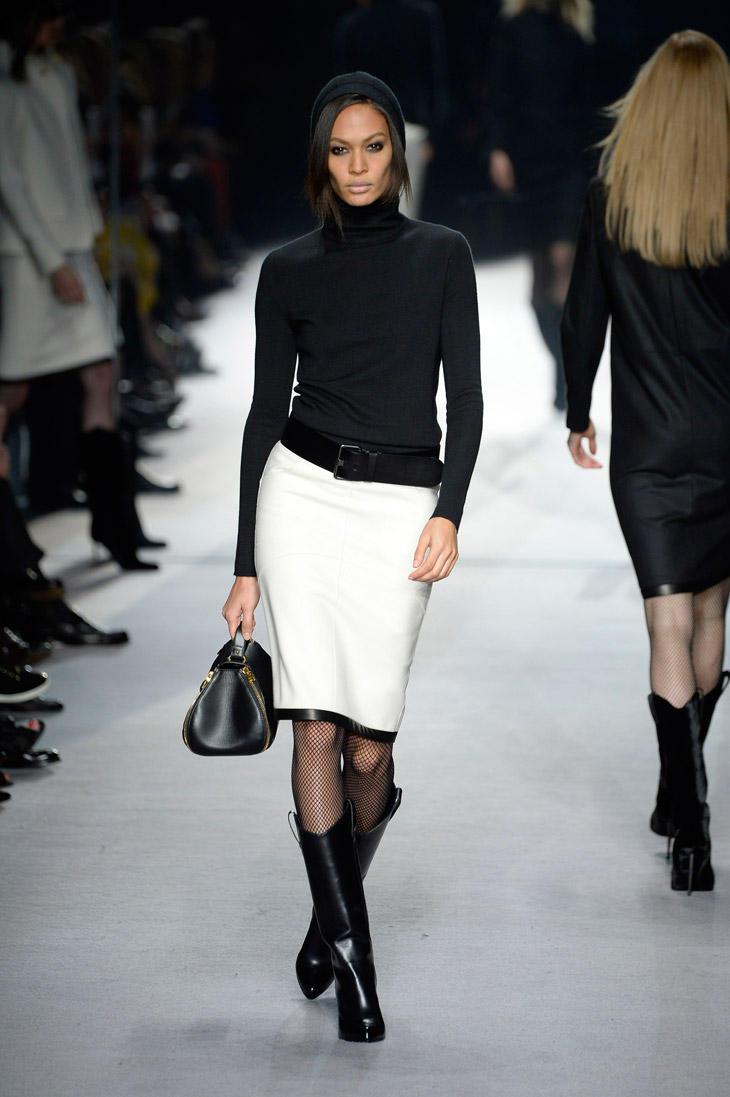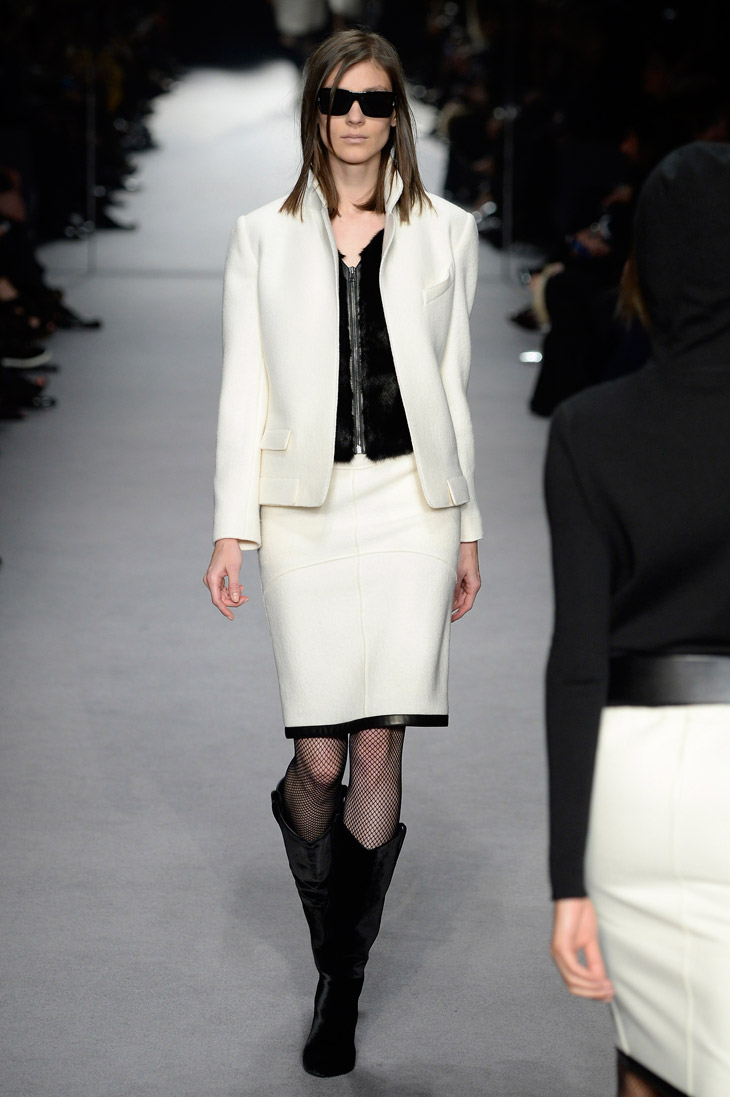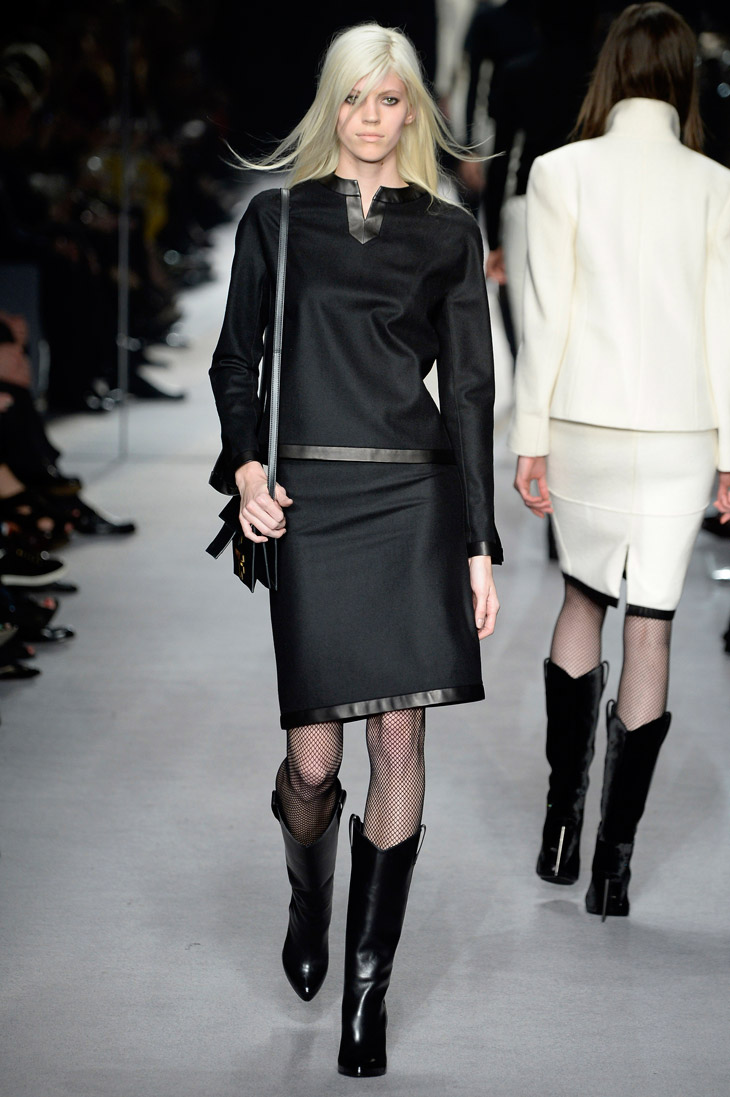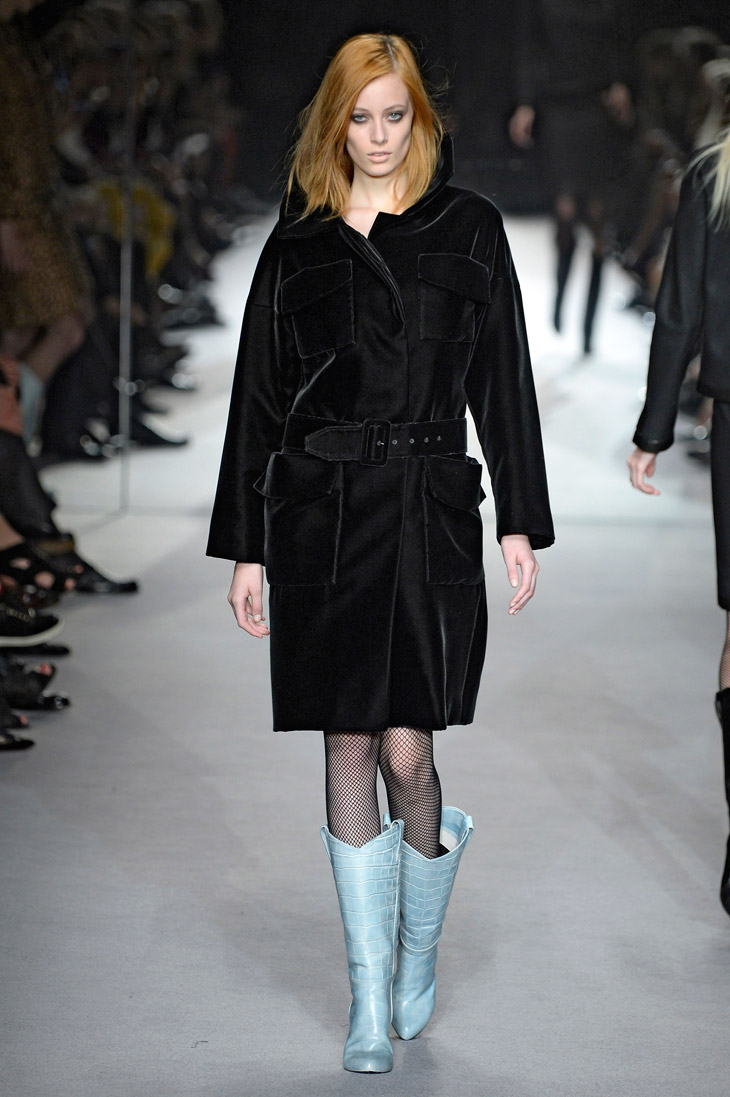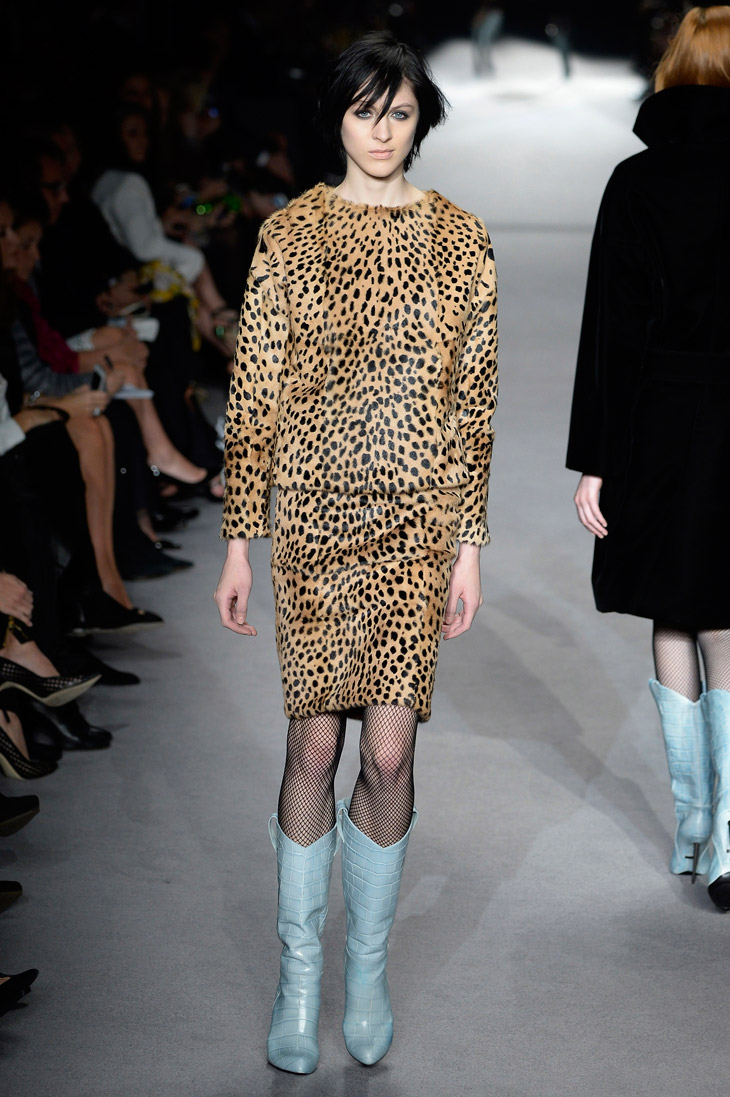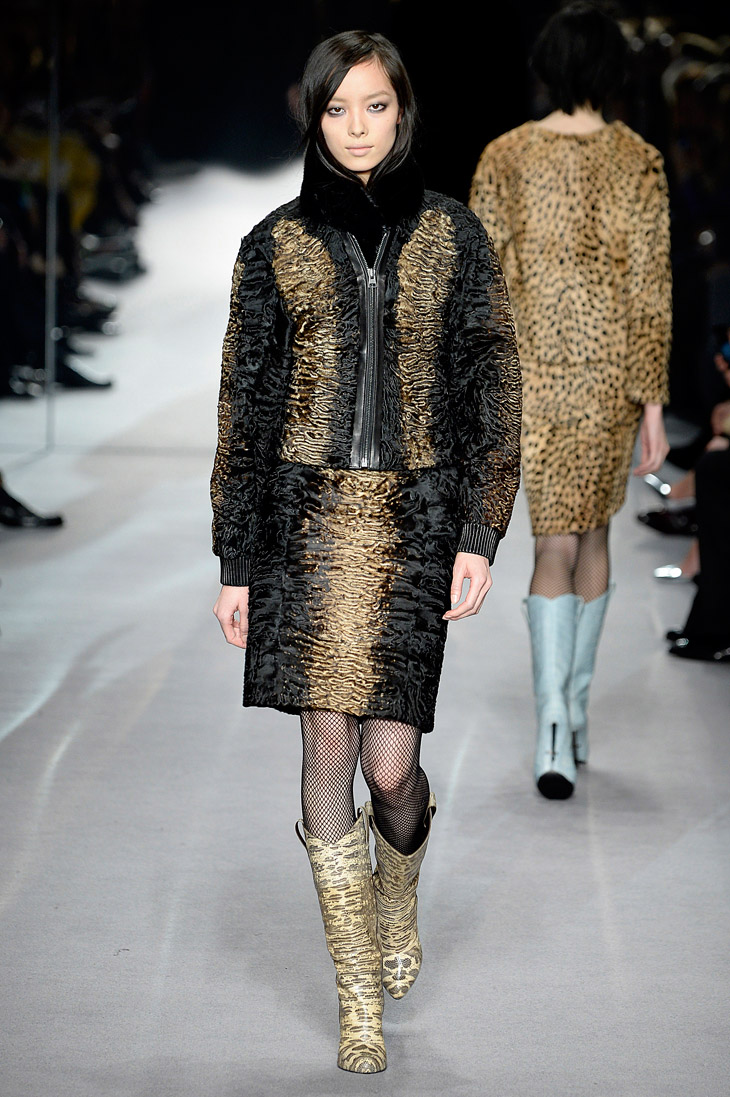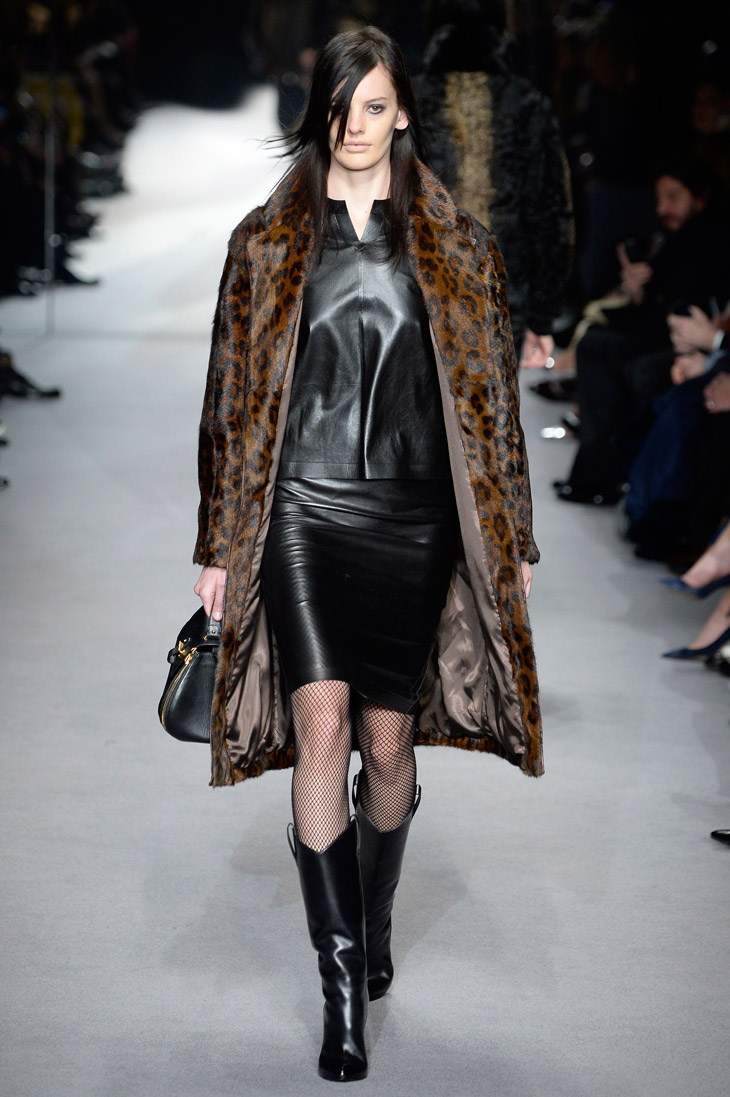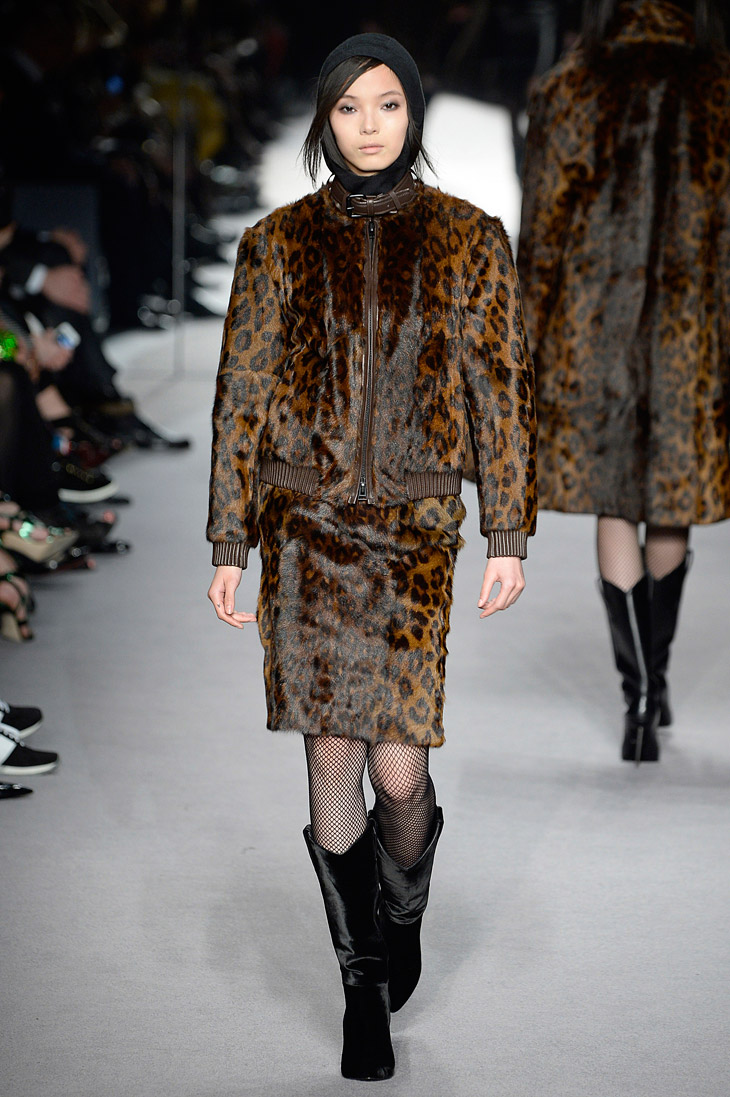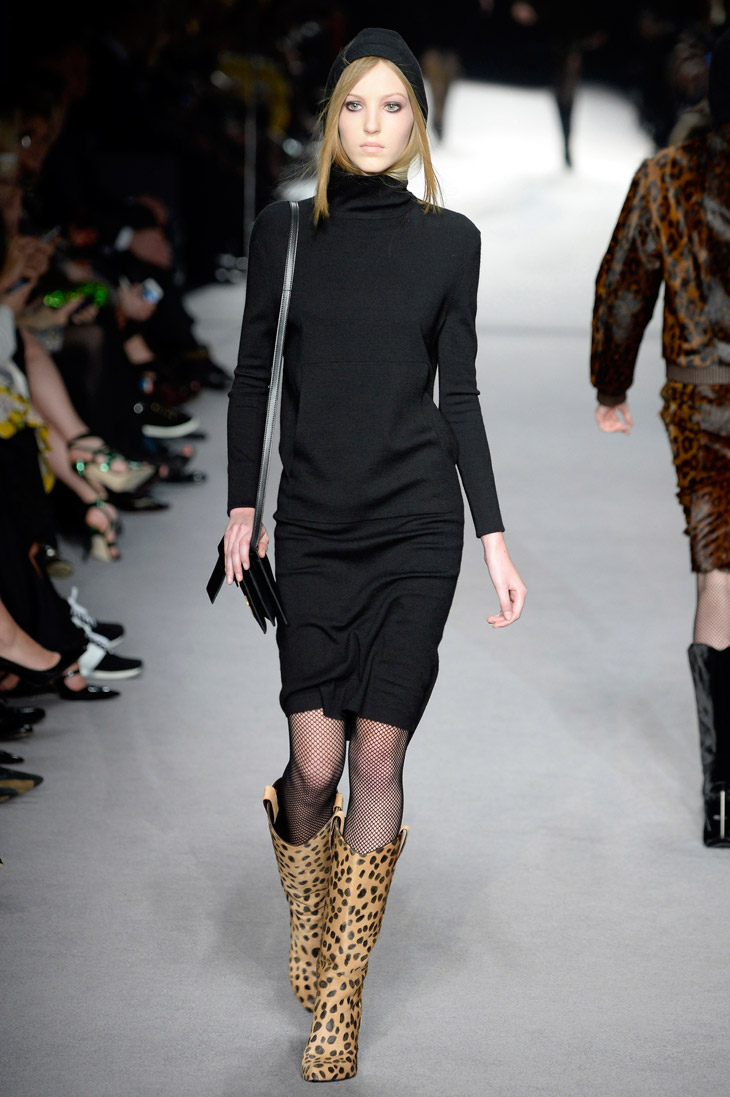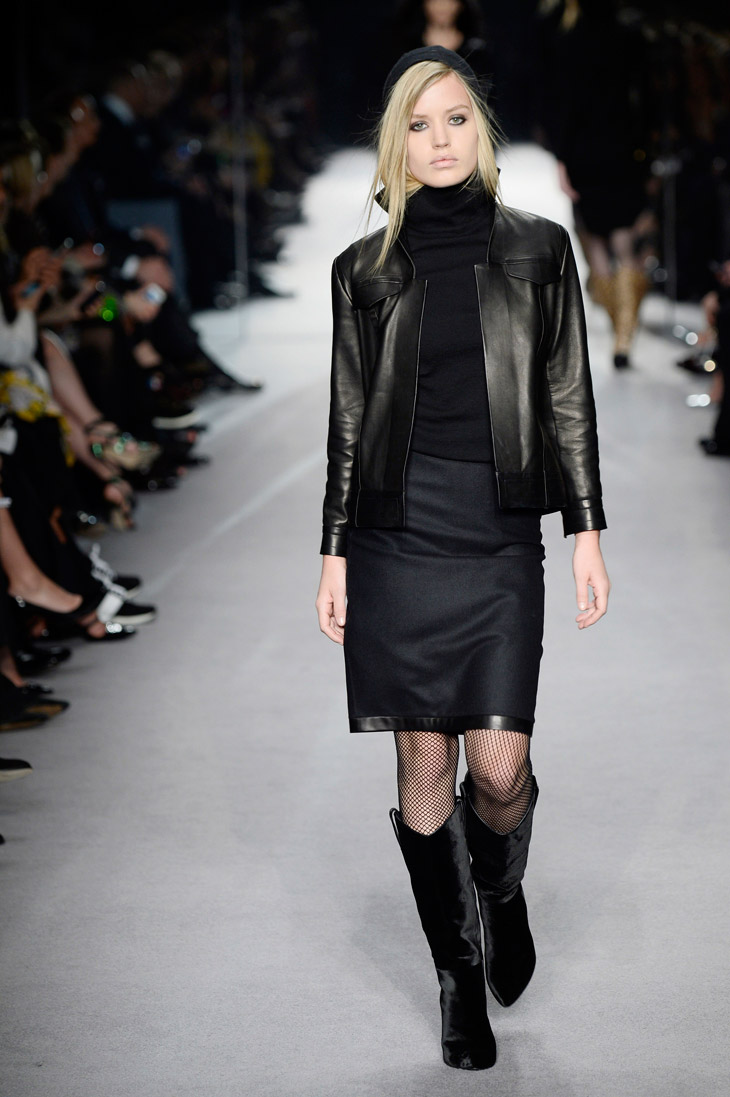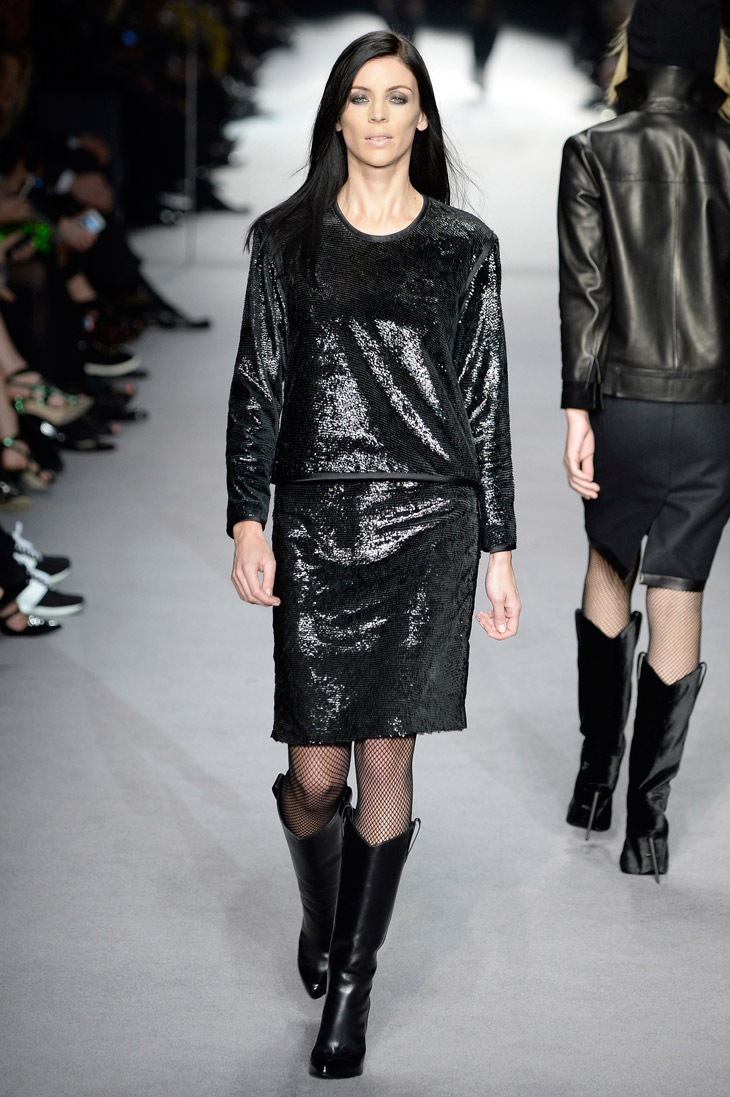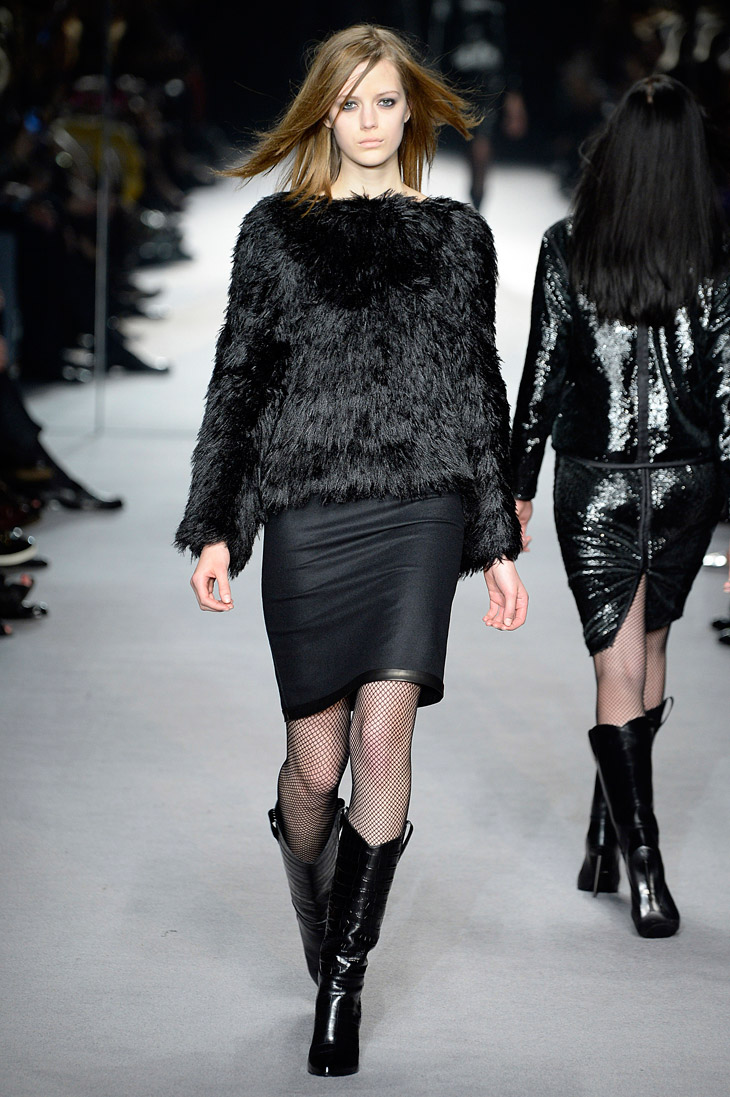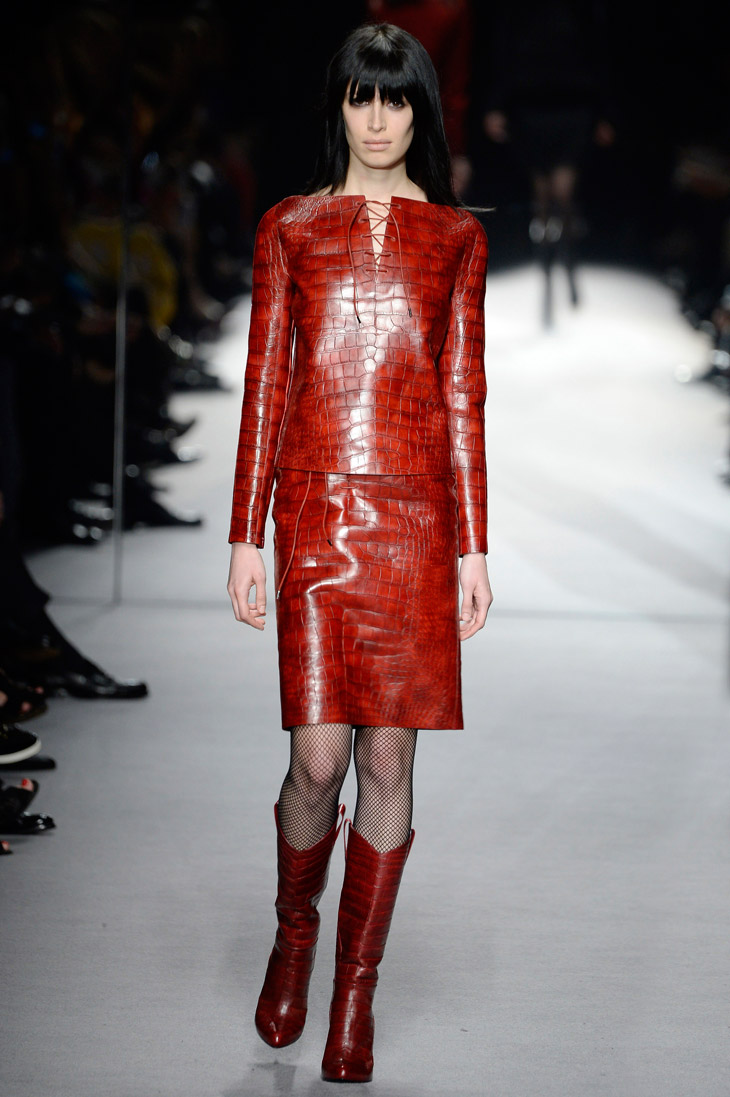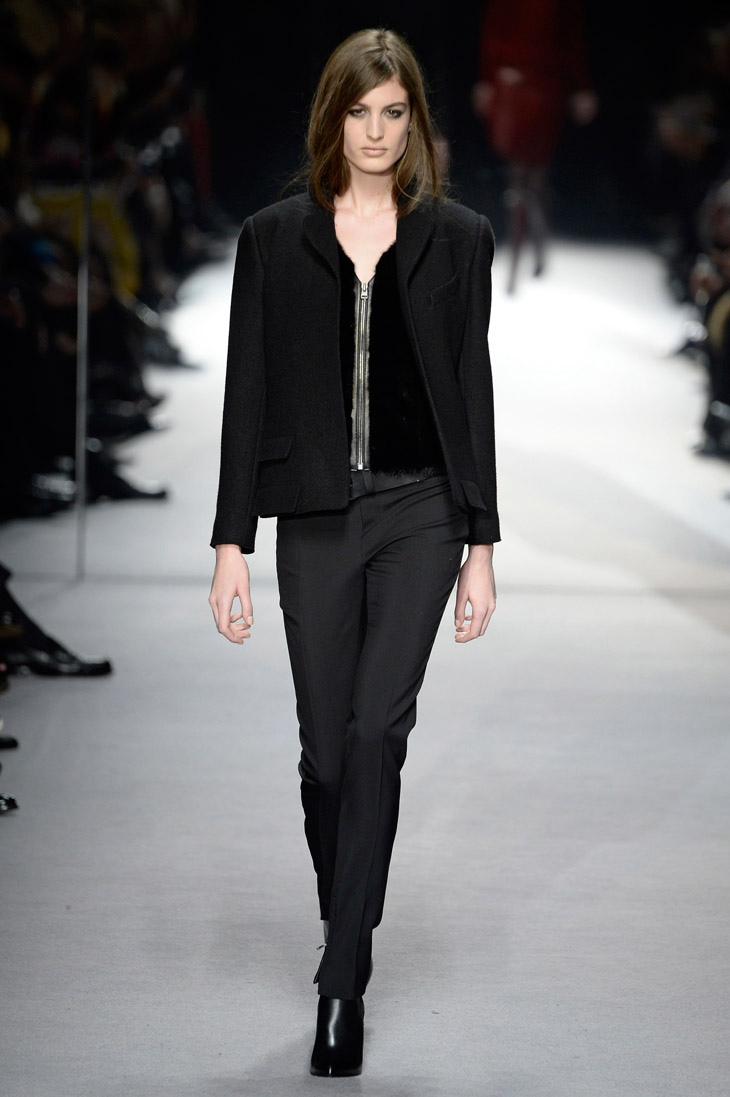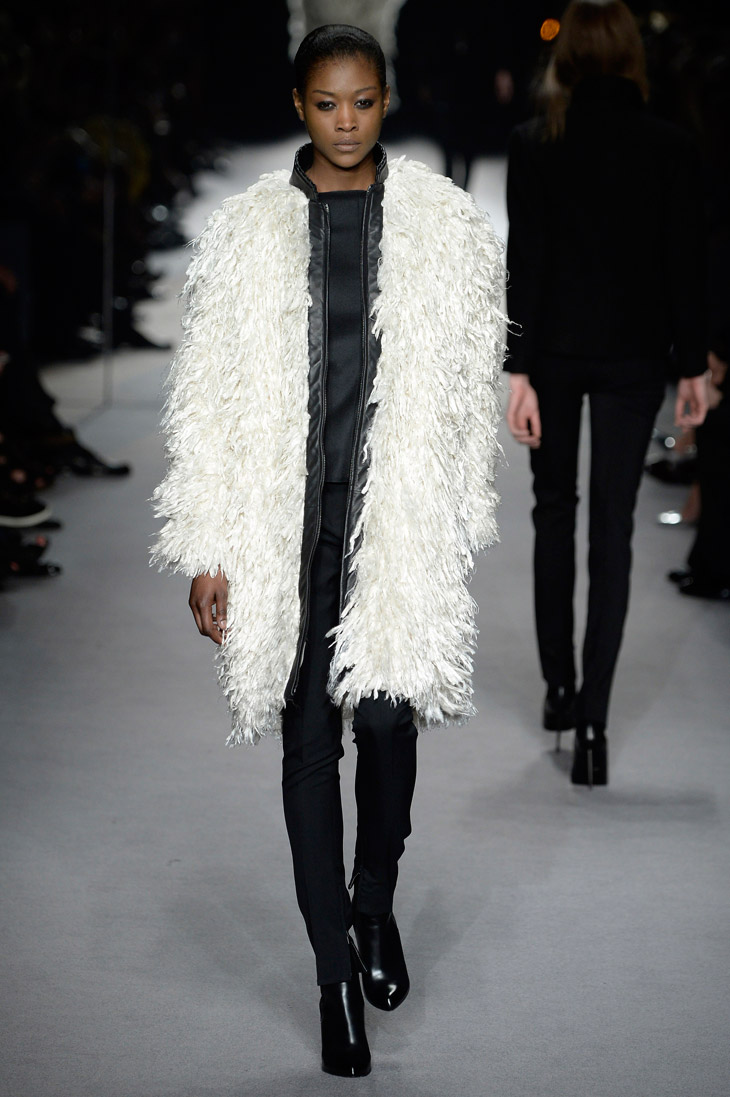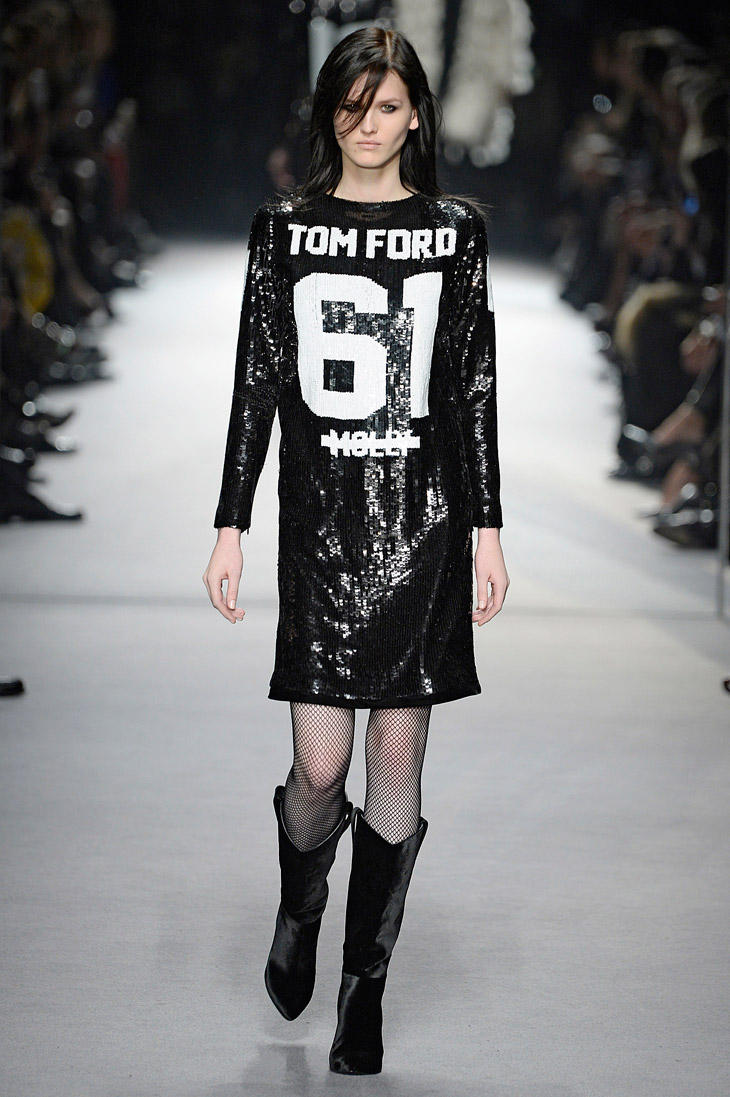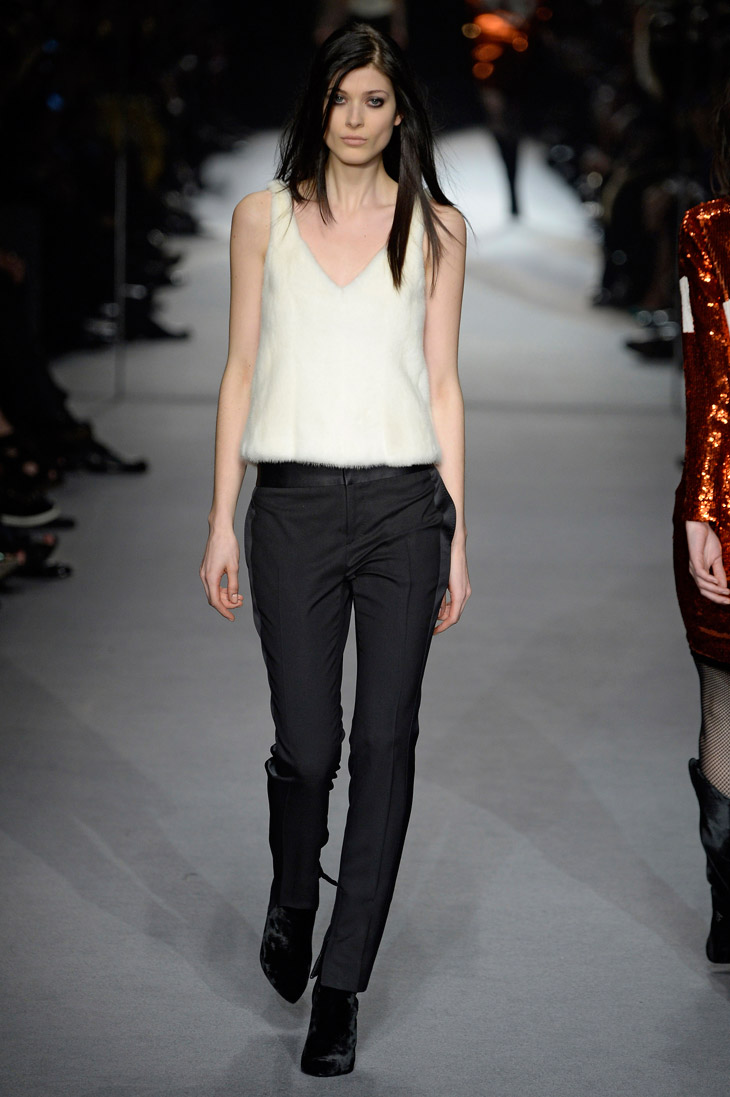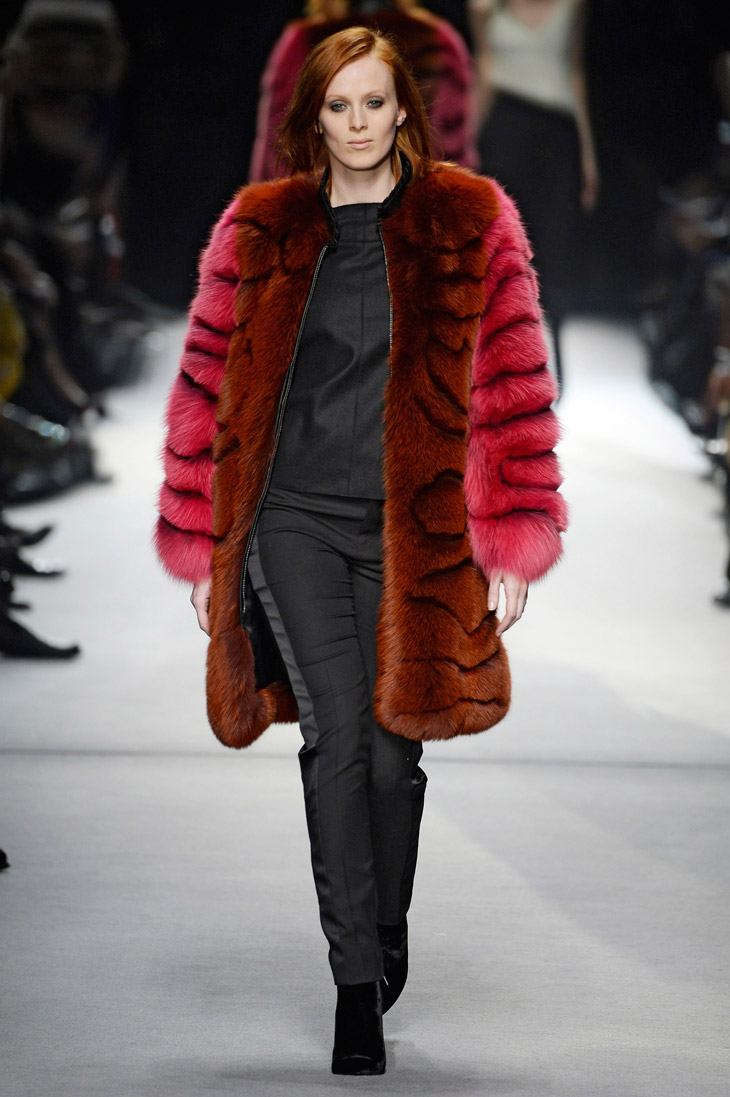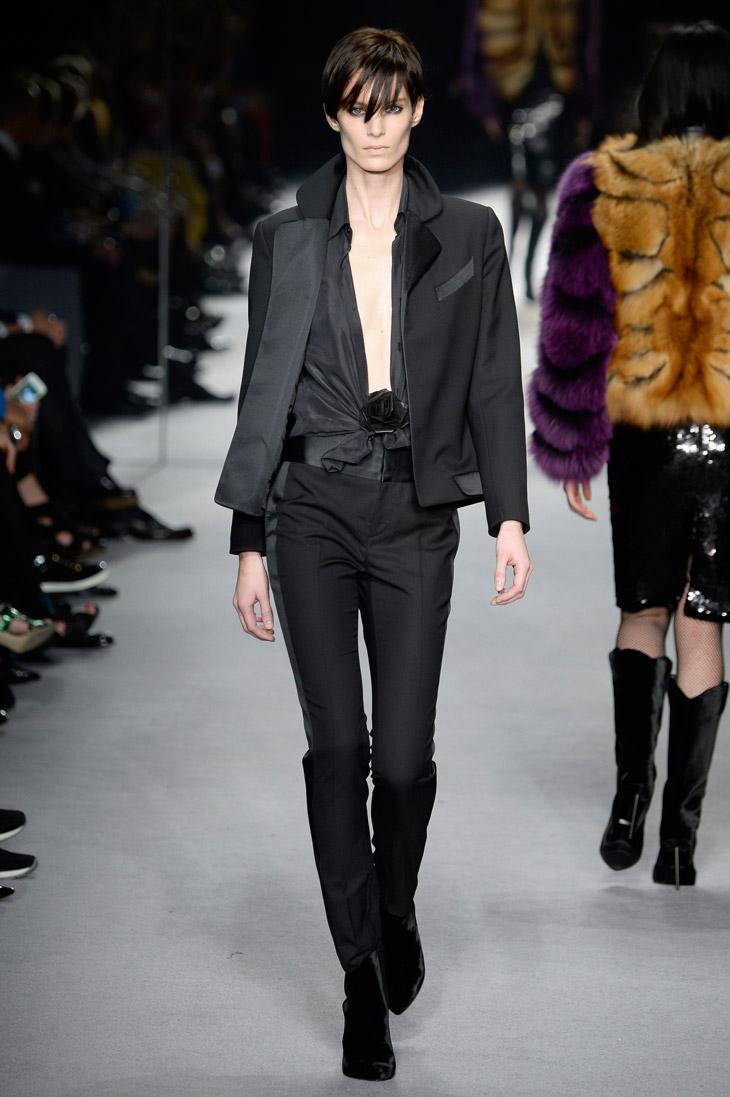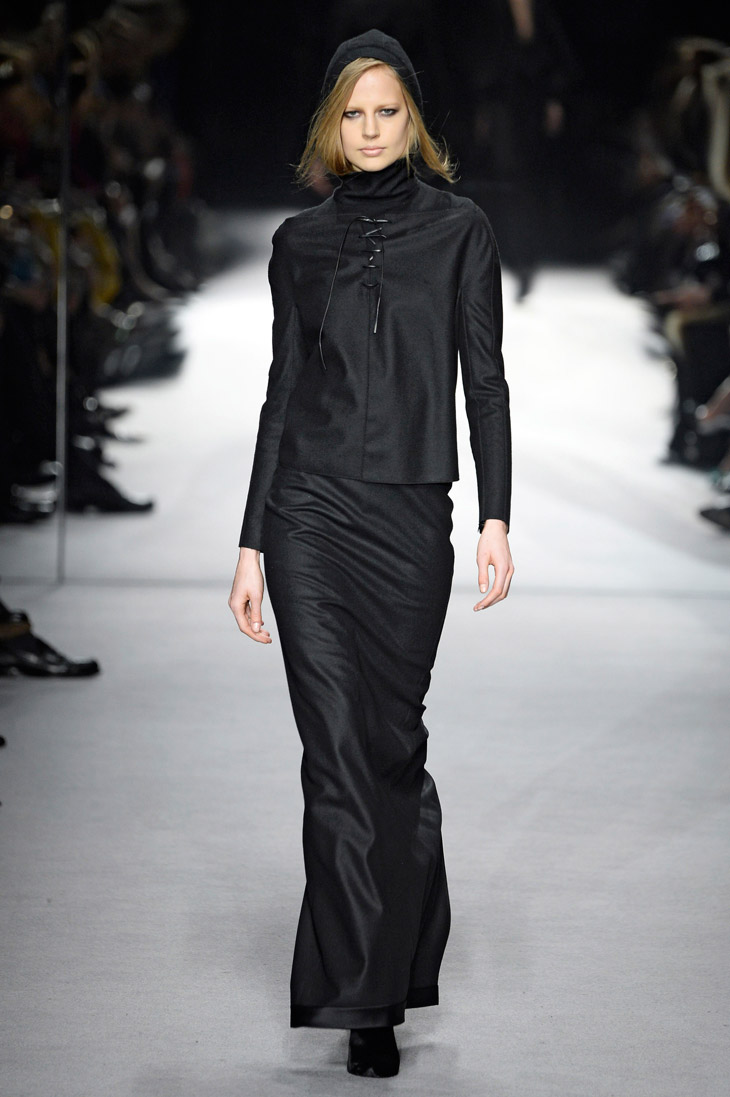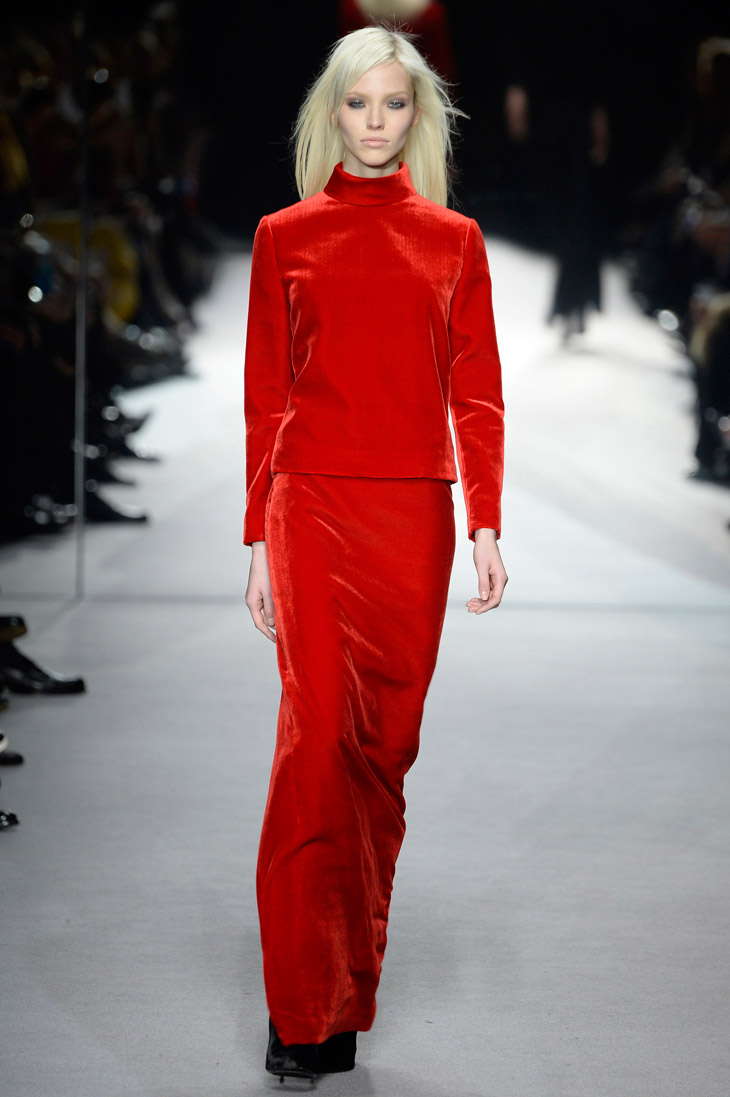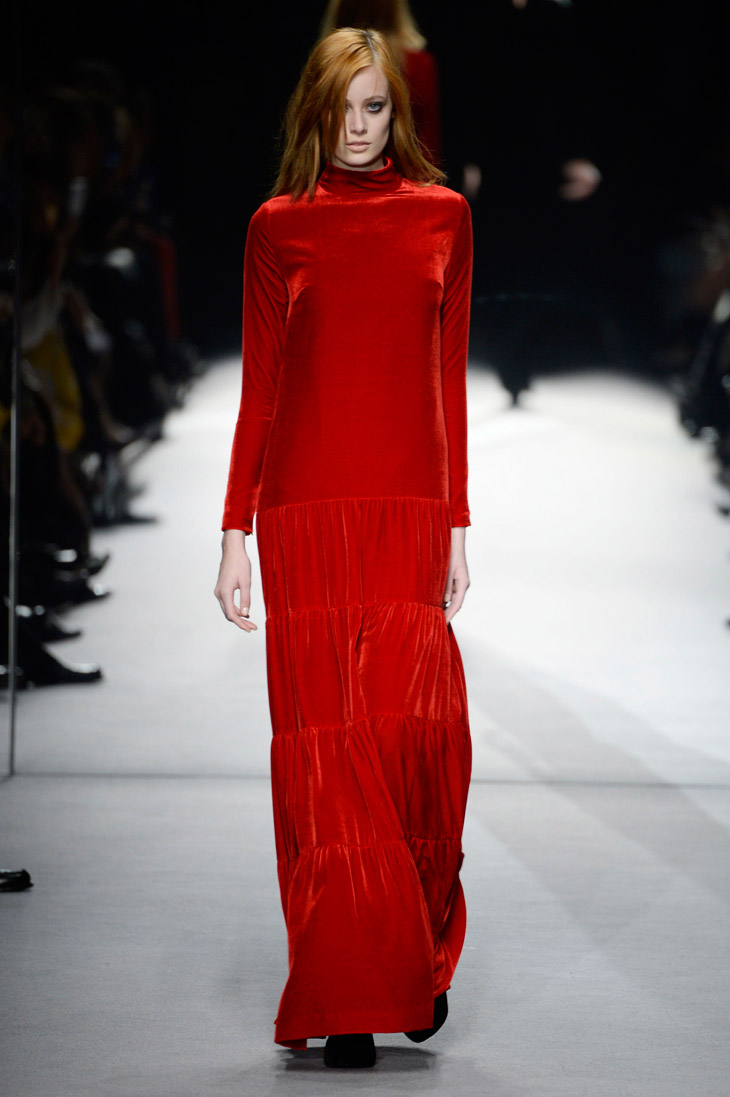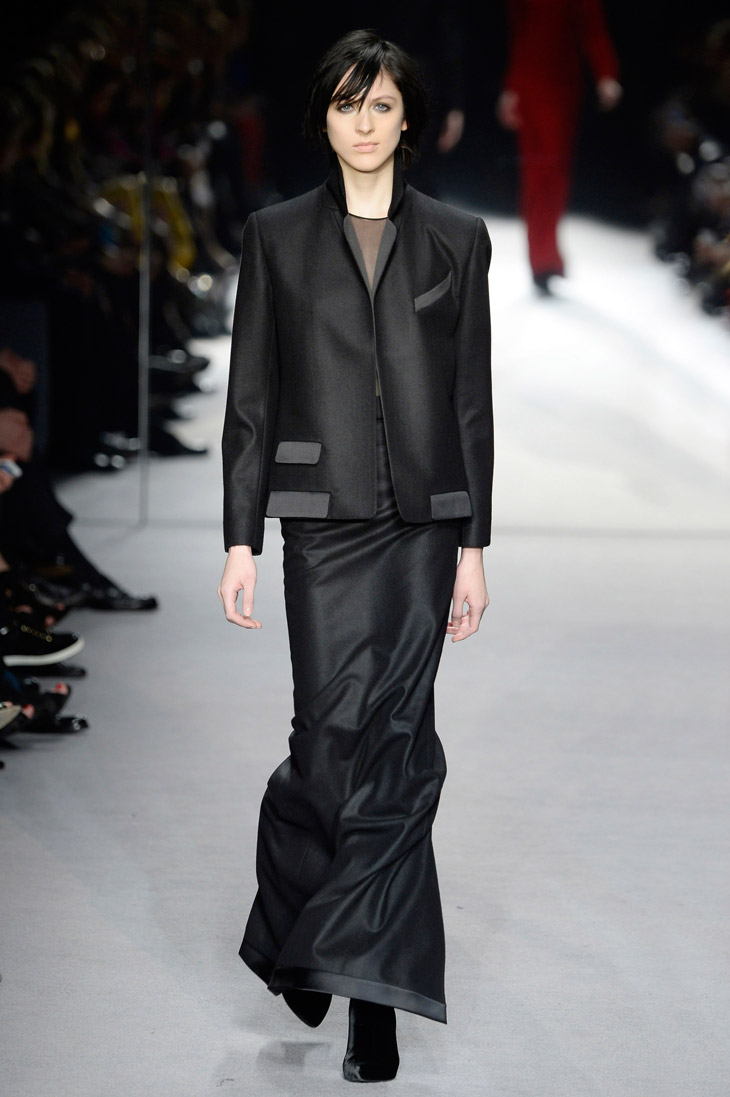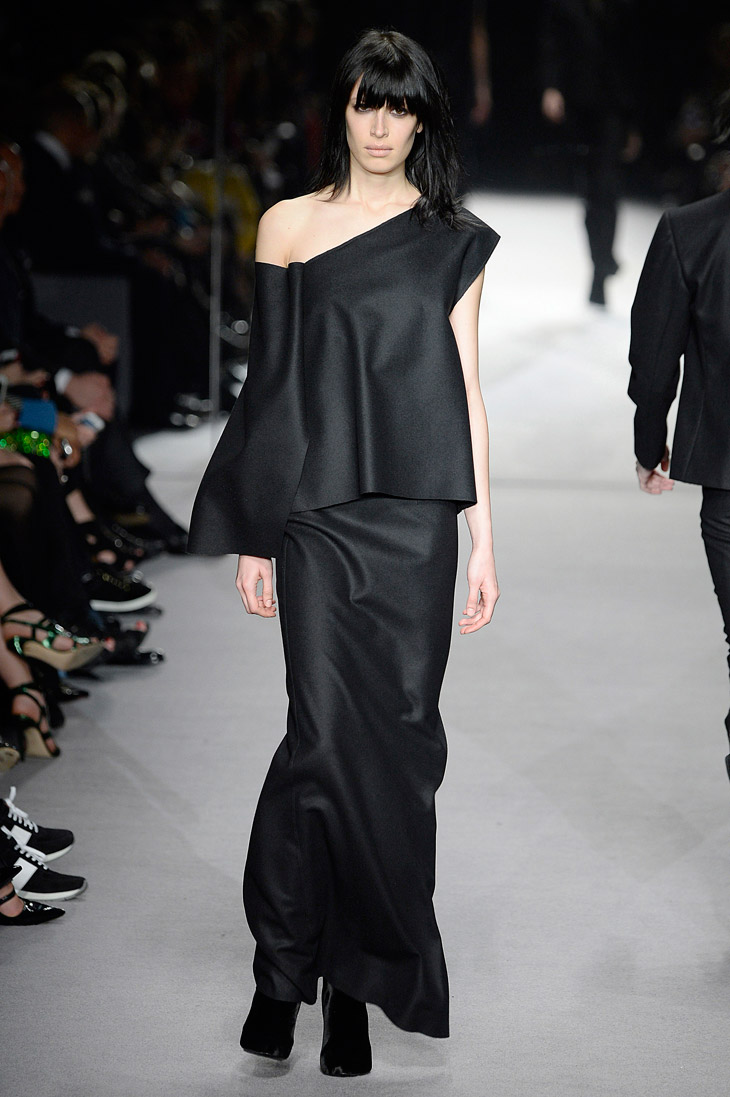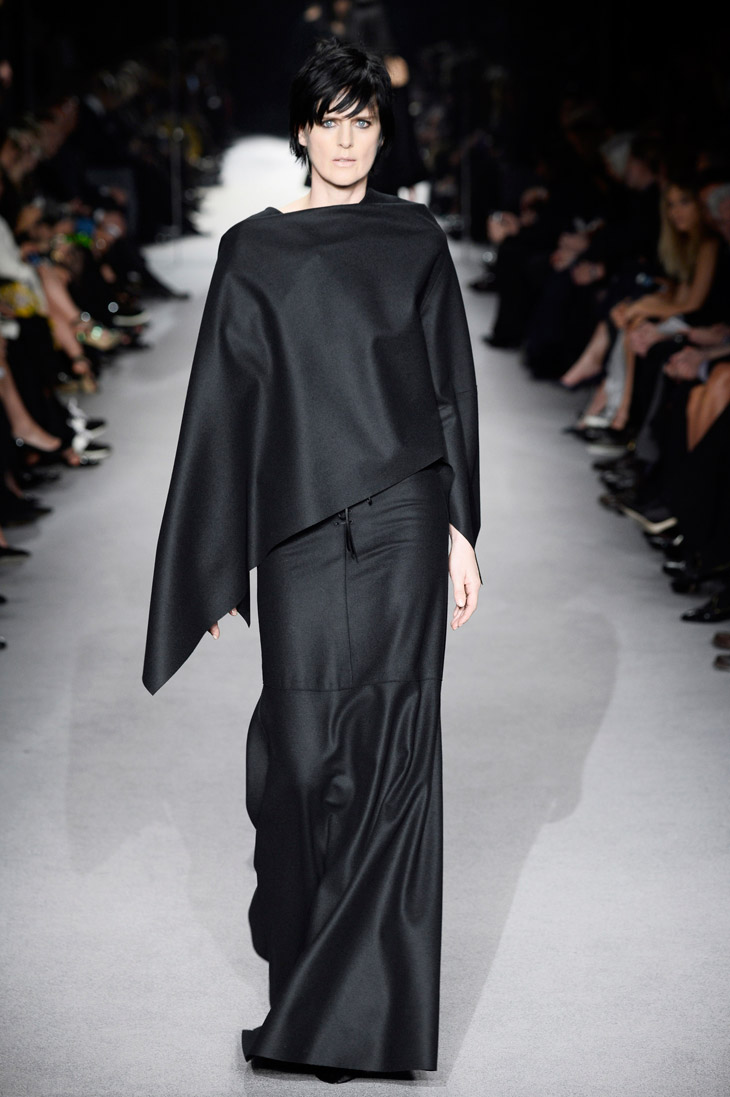 Models: Amanda Murphy, Betty Adewole, Chiharu Okunugi, Devon Windsor, Elisabeth Erm, Ella Richards, Elodia Prieto, Esther Heesch, Georgia May Jagger, Iris Strubegger, Joan Smalls, Karen Elson, Kati Nescher, Katlin Aas, Larissa Hofmann, Liberty Ross, Lida Fox, Sabrina Ioffreda, Sasha Luss, Stella Tennant, Sun Fei Fei, Thairine Garcia, Xiao Wen Ju, Zlata Mangafic
All Photos © Tom Ford
Review by Design Scene's London Fashion Editor Christopher Maul.  Follow @maulfaced