HYPE x ASOS comes as an exciting new collab between the online clothing retailer and the attention grabbing label. HYPE story started in the summer of 2011 when two friends teamed up to create a slew of eye-catching designs. They used their holiday season to create unique print t-shirts and sweatshirts painting the same in stark prints and signatures – and voila the story started.
We earn a commission when you follow the link to make a purchase. Click here to learn more about how we make money.
ASOS has teamed up with the designers for a new collab, making a number of pieces available exclusively on their pages.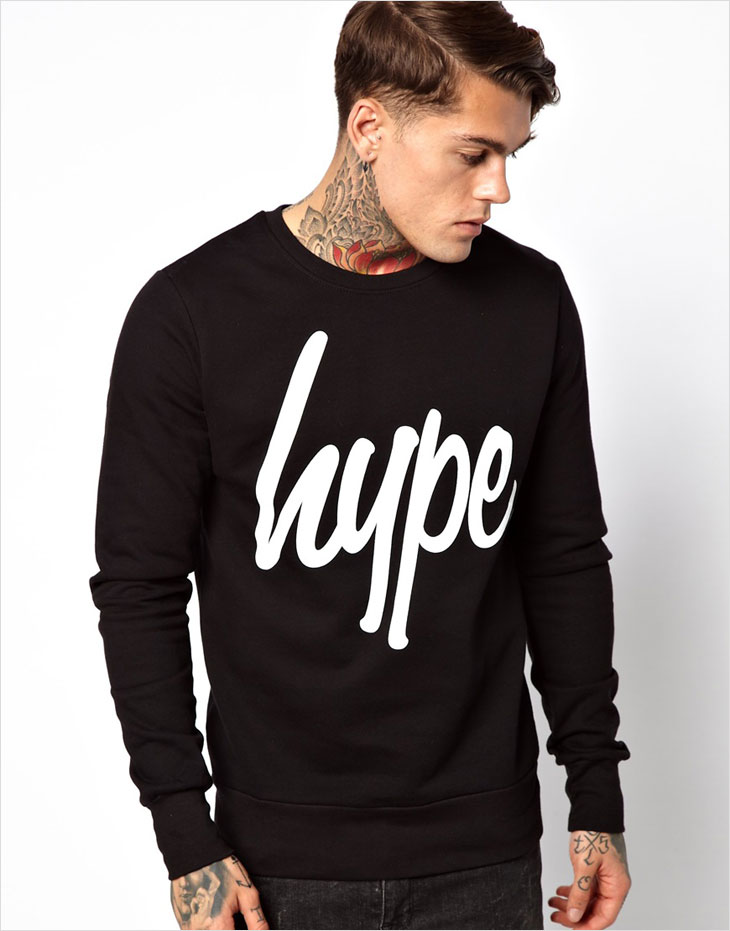 Already feeling at home modeling sensation and tattoo hearthrob Stephen James poses in a selection of HYPE X ASOS designs. Stephen whose mother agency is Elite Models in Barcelona is also under the care of the renowned Elite Models in Copenhagen, and Paris. While in London Stephen is working under Supa Model Management. Check out a snippet of Stephen's interview with Elite Barcelona:
Elite: So having been a professional football player before all this, did you think twice before taking up modelling?
S.J: Not really, I had been approached for a few years by a lot of agencies in countries I was playing in, like FM in London and Ford in Toronto. So when I had my knee injury, I had no other choice.
Elite: You're tattoos are a big part of your image, do you plan to get more of them?
S.J: Next week I'm going to shave my head and tattoo a mandala all over. (We hope he's joking)
Elite: Having done shoots for brands as big as Diesel, do you feel different from back when you started?
S.J: Working with Nicola Formichetti (former creative director for Thierry Mugler and currently for Diesel) changed everything.
Elite: Do you ever feel like you miss football and would go back or take it on in a near future?
S.J: I've had the most incredible moments in my life through football, but that boat has gone now.
For HYPE X ASOS and Timed Sale! Up to 60% Off Spring Styles! Valid 2/28-2/29.