Valentina di Noia, a young talent of Accademia di Costume E Moda in Rome, the place where are leading designers such as Frida Giannini (Creative Director Gucci ) and Maurizio Galante got their training, presented a beautiful and elegant Fall Winter 2014 collection during TALENTS 2014 Altaroma. A collection fitting the description of Pret­a­ Couture, in which the pvc-like materials create minimalistic chic collection and act as a liaison between the accessories and clothes.
The tones are strong and decisive forming a cocktail of colors that reinterprets the typical taste of vintage sixties. The red and blue Godard, the existentialist black, the color of leather clothes, come together to create a unique world that blends with the bare skin visible by transparency.
A win is definitely the total look cared for with minimum accuracy. An inspiration combining fashion with the costume, the matte leather handkerchief tied around the neck, the dancer flats combined with the futuristic and minimalist gaiter, accompany raincoats and trench coats decorated with prints on PVC and optical embroidery . To complete the whole look of course walkin the handcrafted bags , which showscase timelss elegance, thanks to the leather ­printed marble and red pony .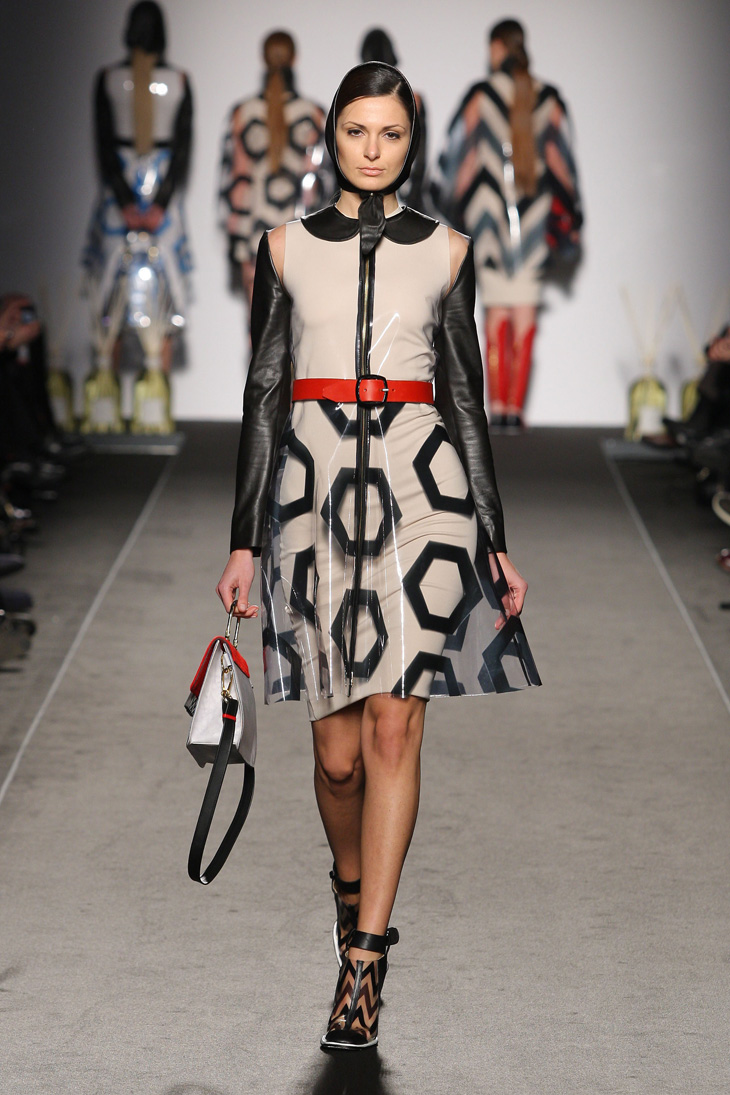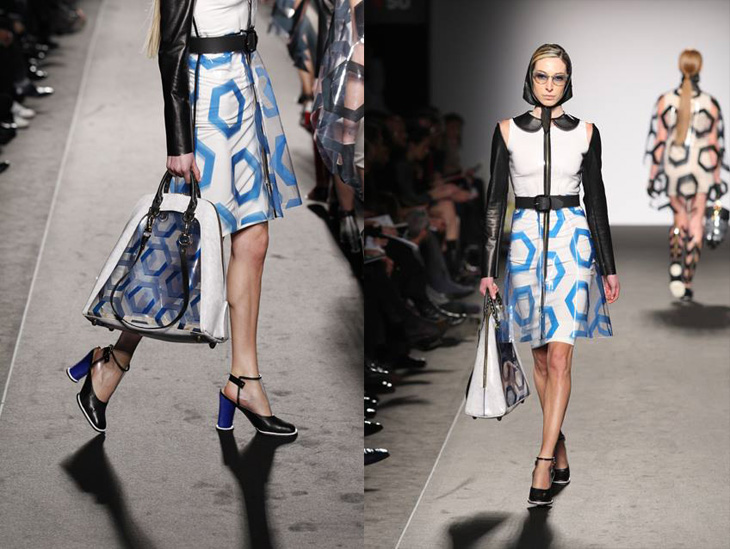 Review by Design Scene Contributing Editor Nicolas Martin Garcia (LinkedIN)