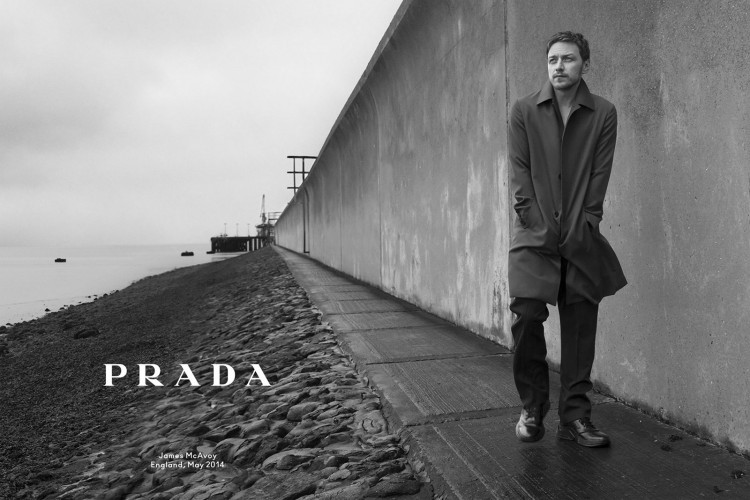 British weather and the legendary photographer Annie Leibovitz shape the new PRADA fall winter 2014 campaign starring actor James McAvoy. The Golden Globe nominated actor is known for his roles The Last King of Scotland, Atonement and Filth, as well as the superhero franchise X-Men.
In him Leibovitz finds a charismatic and unpredictable conspirator, an introspective hero who brings an effortless intimacy and individuality to the menswear collection. The conversation between Prada and architecture is constant. The show space in January was designed as an experimental and informal stage for performance. As if in a theatre characters, set, music and costume came together to form an experience – open to the interpretation of the audience provocatively placed around, above and within the show space. From the orchestra pit concert group L'Usignolo performed music from Pina Bausch shows and the songs of Kurt Weill. Here McAvoy's theatre is formed of concrete and stone, the austere landscape shot in black and grey, an homage to the German avant-garde. Concrete staircases, stone paving and a rocky coast swept by a grey sea bring a certainty and magnitude to the atmosphere of the photographs. Against this backdrop Leibovitz and McAvoy interpret the Prada man a play of multiple acts. – from PRADA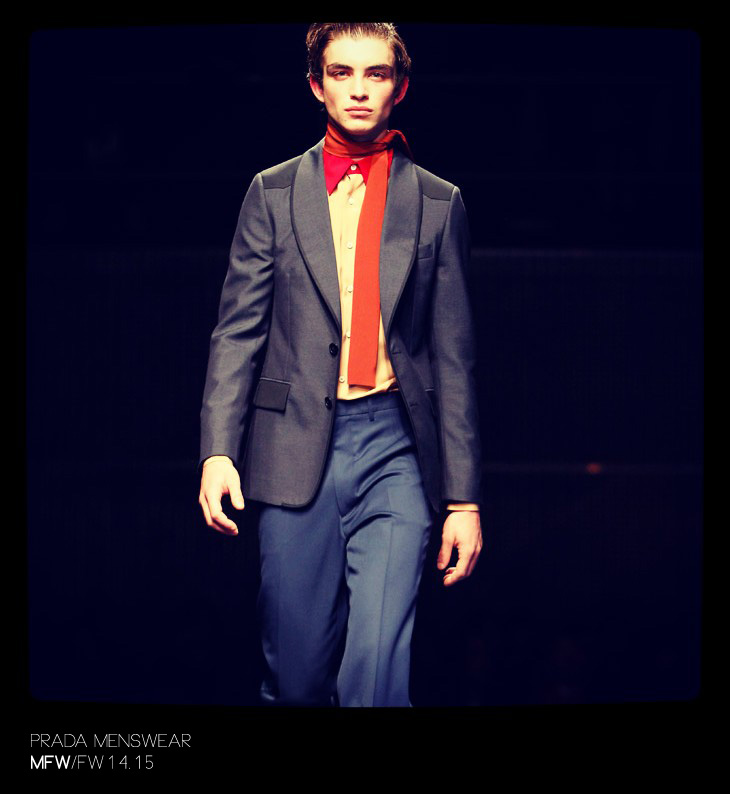 Discover more of PRADA fall winter 2014 collection.
Images courtesy of PRADA