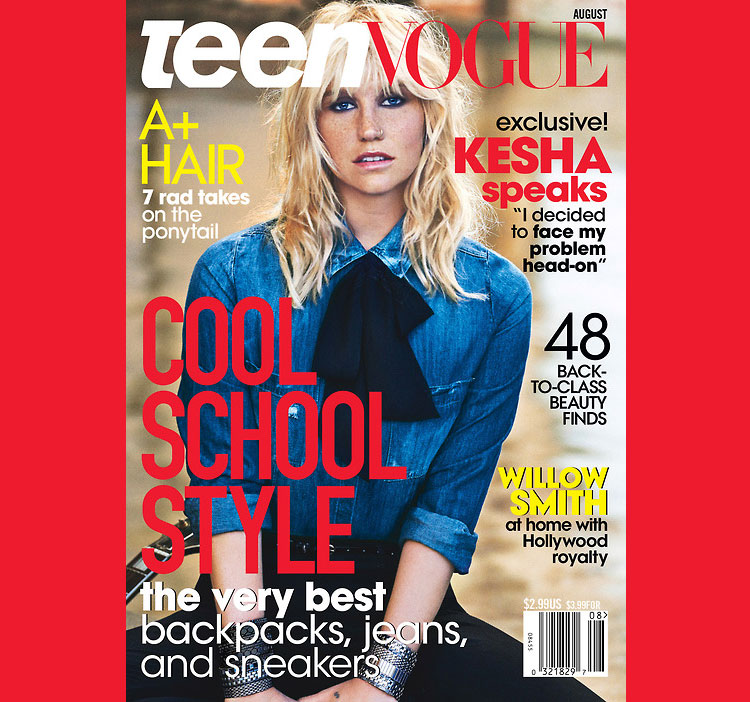 Fashion photographer Giampaolo Sgura teams up with Kesha to present her new look for the cover story of the latest Teen Vogue. Styling was handled by magazine's fashion editor Patrick Mackie.
Over the last five years, music's good-time gal has written and performed buoyant (and sometimes raunchy) YOLO-themed soundtracks fit for high school ragers and wedding reception sing-alongs without skipping a beat. Yet the singer knew she needed to take a break and face a serious personal problem. "Let's just get the elephant out of the room," she says, pausing. "My eating disorder is something I've been struggling with for a while. People will make up stories, but I went to rehab for an eating disorder—nothing more and nothing less." In January, Kesha entered Timberline Knolls, a Chicago-area women's inpatient facility, subsequently canceling her spring tour. "Making my last record, Warrior, was a pretty miserable process, and it wore my spirit down. I was fighting like hell to keep my whole irreverent essence and everything raw and visceral that I stand for in it, but in the end I was promoting something that wasn't the animal I wanted it to be. I decided to face my problem head-on." – from Teen Vogue
For more of the cover story and behind the scenes action continue below: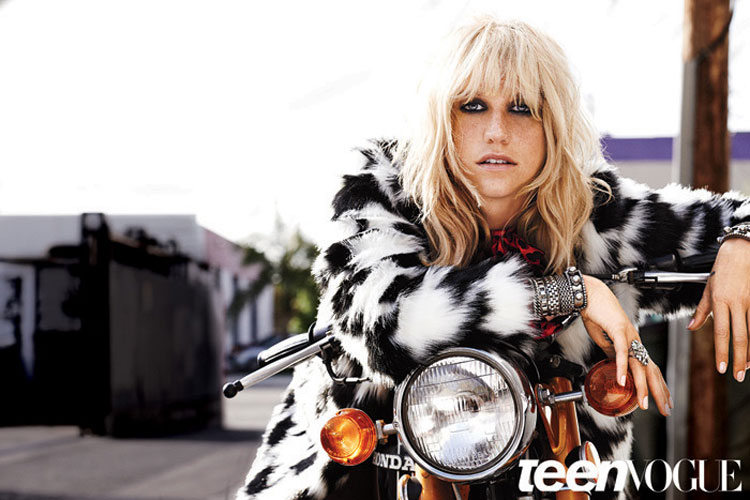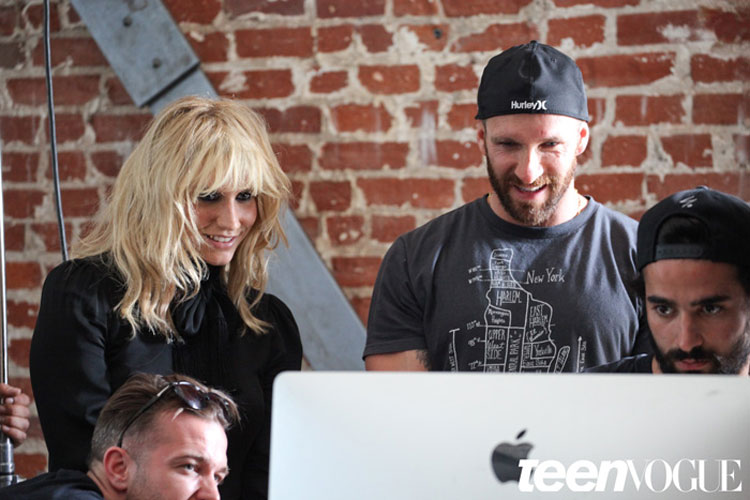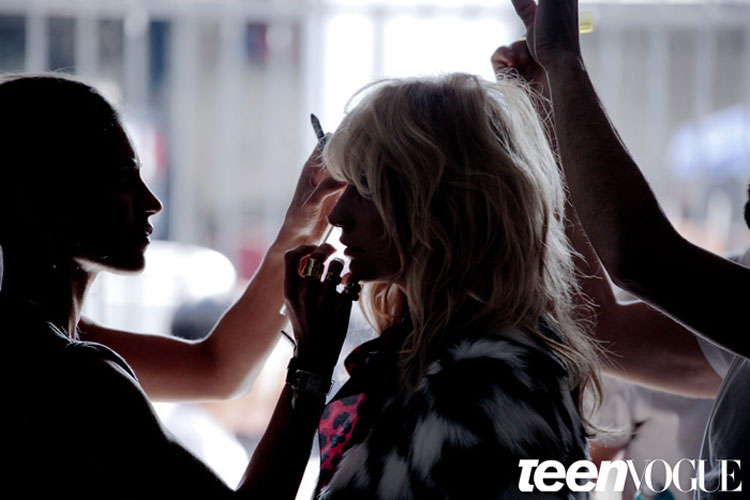 Read more at www.teenvogue.com.