Fame Italian designer Roberto Cavalli has just release the first look of the striking resort 2015 collection.
Silver and gold eyelets run through the collection, giving the clothes a new touch of light. Drawstrings and lace-up define the waist and neckline, with metal eyelet and sailing inspired lace-hole detail that closes and decorates the sartorial pleating and plisse'. The sinuous shape of fish scales merges with the delicate branches of seaflowers, creating rays of light that evoke Venetian glass murrines.
Column silhouettes, dressing-gown jackets with straight and light shoulders, renewed through wide, arrow-shaped lapels and soft lines. Slender volumes , flowing lightweight fabrics, with plunging necklines. Palazzo pants with a new, slimmer proportions and side slits. Large pockets for shirts, jackets, and chemisier dresses. Skirts are pencil-narrow or very wide paired with small close-fitting bodices. A multiplicity of effects in knitwear: quilted jacquard with marine motifs, gold and silver floating threads that create an animalier graphic and Au jour workmanship enhanced with fine metallic threads. – from Roberto Cavalli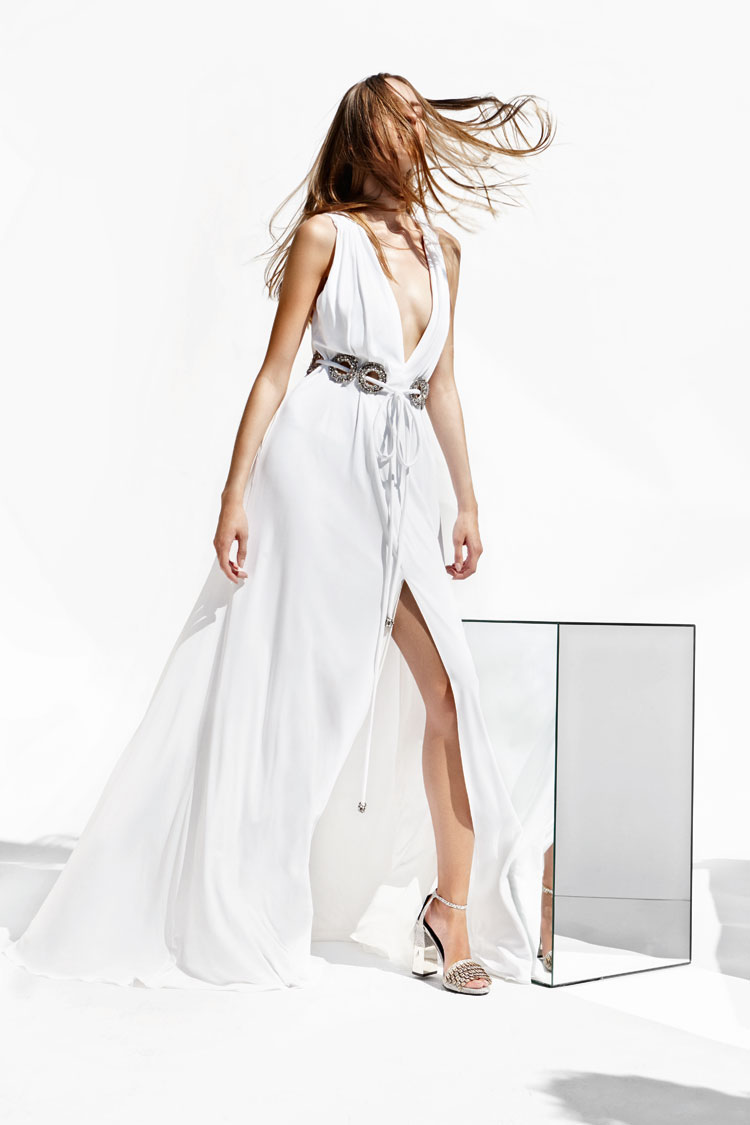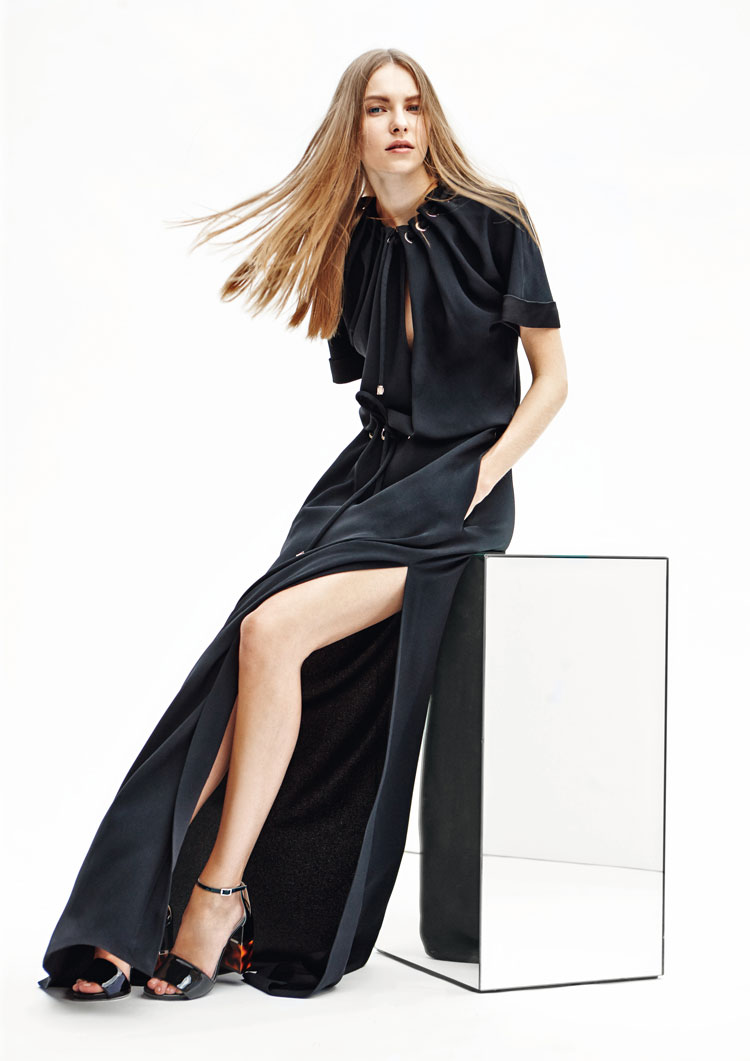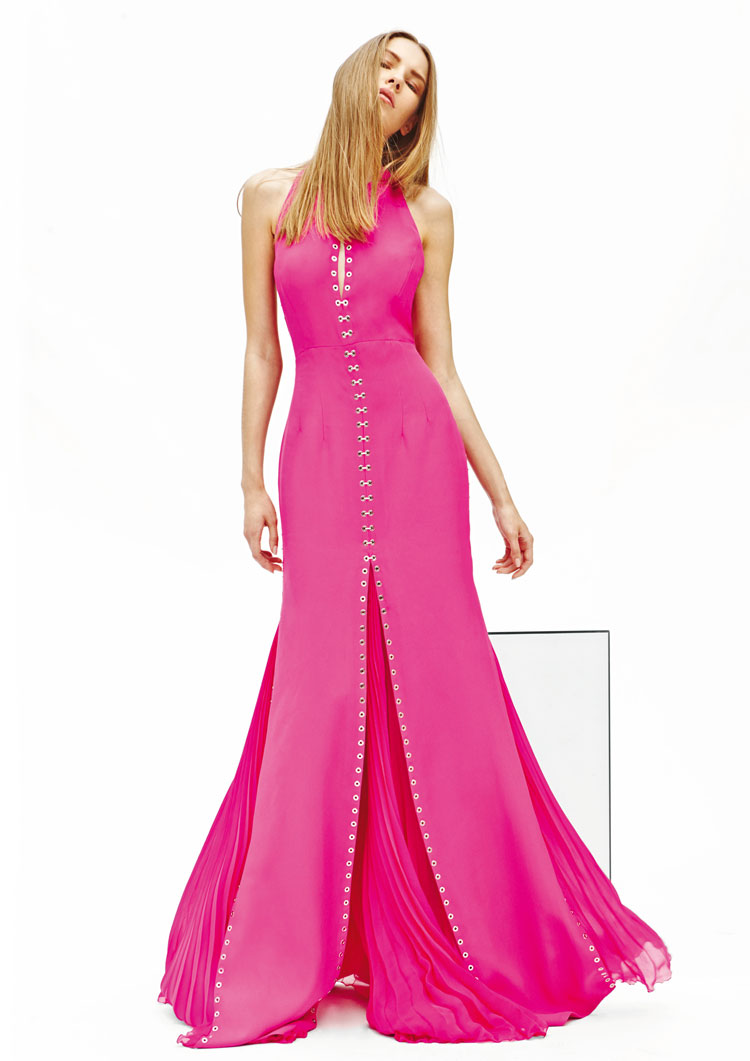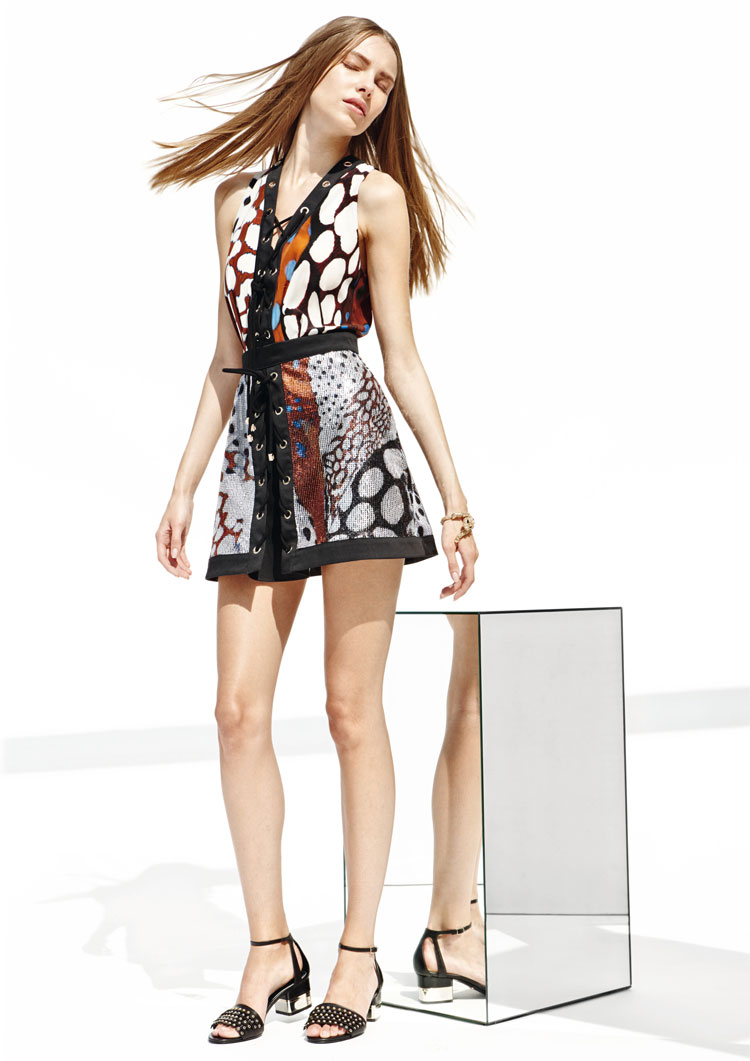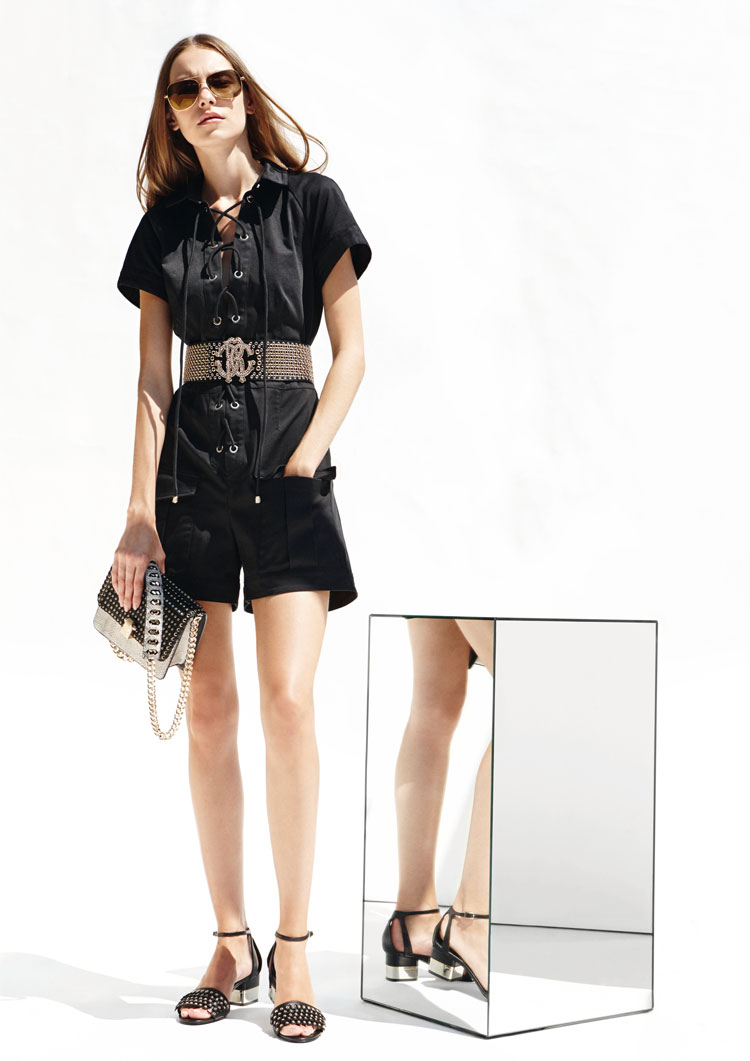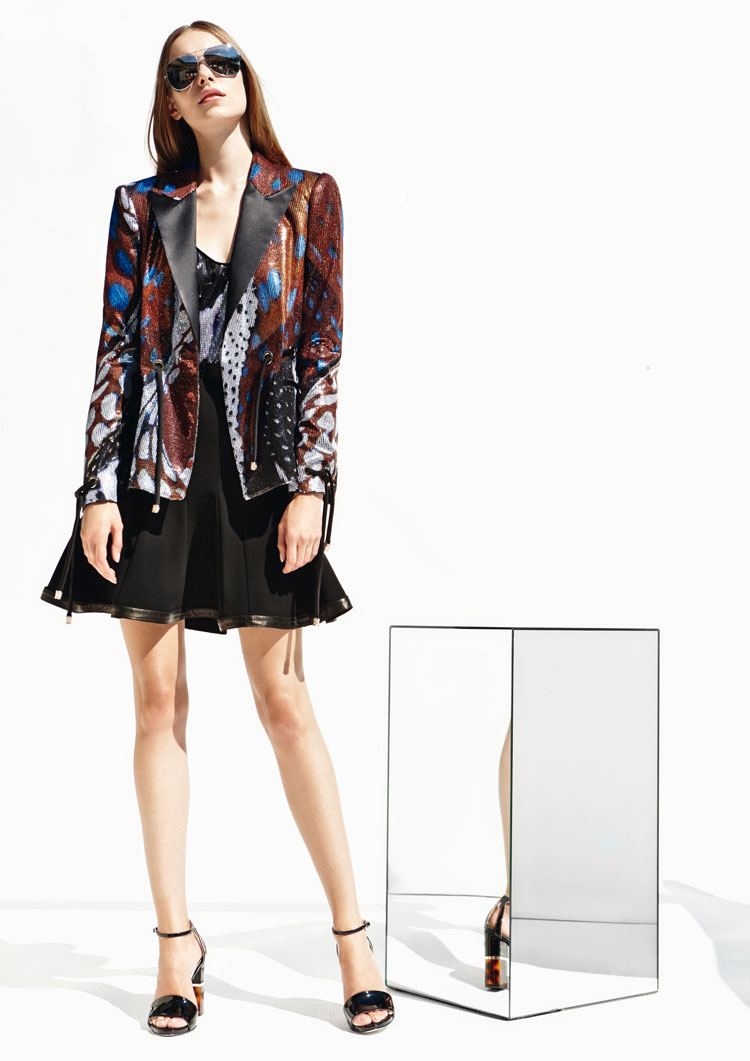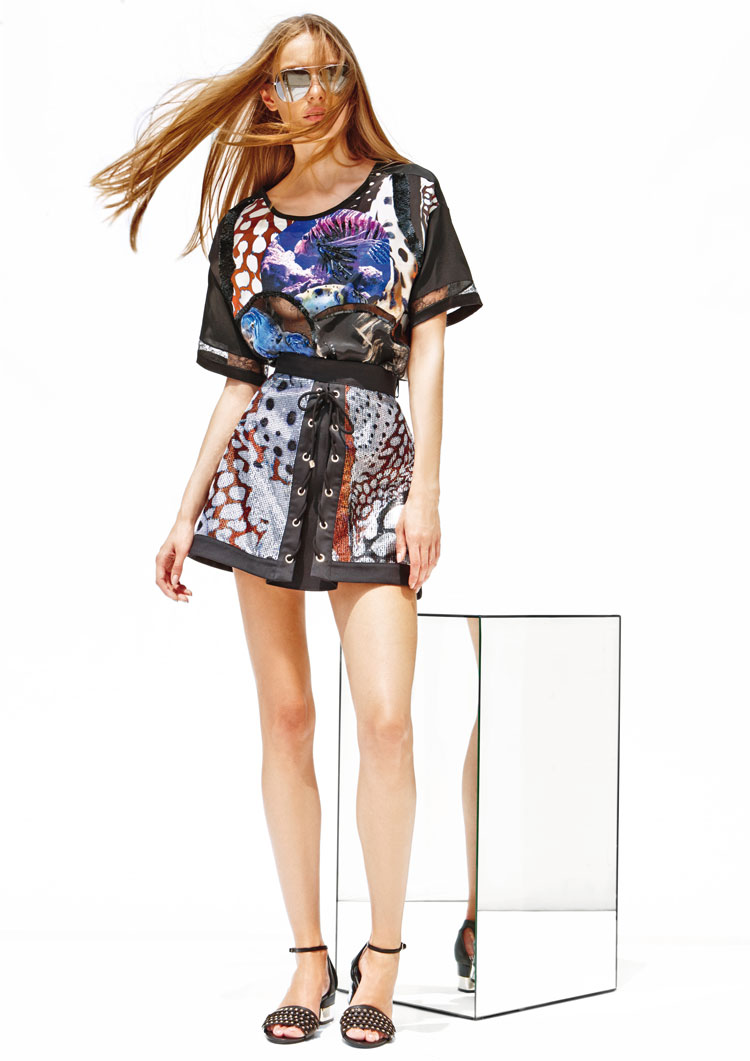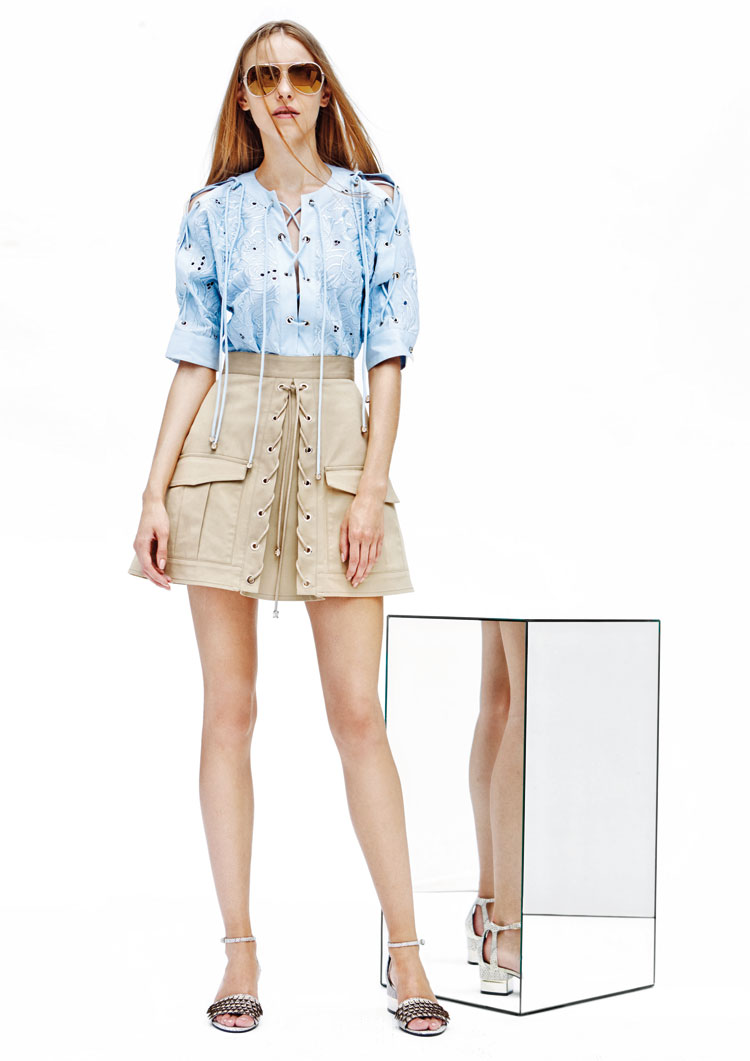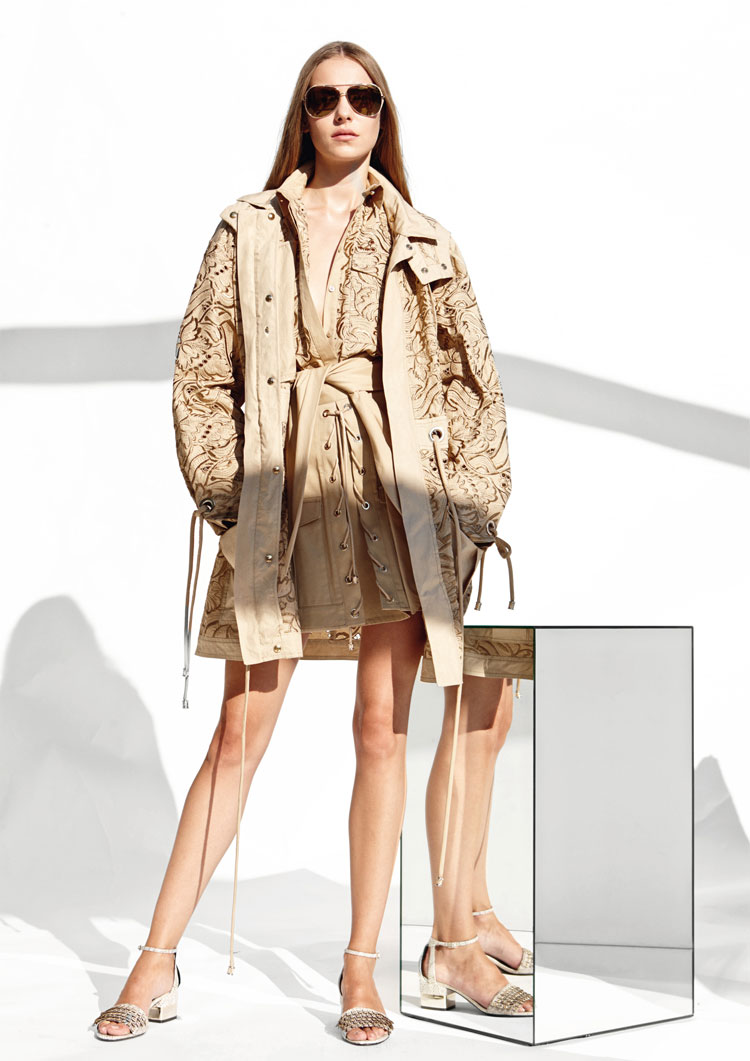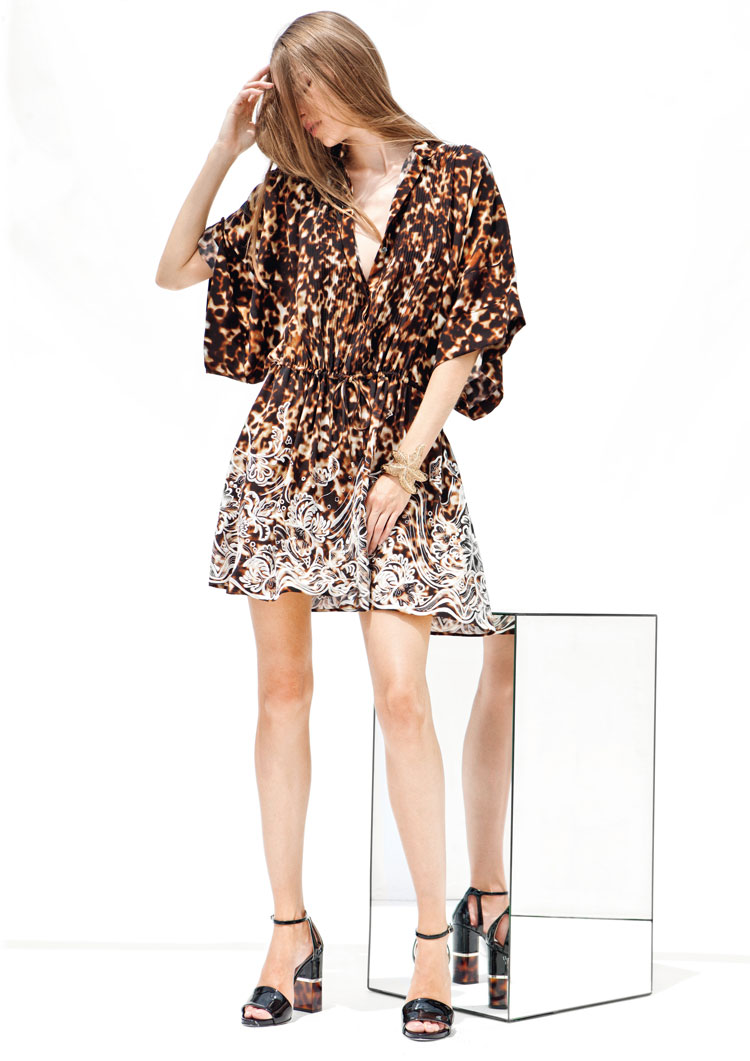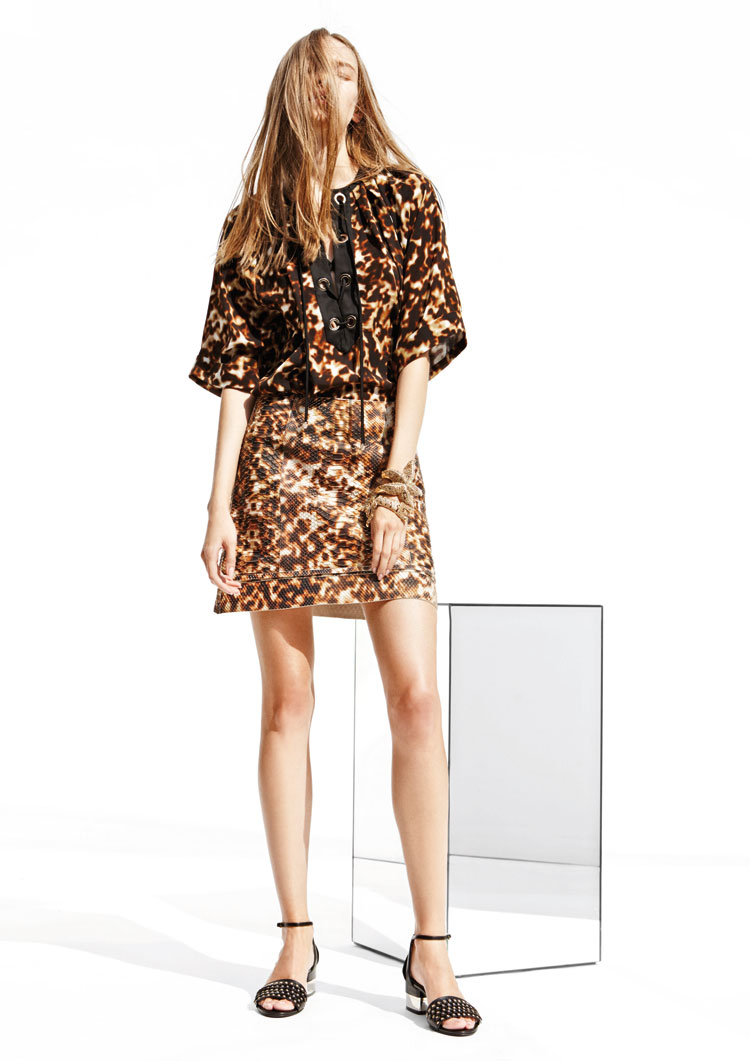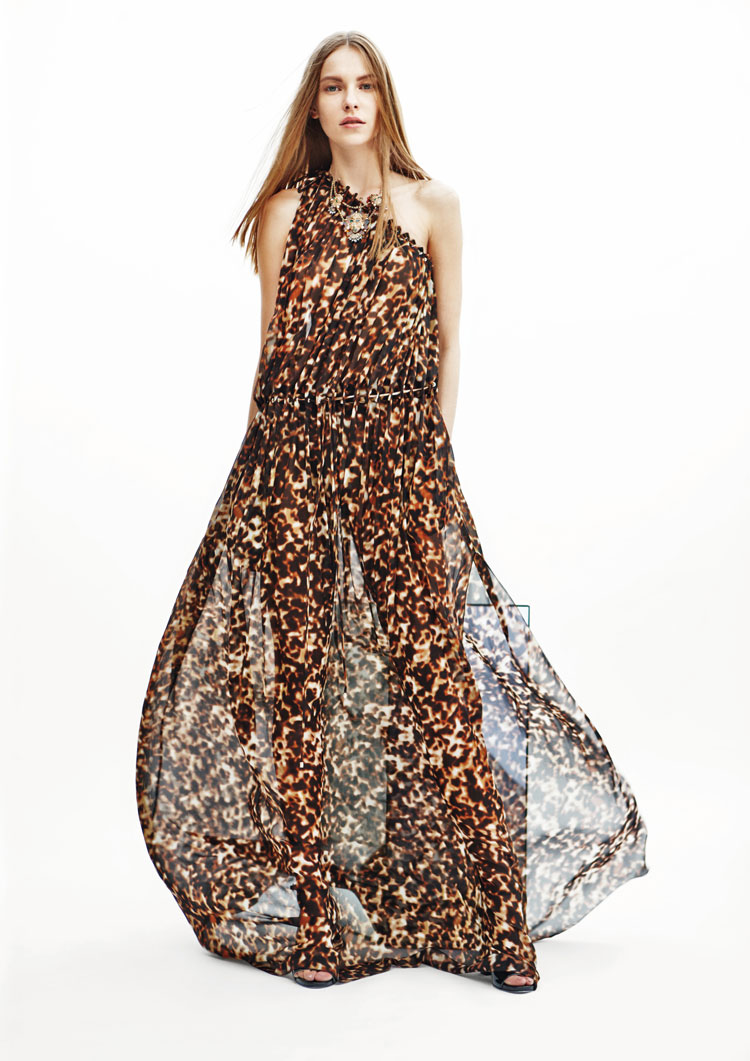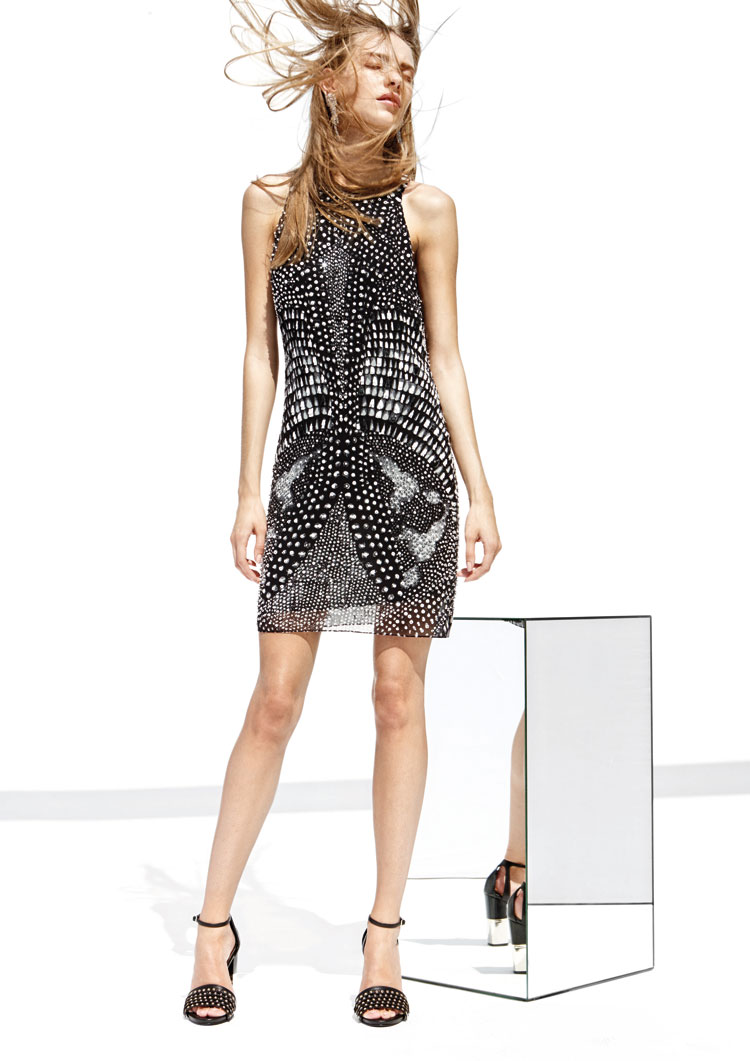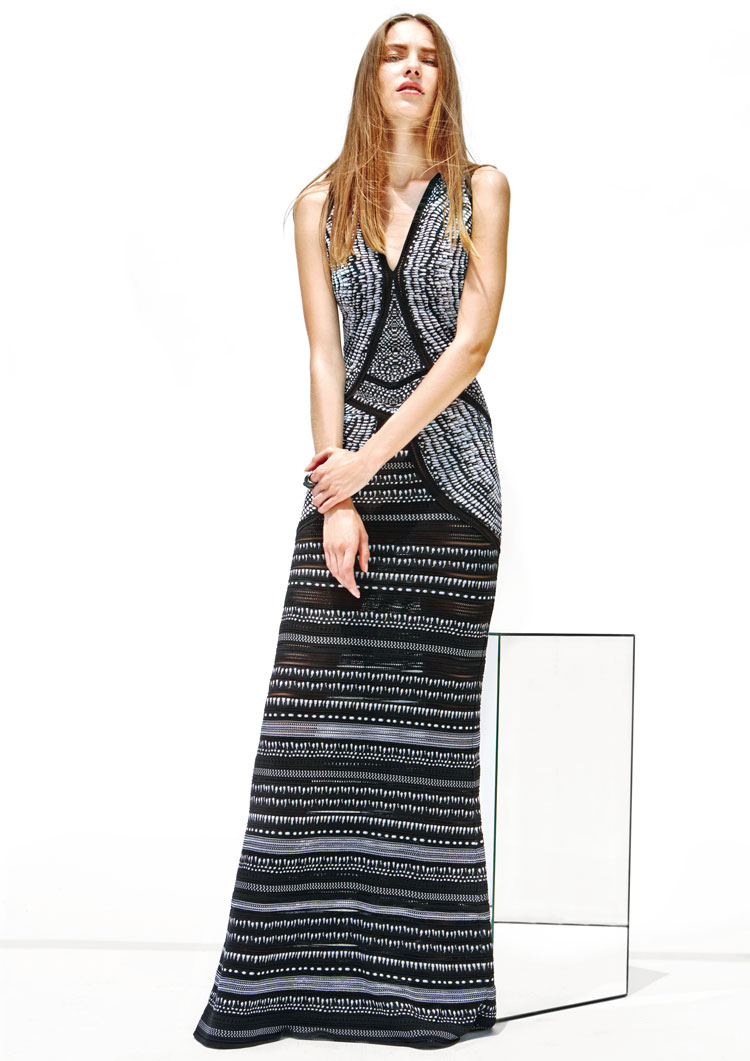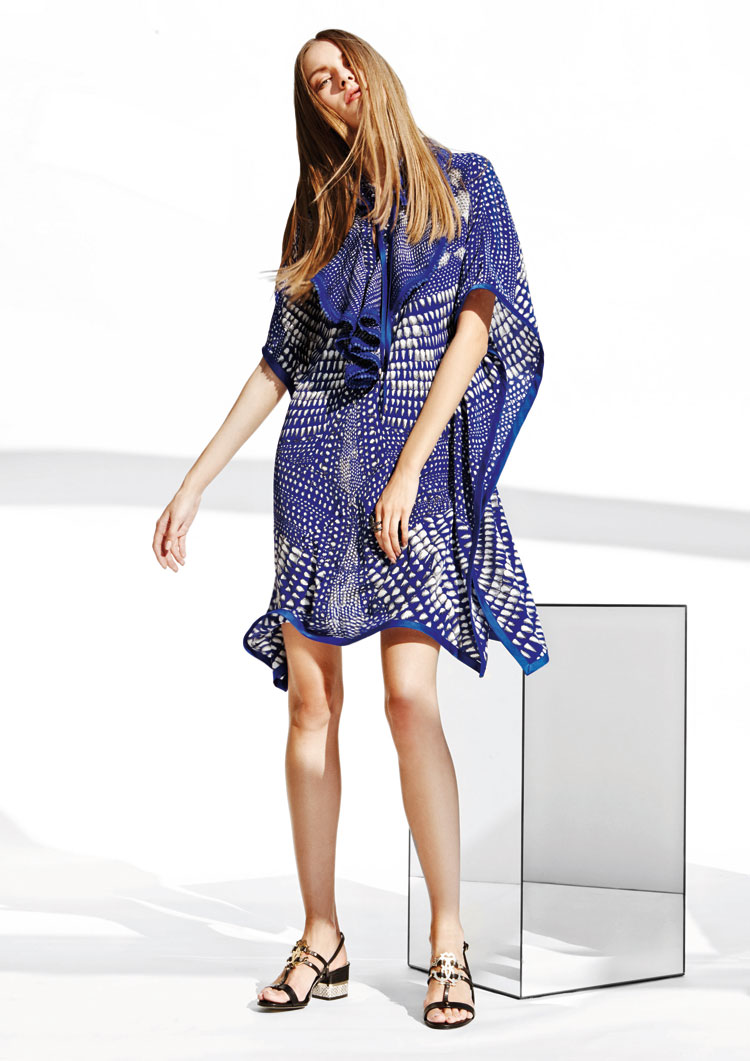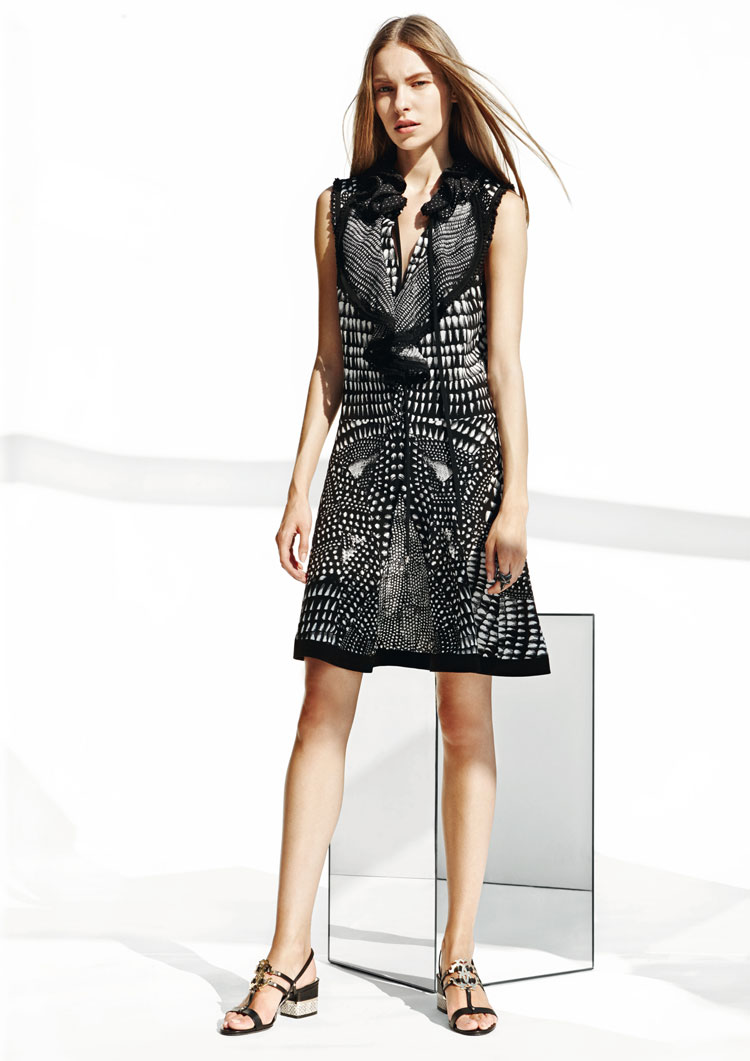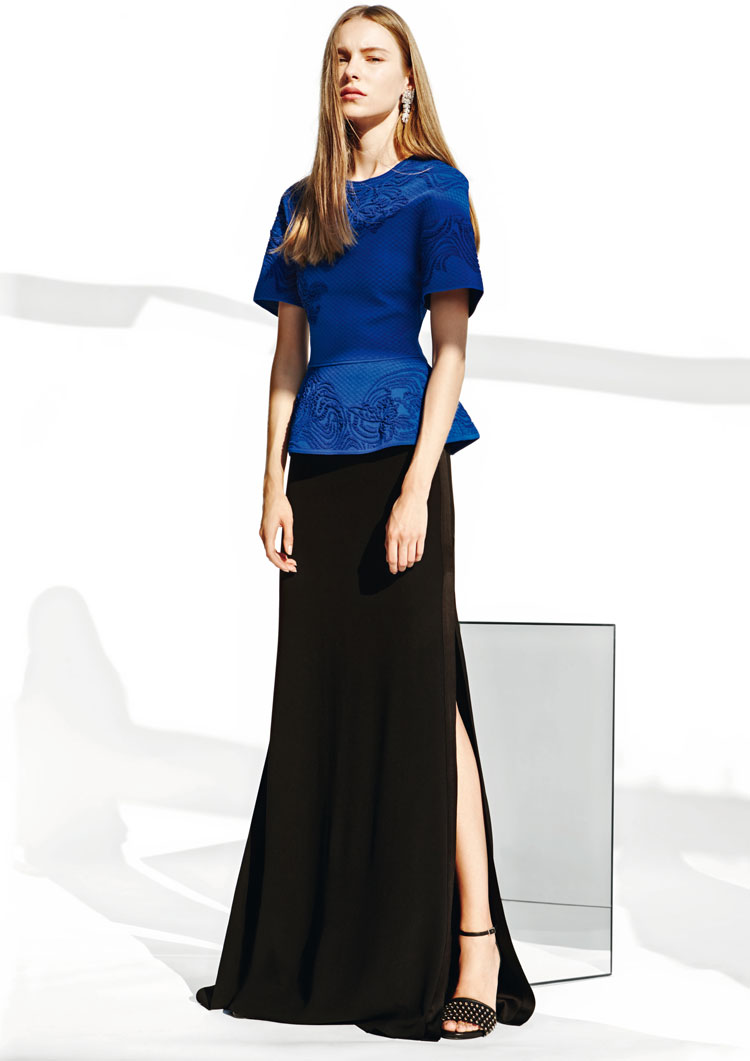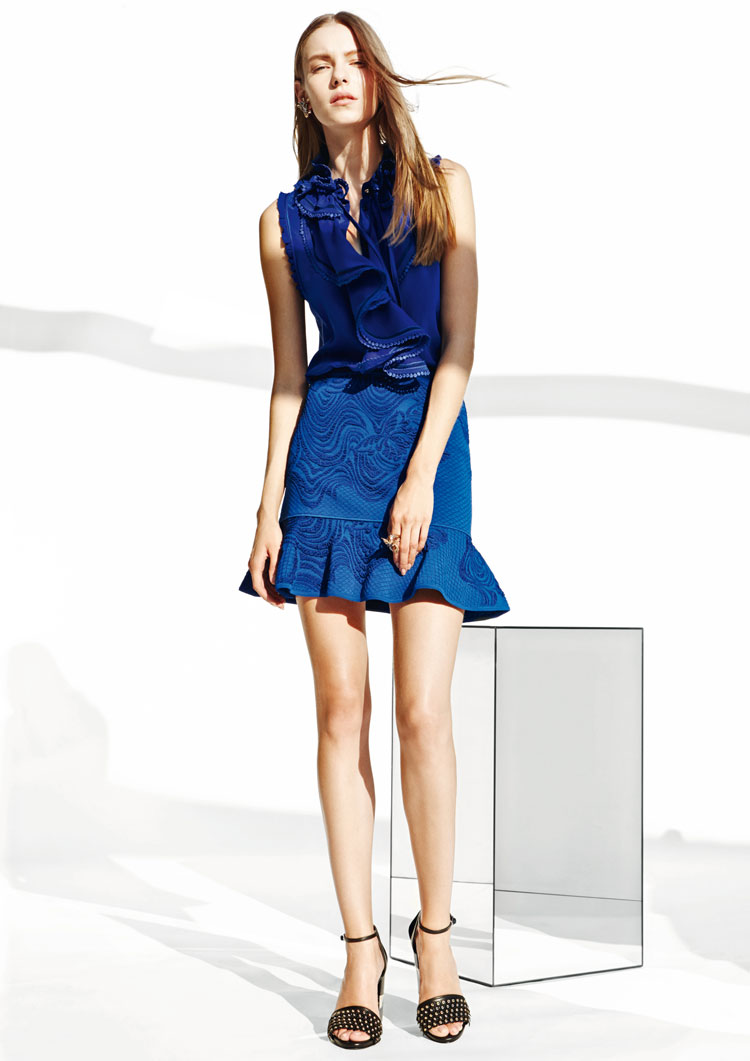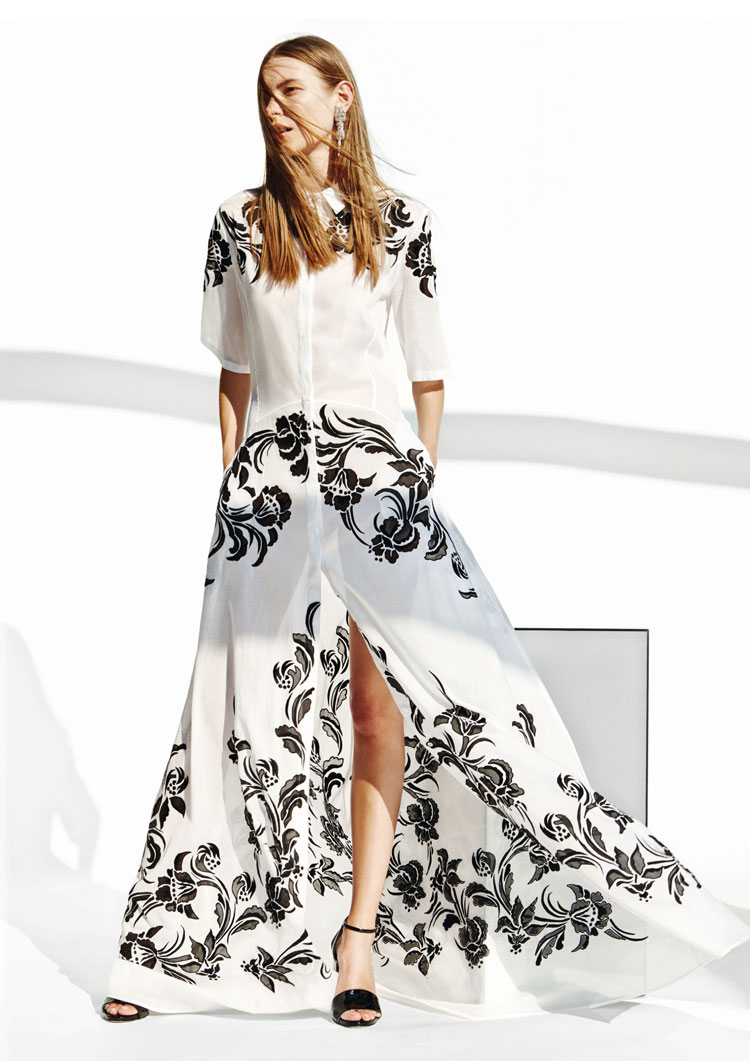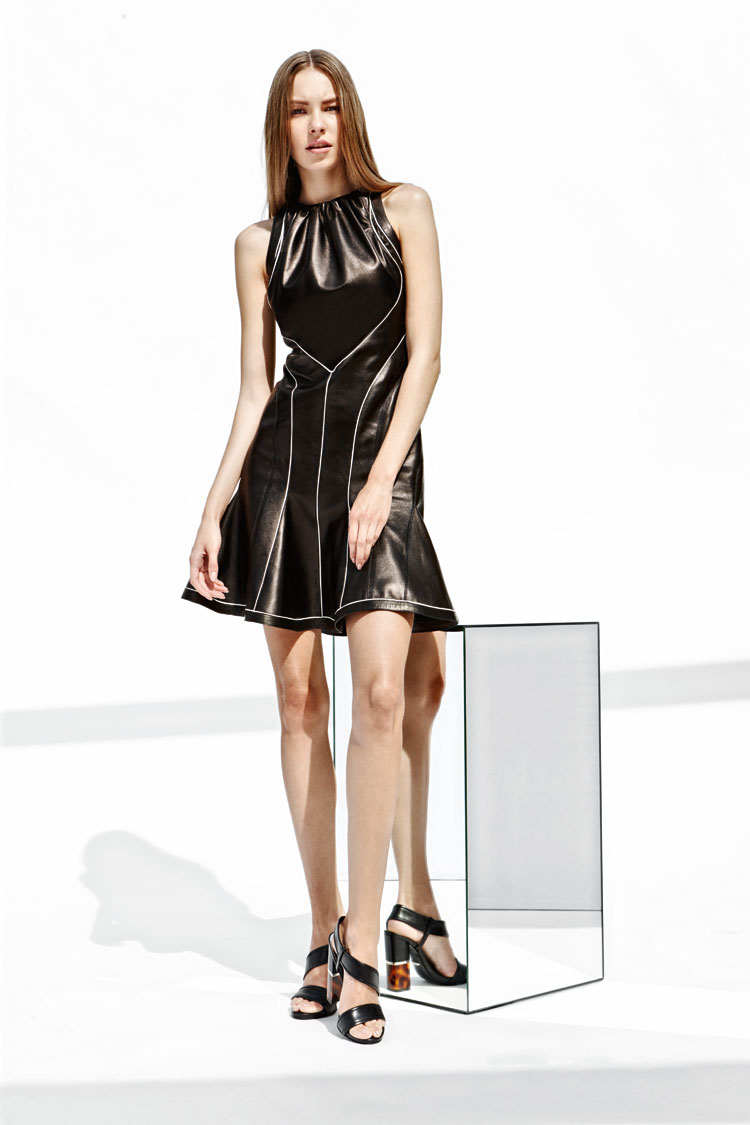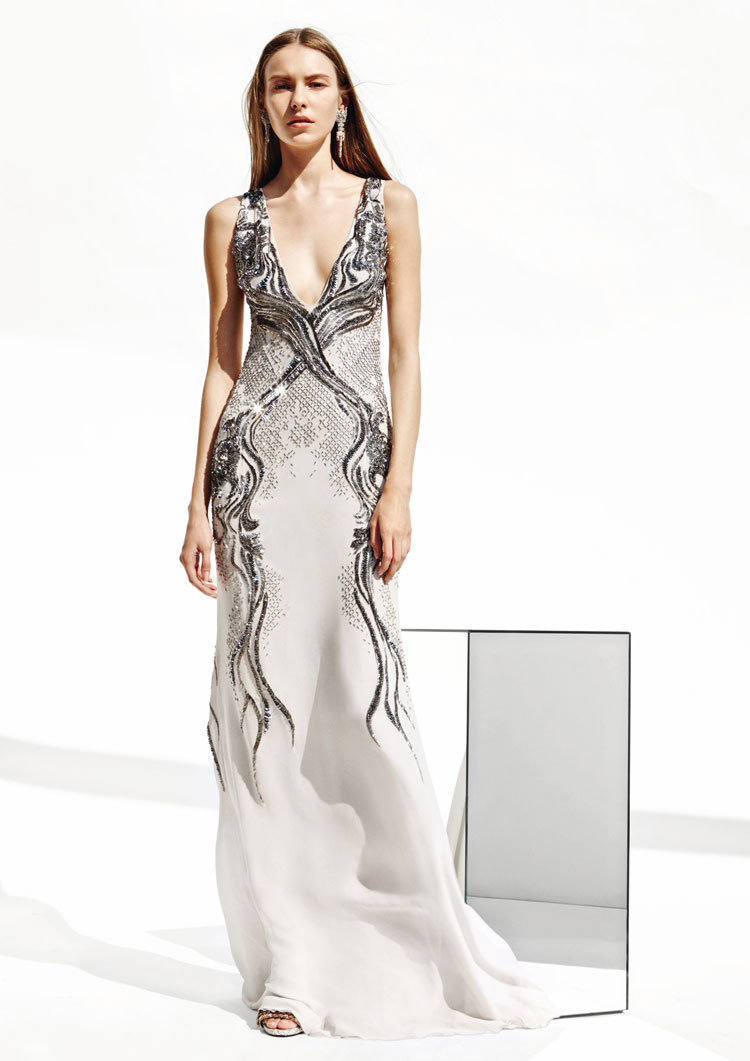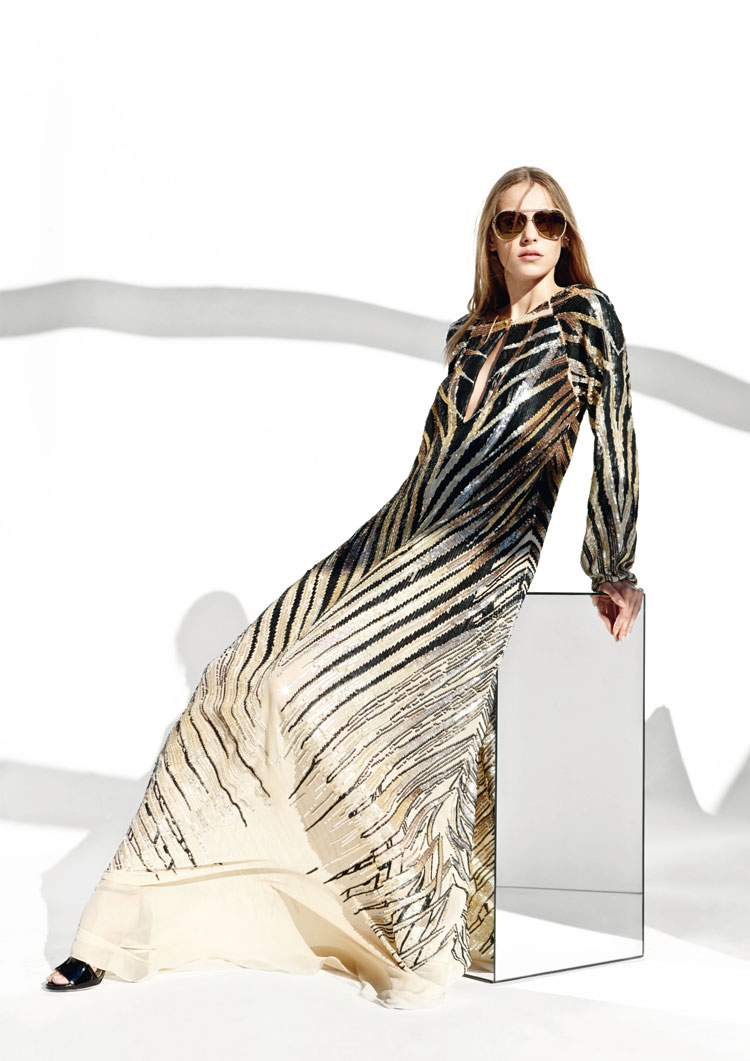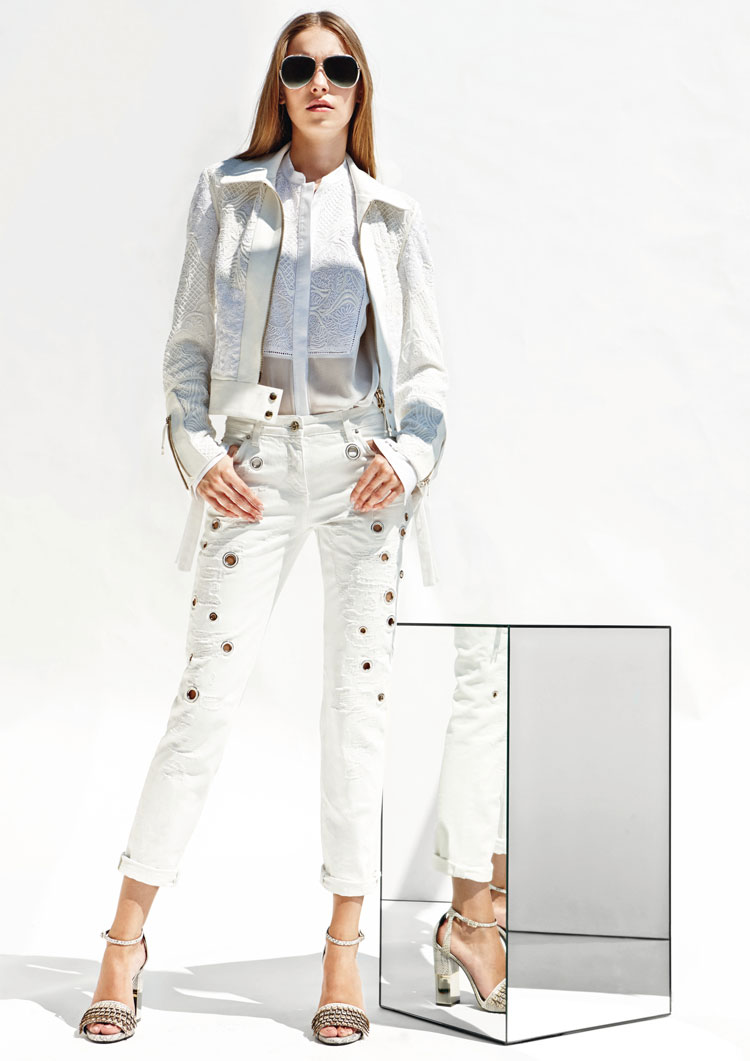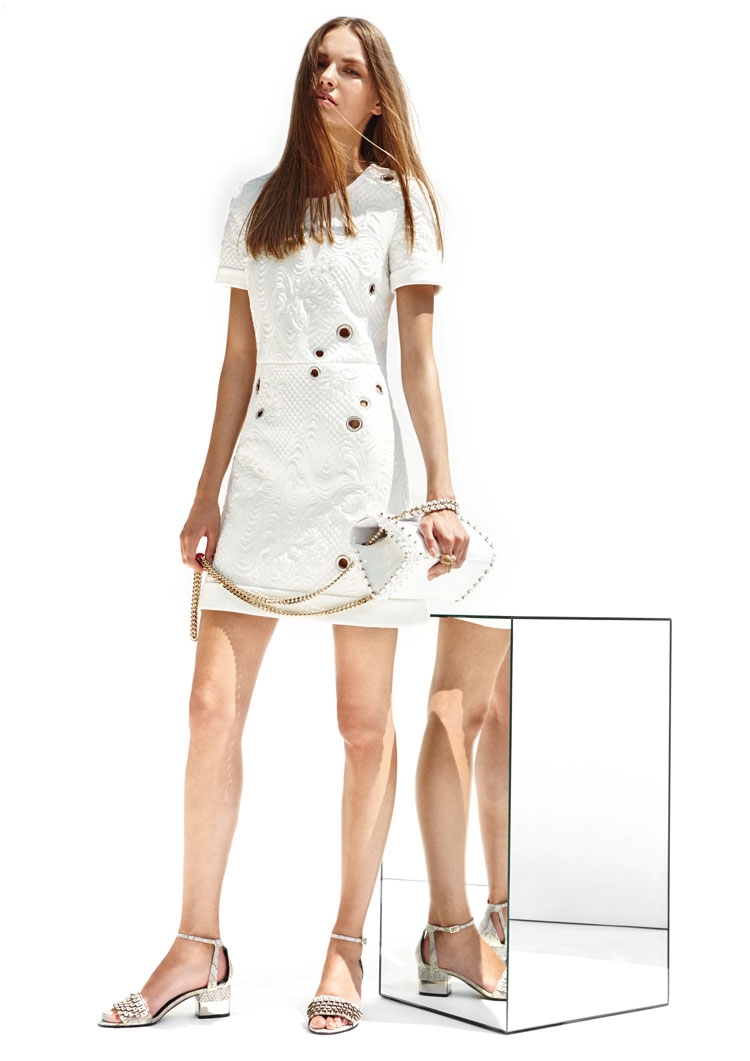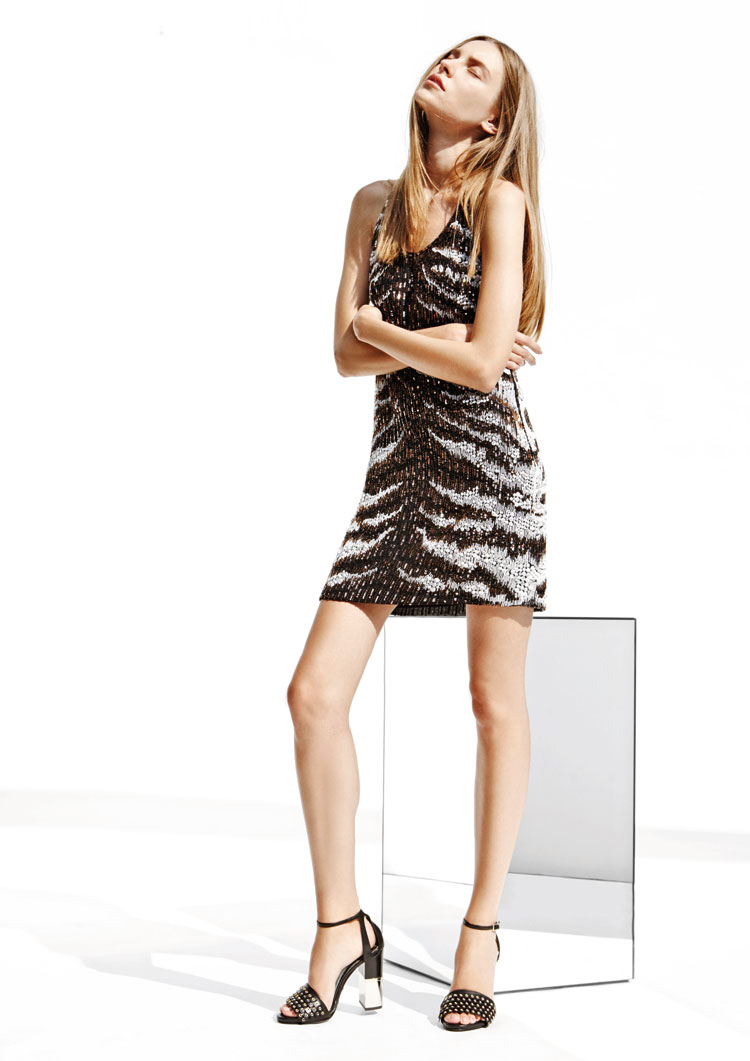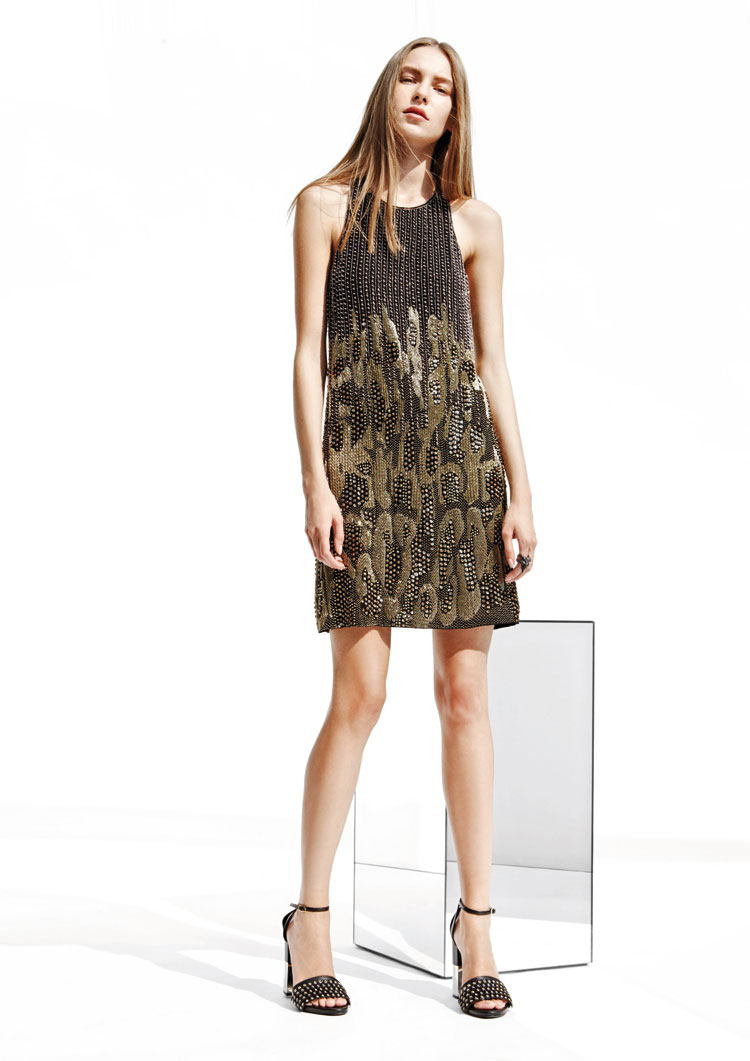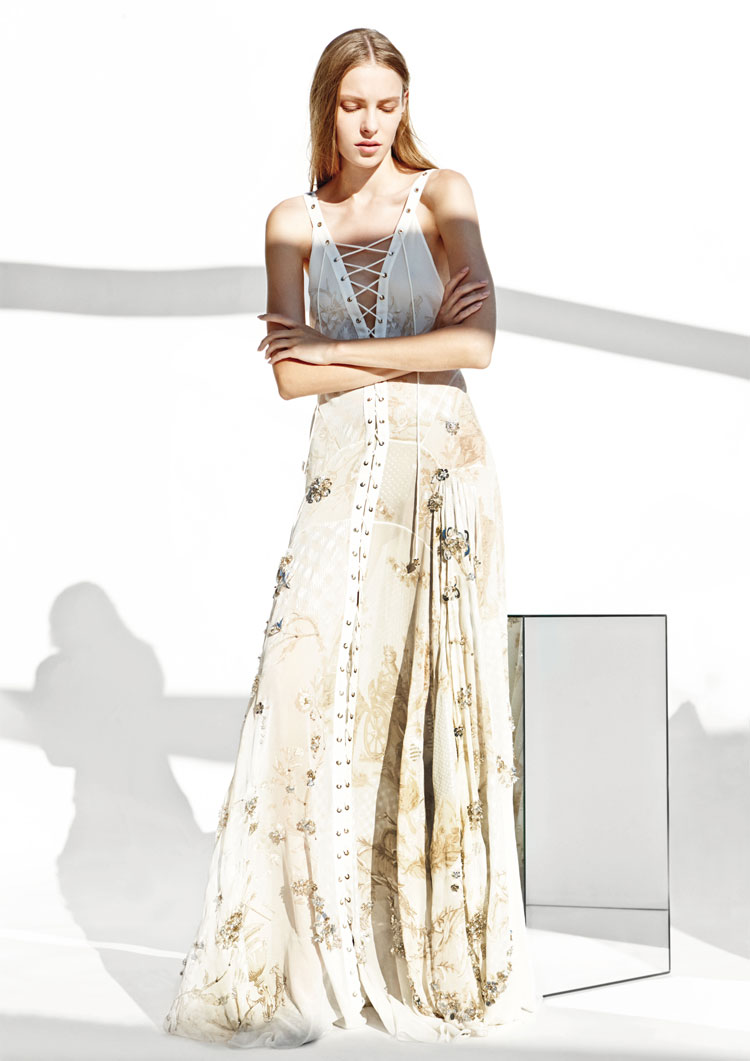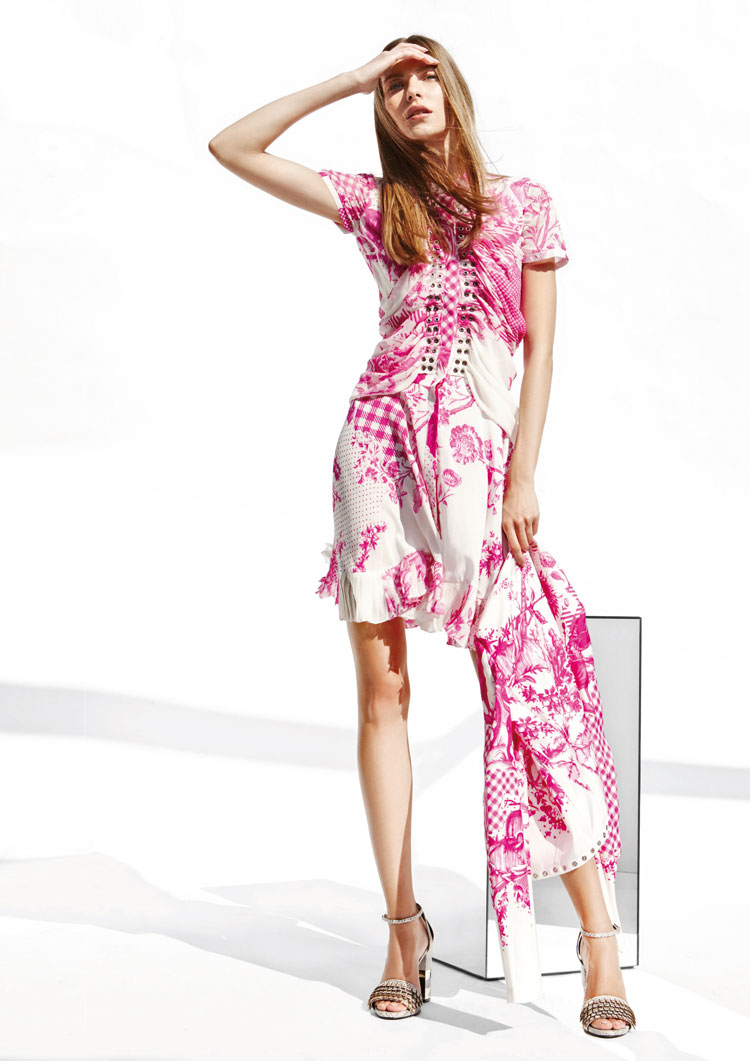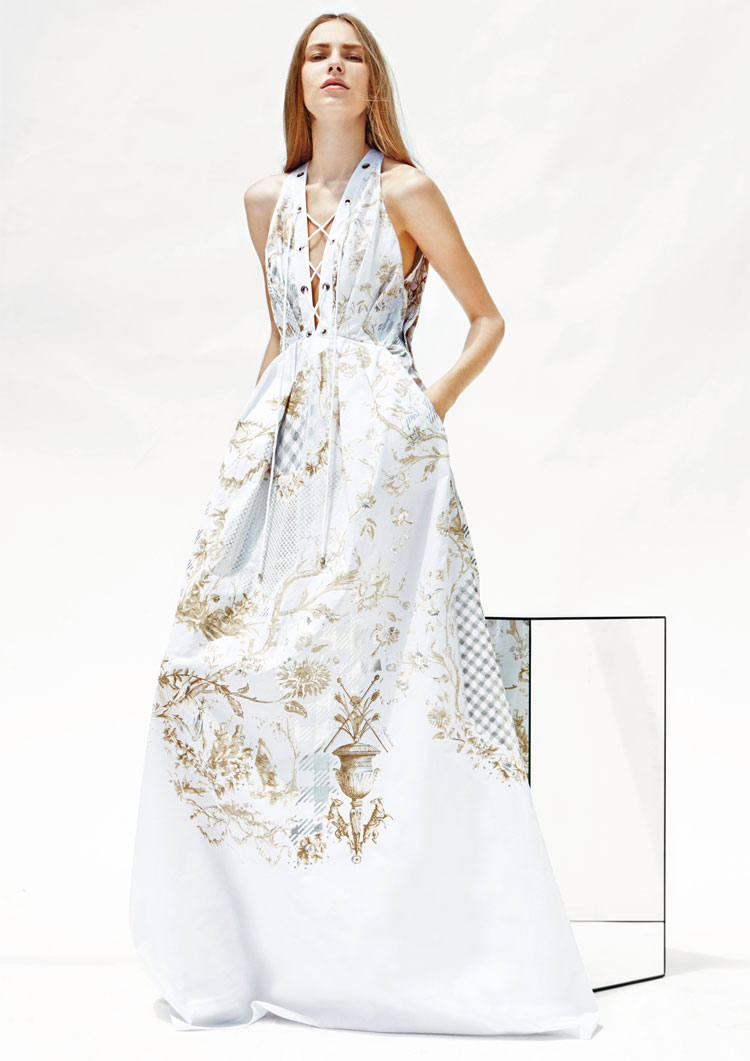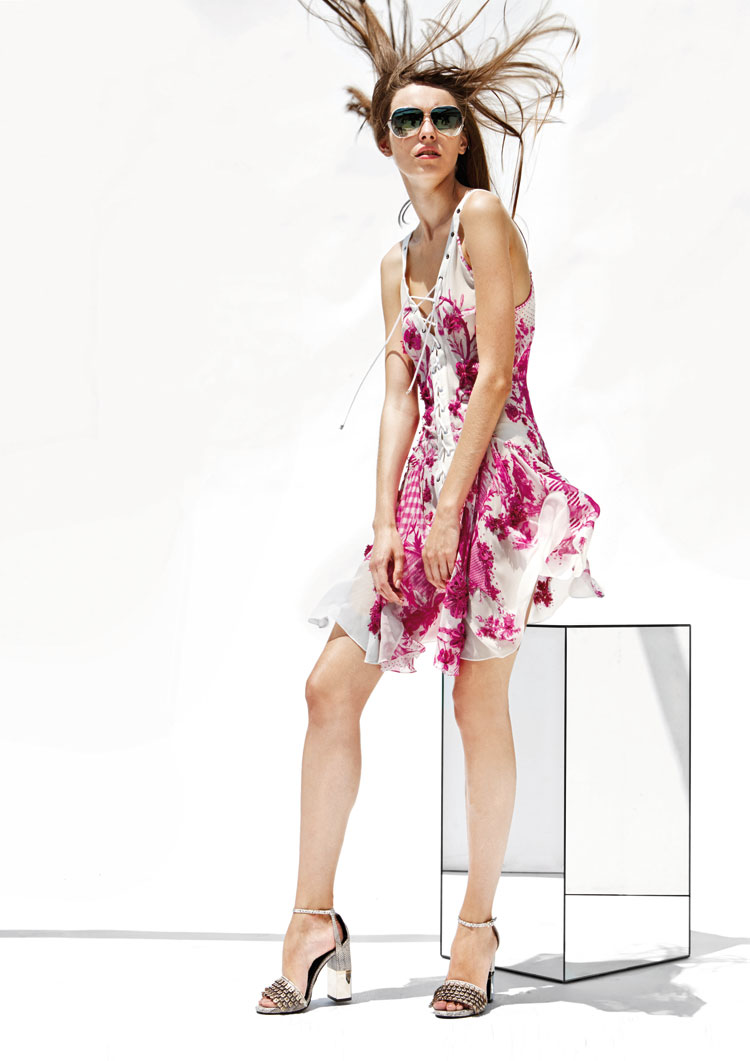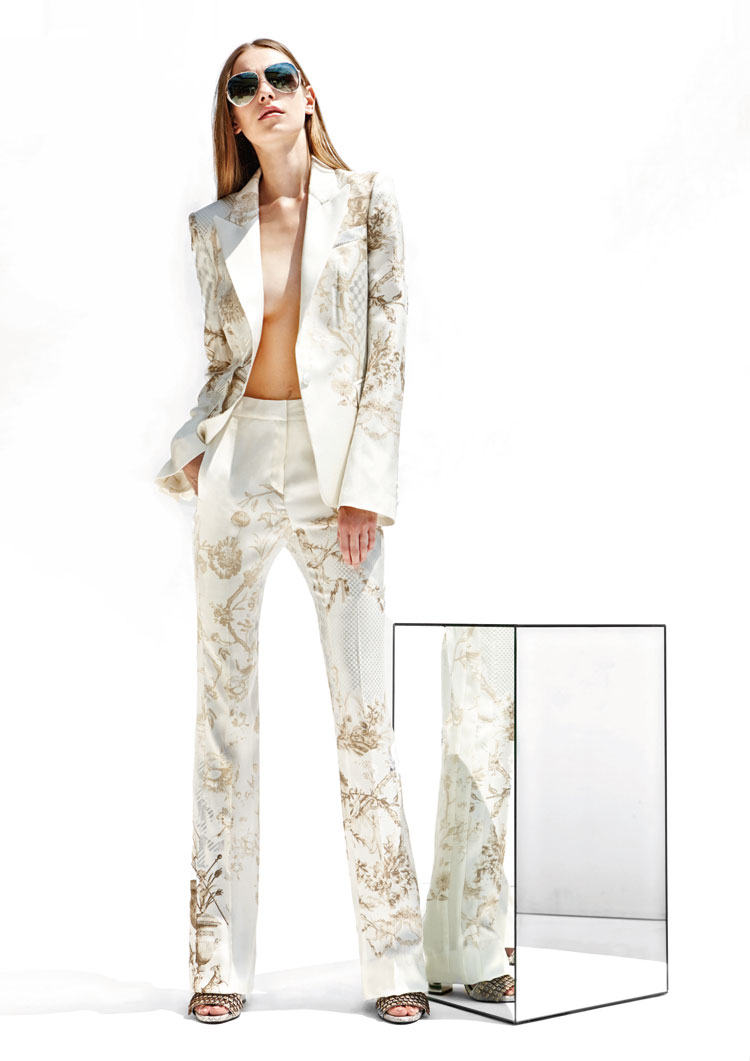 Images courtesy or Roberto Cavalli | www.robertocavalli.com.