Frankie Morello design duo is (at least for us) expected to bring the relief of the fashion week. Usually on the last day of milanese sfilata their show brings to the plate a splendid model cast and what's important a mind bending collection. While as always in ease with classic pieces the design duo showcased their statement with the myriad of prints sent down the runway.
The invitation itself hinted the revolutionary proclamation to follow. As large as a newspaper sheet, the invite stated the sprayed upon MAKE. A one word objective easy to get anybody on the move.
The prints while playing with season's obvious must have – antique statues – also bring bald and striking photo imagery. Easy to say the print pieces are more likely connected closer to an age group, however Frankie Morello also offered a multitude of single toned garments. The same are often reserved for the classic men's pieces. Putting the prints and patterns aside the colour pallette is no doubt rich with summer tones. Bringing to the table variatons of orange, blue as well as the statuesque gray and the inevitable white. Furthermore the gray suits are often paired with embellishments created from applied Plexiglas.
It is easy to conclude the designers know their buyer, and they are ready for those who are daring as well as formally elegant. Discover our favorite looks captured on the runway by our fashion week photographer Maud Maillard.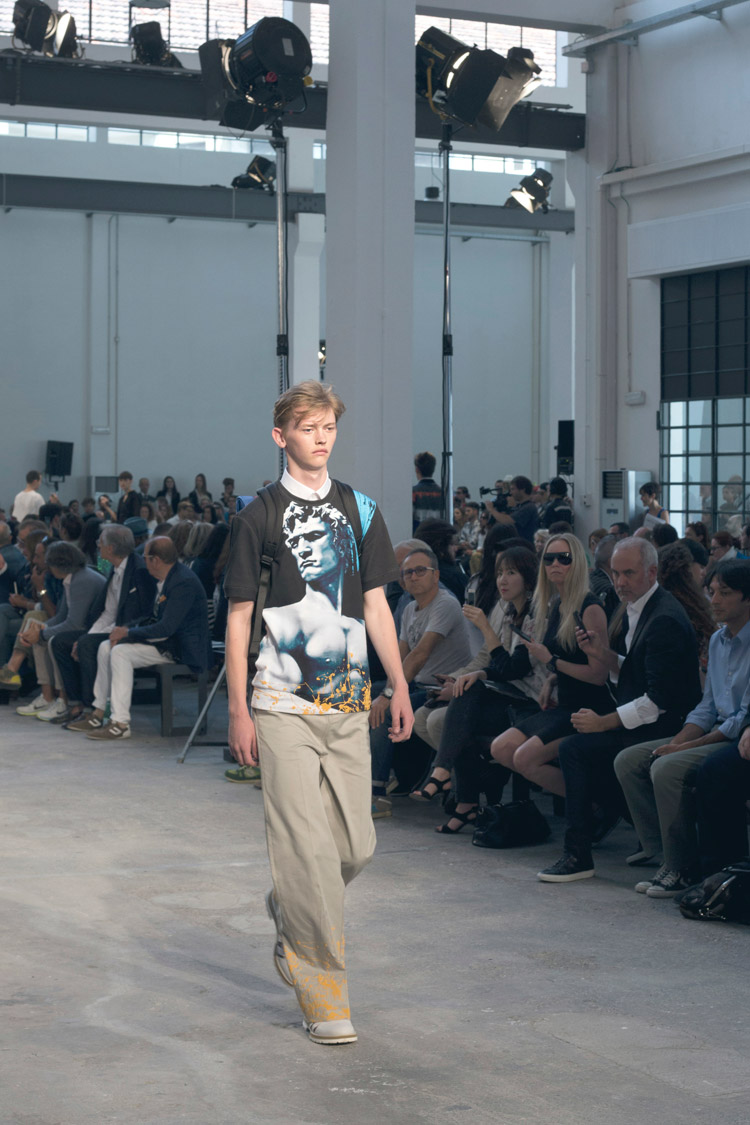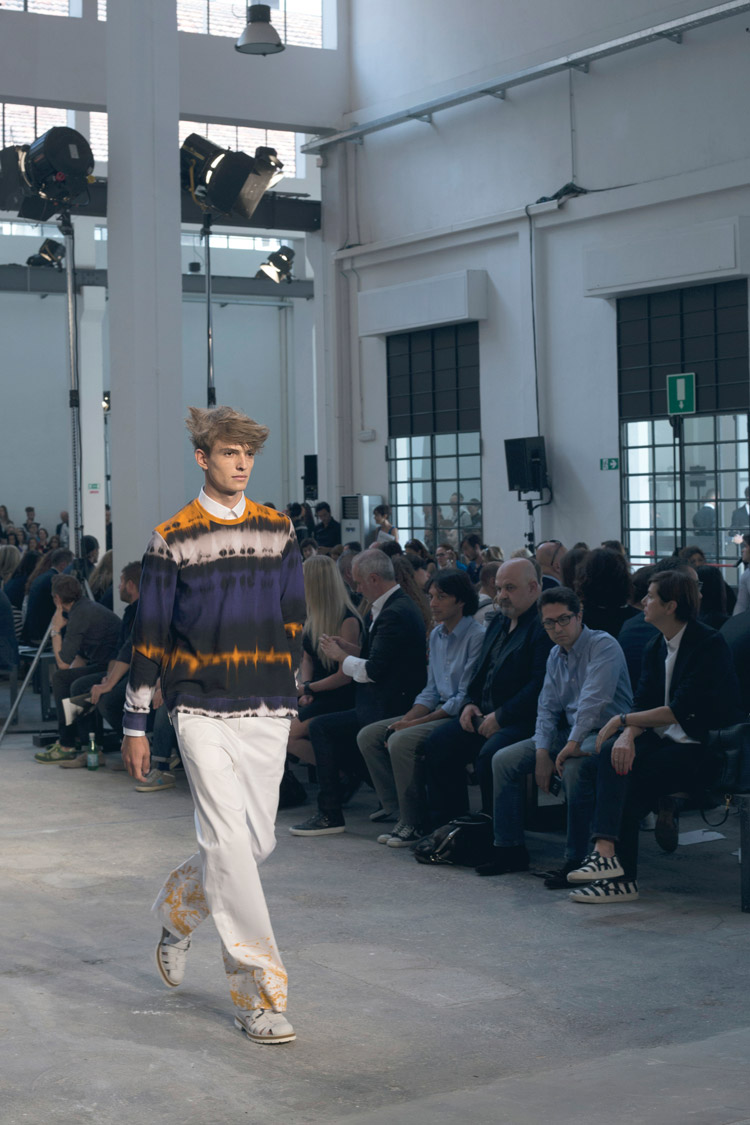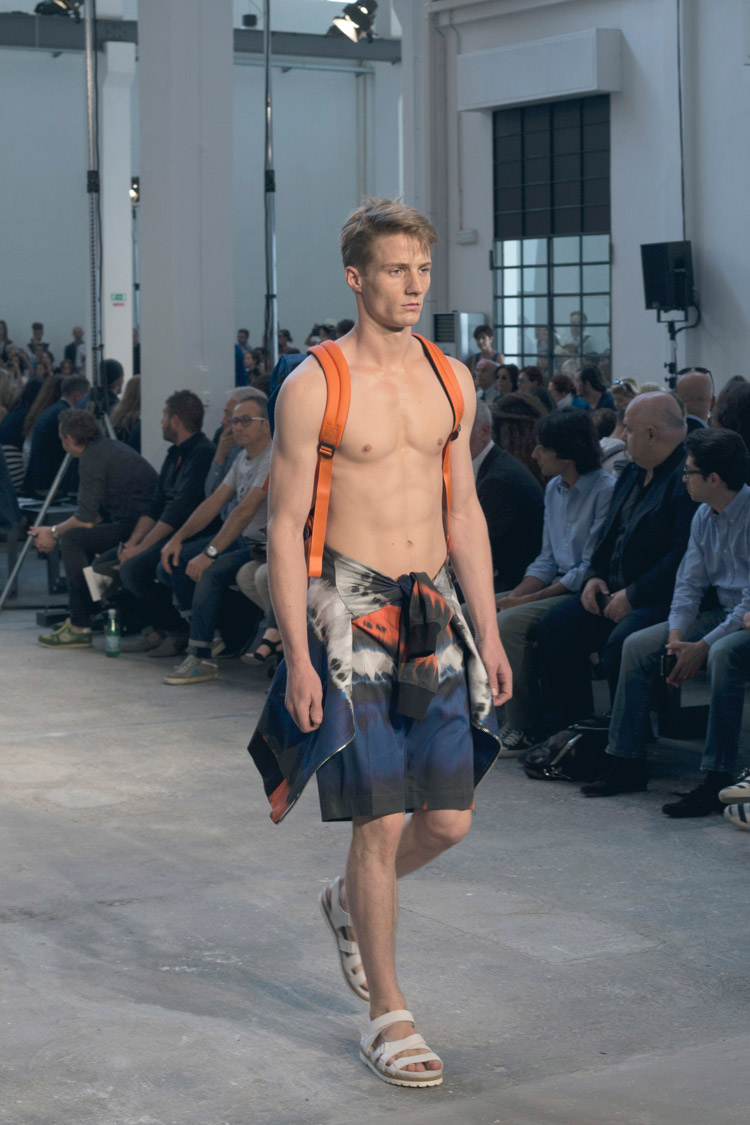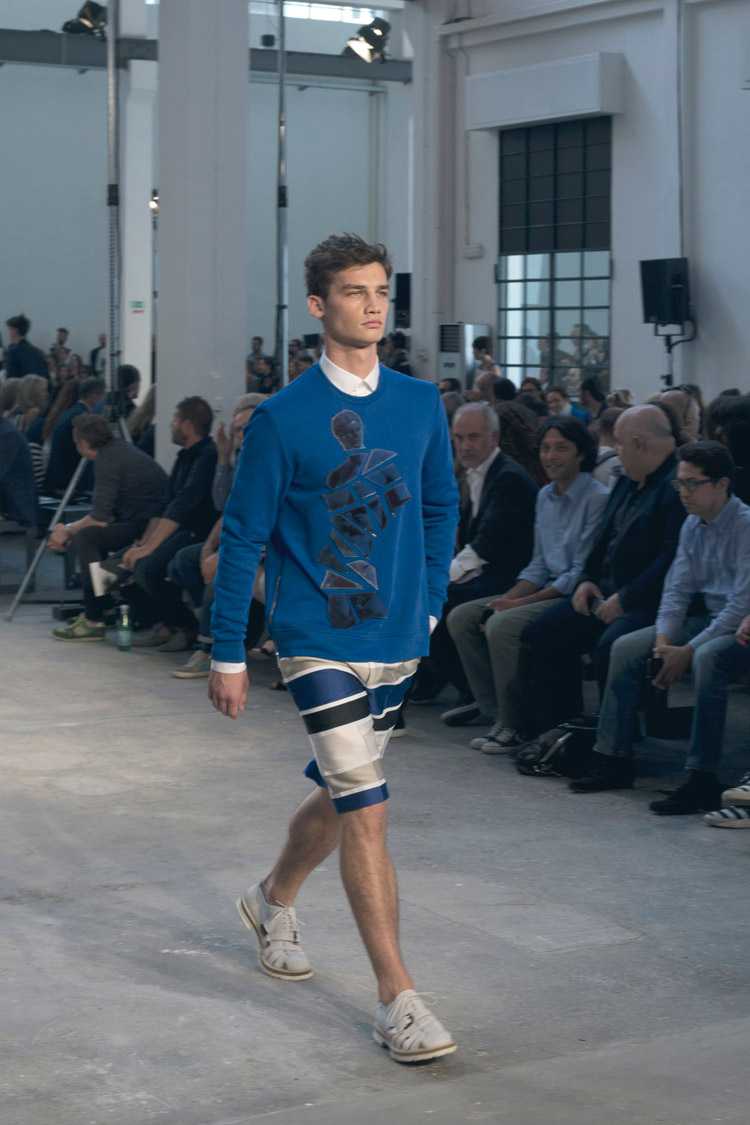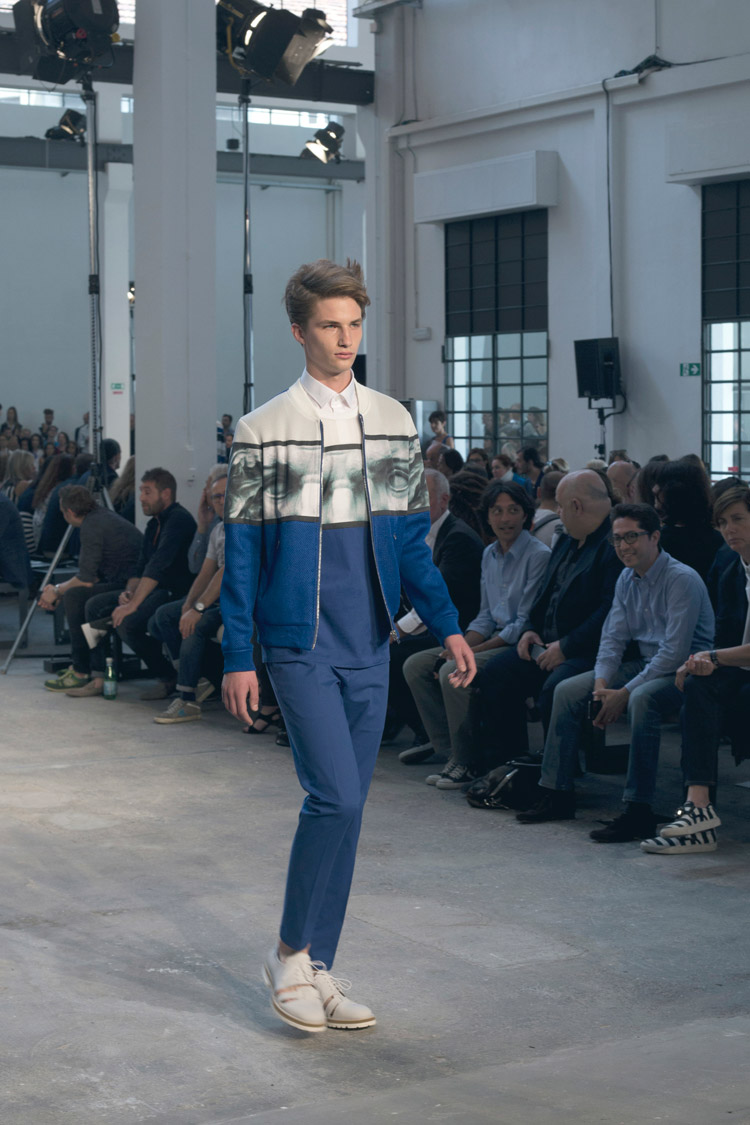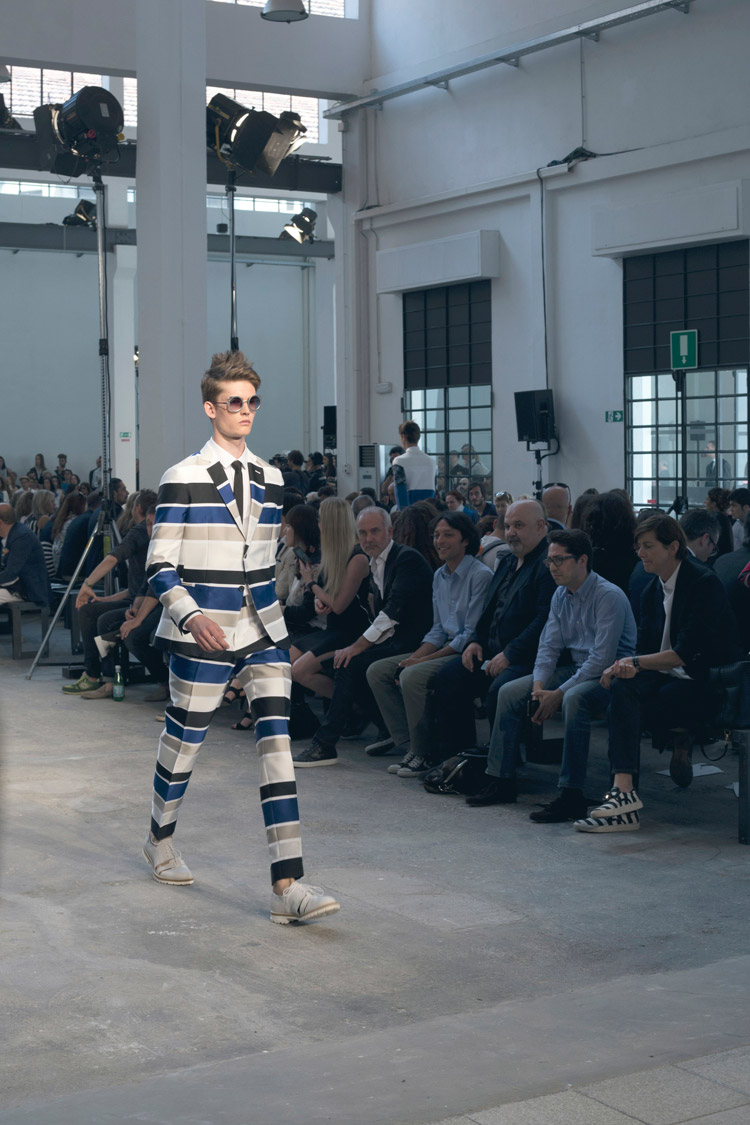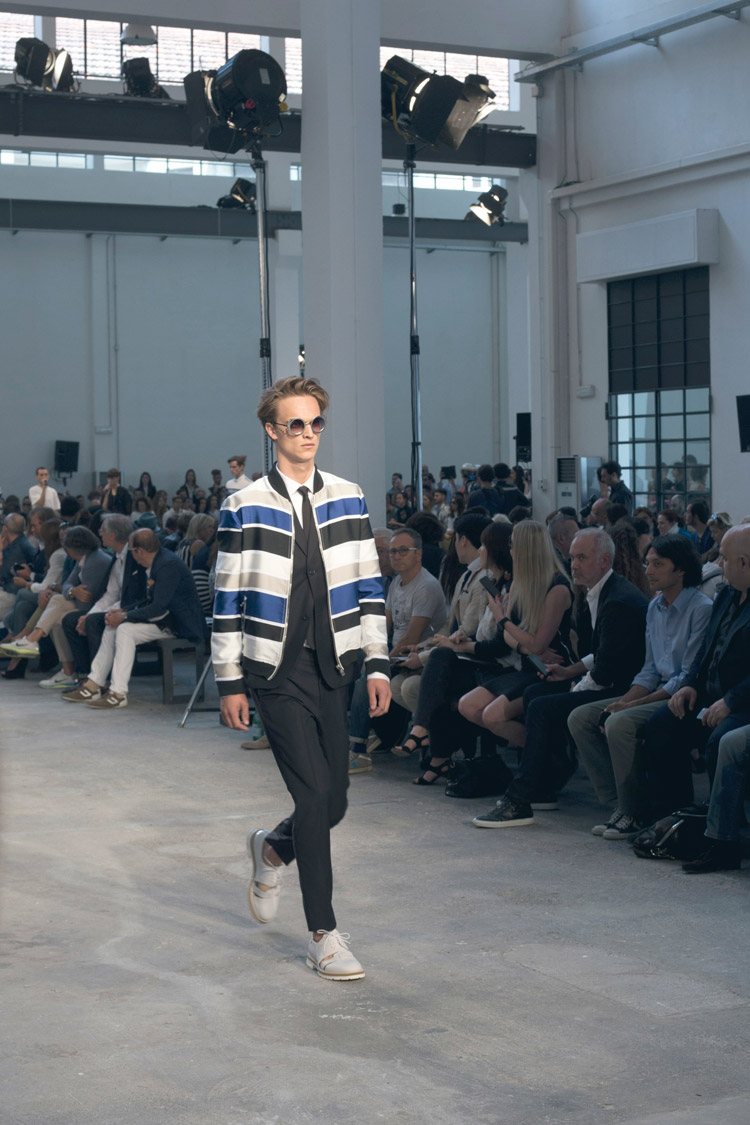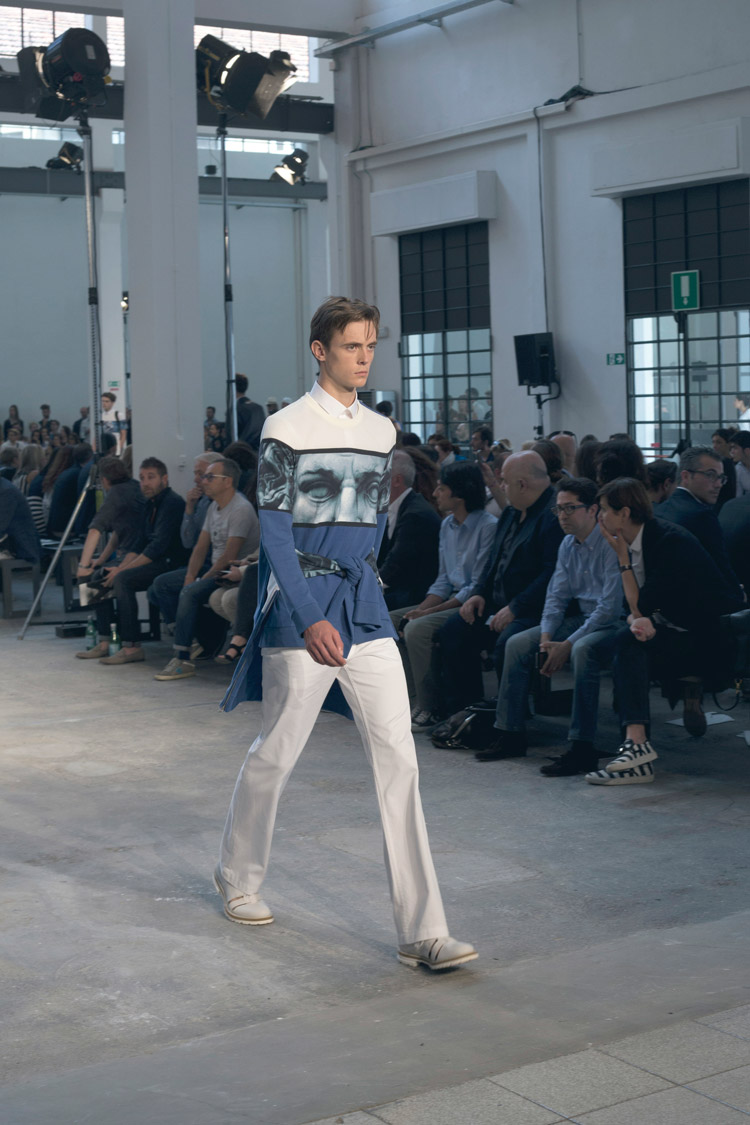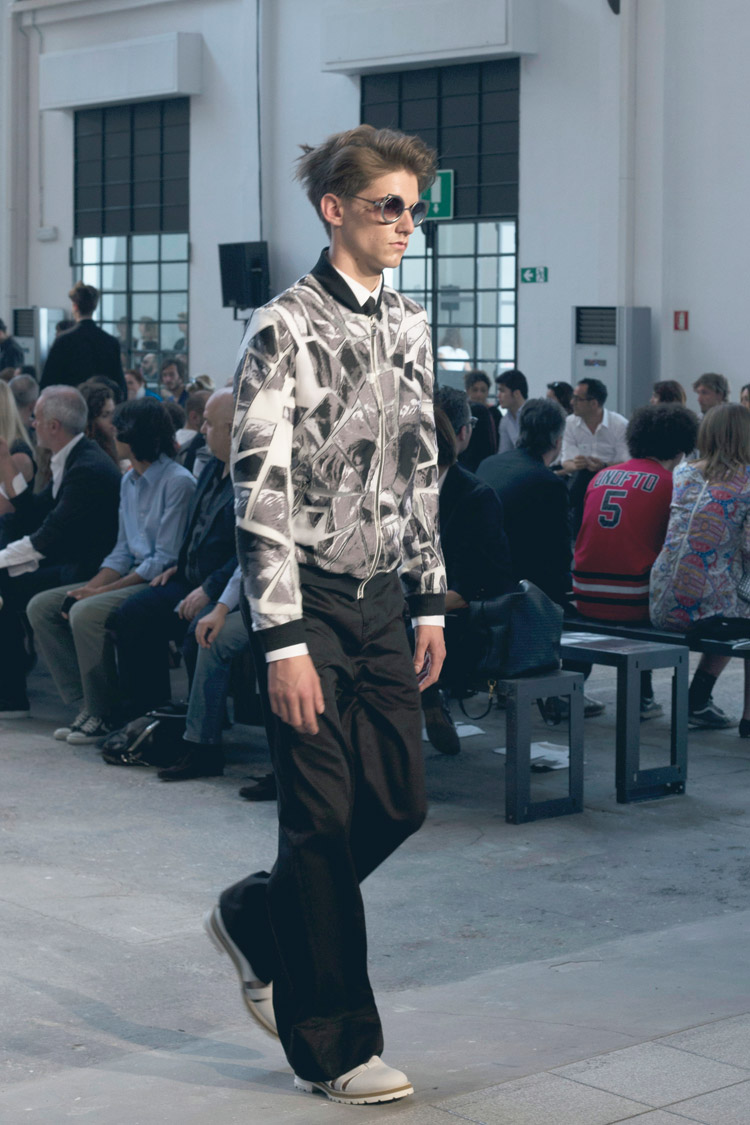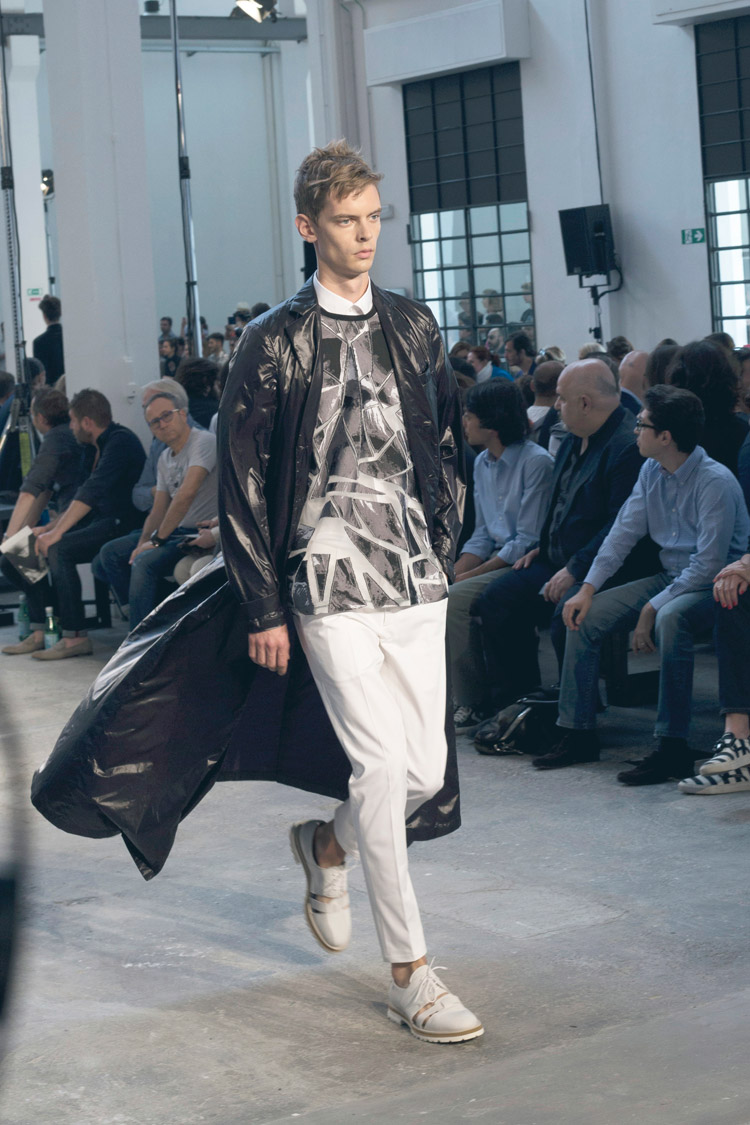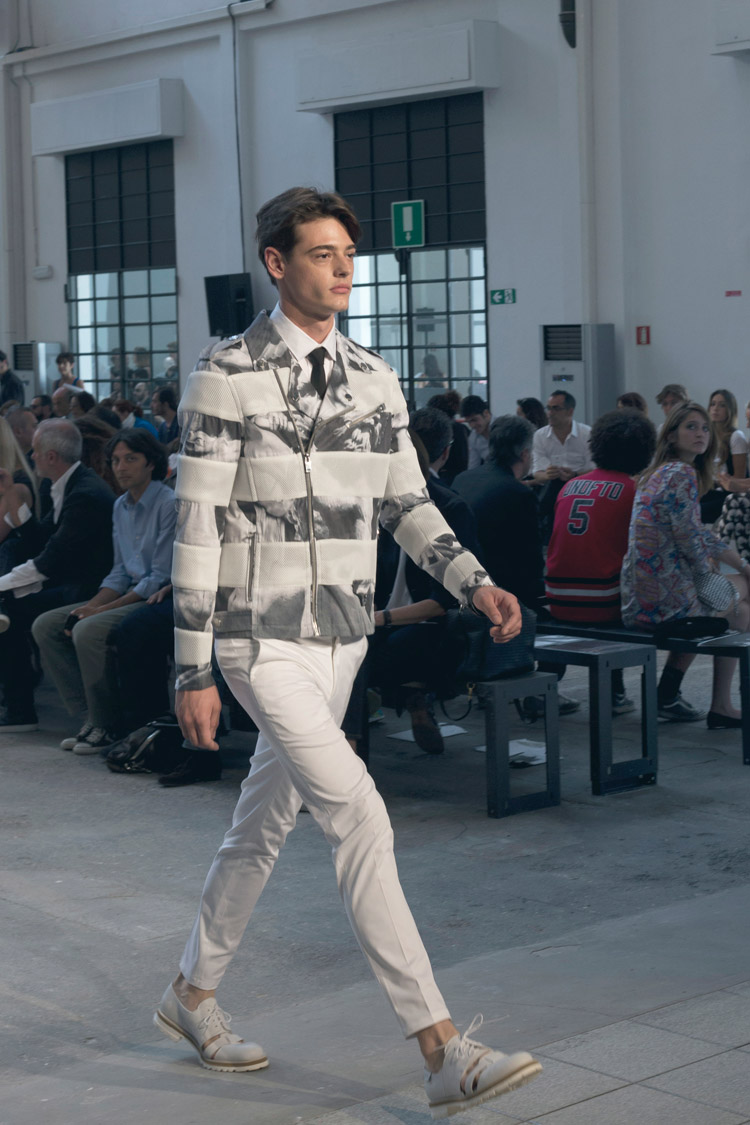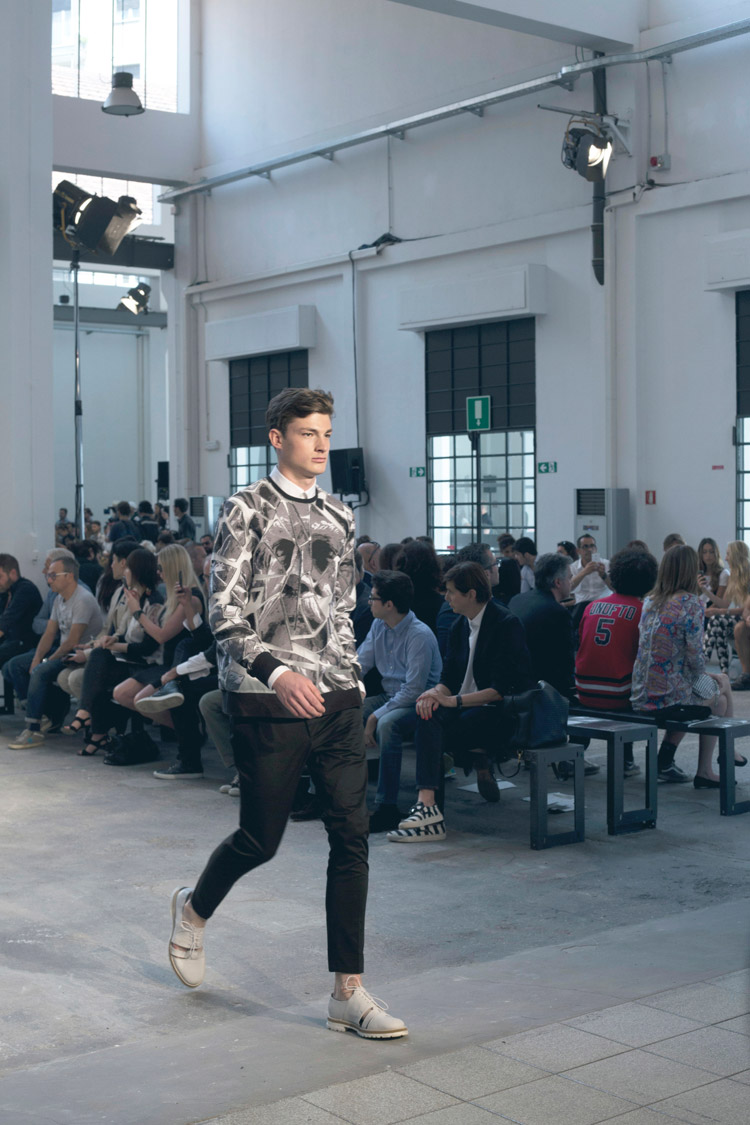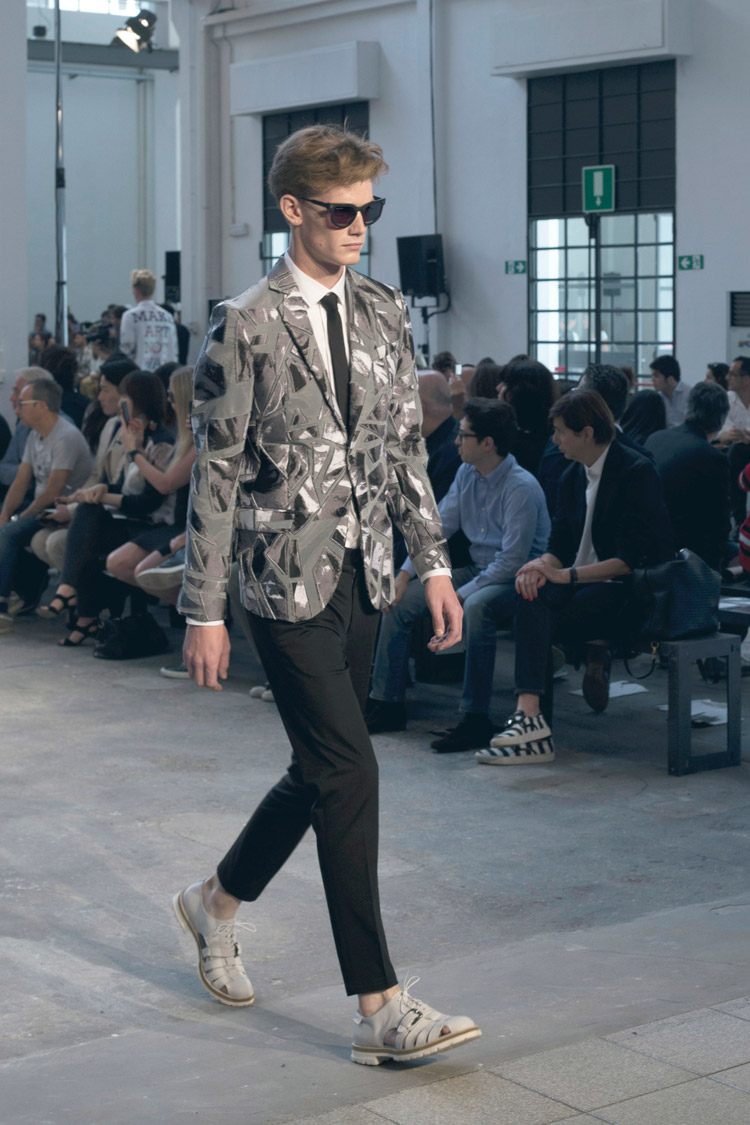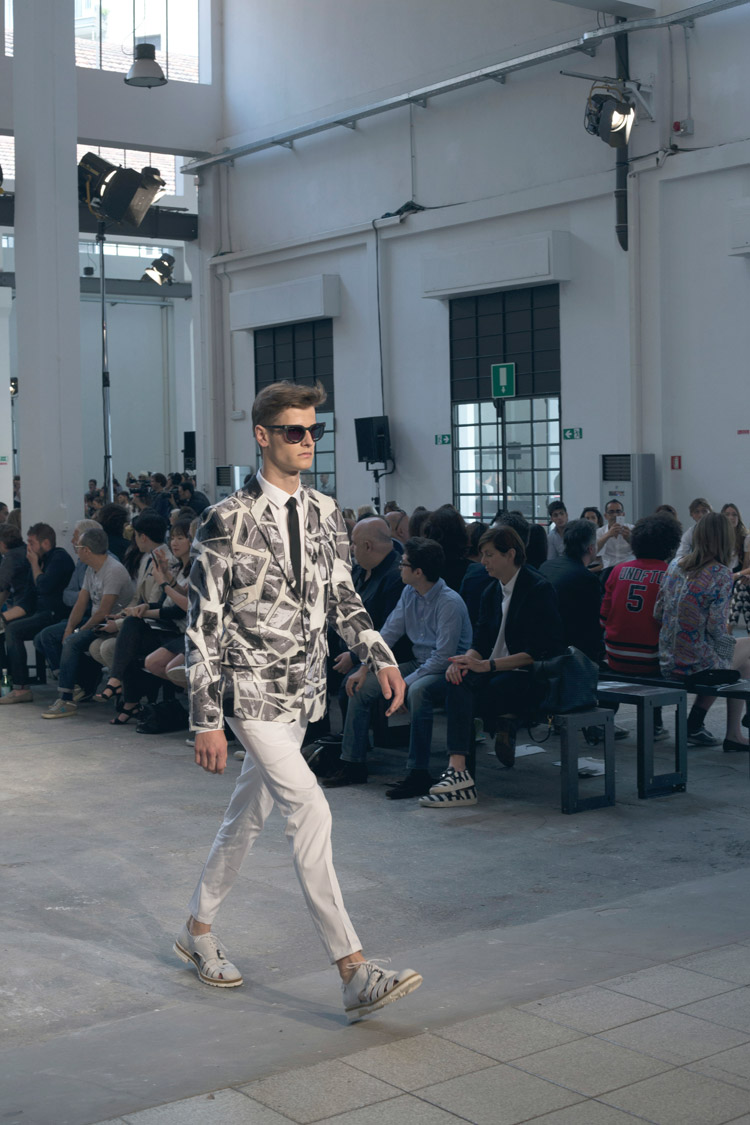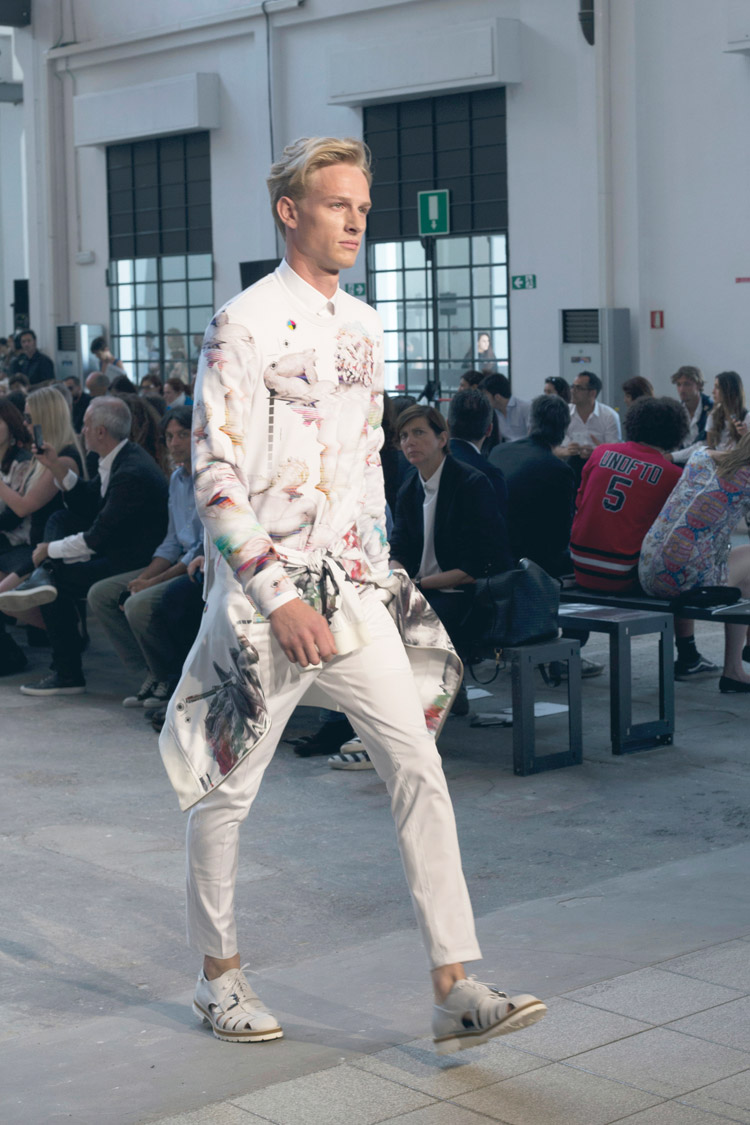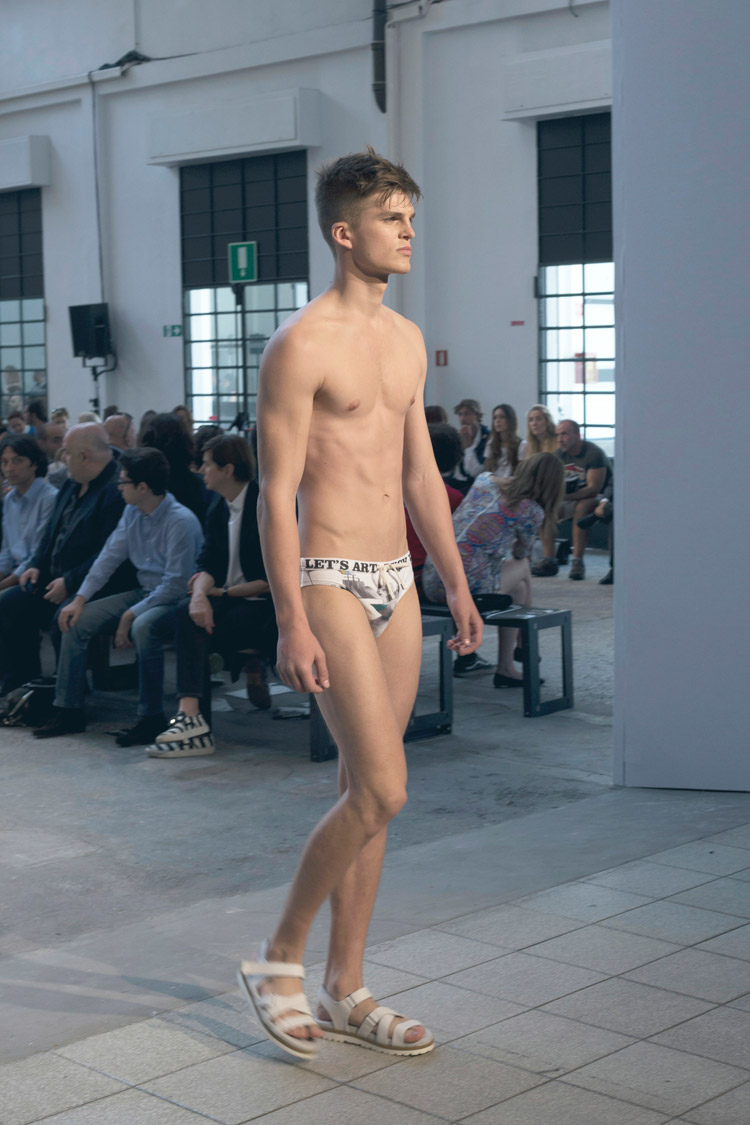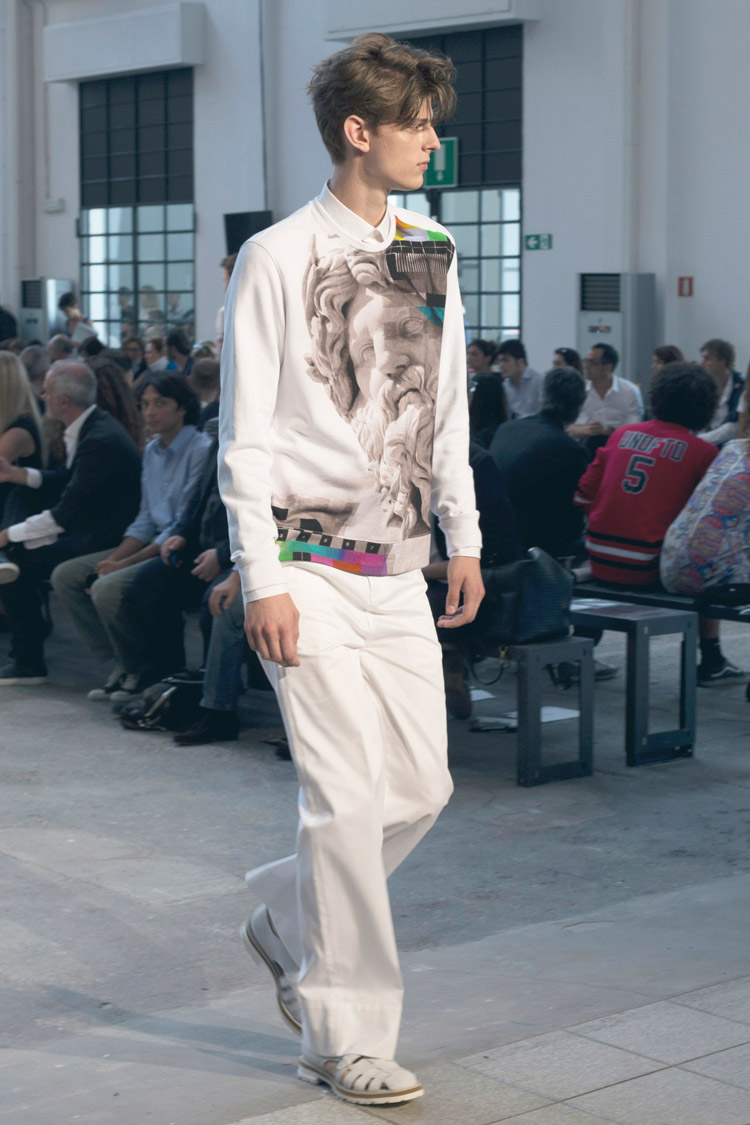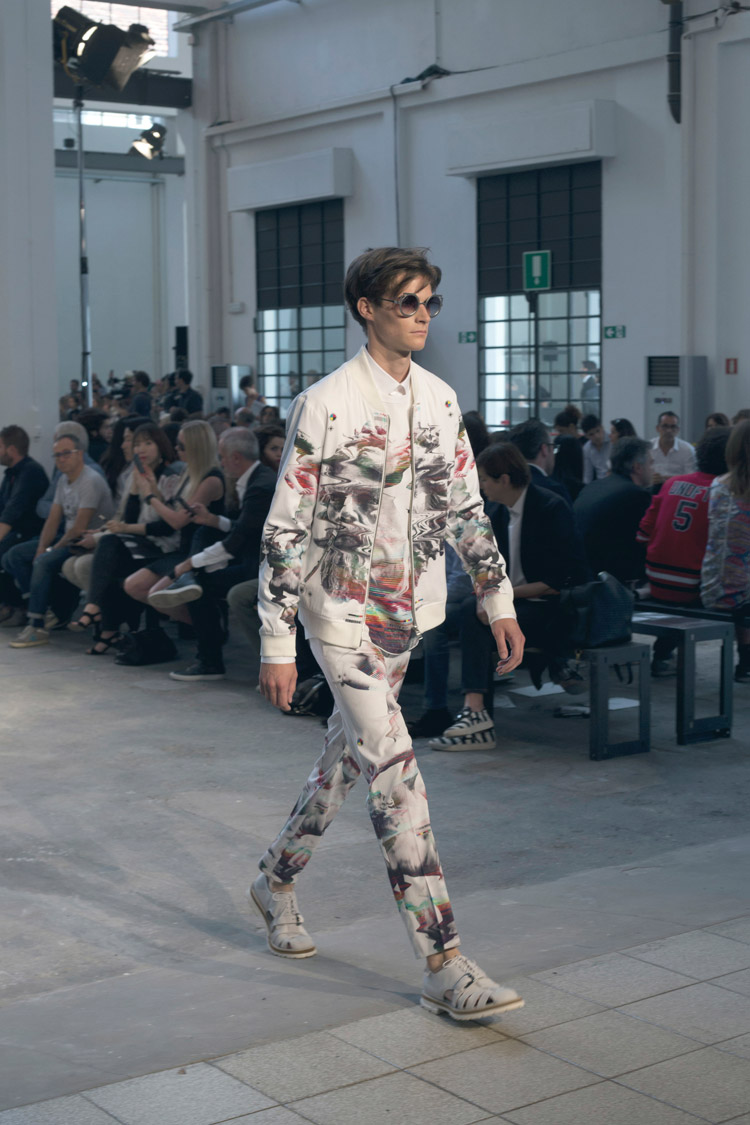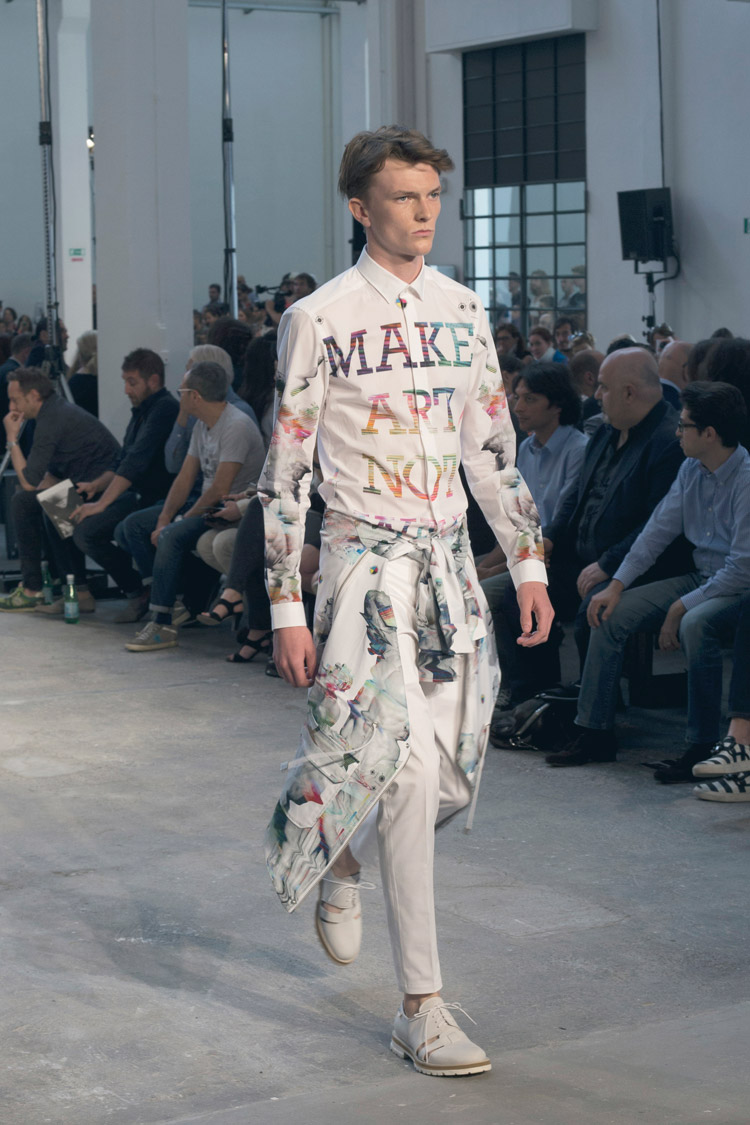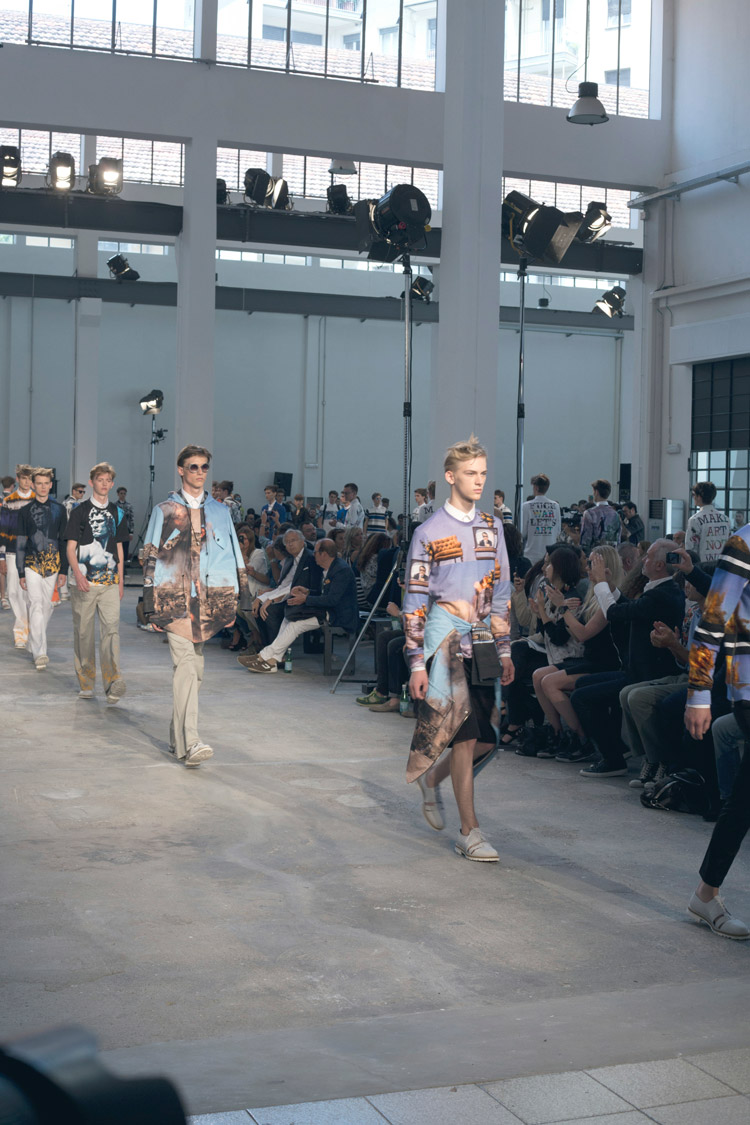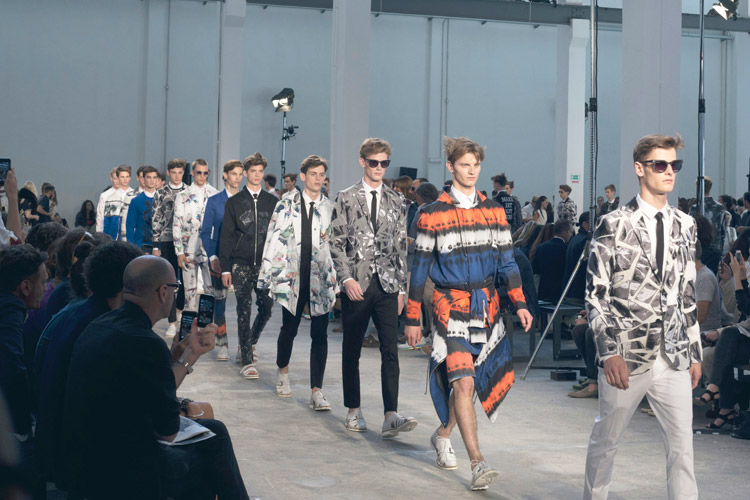 Models: Camil Windak, Carl Axelsson, Christian Garcia, Dan Kling, Darwin Gray, Dominik Sadoch, Duncan Proctor, Elliott Vulliod, Elvis Jankus, Felix Riess, Florian van Bael, Frederik Meijnen, Guerrino Santulliana, Gustaaf Wassink, Gytis Reiteris, Kristoffer Hasslevall, Jacob Morton, Jakub Pastor, Jan Purski, Jeremy Matos, Julius von Lauser, Karlis Adlers, Laurie Harding, Louis Steyaert, Lukas Katinas, Maks Behr, Malcolm de Ruiter, Marc Luloh, Matthew Bell, Michael Lange, Misa Patinzski, Nicolai Otta, Ollie Greb, Peter Even, Philip Witts, Richard Detwiler III, Robbie McKinnon, Roel Nabuurs, Simon Fitskie
All Photos © Maud Maillard | Review by Zarko Davinic