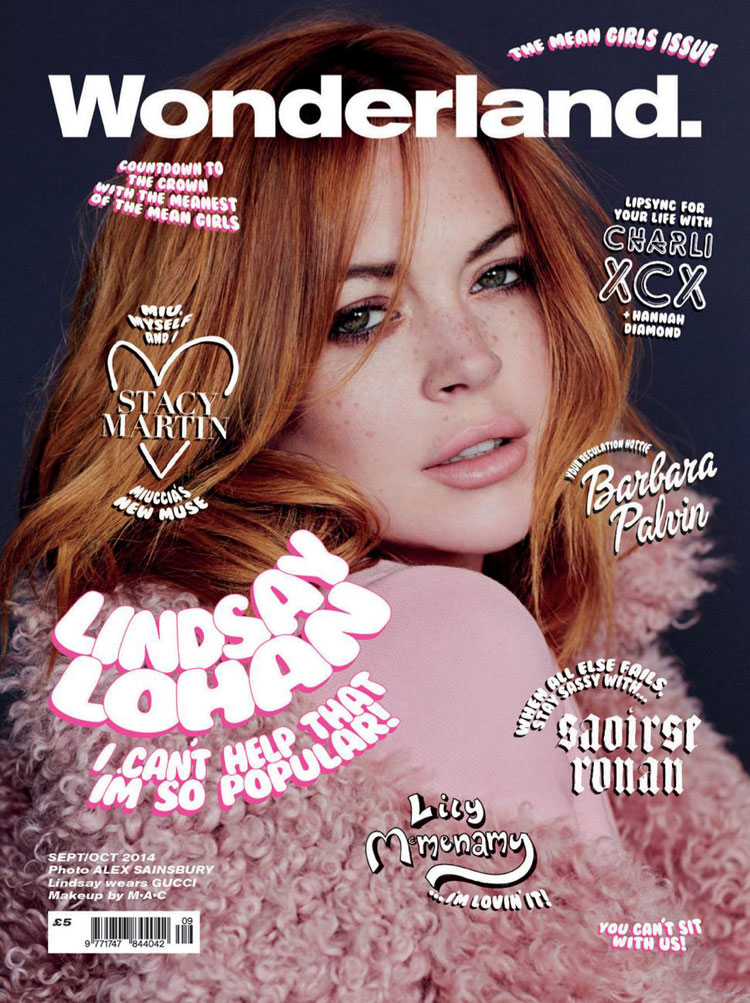 Her Oprah-driven show Lindsay might now have showcased her as an actress and fashion muse with the best scheduling capabilities, yet Lindsay Lohan leads THE MEAN GIRLS issue of the latest Wonderland Magazine. Who better for one of the covers than Lohan herself, the original Mean Girl.
The new issue is ready to hit the newsstands September 4th, and besides its lo-down with Ms Lohan it also fetures Barbara Palvin – one of the hottest models on the scene right now, Stacy Martin who easily became Miuccia Prada's new muse and is featured in the latest Miu Miu campaign. Also you won't miss Saoirse Ronan, Charli XCX + Hannah Diamond , and one of the most charming junior supermodels Lily McMenamy.
For all new covers continue below: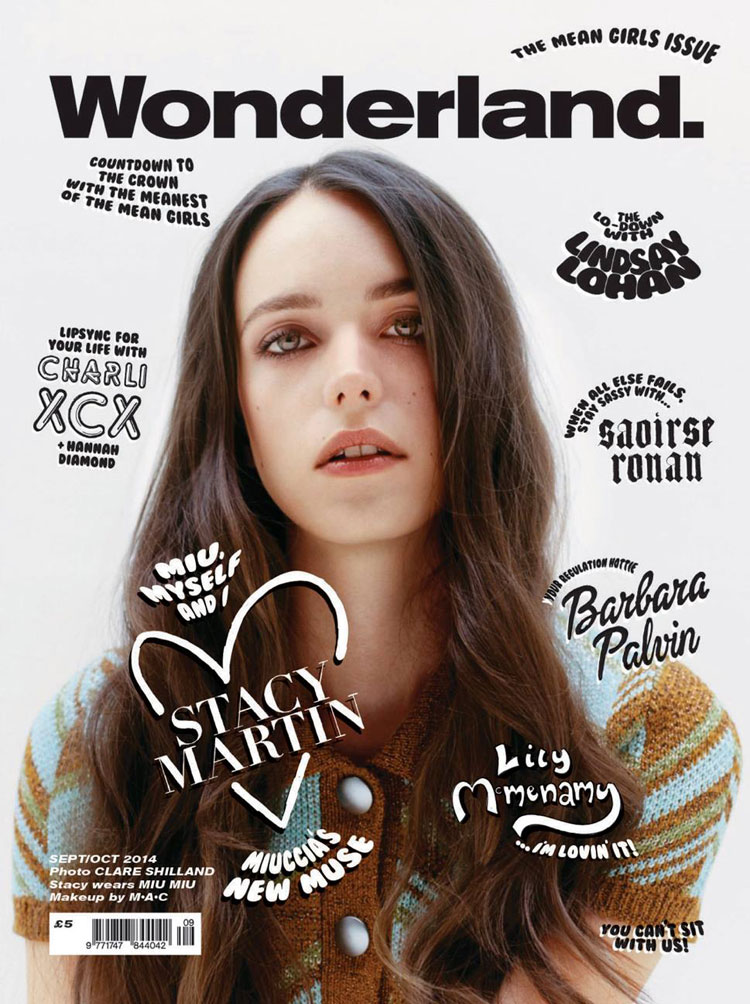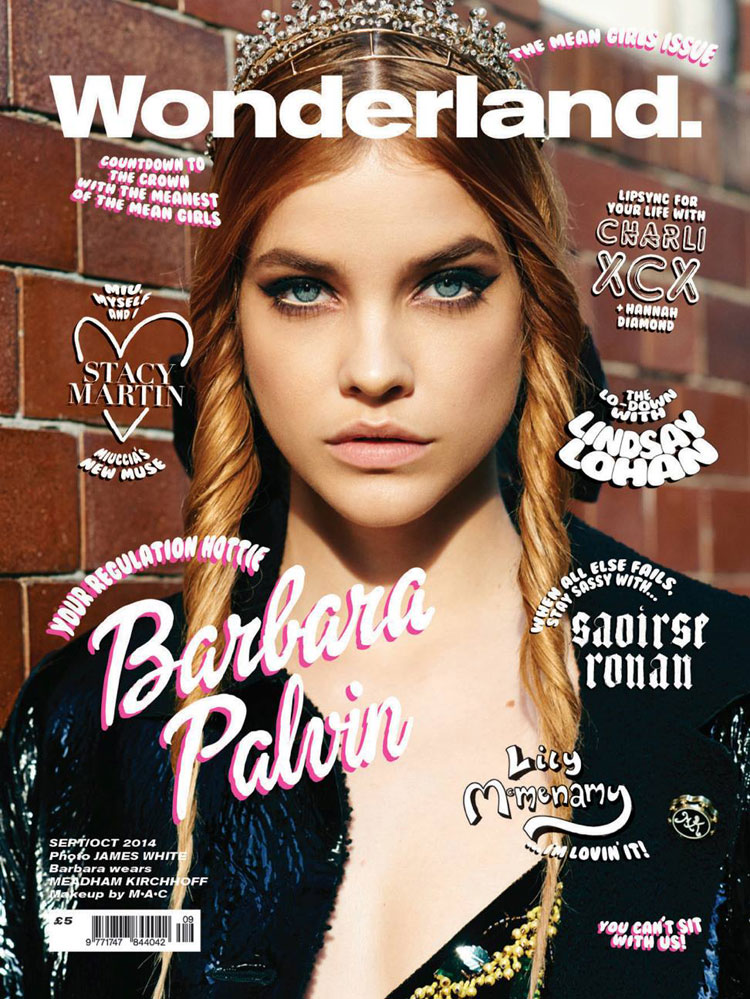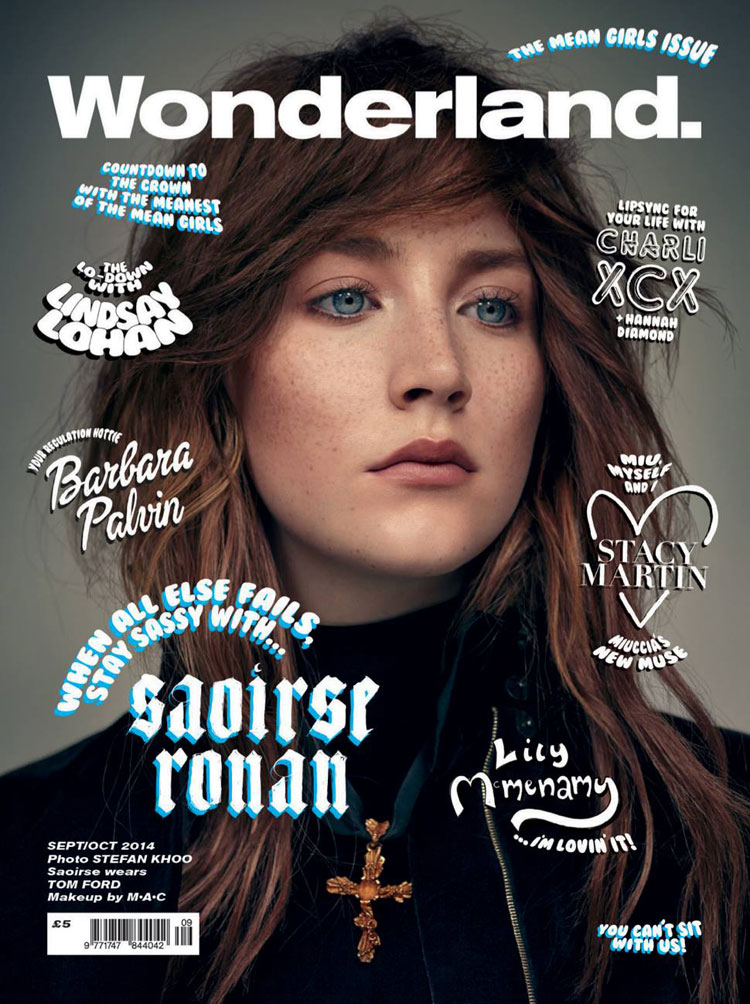 For more log on to www.wonderlandmagazine.com.