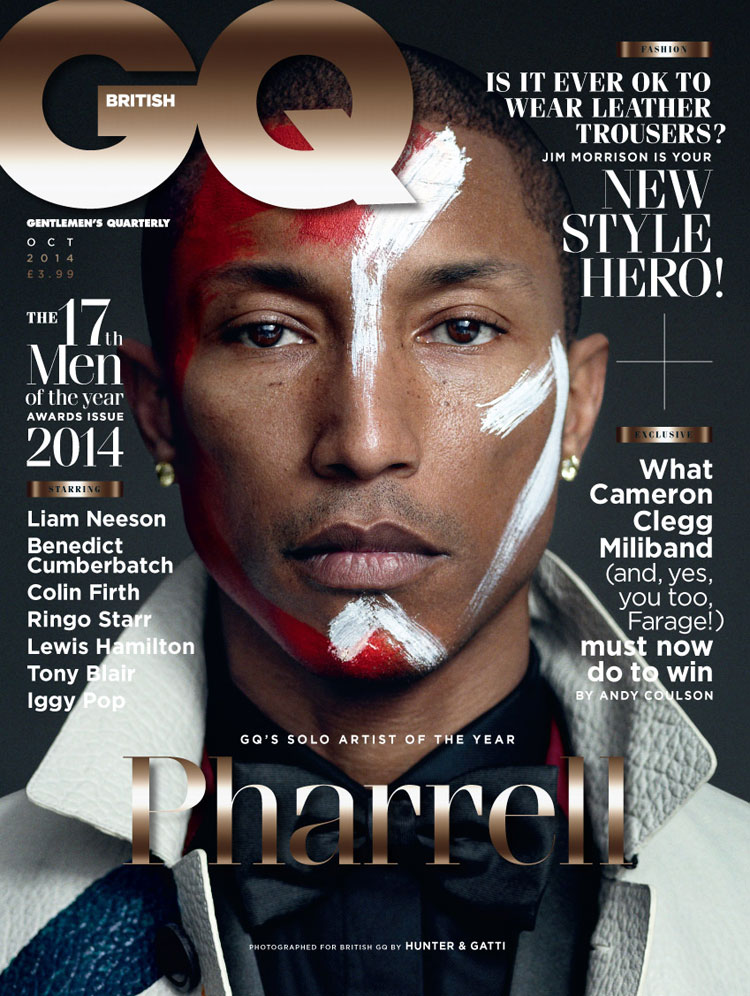 Superstar Pharrell Williams lands the cover of British GQ Magazine photographed by the talented photography duo Hunter & Gatti for magazine's October 2014 edition.
Shot in London, all the inspiration concept is related to the Masai tribe paintings. We brought a real Masai tribe just to make the ambient music around the shoot and inspire Pharrell. – says Martin Cespedes of Hunter & Gatti
Styled for the session courtesy of fashion stylist Tanja Martin, who used pieces from Burberry Prorsum, Maison Martin Margiela, Lanvin, Giorgio Armani, Chanel, and Boss among other. Hunter & Gatti share with us more of the cover story below: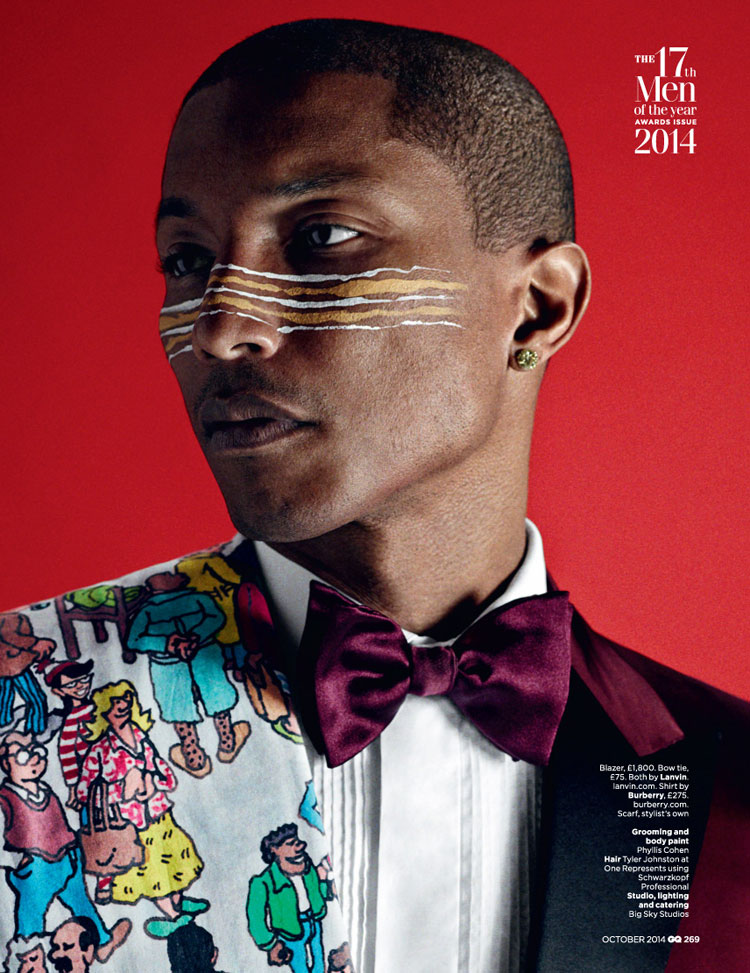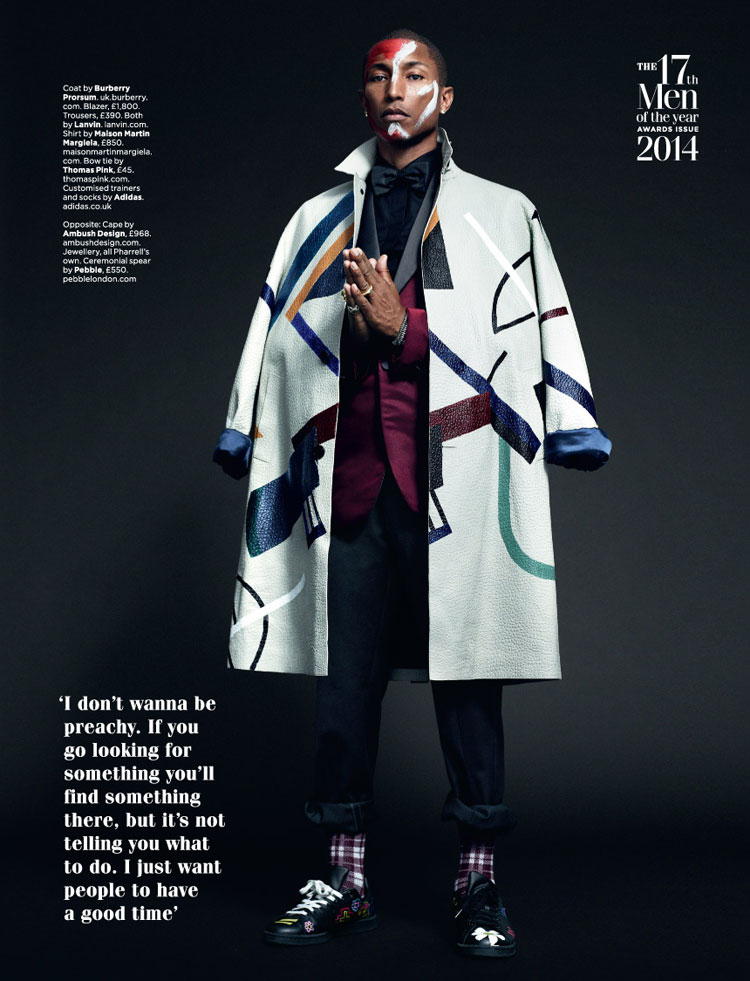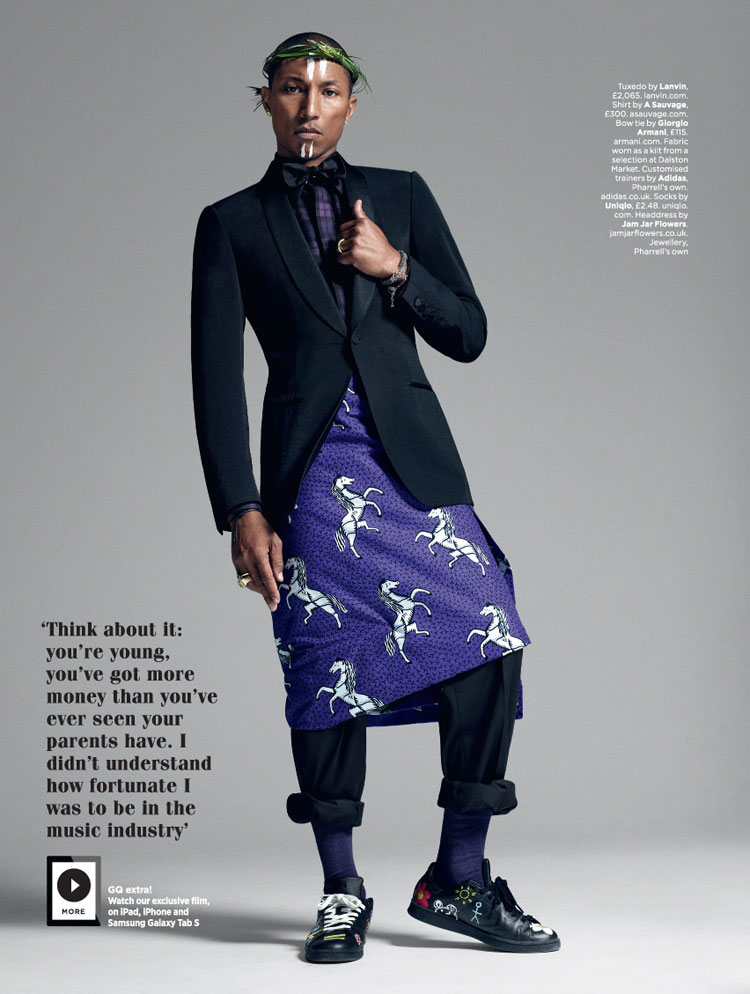 IMAGES COURTESY OF HUNTER & GATTI – hunterandgatti.com.
For more of GQ UK and Pharrell story log on to www.gq-magazine.co.uk. Williams is GQ's Man of The Year 2014 winner.