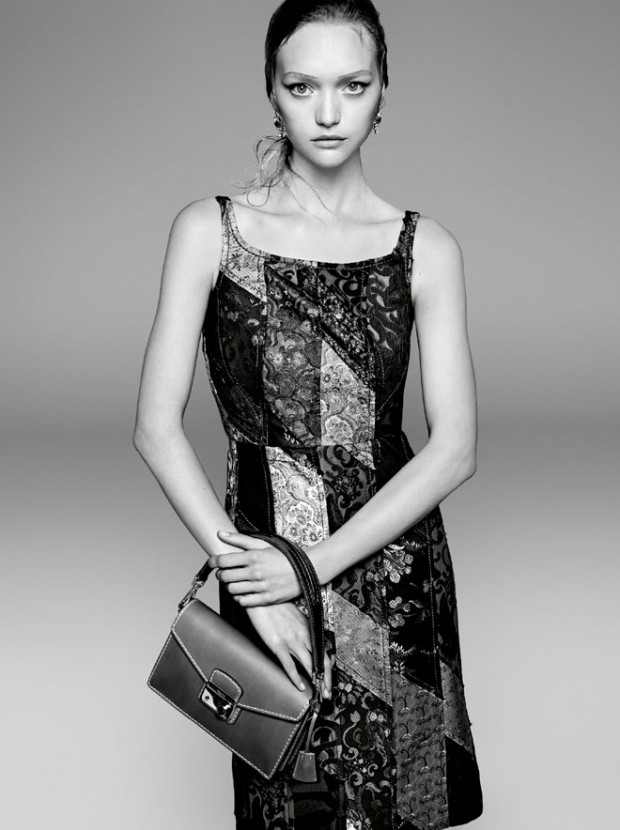 Supermodel Gemma Ward has surprised the fashion scene with her PRADA show opener comeback, as it only fits she is part of label's spring summer 2015 ads. Lensed by the legendary fashion photographer Steven Meisel besides the Australian beauty new ads also feature Ine Neefs, and Julia Nobis.
These diverse settings, contrasting moods and seemingly disconnected narratives form a dynamic backdrop for the Spring/Summer collection. The clothes draw together this diverse series, with a distinctive blend of fabrics, colours and silhouettes. Precious materials – antique brocade modelled on the 1800s through to the 60s – meets humble cotton, gauze and raw leather. Silk jacquard socks are a modern and elegant leitmotif. The season's bags are reinterpreted in their own revealing character study. One moment they are held protectively, the next they are casually flung on to a bed. Still lives suggest a free and fleeting moment, as if the wearer has just arranged them in a peculiar bedroom ritual. – from PRADA
Campaign was photographed in New York by Meisel and his team during the month of November.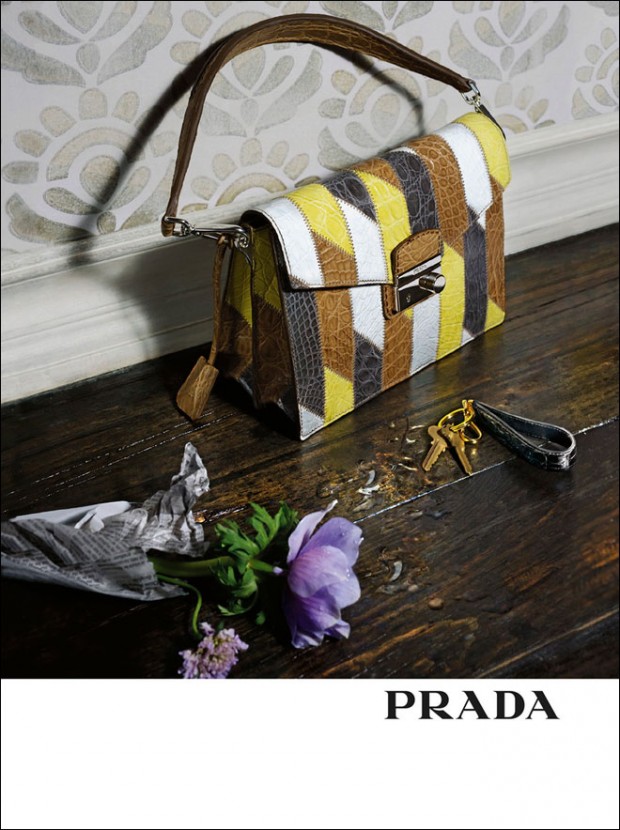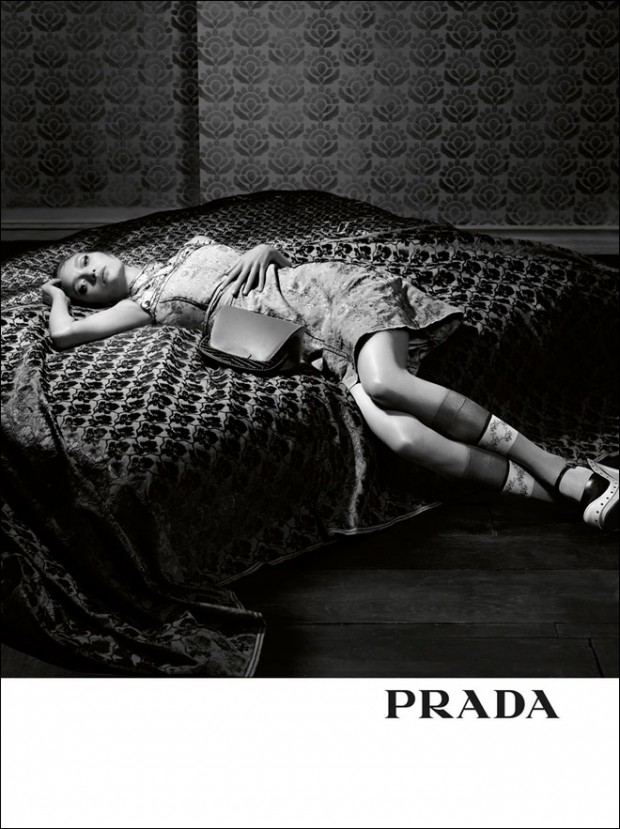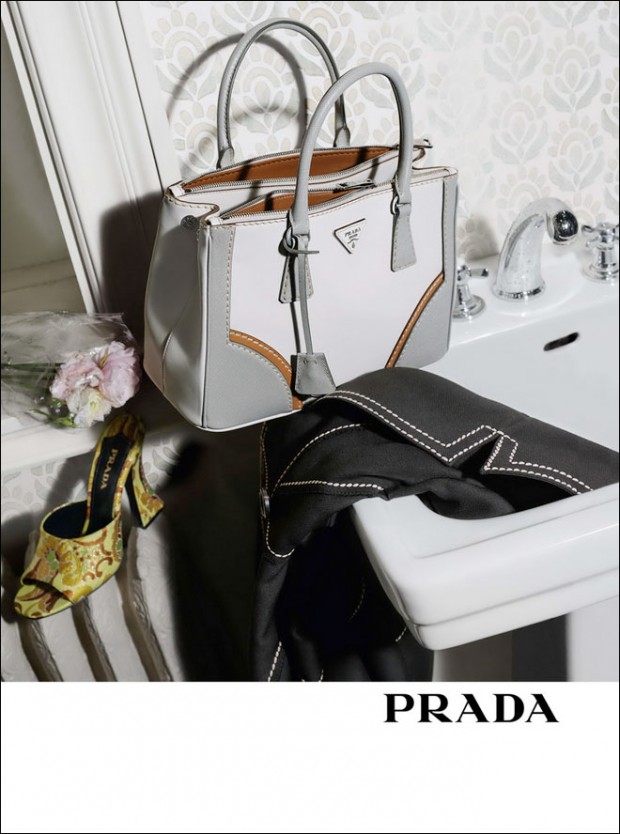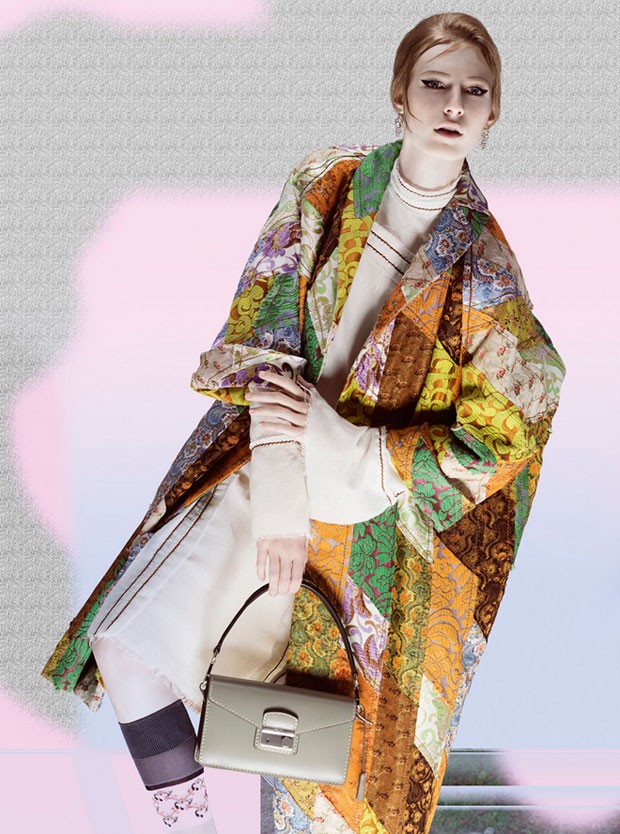 For more log on to PRADA.com.