Issey Miyake Men collection has traditionally taken the catwalk of Paris Fashion Week, presenting the latest during the recently wrapped up ready-to-wear. Miyake design team, goes back to the basics of classic men's attire mixing the garments with impressive prints. The inspiration behind the collection is summed up in it's title, the Eccentric Visionaries.
This season, ISSEY MIYAKE MEN takes its inspiration from late 19th century visionaries: on one hand the renowned designer and artist Charles Rennie Mackintosh, forward-thinker of modern architecture, and on the other hand the pioneering fabrics which are still produced today by one of the oldest Japanese silk factories. This collection explores strong geometric silhouettes and presents eccentric styles, reflecting the different facets of a man's lifestyle: clothing for the work-day, the weekend and finally for the soirée. ISSEY MIYAKE MEN travels this route pursuing its special vision of dandyism. – from Issey Miyake
Bleak winter colours are broken down with the refreshing nuances of red, purple, and warm autumn ready prints.
Discover some of the key looks below: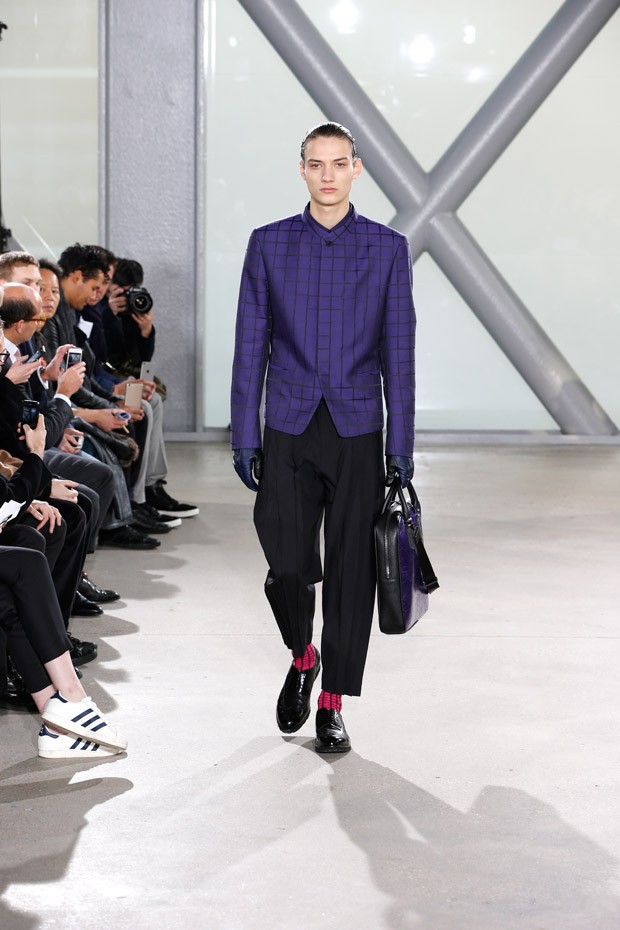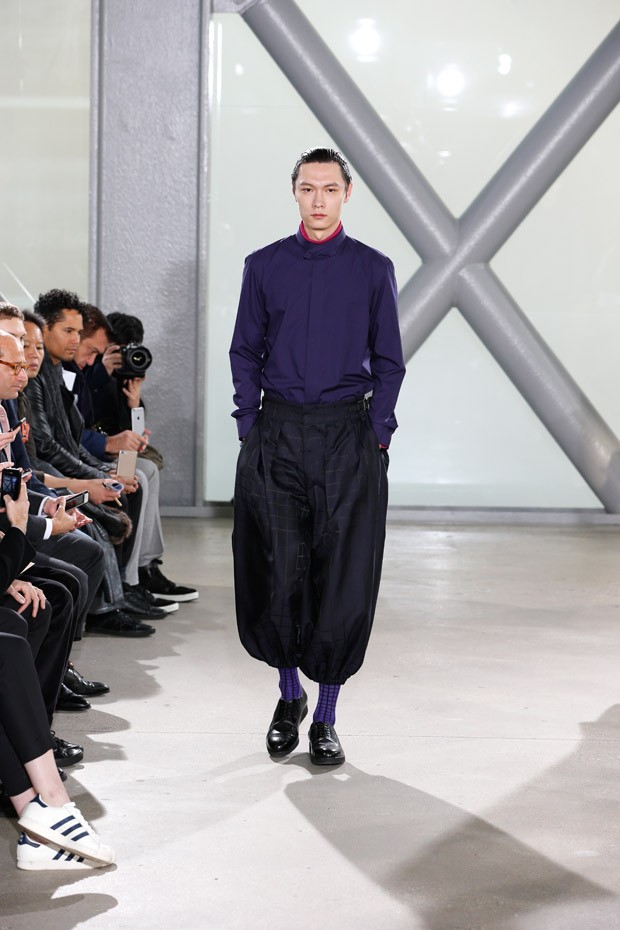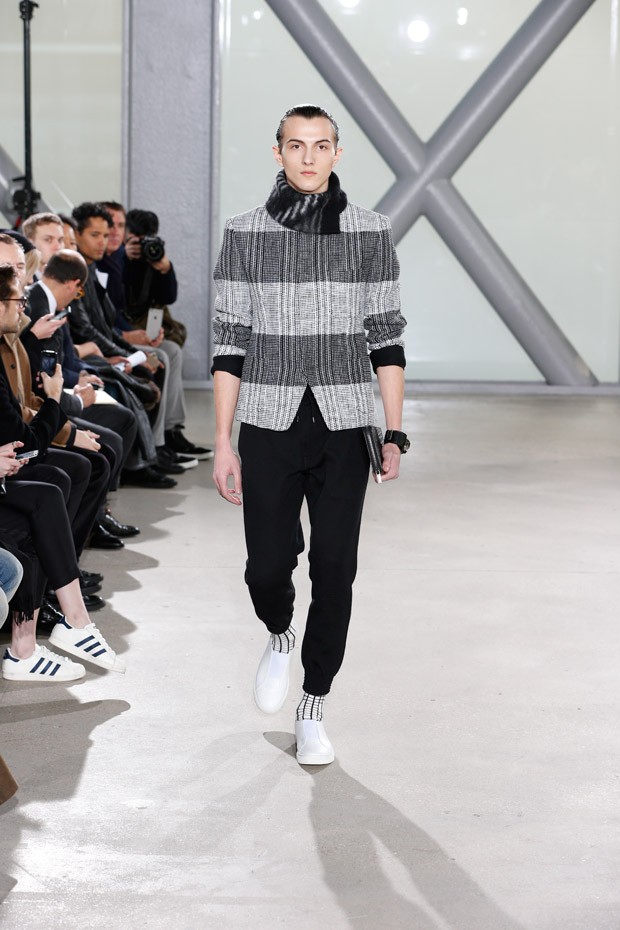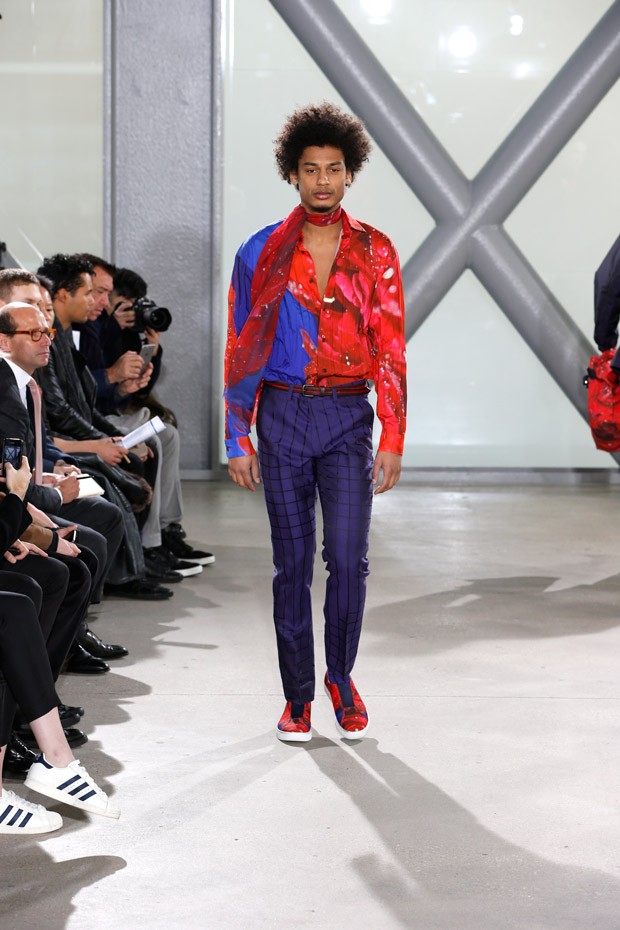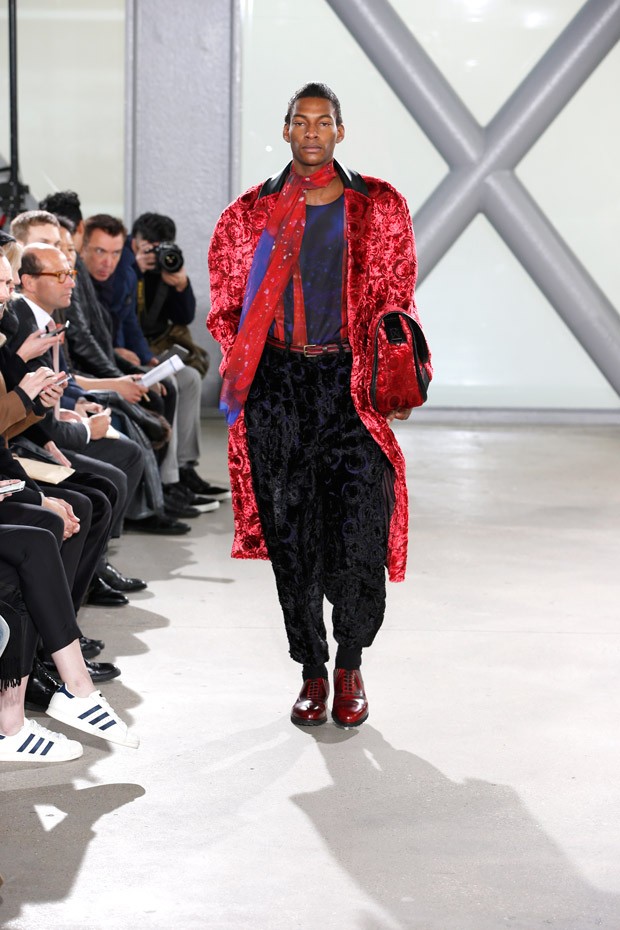 Collection designed by Yusuke Takahashi
Art direction : Roy Genty assisted by François Labarthe and Laetitia Goffi
General coordination : Fathi Dafdouf
Hair : Tadashi Harada for SHISEIDO
Invitation design : Katsumi Asaba
All Images courtesy of Issey Miyake – www.isseymiyake.com | Photographer: Frédérique Dumoulin