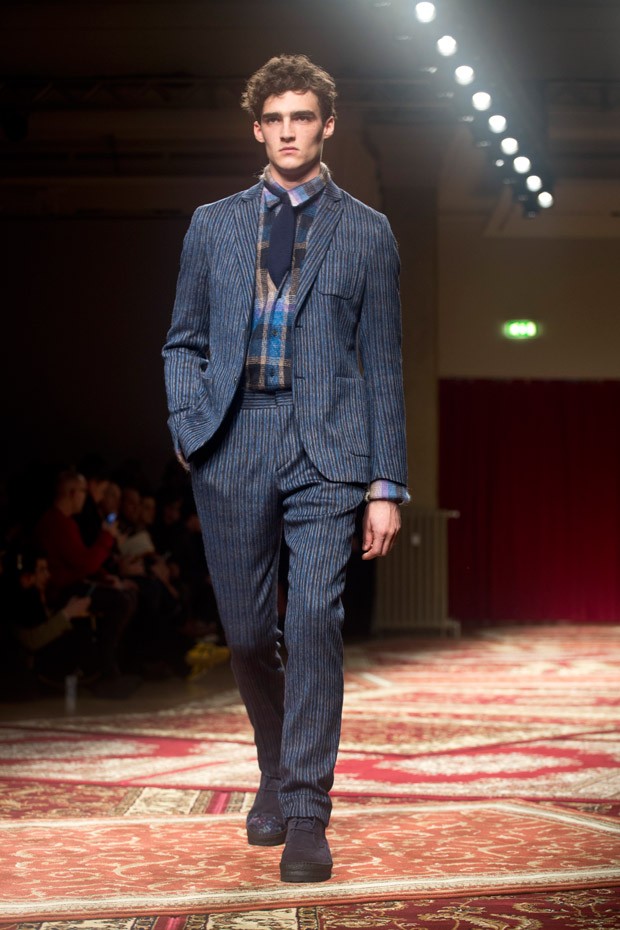 Missoni takes Milan Fashion Week to present its men's fall winter 2015 collection with a show-space evoking the sentiment of tradition as well as voyage. The crucial zig-zag of Missoni went hand in hand with the mesmerizing carpets taking over the Milanese runway.
The collection masterfully explores the label's archive of prints, adapting the same to the new season in front of us. The focus was equally divided between outerwear as well as formal wear, at the same time it is allowing a youthful yet elegant spirit of the garments to take the spotlight. Nuances shaping the runway looks are close to the autumn days, the colours are warm yet filled with the spirit of the season. The materials mixed with a multitude of knits provide a feeling of craftsmanship, closely connected to the label.
The designs did not aim to set new trends or push the boundaries, but instead provide a new step for the house of Missoni. Embodying the elegance, and the bohemian spirit reminiscent of the label's name.
Continue below for more than thirty new looks captured in Milano during the fashion week by our fashion week photographer Maud Maillard.