Miu Miu and PRADA Japan celebrated the opening of the Miu Miu Tokyo store designed by the world renowned architects Herzog & de Meuron with a spectacular runway show and a live concert and a party. The aim of the party with 1000 guests with its specially created environment was to make the guests feel like Alice in Wonderland. All of the props used at the even were also carefully crafted by Herzog & Meuron architecture team.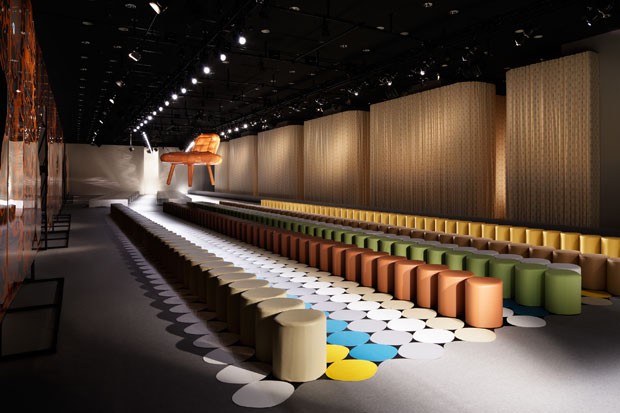 The Miu Miu store's most iconic elements are selected and placed like art objects in an exhibition around which the event takes place. With the intention to emphasize their design at a glance, the elements are exaggerated like pop art: scaled up, over-colored, produced of funny materials or simply used for a completely different purpose: A monumentally inflated chair is hanging from the ceiling above the runway; a plastic staircase becomes an unusable sculpture in the lobby; the vitrine furniture becomes a huge, accessible bar distributing not bags but refreshments. Taken away from their original context and program, the iconic elements get a poetic meaning. The artificially created environment makes the guest feel like Alice in Wonderland. – from Miu Miu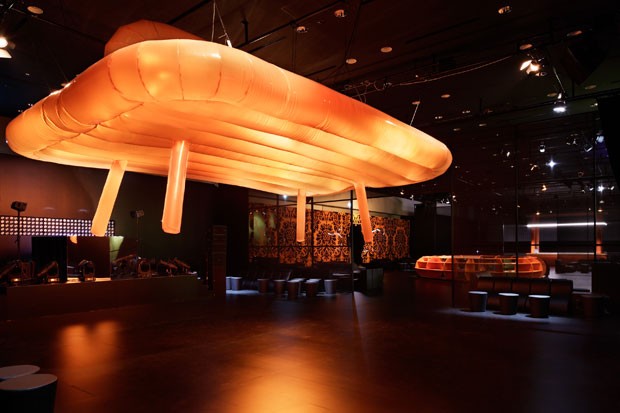 Guests at the show were Stacy Martin (in Miu Miu), Hailee Steinfeld (in Miu Miu), Francesco Vezzoli, Imogen Poots (in Miu Miu), Mia Goth (in Miu Miu), Marine Vacth (in Miu Miu), actress and model Rinko Kikuchi (in Miu Miu), Josephine De la Baume (in Prada), musician Mark Ronson (in Prada), Miroslava Duma (in Miu Miu), Alexia Niedzielski (in Miu Miu), Elizabeth von Guttman (in Miu Miu), Tank magazine editor and street style icon Caroline Issa.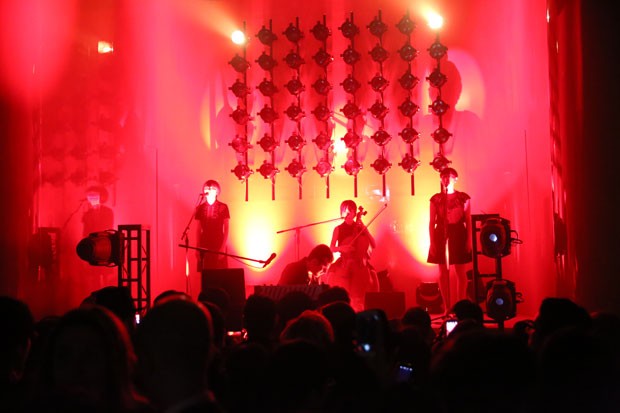 RELATED: Tour Miu Miu Tokyo store by Herzog & de Meuron at our ArchiSCENE
For more images from the event continue after the jump, including the guests: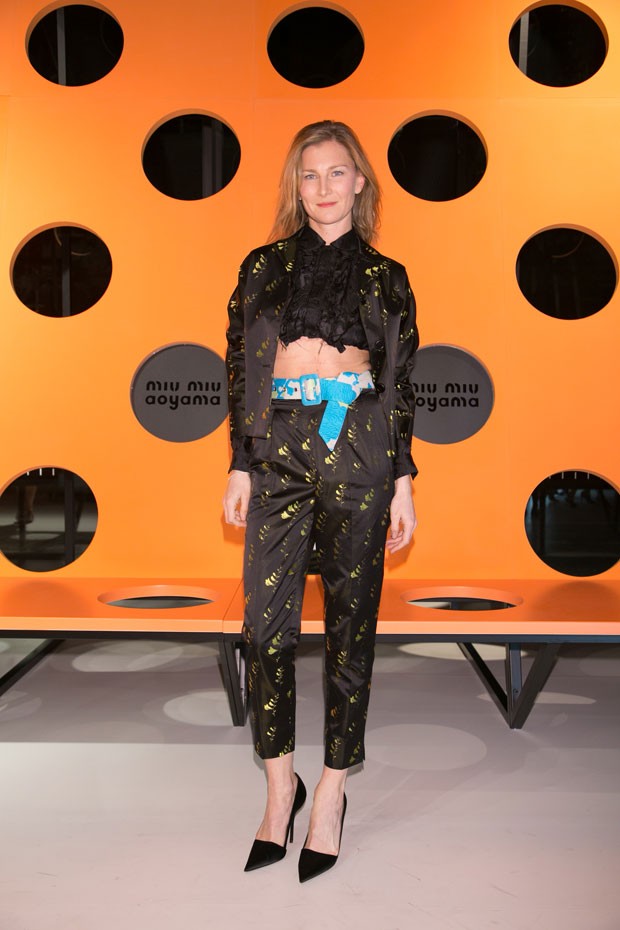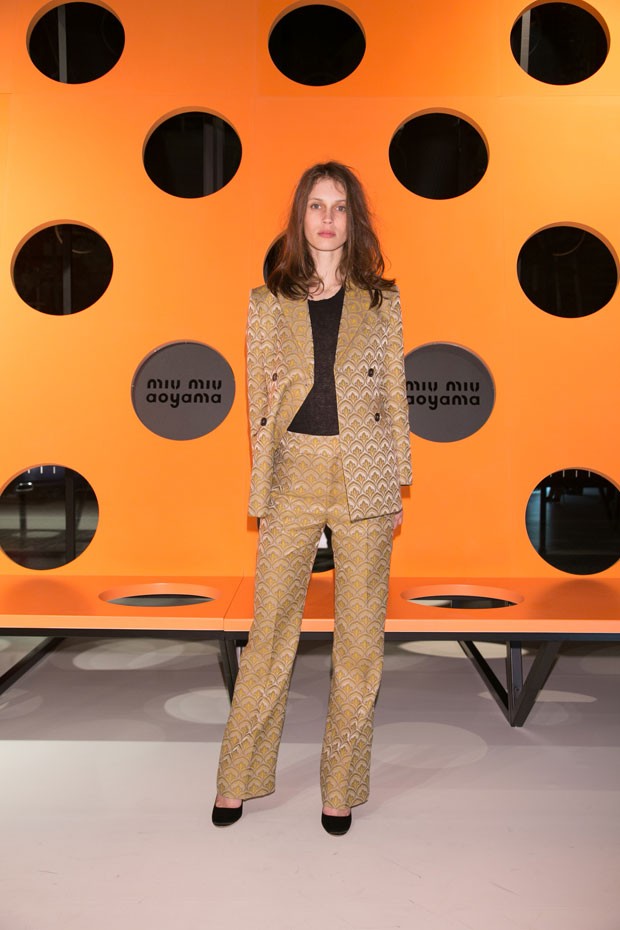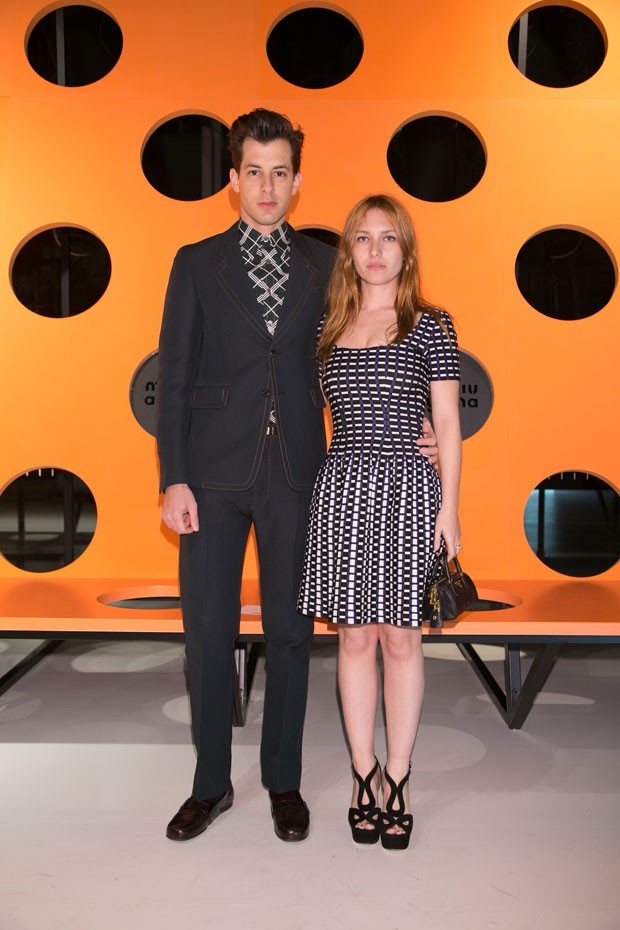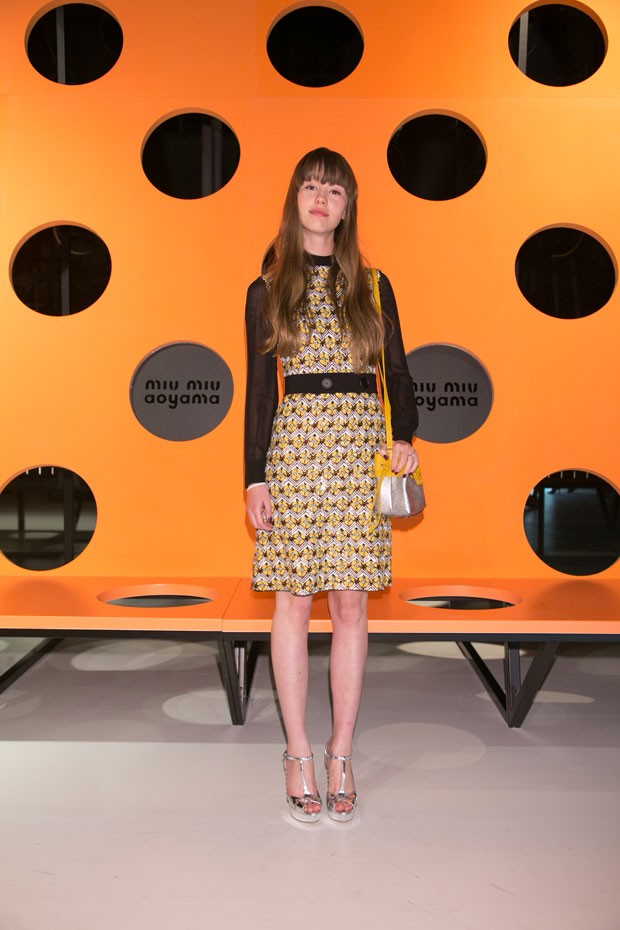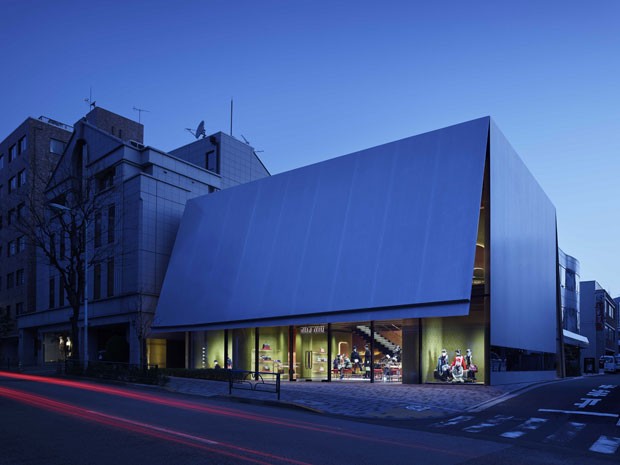 Further reading miumiu.com.