Legendary photographer Peter Lindbergh takes the cover story of the latest Numéro Magazine with supermodel Mariacarla Boscono.  The Italian supermodel stars in the magazine's Jean Paul Gaultier special.
Mariacarla is represented by Women Management in Milan and New York, Viva Model Management in Parisl,  and Place Models in Hamburg. Mr. Lindbergh is represented by 2b Management.
Numero magazine's edition 162 is prepared as an homage to the one and only Jean Paul Gaultier.
For more of the striking session continue after the jump: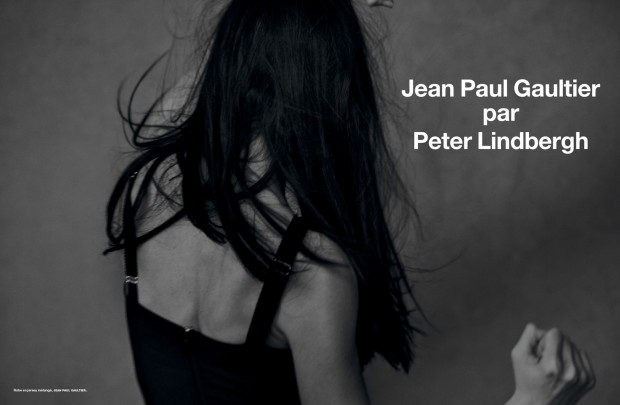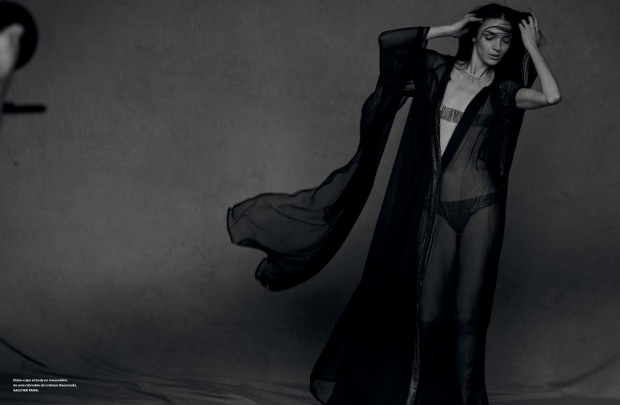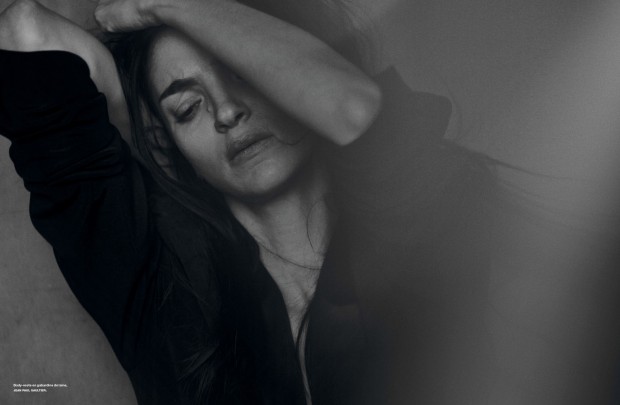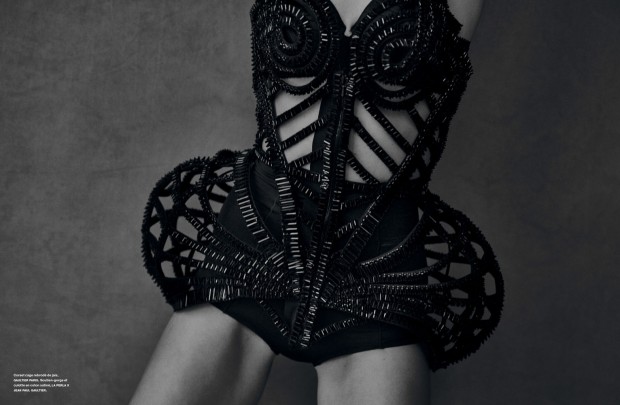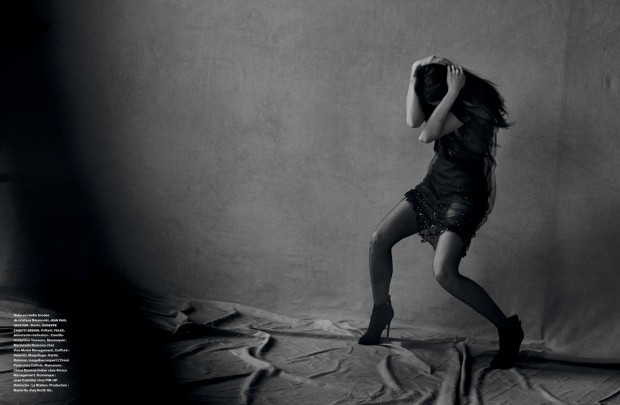 Assistante réalisation : Camille-Joséphine Teisseire. Mannequin : Mariacarla Boscono chez Viva Model Management. Coiffure :Valentin. Maquillage : Karim Rahman, maquilleur expert L'Oréal Paris chez Calliste. Manucure : Chloé Desmarchelier chez Atomo Management. Numérique : José Castellar chez PIN-UP. Retouche : La Station. Production : Marie Hu chez North Six.
Images courtesy of 2b Management – www.2bmanagement.com.
FURTHER READING www.numero.com.