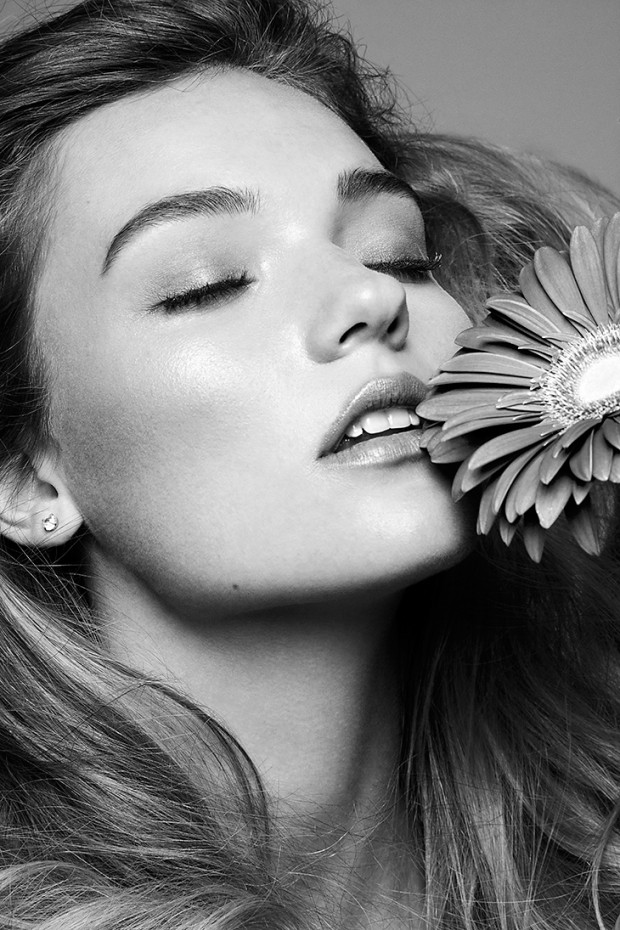 Summers remind us of breezy dresses, bright colors, floral prints, &nimbu pani! Also, they remind that it's time get a perfume for the warmer months. Picking the right fragrance is important because you don't want to be known for an extra strong perfume that diffuses across the length, breadth and width of your office space. Neither do you wish to be recognized as the stinking stick of your office!
So, devour the tips here to help yourself choose the right fragrance.

Figure out the concentration:
There's eau de toilette (EDT) andthere's eau de parfum (EDP). You need the one which is less concentrated for summers and that is EDT. EDT perfumes have lesser scent trail and that means your perfume is detectable within a radius of 1 or 2 feet. EDPs are strong and tend to diffuse over a large room thus being a little inappropriate for summers.
Choose citrus notes:
Or you can go with sandal wood and others too. This is because perfumes based on citrus and woods are more airy and light making perfect for summers. Also, you won't have a chance to flaunt these notes during winter days because they don't stand cold weather. So why not try then now?
Imagine what makes you happy:
Fragrances are meant to light up your mood. What would be better than a fragrance that reminds you of things that make you happy? Before buying a fragrance, imagine things you like to do and foods that make you happy. If you like to spend your time in gardens, a fragrance of flowers is the right for you. If you love your martini, go for scents with those notes. There are a plenty of options available which are not meant to confuse rather meant to let you choose your best.
Let it sit on you for some time:
Go window shopping and try the fragrance you have decided to own. Come home or wander around with it letting your nose decide whether it can live with it and like it. Trying a perfume is the best way to buy it but trying a perfume inside an air conditioned room and then buying it right then cannot give you the contentment you deserve with your fragrance. Perfumes change their fragrances when they come in contact with heat and that's when you can tell whether you like it or not. So, if you like the perfumes after spending some time with, you always have the option to order it online without making another trip to the store. Also, you have a lot of options to choose from Perfumes and Fragrances by Nykaa and other online stores. You can do it the other way round. Research for a perfume, read reviews, and try the one you selected at a nearby store. Later if you like it, order it online!
Pair it up with your personality type:
This is important. You want to exude your personality from your fragrance and not smell randomly of any good thing. Choose your fragrance carefully according to your personality type. If you are feminine, ladylike & flirtatious, go with notes of jasmine, rose, vanilla, musk and other floral notes. These notes go perfect with feminine outfits of chiffon and georgette. On the other hand, if you are dominating, powerful and goddess-like, choose strong citrus fruity notes that inspire your already energetic disposition. The bohemians and mysterious ladies would definitely be tempted to the woodsy notes of sandalwood and cedar. For ladies who believe in a fuss-free life and are closer to nature, sea-breeze notes are perfect matches! Then there are sensual goddesses who enchant the world with their sensuality and every bit of fragrance they emanate conveys their sultriness. For them there are gourmand notes of honey, chocolate, caramel and more.
Identify your lifestyle:
A perfume that is good for office may go well with people who are mostly outdoors. The choice of your fragrance must majorly be influenced by your lifestyle. If you are more of an indoor person who stays inside walls for a major fraction of the day, choose subtle fragrances that do not choke other people's noses. On the other hand, if your job or lifestyle requires you to stay outdoors most of the time, go with fragrances that stay and do well even when you are sweating! A party owl should stick to fun and sensual notes and a college going would carry cheerful notes better than anything else.
Perfumes that complement your make-up!:
Yes, there exists this phenomenon where you match your scents with the nature of your makeup! Say for example a strong, sexy& glamorous fragrance will complement your bright colored pout perfectly and a fresh & light perfume will go well with nude make-up.
Choosing a perfect fragrance is challenging but you can always rely on neutral floral notes if you are too confused as to what would suit you most. On second thoughts, experimenting with your fragrance is a better suggestion because that's how you can arrive on your signature fragrance after having tried every possible variation. Go ahead and take a plunge, but be sure what you are buying is original. Shop at reliable destinations like designated brand counters at shopping malls or online shops like Nykaa.
Photos above by Edgar Berg for Design Scene