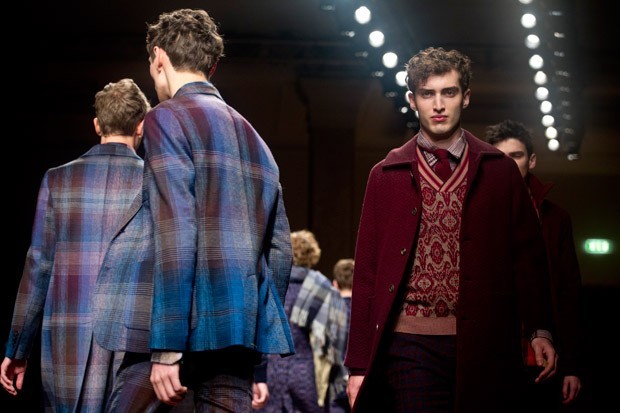 Men's Fashion Week season is around the corner and Milan's Camera Della Moda (the Chamber of Fashion in Milan) has just released its provisional schedule. The times are tough for the Italian fashion scene with men's New York Fashion Week announced for July. Milano Fashion Week regulars such as John Varvatos and Calvin Klein have left for New York. However the schedule sees some promising names on the list.
Designer Damir Doma is the latest new addition, who has seemingly left Paris Fashion Week for Milan, you can also spot Asian top designers such as Jiwenbo back on the list as well as the addition of Zeng Fengfei.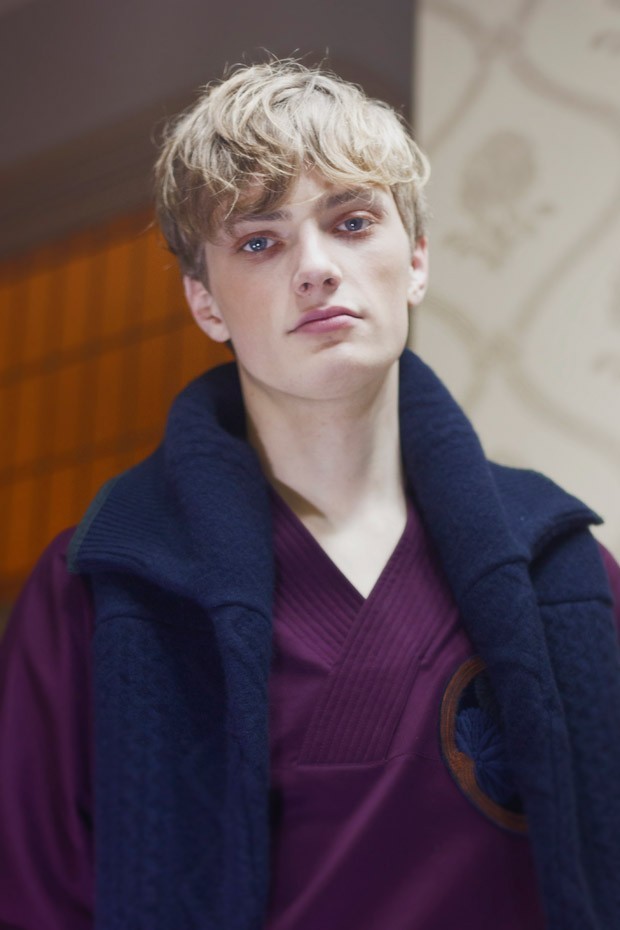 After few seasons Pringle of Scotland is back in Milano and instead of the usual presentation the highland brand adored for its knitwear is preparing for a runway show. While Spring Summer 2016 is once again a runway affair for Brioni as well, the same goes for Fendi with an addition of Marcelo Brulon who is also opting for a runway walk.
Have a detailed look of the schedule below, bare in mind this is a provisional list. 
Friday June 19
From Florence To Milan – A Fashion Journey
20:00 Dirk Bikkembergs,  Piazzale Medaglie D'oro, 2
Saturday June 20
09:30 Corneliani, Corso Magenta, 24
10:30 Ermenegildo Zegna, Piazza Vi Febbraio
11:30 Emporio Armani, Via Bergognone, 59
12:30 Costume National Homme, Via Tortona, 58
15:00 Andrea Pompilio, Location Da Comunicare
16:00 Jil Sander, Via Beltrami, 5
17:00 Les Hommes, Corso Venezia, 16
18:00 Marni, Viale Umbria, 42
19:00 Neil Barrett, Location Da Comunicare
20:00 Versace, Via Gesu', 12
21:00 Philipp Plein, Viale Isonzo, 11
Sunday June 21
09:30 Bottega Veneta, Via Priv. Ercole Marelli, 6
10:30 N°21, Via Conservatorio, 12
11:30 John Richmond, Corso Venezia, 16
12:30 Salvatore Ferragamo, Piazza Affari, 6
14:00 Calvin Klein Collection, Viale Umbria, 37
15:00 Vivienne Westwood, Via San Luca, 3
16:00 Missoni, Location Da Comunicare
17:00 Daks, Via Amatore Sciesa, 3
18:00 Prada, Via Fogazzaro, 36
19:00 Moncler Gamme Bleu, Via Tortona, 58
20:00 Pringle Of Scotland, Corso Como, 10
Monday June 22
09:30 Diesel Black Gold, Via Palermo, 10
10:30 Assegnato, Via Bergognone, 59
11:30 Antonio Marras, Location Da Comunicare
12:30 Gucci, Via Valtellina, 7
14:00 Etro, Via Piranesi, 14
15:00 MSGM, Via Piranesi, 10
16:00 Canali, Via Savona, 56
17:00 Damir Doma, Via Tortona, 58
18:00 Fendi, Via Solari, 35
19:00 Marcelo Burlon County Of Milan, Via Orobia, 15
20:00 Brioni, Piazza Castello, 1
Tuesday June 23
09:30 Dsquared2, Via San Luca, 3
10:30 Giorgio Armani, Via Bergognone, 59
11:30 Ermanno Scervino, Corso Venezia, 16
12:30 Christian Pellizzari, Corso Venezia, 16
13:30 Stella Jean, Corso Venezia, 16
14:30 Zeng Fengfei, Location Da Comunicare
15:30 Jiwenbo, Location Da Comunicare
Exclusive Expo Experience 
All photos above Maud Maillard for DESIGN SCENE – @maud.maillard