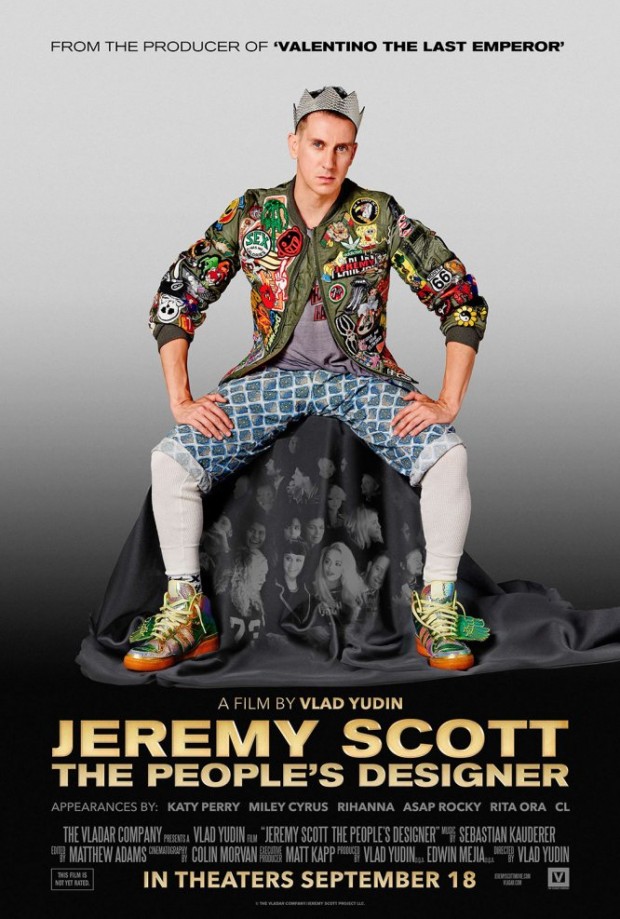 Jeremy Scott The People's Designer documentary set to hit the theaters in September 2015 gives a behind the scenes looks into the life of the famed American designer. The film follows Jeremy from his countryside childhood, to his work today at the fashion powerhouse Moschino.
An intimate look into the life and world of iconic fashion designer Jeremy Scott, who has become notorious for his provocative designs and the fervent controversy they have spawned. Viewers follow the story of Jeremy's ascent from a small town in Missouri to his current position as the Creative Director of the Italian fashion house Moschino. A favorite among celebrities, Jeremy has become one of the most, if not the most, polarizing figures in the contemporary fashion scene. Viewers are offered a glimpse of Jeremy's worldview beyond clothing – his goals for the future, inspirations, fears and opinions on contemporary culture are central to the film's makeup. Moving from Jeremy's home in LA, to New York Fashion Week, Jeremy's Moschino debut in Milan, London Fashion Week, and all the way to Art Basel in Miami, the film captures all the energy, excitement and drama of a man who occupies a unique seat within pop-culture and at the top of the fashion industry.
The People's Designer features appearances of Jeremy's family as well as his friends and celebrities such as Miley Cyrus, Jared Leto, Lady Gaga, Katy Perrym, A$AP Rocky and more. The documentary comes from the producer of Valentino The Last Emperor.