Supermodel and Italian Fashion royalty Mariacarla Boscono stars in a superb beach taken story photographed for the latest THE Edit by Net-A-Porter by photographer Alique. In charge of the styling was Morgan Pilcher.
But in person, when we meet, Boscono is a revelation: warm, open and playful. "I eat!" she says emphatically, tucking into an enormous beef and parmesan salad and breadsticks, as we sit outside a pretty trattoria. "That's the Italian in me." We watch a handsome young Italian man climb onto a scooter and buzz off into the traffic. "Oh look, he can be the
father of my next children!" she winks, in her heavily accented English. Girlish in a white sundress, her hair in a braid to combat the heat, she shows me photos of her daughter, Marialucas, two, playing in the sea in Ibiza, where she spends time with her father, Boscono's ex-partner Andrea Patti. "Motherhood is so rewarding. – from THE EDIT
Entitled The Modern Muse story features pieces from Adam Lippes, Marysia, Eres, Dolce & Gabbana, She Made Me, Chloé, Valia Gabriel, Raquel Allegra, jewelry by Inez and Vinoodh and many more.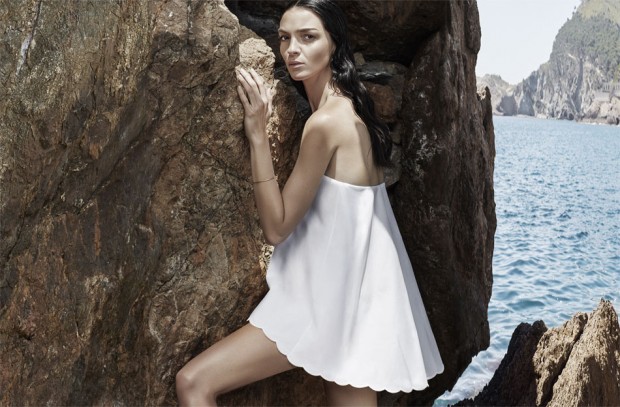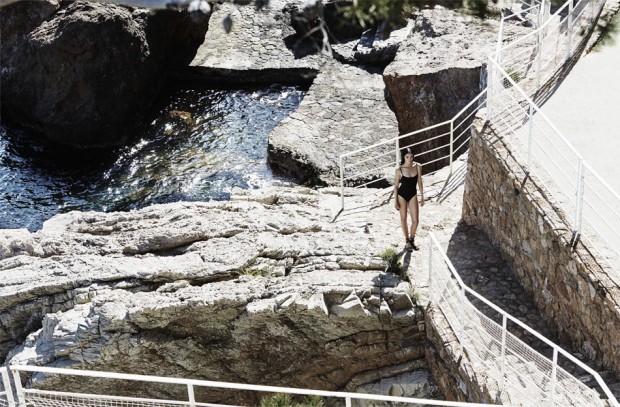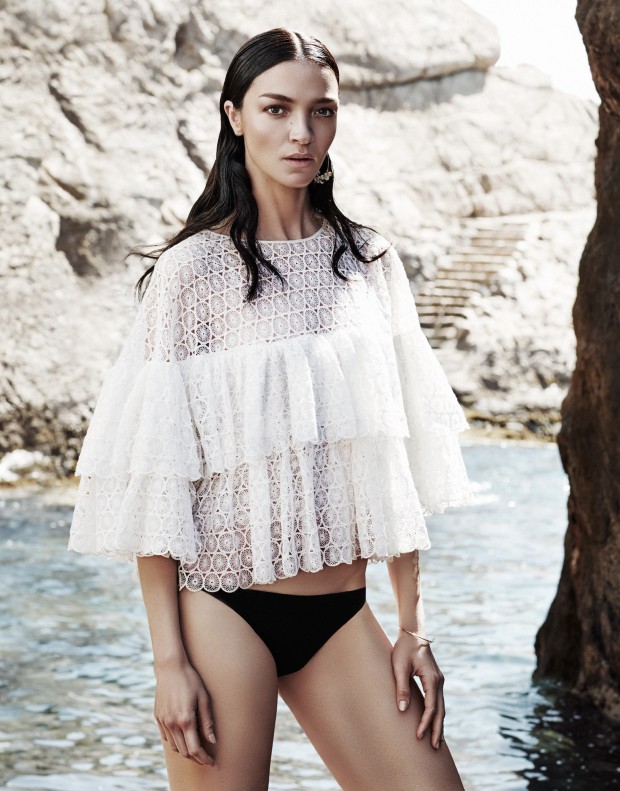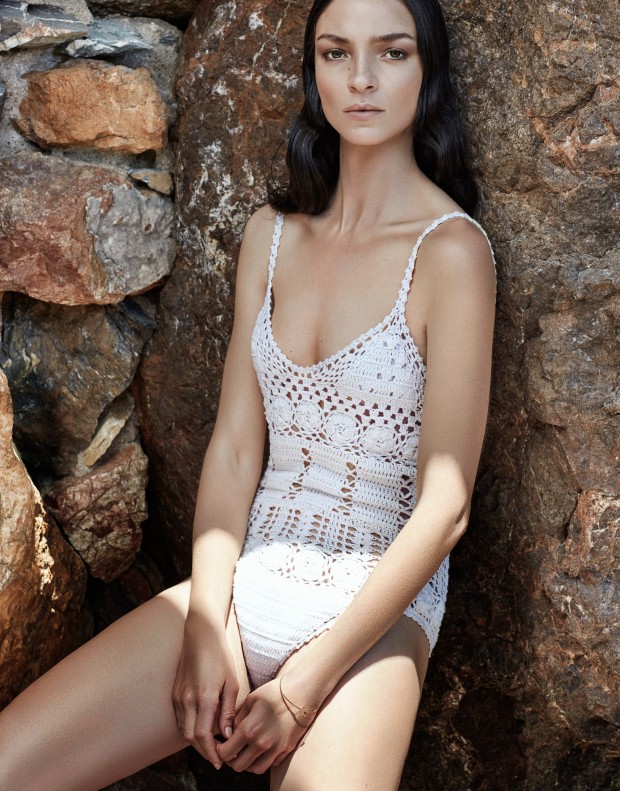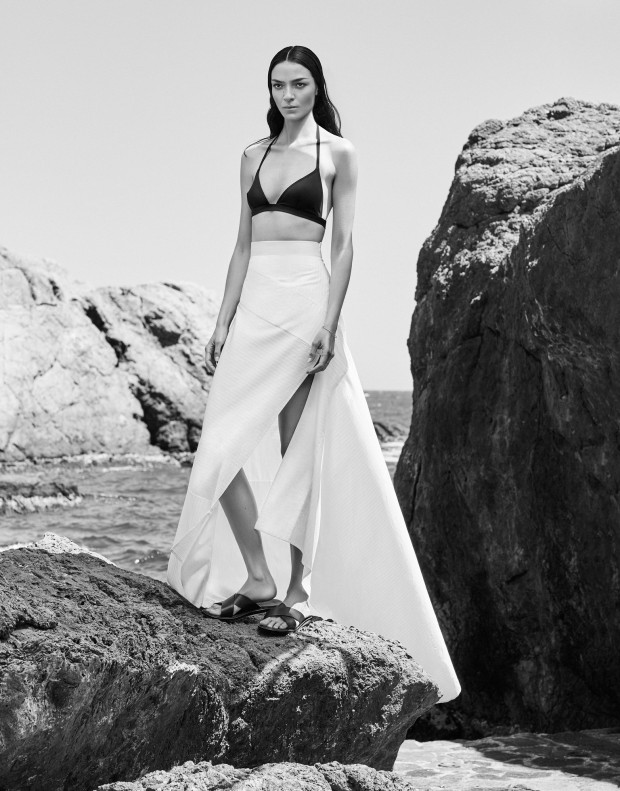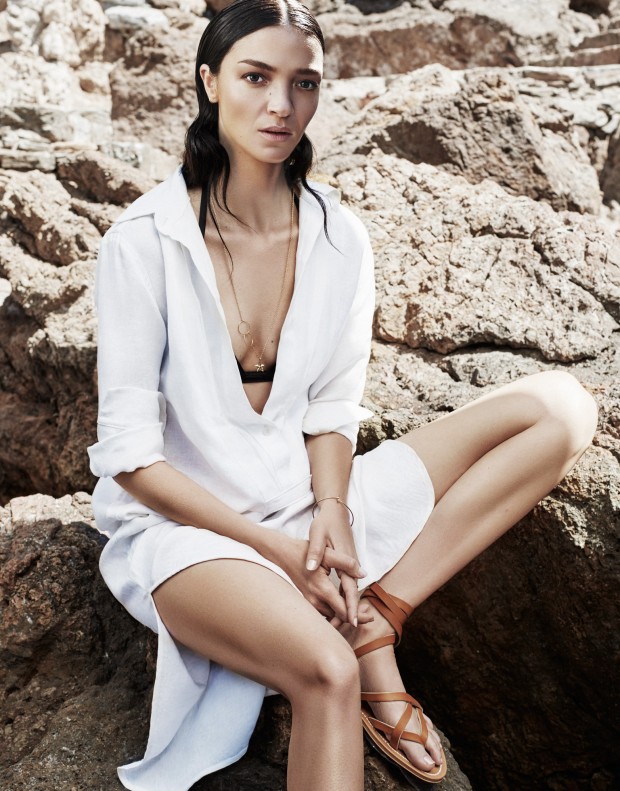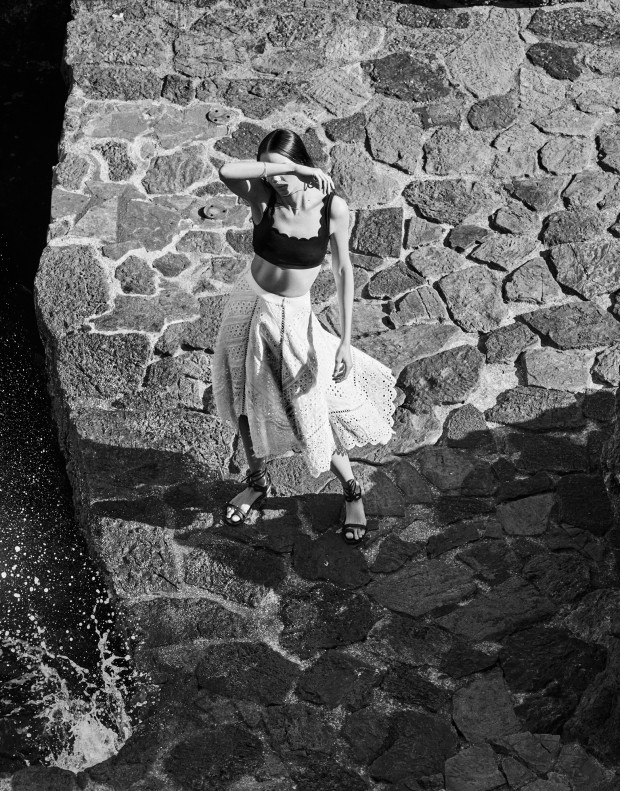 Read the full article and shop Mariacarla's shoot at www.net-a-porter.com