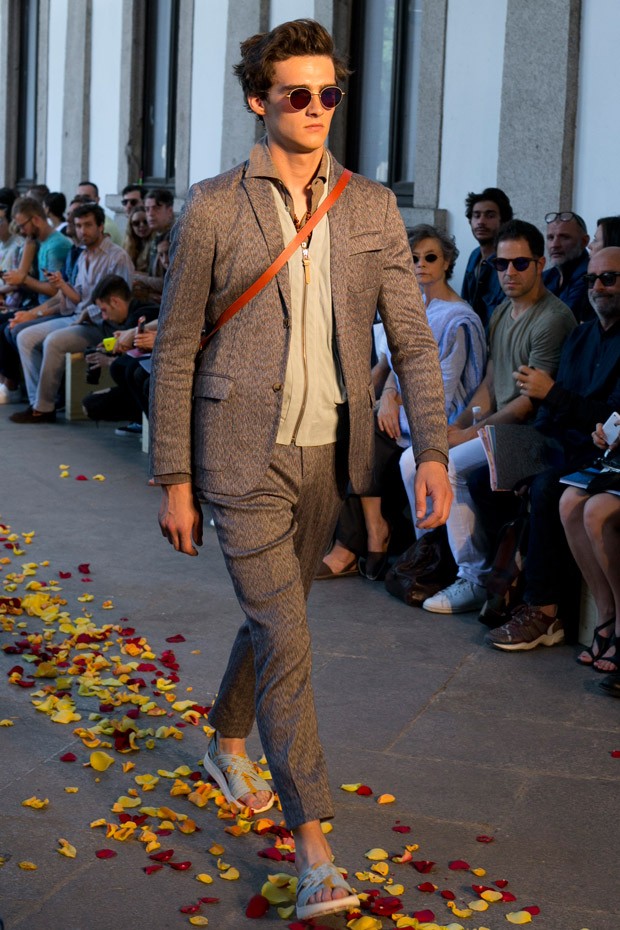 Missoni menswear collection presented during the recent Milan Fashion Week was a refreshing response to the summer season itself. In the moment of an all-black fad the house stirred from it by coming even closer to its multi-nuanced roots. The eye-catching fabrics and the craftsmanship going into creating the same took the spotlight of the spring summer 2016 collection. The ever elegant Italian style was mixed with a stylish note of India taken by a bohemian moment.
Spring Summer 2016 collection is a visual tale expressed in relaxed silhouettes, soft tailoring, lightweight knits and chalky colours – of a journey through India where the senses are stimulated, tradition is explored and Western customs gives way to Eastern expressionism. Delave linens, cottons dyes in natural indigo and summer wool have been tinted in suggestive hues – indigo, emerald, Jodhpurs blue, jasper and vermilion bolstered by amethyst, turmeric and marigold – and woven and knitted in a manner that reflects the skill of Indian textile and pattern work. – from Missoni
When you sit at a fashion show or simply start reading the press release, it often starts with a 'Journey through', and destinations are most likely Morocco in Africa, Paris, Far East or perhaps even India. Yet very often the design teams have never actually been to those places – you know 'cause wearing that fur Jacket in Morocco just wouldn't work in the summer. However while Missoni inspiration starts as well with a journey it indeed was a breath taking trip to India. The garments with their colours, light materials and relaxed cuts are truly celebrating that wonderful country. In addition undoubtedly the label makes us reconsider blue colour palette for the summer, as well as all of its inviting tones.
Head after the jump for more of the collection photographed in Milan by our fashion week photographer Maud Maillard.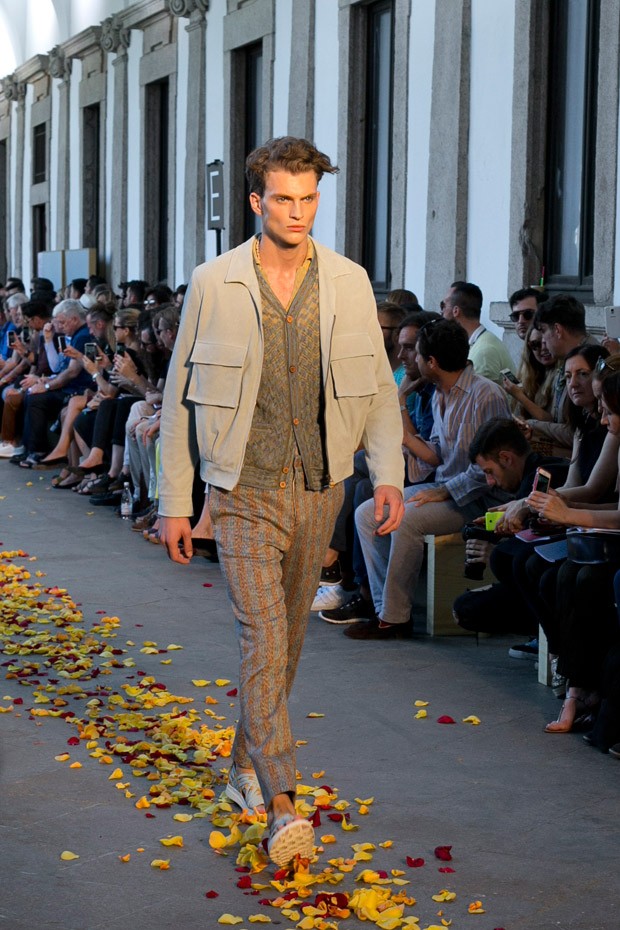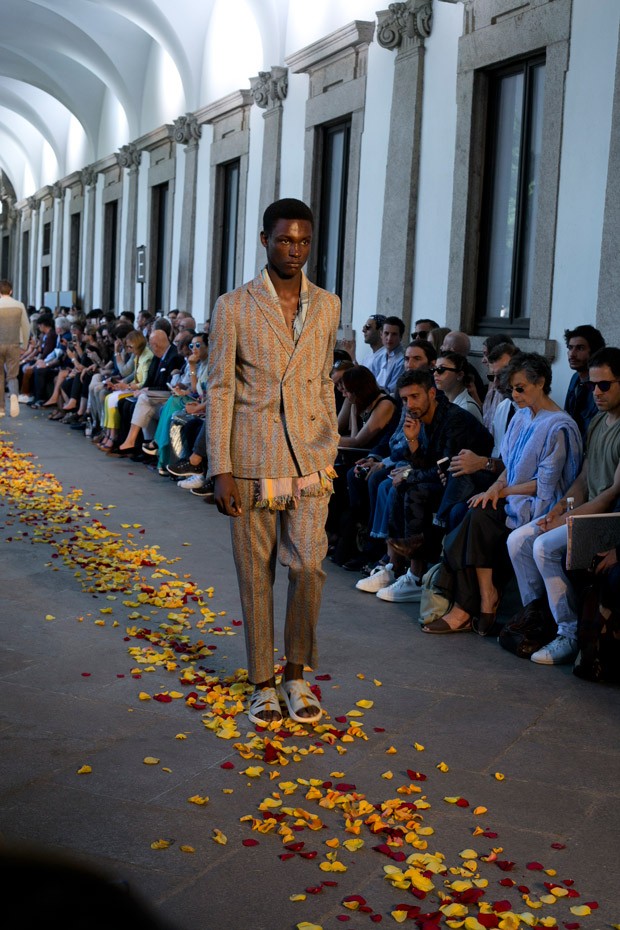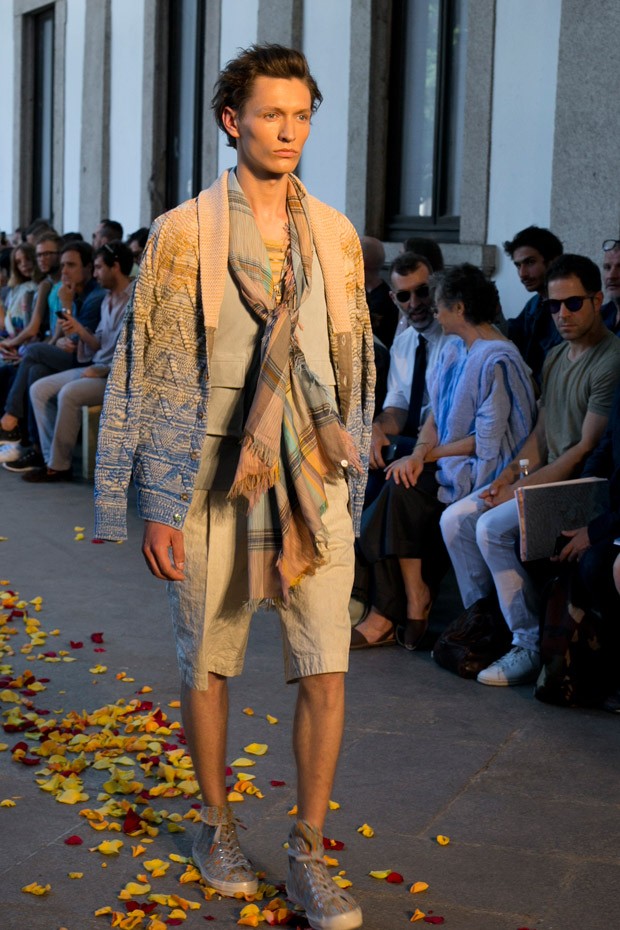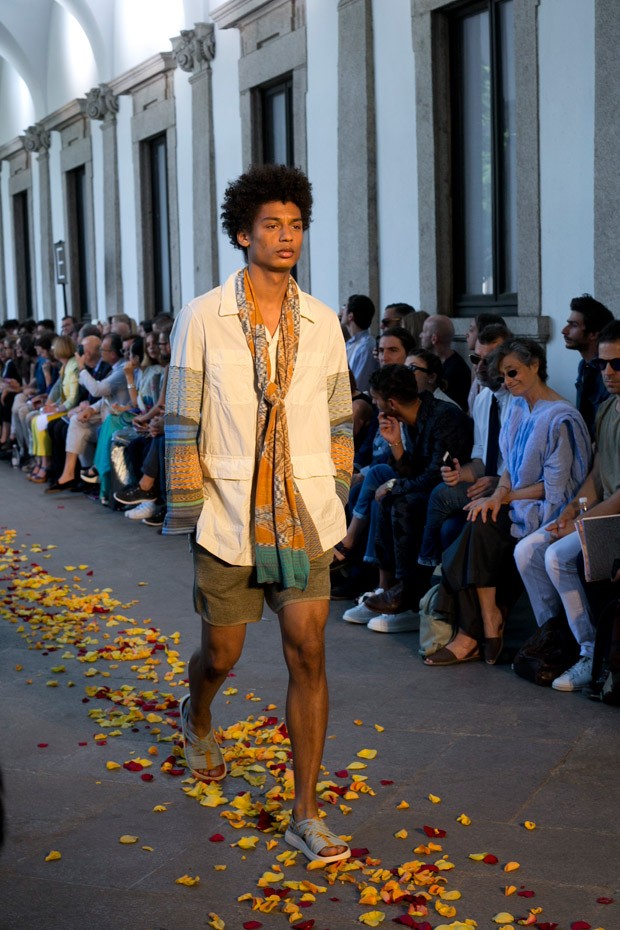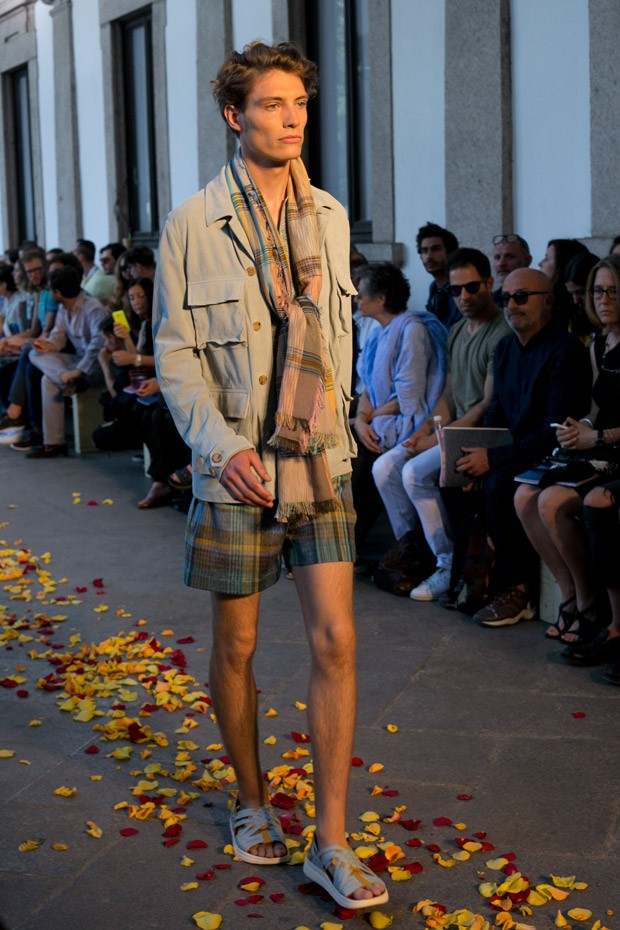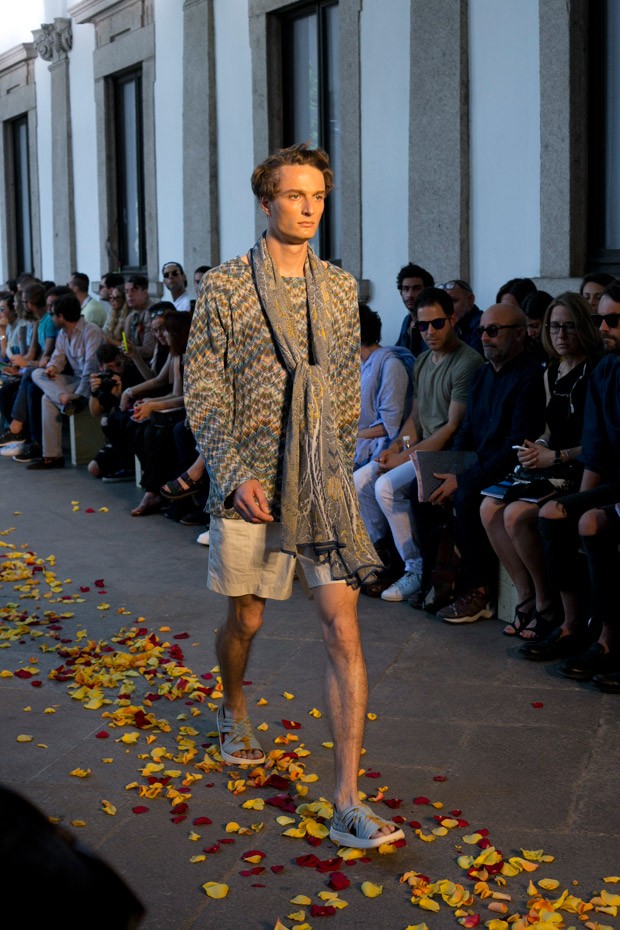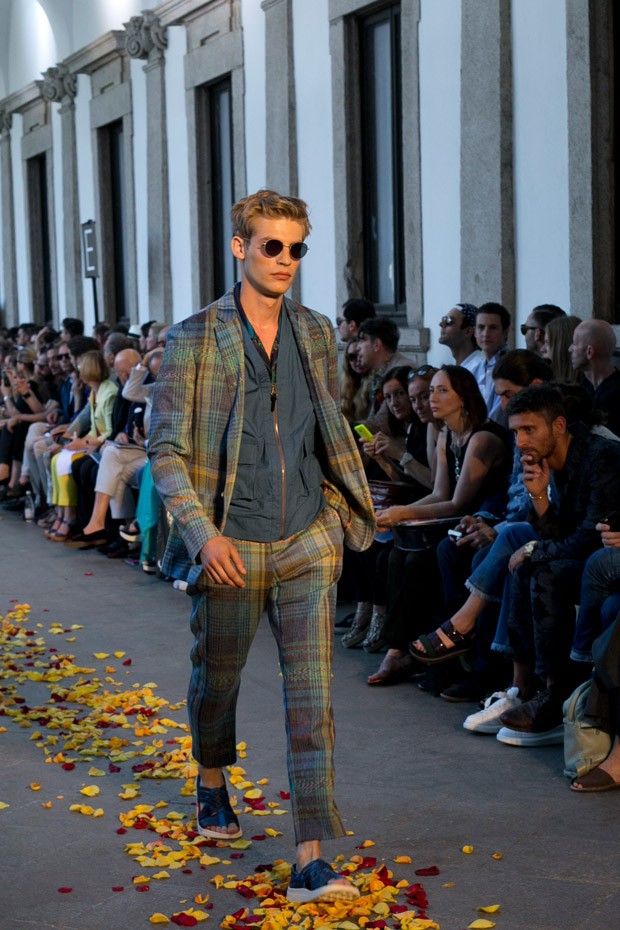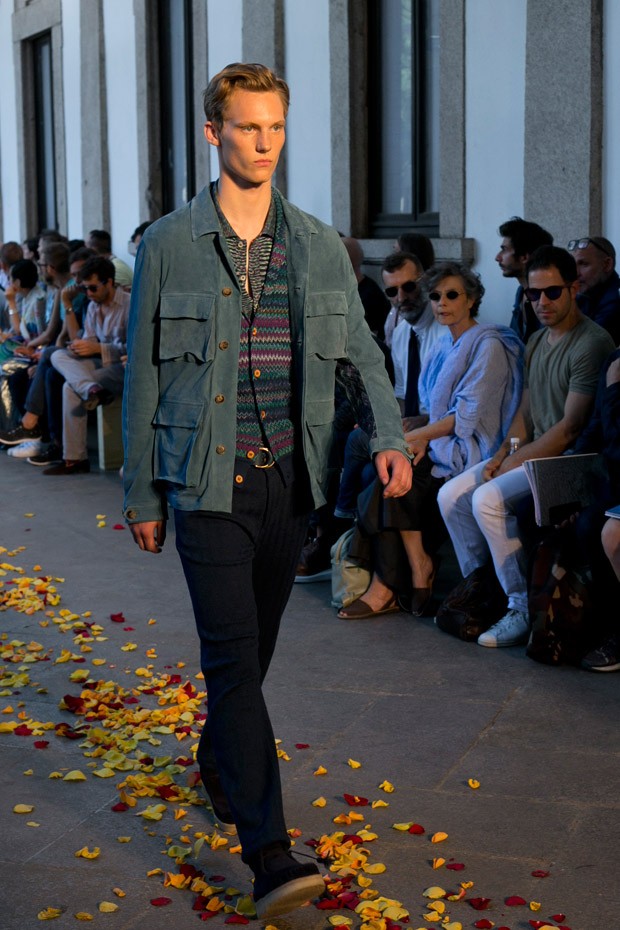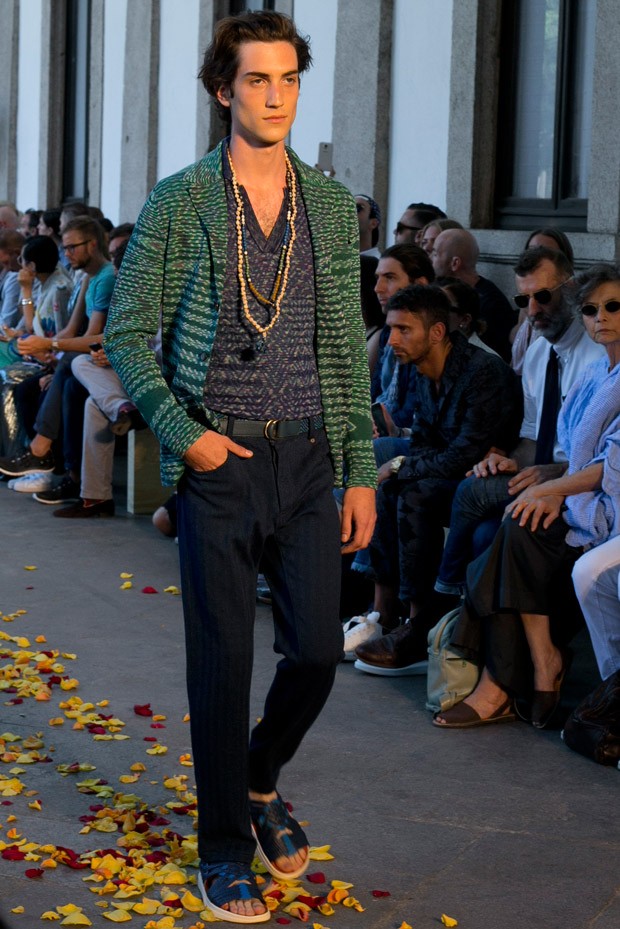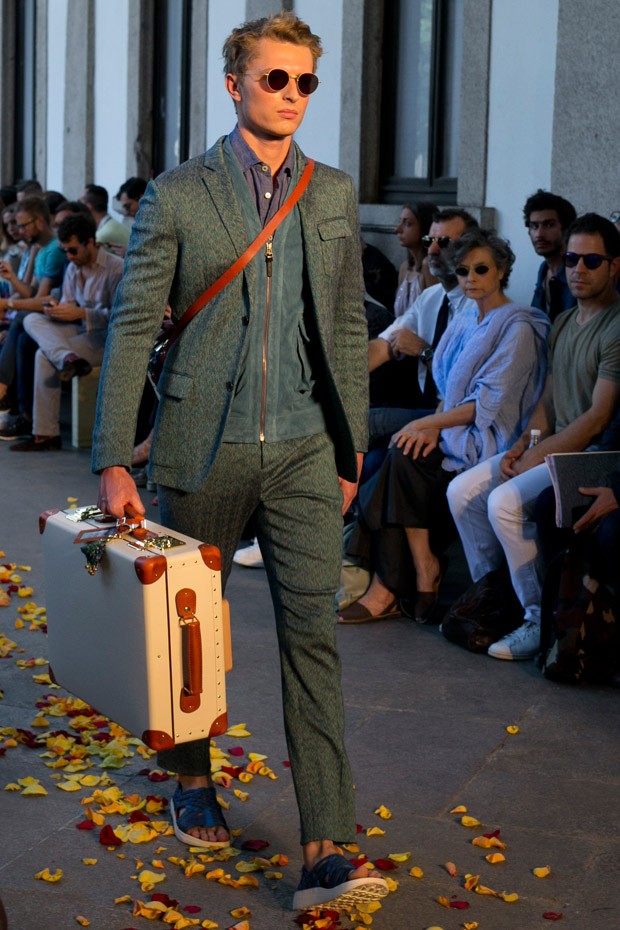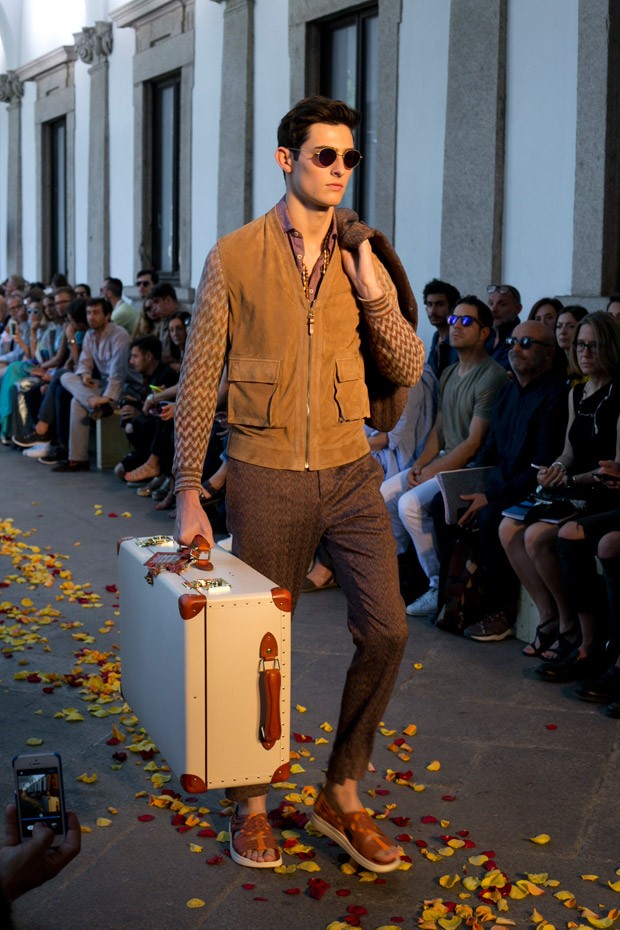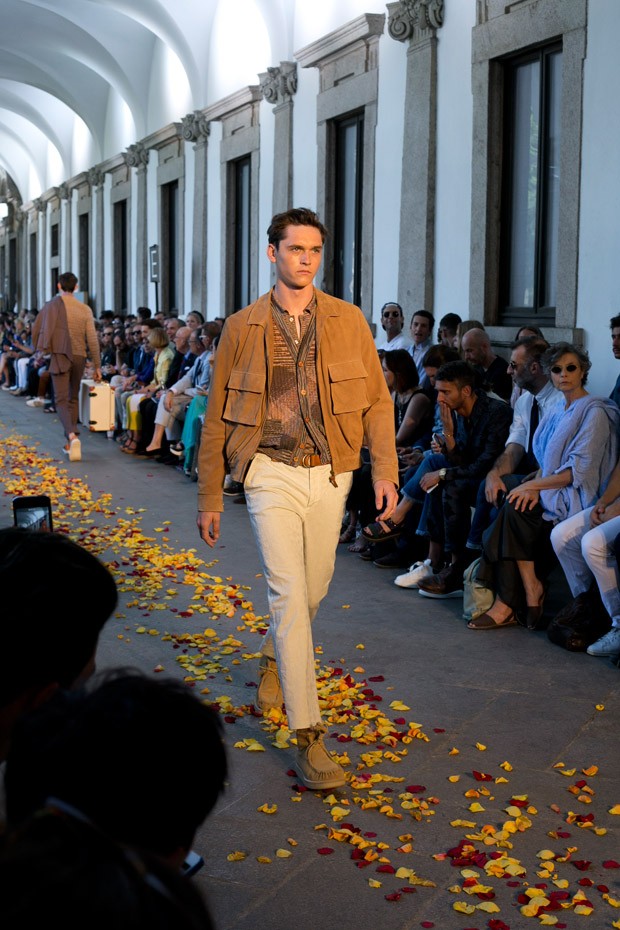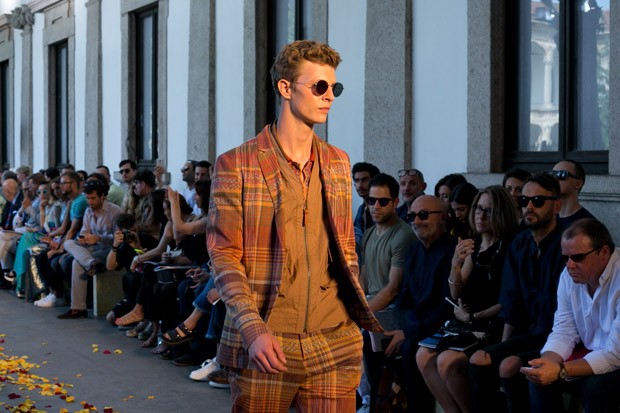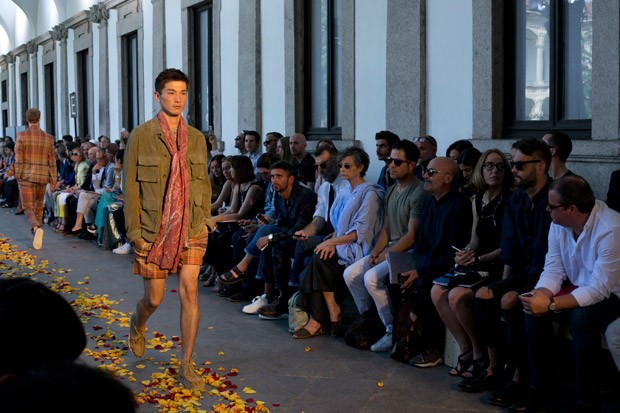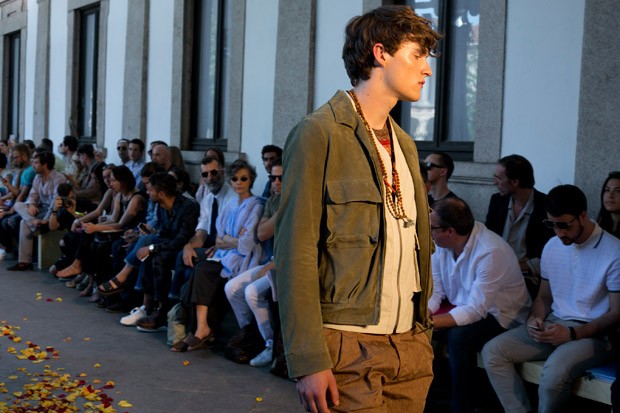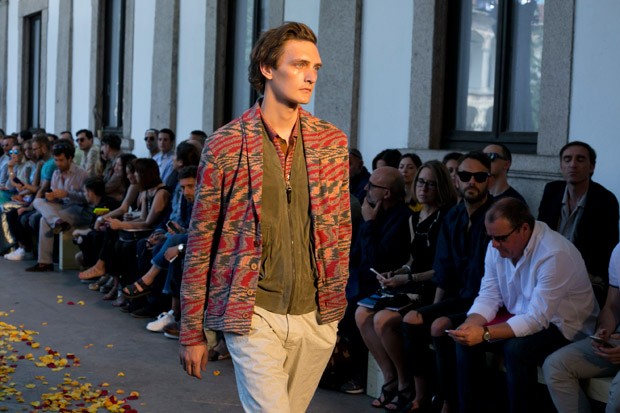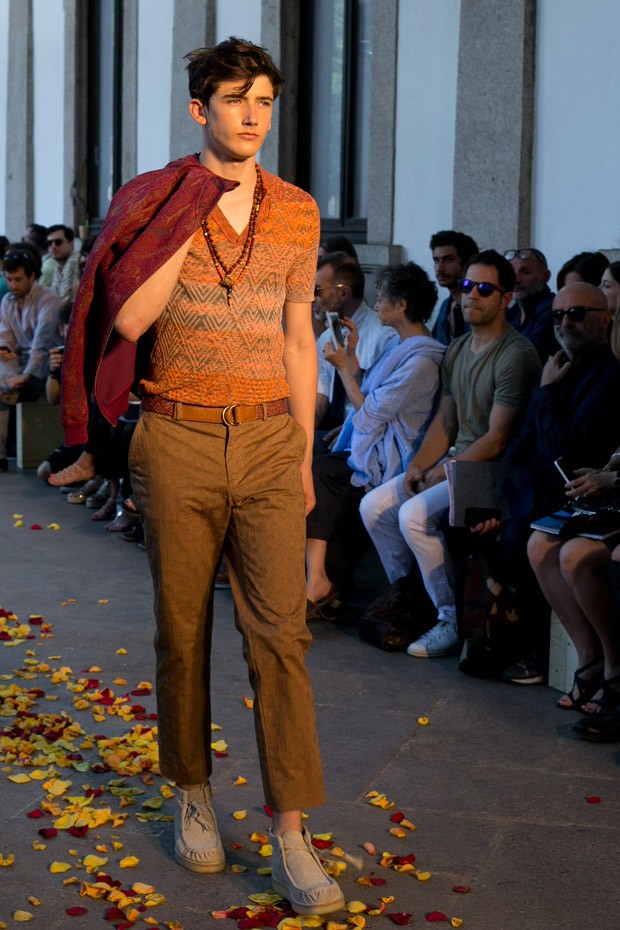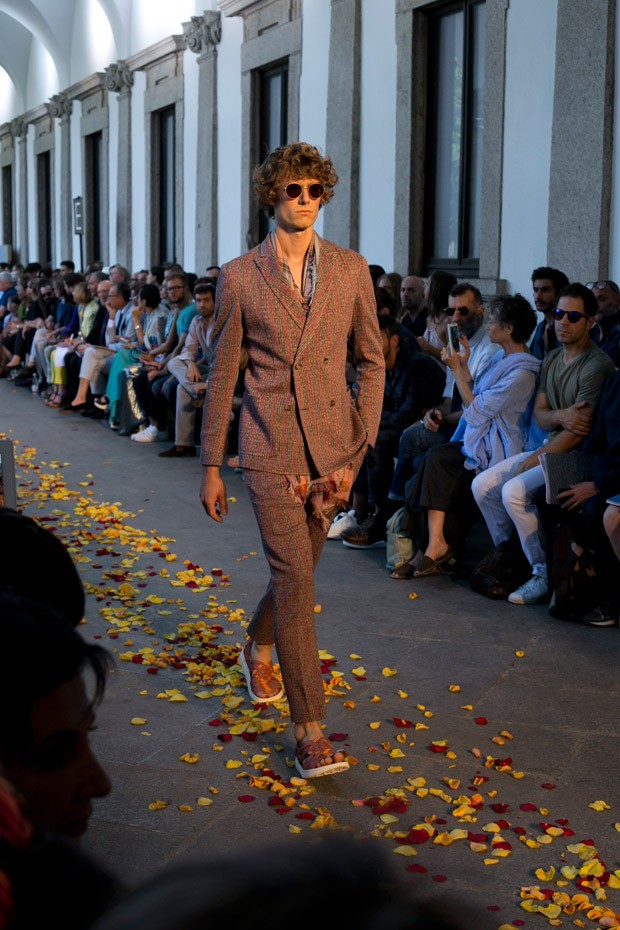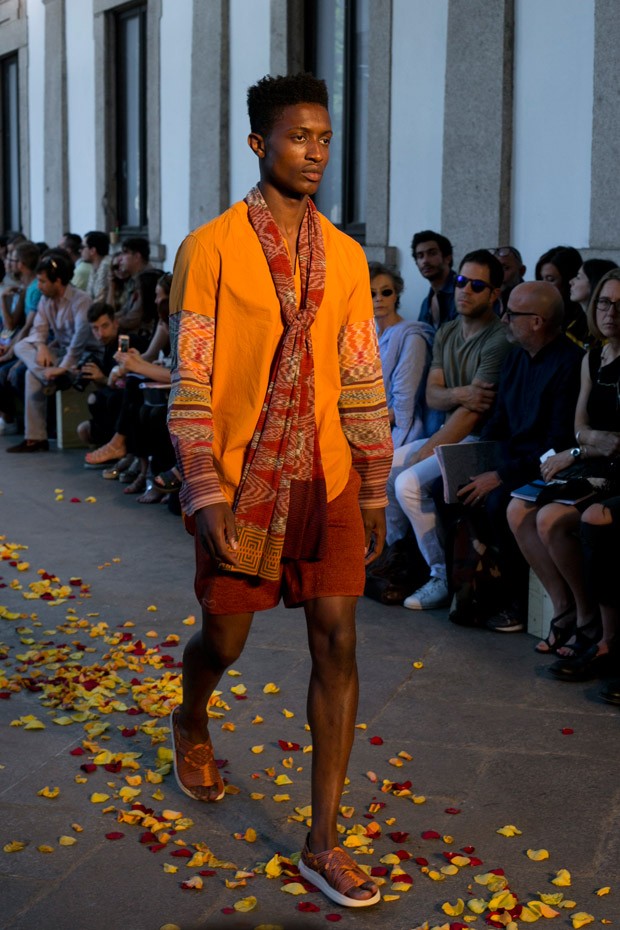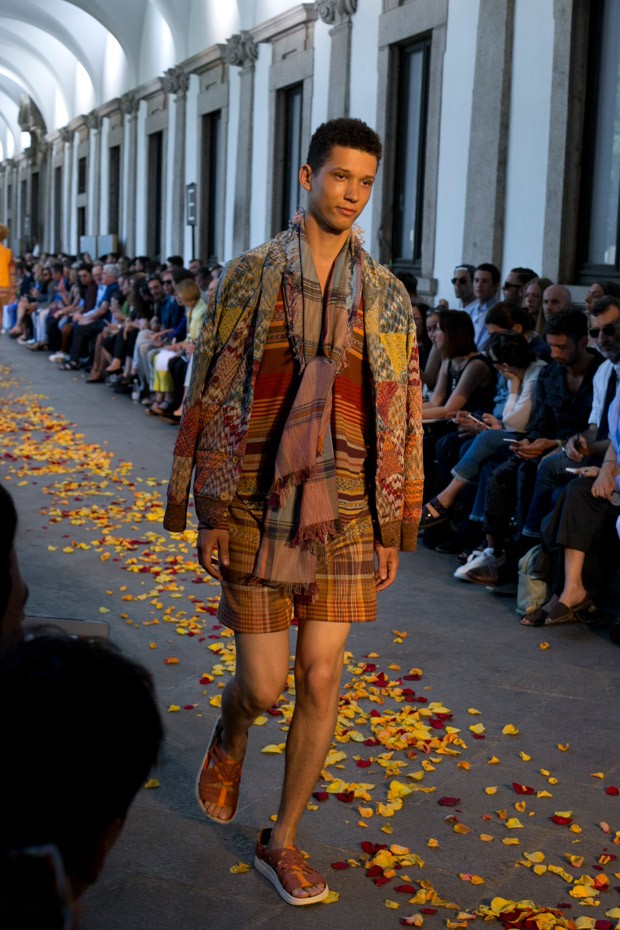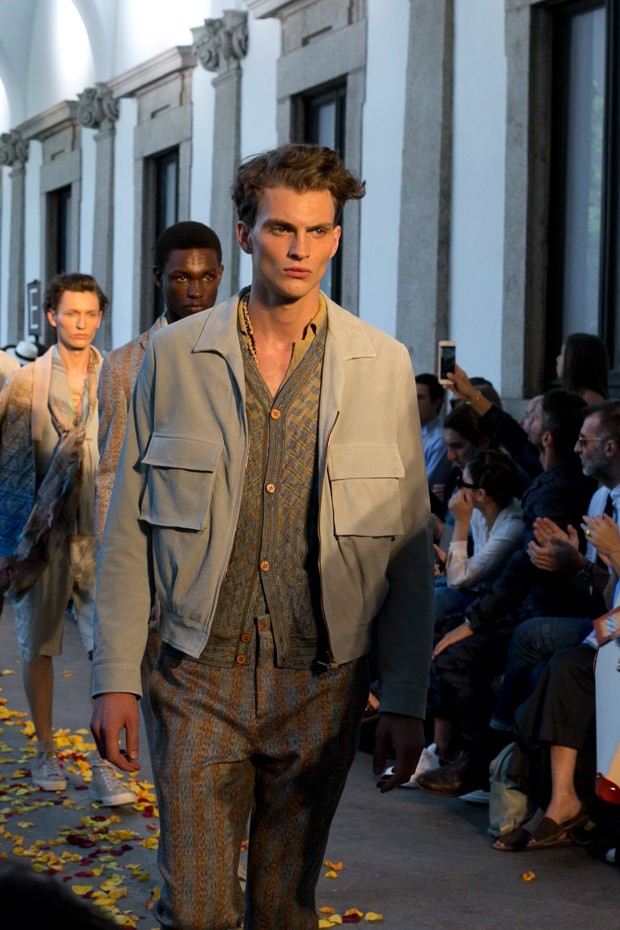 Review by Zarko Davinic @designscene. For more of the label log on to MISSONI.com.